Morning
Today Travelog app took me to the Taling Chan Floating Market. I had never been to a floating market before! The one they usually advertise in brochures for tourists is too far away and too expensive for my taste. Also, it seems like a tourist trap.
I found the Taling Chan Floating Market in the 10 best free things to do in Bangkok on Travelog and decided to try it out. It seemed like a perfect breakfast option.
The market is a little bit out of the city. I had to take the BTS to Wangwilan Yai station and then catch a taxi to the market for 100 Baht.
The market turned out to be quite small. There were only a few stalls with souvenirs, the rest of it consisted of small wooden tables and a few boats that sold food.
This place is not on every tourist's path, but it is getting there. Already you can hire a long tailed boat from the market to a farm and a temple for a 1000 Baht, which is a typical attraction for any other location close to the water.
I had a delicious breakfast there, which consisted of a seafood salad and a coffee. I had a couple of other things as well, like prawns and some fish. I left with a full belly.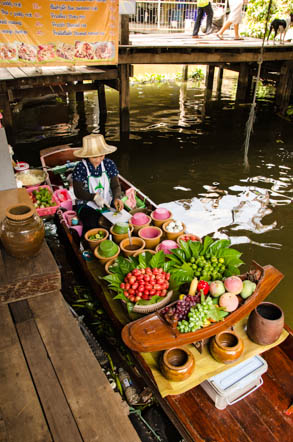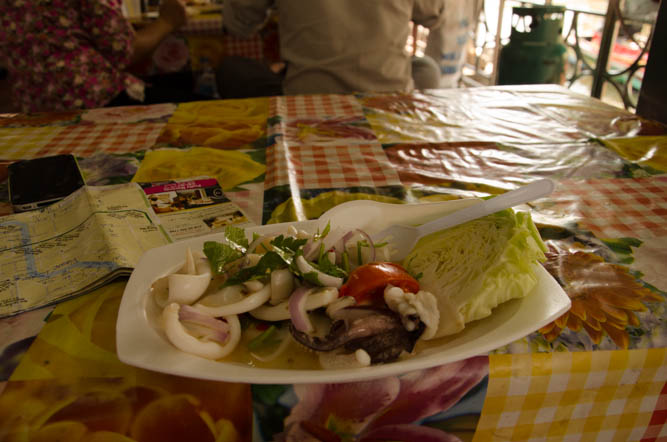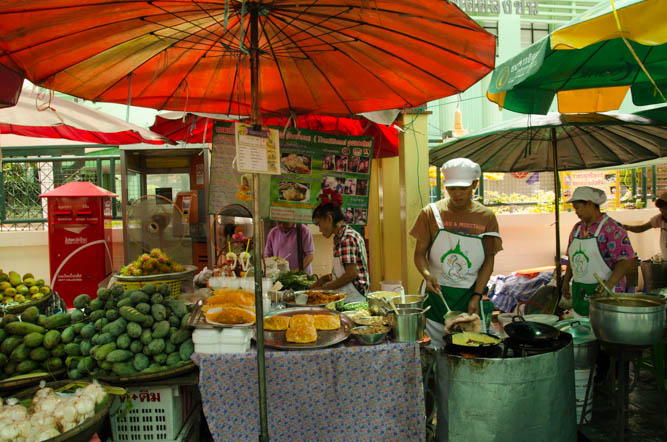 Afternoon
My plan was to go to the Terminal 21, but I changed my mind and took the BTS from Wangwilan Yai station to the Mochit station and went to the Chatuchak Market, which was also on my wishlist. It is a place, where you can find the same things as you would in the Kao San Road, or Patpong, but it is mixed with some more expensive and original things. There is a whole art section, where you can buy paintings, or handmade shoes and clothes.
It was just after noon and it was scorching hot, so I found a little bar and ordered some drinks. I waited until the sun was a little lower.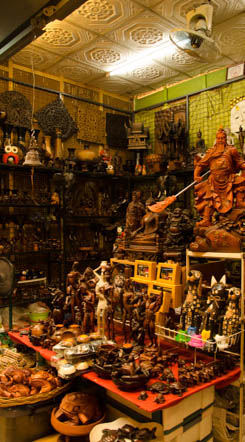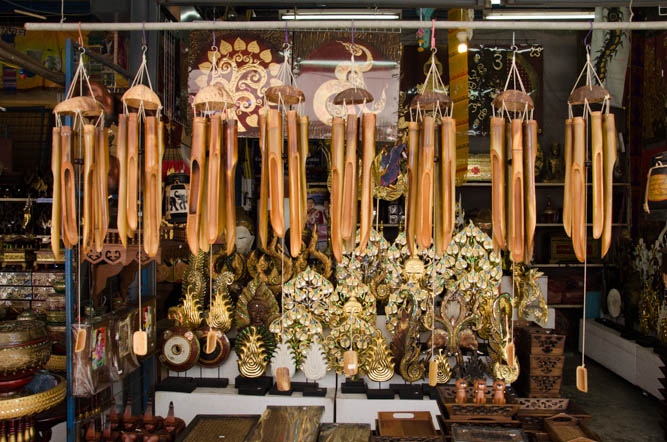 Evening
My last stop was the MBK Centre, where I had hoped to find some western shops. I was a little disappointed, I must say. The mall has only little stalls with electronic gadgets and cheap clothes from China. I walked around, didn't find anything interesting and left.
If you are going to Bangkok for the first time and would like to do some shopping, you can check out Travelog's Best shopping guide to top Bangkok malls and night markets.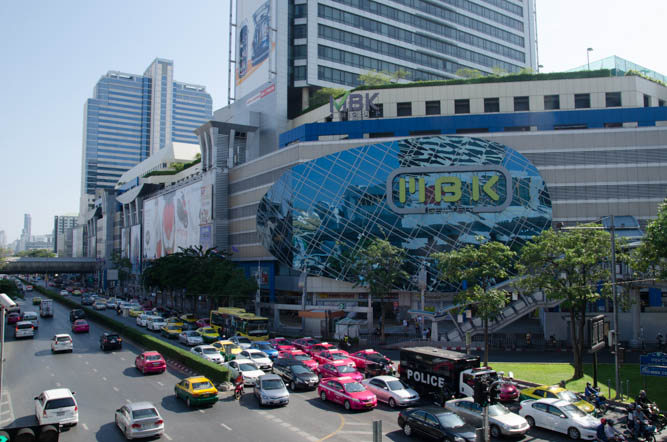 These 3 days left me absolutely exhausted, I must say. I have seen here sights I have not seen before, and have gone to places I have been before, but I had a slightly different perspective on them since I have been living in Thailand for over a year now.
This has also been my first time when I used an app instead of a paper travel guide, and I must say I am quite impressed with it (and with myself, because I used it all the time).
I am leaving Bangkok tomorrow for Kochi. I will post a short summary about my stay here soon. I really do hope that Travelog and I provided you with some good suggestions for your stay in the capital of this wonderful country.