I bought a new scooter. The previous one was slowly falling apart. My new toy is black and shiny, and it drives like a dream. Every time I start the engine it amazes me how wonderful it sounds – a pure bliss to my ears, after my last, coughing, old Honda Click. Now I am trying not to miss any opportunity to take my toy for a spin, and I can go to the mountains, without  being scared that I will get stuck somewhere in the middle of nowhere.
A couple of weeks ago I decided to go for a day trip, not far from the city (around 30-40 minutes drive), to the lovely Mae Sa Valley. It is not very high in the mountains, but it is enough for you to breath with some fresh air, and get some rest from the city.
The road out of Chiang Mai to Mae Rim is busy and, at one point, changes into a building site. Driving in the dust, between hundreds of other vehicles is not easy, but after 15 minutes there is a turn to Mae Sa waterfall and you can finally enjoy the country road.
The Mae Sa Waterfall
With 10 levels it is the biggest waterfall in the area. You can climb to the top by pretty steep, rocky stairs. At level 5 the water is not that deep and it is safe to swim. The waterfall is the favourite place for the locals to chill during weekends.
The entrance fee for farangs is 100 Baht, plus 20 Baht for a scooter.
I stopped at the waterfall for a little bit. It was already afternoon and I wanted to explore other parts of Mae Sa Valley. I sat a little at the level 5 and enjoyed the chill.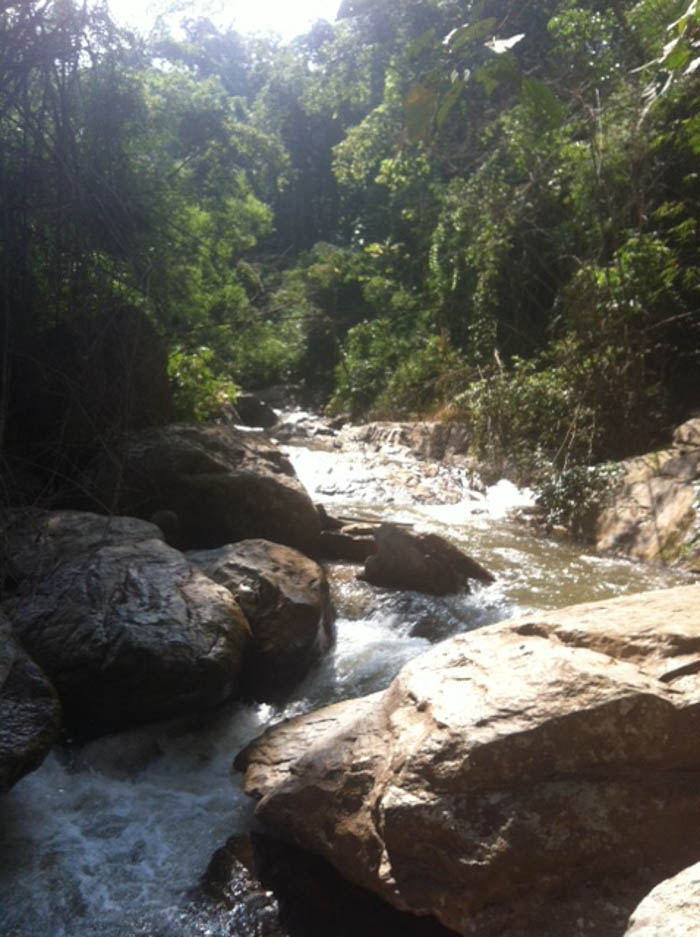 Botanical gardens
Queen Sirkit Botanic Gardens are located approximately 20 minutes drive from the waterfall. The area is not too large, but not small either. You can easily spend there a whole day, wondering around the glass houses and fountains. It is allowed to drive your car, or scooter, around and I would advise you to do that.
The gardens are pretty and have some amazing, exotic plants. There are areas for small walks, with white, antique benches, with views on the mountains. You can enjoy a coffee and cake in a local cafe and see plants from all over the world.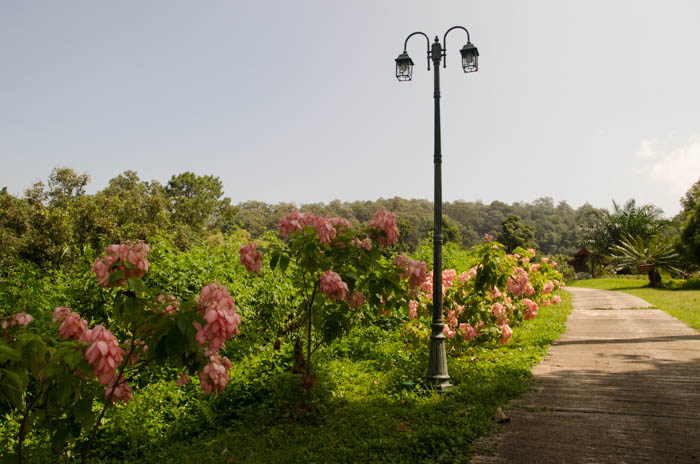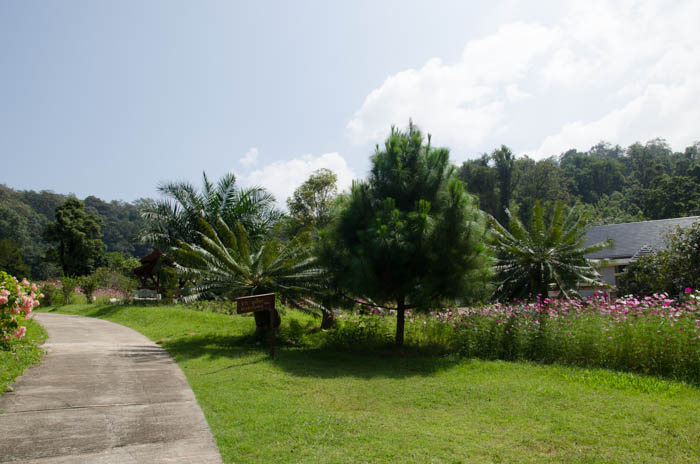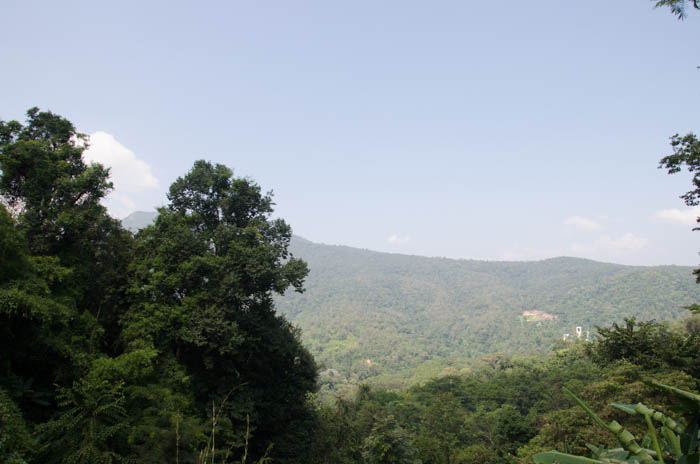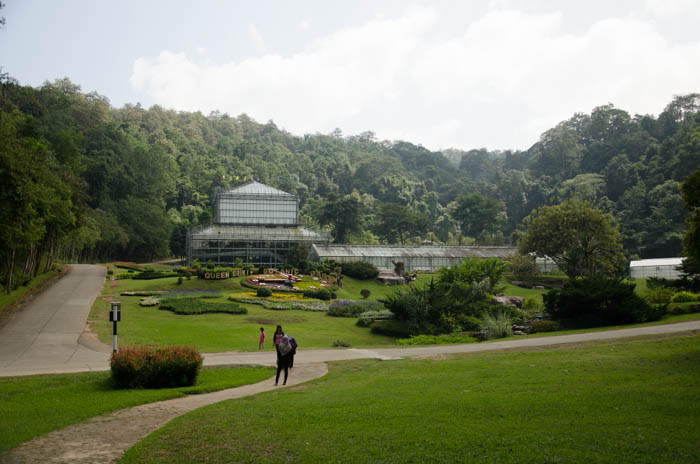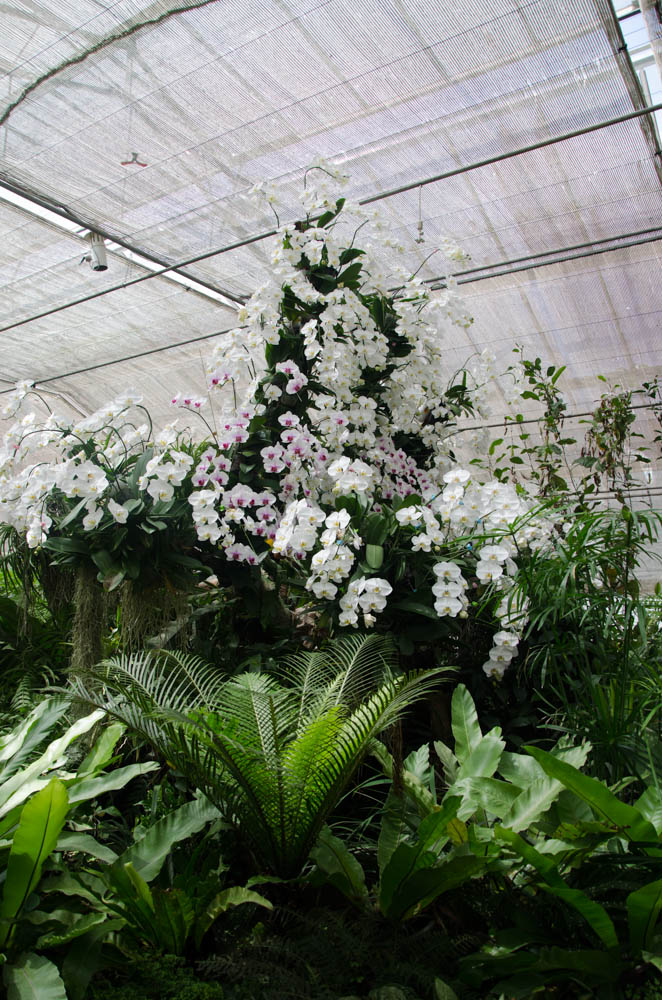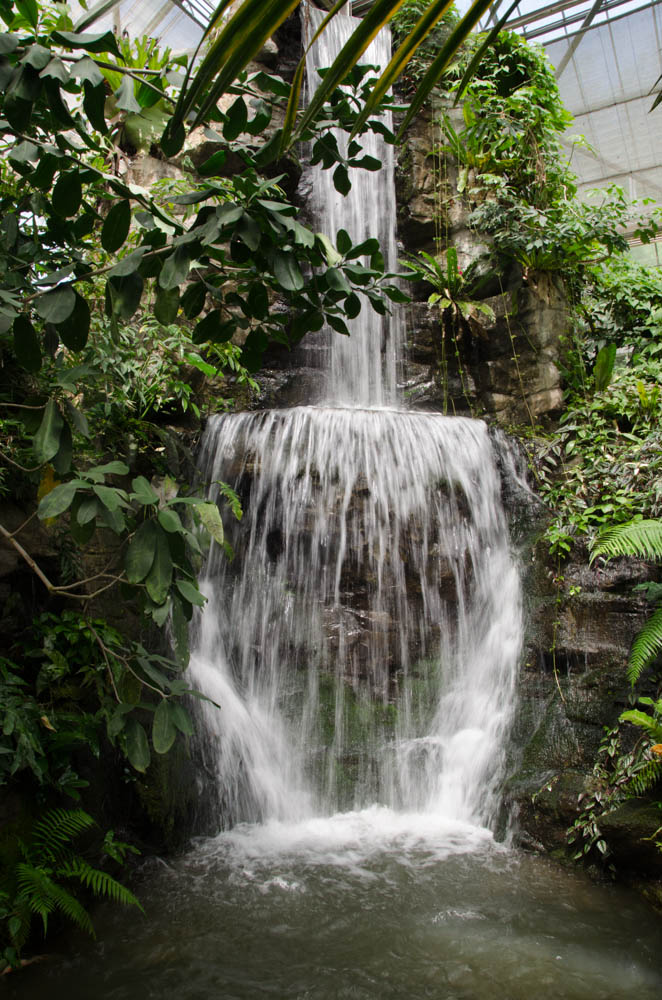 The road
From the gardens I drove up the mountain. The road was great. I passed a couple of small towns and villages, a lot of spas, resorts and meditation retreats. The air became cooler the further I went. I stopped for gas, for lunch, to take a couple of photos. I started to get a funny feeling in my hands, from holding onto buzzing handlebars of my bike.
After a couple of kilometres the road became more curvy and for a while I didn't pass any cars, or motorbikes. There were no buildings to be seen. I sighed with relief. There's nothing better than driving on an open road, with wind on your face and green mountains around you.
At one point I passed a huge tree, surrounded by little phi houses (locals believe that the ghosts, called in Thai phi, inhibit the houses. Every business, institution, and house has one of those little huts. Every morning the owner of the place prays there and offer drinks and food to the ghosts), statues of monks and elephants. I stopped there for a minute or two to take photos. I wanted to stay a little longer, but the mosquitoes were literally eating my alive.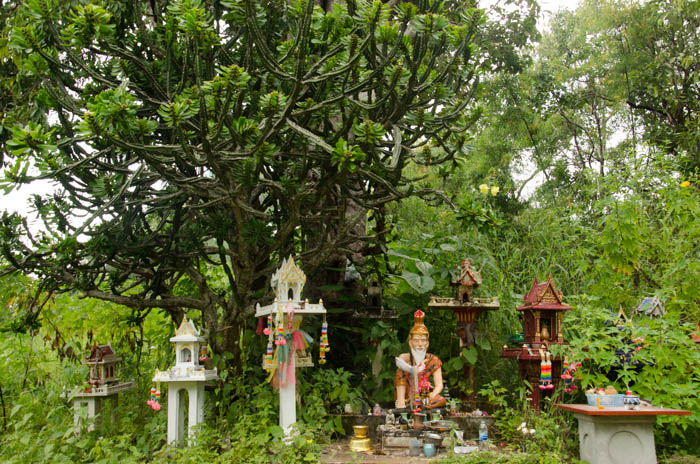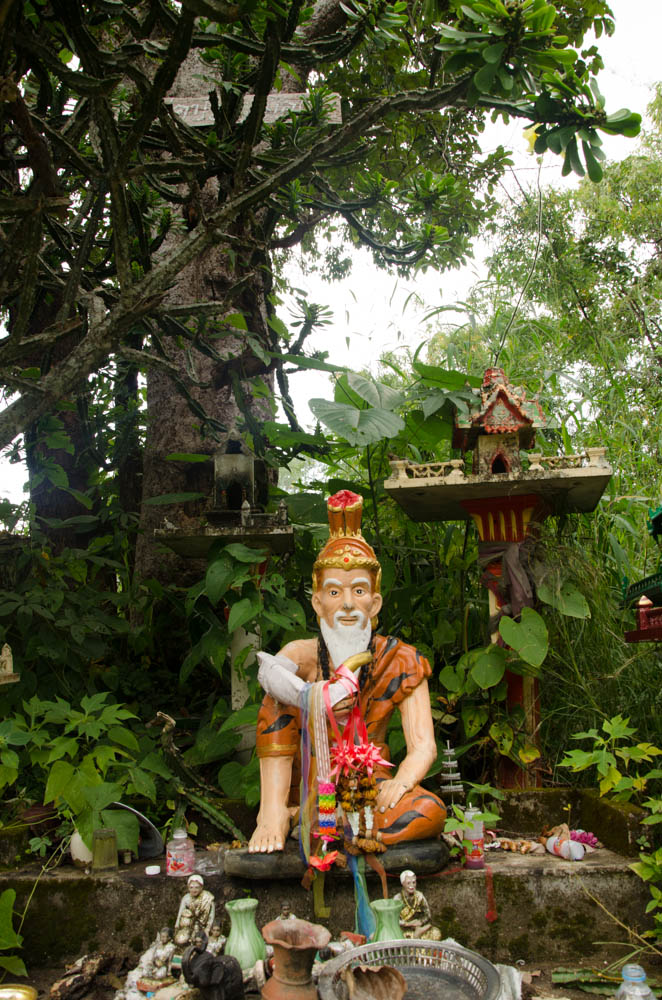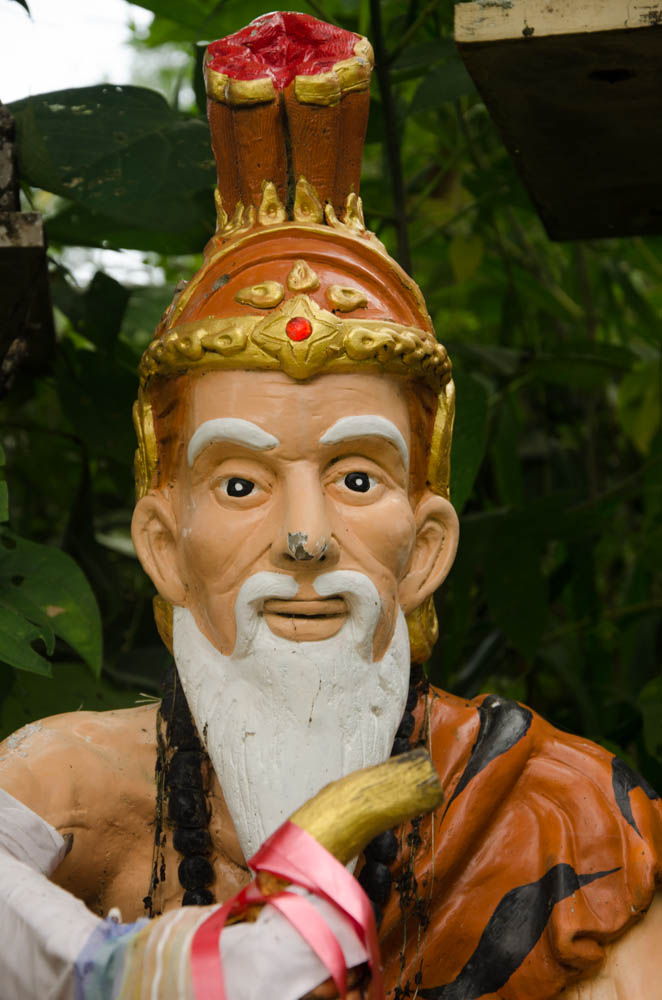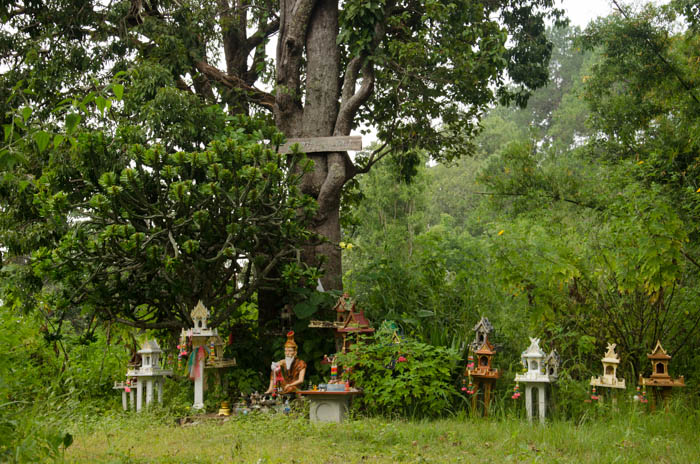 A few meters further from the tree I found a view point. There was no one around and I sat on a concrete bench admiring the view.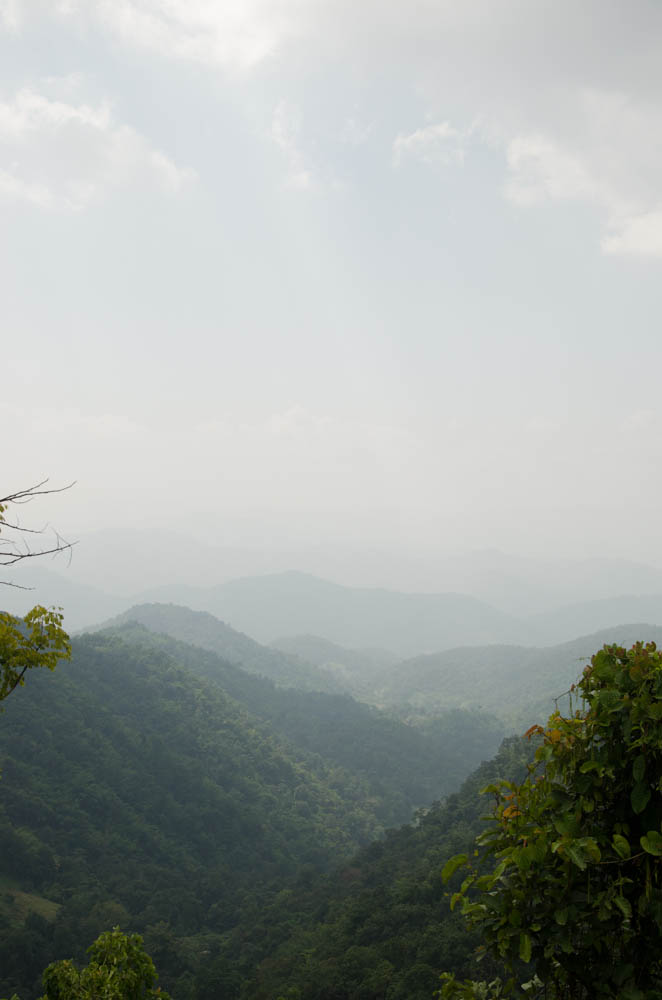 I decided to leave when a couple of cars stopped and some loud, drunk teenagers got out.
It was beginning to get cloudy and cold. I was a little concerned that it was going to start raining, but I was curious what was behind one last turn. There I found a sign, pointing into a dirt path, informing me that 2km further I could find 'a priest camp'. That was intriguing, so I followed the path. I drove, and I drove…and I drove…and I couldn't find anything except dust, trees and a couple of farms. Nice views, but no camping, and definitely no priests…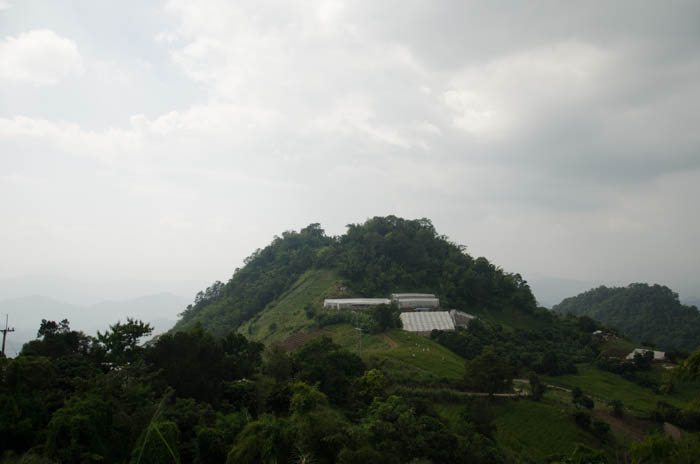 It was time to head back to Chiang Mai, but I stopped on the way to take a couple of photos of my new toy on the road.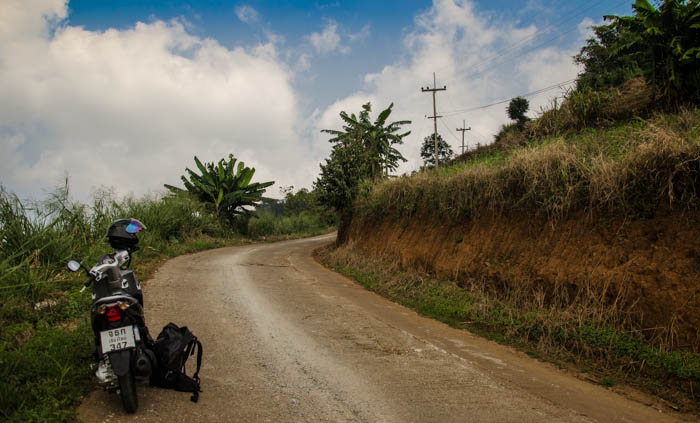 There are other things you can do in Mae Sa Valley, except driving your bike in the amazing scenery. The area is known for elephant rides, but because I condemn this practice I avoided the elephant park. But if you live in the area, or are here for a couple of weeks, it is really worth it to stay at one of the spa resorts, or go for a meditation retreat.