Digital nomadism has taken over the world and the job market. More and more people decide to work remotely and travel the world. Also, more companies hire remote workers. However, for those that haven't done it before and would love to do it, transitioning to a nomad lifestyle can be a bit daunting. So, what should you do and how should you prepare if you're about to set off and start your nomadic adventure? Today I'm sharing my tips and advice with you, dear Dreamer!
I met digital nomads 5 years ago. I was blown away by their lifestyle. They didn't have a boss, they went to bed late and got up late (which was a dream to me!). They filled their free time with fun activities. I really wanted to be like them! Today, after over 3 years of building my online business, living in various countries (and finally settling down) and working on creating my dream lifestyle, I don't call myself a 'digital nomad' anymore, but I still help those that want to be like them and I'm always there if someone needs advice. I realise how difficult and scary, and exciting it can be to finally quit your job and start something on your own. I also believe that I have some good experience to share with you if you want to become a digital nomad, work and travel independently.
The below guide is for you if you haven't travelled much and you have just started to work remotely. It will help you to prepare for the long journey ahead. Each advice is based on my own experiences and I really hope that you can learn a lot from it. This is your guide to becoming a digital nomad!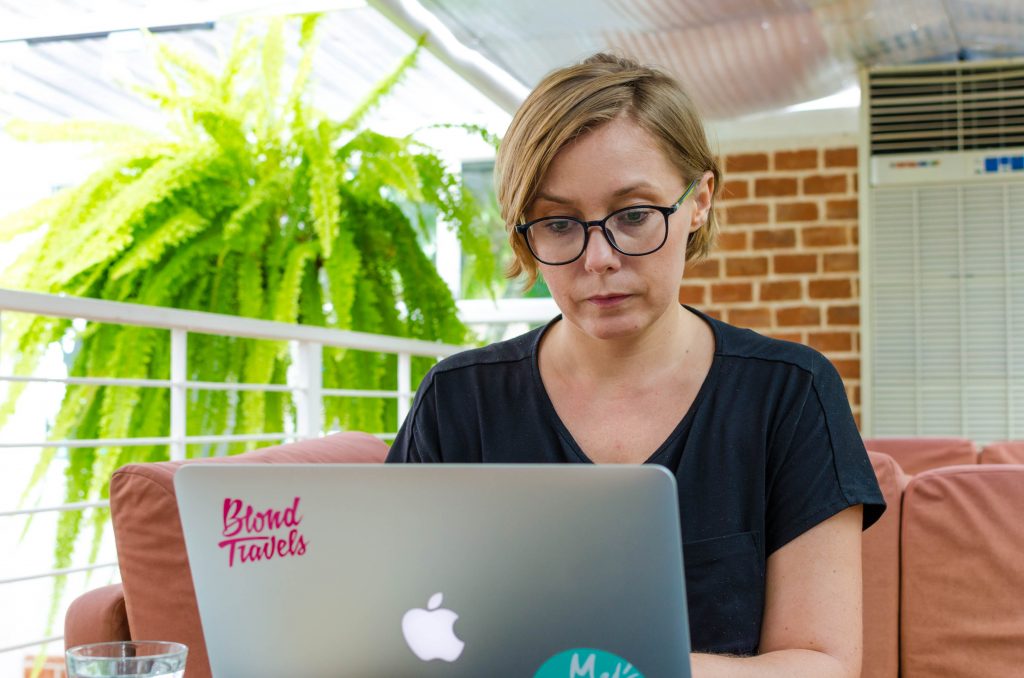 Before you go
I always repeat – preparation is the key. I think if I had read more about living in different countries, I would have liked my move to Da Nang more. On the other hand if I hadn't known so much about Iran, my trip there would have been miserable. That's why it's always good to be ready for the adventure ahead.
So, what do you need to know and do before you travel and work remotely?
Don't make decisions on a whim
I know that you might not like your job much. Your boss is annoying you and you read those posts about digital nomads and freelancing with a feeling of envy. How many times per day do you tell yourself that you will do it, you will quit this job and go and explore the world. I get it, you really want to get out of here, but before you do – stop and think.
Evaluate your life. Think hard if you can afford to go (see the next points) and if you are in the right point of your life. Is your family healthy? Do you have kids? Is there anyone that is dependant on you? Maybe it's better to hold on for a bit, prepare yourself well and then quit your job?
I don't want to discourage you. I also want you to achieve your dream, but don't make decisions on a whim. Take it slowly. It's a big step and decisions like that need time.
Save money first
I am one of those people that always save money. If you meet me one day, you will think that I'm rather positive person, which is true, but I often imagine the darkest scenarios.
That's why having savings is so important to me. I like to feel secure and I encourage others to also secure their future.
Let's say, you decide to go and work remotely. You have a few clients, but your income is not steady. There are months when you have work and some months when you don't. What happens if you're somewhere far and you are out of work? What happens if you can't afford your ticket back home? What happens if you need to invest a little in your business? That's when your savings will come in handy.
Save your money before you start working remotely. Calculate how much you need for a month to live and then save enough so it lasts you from 6 months to a year.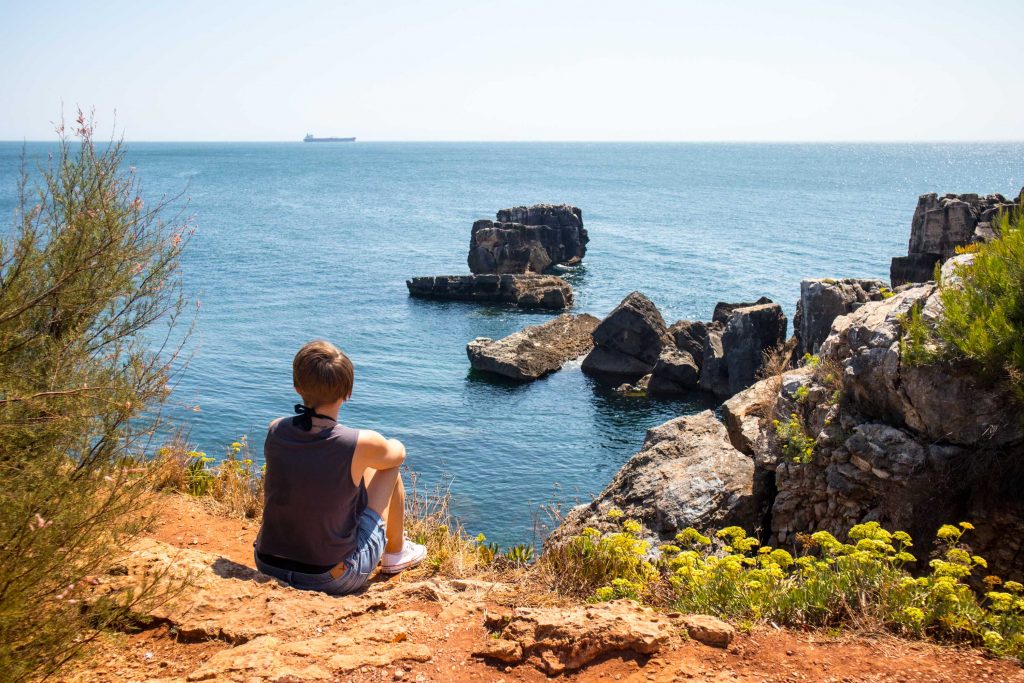 Secure your work
You have a great business plan and an amazing idea how to earn money online? Great! But do you have clients and projects already?
Don't get me wrong, my Dreamer, I am sure that your business will be successful, but it might take you a bit longer to start earning good income. Why don't you secure some clients and projects and then quit your daily job?
How to do it? I would recommend to start working on your business now. Offer your services to people, join Facebook groups, look for projects on Fiverr, or Upwork, and provide excellent customer service, so the customers will come back to you. It will take you longer. You might have to work at night, or in the early morning, but if you do it right, you will reach your dream goal. Once you have a stable income, you are ready to go!
Check your health
Wherever you decide to go, to whichever destination, whether it's Europe or Asia, do a health check up. Normally, it would include a standard blood test, a lung x-ray and for ladies – a smear test.
You really don't want to find yourself in a foregin country sick and lonely. It's good to know that you're fit and healthy to travel the world.
Buy your insurance
Do you know that I once lived in Thailand without insurance? Yup! I was that stupid! I drove a motorbike, I went into the jungle and I led a pretty unhealthy lifestyle. The whole thing finished when I was diagnosed with melanoma and had to pay $300 from my own pocket for a small medical procedure. It was then, when I looked for a good policy and finally bought medical insurance in Thailand.
Back then (it was a few years ago) no company wanted to insure people who lived outside their country. The only medical insurance I could get was from really big companies that charged thousands! Luckily, I found a Thai bank, where I could buy a policy.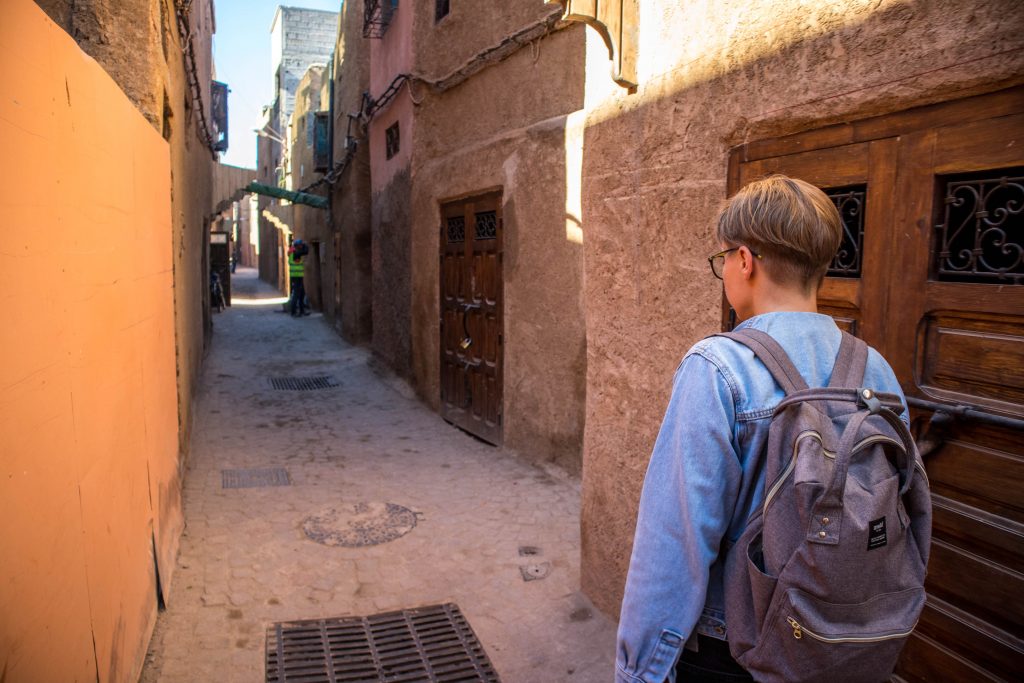 Nowadays, the situation is much easier. Because there are more digital nomads and the demand is high, there are more companies that offer special insurance for those that work and travel the world. One of them is SafetyWing, which offers travel medical insurance for people who travel outside of their home country. For a small fee of $37 per 4 weeks of coverage you get a full travel medical insurance policy in case of sudden illness, or accident. You are also covered if you visit back home every now and again and for 90 days you don't need to worry about insurance!
It's very easy to sign up with SafetyWing online. The payments are deducted automatically and you don't need to worry about informing anyone that you're changing the country of your stay!
Recently they have also added extra products. One of them is international medical insurance – a great option if you want to be covered for serious sickness, such as cancer. Check out the insurance here.
Personally, as I don't move so frequently anymore, I choose insurance something a bit more 'local'. I have been using Cigna for the last couple of years. They have insurance that covers me for the country I live in longer. When I travel I buy SafetyWing. Check out Cigna and see what they can do for you.
Choose your first destination wisely
Your first destination should be nomad-friendly. One of the things those working remotely complain about all the time is loneliness. That's why it's good to go somewhere, where you can meet others who lead a similar lifestyle.
I would also avoid places too exotic, or too remote if you've never travelled before. I know that you're free now and you can go anywhere, but start slowly. I would recommend you Southeast Asia for the start. The region combines old and new, so you can feel a bit more relaxed.
Check the cost of living in different places. People say Portugal is cheap, but from my own experience, the prices here are very similar to any European country. Can you afford to live in a place like that? Maybe it's better to go to Thailand or Vietnam as the cost of living there is much lower.
Visas are another thing to check. How long are you planning to stay in your destination? You might need a visa, or a permit, to live somewhere for a bit longer. Some countries make it difficult to obtain such documents. A visa to Vietnam is easy to get, but finding out what you actually have to do to receive it, will give you a headache.
It's best to choose your first country wisely and avoid unnecessary stress.
Check the accommodation and currency
Find out how to book your accommodation before you visit a country. Especially in Europe, it's very hard to rent something for a few months and your only option is usually overpriced Airbnb. In Asia it's easier. You just show up, talk to the landlord and you sign a contract for 3 months minimum.
Join Facebook groups and ask about the prices and the rental agreement conditions.
Have some of the currency ready when you arrive, or sign up for one of the cards like Revolut to take your money out quicker and with smaller fees.
Once on the road
You have done it and you're on the road! Woop-woop! What now? How to make the best of your stay in other countries, earn money while you're enjoying yourself, get to know the people and the places and not to get too nervous and stressed at the beginning.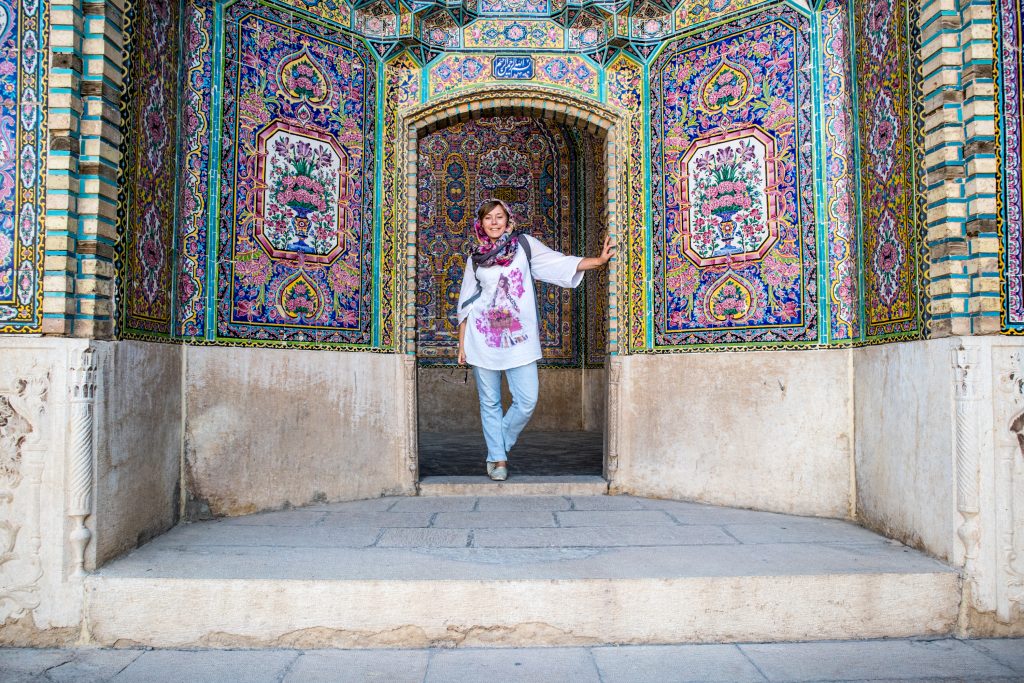 Be ready for the unexpected and the unknown
The world is so wonderful and it varies in so many ways, but these differences might be a bit difficult to comprehend when you travel all the time. In one country it's allowed to drink alcohol while in another any booze is forbidden. Some places are colourful and noisy, some are very quiet and tranquil. Then you have those practicalities – finding an apartment in Chiang Mai is super easy, but in Kraków it's very hard.
Many digital nomads who start their lives somewhere far away from home, go through a cultural shock. It happens when the place you travel to is very different from your own. You feel scared and shocked and overwhelmed. Once that passes, you might get upset because some things are very different from your home country and you start feeling frustrated because of it.
And then there are all the other typical things: scams, sicknesses, thefts, delayed or cancelled flights and so on. That's why you should totally get out a travel insurance like SafetyWing, which also covers you in case all of theses unfortunate situations.
Because of all of that many nomads quit and go back to their home country.
Your life on the road will not be easy, but if you put up with it, it will be worth it at the end because there will be a lot of great and amazing moments.
Make contact with people
As an introvert, I have some problems with finding friends. When I lived in Da Nang I didn't know anyone and I never actually make new connections. Back then I didn't really need to hang out with people. But, after moving to Lisbon I actually started to realise that I need friends. So, I made an effort and now I have a small circle of acquaintances.
We are social animals, we want to be with others. And here is the honest truth – if you're alone and you don't make any effort to actually meet someone, you will be very lonely. Sign up to Facebook groups for nomads in the city you're going to live in, check out the meetups on meetup.org, join a football team, a book club, anything else, where you can meet someone and don't expect others to invite you to their lives.
Give yourself time
When you go somewhere like Colombia, Rio or Hong Kong, it might be a bit scary at first. Your cultural shock will kick in and you will hate everything and everyone. This feeling might not disappear, but it also can go away with time.
Give yourself time, take it slowly, recover from your jet lag, talk to some people. Maybe after a week you will feel better. And if not, then you can always go somewhere else. That's why you decided to lead this lifestyle in the first place, right?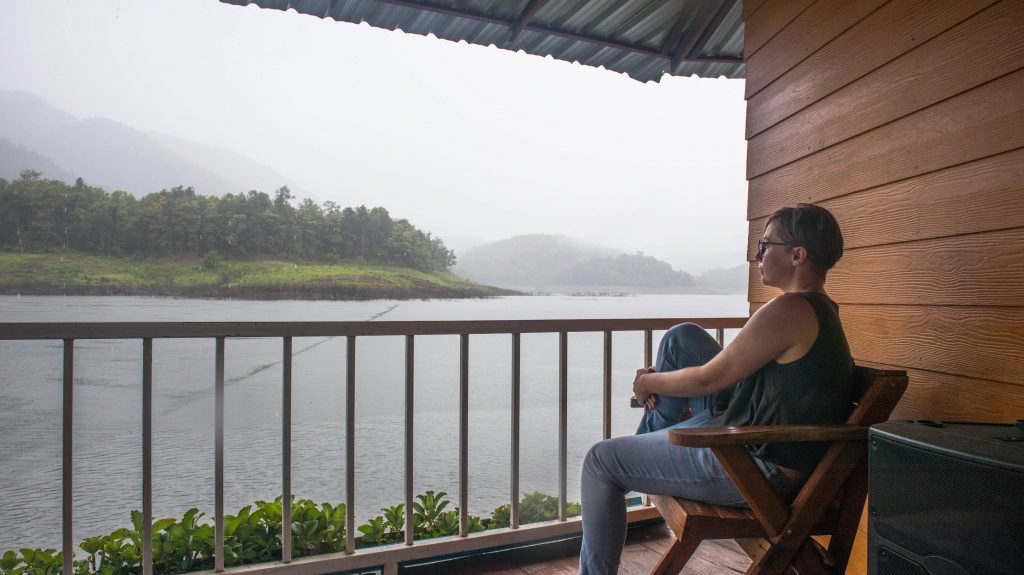 Enjoy the attractions and activities
Life is not only about work, but also about fun. The reason why you wanted to travel was to see other countries. Organise your work in such a way that you can take some time off and enjoy the local attractions. Take weekends off, work until 5pm and try to enjoy yourself as much as possible.
Adjust to the local time
Remember that the time difference will influence your work. I once made appointments with my customers at 7pm European time, which was 2am where I currently worked. It was a nightmare and I would never do it again. However, that's sometimes unavoidable, so look at your calendar every time before you move and think how your life will look like if you move to your next destination.
Don't worry if you fail
I know a guy who really wanted to be a digital nomad. He quit his job, announced to everyone on his Facebook that he's going to live in Thailand and he bought a one way ticket to Bangkok. What he didn't expect was that the city would totally overwhelm him and he wouldn't be able to live there for a week! He was so discouraged that he packed his bags and went back home.
Was it a failure? No, surely not. It was an experience, something that taught him a few things about himself.
There are digital nomads who travel and work remotely all around the world. But there are also those, which take up the challenge and then something happens and they decide that this lifestyle is not for them. There's no shame about it.
Being a digital nomad is a great thing. You get to know a lot of people, you travel the world and your earn money! What could be better? If you prepare before and follow some of the advice above, your experience will be great. Remember – take it easy, learn from your mistakes and try to enjoy every single moment.
Do you have any questions? Would you like to share your experiences or your point of view? Don't be shy! Leave a comment!
This article includes affiliate links.