Day 1
Take it easy
This is the first thing I do in every new city I am in. I take a map and walk until I drop. This day is usually very chilled and more relaxing. Siem Reap is pretty small, comparing to Phnom Penh, so try to avoid the tuk-tuks and visit the town on your two feet.
Get up early and wander into some of the side streets. The city is safe to explore in the daytime, locals are very friendly, so you can walk into the backyards and school yards.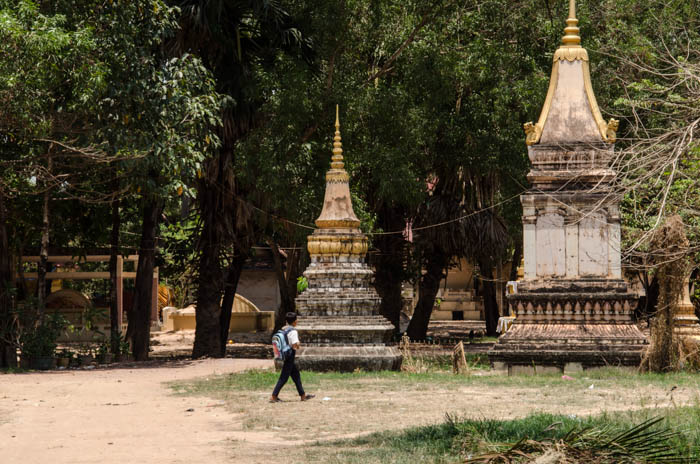 Stop for lunch at one of the street food places. One I would recommend is a noodle place (unfortunately it doesn't have a name), located on Wat Bo – it is opposite the small road that leads to the temple. The noodles there are less than $1 and they are delicious!
Places I recommend to visit on that day are:
 Angkor National Museum – full of history and artefacts. It explains how the Angkor Wat was built and what it symbolizes. You need to leave your bag at the reception. No drinks, food and cameras are permitted. (Cost $12)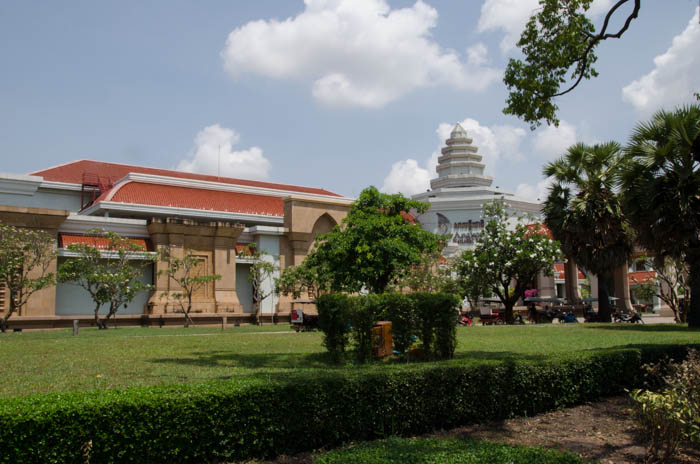 Temples: Wat Bo, Wat Preah Polanka, Wat Preah An Kau Sa and Wat An Kau Sey (all located in the east of the town) – Wat Bo was my favourite one. They are all worth a look mostly because some of them are still in ruins and feel abandoned. The locals, that live nearby, lead a normal, simple life and you can sit somewhere and just observe the life passing you by. These temples, despite the fact they are on the tourist map and in the Lonely Planet book, are not frequented by the tourists. (FREE)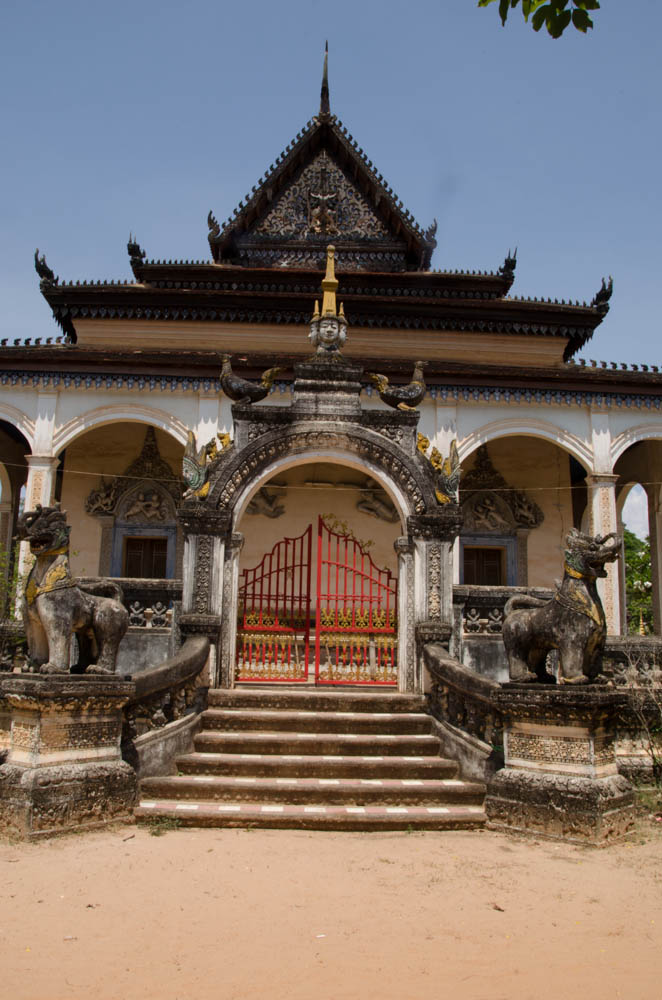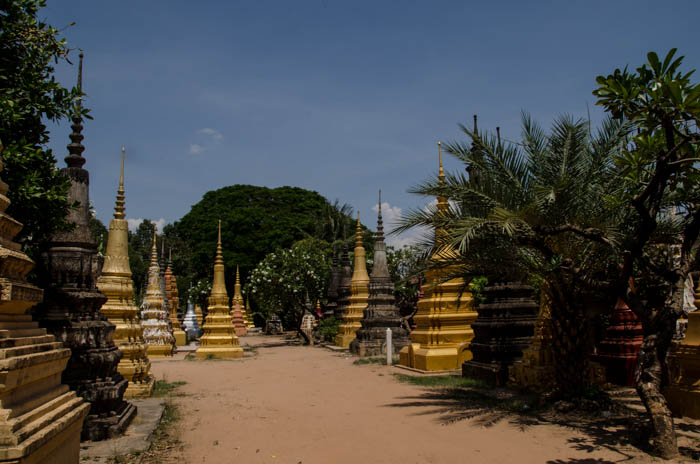 Build Bright Road – this is where my hostel was located (Hak's House) and I think that if you are looking for a genuine Cambodia in Siem Reap, this is the place to go. (FREE)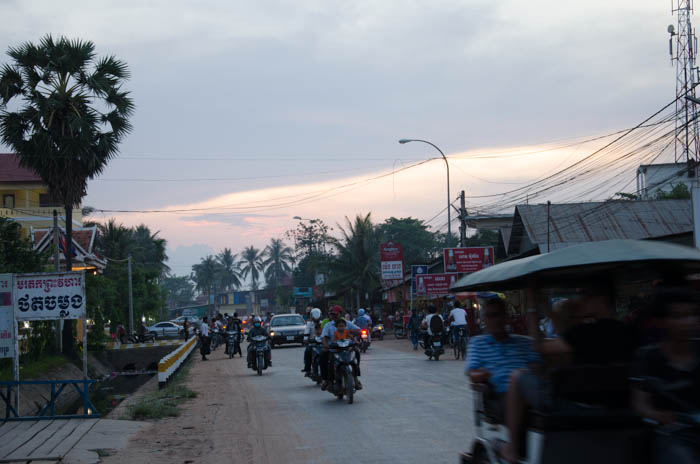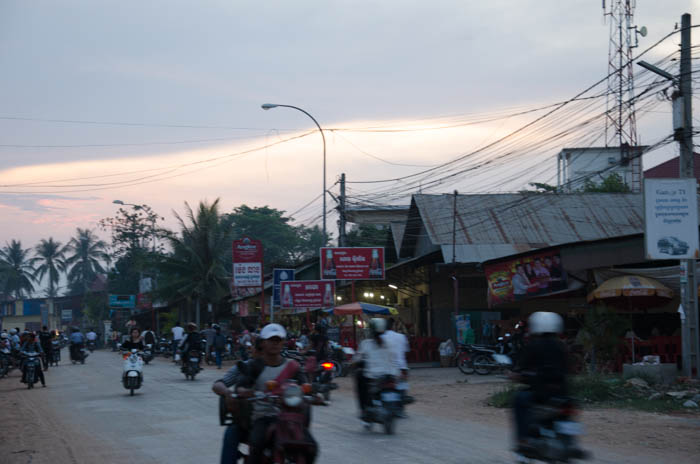 Day 2
Angkor Wat
I rented a bike and let me tell you, it was a mistake. It was hot as hell and, because I was visiting temples, I was wearing long trousers and a shirt with covered arms. I thought I would die!! Plus, my flip flops broke and I had to cycle  bare-feet. However, if you are used to cycling long distances (don't be fooled, Angkor is huge. I did 20km in one day) in an extreme heat, then this way of visiting the temples might be just for you.
Many people buy a multiple days pass for the Angkor Wat. I did it all in one day. Well, not all but I saw most of them. Choose the temples you want to see. If you think like you need more time then buy a 2 or 3 days pass. I thought the temples were amazing, but after a while, those small ones, started to look the same to me. (COST for one day $26)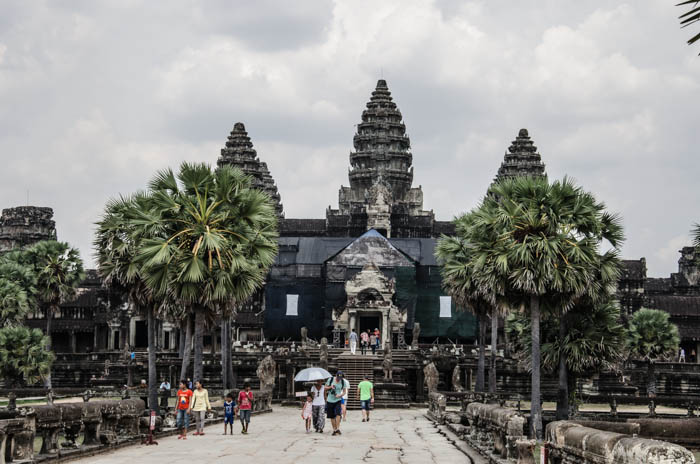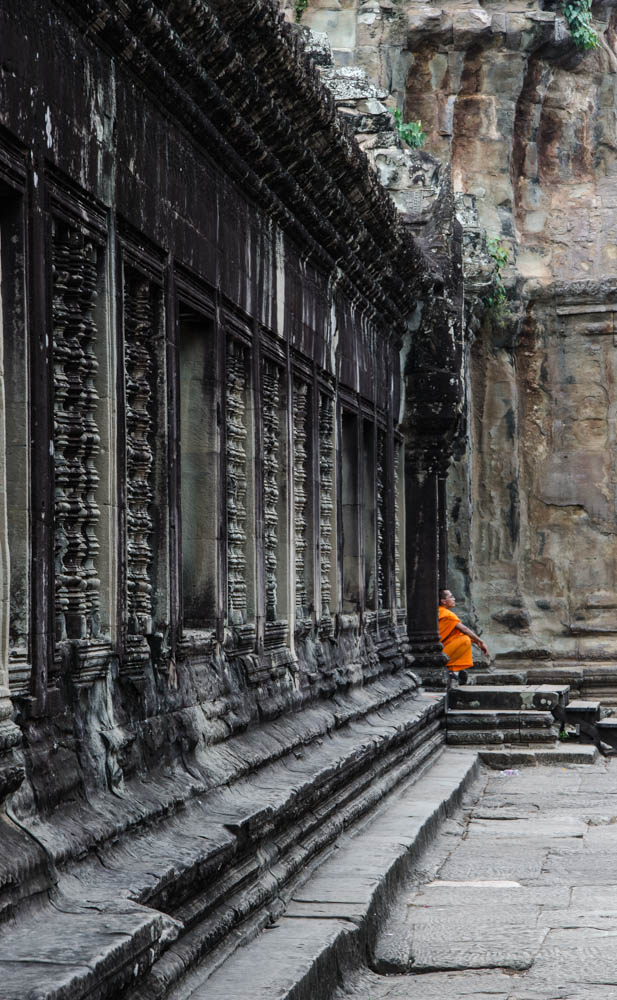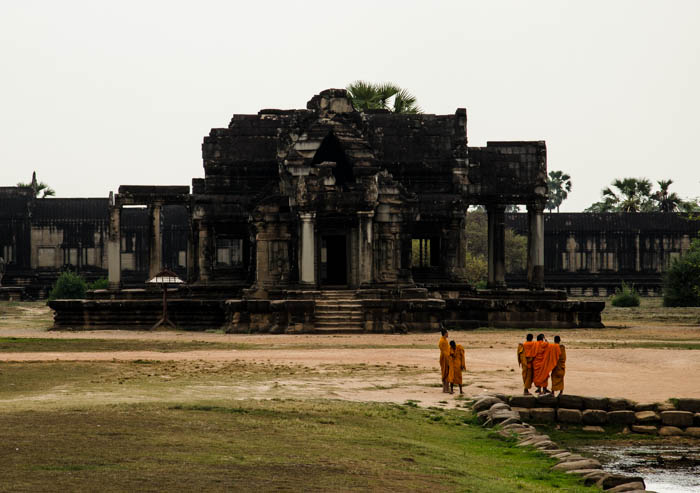 On the way from Angkor Wat you can visit Wat Tmoei, which has a small glass chamber with skulls and bones of people. They were victims of Pol Pot's regime, killed in the nearby field. The temple itself is nothing special, but it is worth visiting, if you want to know how modern and newly built Khmer temples look like.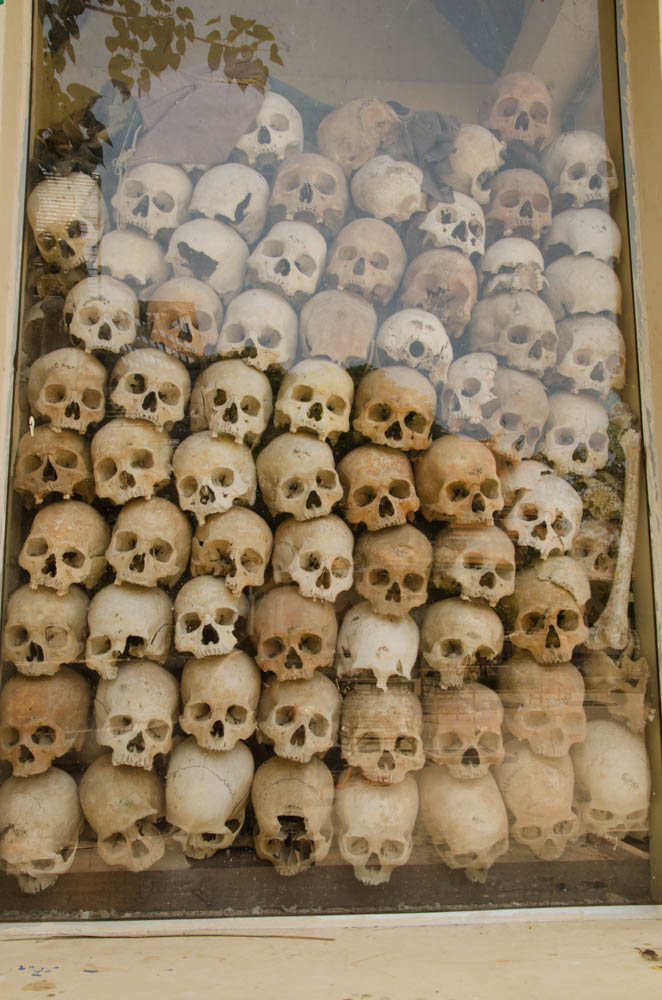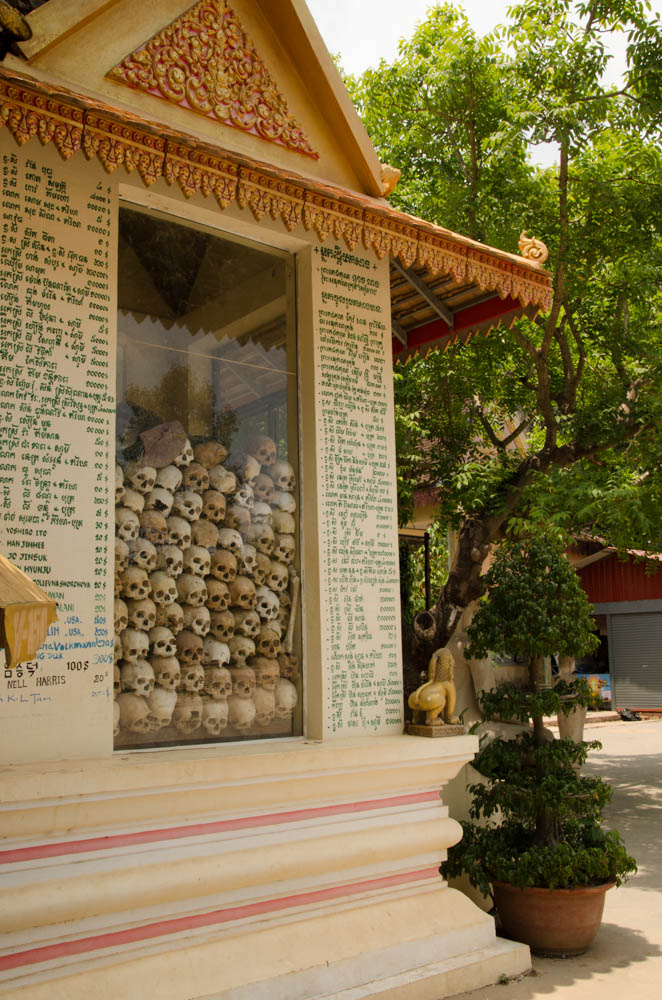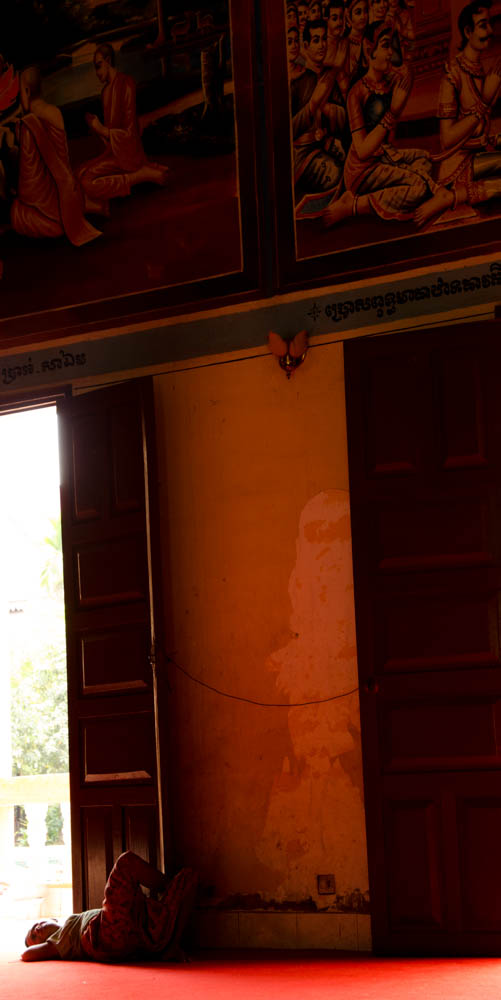 Day 3
Go outside of town
I hired a tuk tuk for the day and went for a nice ride outside of Siem Reap. I visited the Landmine Museum, which is 11 km out of town. The museum was a little disappointing as it is really small. The Lonely Planet says the museum has a mock up landmine field, where you can search for mines, but unfortunately I didn't find it there.
I was lucky as Aki-Ra- the founder of the Museum was there and I watched him being interviewed by an American TV.
Aki-Ra served in the Pol Pot's army. His main duty was placing mines. After a while he realised that the mines were killing innocent Cambodians and since 1983 he has been removing the mines. At first, he did it with only a stick and kept the defused ordnance in his house. This was the beginning of the museum, which was later moved to the new quarters.
The museum has a very interesting exhibition on mine defusing and Pol Pot's regime and tactics. At the time of my visit there was a display of portraits of different people around the world, who helped others during domestic and international wars.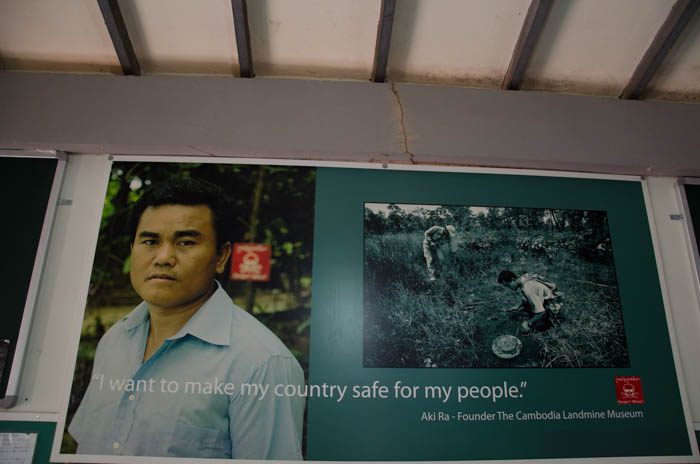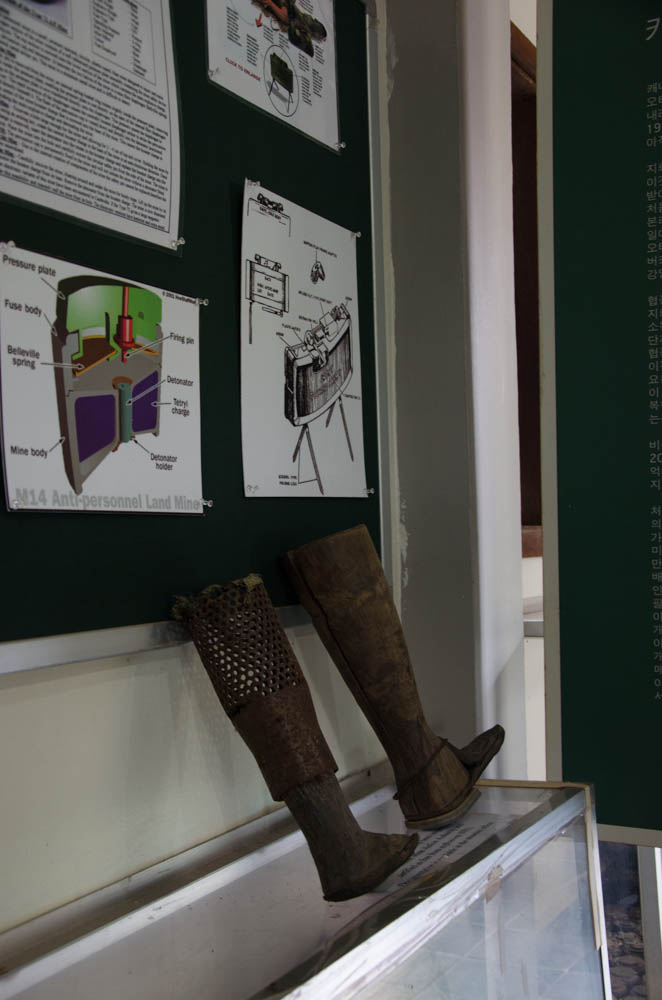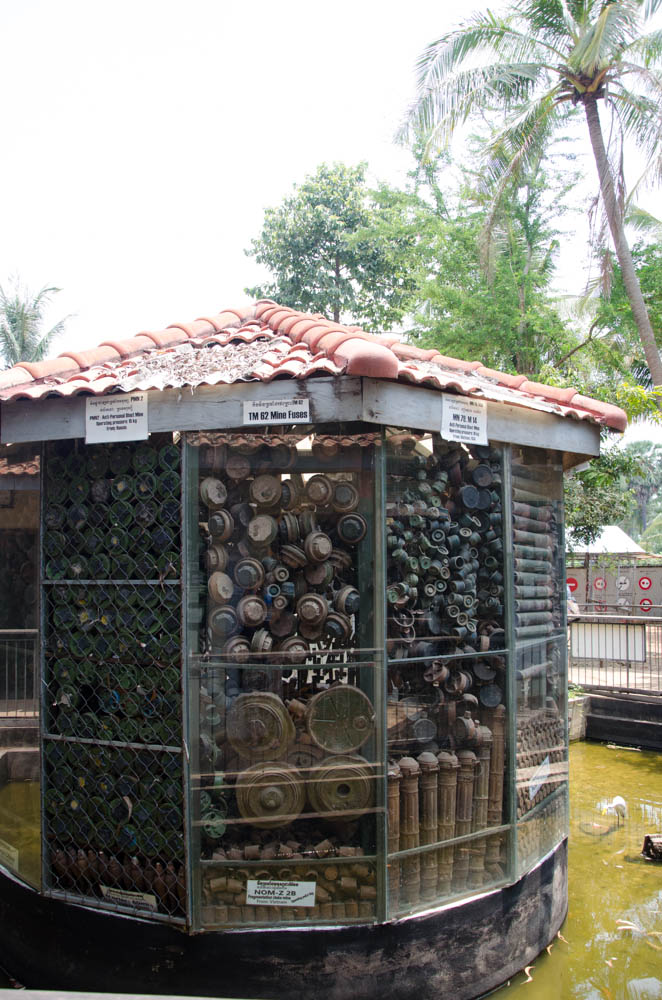 On the way from the museum you can visit the butterfly farm. I have a butterfly phobia (believe it or not), so omitted that attraction.
The ride to and from the museum and the farm is really worth doing. You can stop and buy some fresh fruit and just enjoy the views of the real Cambodian countryside.
Cost to hire a tuk tuk – around $20 per day;
Landmine Museum – $3
Butterfly Farm $4
You can of course swap this trip for a Tonle Sap Lake. However, the Lake is overflown with tourists and at the moment it is a money making machine.