This post has been created in collaboration with Absolute Sanctuary, Asia's top wellness resort for fitness, health, lifestyle, weight management and more.
Absolute Sanctuary on Koh Samui has been a life-changing experience for me. As a first-time wellness retreat goer in Thailand, I didn't quite knew what to expect. As I planned my trip I was both excited, but a bit worried whether or not I will be able to stay in one place for a week. It's been always hard for me to relax and in the recent months I struggled with unwinding and forgetting about work.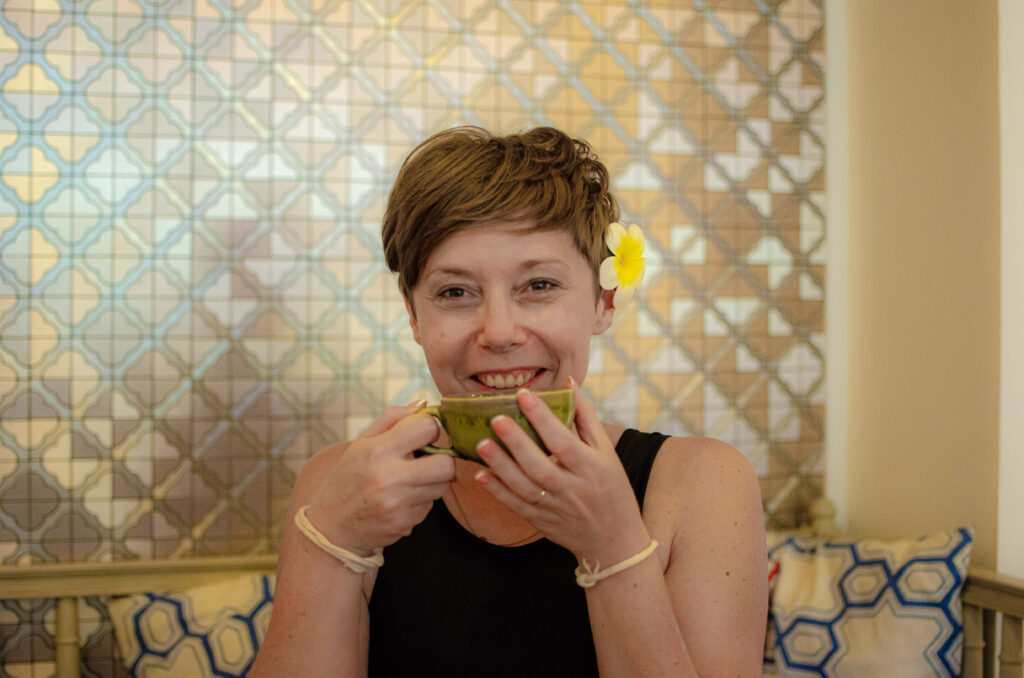 The week-long wellness program was exactly what I needed to recharge my batteries and take a break from my hectic daily routine. The resort's serene atmosphere, with a range of wellness programs such as yoga, meditation, and spa treatments, helped me disconnect from the stressors of daily life and focus on my well-being. The whole experience left me feeling stronger, happier, and more centered than ever before. My hope is that by sharing my experience, I can inspire you to prioritize your own well-being and take time out to recharge your batteries. After all, there's nothing more important than taking care of yourself.
Reflections on Overcoming Mental Health Struggles
The past year wasn't that great for me. It began with a sense of hope and optimism, as if anything was possible. However, the start of the war in Ukraine left me feeling lost, anxious and depressed. I struggled to find my footing and felt as though life was spiralling out of control. But as the year drew to a close, I realized that the power to change my circumstances lay within me. With renewed determination, I took control of my mental health and well-being, and began to actively seek out ways to cope with my ever-changing moods. It wasn't easy, but through hard work and self-reflection, I became stronger, more resilient, and I realised that I had found something I really enjoyed – taking care of my own body and mind.
Throughout this challenging period in my life, I made it a priority to maintain my fitness routine and healthy eating habits. These practices helped me keep a sense of stability and sanity, even during the toughest moments. I also started therapy sessions again and met with my therapist every week, which really helped me.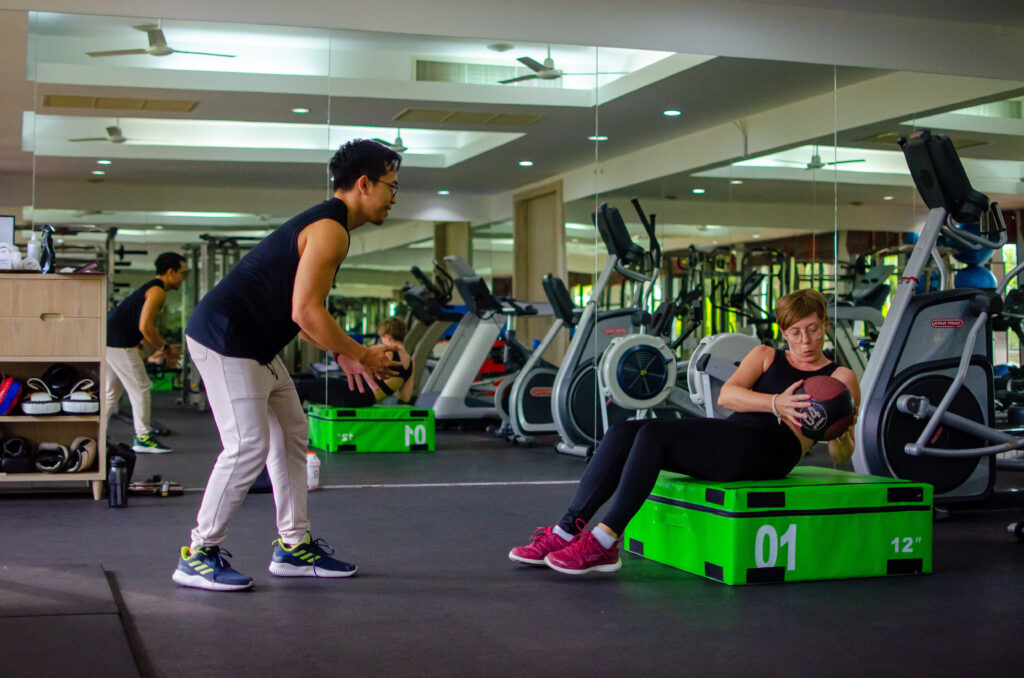 New year – new me
As the new year rolled in, I began to feel a sense of improvement. I decided to go on a two-month workation in Thailand, a place that always brought me joy and peace. Armed with my exercise gear, I was determined to continue prioritizing my physical and mental health.
Despite my best efforts, however, I found myself struggling with stress and an overwhelming workload. My job was taking a toll on me, and I struggled to find time to disconnect from my computer and relax. My sleep routine was also disrupted, and there were days when I felt low and anxious.
At my therapist's suggestion, I considered incorporating meditation and visualization into my routine, but at first dismissed the idea as too difficult and impractical for me. However, that all changed when I visited Absolute Sanctuary, a wellness retreat on Koh Samui, in February.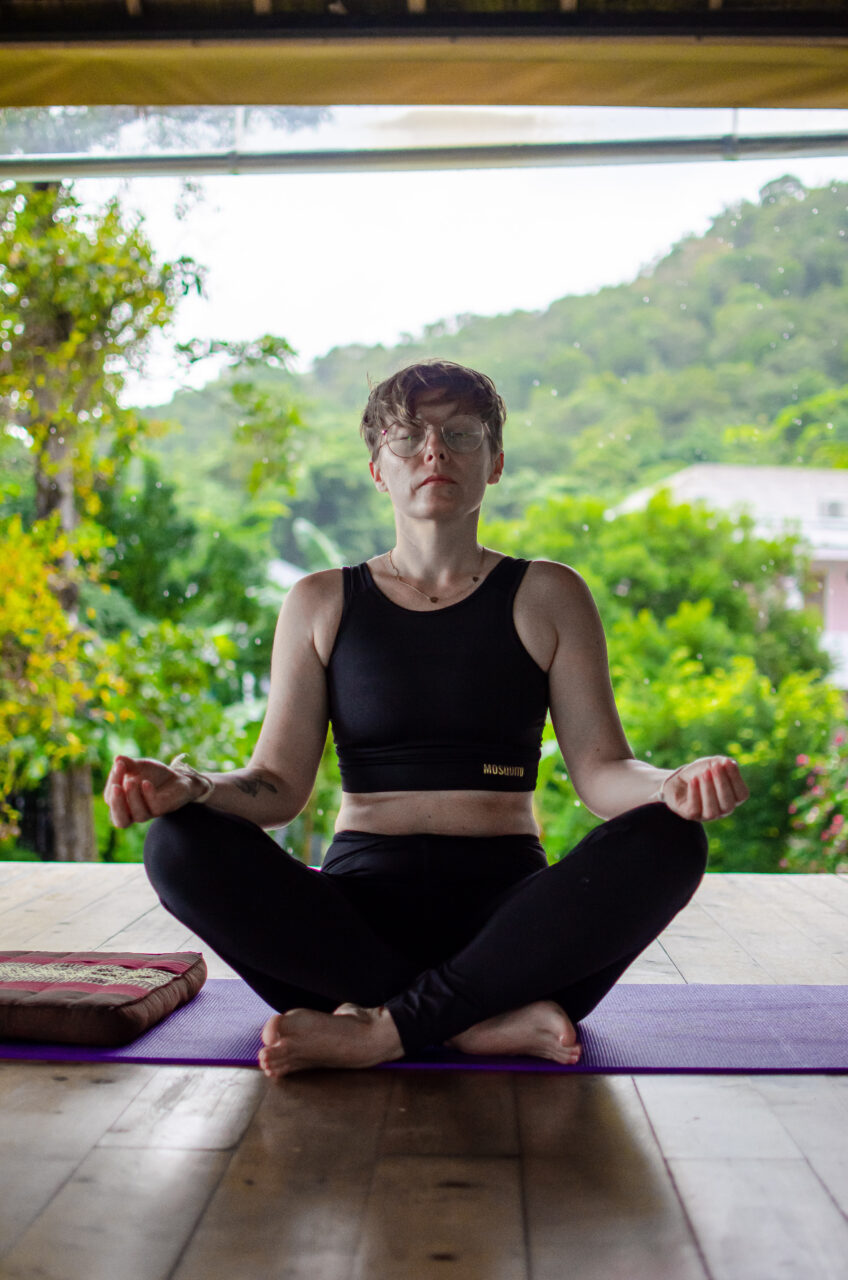 During my stay, I started to meditate. I learned to let go of my doubts and stubbornness and embrace new techniques to support my emotional and mental well-being. Through my experience at Absolute Sanctuary, I discovered a new sense of balance, clarity, and calm, and I left feeling renewed and inspired to continue prioritizing my mental health.
First impressions
I traveled to Absolute Sanctuary without any expectations. While I had done some research before, I tried not to anticipate what was in store for me at the wellness retreat. However, when I arrived, I was pleasantly surprised by the highly professional and welcoming staff who took me to my room. I walked through the lush gardens and pool area and, finally, I reached my accommodation – a spacious and cozy room with a beautiful balcony and an amazing view of the forest and ocean.
During my first meal at the retreat, a lovely waitress asked me to choose two dishes and a fresh juice from the menu. Initially, I worried a little bit that the small portion sizes would leave me hungry, especially after a month of indulging in delicious Thai food. However, I was pleasantly surprised that the two dishes and juice, along with the constant refilling of my water glass, were enough to make me feel full and satisfied.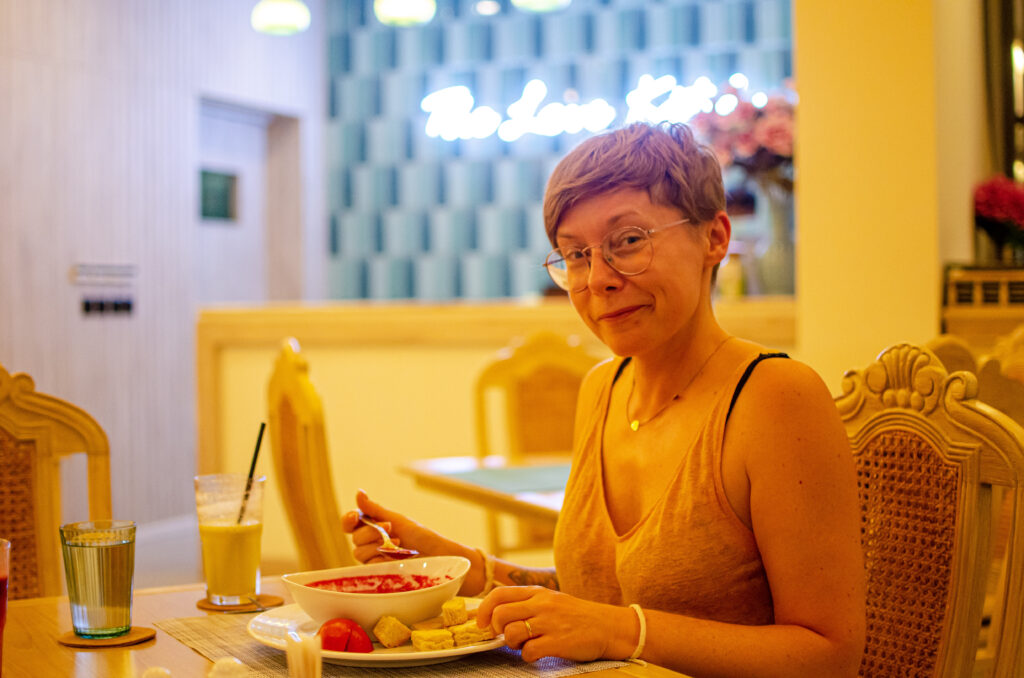 The meals at Absolute Sanctuary are included in the price and are adjusted to different dietary requirements. For those who have specific needs, the staff can accommodate them.
I could choose two dishes for breakfast, lunch, and dinner, along with a fresh juice, and all the meals were incredibly delicious and nutritious. Overall, I was impressed with the quality of food and how well it suited my needs.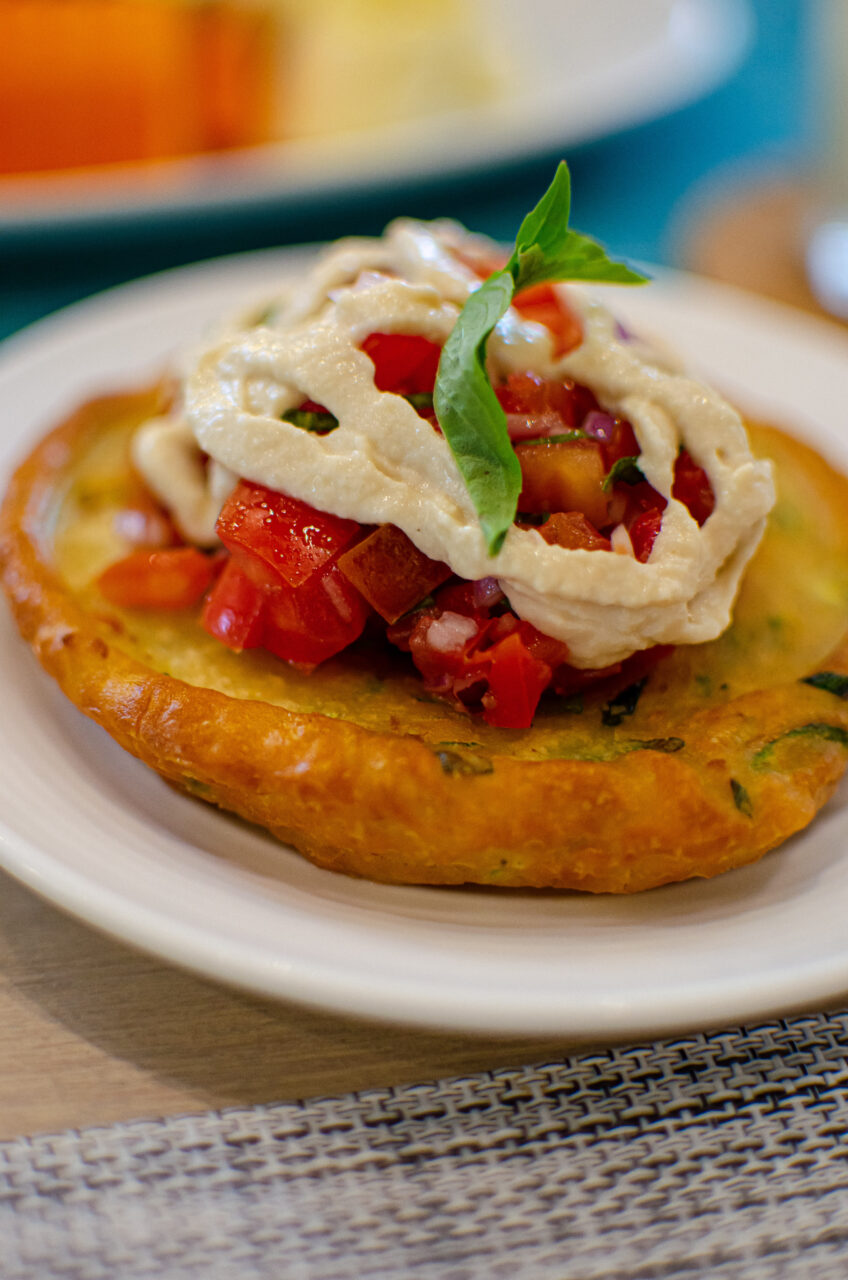 Customized programs for achieving health goals
On the first day of my visit to Absolute Sanctuary, I had a couple of new experiences. The first was a health assessment with a nurse, who took my measurements and generated a report detailing my health status. I then had a meeting with a specialist who explained the report to me, and to my relief, I discovered that I was in good health for my age. I knew that this was mainly thanks to my dedication to fitness training and healthy eating over the past four years.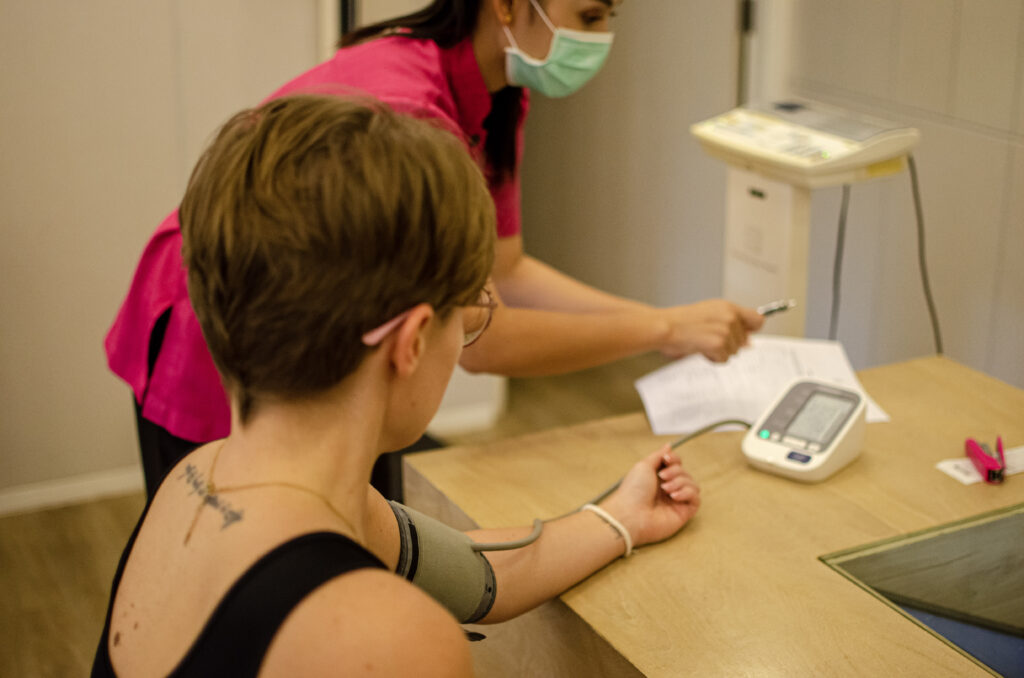 Absolute Sanctuary's mission is to help people achieve their health goals, and the initial assessment is critical to customizing a program tailored to individual needs. During my assessment, I shared my primary goal of maintaining my health and fitness to enable me to continue doing things I love as I grow older.
After the assessment, I received a packed schedule of activities, starting with a Pilates Reformer class at 9 am. This was another first for me, as I had never used any equipment during a Pilates class. I found the experience new and exciting, and by the end of the session, I was eager to participate in another class.
The activities were non-stop from 8 am until around 5 pm, including training lessons and massages. Despite the busy schedule, I was thrilled to be part of such an enriching experience and looked forward to the days ahead.
Beautiful mornings at Absolute Sanctuary
Each morning at Absolute Sanctuary Koh Samui, I followed the same routine. I would wake up, shower, dress, and head to a meditation class held in a beautiful bamboo sala overlooking the ocean. Despite my initial reluctance to meditate, I found myself growing to love the practice after a few sessions. While I couldn't completely calm my racing thoughts, I was able to slow them down and appreciate the quiet moments.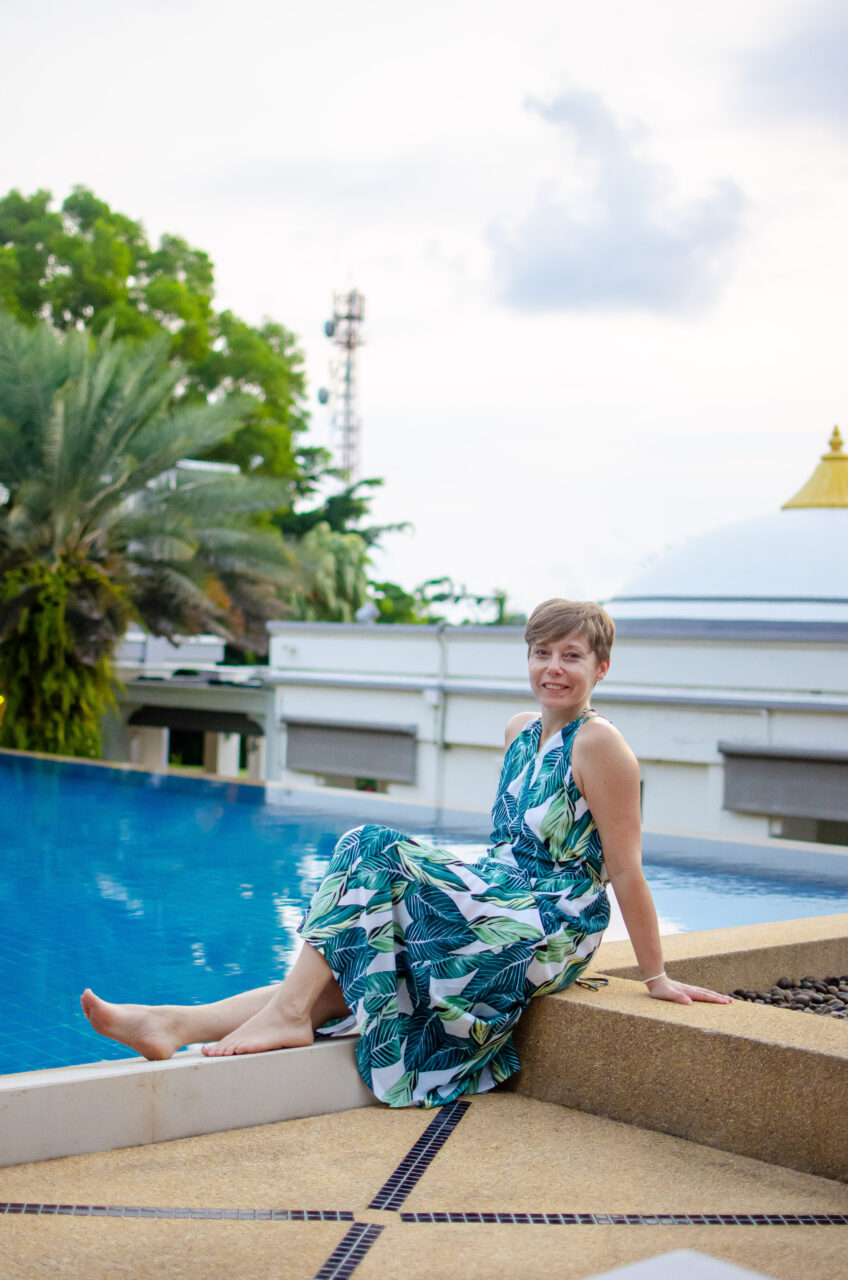 Following meditation, I would participate in an hour of yoga, which varied in intensity and style each day. I found every class to be enjoyable, whether it was challenging or relaxing. Afterward, I would have a healthy breakfast and then spend some time by the pool, reading or napping.
Busy afternoons and the best end of the day
In the afternoon, I had massages at the spa, ranging from Thai to foot and sports massages. The attentive and professional staff made me feel cared for and relaxed, and it made me realize the importance of self-care.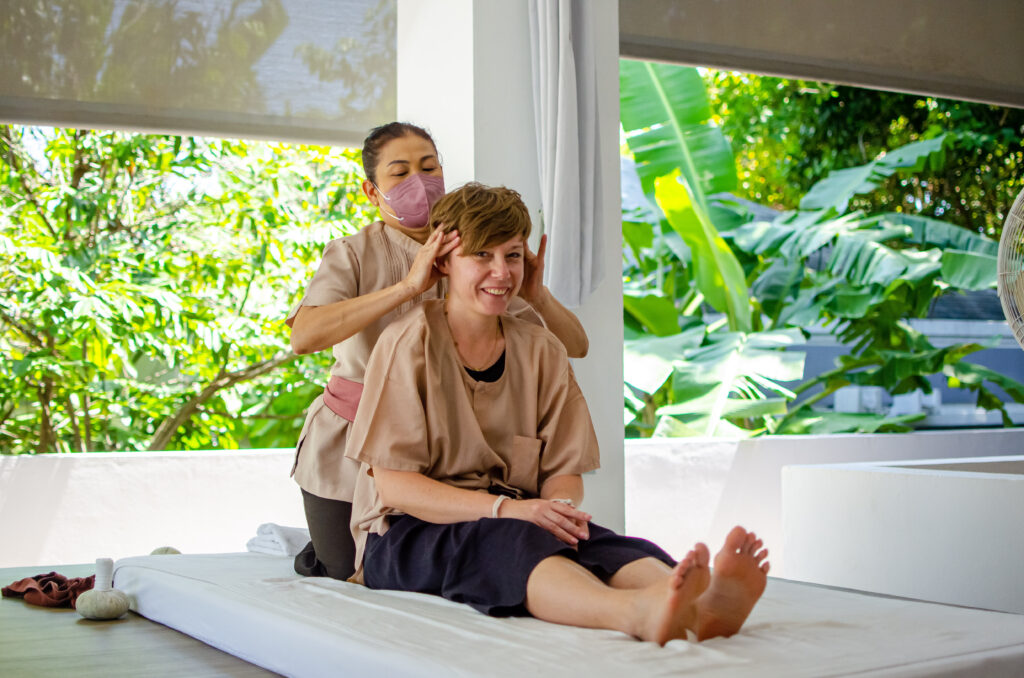 I ate lunch early because I had to digest all that delicious food before meeting my personal trainer, Kevin, who was knowledgeable and considerate when I injured my back. He showed me how to use gym equipment I hadn't used before and gave me advice on exercising safely.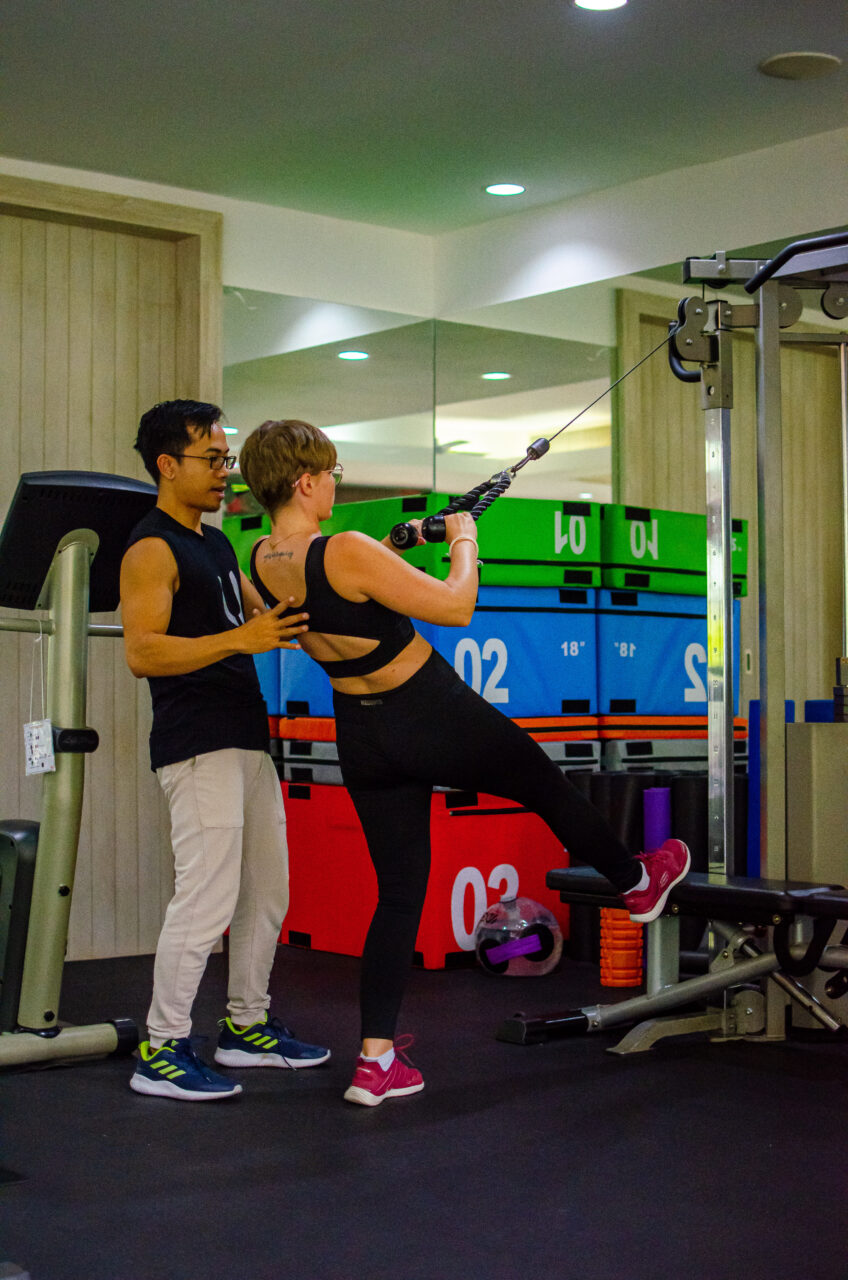 I typically ended my day with a sauna session and a swim in the pool, followed by yet another delicious meal. Overall, the experience at Absolute Sanctuary Koh Samui was enriching and rejuvenating.
When I left for another destination in Thailand, I was thinking that I really need to treat myself better. I made a pledge to myself that in the future I will meditate and go for massages and long walks, so I can be less stressed and appreciate my life more.
Practical information
Would you like to stay at Absolute Sanctuary? Here are a few things to know.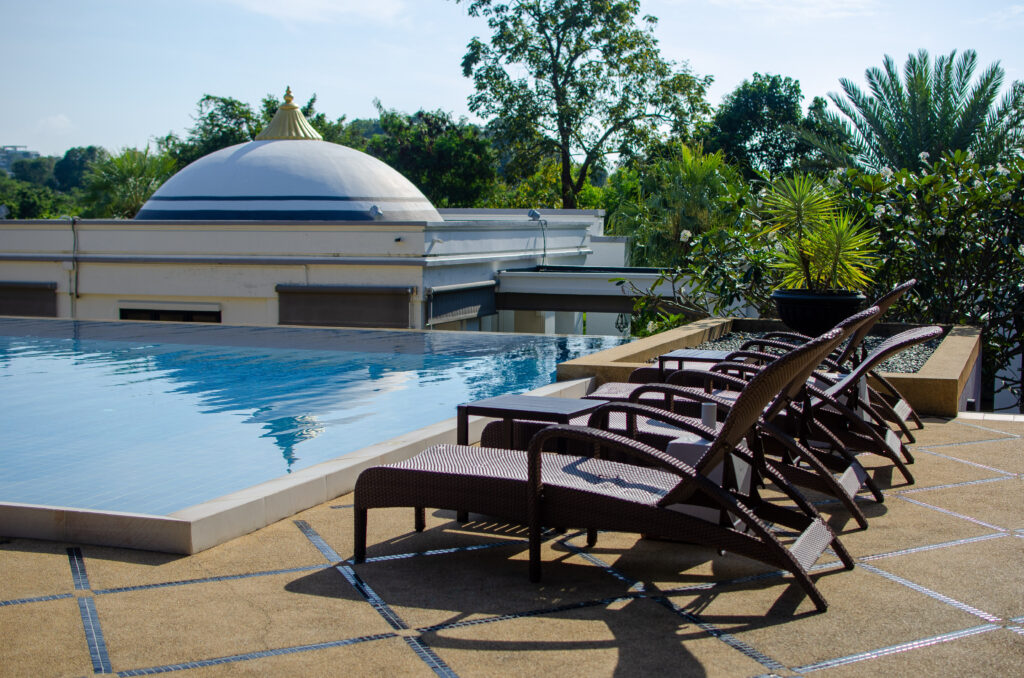 Location
Absolute Sanctuary is on the serene island of Koh Samui, nestled away from the bustling beaches and crowds. The resort is at a distance from the nearby shops, offering a peaceful and secluded retreat. The resort provides taxi services to take you anywhere you desire to explore.
How to get there?
There is an airport on Koh Samui. You can fly there from Bangkok. From the airport, take a taxi to the resort.
Another way is to fly to Surat Thani and then take a ferry. Boats and ferries also operate from nearby islands.
Check the connections on Skyscanner and 12GoAsia.
This wellness retreat in Thailand is for you if…
During my stay at the health retreat, I had the opportunity to meet a diverse group of people. Some were looking to improve their physical health and lose weight. Others were dealing with emotional struggles such as divorce or work-related stress. There were also individuals who simply wanted to take a break from their busy lives.
How to book your stay at Absolute Sanctuary?
You can book your stay online, through their website, or on Booking.com.