Marrakech is one of the most popular destinations in the world. Every year it's visited by thousands of people. It's not really difficult to find accommodation in Marrakech, but it can be challenging when making a decision where to stay. In this post you will find some of the best places I found.
I booked my trip to Marrakech a few months in advance. At that time I used a great promotion on flights that were offered by Rynair and some discounts that Booking.com had at the time. Thanks to that I saved a lot of money and stayed in a really lovely place. I'm writing more about it below. I also searched for more riads, hostels, and hotels for every budget, so you could have the best time in Marrakech, too.
Going to Marrakech for the first time? Check out my post about things to know about before you visit.
If you can't find anything that suits you here, you can always go on Booking.com and have a look there. They run promotions every now and then and it's the biggest database of accommodation on the Internet.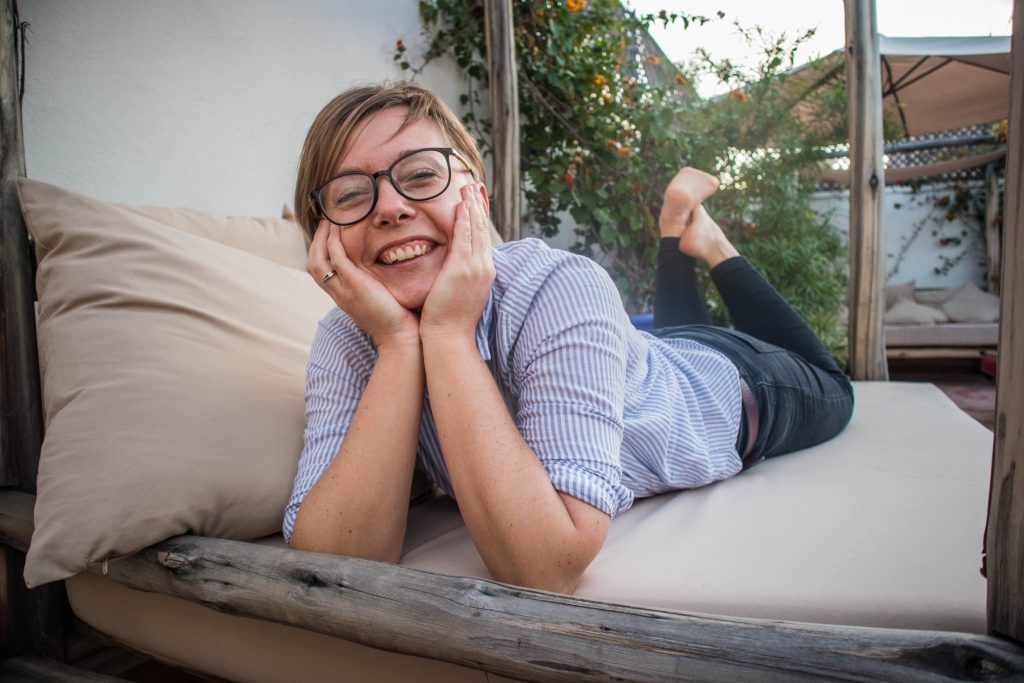 When to book your accommodation in Marrakech?
If you're going in the high season (Spring or Autumn), then it's best to do it way ahead of time. Prices then are higher and you might find a good deal if you leave yourself some time for booking a place.
Outside of the season, it's easier to find something nice at a good price. Riads, hotels, and hostels are not so crowded then, which guarantees more relaxing time.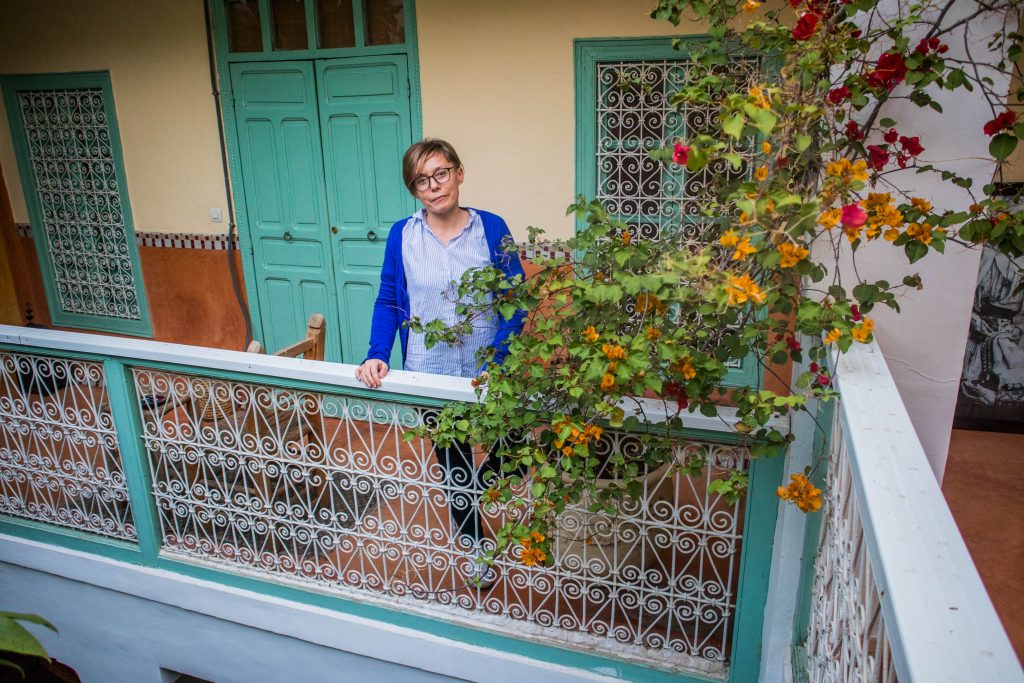 Which accommodation in Marrakech to choose?
If you want to experience something really special, go for a stay in a riad. Riad is a traditional Moroccan house with an unroofed courtyard in the middle, which is normally decorated with beautiful tiles and a small garden. Some riads even have a swimming pool.
These type of houses seem small from the outside, but are pretty big inside. Rooms are spread on 2-3 floors around the middle courtyard. They provide privacy, although you can hear everything as the walls are really thin and quite often there are big spaces between window frames and walls.
Your itinerary for Marrakech – Everything you need in one post.
Another advantage of staying in a riad is the terrace. All of them have it and offer to use it to their guest. It's an amazing thing to be able to rest on a terrace after a day of sightseeing and admire the views over the city.
Food in a riad is cooked on site and it's homey and delicious. Prices may vary, but be assured that your dish will be very fresh and tasty.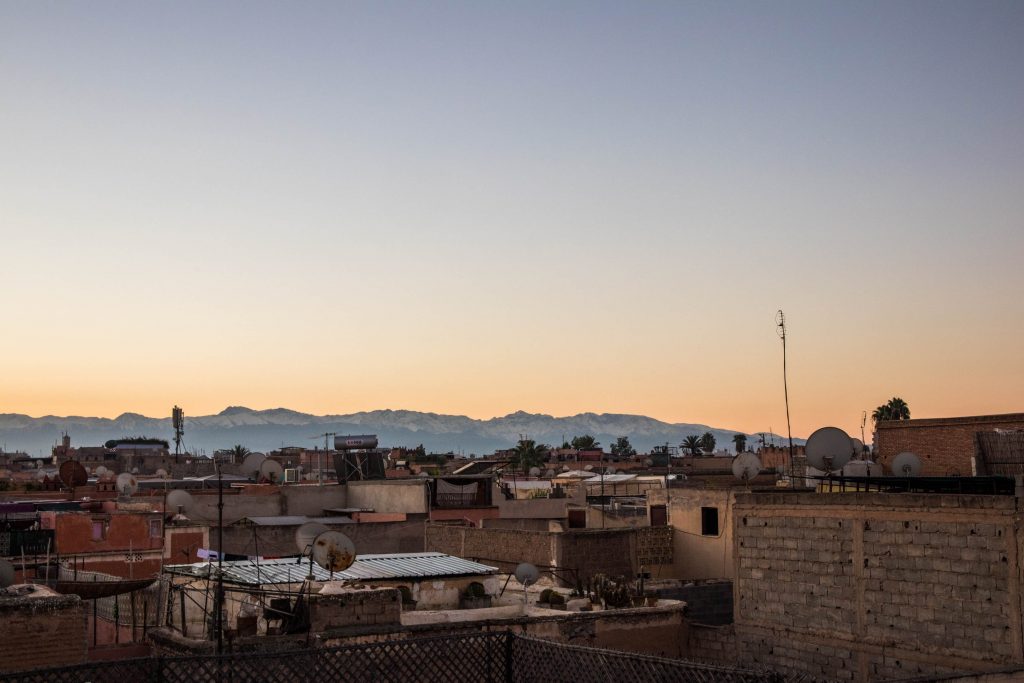 Where to stay in Marrakech?
Our of all the available options, I chose a couple of places for every budget. Remember that if you can't find anything here, then you will definitely find something on Booking.com.
Riad Dar Nael ($$) — My choice
When I first looked at it, I was that convinced that the stay will be good. On the pictures rooms looked quite dark and not so nice. I was finally convinced by flying reviews and the price. It's good that I was. I think my stay in Marrakech was so great mainly because I stayed at this riad.
Riad Dar Nael is a very pretty place with friendly staff, great food, comfortable beds and beautiful terraces (there are 2 of them!) that offer a view over the city and the mountains. I highly recommend this place for your stay in Marrakech.
Oasis Hostel ($)
The cheapest option, perfect for backpackers. The decor is really fun and colourful. The common area is set up especially so that you can make friends in your free time.
Kammy Hostel ($)
It's a simply, but comfy hostel. The staff is really friendly and always willing to help out. The hostel is in a very good location, only 5 minutes from the main square. Thanks to the common area, it's a great place to meet other travelers.
Hotel Medina ($$)
A beautifully decorated riad with a comfortable rooms and friendly staff. Most guests praise the location, which is just in the centre of the city, very close to all of the attractions.
Hotel Al-Kabir ($$$)
Only 5 minutes walk from the Medina, this hotel features a terrace, a swimming pool, and lounge chairs. Breakfast is included and you can take it in the common area, or in the comfort of your own room.
Hotel Riad Hannah ($$$)
Blending contemporary and Moroccan-style, the rooms at Hotel Riad Hannah are air-conditioned and offer an LCD TV with cable and satellite channels. Each has a private bathroom with amenities and a bath or shower. Just bear in mind that you have to pay to use the terrace.
I hope you have managed to find something suitable for your holiday and you will have an amazing time in Marrakech! Remember to come back to my blog and let me know how it was when you come back!