Rainy season in Vietnam is at full swing. Heavy rains happen every day here and quite often evenings are wet and heavy clouds cover the sky. In Ho Chi Minh City you will find plenty of bars and restaurants to spend your time in, but if you're looking for an alternative to drinking beer and eating Pho, then going to see AO Show might be the perfect choice.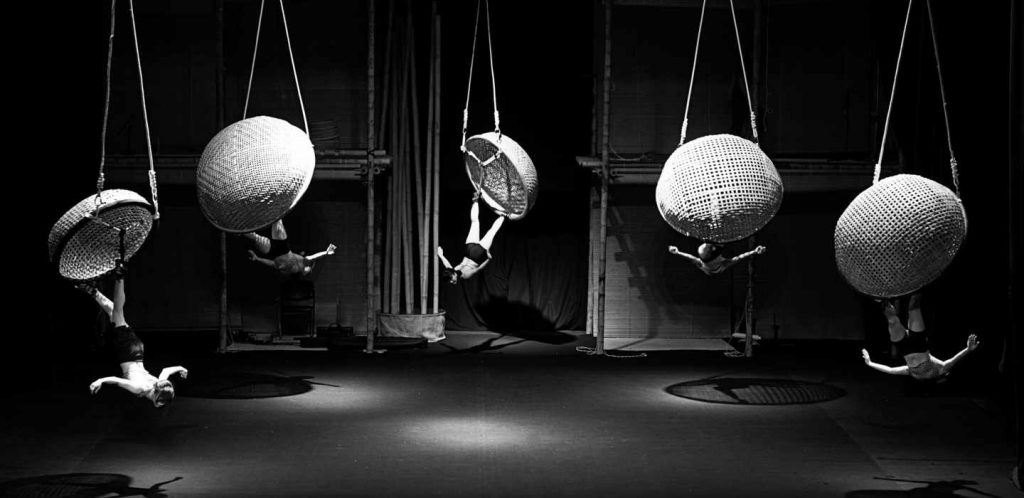 AO Show (pronounced as Ahhh Ohhh Show) has been performed since 2013. It is a combination of circus art, contemporary dance, traditional Vietnamese music and scenic lighting. During 60 minutes dancers, actors and musicians illustrate transition of Vietnam from rural life to urbanisation, using only the power of movement and facial expression.
The show takes place 6 times a week at the Royal Opera House in Ho Chi Minh City. The site is normally closed for visitors and seeing the AO Show gives you an exclusive opportunity to go on a guided tour of the building before the performance.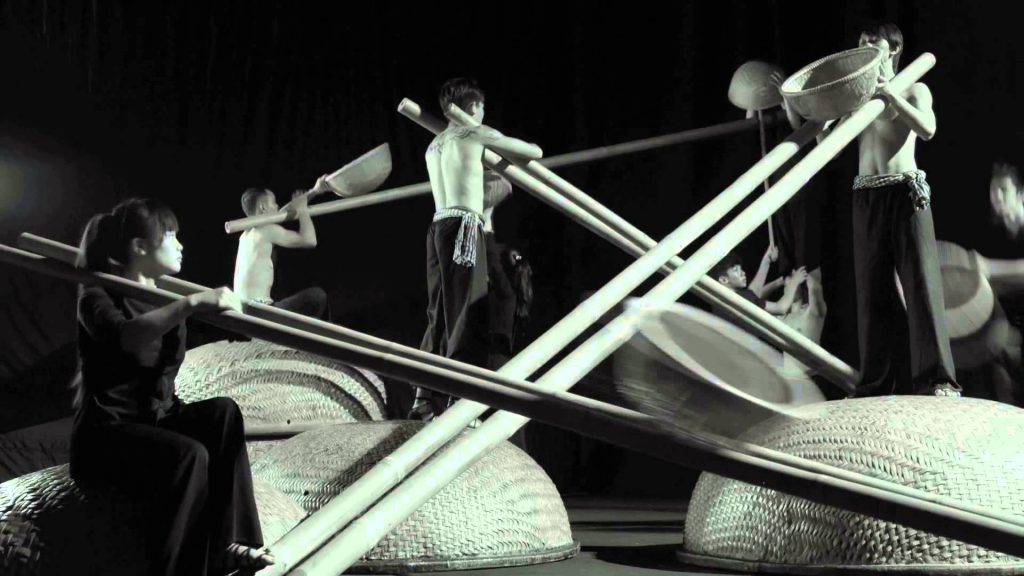 Don't expect anything as flashy as Cirque de Soleil. AO Show is all about simplicity. The stage is dimly lit, actors and dancers wear basic clothing and perform using ropes and a couple of bamboo sticks. What makes it so special, however, is the amazing ability of acrobats, perfectly choreographed dances and beautiful traditional music. Have a look at the video, produced for promotional purposes by the Lune Production.
At the end of the show you will have an opportunity to take photos with the dancers and musicians, and hang out in the beautifully lit entrance to the Royal Opera House.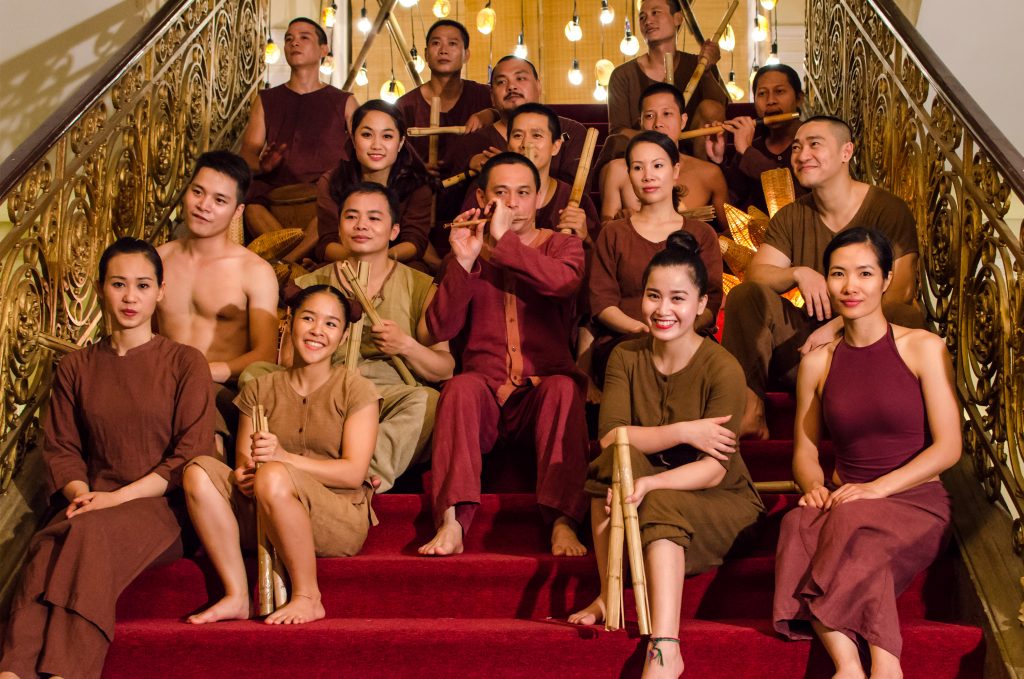 AO Show is a perfect way to spend a rainy evening in Ho Chi Minh City. It is a great way to get to know the music and culture of Vietnam a little bit better and see the historic Royal Opera House from the outside as well as from the inside.
Address: 07 Cong Truong Lam Son, District 1, Ho Chi Minh City
Website: http://www.luneproduction.com/
Tickets: Prices range from 530,000 VND to 1,000,000 VND. You can book them online, or at the main entrance at least a couple of hours before the show.