The first thing you notice when you come to Da Nang is a huge Ferris wheel. During the day it looks rather sad with large, concrete building surrounding it from all sides. During the night it changes and is beautifully illuminated by neon lights, adding even more colour to the skyline of this fascinating city. The Sun Wheel, as it is called, marks the entrance to the Asia Park – a large amusement park in Da Nang.
Asia Park has been opened recently and it is very modern, filled with entertainment, and suitable for adults and kids alike. It opens its doors every day from 4 pm and closes at 11, so even the youngest ones can enjoy it.
Sun Wheel is the central point of the park. It is 115 meters high, which makes it one of the highest Ferris wheels in the world.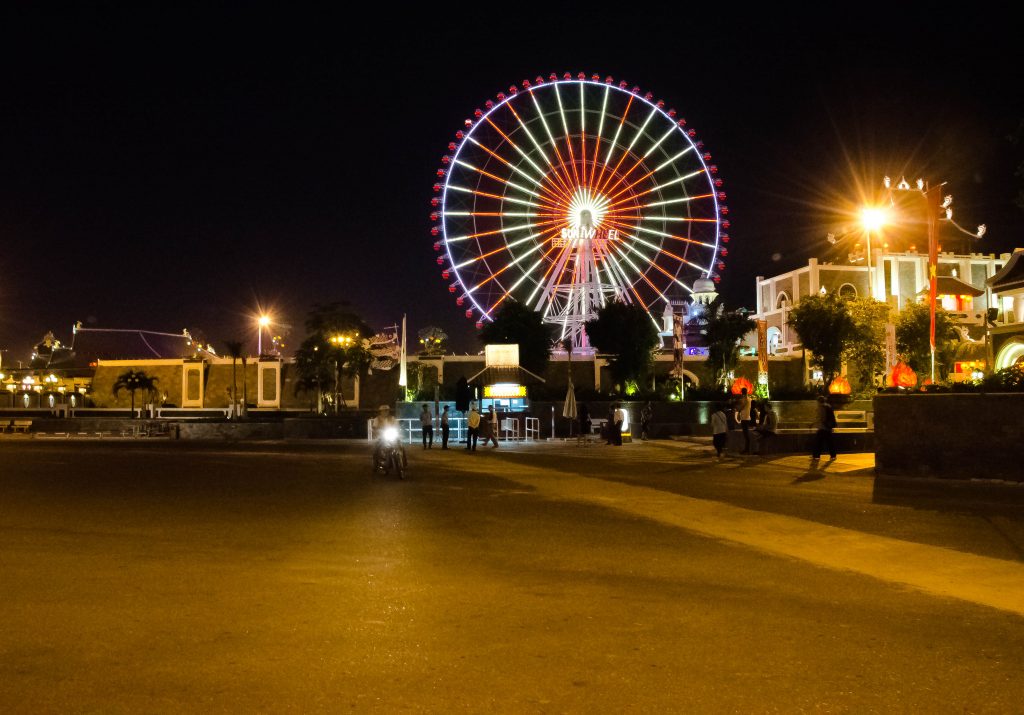 Both Chris and I really wanted to ride the Sun Wheel at night. Da Nang is nicely lit and its bridges and modern buildings that lined the Han River look amazing from the ground, so we were convinced that everything will look even better from a higher point. We weren't disappointed.
The wheel doesn't stop to pick up passengers, but it turns slowly enough for people to walk into the small carriages. Each of them can carry around 4 people and is very secure to sit in. We are both afraid of heights and were a little afraid when we reached the top, but the views were so great that we forgot about our fear really quickly.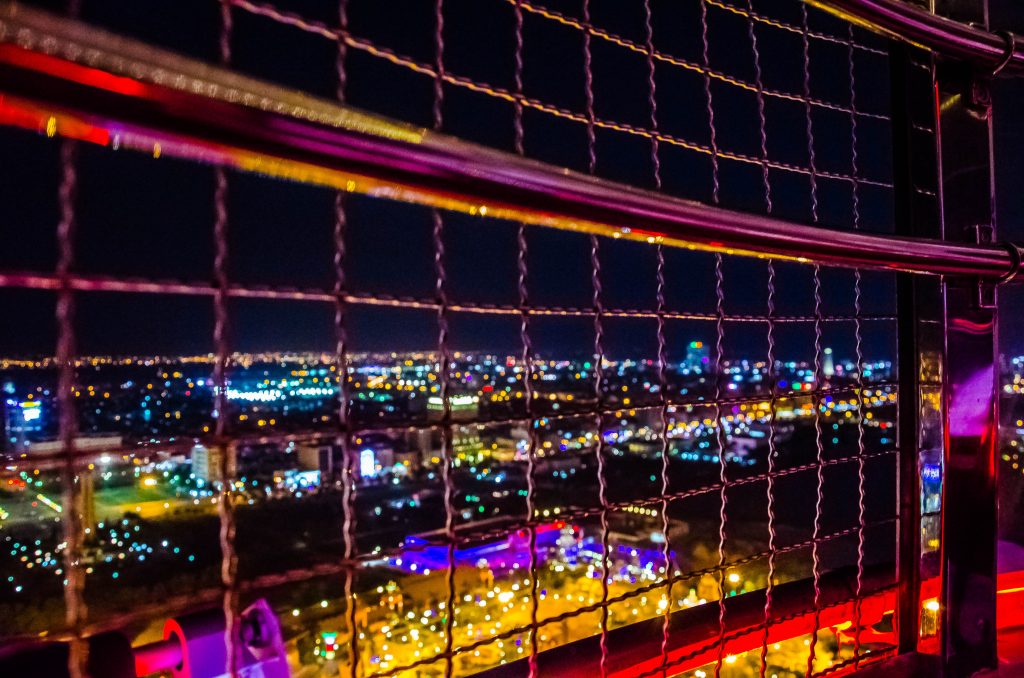 Sun Wheel is the central point of Asia Park and for 150,000 VND you can also enjoy other rides. There is a love lock, two small rollercoasters (they are small, but also really fun to ride), a boat that sways to both sides and makes your stomach turn, a few rides for kids and a replica of the Angkor Wat. You can wander around the area, take a walk along its gardens and snap some photos of the buildings, representing ASEAN countries. There are also plenty of shops and small restaurants, where you can have drinks and food.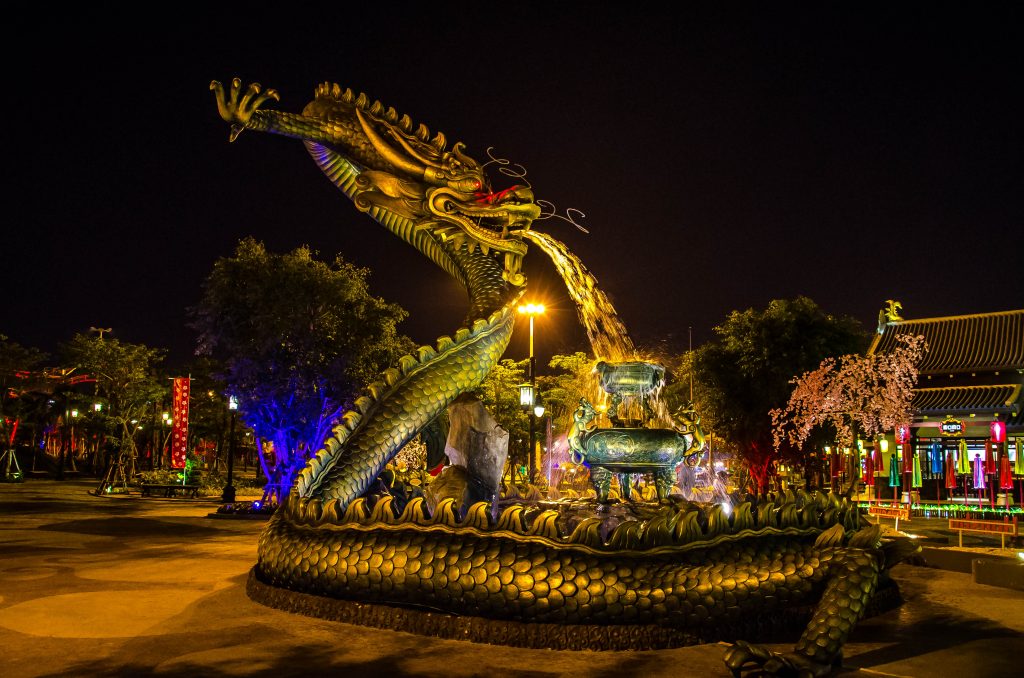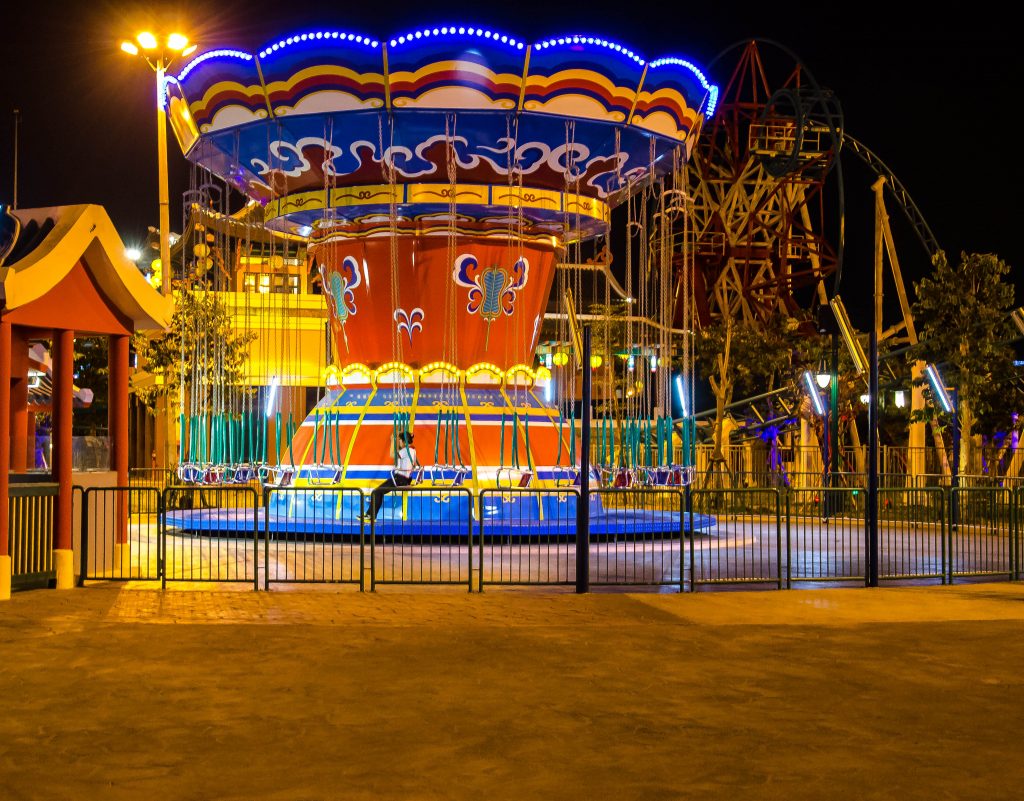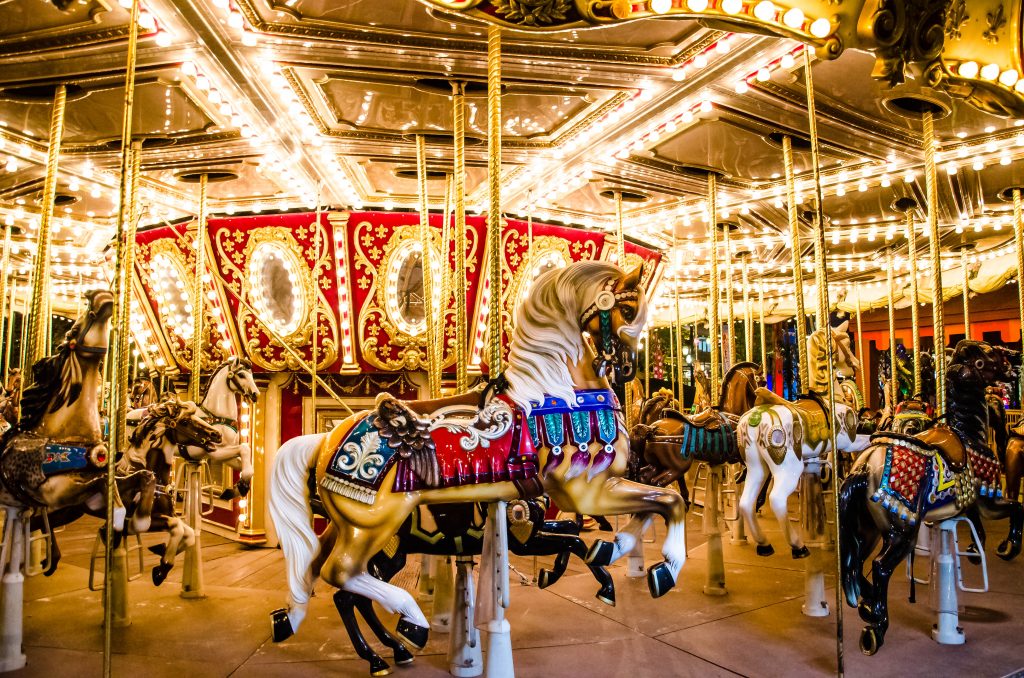 My favourite part was the ride on the Monorail – a small train, which looks like one of the fast ones you can see in Japan. It takes you around the park and through a route, overlooking the city and the river. It has some spectacular views of the Sun Wheel, the park and the surrounding buildings.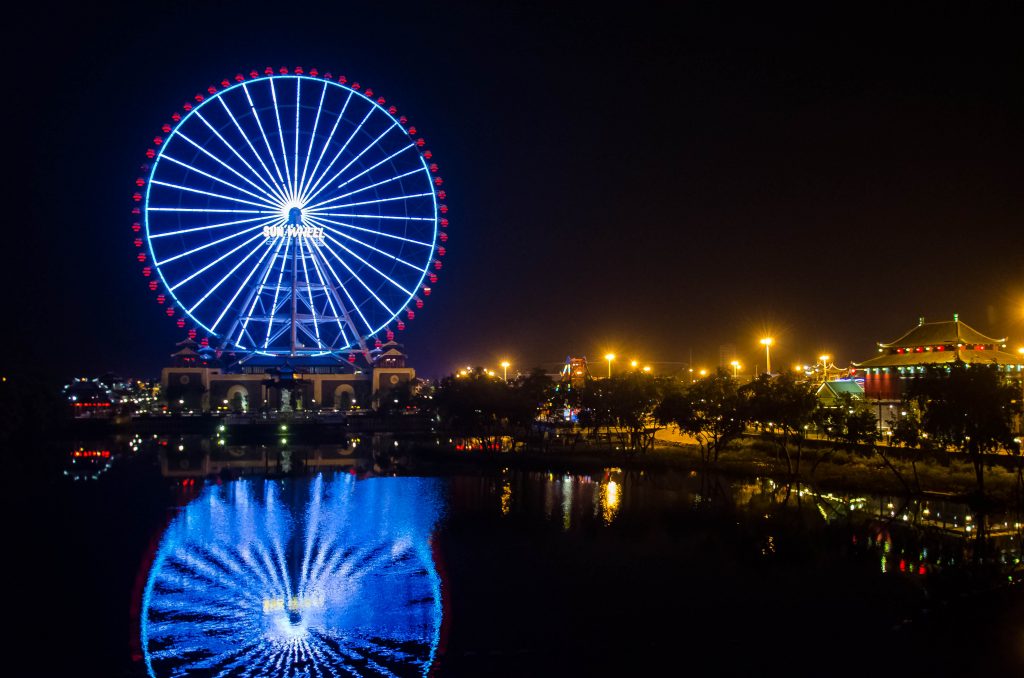 Asia Park is still being built and it will have some more thrilling rides soon. At the moment its super clean and modern design doesn't attract that many visitors. We got there at around 7 and stayed for 2-3 hours and we were completely alone at times. We saw a couple of other visitors, but quite often it was like walking through a creepy amusement park from a horror movie.
Is it worth going? Yes, if only for the 15-minute ride on the Sun Wheel. Make sure you make the most of your ticket and try out all of the rides. If you don't like crowds then Asia Park will be a perfect place for some evening activities.
Check out our video from the visit to Asia Park!