If there's one thing in the world everyone can mutually agree on it's this: Thai food is delicious! And while every tourist who visits Thailand to devour pizza, steak and other western dishes should be ashamed of themselves – as an expat it's good to know where to go when that craving for western food kicks in.
Let's face it: The last thing you want is to order a pizza only to find out it's got mayonnaise instead of cheese on it. So don't take any risks and follow my advice for the best western food restaurants in Chiang Mai instead.
Mel's Saleng Hot Dogs
I have been looking for delicious hot dogs in Chiang Mai for a long, long time until one day I stumbled upon Mel's Saleng Hot Dogs. Mel, the owner, has lived and worked in the US and when he came back to Thailand, he brought his favourite dish with him. He originally started Mel's Saleng Hot Dogs in Bangkok but has since moved up north to Chiang Mai.
Mel definitely makes the best hot dogs in Chiang Mai, if not the best in all of Thailand. Everything from the buns, to the grilled onions and of course the big, delicious sausages works well together. Add some pickles, ketchup and mustard on top and you got yourself a winner.
Another great item on the menu is currywurst.
Mel's Saleng Hot Dogs is located about 15-20 minutes outside of Chiang Mai. It's a great finale on your way back to town after a long motorbike trip on the Samoeng loop.
Directions: Map 
Street Pizza
A good pizza is hard to find in Chiang Mai. The dough is sometimes too greasy, there is no enough cheese and sauce tastes like ketchup. I had tried quite a few places before I came across Street Pizza. Straight away I was in love with their amazing thin crust pizzas. They also offer a good variety of wine, which is exactly what I like and which is hard to find in Thailand.
Street Pizza is not only about the food and drinks. It's also about the place. It's situated in one of the old, colonial buildings with wooden floors and high ceilings. In the evening you can listen to some live bands, which play quietly enough for you to have a conversation. It's an ideal place for a date, or a meeting with friends.
Directions: Map
Beast Burger
It was a food truck first – just a van with some tables. After a while, their burgers became so popular that they opened a restaurant and now serve their food from a hipster looking bar in Nimman. What's their secret? Only fresh ingredient, portions that will fulfil demanding customers and a great, lively atmosphere of their restaurant.
I especially recommend Creamy Blue Cheese Burger with some nice blue cheese sauce, or The Beast – their classic burger with beef, bacon and cheddar. If you're a vegetarian you won't be disappointed either. Mister Vegan will blow you away.
Directions: Map
Pasta Corner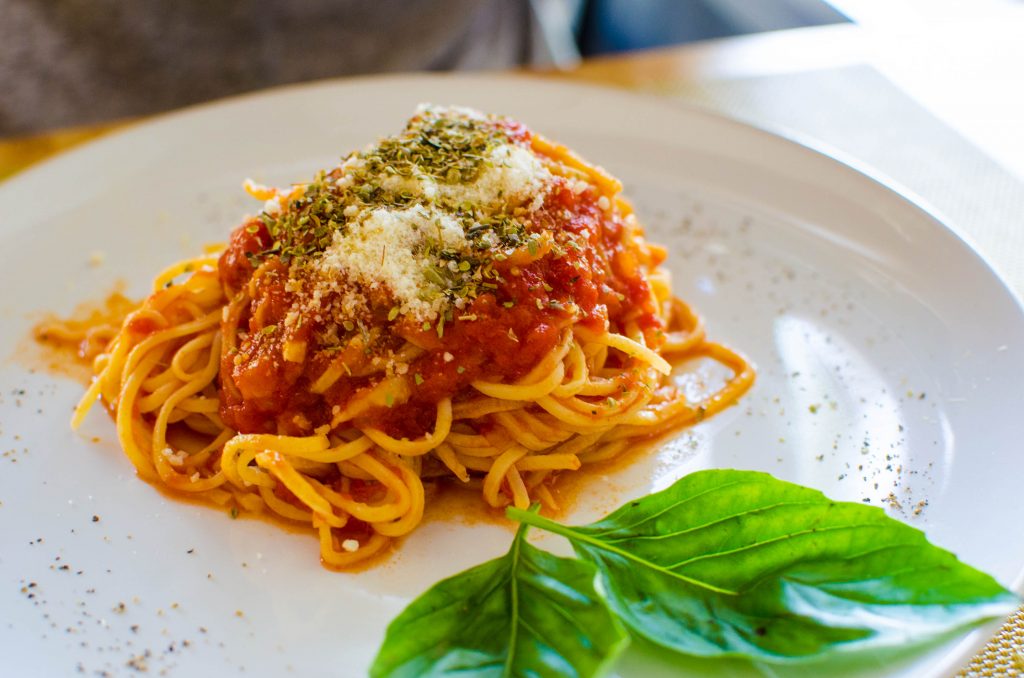 I almost fell off my bike when I saw a sign with ravioli on it while driving down Nimmanahaeminda Rd. The same evening we went to try out Pasta Corner in Chiang Mai and let me tell you, it was heaven!
The interior of the restaurant is not that great, I must admit. It is pretty basic and the acoustics make it hard to have a conversation. However, the food here is delicious. The chef is Italian and he makes everything from scratch. You can be sure that you're getting the value for your money.
Directions: Map
The Brotherhood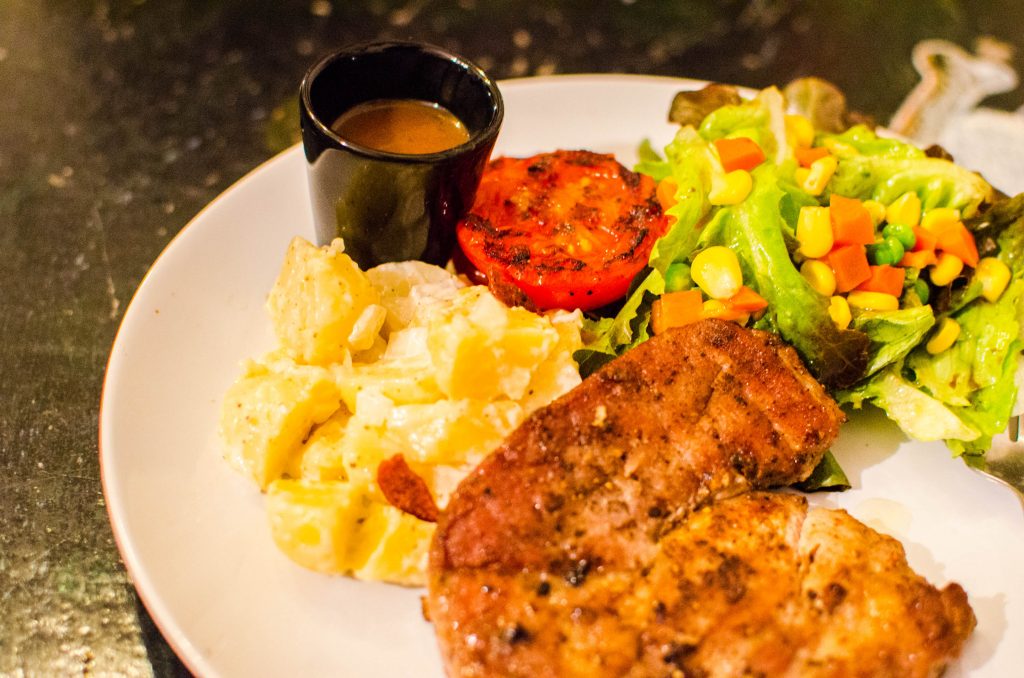 Western food in Thailand is not cheap, especially in comparison to local dishes. In general you can say that if a western dish is cheap, it's probably also not very good. Not so at The Brotherhood in Chiang Mai. Most of the dishes are less than 100 Baht. The portions are big enough and very delicious. When you're here, you must try tomato salsa salad and one of the pasta dishes and don't forget about ordering a big Leo, which goes well with the food.
The Brotherhood is also a great place to hangout with friends. It is a favourite meeting spot for many expats in Chiang Mai. So, if you're looking for new friends, pop in one evening. Maybe you will find someone here?
Directions: Map