Ho Chi Minh City isn't a great place for sightseeing. It's better suited for wandering around and observing local life, but if you really want to see some landmarks then you cannot miss the Central Post Office and Notre Dame Cathedral.
Central Post Office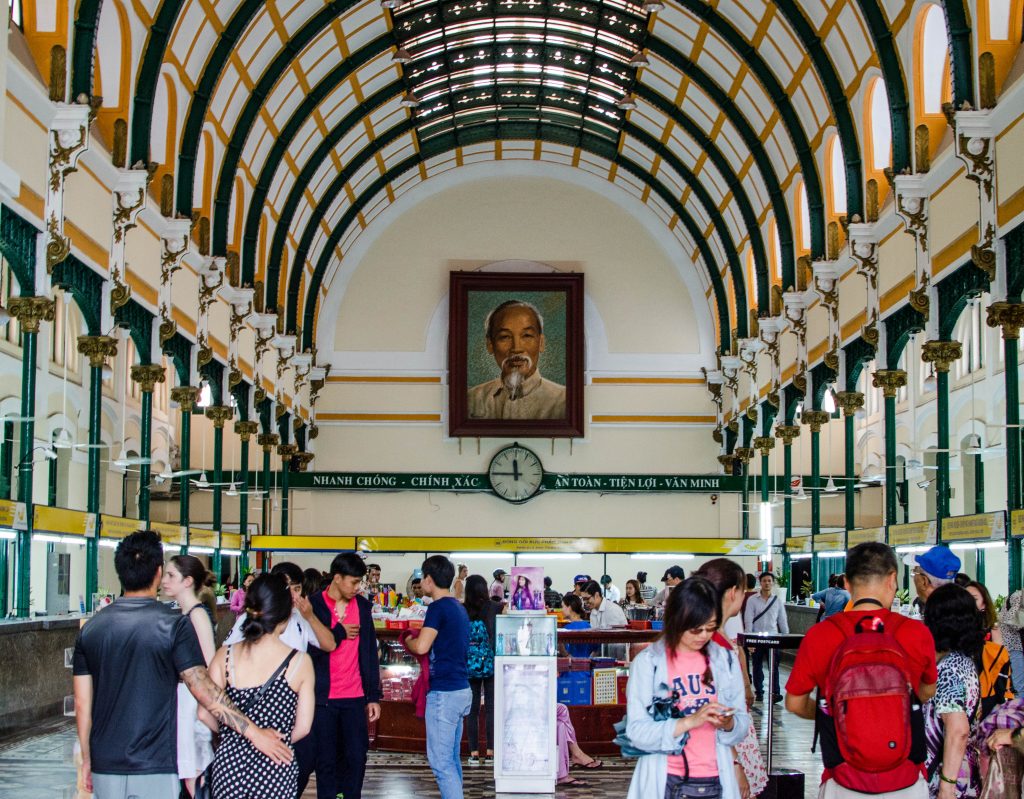 This classic, strikingly beautiful building was designed by Gustave Eiffel in the 19th century. Today visitors can post cards, letters and parcels from here, but also take photos of the beautiful marble floors and antic phone boxes (which now serve as cubicles for ATMs).
The walls of the buildings are decorated with historic maps of Vietnam and South East Asia. One of them shows telephone lines between Cambodia and Saigon. The main wall features a huge portrait of Ho Chi Minh, which reminds everyone that even though the architecture is very French, they are still in Vietnam.
Address: 2 Công xã Paris, Bến Nghé, tp. Hồ Chí Minh, Hồ Chí Minh, Vietnam
Open: every day from 7am to 7pm
Notre – Dame Cathedral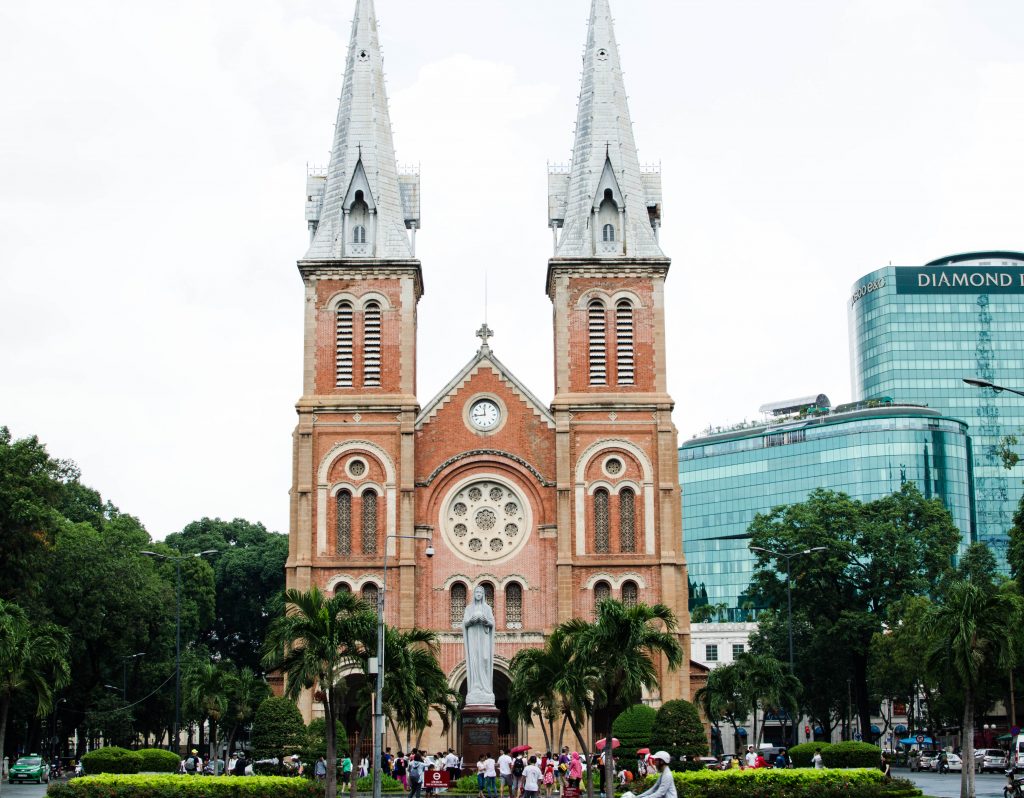 This neo – Romanesque building is situated across from the Central Post Office. It was also built in the 19th century and called after the Virgin Mary.
The cathedral looks very distinguished with its 40 meter spike towers and a statue of Saint Mary outside of its main gates.
If you would like to see the inside of the church, come here early. English speaking staff can take you on a tour from 9 am to 11 am.
Address: Bến Nghé, tp. Hồ Chí Minh, Ho Chi Minh, Vietnam
Open: every day from 7am to 11am and from 3pm to 5:30pm