The east of Thailand is amazing. If you're looking for something authentic without hordes of tourists, where you can eat delicious food and meet wonderful people, then this region is for you. Visit the east of the Land of Smiles if you don't fancy spending all of your time under a coconut tree and don't like loud parties.
I have recently had a pleasure to attend a familiarization trip to Chanthaburi, Rayong, and Trat, which was organized by TAT – Tourism Authority of Thailand. I was introduced to yet another region in the country, which I didn't know yet. The places and experiences were truly incredible and I am sure I wouldn't have had found these places by myself. The trip lasted only 5 days and left me wanting more. The below itinerary to Rayong, Trat, and Chanthaburi is for those, who would also like to see and experience something remarkable.
Day 1 – Rayong
Rayong is mostly famous for Koh Samet – a well-known island. However, not many foreigners know that the best seafood in Thailand comes from here. Fishing communities are quite small, but they provide most of the country with fresh fish, prawns, crabs and other delicacies.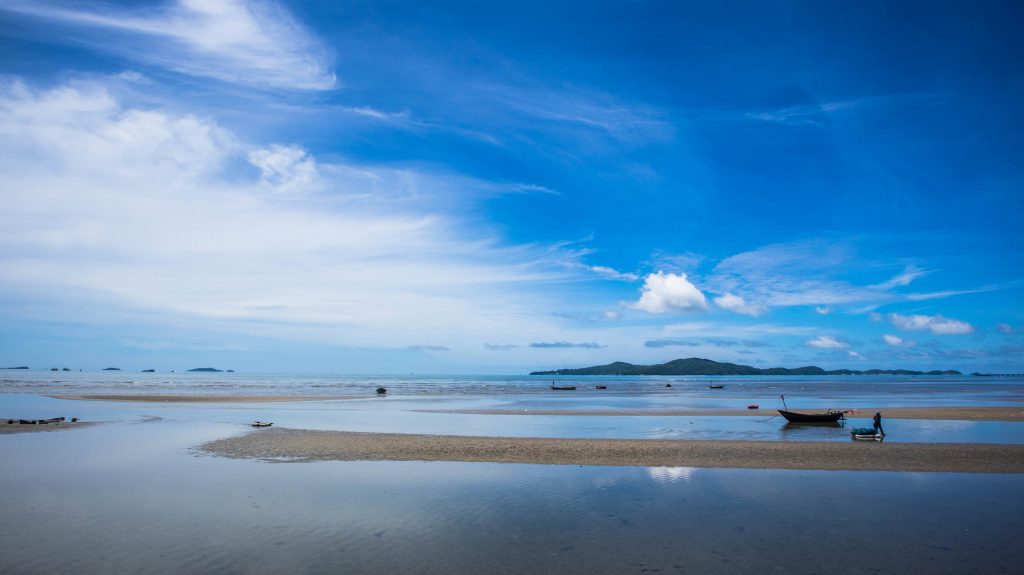 Recommended activities in Rayong
Rayong is mostly famous for its seafood and fruits. If you're looking for fresh prawns, crabs, and fish, you cannot miss this province. For the freshest seafood head to Ban Phe – a small village on the coast. I recommend dining in J-Taipupen restaurant (ร้านเจ๊ต่ายปูเป็น), which is a Thai-style restaurant offering not only the freshest produce but also a lovely view over the bay.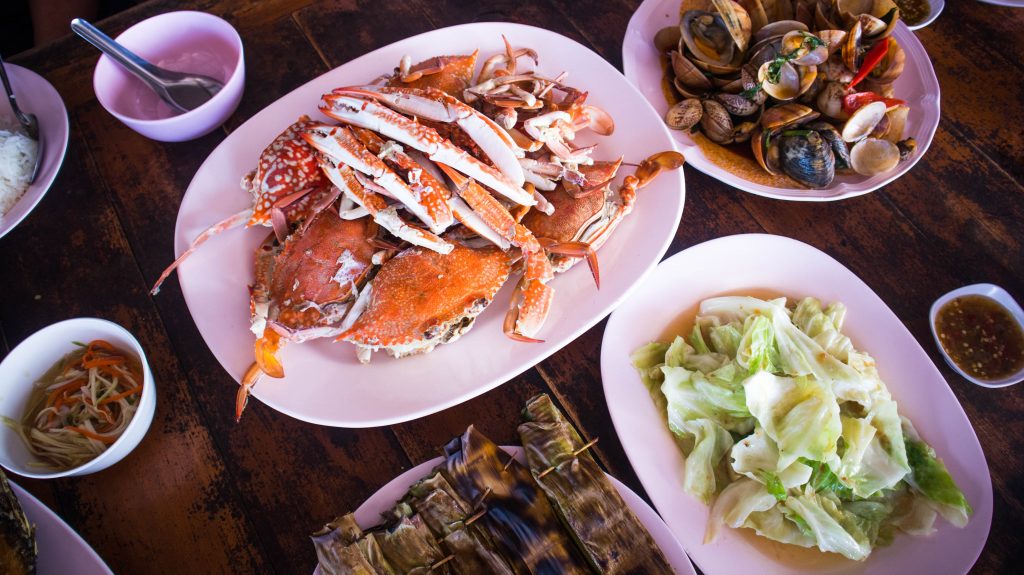 Vegans, vegetarians, and fruit lovers will be more than happy in the Suppathra Land orchards, where you can see how exotic fruits are grown and harvested and then enjoy a fruit buffet. Don't forget to try durian – the smell might be strong, but the taste is really not that bad. Cost: 450 Baht including the buffet.
How to get to Rayong?
From Bangkok Morchit Station, you can take a minivan to Rayong. It takes around 3 hours to get there and costs about 220 Baht. Once there you can rent a motorbike, a car, or inquire at your hotel for a private driver.
Accommodation in Rayong
Golden City Rayong Hotel – if you fancy something a bit nicer. It's only 50 meters from the center. All rooms are air-conditioned. There is also a fitness center and a swimming pool.
Life Station – very reasonable price with an interesting decor and a cafe in the same building. There's free wi-fi and air conditioning in every room.
Day 2 – Chanthaburi
Chanthaburi is a town and a capital of the eastern province of the same name. Once it was Thailand's hub for excavating precious stones. Nowadays 8% of all of them come here from all over the world to be polished and turned into shiny objects. It's not possible to visit Chanthaburi and not see some opals, sapphires, or even diamonds. However, Chanthaburi has lots of other things on offer.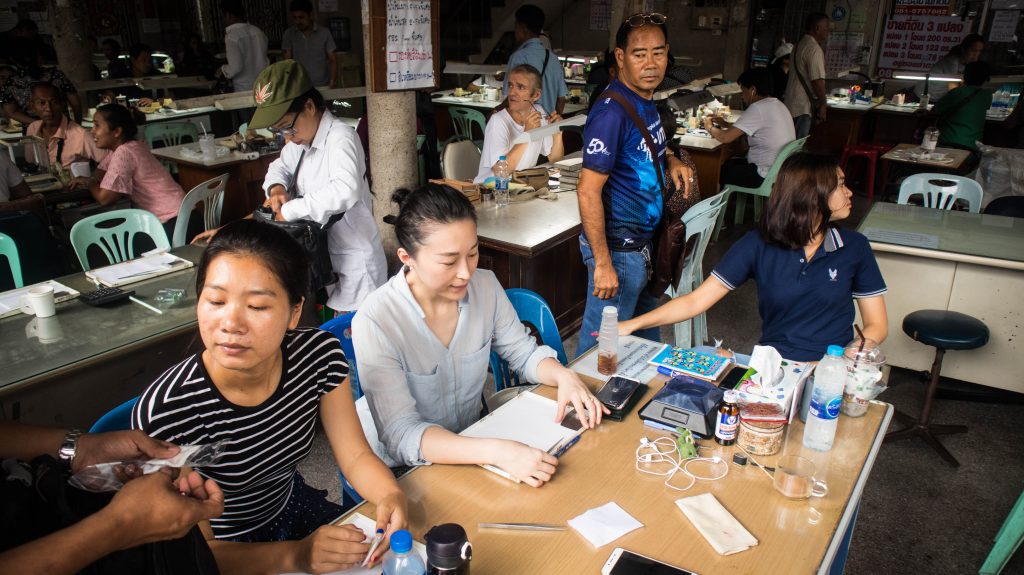 Recommended activities in Chanthaburi
Start your day with a visit to Sea Farming Demonstration Unit in Kung Krabaen Bay (กระชังปลาของศูนย์พัฒนาอ่าวคุ้งกระเบน). There is no entrance fee and you can feed sharks, watch turtles swimming and find out more about marine life and what's being done to preserve it.
From there drive through Noen Nangphaya Viewpoint. The road leading there is worth a stop or two and the viewpoint offers sweeping views over the surrounding waters and hills.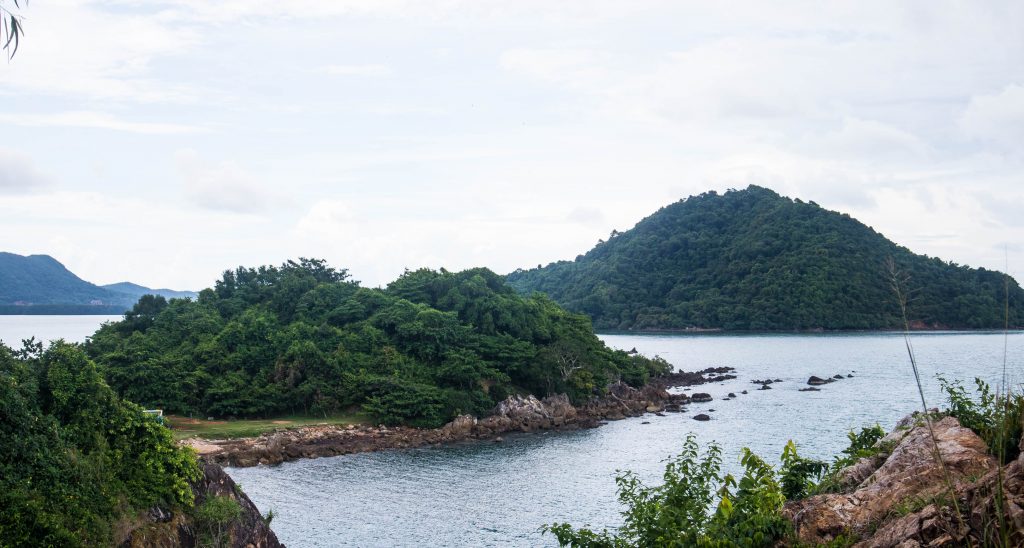 Chanthaburi is also famous for its food. One of the most beautiful meals are prepared in Ban Namprik Khao Suay (บ้านน้ำพริกข้าวสวย), where you can enjoy all sorts of local dishes with a flower twist.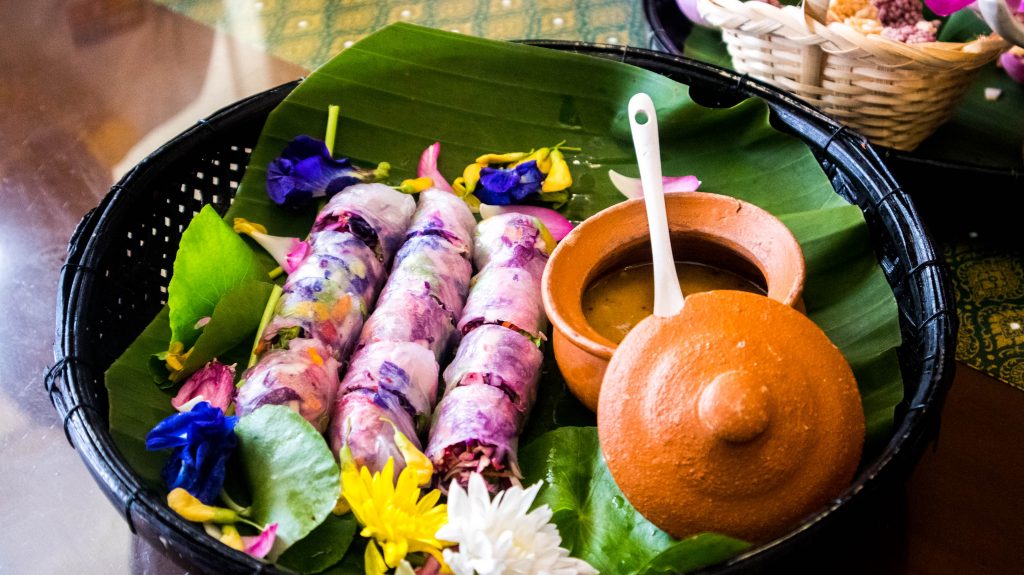 Next on the list is the gems market in Chanthaburi. I must say that this place made a great impression on me. It felt real and authentic and was great for street photography. People from Africa, Europe, and Asia come here to trade. They buy and sell precious stones and you can watch them doing so. Just be careful, quite a lot of them don't want to be filmed or photographed.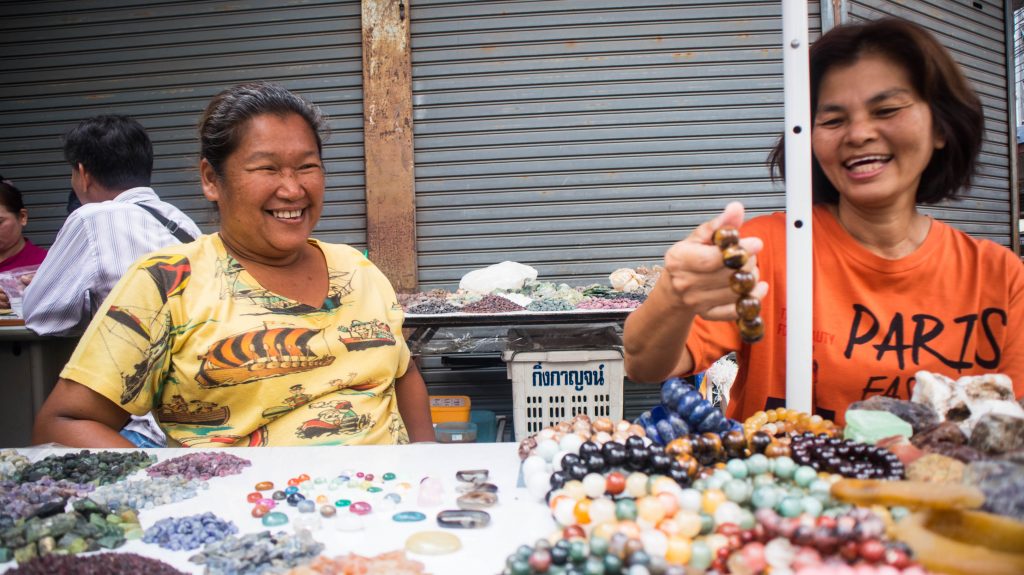 Just around the corner, you will find a Catholic cathedral. The local Catholic community was started by Vietnamese immigrants in the 18th century. The church is pretty inside and outside. It's, of course, nothing compared to some of the churches we have in Europe, but it's worth the visit nevertheless. Please remember to dress modestly, cover your arms and legs.
Spend some time walking around the town. There are plenty of things to discover. The buildings are stunning and the people really friendly. Try out some of the local specialties, like pastries and sweet snacks, which are sold all over the town.
How to get to Chanthaburi
From Rayong, you can take a bus. They depart at 4:00, 8:30, 11:30, 13:00, 14:30 and 18:00 and take 4 hours. You can also take a private taxi, which costs around 4,000 Baht.
If you're traveling from Bangkok you can take a minivan from Ekkamai to Chanthaburi Bus Station. It takes 4 hours and costs around 300 Baht.
Accommodation in Chanthaburi
Sand Dunes Chaolao Beach Resort in Tha Mai district of Chanthaburi – it is not actually in the town, but if you want to combine your sightseeing with some relaxation and stay somewhere nice, I highly recommend this resort. It's quiet and perfect for couples and families.
D Varee – a great spot if you want to be a bit further away from the noise of the town. You can book a private driver to take you around the town, or rent a bicycle, or a motorbike. Rooms are very spacious and the hotel has a very nice swimming pool with a view over the river.
Bussarakam Place – the cheapest option in town with a good location. Rooms have air conditioning and free wifi.
Day 3 – Chanthaburi and Trat
Oysters are very popular in Chanthaburi and while here you will have a chance to try some of them out. Book a tour to an oyster farm. I went to Auntie Louise and Uncle Tom, who have been farming oysters for 30 years now. Usually, it takes a year to grow them enough so they are ready to eat, but from time to time he harvests them after 3-5 years. They are bigger than and more expensive as well. I tried 2-year oysters, which were a little bit too big for my taste.
Chanthaburi also has a very nice gems museum, where you can find out more about polishing and preparing precious stones. At the end of your sightseeing, you can buy jewelry in the shop located in the museum.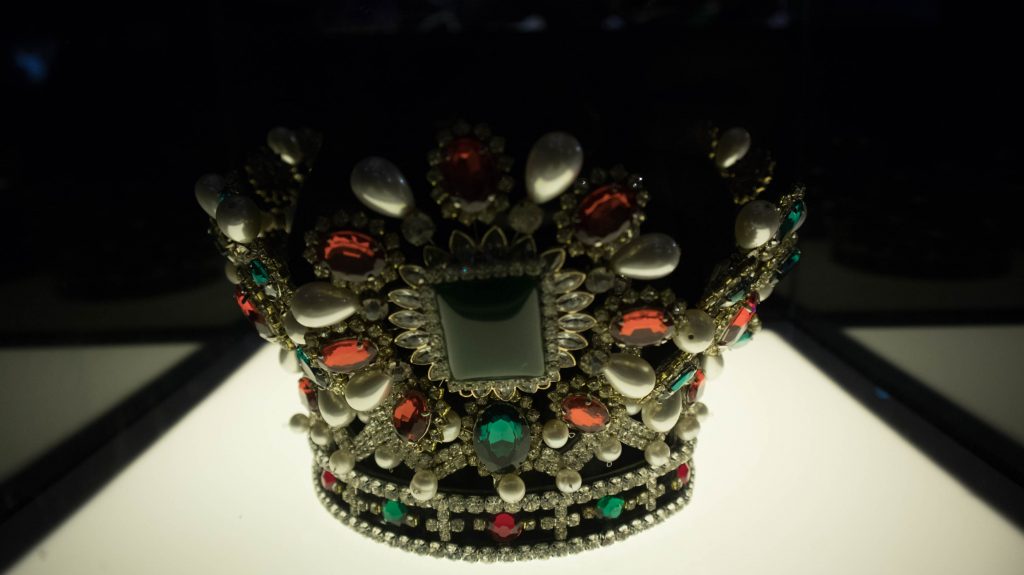 In Chanthaburi, I ate lunch at Tamjun Hotel, which serves amazing local food. If you're ever there, notice how the food is served. Pintoh – small metal bowls are used to transport food. You can stack them up and close on top. This is how Thais transport their lunches.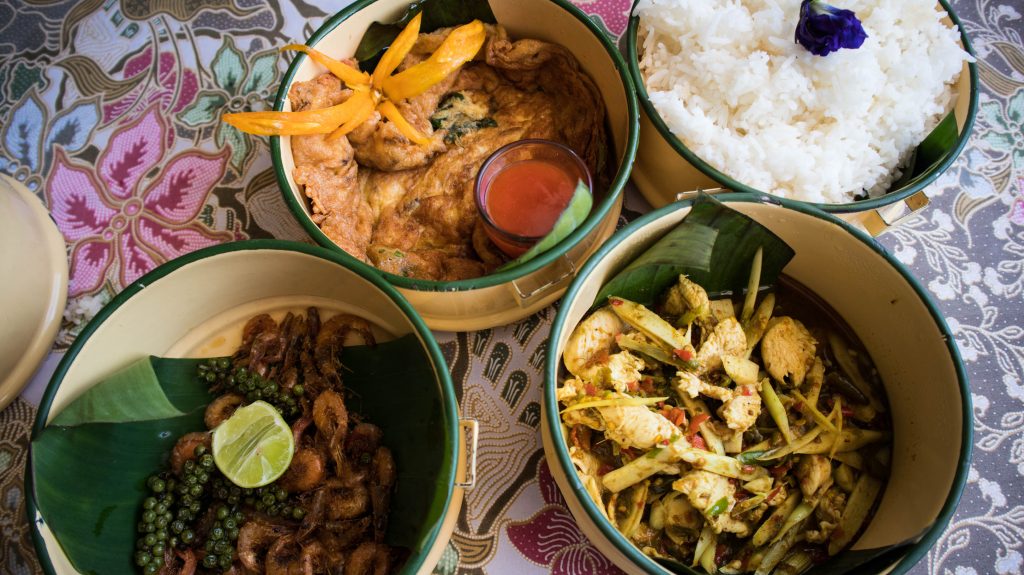 From Chanthaburi, it's a short ride to Trat. First, stop at Ban Tha Ranae mangrove forest. For 250 Baht per person, you can rent a boat to take you through the forest, play bowling in the middle of it and then sample some local food made out of mangrove trees. The village also offers homestays for another 250 Baht per person per night.
Hungry? The best food in the area can be found at Tiw Tara Restaurant. It's a bit of a drive as you need to go through some fields and then change to a golf cart to take you to the very end of the road, but it's worth it! Seafood is the best here and the freshest with soft shell crabs and fish on the menu.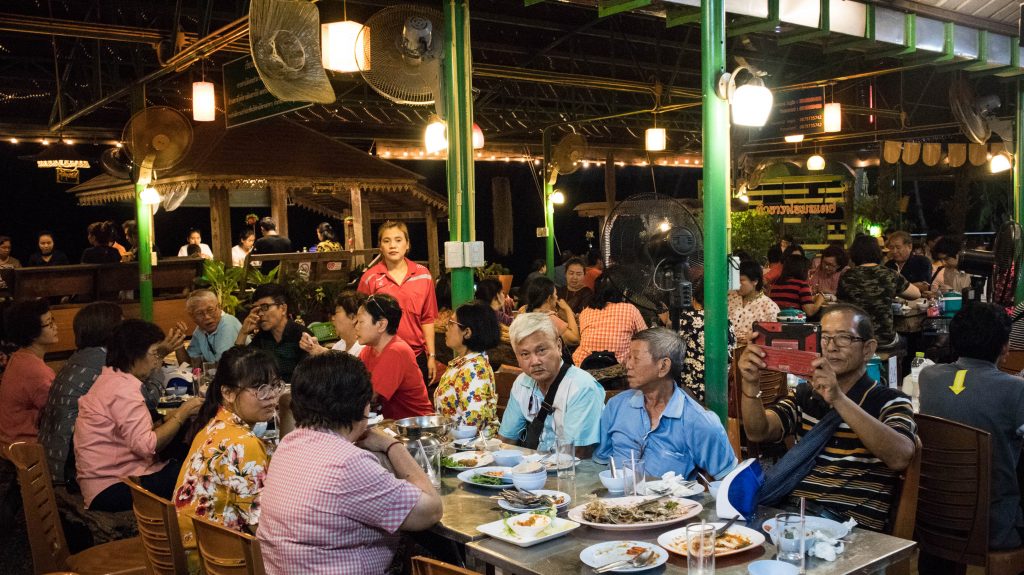 Day 4 – Trat
This is where you will find the most famous island in the area – Koh Chang. Trat is actually more than just this one island. Experiences in Trat vary from ecotourism to food sampling. History buffs will also find something for themselves. It's really worth exploring the area before heading to Koh Chang.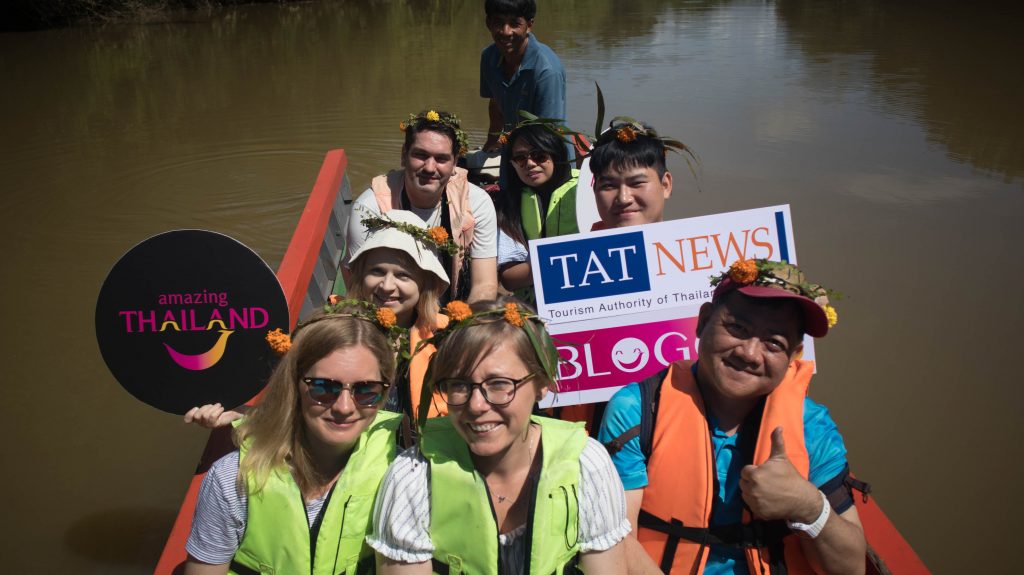 Recommended activities in Trat
My favorite activity in this province was a visit to Huai Raeng Ecotourism Group. The cruise on the canal was just stunning and there was no one on the river except us. On the way, we learned how to cut nipa palm branches and what the locals use them for.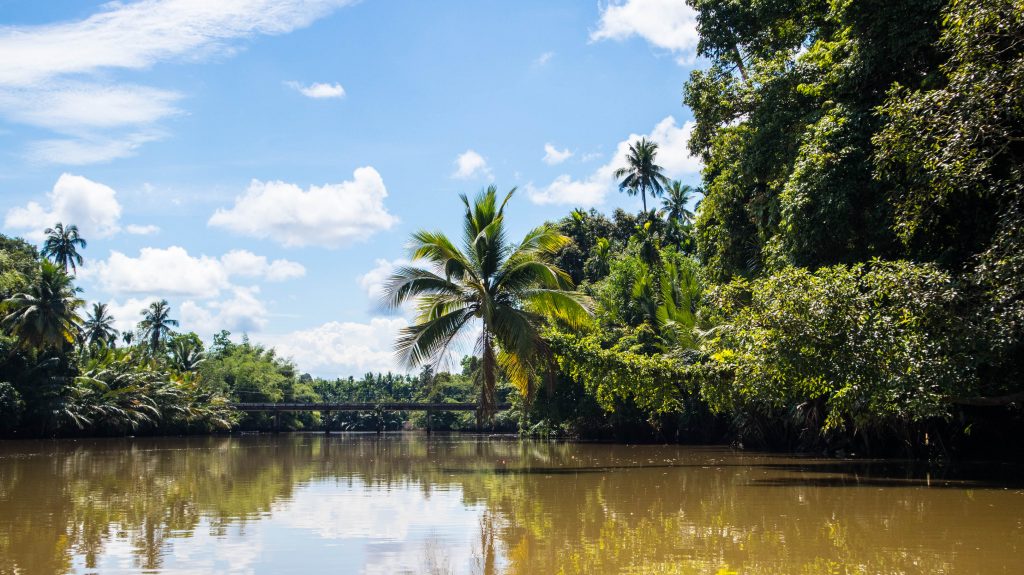 After the cruise, I was invited to try to make desserts made out of nipa palm and coconut. I wasn't very good at it as they require some art skills, but I did my best.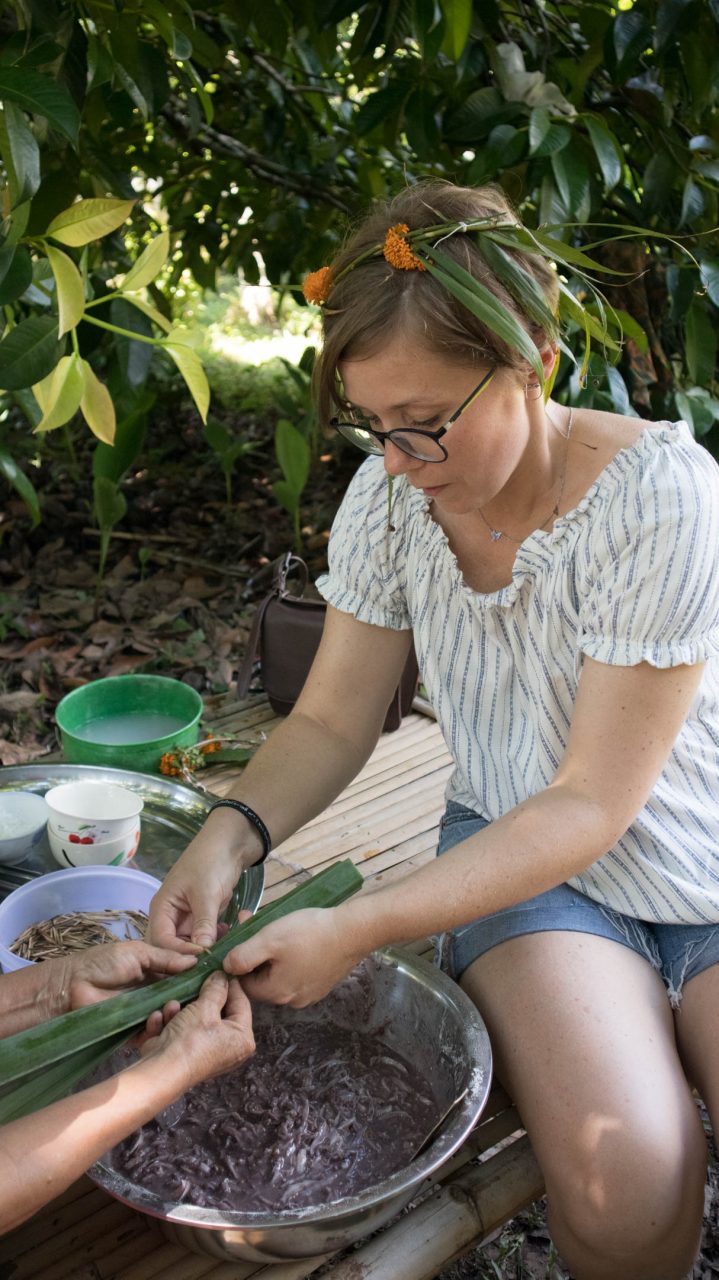 The visit finished with making mangosteen soap. This was my favorite thing to do as I love cosmetics. Lola and Lulu, who were the soap makers were very patient and helped me to make my own soap.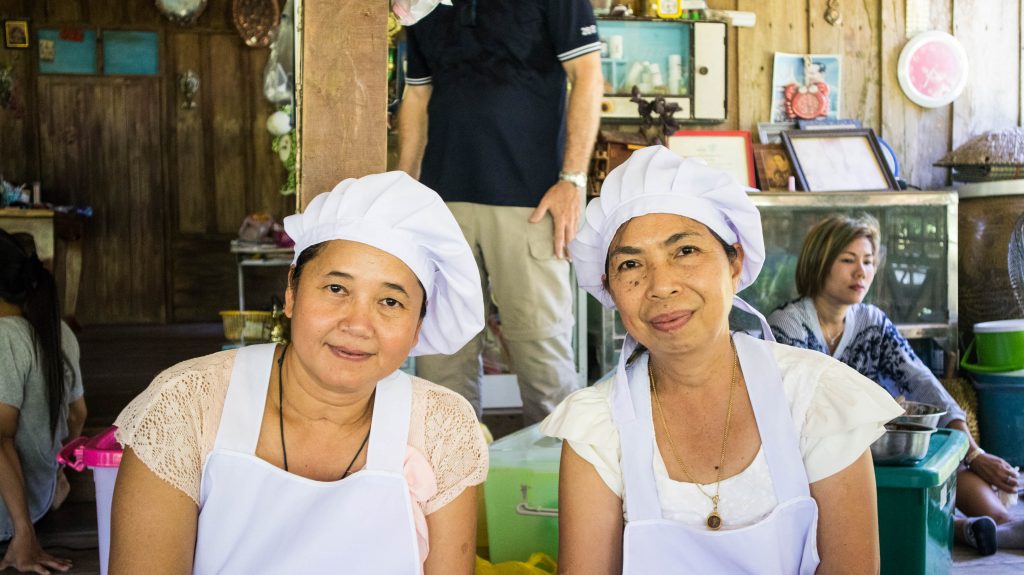 The biggest surprise was lunch at Ton Plat Tin restaurant (ร้านอาหาร ฅนพลัดถิ่น) in Nong Khan Song. The food was great, but it was the hawks flying around that were the most amazing. For some reason, these birds nest here and then come out to hunt when the owners feed the fish in the pond. One of the hawks with a broken wing was being looked after during our visit and we could have a closer look at it.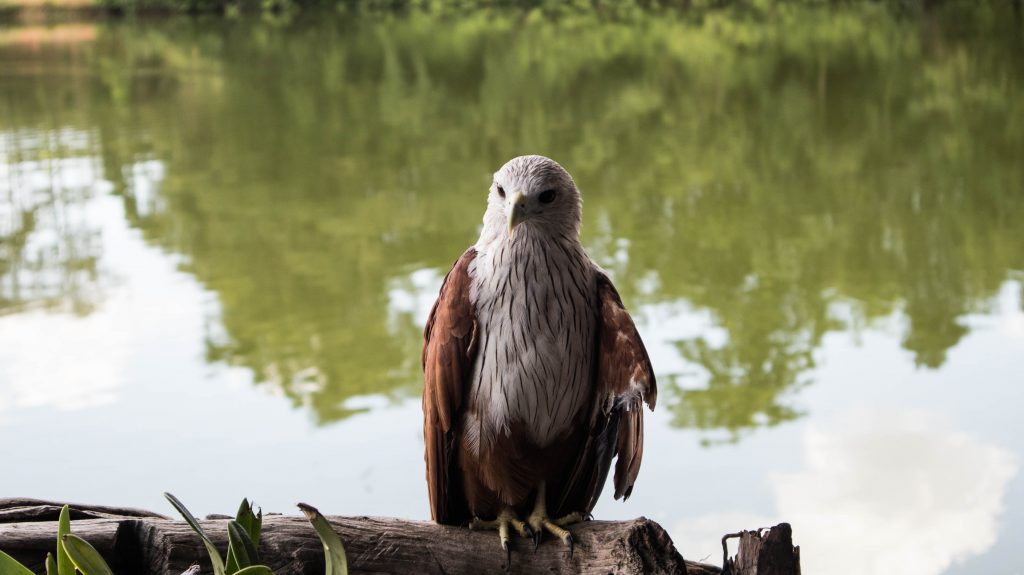 How to get to Trat?
Trat has a very small airport and you can take a flight to and from Bangkok. There are also buses from Morchit Bangkok directly to Trat. The journey takes 6 hours and tickets cost around 350 Baht.
If you're traveling from Chanthaburi, you will be able to catch a direct bus to Trat from the main bus station. The ticket costs 50 Baht and the journey takes 1.5 hours.
Accommodation in Trat
Mango Beach Resort – a beautiful and peaceful resort on the beach. It's quite far from the main town, so this is an option for you if you want to relax and do your sightseeing in the meantime.
Pop Guesthouse – probably the cheapest option in town. The property has a bar and a restaurant. There are only shared bathrooms and some rooms have no air con.
Trat City Hotel – it's a good option for people, who want peace and quiet and access to a swimming pool and fitness. The rooms are quite small but still spacious enough for 2 people.
Day 5 – Trat
The last day can be a little less intense. I recommend visiting the local museum in Trat, which has a lot of information in English about the area. If you like history then you will be really happy here.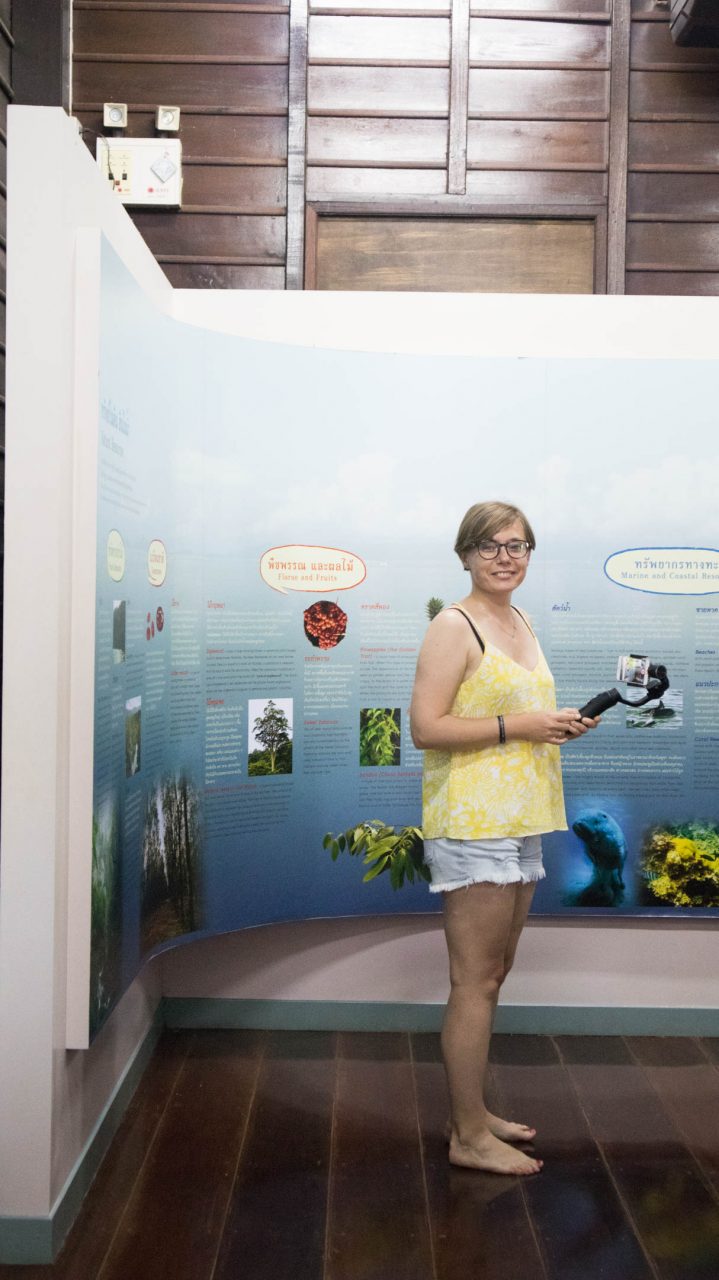 Trat also houses Wat Buppharam (วัดบุปผาราม) – a temple from the 17th century. Most of the buildings are opened to visitors but ask to see Ubosot, which holds the ancient Thai-Chinese murals.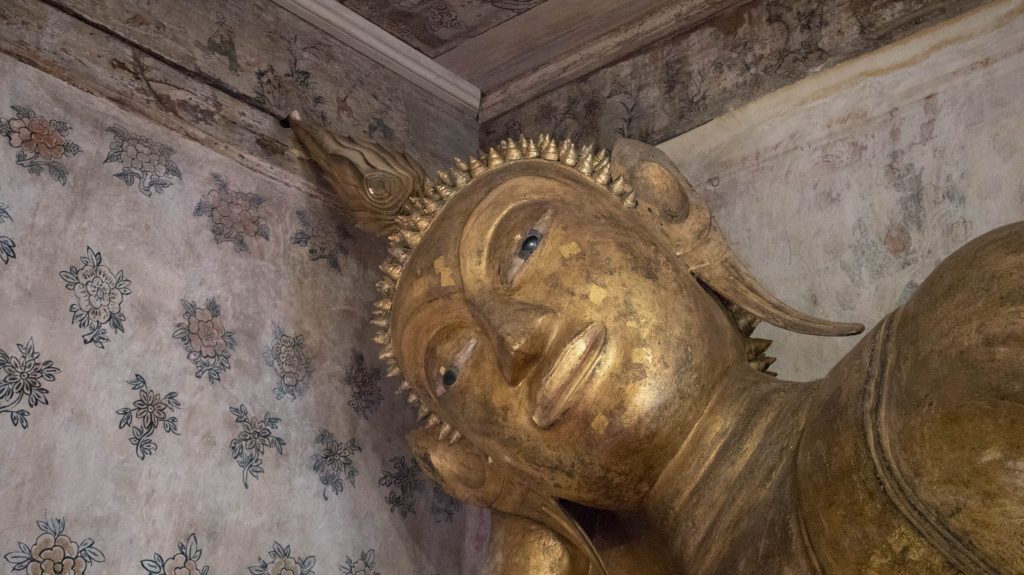 From here you can go to Laem Ngop Harbor – a lovely little spot with a lighthouse. You can catch a ferry from here to Koh Chang, or head to the airport and go back to Bangkok.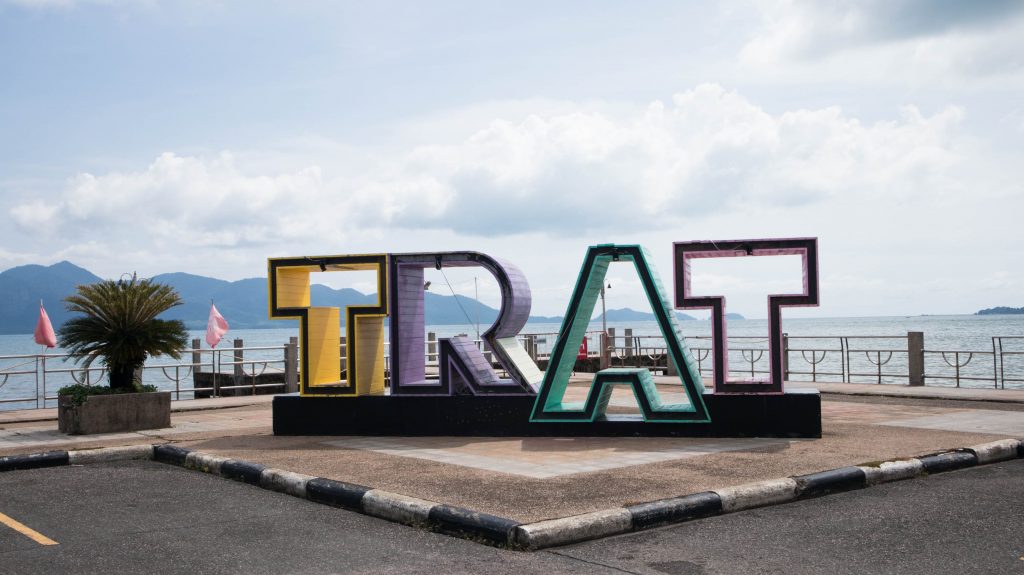 I hope you enjoyed this itinerary for Rayong, Chanthabury and Trat. This is of course not everything you can do and see in the east. If you're looking for more options and more activities, I recommend Take Me Tour, which creates tourists and local guides to create memorable and unique tours.