I absolutely love Chiang Mai! I've been living here on and off for more than three years now and have been using most of my free time to explore the city and its surrounding areas.
Chiang Mai really has a lot to offer and finding the "must-sees" can be a real hassle, especially if you only have limited time. I know that many visitors come here only for a few days and because of that need a good plan for their trip. That's why I've created Chiang Mai Guide — an ebook guide that helps travellers to explore the most important sights in the city as well as some of the best lesser known places.
Want to know more about the guide? Read on!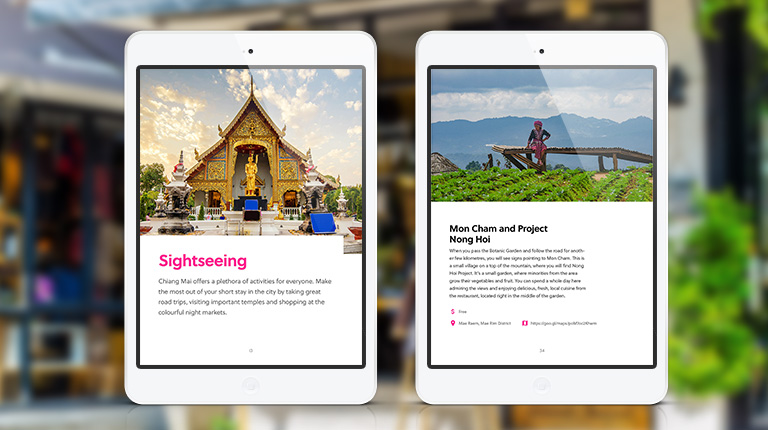 Chiang Mai is the second largest city in Thailand and its cultural and spiritual capital. It is located in the north of the country, nestled among green hills and mountains, filled with ancient temples and colourful markets, it's definitely a place you cannot miss when visiting Thailand. My guide will help you to plan your trip to the Rose of the North.
Get my ultimate Chiang Mai Guide!
---
What's inside?
💁‍♀️ Practical information: When to come, safety, transportation, healthcare
🗺 Sightseeing: 13 of the most interesting things to see
🛵 Day trips: Suggestions for day trips outside of Chiang Mai
🍴 Restaurants: The most delicious food, and the best coffee shops in town
🍹 Nightlife: The best places to party
🛌 Accommodation: The best places to stay for every budget
💸 Exclusive discounts: Save money on food, drinks and trips.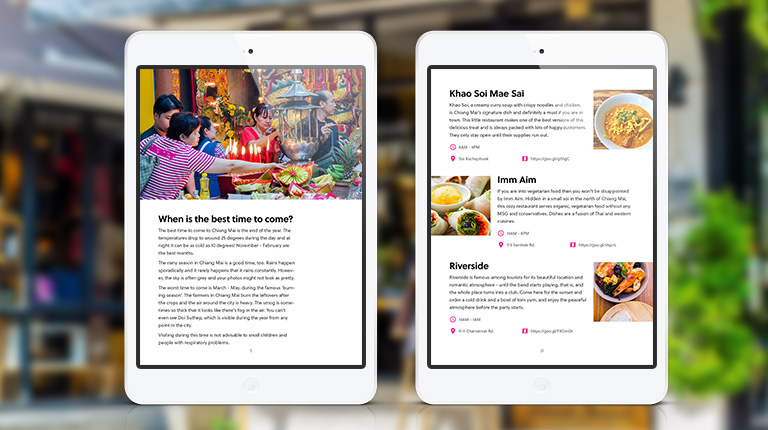 Why buy the guide?
Chiang Mai is a famous city and you can find advice on what to see and do there in every widely available guidebook. So, why should you buy this one?
🙋‍♀️ It is always better to get travel advice from someone who has lived in the city for a while rather than from a generic, popular guide.
📱 You will have everything you need in one place.
😊 The information is presented in a clear and straightforward way.
🗺 There are links to maps and addresses of the most important locations as well as the links to accommodation, so you don't need to waste your time looking for all of them on the Internet.
💸 The ebook is cheaper than a paper guide.
🍃It's environmentally friendly. We're not wasting paper!