Chiang Mai is probably the most visited city in Northern Thailand. Beautiful mountain landscapes, a diverse cultural history and the cooler climate are what makes the "Rose of the North" a great alternative to the picturesque beaches in the South.
While the city offers many of the perks of a metropolis, it still manages to keep an overall laid-back and relaxing atmosphere. Even during peak hours, when the streets are getting crowded, it is always easy to escape the traffic and noise and retreat to an oasis of peace and quiet. That's what makes life in Chiang Mai so different from the bustling city life in Bangkok.
With around 30 Million tourists estimated for 2016, it is about to get more and more crowded though. Reason enough to dive deeper into what Chiang Mai has to offer and explore the hidden gems, that haven't been discovered by the masses, yet.
Here are five lesser known places to visit in Chiang Mai.
1. Baan Kang Wat Artist Village
Chiang Mai's artisanal scene is growing in popularity and is no longer limited to the fancy Nimman area in the western part of the city. If you like good coffee or want to buy high-quality, handmade souvenirs for your loved ones, then the Baan Kang Wat Artist Village in Chiang Mai is the place to go.
The very stylish compound features gorgeous teak houses with little shops, cafés and restaurants. Baan Kang Wat also hosts an artist workshop where you can let your creativity thrive. Don't miss the Loudspeaker Art Space that is located just around the corner for exhibitions of local artists.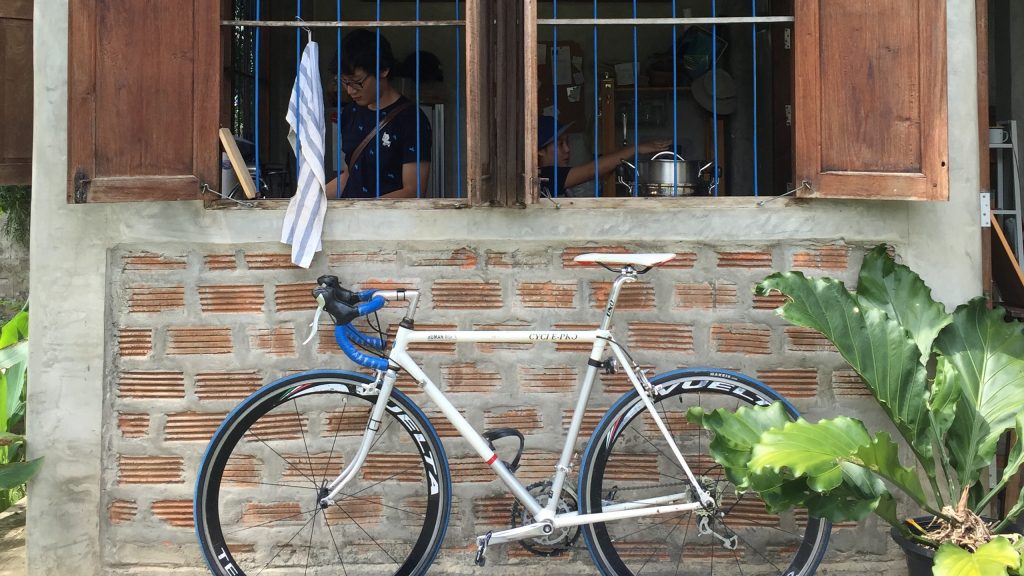 2. Wat Umong
With around 300 temples spread across the city, it is not too far fetched to say that there is one at every street corner in Chiang Mai. The most popular temples are usually pretty crowded which doesn't make for a great experience.
One of the coolest temples in Chiang Mai is definitely Wat Umong, which you can visit before or after you indulge yourself in a good coffee at the Baang Kang Wat Artist Village, which is just next door. Wat Umong is famous for its tunnels, where you can find people praying in front of small Buddha statues. The temple is surrounded by a garden and just behind it you will find a pond, where you can relax or go for a short walk.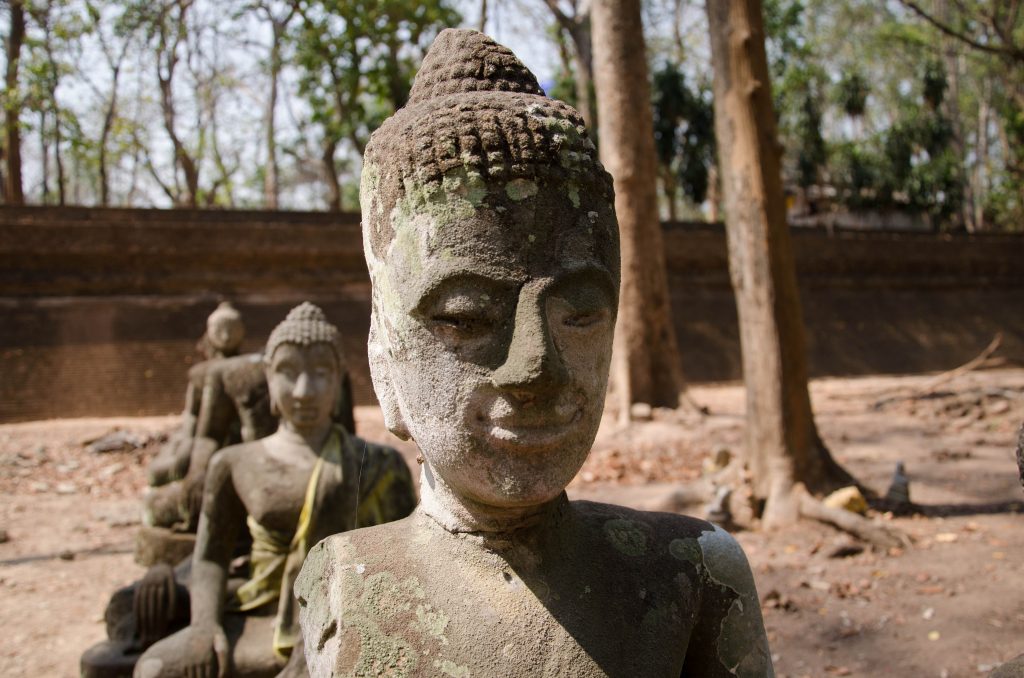 3. Huay Tung Tao Lake
While it has become more popular recently, Huay Tung Tao Lake is still a hidden gem in Chiang Mai. The beautiful lake is surrounded by mountains and thus a perfect option if you want to escape the city.
The lake is surrounded by small restaurants, where you can sit in a hut right at the water. Enjoy a grilled fish and other treats, before you go for a dip in the refreshing water or take your significant other for a romantic ride in one of the swan pedal boats, that can be rented on site.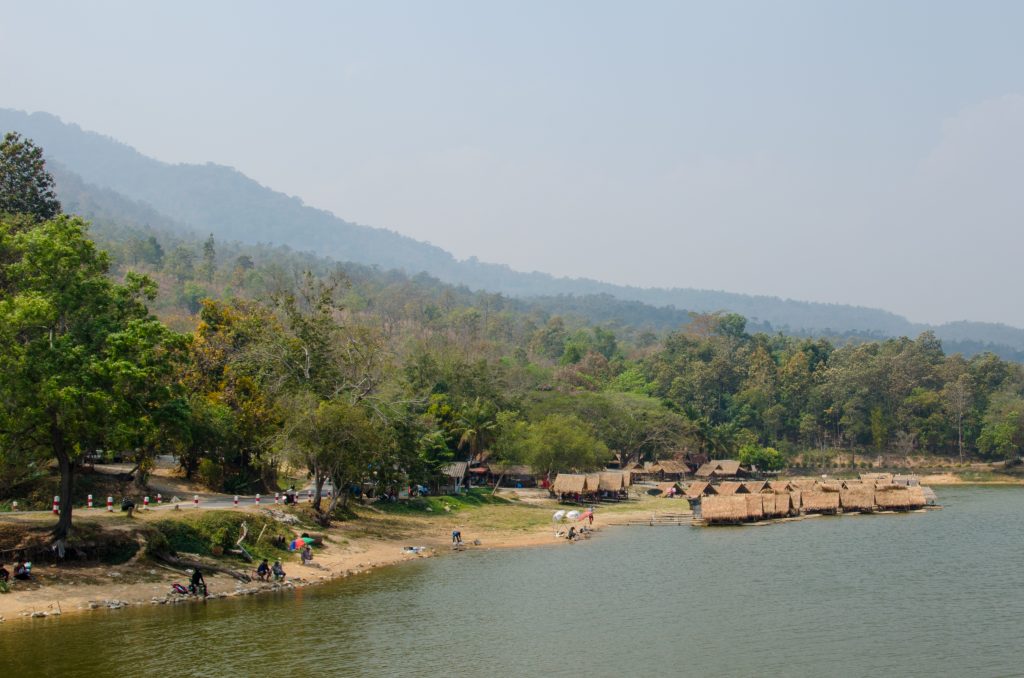 4. Siriwattana Market
The most famous markets among tourists in Chiang Mai are definitely the Night Bazaar and the Sunday Night Market. However if you want to experience an authentic, local food market, then you have to check out Siriwattana Market.
Many locals come here to buy ingredients for both their home cooking or their little family restaurants. There are also stalls selling ready meals, salads and fresh, already cut fruit. It is a great place to go if you want to witness the local life.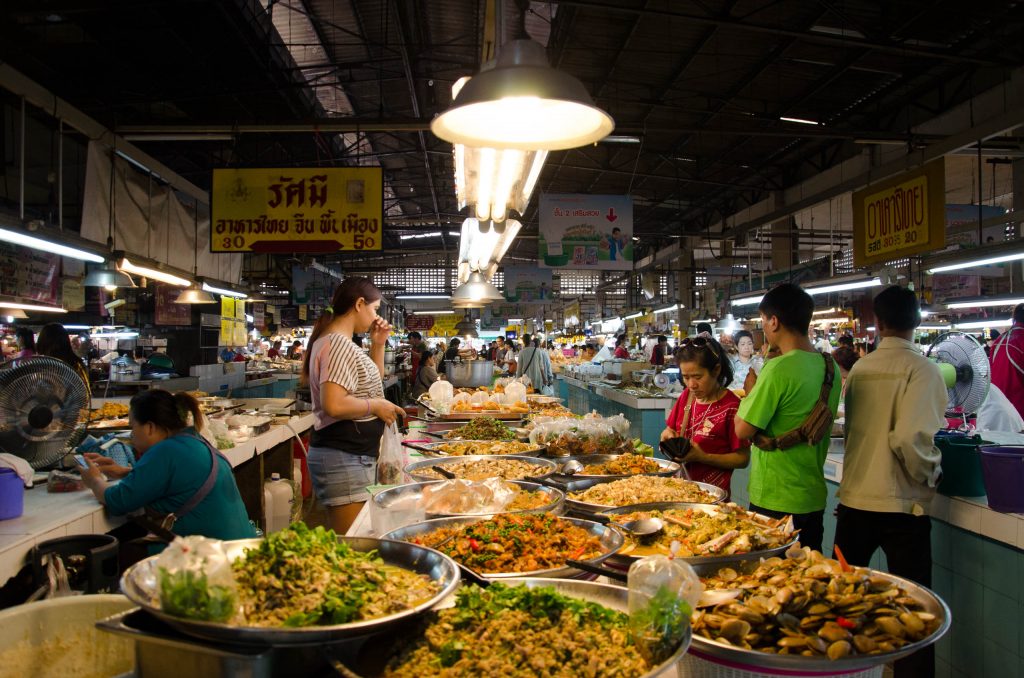 5. Doi Suthep Viewpoint at night
A trip to the Suthep Mountain is probably the #1 thing to do in Chiang Mai. On the way up you will find everything from waterfalls, over temples to small mountain villages, that are always crowded with tourists that drive up the mountain with rented motorbikes or Songthaews.
One thing that doesn't cross many people's minds however is going up the mountain at night to witness a gorgeous view of the city. If you feel confident enough, take your scooter up to the first viewpoint at night for a gorgeous view of the city and the airport.
Chiang Mai is an amazing city. You do need to spend a good couple of days to appreciate its charm. There are so many things to do here and it might be a bit overwhelming to choose the most important ones. Remember that it is always worth leaving some space for those that are a little less known as they will make your holiday here more memorable.