This has been the second time when I attended a music festival in Thailand, and I must say that both times were really great.
The Smile Party is organised once a year, in December by the owners of Zoe's in Yellow and Roots Reggae Bar – well known locations among the backpacker crowd. The event is held at the Huay Tong Tao Lake, around 20-30 minutes outside of town.
There was a lot of gossip circling around before the festival. I heard many people saying that the music wouldn't be good and it will be like Zoe's in Yellow, just on a bigger scale (for those, who don't live in Chiang Mai – Zoe's is not really well respected among expats here. Many people associated this bar with drunken, 20-something backpackers, behaving like idiots). However, this didn't put me off going. There's nothing better than live music and fresh air, right?
The event wasn't advertised much, but it was attended by a good number of people.
The main stage lined up Thai bands, playing rock and ska music, both in English and Thai.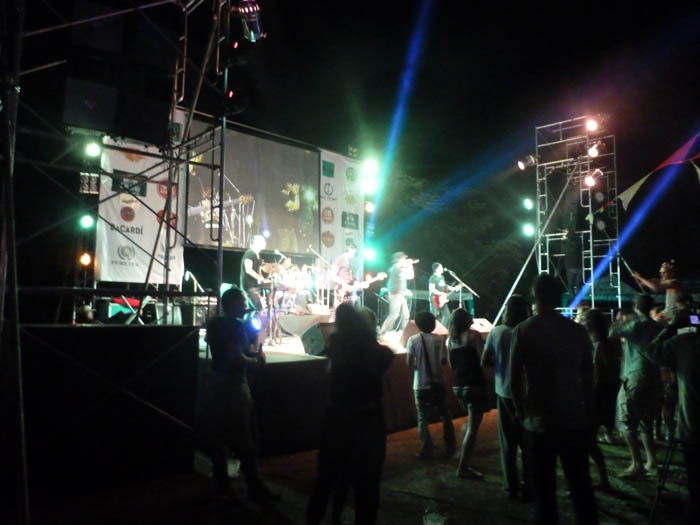 The atmosphere around the stage was relaxed and allowed people to mingle and talk to each other.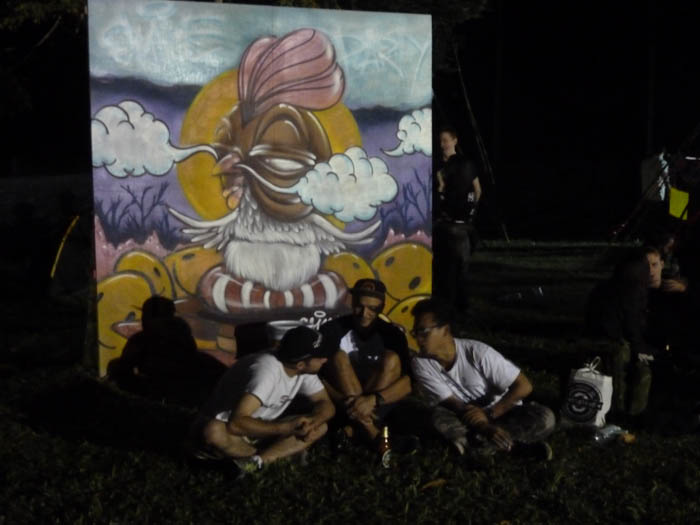 Of course, there was no lack of fire shows – something that you will see everywhere in Thailand, where there's a party going on.
A smaller stage, with music for fans of house and electro, was situated a bit further, near the water.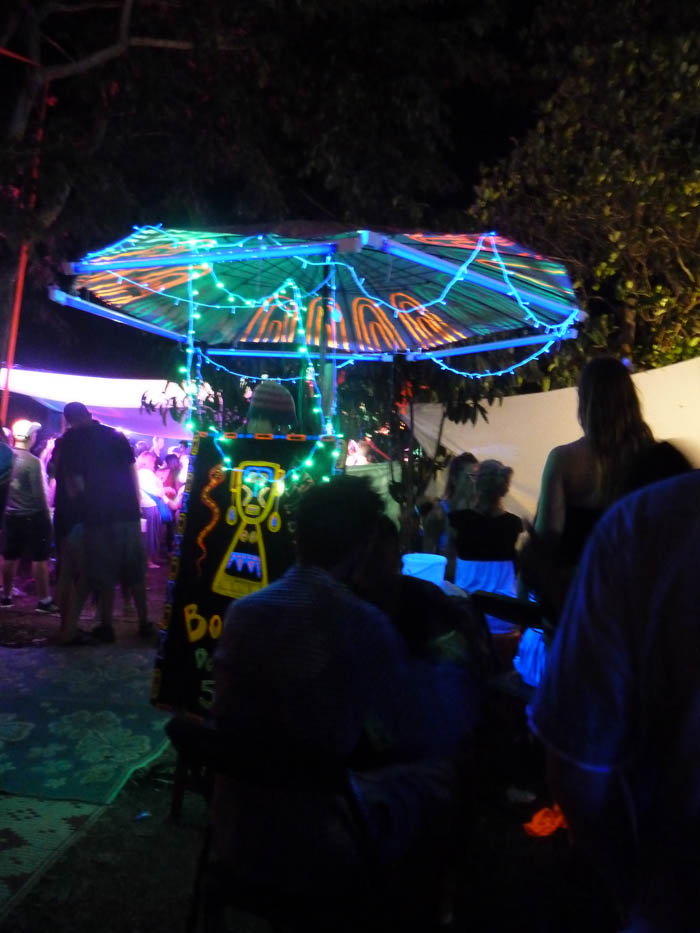 Delicious food and drinks were served whole night. Famous buckets were on the menu as well!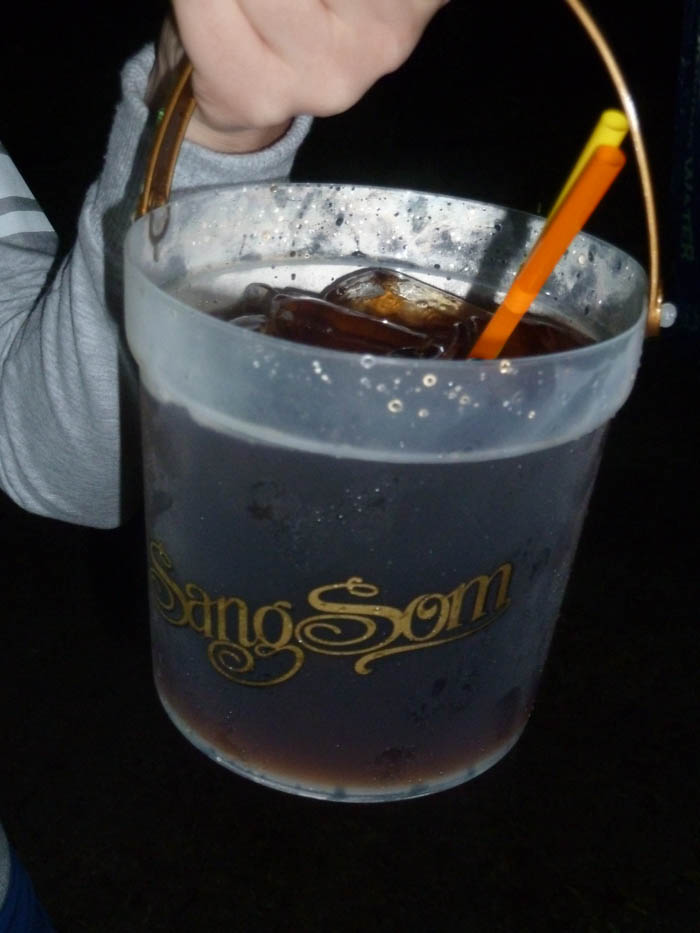 I spent most of my time in the dance area, but moved to the main stage at around 3 am and partied there until around 4 am. I could have stayed longer, but my legs were refusing to move. I regret a little bit not staying until the sunrise, which was probably amazing, but sometimes a girl needs to get some rest. If I stay in Chiang Mai for another year, I will come back to the Smile Party, for sure.
More information:
The entrance fee to the festival was 300 baht.
The party started at 5pm and lasted until 6am.