When we entered the Con Market in Da Nang the first thing we saw were knock offs of brand watches. I thought that this place had a great name that suited it well. After a few minutes of wandering around its corridors my opinion about it changed. The colourful stalls and pretty allies made me think that it was one of the most pleasant places in the city for shopping. Only the heat was heavy and the stuffy air bothered us a little.
The Con Market covers a full city block and is located in a stadium-like building. Here you will find everything you need, from fresh food and vegetables to household goods and clothes. From how it's organized it reminded me of Chatuchak Market in Bangkok.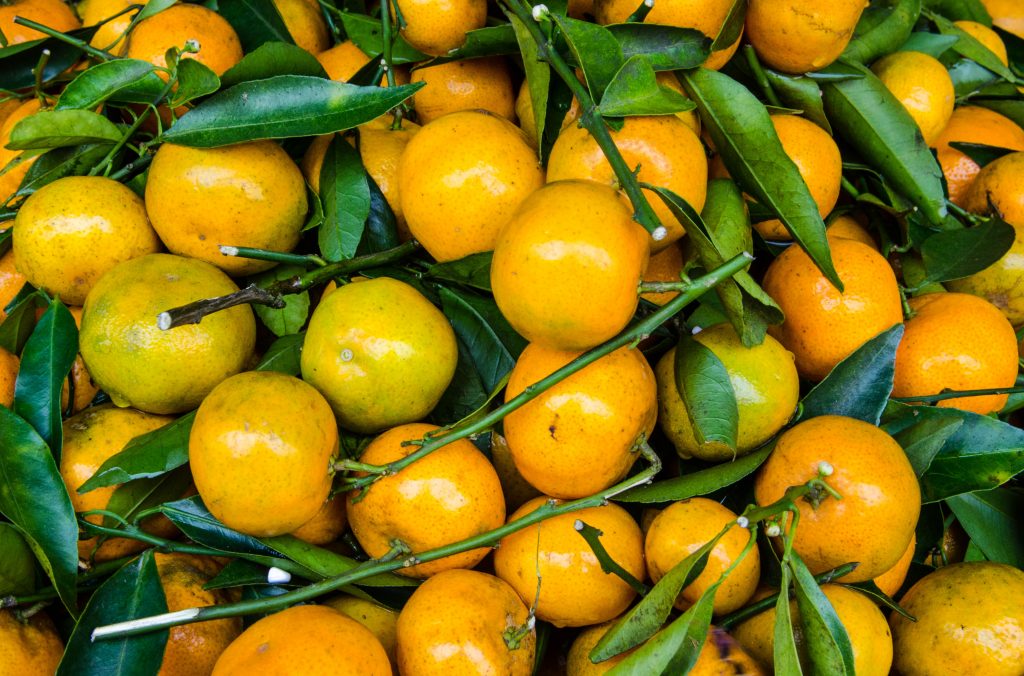 The outer part is full of coffee and tea stalls. Here you will find them fresh and they are all locally grown, too. Other stalls in this section of the market sell sugar, cereals and hand made baskets. If you go further you will find fruits, dried food, spices, incense and candles, followed by stalls with vegetables.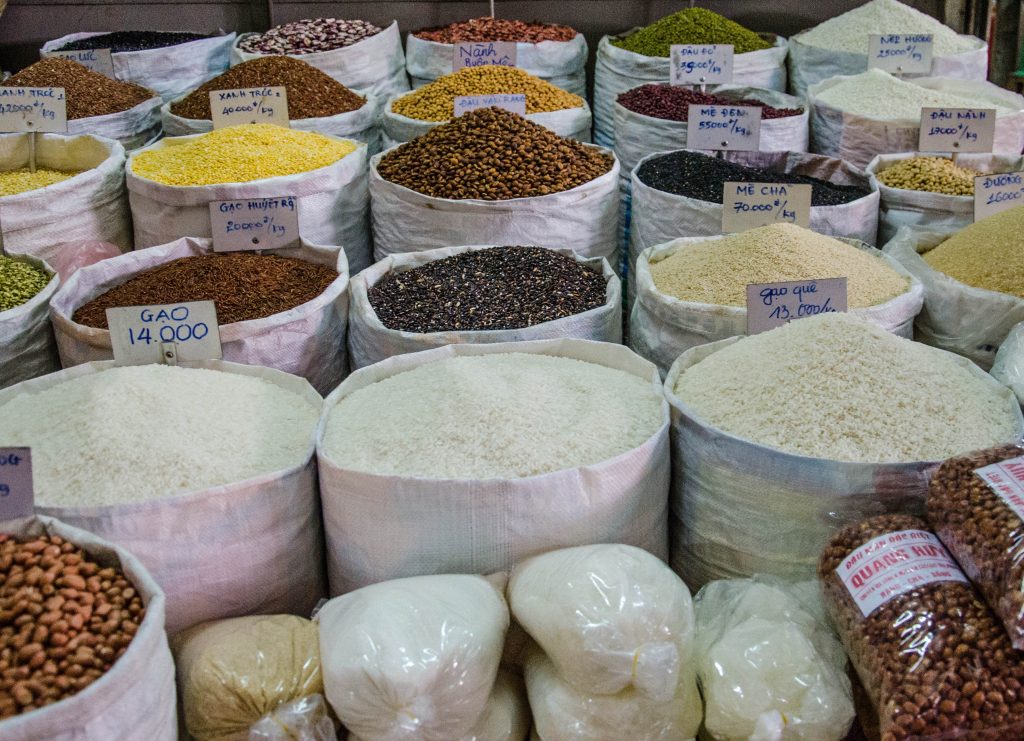 After a bit you will eventually get to the 'wet market', where butchers and fishmongers sell day's fillets and cuts. Here you need to be careful and it is a good idea to wear closed-toe shoes, as it's possible to step into some leftovers, or paddles of water.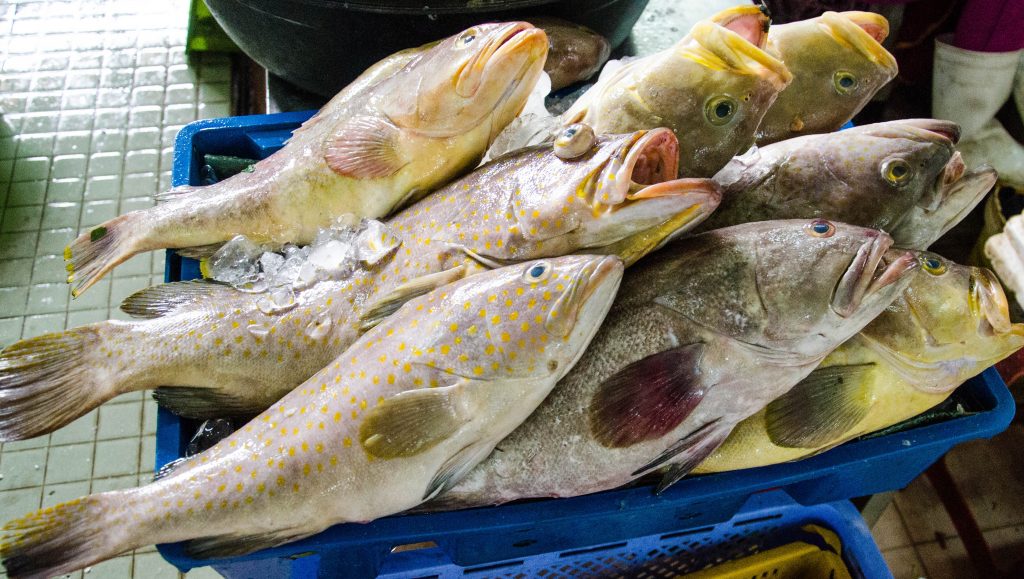 The inside of the building hides some cheap clothing and accessories. This is the best place to shop for affordable outfits. And if you are after getting custom made clothes, you will find fabrics on the second floor of the building. Household goods are also to be found in this part of the market.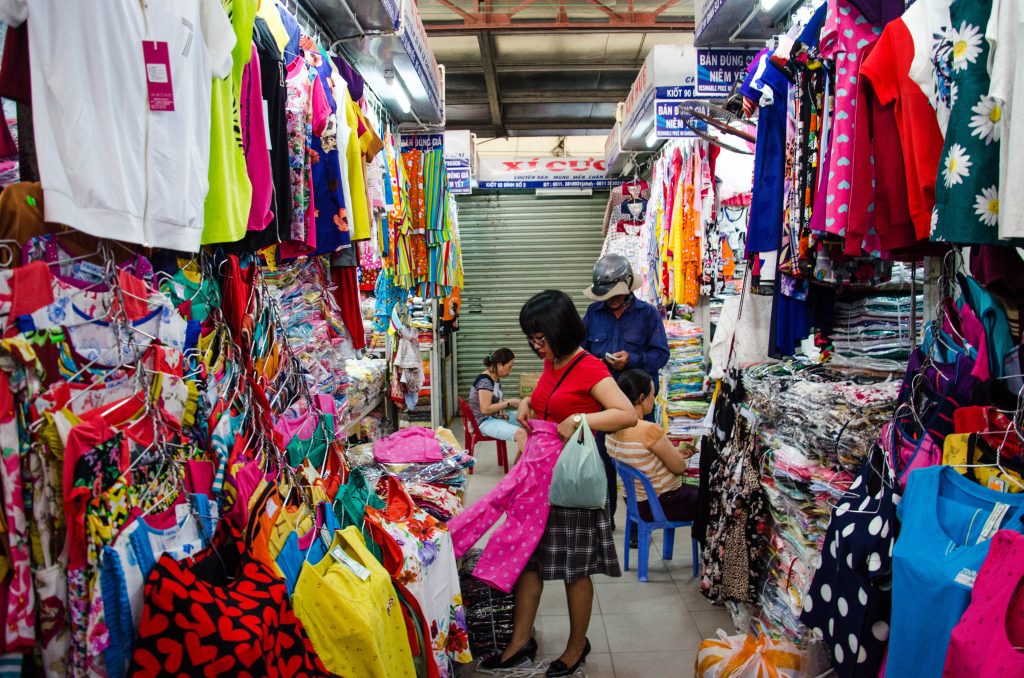 Con Market is famous for its street food. In the morning you can get it inside of the building. It is not as busy then and you can enjoy having a bowl of noodles in a relative peace. During the afternoon more vendors open their stalls and many of them sell food outside of the market, on the nearby streets. It is the liveliest part of the day.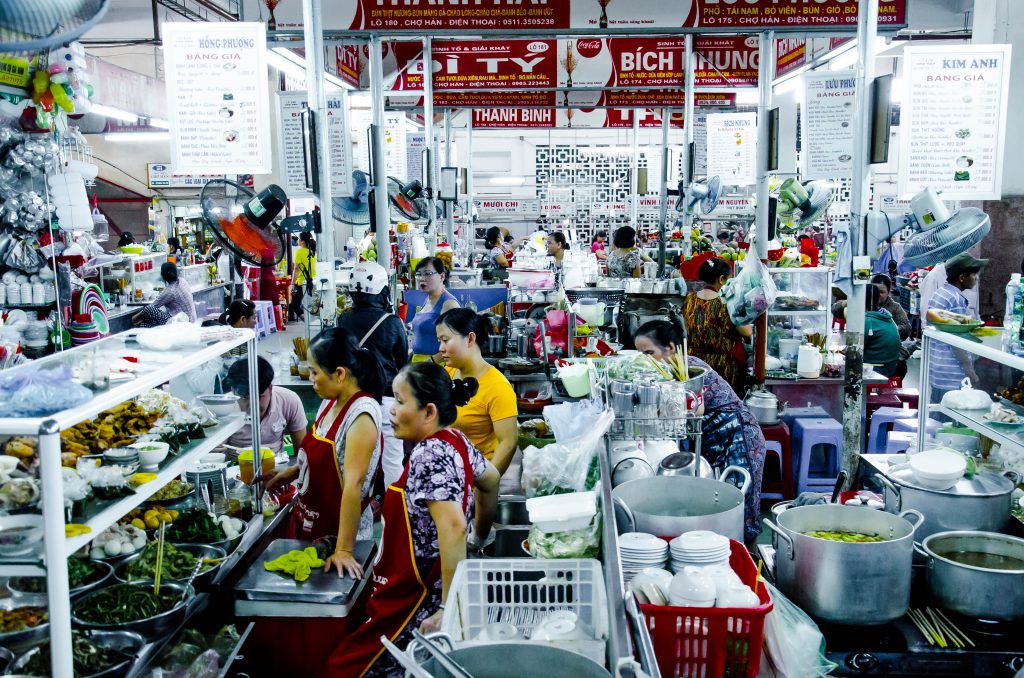 Con Market in Da Nang is one of the best places to go if you are an observer and want to look into the heart of the local community. It is also a pleasant place for shopping. If you are after some fresh fruit and vegetables, visit the market during the lunch time, or in the morning. Those, who would like to dine like real locals and try the local cuisine, should come here after 4 pm.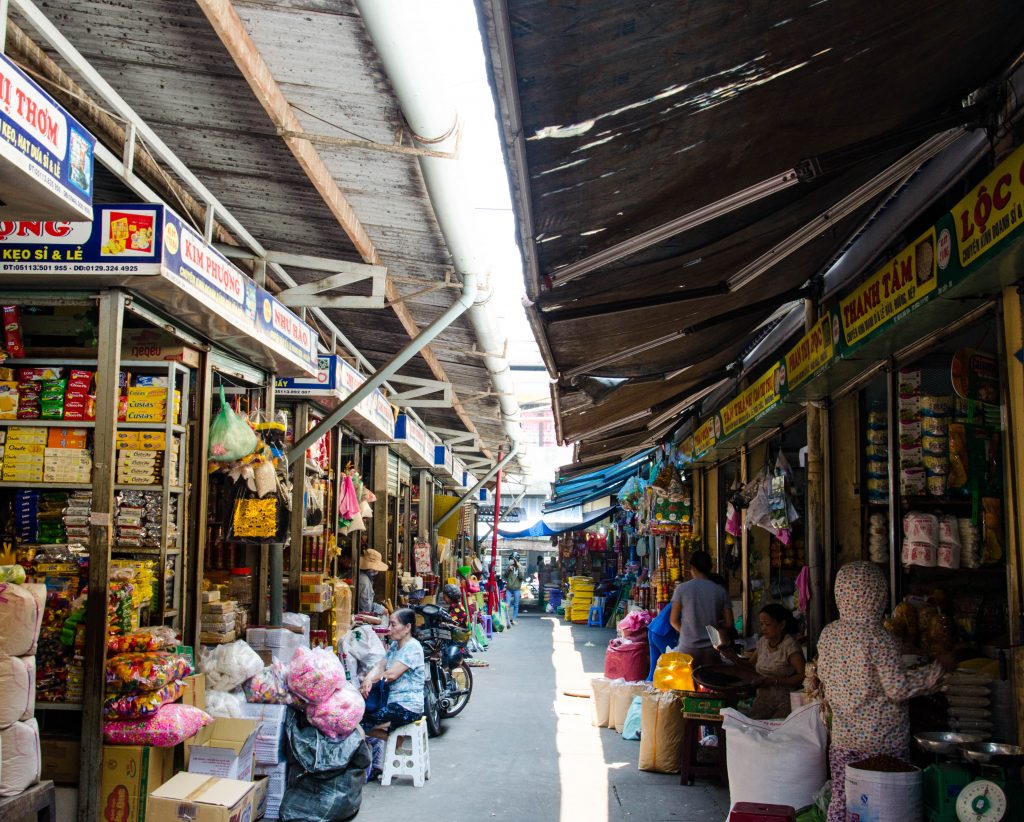 Address: corner of Ong Ich Khiem and Hung Vuong, Da Nang
Opening times: 8am – 8pm
Street food: 4pm – 6pm