Going off the beaten path in Thailand is not easy. The country lives off of tourism and it's hard to find a quiet spot, where one can be far from overcrowded beaches and overpriced bars. However, The Land of Smiles is huge and if you look closely, you will be able to find a place, where you can still feel like an explorer. One such place is the east of Thailand – a gateway to Cambodia and famous Thai islands, a quiet, beautiful region with amazing food and charming people and so many activities to choose from that you will have to spend a few months to do them all.
The east of Thailand is mostly famous for its islands. Koh Chang and Koh Samet are both here and attract thousands of tourists every year. Most of the people only stop on the way to take a ferry and never think of exploring the nearby regions not knowing much about it and considering it uninteresting. It's a great shame as they are magical, genuinely local, without loud bars and overpriced services. It is where you should go if you're looking for an off the beaten path destination in Thailand.
If you want to go to the east of Thailand, have a look at my travel itinerary for Chanthaburi, Rayong, and Trat. 
What brought me there?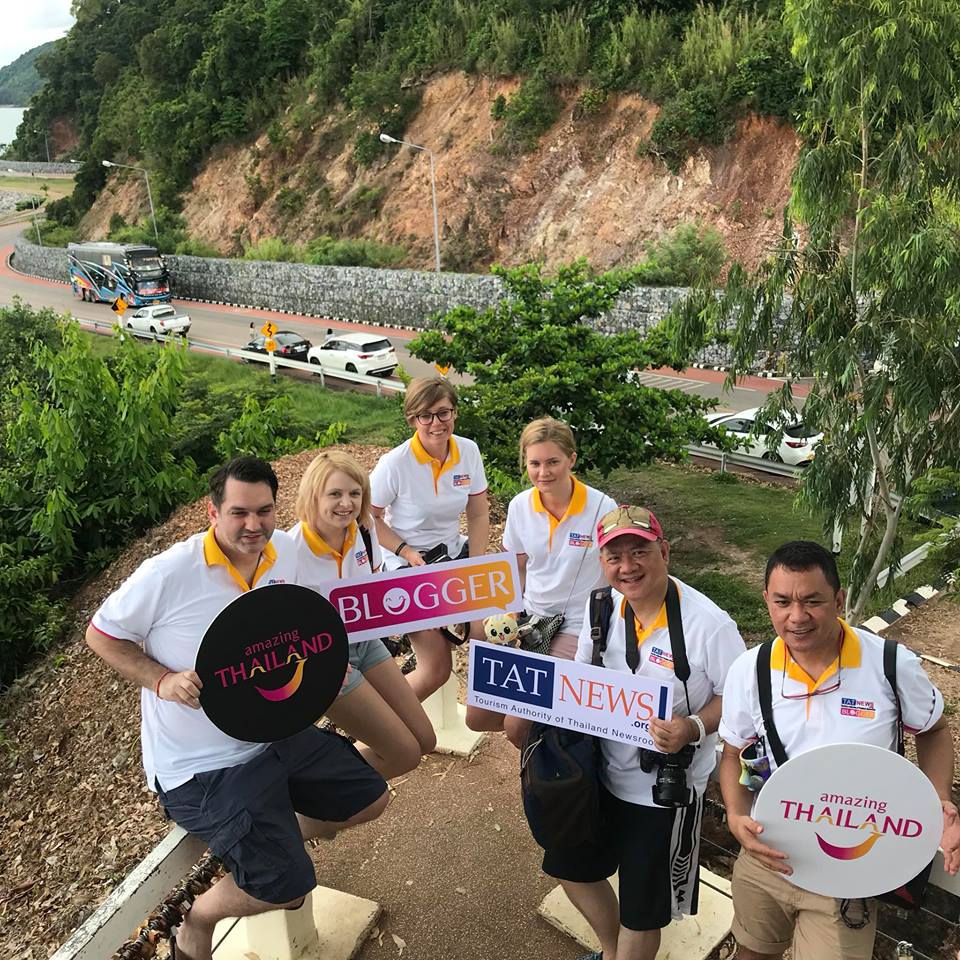 I have visited a lot of places in Thailand. I have managed to see the best beaches on Koh Phangan, see a few hot springs around Chiang Mai, went to less frequented places like Lampang and Lamphun, checked out some good street food in Bangkok and did a lot of things that some tourists never experience. I am always on a lookout for some good, off the beaten path destinations in Thailand, so I can recommend them to you, my readers.
I was lucky this year as I won a blogger competition organized by Tourism Authority of Thailand and was invited on a trip to the east. I read the itinerary with a great interest as I have never been to the east and thought the trip would be a great opportunity to discover something special.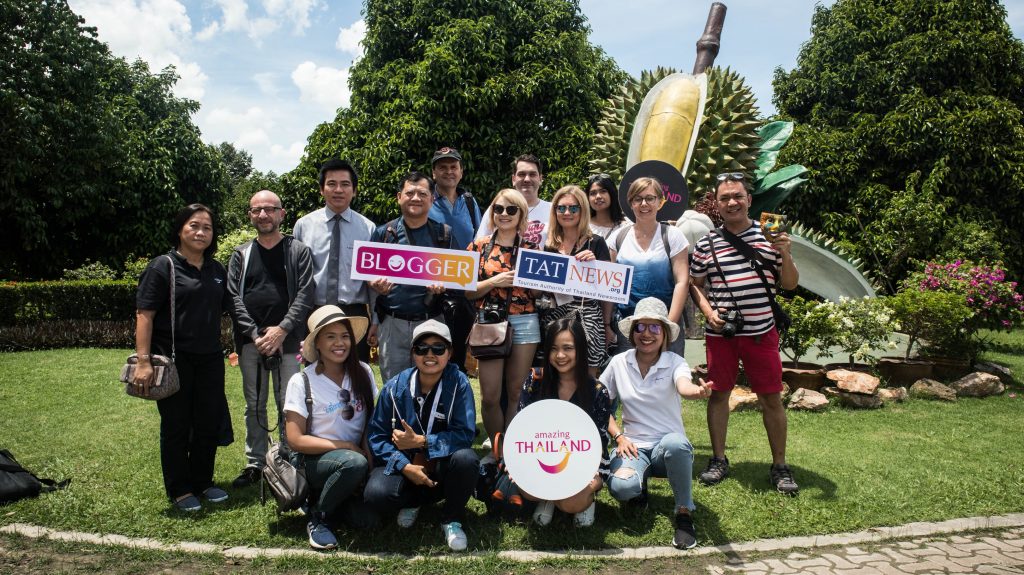 During five days we visited Chanthaburi, Rayong, and Trat, stopping at some amazing destinations, eating a LOT of seafood and experiencing everything that those 3 regions have to offer. The trip was amazing. I am completely under the spell of the eastern provinces and would love to go back there one day to see more.
Find out more about the region
This area is situated between the Sankampeang Range in the north and the Gulf of Thailand to the south. While driving through you will notice some small mountain ranges and canals that drain straight to the Gulf. There are seven regions in the east: Chachoengsao, Chanthaburi, Chonburi, Prachinburi, Rayong, Sa Kaeo and Trat.
People in this part grow exotic fruits, such as rambutan and durian. Those living closer to the water live off of fishing. Tourism plays an important part here, but most of the well-known places are those that are found in travel guides. Koh Chang and Koh Samet are the two major stops for travelers.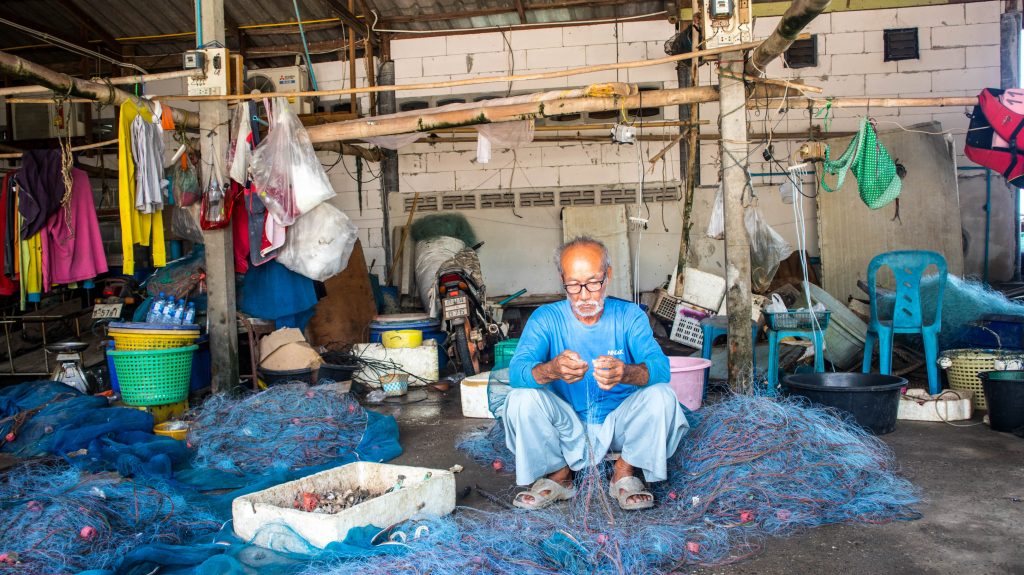 The east of Thailand is populated by Thais, but not only. Vietnamese and Chinese immigrated here and mixed with the local people, bringing their own food and traditions. There are also quite a lot of Muslims, especially in Trat and you will be able to see women wearing hijabs and some locals attending prayers in the mosques. Becuase of all the minorities living here, food and culture are quite varied in comparison with the other parts of the country.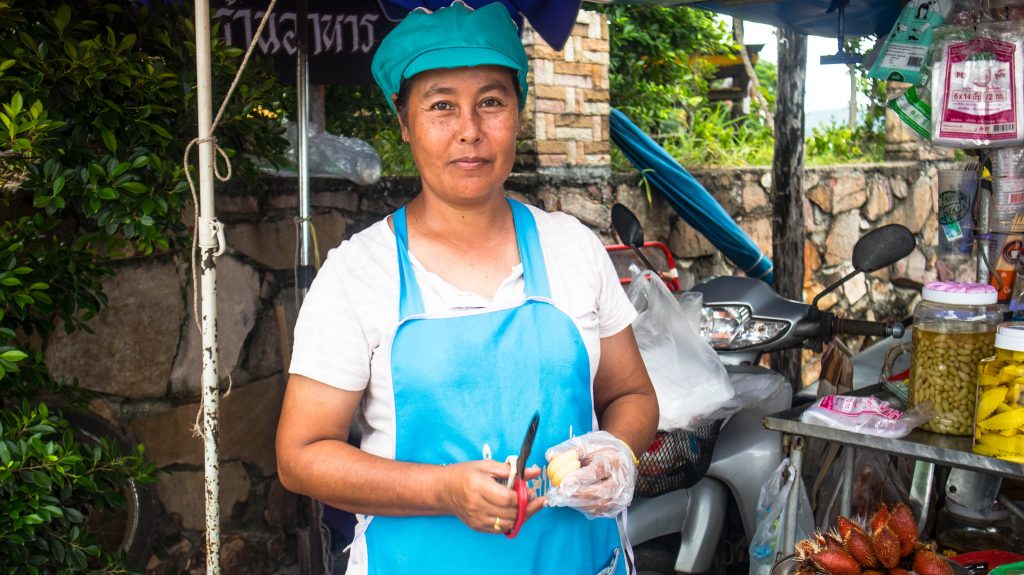 This part of Thailand is called by the locals 'clean', which means they don't promote wild parties, buckets, and go-go bars and would like to be known as places, where you can experience the 'real' Thai culture. After seeing the beauty of Chanthaburi and eating the most amazing food in Trat and Rayong, I can honestly say that these places are for those, who look for something quiet, authentic and fascinating and are not interested in going crazy at a full moon party, or lazying around under a coconut tree. Follow my steps if you like adventures and cultural experiences.
The east – your off the beaten path destination in Thailand
I am sure that there are plenty of other things to see and do in the east of Thailand and I have only touched the surface while traveling through this region. But I think those five days gave me a great feeling for the three provinces and they definitely left me wanting more.
The east of Thailand is every traveler's dream. It's real, it's beautiful, it's quiet and it gives you an idea of how life looks like somewhere away from hustle and bustle of the normal tourist destinations.
Here is a short summary of those three regions. If you want to know more, check out my itinerary for traveling in the east of Thailand.
Rayong – the seafood lover's paradise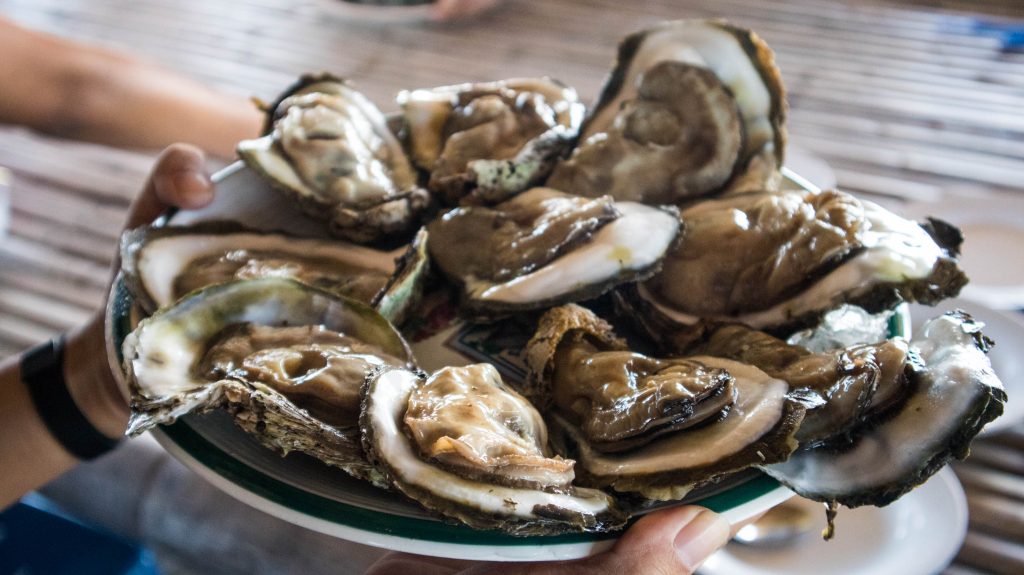 Where do you find the best seafood in Thailand? No, not on Koh Phi Phi, or Koh Samui. In fact, most of the fish, prawns, and clams that you find there come from the east. Why? Down south fishermen cannot keep up with the demand, the waters there are also more polluted and mostly exhausted by the constant fishing. The seafood there is scarce. So, the fishermen from there go to the distant waters around Africa. It takes them a long time to get back, so the fish that you eat in your resort on Koh Samui is not as fresh as the one you can eat in the east.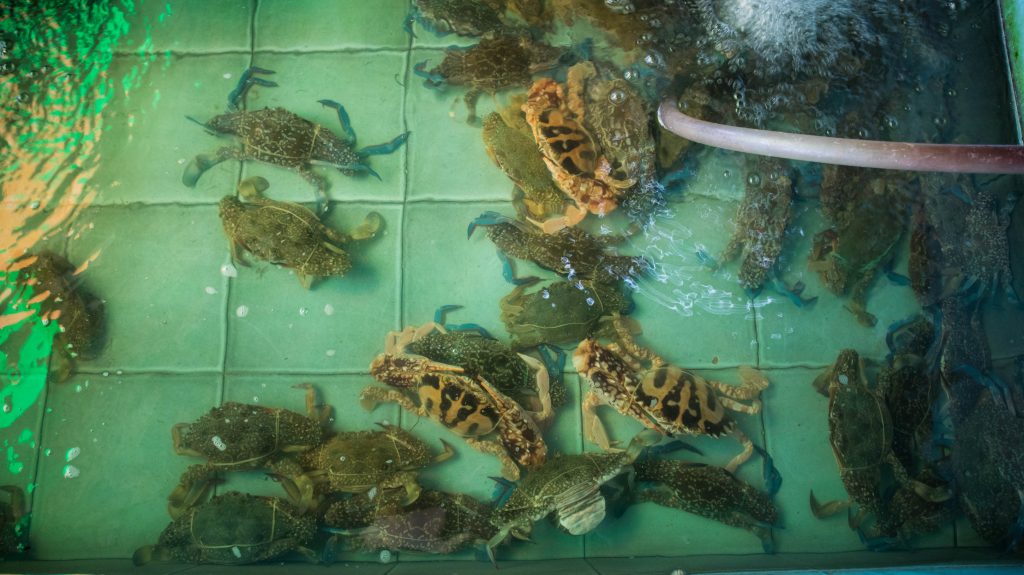 Rayong is especially popular when it comes to seafood. Thai people say that it's the freshest in places such as Ban Phe – a small town, where fishermen set off to the sea daily and bring the catch to sell in the local restaurants. You can still see some locals working and fixing nets by their boats and your fish that you're going to have was probably caught that very same morning.
Chanthaburi – the gem of Thailand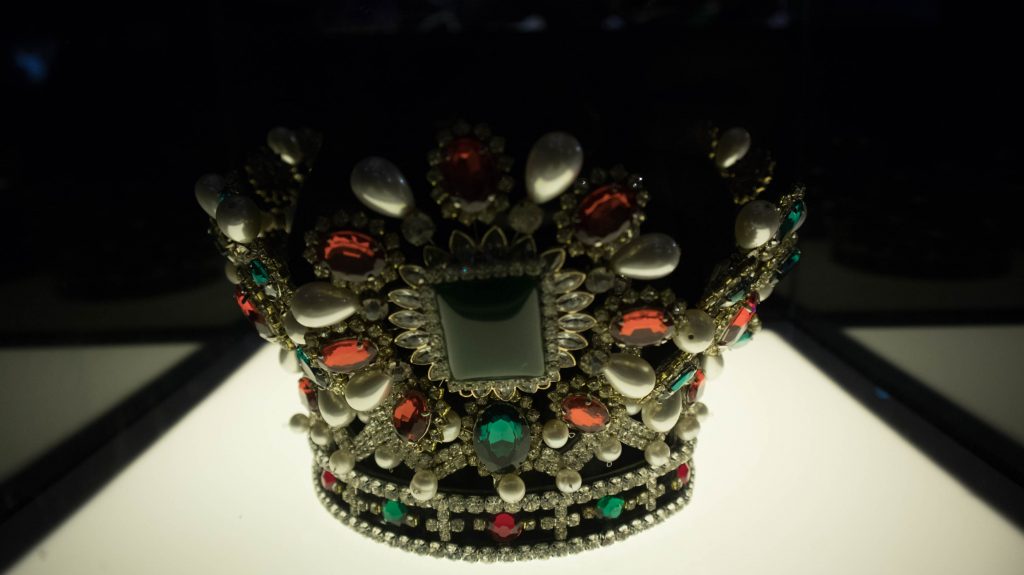 Chanthaburi – the province as well as the main town – is well known for precious stones, which were once excavated here and now 8% of all gems in the world come to the province to be cleaned, polished and sold further. There is a famous market in Chanthaburi, where people from Asia, Europe, and Africa come to sell and buy sapphires and even diamonds. It is a fascinating and buzzing place and perfect for photos if you like street photography, or for buying some beautiful jewelry for a reasonable price.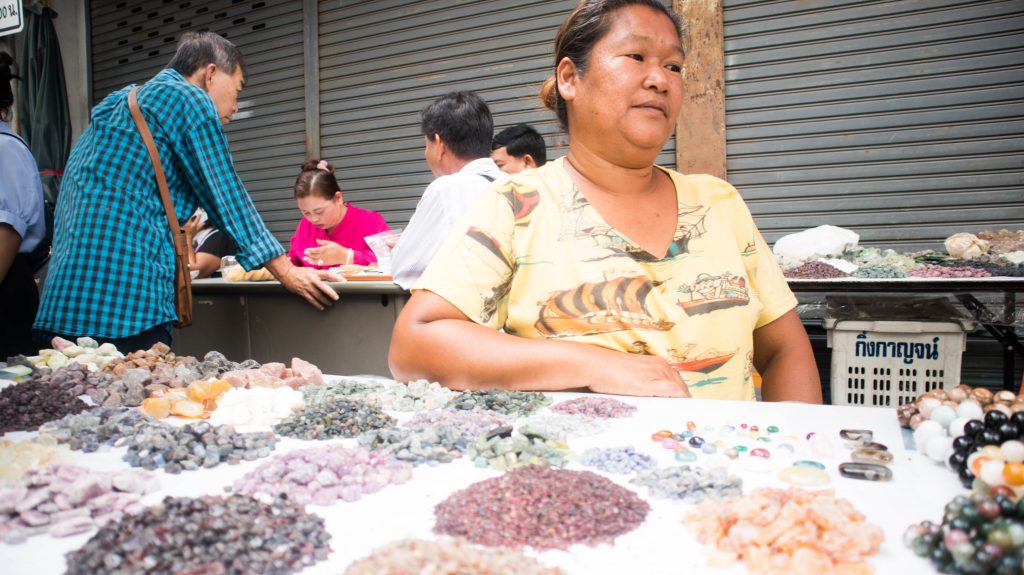 To me, however, Chanthaburi was more about the atmosphere of the town, the small, lovely streets with teak houses and people, who were more opened and friendlier than anywhere else I have been to in Thailand. Some asked to have their photos taken, some wanted to find out more about me and some helped me when I was in need. It reminded me a bit of Lampang and Lamphun, where the pace of life is slower and the streets are full of history and charm.
Trat – it's all about the experience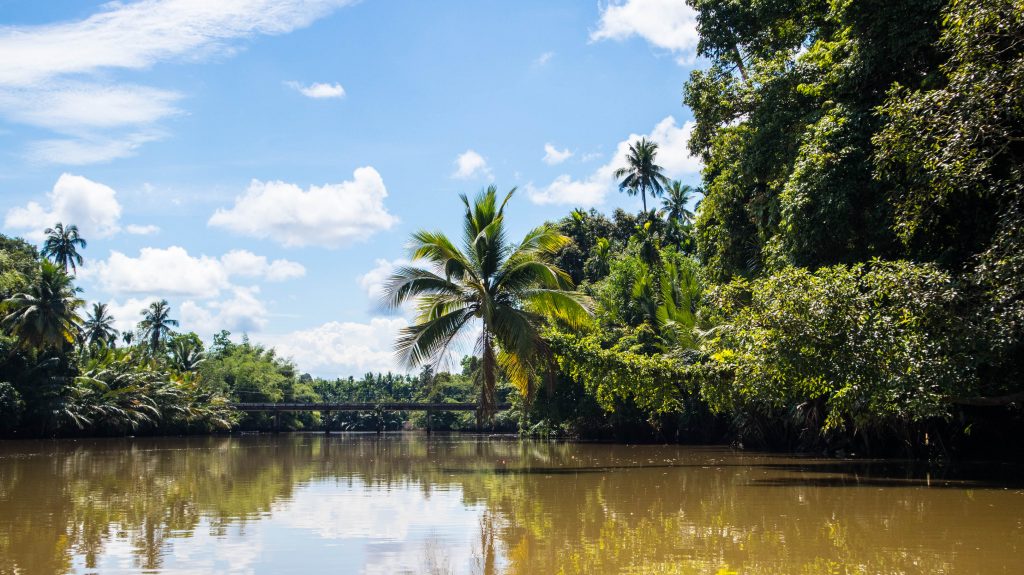 I look back at the trip to Trat and I can think of one word – amazing. First of all, I didn't expect the roads to be so nice. I looked out the window while we were driving and dreamt of having a scooter and be on the road by myself. Lush green palm trees were surrounding the lanes and when we turned into the side streets it was even more pleasant. I need to go back, rent a scooter and see what hides in some of those dirt roads we passed.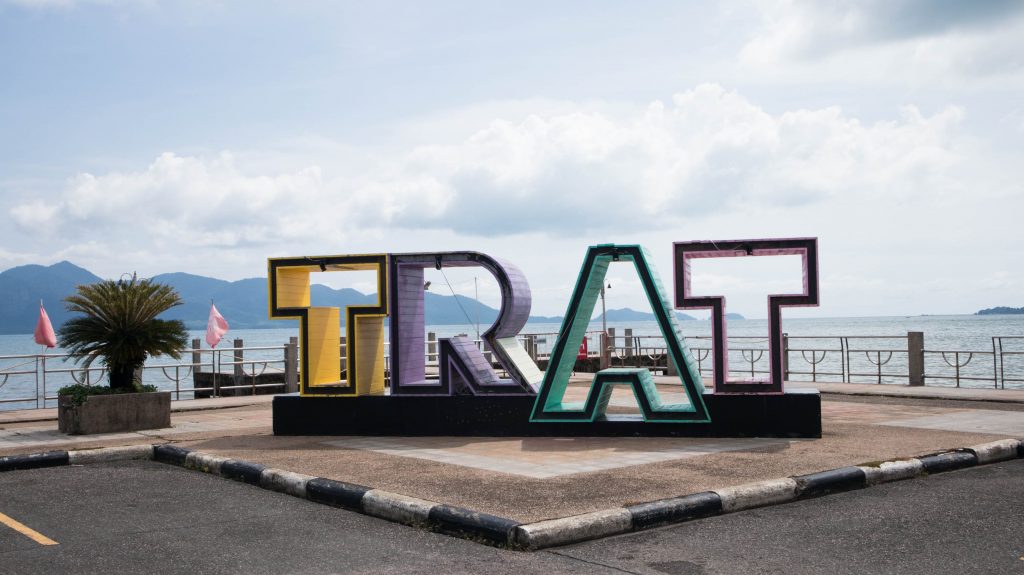 I will remember Trat because of the Huay Reang Community, where I took one of the most beautiful river cruises and ate some delicious deserts made out of a coconut, nipa palm and…..fried onion. This trip will stay with me because I went to see mangroves and played bowling using a big, round fruit and a few bamboo sticks. I will remember it because in Trat I had lunch surrounded by flying hawks. And finally, it will stay with me because of delicious food I had and some special restaurants I visited.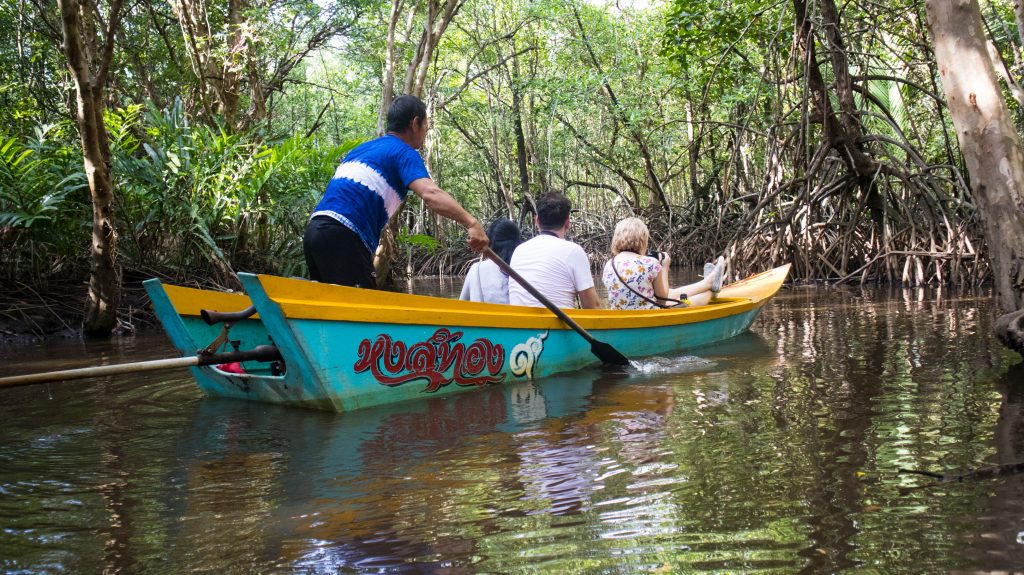 Chanthaburi, Rayong, and Trat are perfect for people, who are fed up with crowds of tourists, or just don't like beaches. I love finding out more about Thai culture and traveling through these 3 provinces was the most amazing experience. I tried new food, saw some wonderful sights, went on adventures and saw another, more open side of Thai people. I am craving more and I am going to go back for sure to discover these 3 destinations further.
Have you ever been to these places before? Would you like to? Don't be shy! Leave a comment!