I like visiting and discovering small temples in different cities. They always give you an insight into local cultures and traditions. South East Asia is perfect for these kind of discoveries.
I didn't have much time in Ho Chi Minh City to see that many pagodas, but I decided to see at least one. Emperor Jade Pagoda was recommended to me by my sister. She said it was a special place and that she absolutely loved it.
At the end of our stay in Saigon, Chris and I made a quick trip to the pagoda. The building is hidden in one of the side streets in District 1. It is quite easy to miss it as the main entrance is shadowed by trees.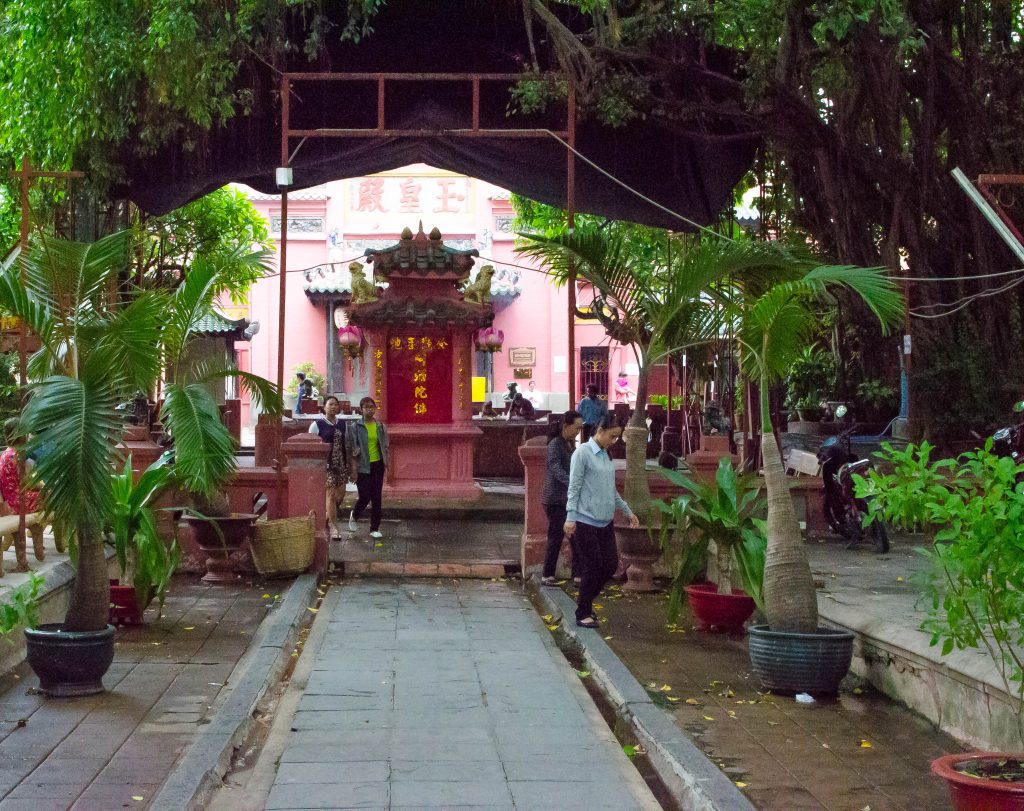 Around the front court small ponds are homes to thousands and thousands of turtles. The animals swim around the building and rest on rocks. I had never seen so many of these creatures in one place!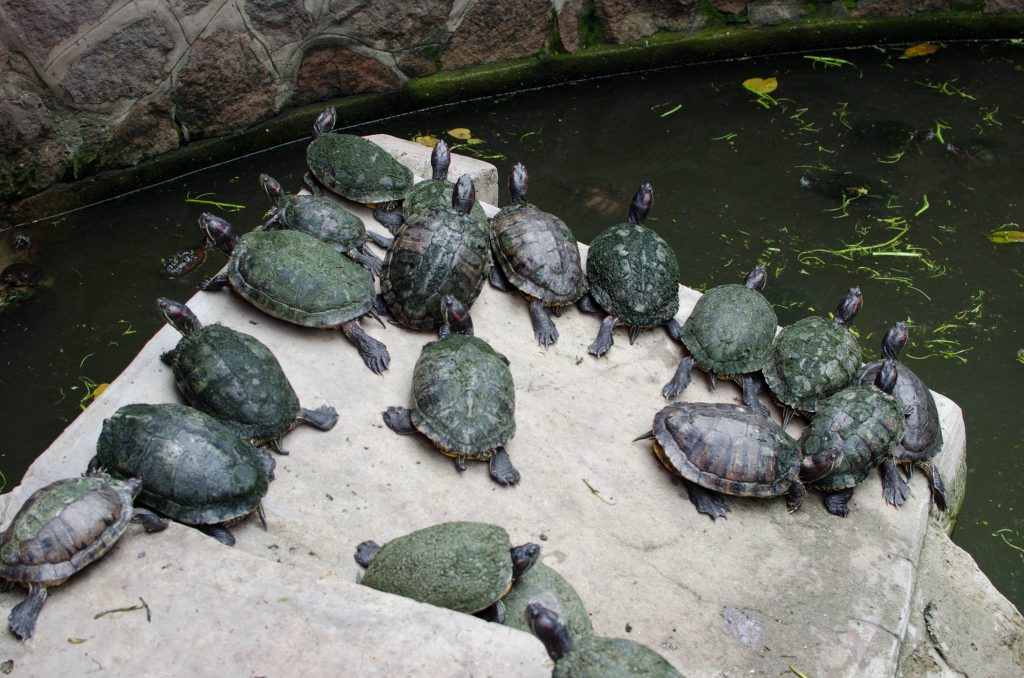 Emperor Jade Pagoda is known to be one of the most atmospheric temples in Ho Chi Minh City. The main altar features 4 meter statues of Taoist gods. They look fierce in their impressive armours. Worshippers pay their respects here with incense, flowers and fruit.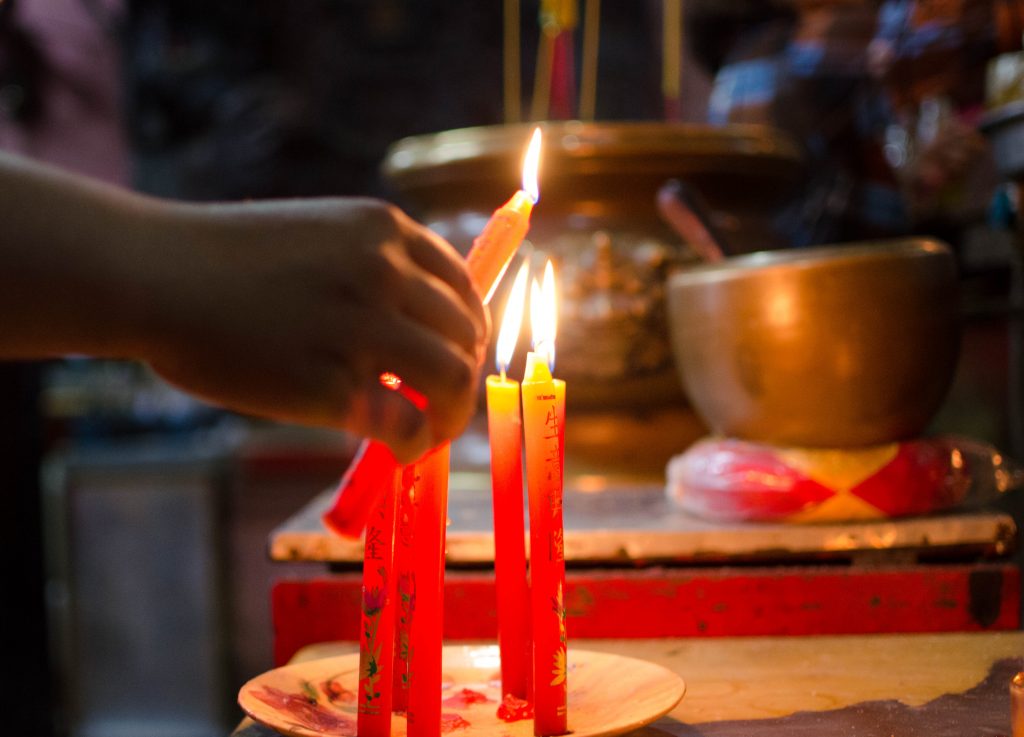 In another room you will find Thanh Hoang – the Chief of Hell – with his red horse and entourage of other gods dispensing punishments for evil acts.
The last chamber is full of small statues of 12 women, who represent human characteristics, both good and bad. Here you will also find Kim Hoa Thanh Mau, the Chief of All Women.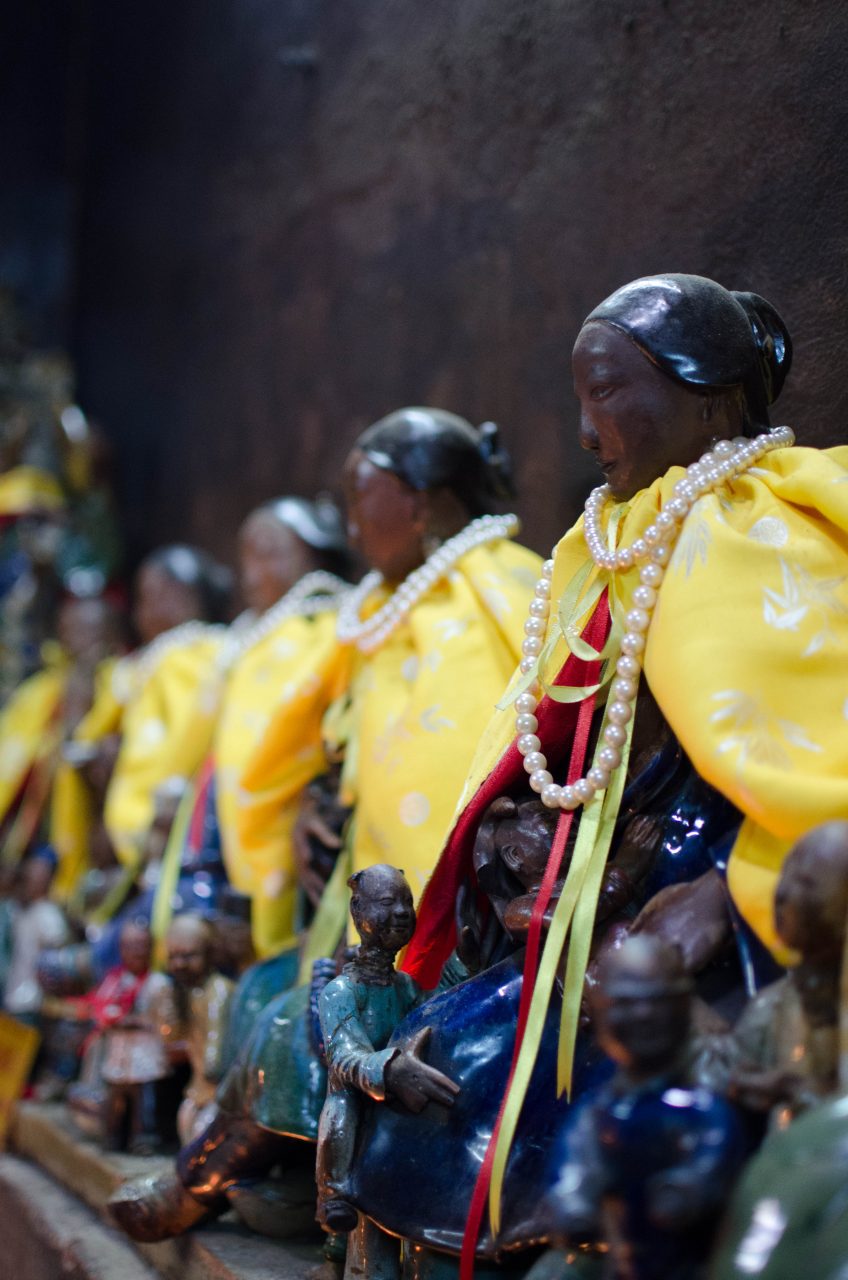 We spent a long time at this temple. It is a great place for photography, but also for observing rituals, which are slightly different from those in Thailand. Taoist temples are full of different gods, which play different roles in the lives of Vietnamese people. So, if you want to attract more money, visit the City God at the Emperor Jade Pagoda, put some money in a box next to the statue, rub a piece of red paper against the god's hand and circle around the statue with a lit candle. Believers trust that they become richer straight away after such ritual.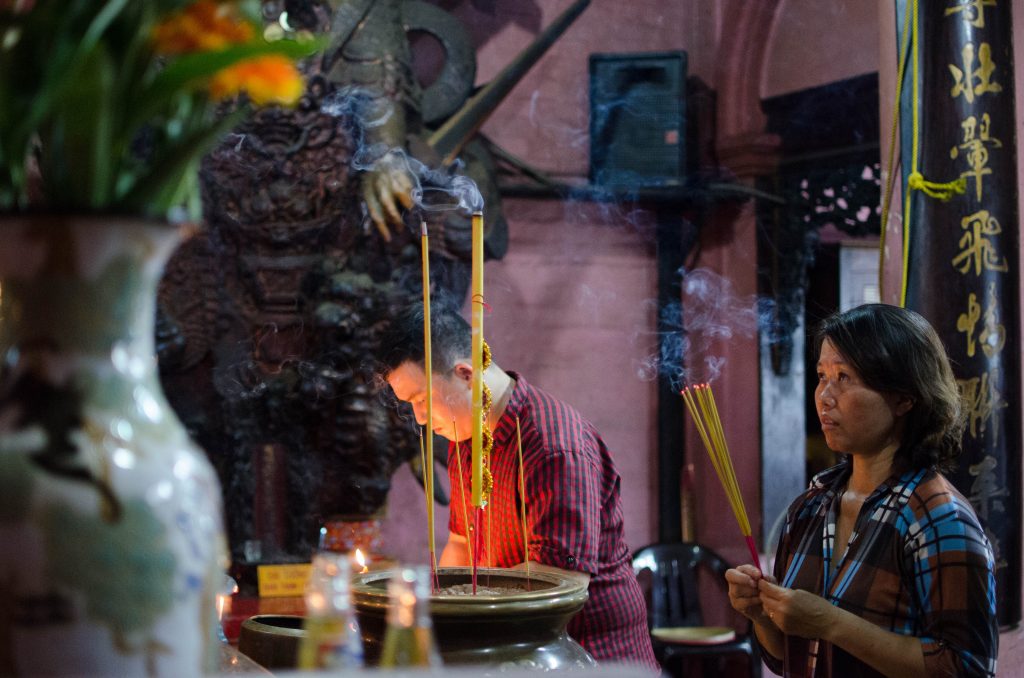 Regardless of what you believe in and what your desires are, you should visit the Emperor Jade Pagoda in Saigon. It will give you an insight into daily lives of Vietnamese people and will leave you with some great photos and memories.
Address: 40 Điện Biên Phủ Đa Kao Quận 1 Đa Kao Quận 1 Hồ Chí Minh, Vietnam
Opening hours: every day 7am to 6pm