Chiang Mai is the most popular location for expats in the north of Thailand. It is full of hostels, hotels and apartment buildings, which are available to rent in different prices. A room in a condominium can cost only 4,000 Baht per month, plus bills. But how to find an apartment in Chiang Mai if you want to stay here a couple of months? Let's start from basics.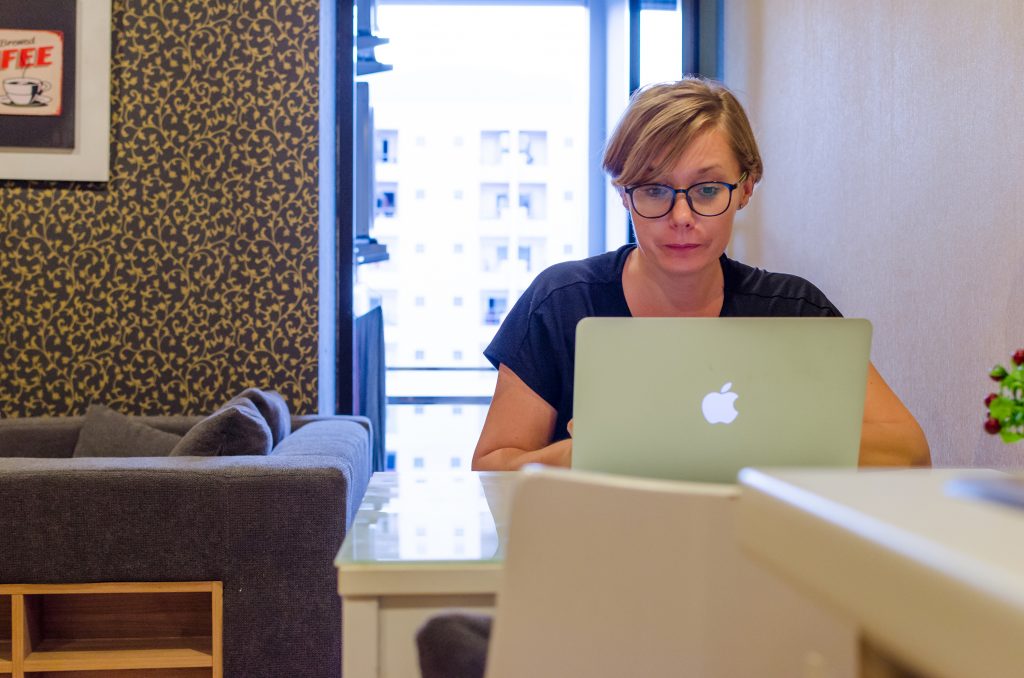 1. Don't rent before you see it!
Many future expats always worry about finding a place and look for something before they come to Thailand. Some of them book their flats when they are still in their home countries. That's a mistake! First rule – come to Thailand first, get to know the city and view some apartments, then you can decide which one to book.
2. Book a room in a hotel
Live in a hotel for a bit, preferably a month, or two, if you don't know the city. If you are doing your TEFL course in Chiang Mai then it's better to focus your attention on studying and lesson planning rather than looking for a flat. It is best to rent it after you find a job. Many hostels offer lower prices for a long-term rental. I always recommend Ping River House, where I spent wonderful 2 months at the beginning of my stay in Chiang Mai. This hostel is only 10-15 minutes walk from the city centre, it is located over the Ping River, near the Warrorot Market – one of the most popular markets in town. The price for one month at Ping River House is about 3,000 Baht plus 500 Baht for electricity and water.
3. Location
If you already know the city, you have a job and you are ready to settle in even more, then it's time to look for your perfect home. Think where you would like to rent your apartment in Chiang Mai.
Many expats, teachers and digital nomads, who work online, choose to stay in Santitham or near Nimmenhamida Road in the north of the city. In Nimmen you will find all kinds of apartments in different prices. It is far from the centre, so if you are tired of hanging out with backpackers and tourists, it will be a great choice for you. It is close to Maya shopping mall, local markets, street food stalls and trendy coffee shops.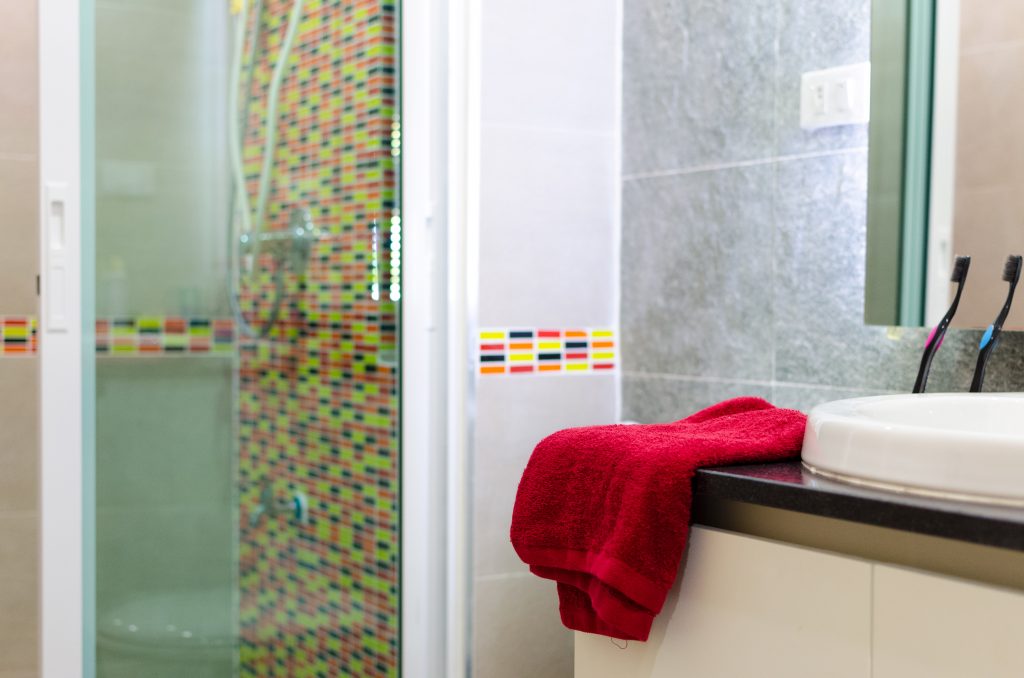 Santitham, where I used to live, is more 'local' and has a very 'Thai' vibe. It has everything you need, too and very often I found myself staying there for weeks as there was no need for me to go to the city centre.
At the moment I am renting an apartment near Wat Jed Yod temple – it is a less known area, full of local bars and cafes. Flats here are cheaper as they are further away from the centre.
Many expats choose to live outside of Chiang Mai, where it is peaceful and quiet. In Mae Rim, San Kompeang and San Sai you can find large houses with gardens to rent for very reasonable prices.
In general, it is very easy to find an apartment in Chiang Mai. I had to do it twice and in both cases it took me only 2 days. It is enough that you go outside of the city and ask around in condominiums.
If you're a digital nomad, you might like my video on how to find an apartment in Chiang Mai. 
4. What to expect
Apartments that are on offer in Chiang Mai are mostly new, or are only a few years old. For as little as 4000 Baht, plus bills, you can rent a studio (a furnished room with a bathroom and a balcony). Kitchens are not included. For an apartment with small kitchen you have to pay more, but let's be honest – no one cooks in Thailand if you can eat out for 35-50 Baht.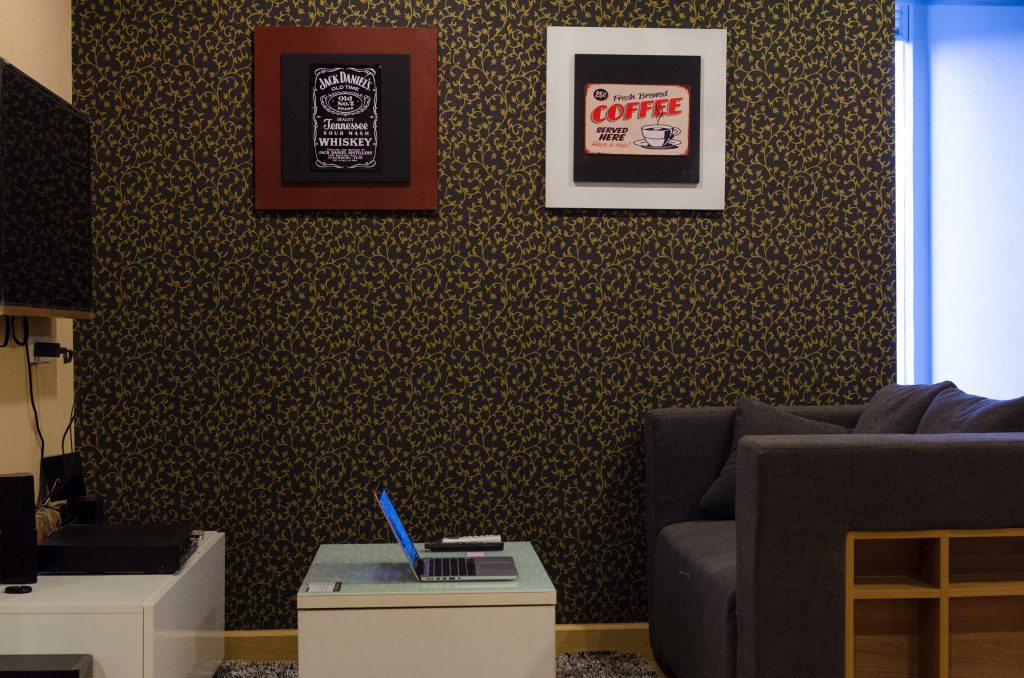 In the room you always have an air-con unit (careful with your electricity bill), sometimes a fan, a wardrobe, a desk and a bed. The flat should also have a western style toilet and a shower with warm water. Sometimes the latter is not available, which is not a problem during the hot season, but in the winter and in the rainy season it is really needed.
If you want to share a flat with your partner, you need something a little more expensive – 1-2 bedrooms. Prices for such apartments start from 10,000 Baht and very often include a gym and a small swimming pool.
Only larger apartments have washing machines. Every building has a common area, where you will find them. One laundry costs 20-30 Baht. You can also use laundry services, which are available on every street corner. One day you leave it there, the next day you take it back all clean and fresh. This costs anything from 60-150 Baht, depending on the weight and the prices set by the place.
5. How to find an apartment in Chiang Mai
After a couple of weeks you will meet other expats in Chiang Mai, who might be able to advise you on areas and ways of finding your dream flat. Quite often information about places to rent are not advertised, so it's worth asking around.
It is good to join one of the Facebook groups, like:  What Where When – Chiang Mai  and Chiang Mai Buy Sell Swap. You can ask about apartments to rent there.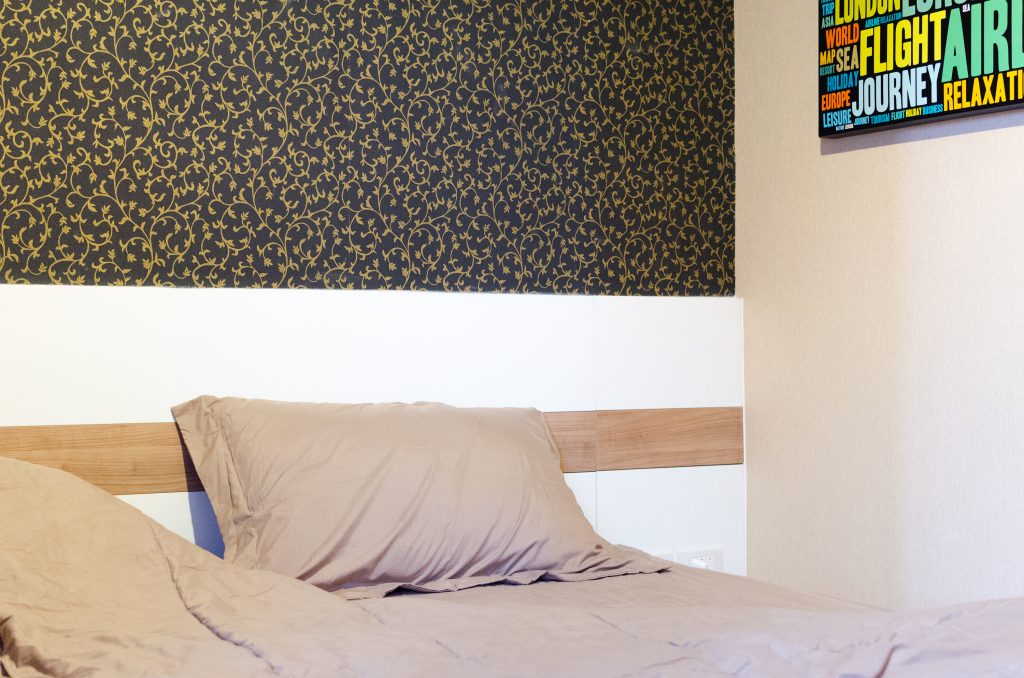 Websites like Chiang Mai Thai Apartments and Chiang Mai Properties offer many accommodation options. Renting through an agency is a good option for those, who don't know the city yet. Remember that an agency doesn't charge any administration fees. Only landlords pay all chargers, so you have nothing to lose.
If you're a digital nomad, then I also recommend using Nomad Rental, where you can find some really nice apartments for remote workers.
The best solution, however, is driving a scooter and looking around. Every larger building has a reception and a receptionist that can answer all your questions.
6. Remember
When renting a flat you need to pay a deposit of 2-months rent, plus one rent in advance, so be ready for an expense. Ask for a contract, where the rent amount, electricity and water rates are clearly stated.
Your apartment in Chiang Mai must have an air-con. You can't live without it here. Just remember about using it reasonably as the bills can grow to serious amounts. It is worth investing in a fan, or two.
On top of your rent you will need to pay bills. Water is usually 150-200 Baht and electricity anything around 7-Baht per unit. Wi-fi is normally included in the price, but if you work online then it's better to buy a monthly package from one of the local providers. Sinet offers good prices for fibre optic internet (600-800 Baht per month).
Useful articles