This is a sponsored post
My stay in Vietnam is slowly coming to an end. I have only a month left before I move to Kraków for summer. I haven't decided yet where I am going to move afterwards and I am still considering my options. My thoughts go back to my stay in Bali, where I spent around 2 weeks over 3 years ago. I think that staying there for a little bit again would be great.
Before my trip to Bali I hadn't done much research about the island. I didn't know where to go and what to see. I didn't even know where to stay in Bali. I had checked a lot of accommodation options, including the beautiful Karma Kandara, but it all seemed a bit overpriced to me. Finally I decided to just go there and discover things slowly, on my own. Maybe because I didn't have any expectations Bali turned out to be such a special place to me. I loved many things there, but when I think about my stay these top 5 come to mind first. 
The people
Balinese people turned out to be the friendliest and the most chatty locals I had ever come about. During my stay I had countless conversations with people who wanted to know where I was from, where I was going and why I was travelling all by myself.
Balinese culture dictates that no one should be alone, so whenever I was having a meal, or a drink, someone always joined me asking questions and trying to entertain me.
I was also constantly asked to have pictures taken. I guess a blonde, white woman was still something extraordinary in Bali.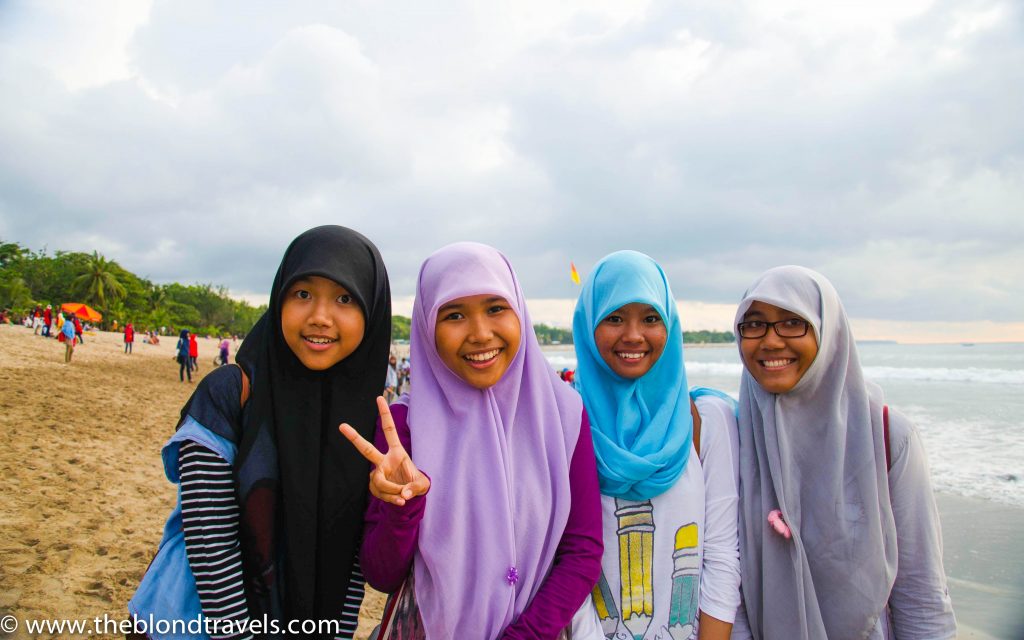 The spirituality
I am not very spiritual. I don't really believe in god or higher power, but Bali has that special ambience, which gets to you and you also start thinking about meditation and yoga even if you have never thought about trying it out.
My visit to the Balinese spiritual healer didn't change my life, but finally made me acknowledge things I was feeling at that time. And I will never forget Gede and his cousin, who took me around the island and told me so many things about the culture and living in Bali.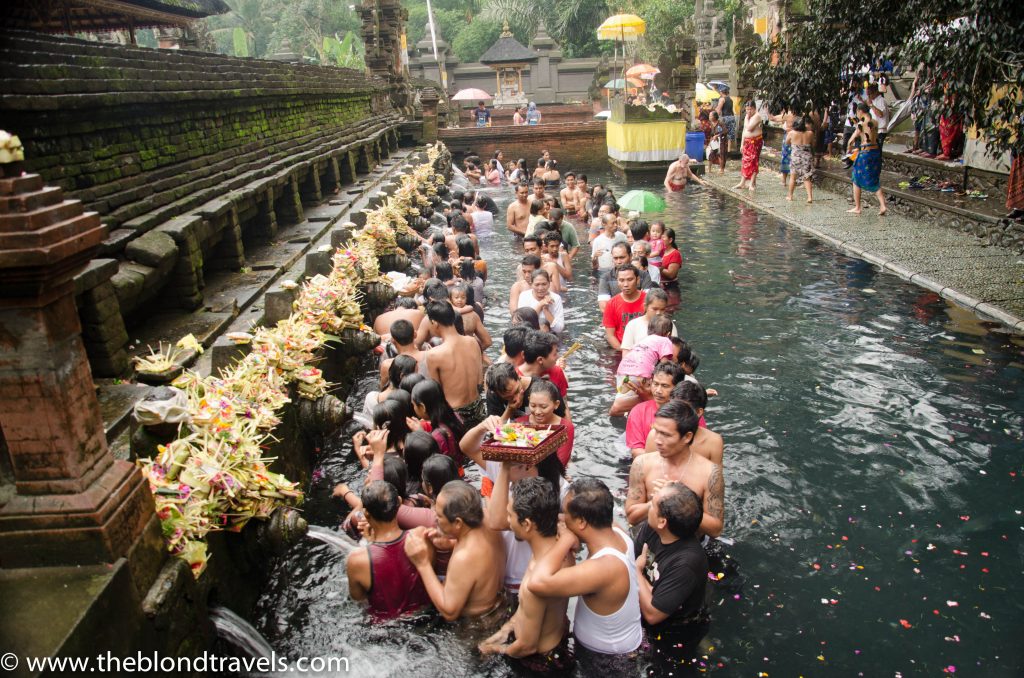 The colour green
Whenever I see palm trees swaying in the wind I feel happy. In Bali I had so many of them around me that I was constantly smiling to myself. The amount of green colour you see on the island is overwhelming.
I was there in November, when the rain often occurs and everything seemed lusher than you would normally see in other places in Southeast Asia.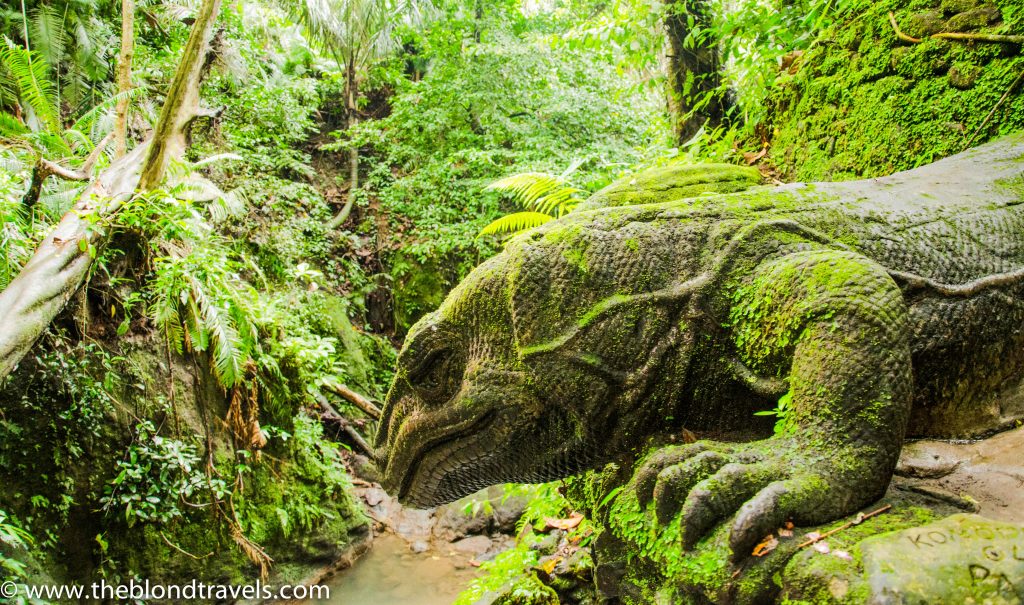 The laid back atmosphere
It doesn't matter where you stay in Bali, the atmosphere around you is always laid back and relaxed. As soon as you get off the plane you find yourself slowing down, not stressing and not thinking about anything else other than swimming in the sea, drinking cocktails and eating delicious food.
Massages
During my stay in Bali I would go to get a Balinese massage every day. The first thing I loved about it was the fact that every massage place had extremely comfortable beds. In Thailand you lay down on a mattress that very often shouldn't even be used for a massage. In Bali beds were professional and you didn't have to turn your head to the side when laying on your front, which saved me a neck pain afterwards.
The second thing I loved was the pressure a masseuse applied to my body. Comparing to a Thai massage, the Balinese massage wasn't painful at all and I could really relax.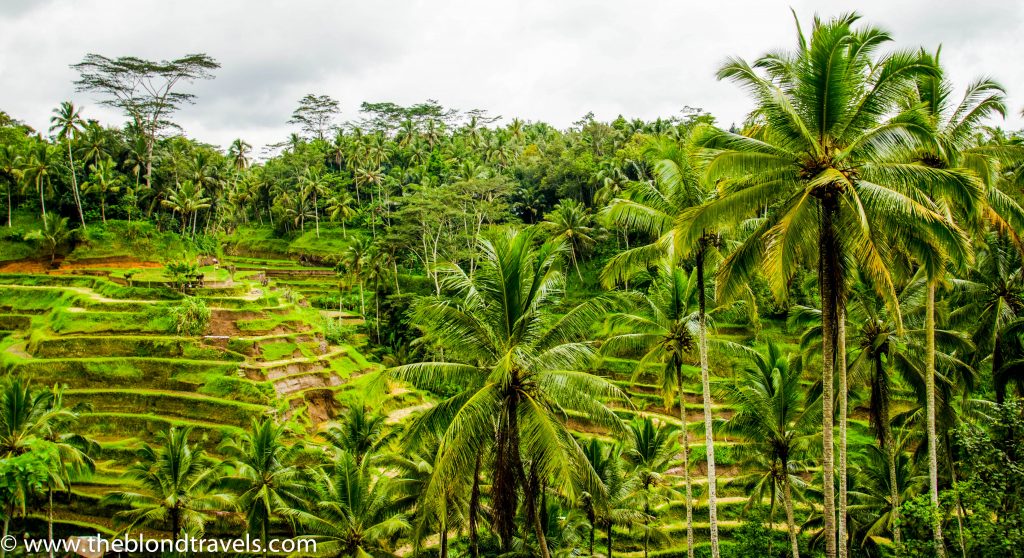 Despite the fact that I had no idea what Bali was about when I was going there, it turned out to be a very special place to me, a place I keep thinking about, and a place I will probably go back to. I would love to live there for a couple of months in a nice house, overlooking the rice fields, working on my blog in a relaxing atmosphere. I guess it is time to start doing a research on where to stay in Bali and prepare myself for the amazing time in Indonesia.