Flower Festival takes place in Chiang Mai during the first weekend of February. It is the time when most of the exotic, colourful flowers bloom in the valleys near the town, and Thais love them as much as they love their food.
The festival features a big parade, which starts from Nawarat Bridge and goes to the Tae Pae Gate. It takes around two hours for all the floats, bands and people dressed up in traditional costumes, to walk that short distance. The parade shimmers with gold and all the colours you can imagine. The floats are decorated with flowers, each one of them different, and carrying a beauty pageant contestant.
Last year the parade took place in the afternoon, so I didn't have a problem with getting to the Nawarat Bridge on time. This year, however, it started at 8 am, and I only realised it after waking up and reading about it on the internet…at 9:30 am! I got to the Tae Pae Gate on time to see the last float entering the square. I took some photos of it (not very good ones), and then had a chance to snap a few shots of the people walking around the gate.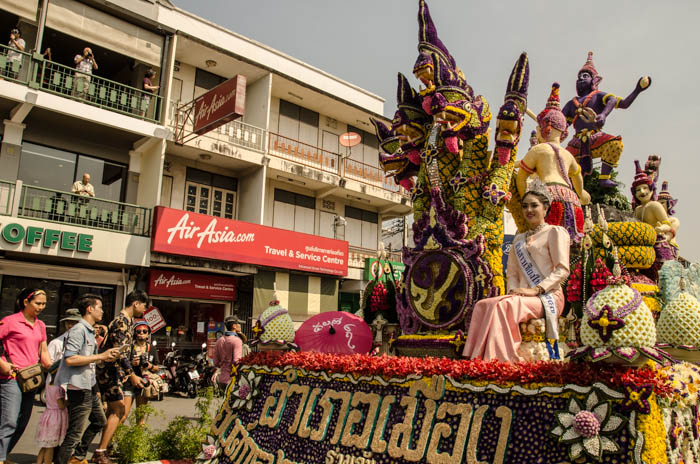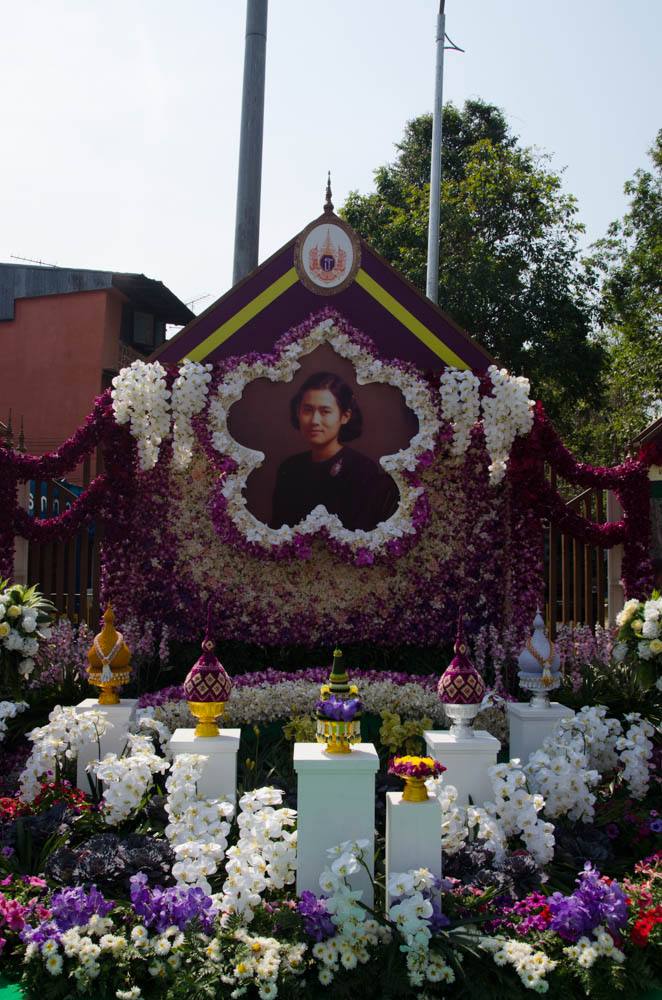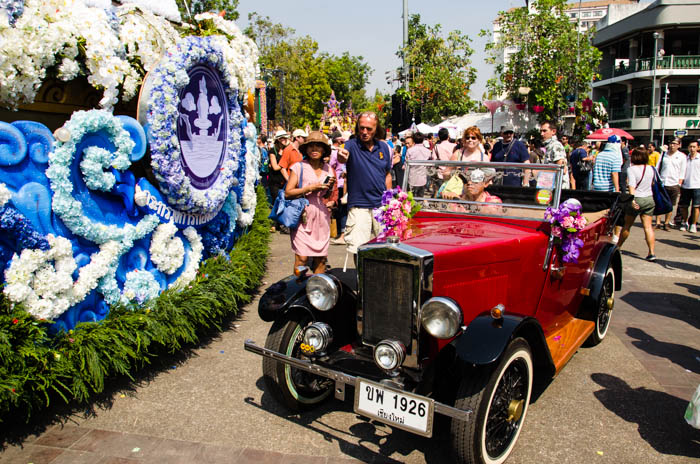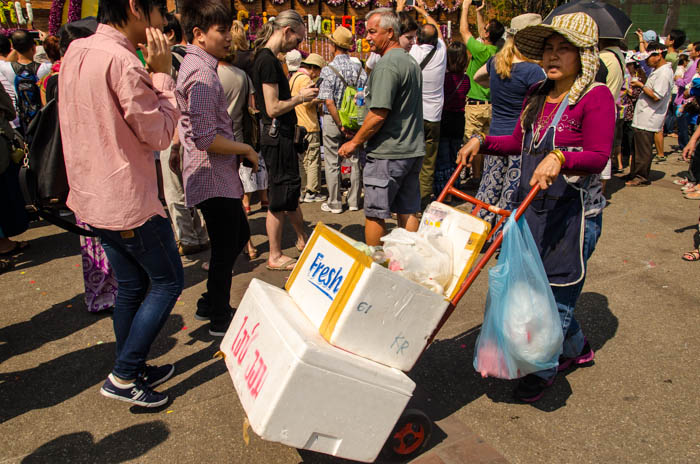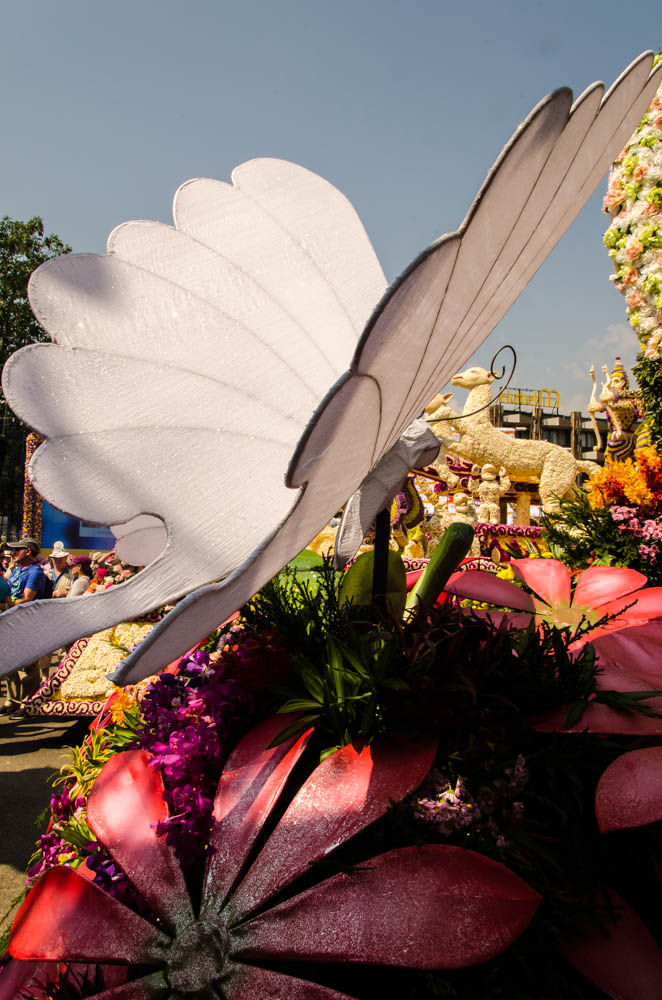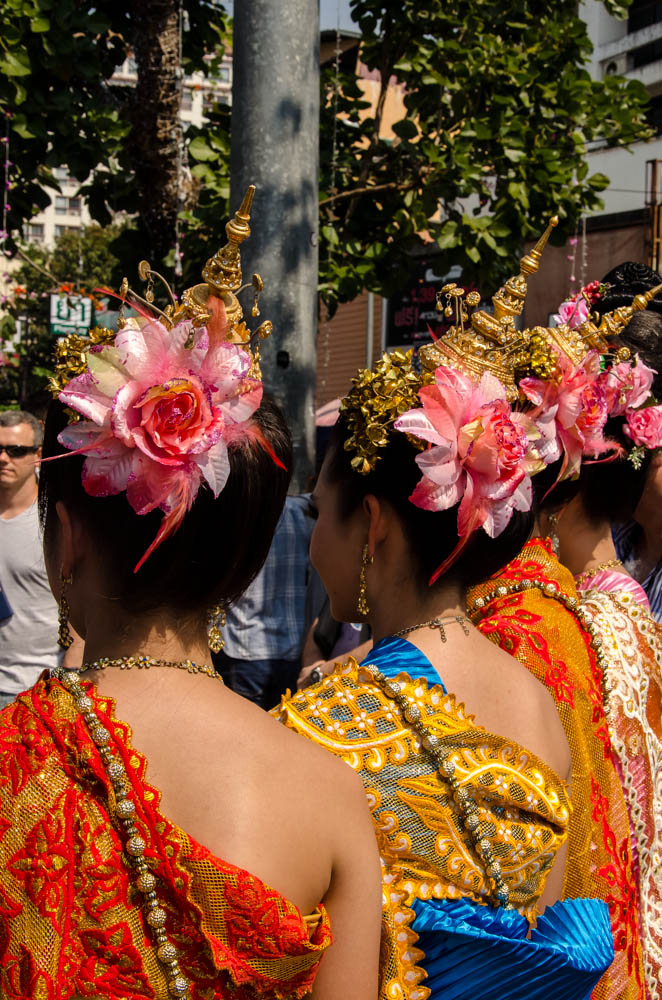 After a while I grew tired with the growing crowd and went to wander around the small sois (streets). In one of them I encountered a group of performers and I asked one of them if I could take a photo. It wouldn't have been anything special had I not asked in Thai – I was really proud of myself.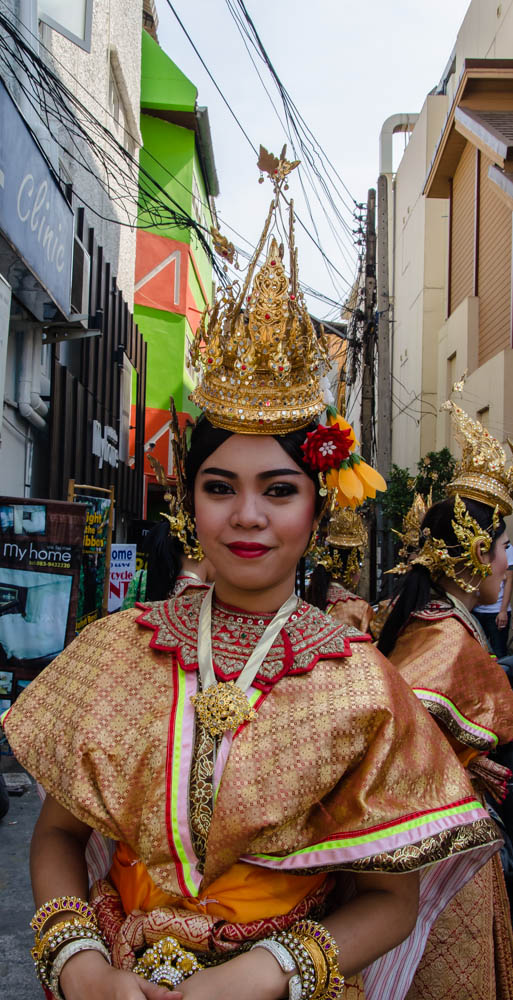 After wandering around some more, I met my friend for a coffee and spend an afternoon sitting in one of my favourite cafes in Chiang Mai – Mo Rooms.
At around 4 pm we made our way to the south east part of the city, where we could see the floats up close and enjoy the market and the local food.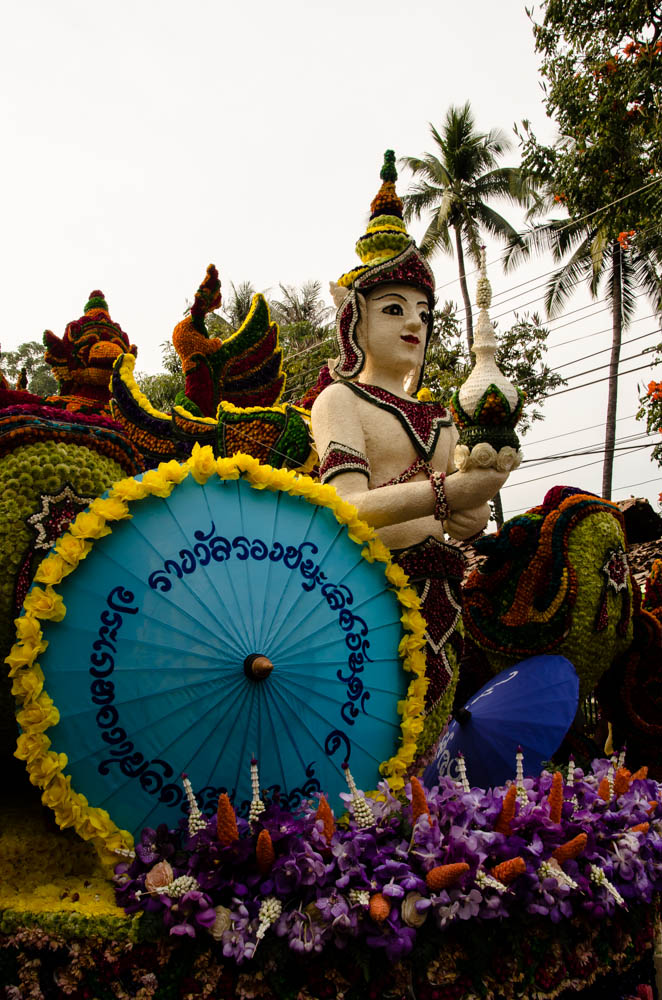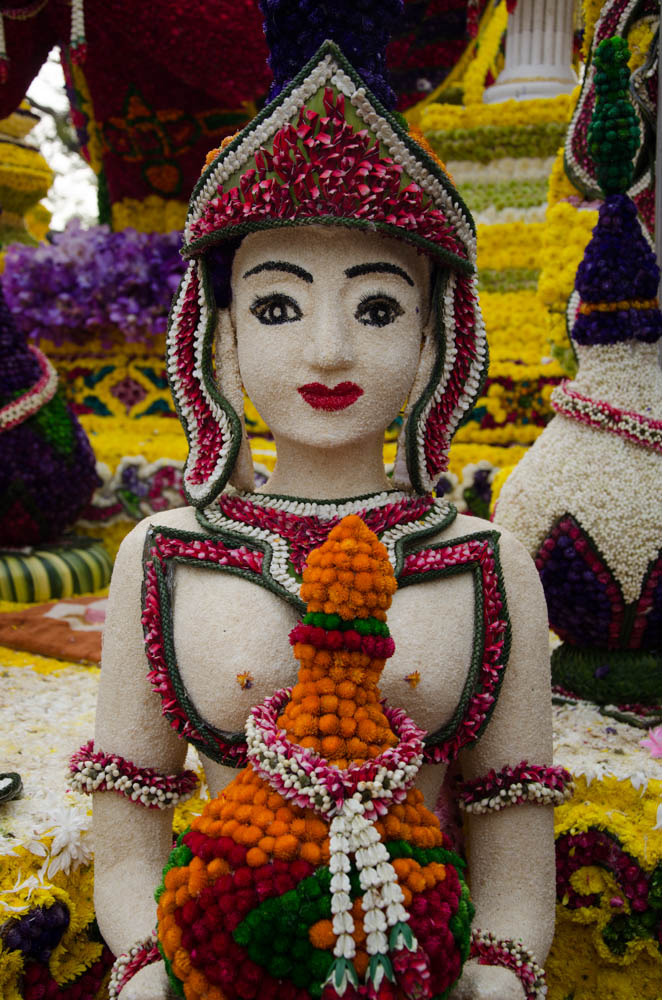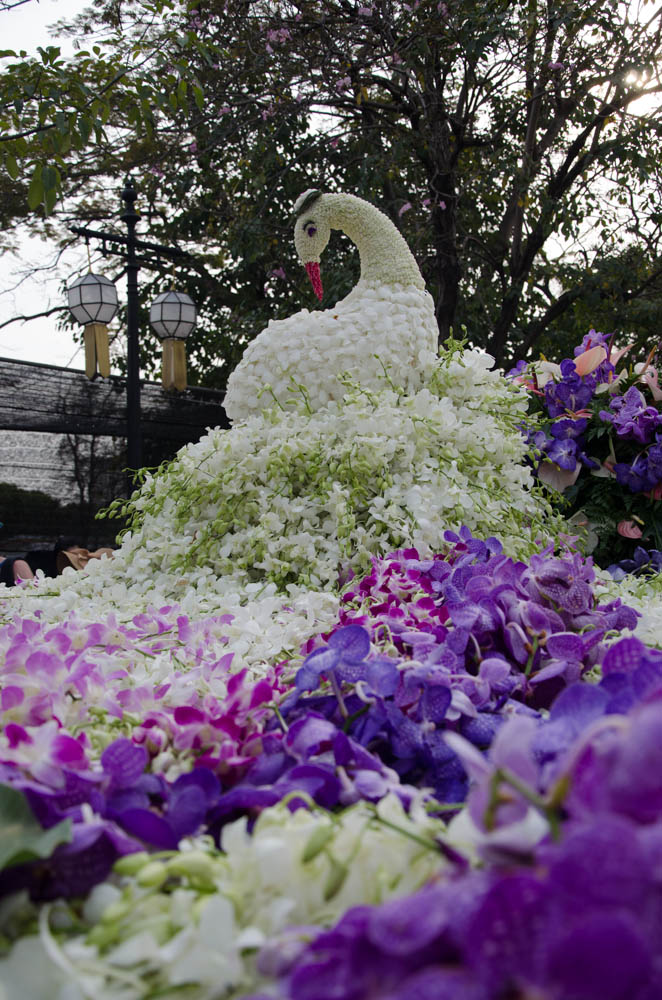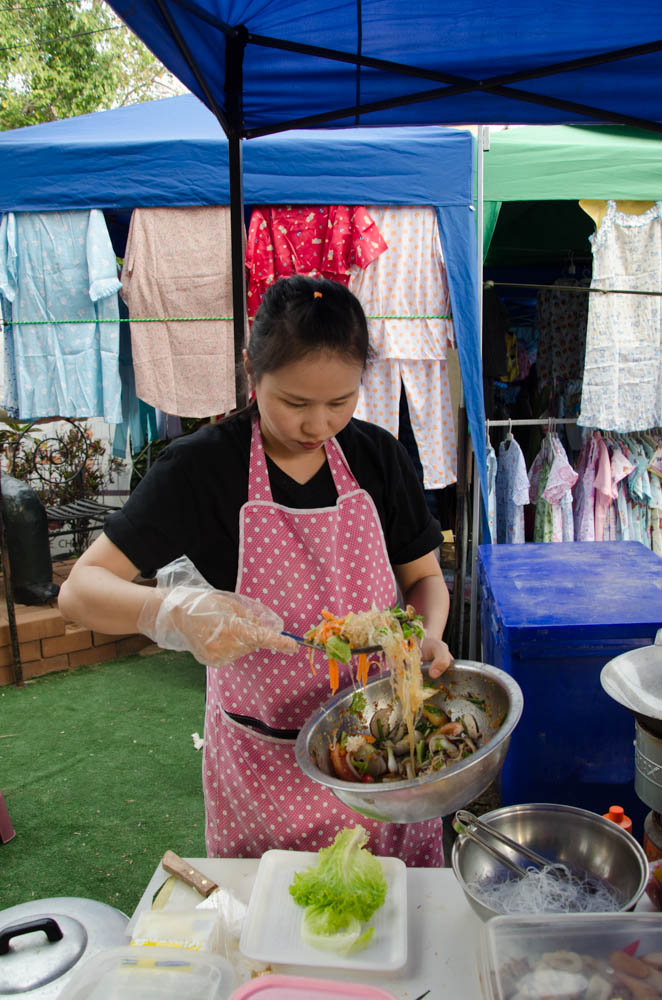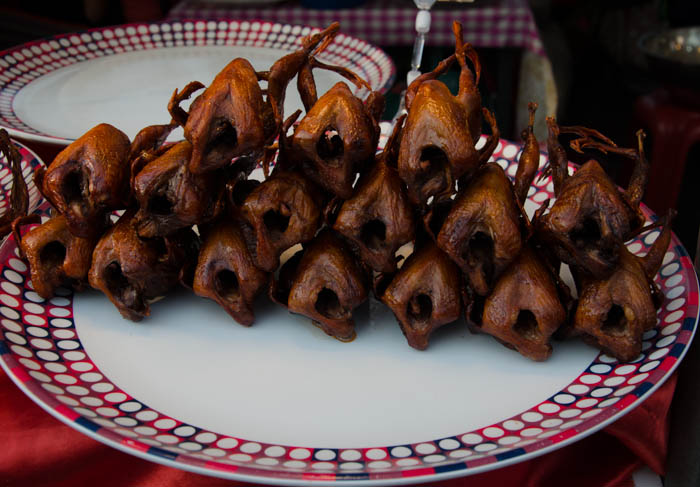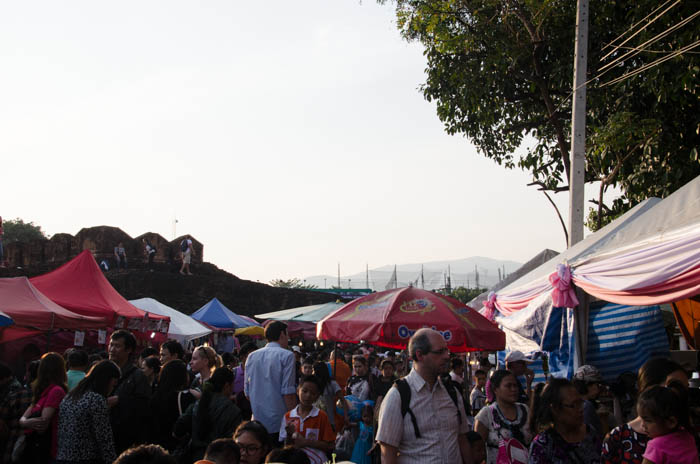 We also had a nice walk in the park, just next to the market. The park is really tiny and it takes 5 minutes to walk around, but because of the festival it was full of people. There was a large group of hippies practising yoga and chilling out, and a lot of locals, sitting around and spending quality time with their families and friends.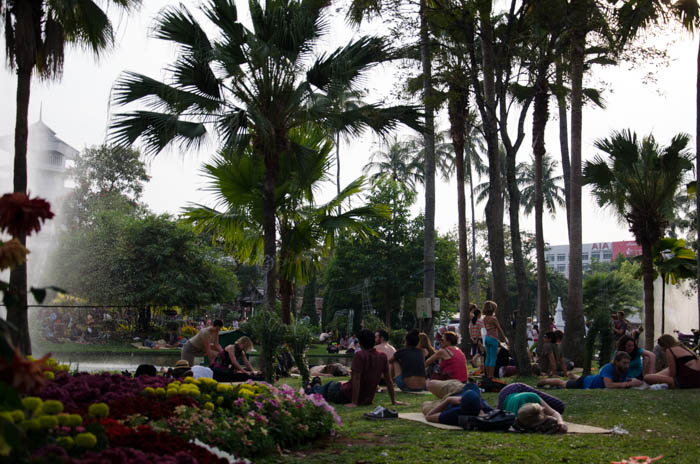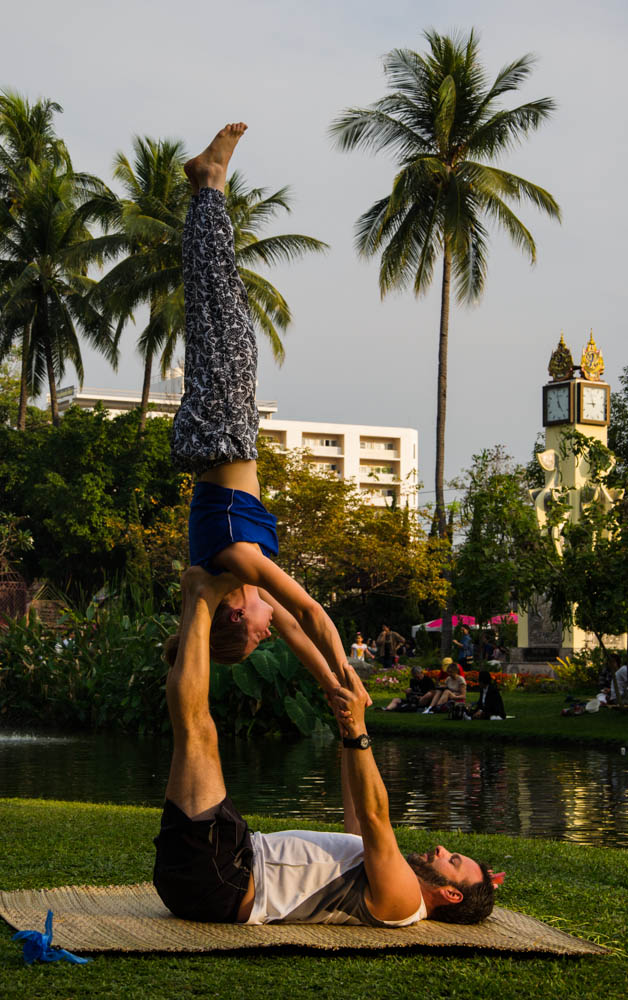 A really good day overall. Shame I couldn't make it to the parade, but then 8 am with the hazy skies we have had recently is not the best hour to take photos. Let's hope next year the organisers will move it back to the afternoon.