Chiang Mai has always been popular with travellers. It attracts visitors with its old town, beautiful temples and Thai culture, which you can experience here in many ways. I have been living here for 2 years now and during the last year, I have discovered many wonderful things to do in Chiang Mai.
I experienced some great music and cultural festivals, I witnessed beautiful Buddhist ceremonies, I drank my coffee in extraordinary surroundings and went on amazing motorcycle trips. All of these things can also be done in 2016. In case you haven't read my previous posts, here are some events and places that will make your stay in Chiang Mai in 2016 even more extraordinary.
Live Music
I have been to at least 3 music festivals in and around Chiang Mai. Every time it was a blast. In 2016 Shambala In Your Heart Festival will take place from 12-20 February in Chiang Dao. The event is organised by a Japanese hippie community living in Chiang Dao. It has a great atmosphere, lots of delicious and organic food and every day it is dedicated to a different genre of music (but don't expect any DJs playing electronic, or techno music. The bands playing at the festival are mostly rock and indie).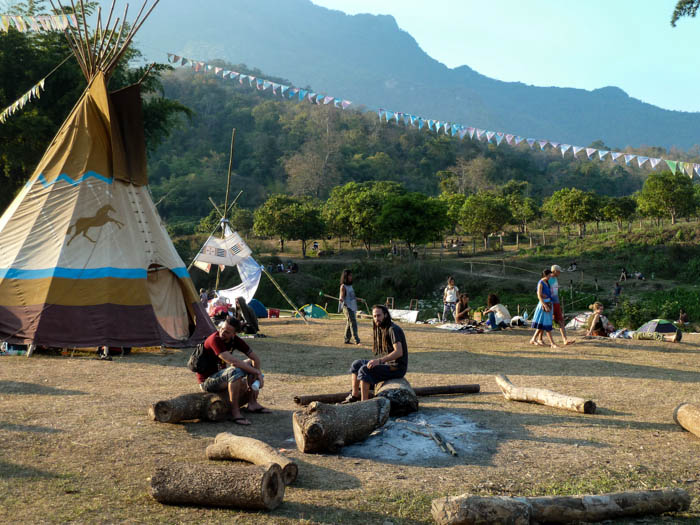 A few weeks ago it was known as the Mojo Bar, but now the name has changed to Escudo and instead live jazz music there is a reggae/ska band, which is quite good. Next door, at their bigger venue, you can jiggle your booty to some pop hits played by a Thai band. The bar is open every day.
Cultural festivals and events
The Flower Festival is one of the biggest festivals in Chiang Mai. Every year the city blooms to life with flowery decorations. On the main days of the event there are performances at the Tae Pae Gate and a parade, which includes huge platforms, decorated with flowers, young girls dressed in Lanna outfits and bands playing traditional Thai music. This year the Flower Festival in Chiang Mai takes place on 5-7 February.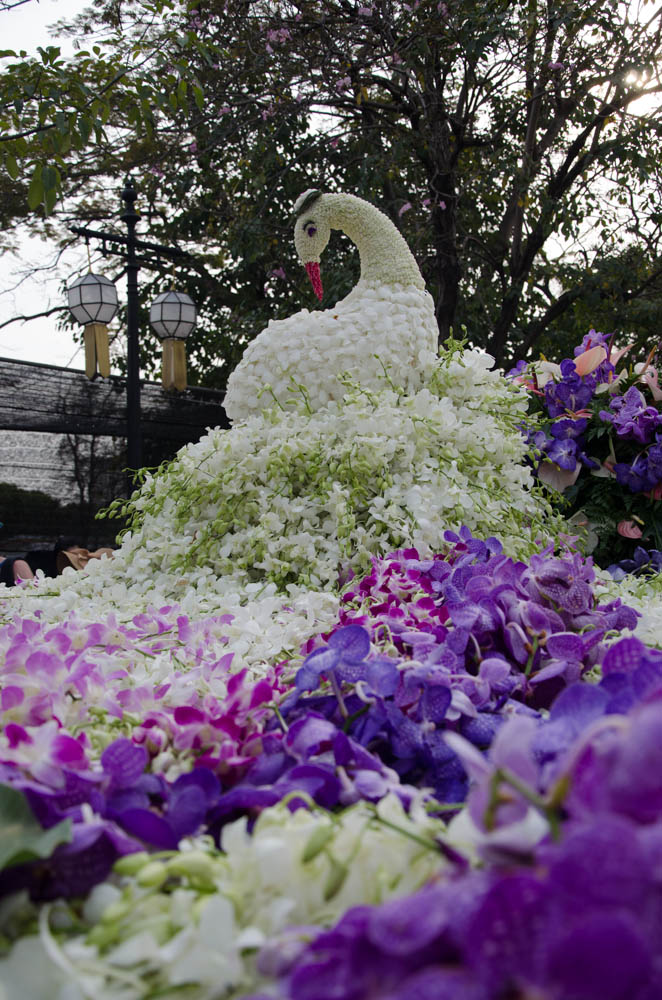 This was one of my favourites last year, but mostly because the light was really good and I took a lot of great photos. The main celebrations take place in and around the Warrorot Market. Go there early, in the afternoon, before the hordes of tourists flood in. In 2016 the Chinese New Year takes place on the 8th of February.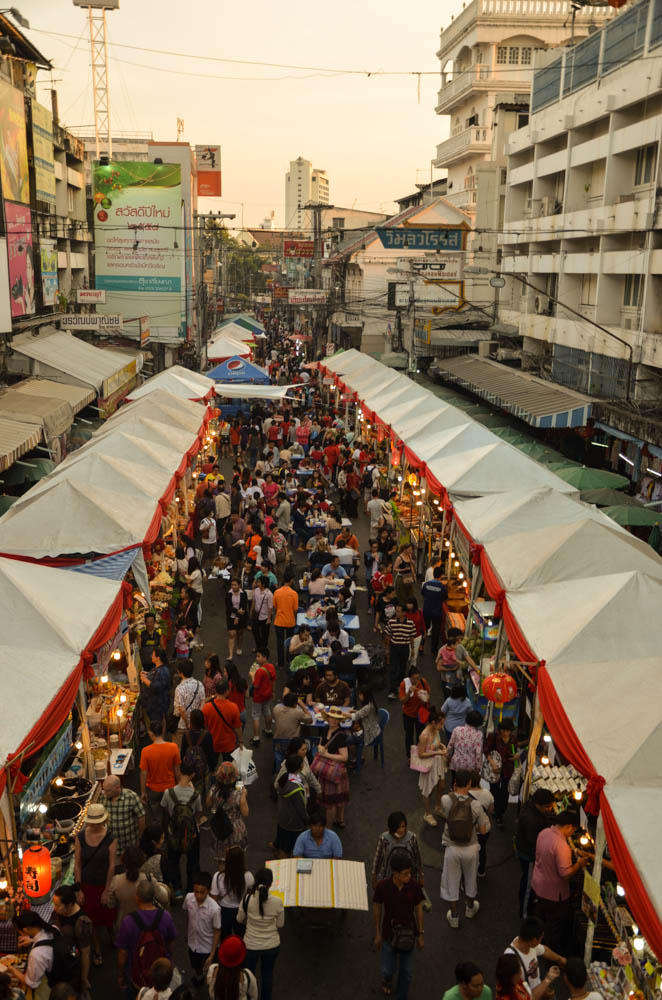 Religious festivals
Chiang Mai is famous for its festivals. Songkran is the Thai New Year, when everyone splashes each other with water. Here it lasts for 3 days and it is an absolute craziness. I have survived this festival twice and it was tons of fun. In 2016 it will take place from 13th to 15th of April.
Another festival worth mentioning, and which is overlooked by visitors, is the Magcha Bucha Day. It is one of the most important Buddhist holidays and is celebrated on the full moon day of the third lunar month of the Buddhist calendar. During that time people gather in temples at night to listen to pray and to burn candles to commemorate Buddha's teachings. The whole city is illuminated with lights. Temples worth visiting in the evening are: Wat Jed Yod, Wat Umong and Wat Luang – three of my favourite ones. I would recommend to come and witness the ceremonies in Chiang Mai as the city is not as full of tourists as during the other events and it is a lovely festival. In 2016 Magcha Bucha will take place on the 22nd of February.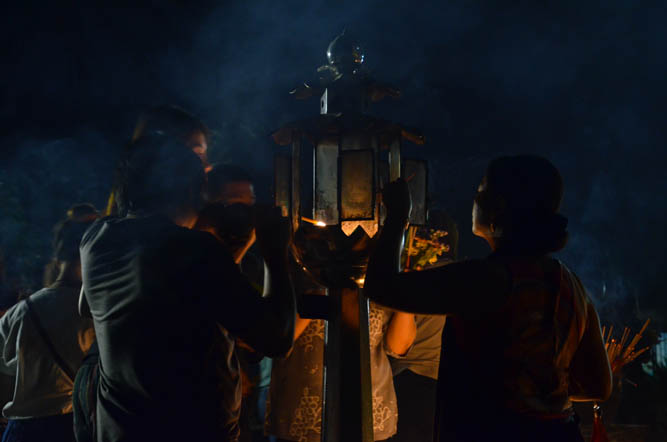 Loy Krathong is of course the one that is known all around the world. It is also a very nice festival and I think it does have a romantic ambience. There are usually two major events during that time-one taking place at the Ping River, where you can release your own krathong (a flower arrangement that is put on a water as symbol of releasing worries and bad luck), and Yi Peng Festival at the Mae Jo University with the mass release of Chinese lanterns. However, in 2015 the lanterns were forbidden by the government and people can only lit them on one day. The ceremony at the Mae Jo University was also cancelled. There is usually a lot of confusion about what is going on during that time. It is best to follow Chiang Mai Best to get the up to date information.
Coffee culture
This is a truly unusual place and one that you cannot miss if you are visiting Chiang Mai and have a little bit of free time. Here a community of artists gathered to create a small village, where you can buy art, or simply rest and drink one of the best coffees in town.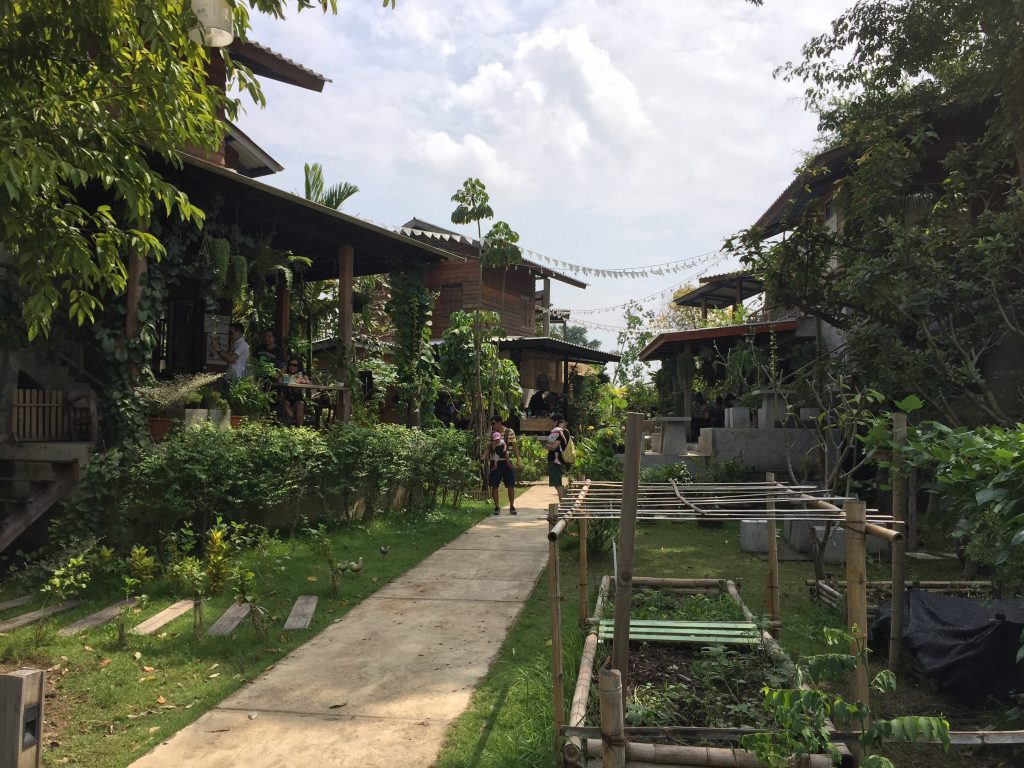 I have only mentioned this place on my Facebook Page. I am a huge coffee fan, although I don't really like writing about it too much. Any way, Mamia is a beautiful place. The furniture is a little outdated and dirty, but they have a beautiful garden at the back, overlooking the river and the temple. The coffee here is really strong and has a slight nutty taste and smell. It is not a place to work, but to relax and enjoy the surroundings.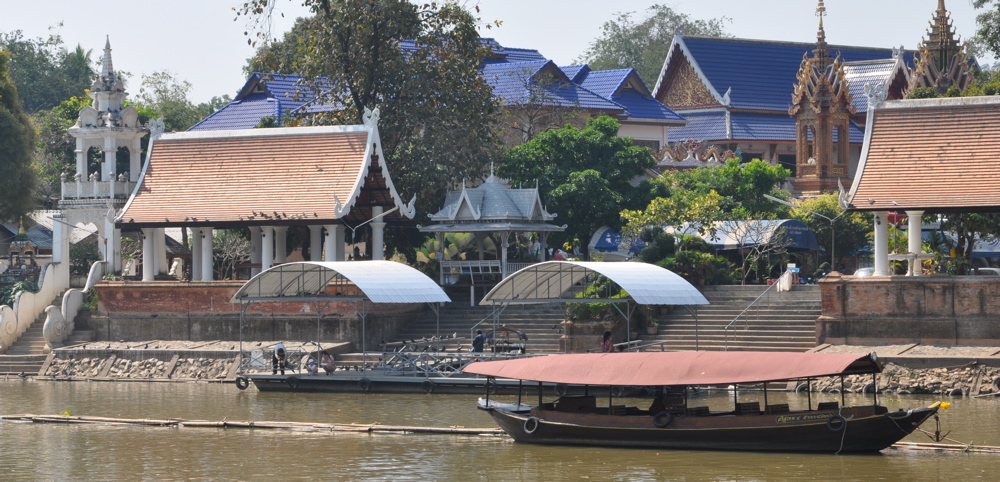 This was suppose to be my little discovery but, as I have recently found out, many other digital nomads know about it. If you would like to enjoy your coffee in a quite surroundings, visit Artisan a little earlier. They open at around 10 and that's the best time to come.
Motorcycle trips
Many people when visiting Chiang Mai go to the Mae Sa Waterfall, which is at the very beginning of Mae Sa Valley. If you have your own transport and drive a little bit further you will not only see amazing views of the mountains, but also can visit the Queen Sirkit Botanic Gardens, Mae Sap Cave and then continue to Samoeng through really beautiful rice paddies.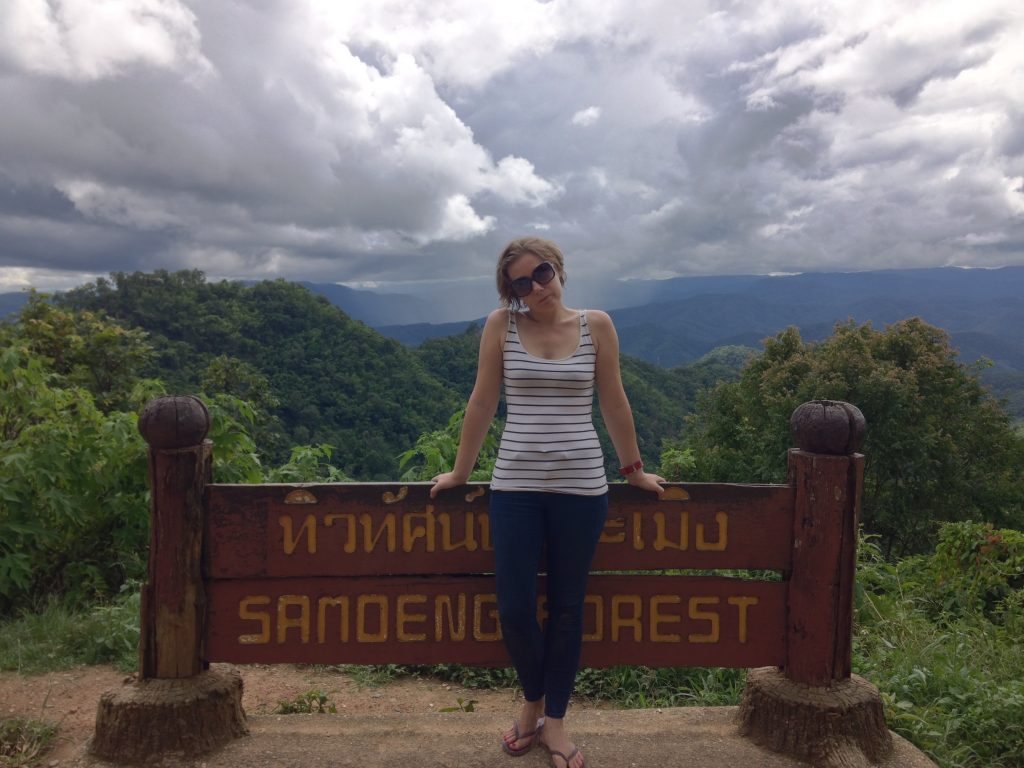 Mon Cham is located not far from Mae Sa Valley. It is a restaurant and a camping resort located approximately an hour drive from Chiang Mai, in the Mae Rim district. The site is famous not only for the amazing views, but also for the agricultural Nong Hoi Royal Project, which helps the hill-tribe people with growing various kinds of vegetables and fruits and turning their farm productions into high-income crops. Nong Hoi Royal Project lays on the 1,400 m-high mountain and grows strawberries, various kinds of vegetables, herbs and lavender. The rest of its income comes from the tourists that visit this place every day. You can also stay there overnight.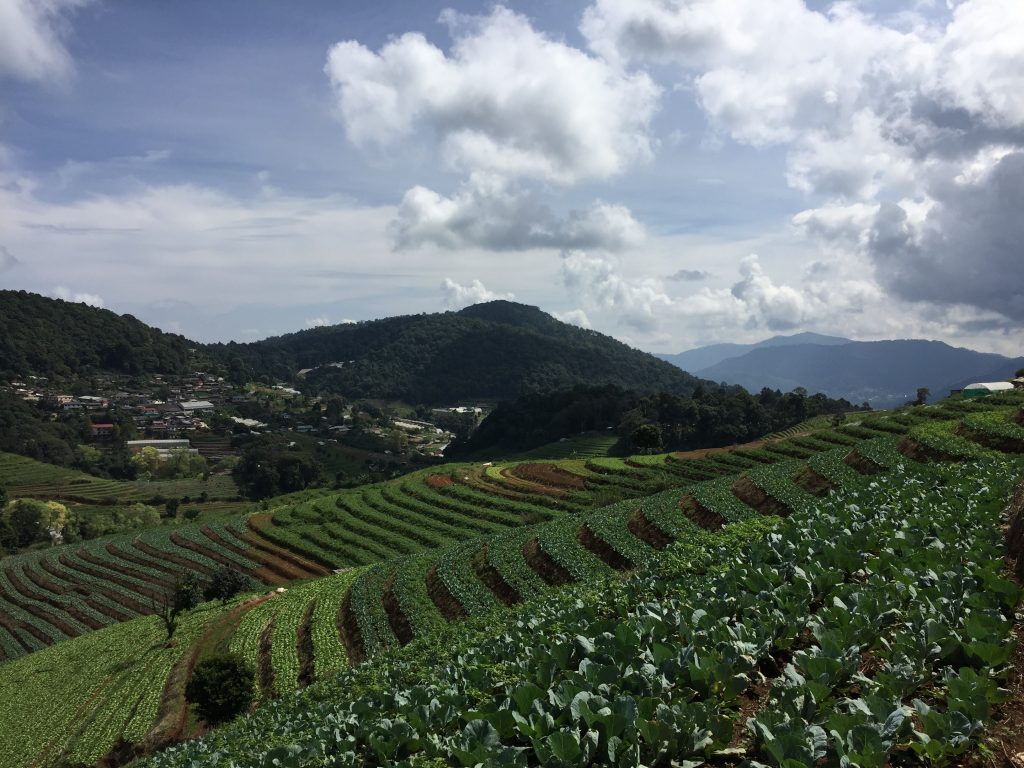 Located about an hour drive from Chiang Mai and a few minutes drive from San Kamphaeng Hot Springs, this little unknown place is absolutely breathtaking. Be prepared to climb a lot of stairs, but remember that the effort is well worth it.