Had Rin is a small town, located on thee beautiful island of Koh Phangan, in the south of Thailand. It is mostly famous for its full moon parties – monthly events, frequented by thousands of young people looking for cheap booze, loud music and good fun.
I have been coming to Had Rin every year for 5 years now. I treat it as my haven, a place where I can escape to if I want to relax on the beach and do nothing for a couple of days. I know this little town well and that's why I've created a short guide to Had Rin, which should help you when planning your visit here.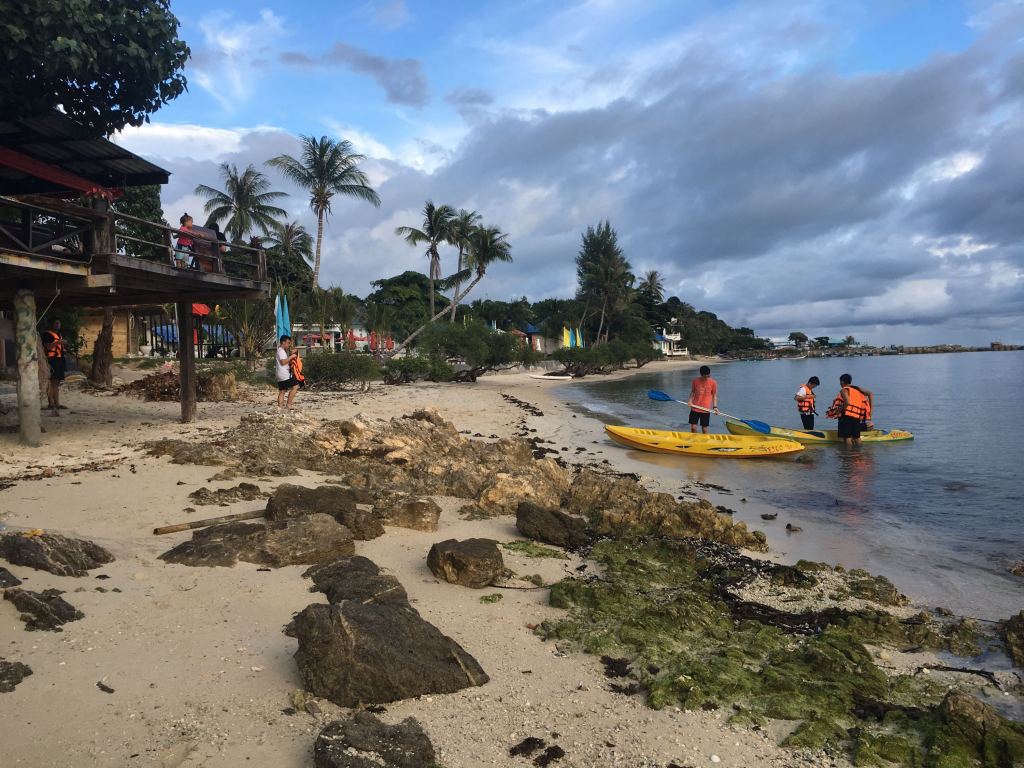 When to come to Had Rin?
Normally the best months to visit Koh Phangan are from December all the way to August or September. Dry season brings hot air to that part of Thailand. In general, it rains here all year round, but it happens in the evenings and doesn't take long until it stops. If you would like to avoid crowds and take advantage of lower prices then visiting Had Rin and Koh Phangan between March and May is the best choice.
Full Moon in Had Rin takes place once a month. During that time the town is filled with people, music booms from every corner and prices are higher than normal, no matter the season. In my opinion, everyone who is young or likes to party should experience a full moon party at least once. It's a crazy, fun filled night. If you are ready for the craziness then check out the most up to date schedule for the upcoming parties.
Koh Phangan hosts other events, too such as black moon parties, half moon parties and Loy Lay parties, but these do not take place in Had Rin.
If you are not a fan of staying up all night and prefer peace and quiet, then visit the town outside of the full moon. Had Rin is just a sleepy town then. There is not much going on and you can easily find a quiet spot on the beach.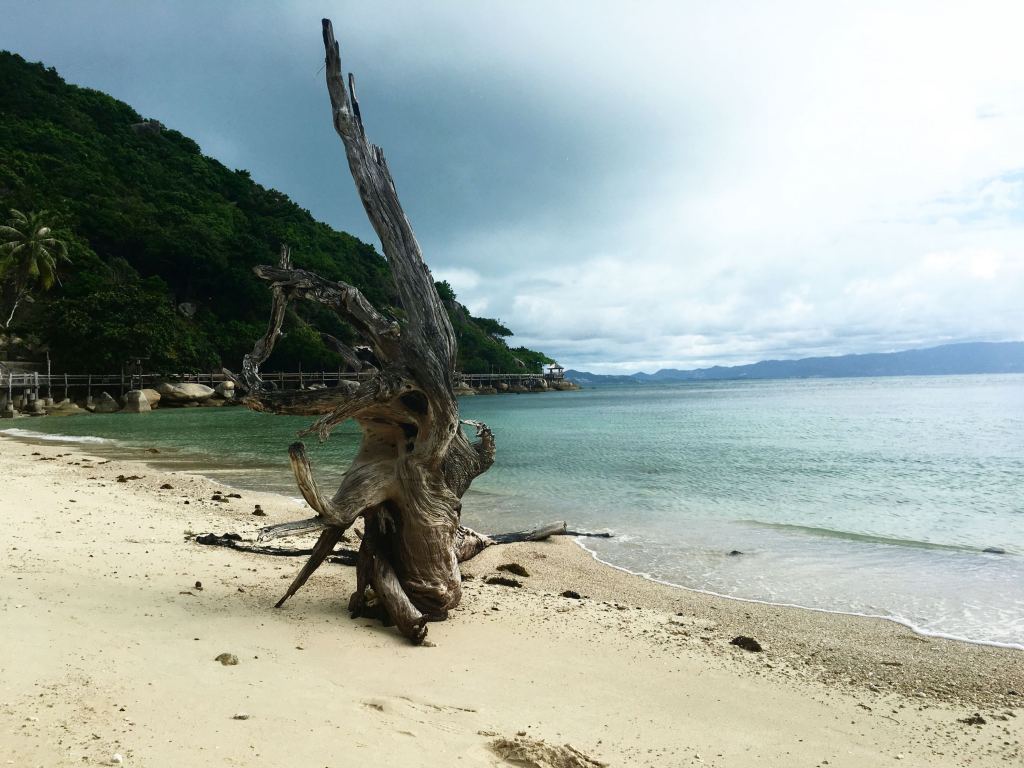 Had Rin – what to see and do?
The town is suitable for single backpackers travelling alone, for couples on their honeymoon and even for families with children. Everyone will find something for themselves. Here are some of the most popular activities you can do in Had Rin.
Relax on the beach: Had Rin has 3 beaches. Sunrise Beach (Had Rin Nok) is the main one, where the full moon party happens. No matter when you visit the town, you will always find a place to lay down and relax. Sunset Beach is a bit further away from the town's main street. It is narrower than its more popular sister, but it's perfect for evening walks. Leela Beach is very quiet and popular mainly among couples and families with kids.
Try water sports: You can rent jet ski or try surfing. The wave here is perfect for the latter and jet ski rental place can be found on the Sunrise Beach.
Play volleyball: If you're a team sports enthusiast then you can play a game of volleyball on the Sunrise Beach, near Tommy Resort.
Go for a walk: Wander outside of Had Rin where you will find a few view points and quiet beaches. You can also climb the Mellow Mountain, which provides perfect views over the main beach.
Watch the sunset and sunrise: Both are pretty spectacular in Had Rin and can be admired from Sunset Beach and Sunrise Beach.
Rent a scooter: This is the easiest way to see the island. Beaches on Koh Phangan are beautiful and you can discover most of them in one day. Scooter rental places can be found all over the town. One day costs 250 Baht.
Play some games: If it rains, you can make your way to one of the bars, like The Sandcastle, where you can play Mario Kart, darts or beer pong.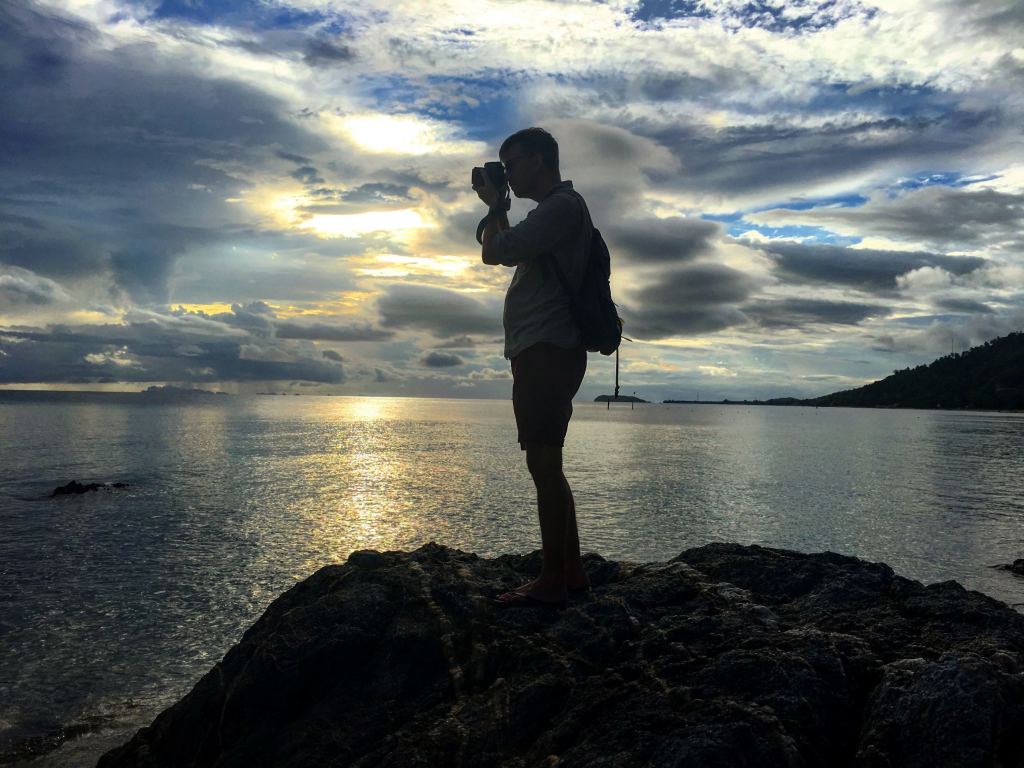 Where to get the best food in Had Rin?
Unlike in Railey Beach, where I had the worst food in Thailand, Had Rin provides many good options. Here you will find food suitable for vegans, vegetarians and meat lovers. Prices are a little higher than in other parts of the country, but they are still reasonable. My favourite places to eat in Had Rin are:
My Friend's Restaurant: Beautiful, tasty, authentic Thai food. You can choose between rich curries, fried rice and noodle dishes. I don't recommend western food here.
Mr K: This is a perfect place for a midnight snack or a hangover cure. It's very close to the main beach and is open 24/7, which makes it the best option if you're a little tired and hungry after a whole night of dancing.
I Sapori: My favourite place to eat in Had Rin. Gianni's pizza and pasta are beautiful. There is no other place like this in Thailand!
Sunrise Bar: located right on the beach, near the Mellow Mountain, it's a lovely bar serving western and Thai food. Not everything here is good, but go for Thai dishes or the salad with grilled chicken.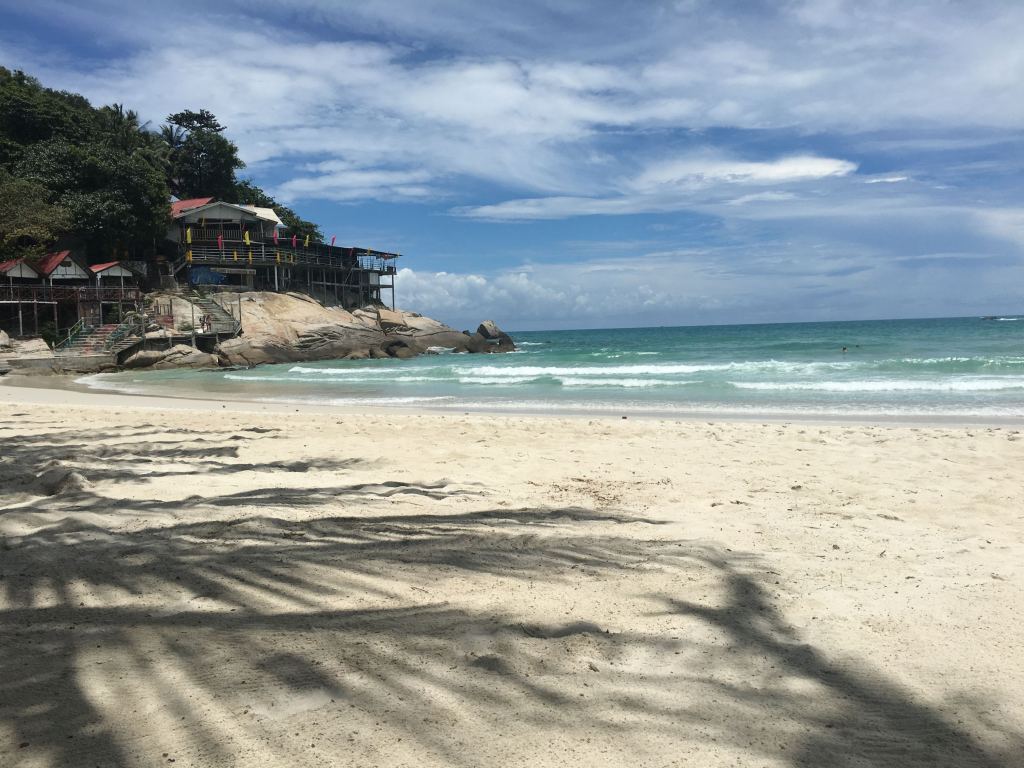 Where to party in Had Rin?
This is the party capital of southern Thailand, so if you're a party animal you will find a lot of options here. The nights in Had Rin (outside of the full moon party) start late. If you go out around 9 you will find people sitting at tables in nearby restaurants. The real party starts around midnight and goes on until 3-4 am. The only place where you can have some fun is the Sunrise Beach, which features 2 main bars:
Drop In Bar: This place has a long history and recently it celebrated its 28th birthday. Come here for cheap buckets, drinking games and fire shows.
Cactus: Tends to be more crowded during normal days as it's the first bar with loud music that you will see when you enter the beach. Here you can also enjoy a fire show and play some games before the real party starts.
Sandcastle is another cool place to party at. However, they organise special events only once or twice a week with DJs from all over the world. Check their schedule on their Facebook page for more details.
If you're looking for a quiet drink in the evening, you won't be disappointed either. Bars on the beach offer comfortable seatings and tasty cocktails. For sunset watching you can go to Esco Bar on Sunset Beach.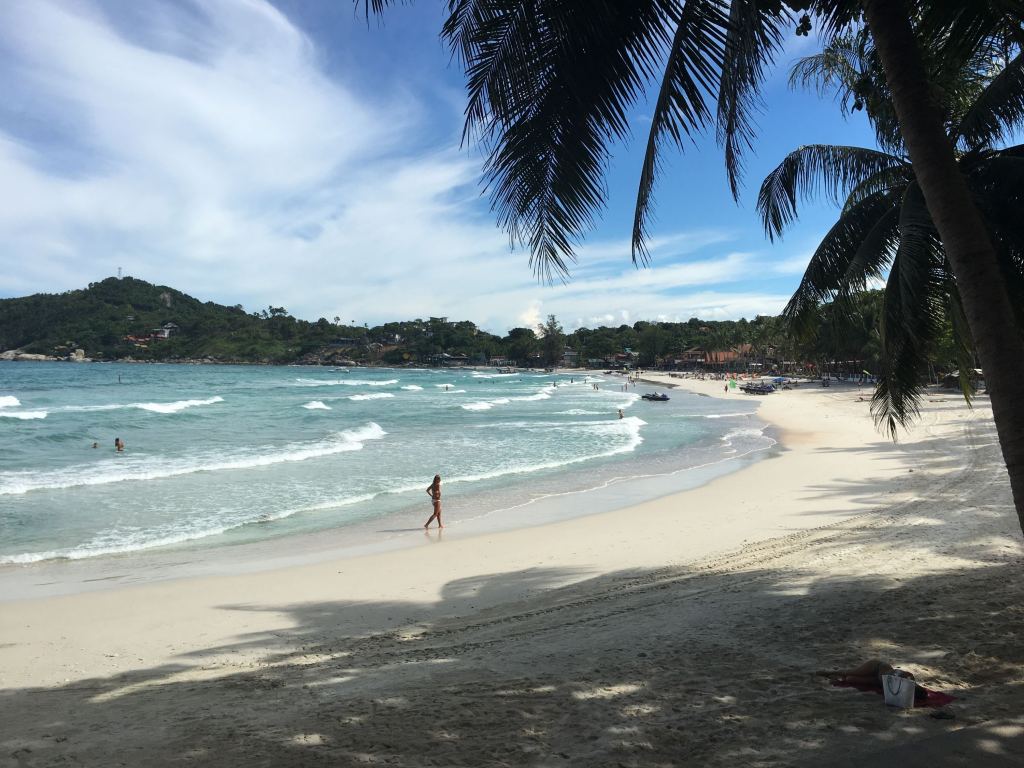 Where to stay in Had Rin?
Had Rin has plenty of accommodation options. In fact, almost every building here is a hostel, hotel or a resort. I have a a few favourites, where I stay and which I recommend to my friends.
Yoghurt Home 3: My number one place! These family run bungalows are clean, quiet and very close to the beach. You really cannot beat the price for what this place offers.
Tommy Resort: A lovely resort with a great vibe. It's located right on the beach and features an outdoor swimming pool. During the full moon parties it's a great place to start your night.
Cocohut Resort: Beloved by families with children and couples on their honeymoon, this resort offers rooms with private balconies and an outdoor swimming pool. It's located on Leela Beach, a few minutes walk from the town's centre.