At 8 in the morning Da Nang is already buzzing with life. People speed through on their mopeds, rushing to work and driving their children to school. This is also the time of the day when  the biggest market in the city opens its doors to visitors and buyers. Han Market is conveniently located at the banks of the River Han, in the city centre. It was opened in 1940s and it has been bustling all day with shopkeepers and local customers ever since.
There are two reasons why you should visit Han Market in Da Nang: to find some great bargains on souvenirs, clothes and fresh produce, or to observe the local life.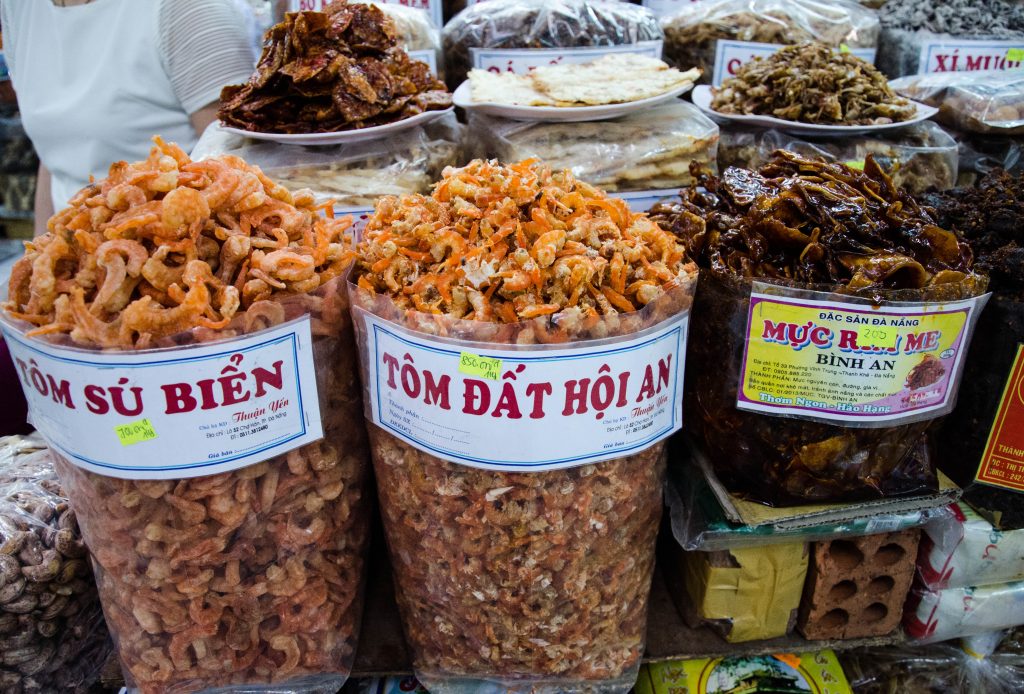 There are four basic sections, spread over two floors. Start your visit from the riverfront. Here you will find local produce farmed on the outskirts of the city: red dragon fruits lay next to oranges and pineapples and the smell of dried spices will make you feel dizzy. The other half of the first floor is filled with dried goods. If you like dried fruit you will be in the right place. The stalls also offer dried shrimp and squid as well. You can also stock up on some delicious fresh bread, nuts, cakes, candies and coffee.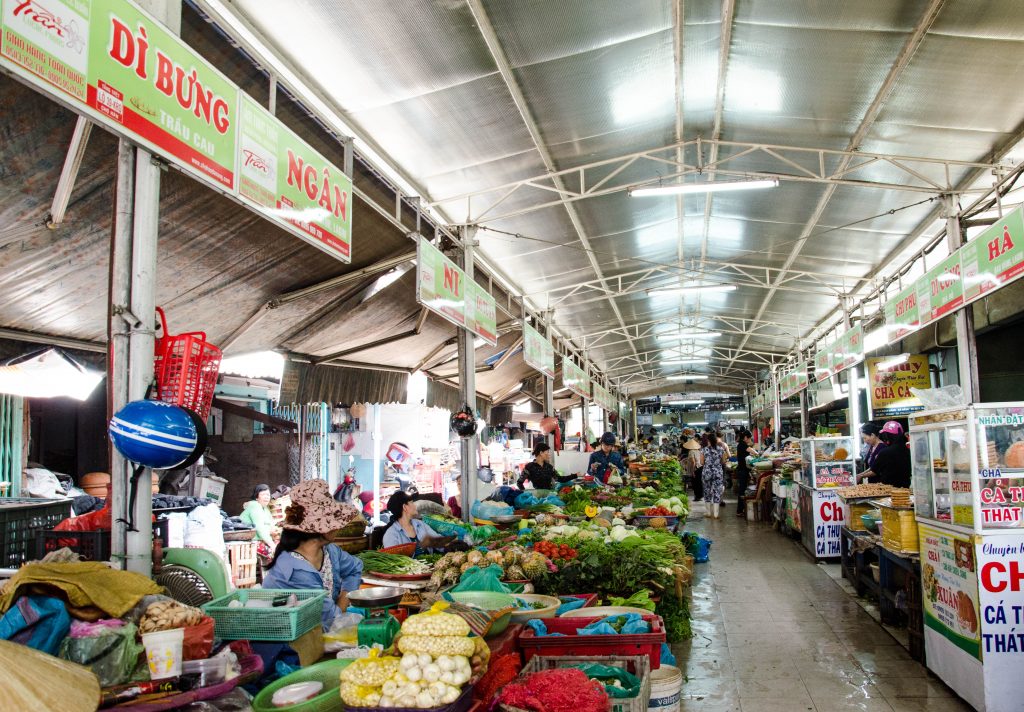 It wouldn't be an Asian market if it didn't have a dining section. If you would like to try some fresh and cheap street food then Han Market is the place to go. Just below the staircase you will find rice noodles with marinated beef and pork and buns steamed in banana leaves. Yum!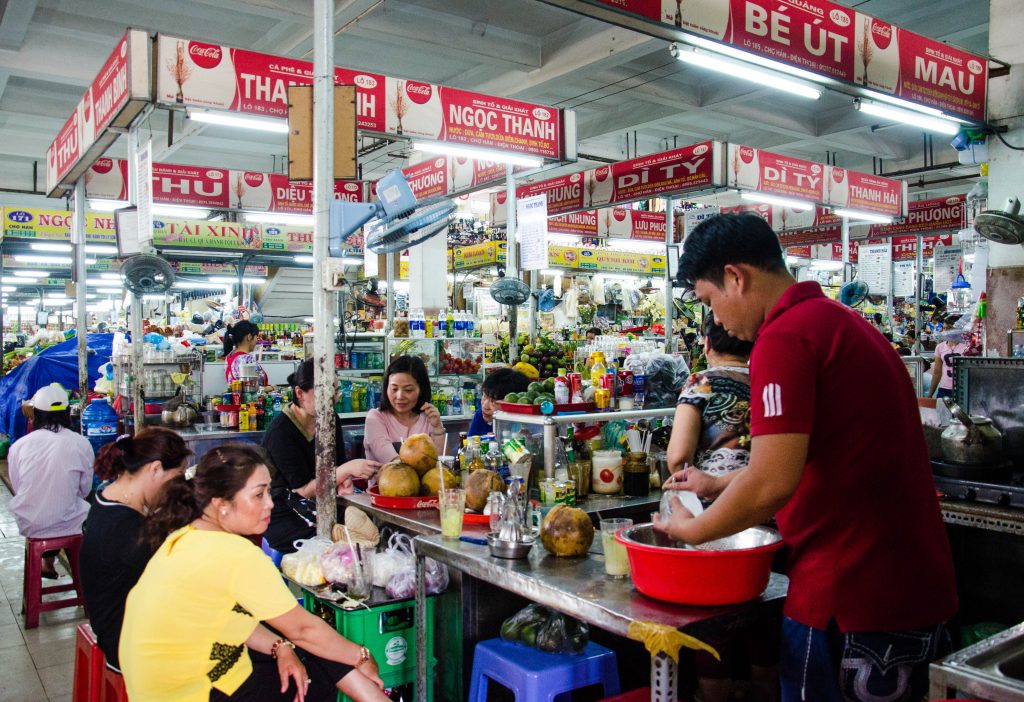 The second floor is the clothing section. Silk, shoes and other garments hang from the beams of the shops. The prices are affordable and the clothes are of good quality. If you would like to design your own outfit, or have something to repair, then walk all around the floor until you find women sitting at the sewing machines. On the opposite side of the floor men will repair or make shoes just for you.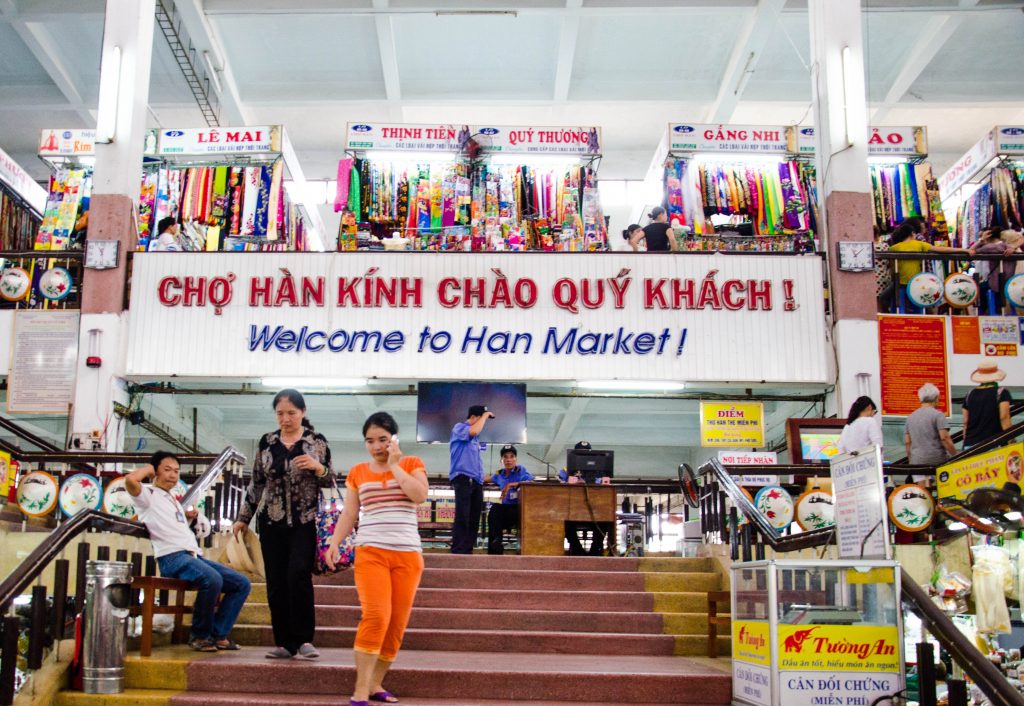 Han Market in Da Nang is one of the places not to be missed, especially if this is your first time in Vietnam. Spend some time walking around, observing the local life and if you want to buy something, don't forget to haggle as this is the Vietnamese tradition and the locals think that it makes the shopping experience more fun.
Location: 119 Tran Phu, Hai Chau 1, Da Nang
Open: from 8 am to 6 pm