Koh Yao Noi is a small island near Phuket and Krabi. Not many tourists come here because the island doesn't really offer that much. Those who come here, however, will be able to rest and relax like nowhere else in Thailand.
I've been wanting to visit Koh Yao Noi for a long time now. When I saw it on the map, I was curious what can such a tiny place hide. As soon as I had a chance to get there, I planned a short stay on the island. I spent a couple of days there, breathing fresh air, enjoying peace and quiet and the views.
If you're looking for a place where you can trully relax, Koh Yao Noi will be a great choice. You will charge your batteries here and get away from the hustle and bustle of the tourist places.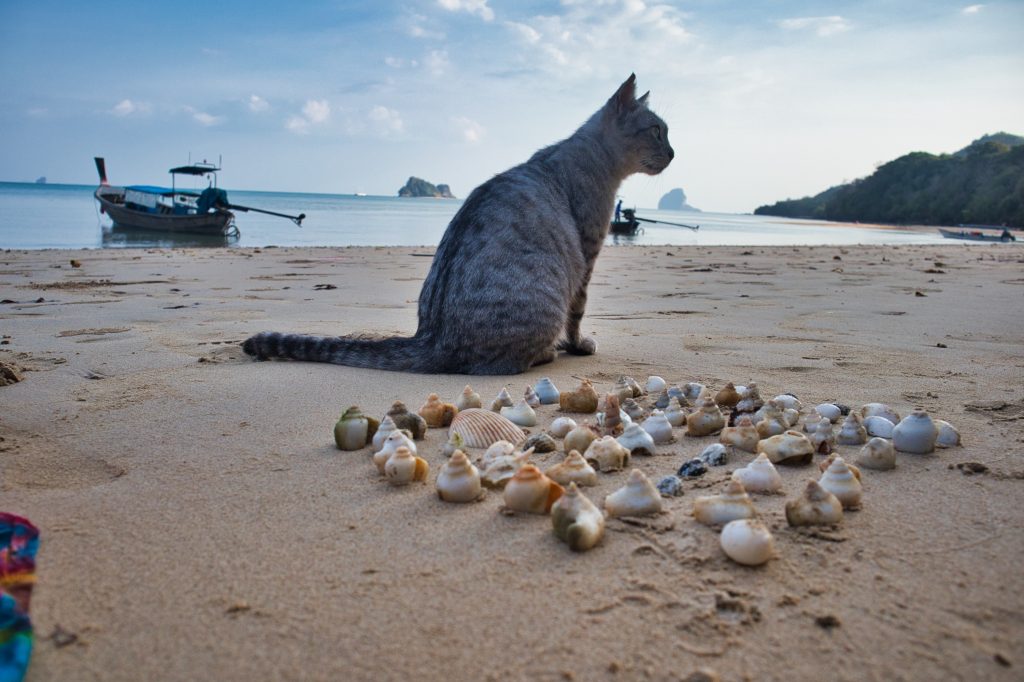 Koh Yao Noi – Basic Information
Koh Yao Noi lays between Phuket and Krabi. It is a small island inhabited mostly by a Muslim community. They live off of fishing and farming as well as tourism.
Koh Yao Noi is not popular among tourists, but there are lots of hotels here, restaurants and bars. They are all mostly around the major village, in the middle of the island. You will also find there a gas station, the only 7-11 and an ATM.
The rest of the island is not that busy and is mostly empty of buildings. Even the beaches here are empty and you can be completely alone.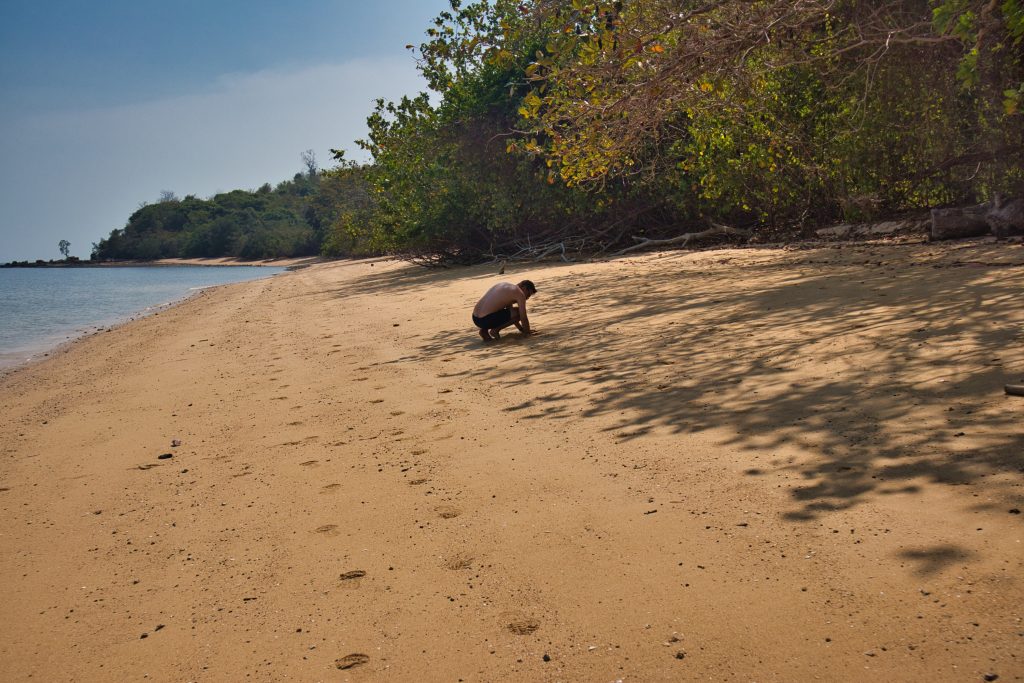 Koh Yao Noi doesn't have impressive waterfalls nor any other attractions, which you can find on other islands. So, don't expect an active stay here.
Why is it worth coming to Koh Yao Noi?
Koh Yao Noi is for those that like peace and quiet. If your ideal holiday consists of laying on a deck chair and reading a book, this will be the perfect place to do it.
On the beaches, even in the high season, there are almost no people. Bars and restaurants play quiet music. The locals are nice and are not as tired with tourists as on Koh Lanta, or Phuket. You can really feel the local atmosphere here.
After really exhausting trips and being sick for a bit, I rested on Koh Yao Noi. I really recommend it if you want to get away from it all.
What to do and what to see on Koh Yao Noi
As I mentioned before, there aren't that many attractions on Koh Yao Noi. Here is a couple of places you can see and a few things you can do during your stay.
Go to the beach alone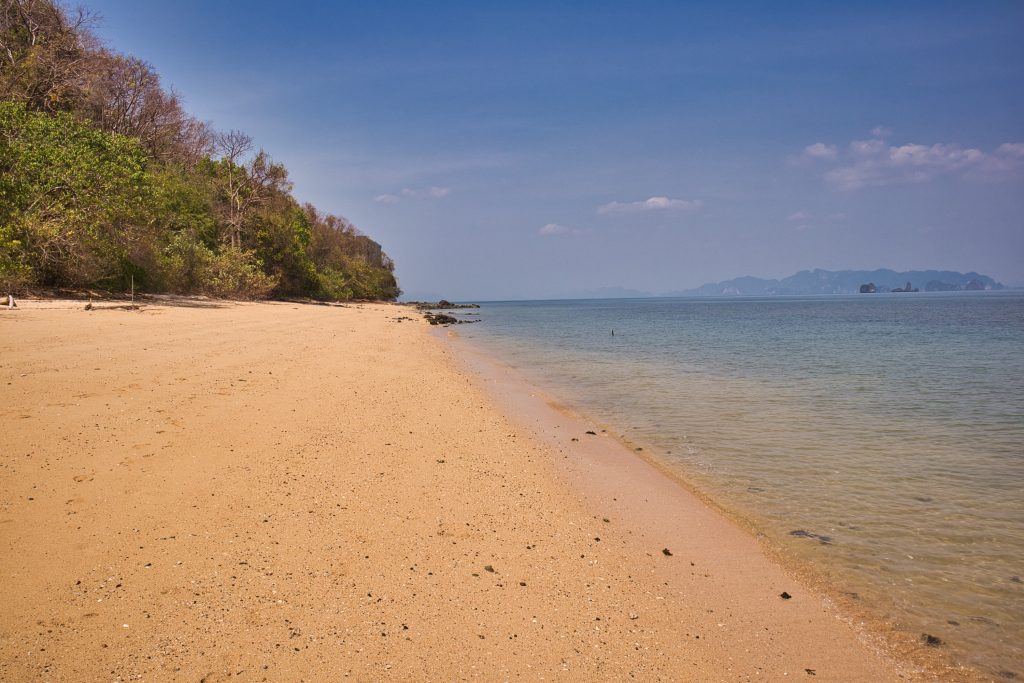 I must be honest and say that the beaches on Koh Yao Noi are not the best. The tide is very low in the afternoon. Until the evening, the water disappears completely leaving mud behind.
But, if you go to the beach at around 10-11, you will be able to enjoy the white sand and beautiful water.
My favourite beach there was Long Beach, which you can reach by a scooter or a car. The water there is amazing, the sand is golden and there is almost no one around! If you go to the left, you won't find a living soul.
I spent a whole day there and it was fantastic!
Drive around the island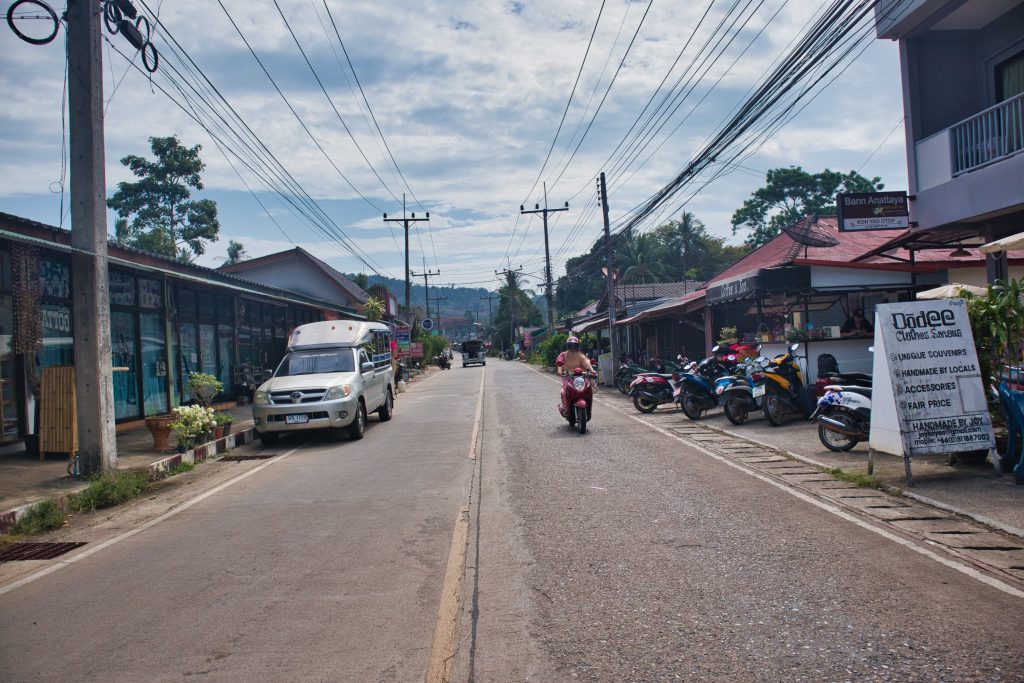 Rent a scooter and drive around. There are not many cars on the streets. There is no polic either, so tourist drive without any trouble. Just be careful at night as some places don't have street lights and it's easy to drive into a lizard, or some domestic animals.
See the island from above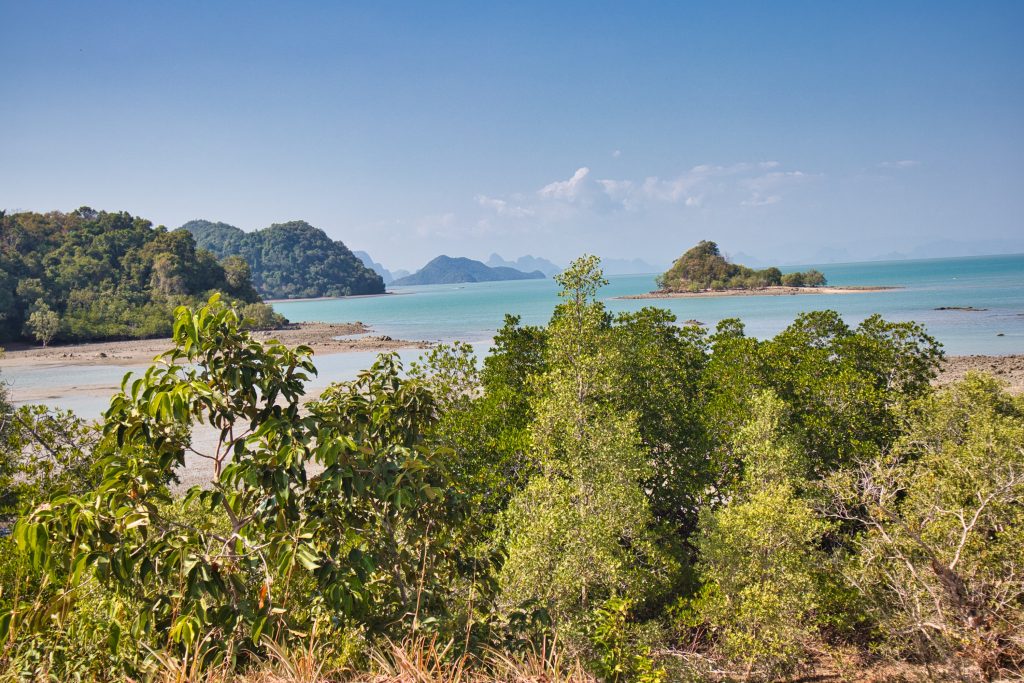 There are not that many view points on the island. I wanted to see Mamuang Beach, but getting there was dangerous and very difficult.
It's better to go to Leam Yang. It's a nice trip and the view is nice (but don't expect miracles).
Visit the Sea Gypsies
The Sea Gypsies are a small community of people living on the water. They have their own small restaurant and sell fresh, local food.
Go to Koh Yao Yai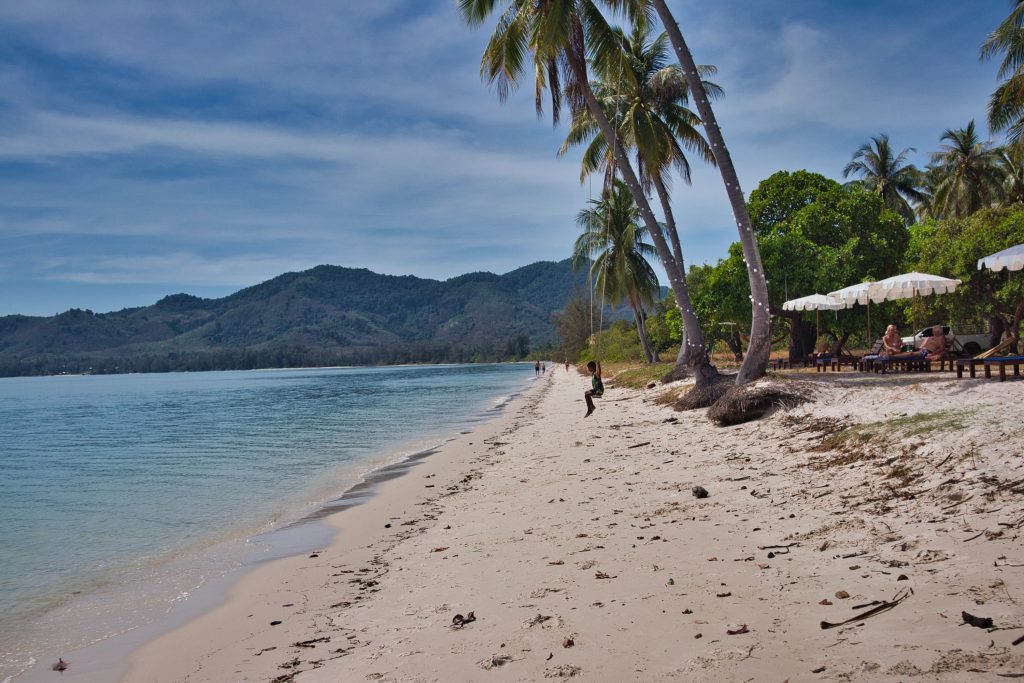 Next to Koh Yao Noi there is another island – Koh Yao Yai. It is bigger, but less inhabited. It's also less popular among visitors. There is a beautiful beach called Klong Jark, where you can rest after you drive around on a scooter.
Koh Yao Noi – Useful Information
Are you going to Koh Yao Noi? This is what you need to know!
How to get to Koh Yao Noi?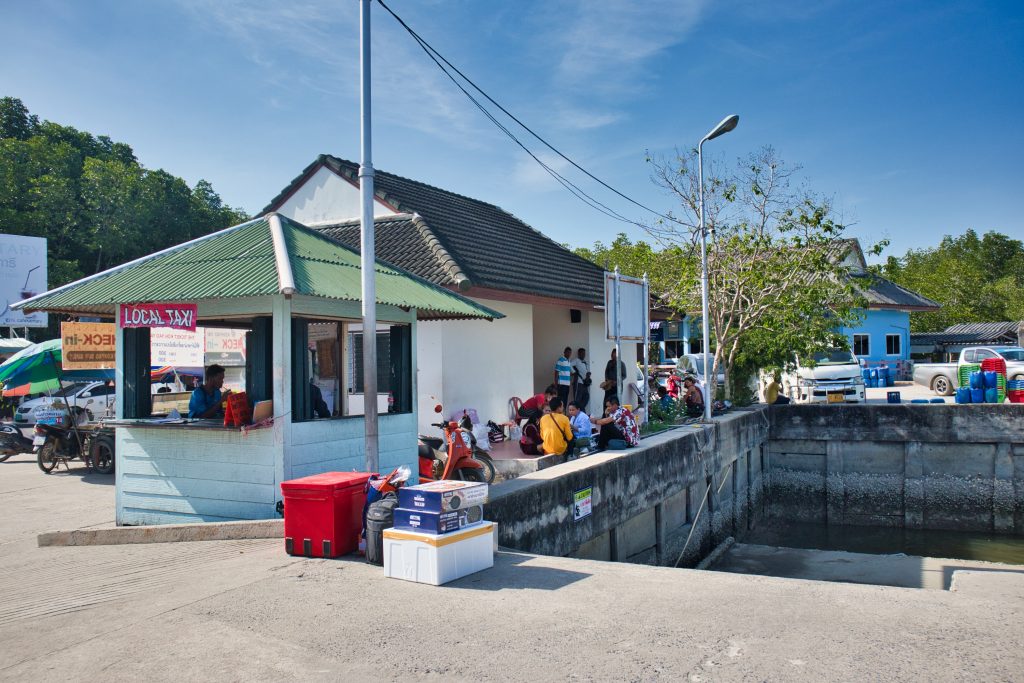 It's best to get to Koh Yao Noi from Krabi.
From the airport, take a taxi to the pier or 650 Baht. At the entrance to the small port you will need to pay a small fee – 10 Baht per person.
The speedboat to Koh Yao Noi costs 300 Baht per person and a slower boat costs 200 Baht per person.
When you get to the island you will need to pay another 10 Baht fee.
(Prices from 2020)
Find out more on how to get to Koh Yao Noi.
Accommodation on Koh Yao Noi
Koh Yao Noi is not that popular, but there are plenty of accommodation options.
I recommend Holiday Resort. The bungalows are just at the ocean and have nice terraces with hammacks. You only need to walk 5 minutes to the nearest beach. At the resort you can have a massage and rent a scooter. The conditions are modest, but the huts are clean and very comfortable.
Transportation on Koh Yao Noi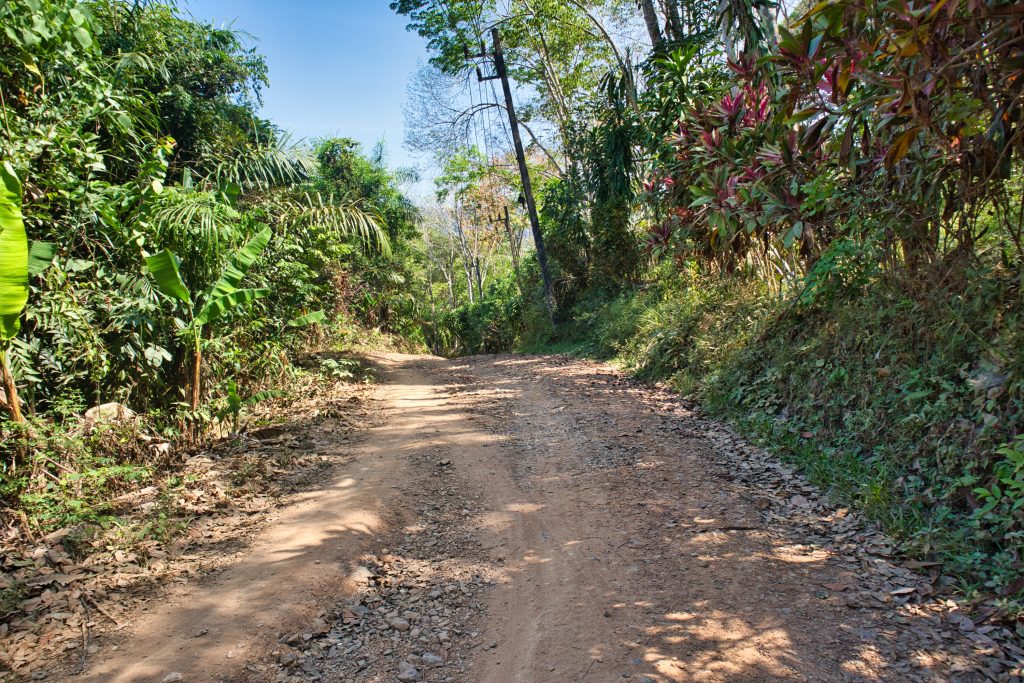 There are taxis on the island. If you don't have a scooter, you won't get stuck in one place.
Renting a scooter will cost you 200 Baht.
Where to eat?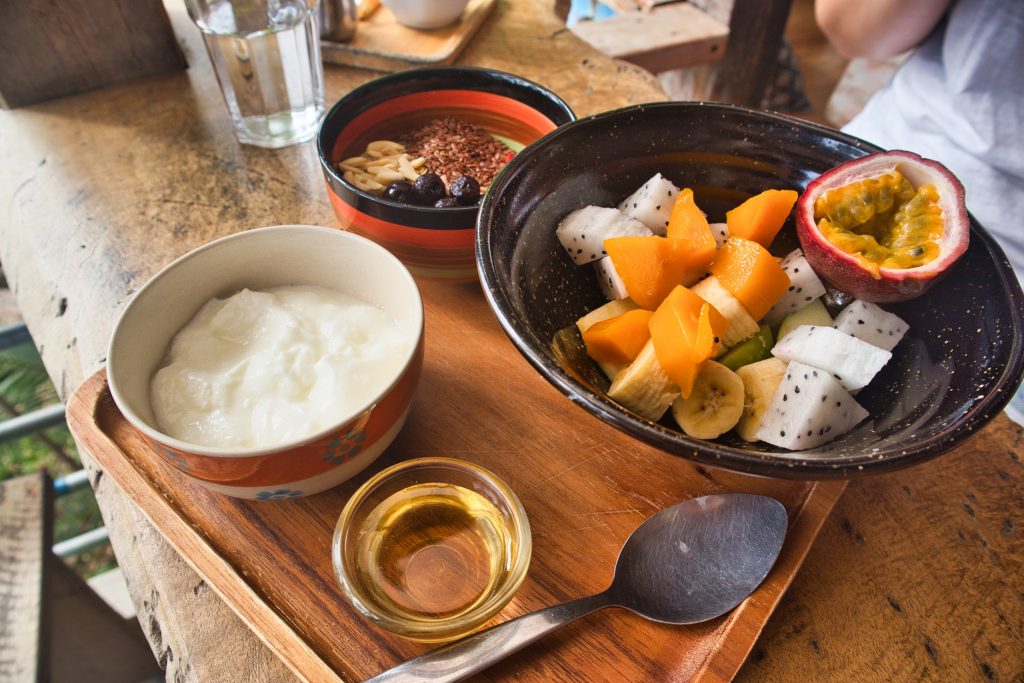 There are a couple of places on Koh Yao Noi where they serve good, local food for a good price. At the road you will find small bars selling roti, papaya salad and other snacks.
If you want something special, go to Chaba Cafe. I also heard that Saab Essaan is good, but during my stay it was closed.
What's next?
From Koh Yao Noi you can easily get to:
Don't forget to check out other posts about Thailand on my blog! And if you have any questions, let me know in the comments.