The ride on a very local and overcrowded bus from Kochi to Kovalam took 8 hours, instead of 4. The whole way I was squeezed between an older Indian woman and the glass-less window, thanks to which I had only half of my face sunburnt.
I got to Thrivandrum in the afternoon. I asked a taxi driver to call my Couchsurfing host, Vladimir, and let him know I had arrived. The driver took me then to the Kovalam junction, from where my host was supposed to pick me up. Similar to the driver in Kochi, he waited with me for Vladimir because he wanted to make sure that I was safe.
Vladimir's house turned out to be huge. It was almost like a hotel. I had my own room and own bathroom. He also offered me to help myself to his food. He was tall, with long hair and strikingly blue eyes. He was also polite and shy. I got an impression that he wanted to be left alone, so I went for a walk and to find some food.
I reached the beach after 10 mintues. Of course, straight away I was offered 'a massage with a wink' from one of the local boys. It went a bit like that: 'how are you mam? Would you like a massage?' big smile, wink… These boys don't give massages. These boys think that western women come here to hook up and to have a 'massage with a wink'. I usually put my stern face on and ignore them.
I didn't expect to sunbathe in Kovalam. I was, after all, a woman travelling alone and didn't want to draw unnecessary attention. Better to be safe than sorry. The close proximity of the ocean was enough for me.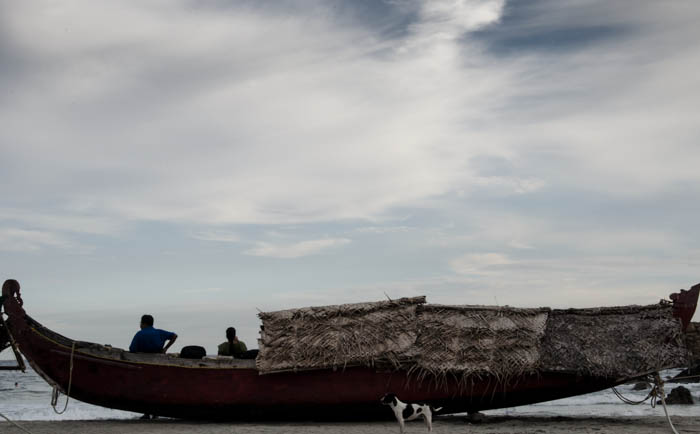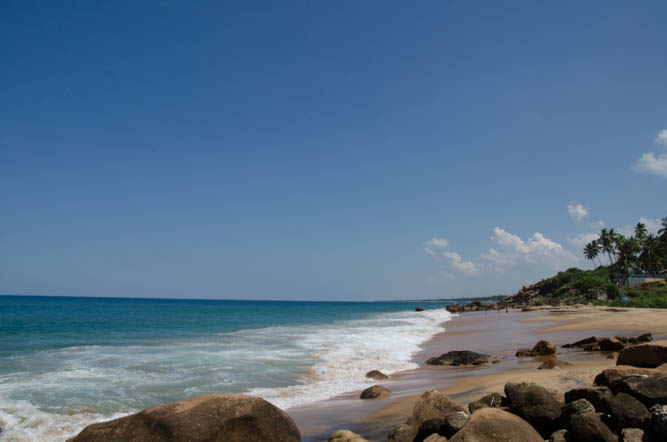 On my first day I just wanted to see how the beach looked like. I walked from my home to Eve's Beach. I stopped on the way for a snack (a deep fried sweet cake) and a coconut. After a bit I reached a beach that didn't look as crowded as the previous ones, so I put my bag on the ground and went to soak my feet in the water. On the hill nearby some kids waved me hello. I waved back. 'We are coming' I heard them shouting and they all moved downhill towards me.
It turned out they were all on a school trip from a nearby village. Their teacher, Robinson, spoke a little English. The kids, aged from 5 to 16 didn't speak it at all. But that didn't stop them from playing with me. For 2 hours we built sand castles and played chase . They danced for me and sang songs in Hindi and English. When they left I felt a little sad and lonely. I have never wanted to be a mother, but I from time to time I realise how much joy the kids can bring into your life.
I think that my stay in Kovalam wasn't about the sunset, and the beaches and the ocean, it was about the people I met along the way.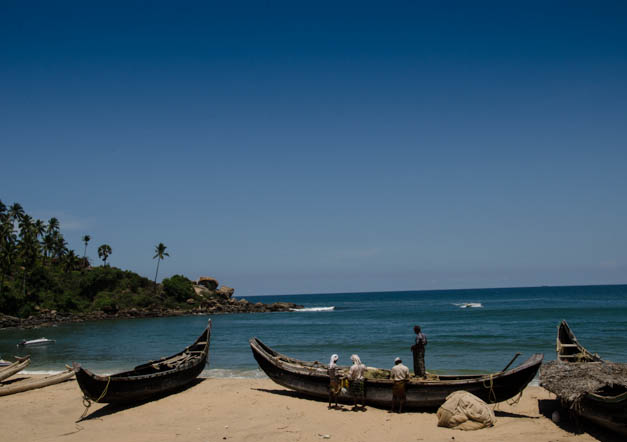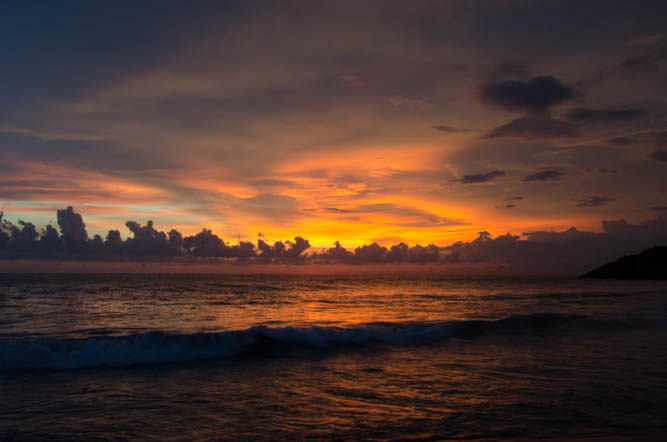 On my last day I went for a long walk, stopping here and there for a coconut, or a quick cup of the masala tea. Everywhere I went I met friendly locals and stroke up a little conversation. Everyone wanted to know where I was going, where I was from. A lot of people took pictures with me, surprised to see a white person at this time of the year, alone on the beach.
There was a lovely couple from Bangalore, Saffna and Ibrahim, who came to Kovalam for their honeymoon. They didn't speak much English, but sat with me for a while, watching the sunset.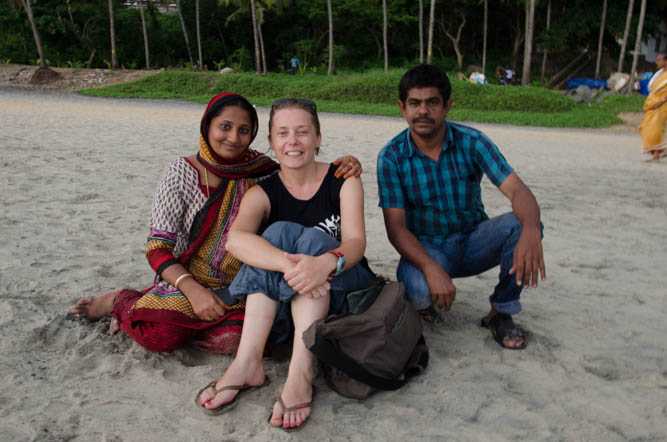 I met another older couple, who were just waiting for their daughter to finish her entry exams at one of the local colleges and came for a quick break to the beach.
One time I was having a dinner and a local girl sat at my table because she felt I was lonely.
…and the group of old fishermen, who insisted on taking their photos taken.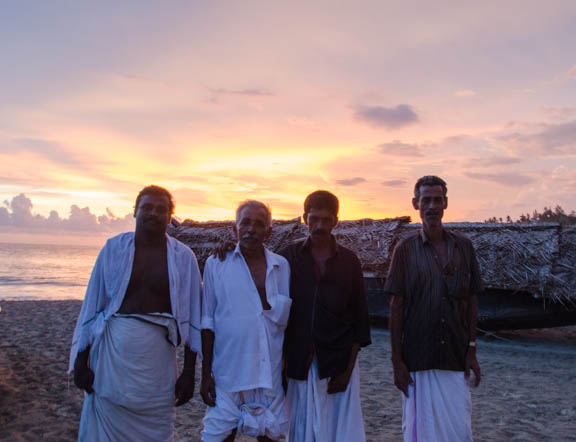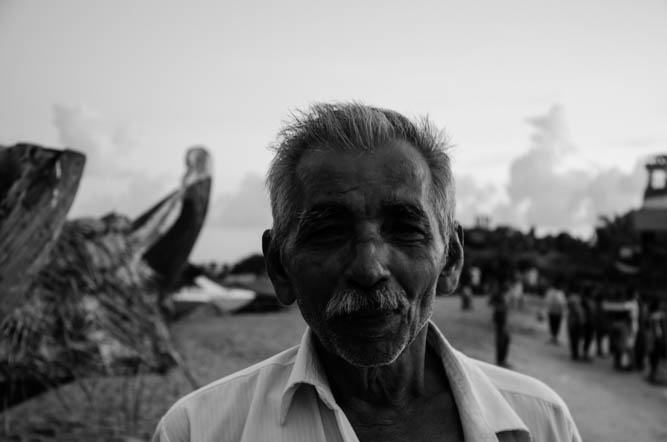 …and my favourite waiter, who always knew what I wanted (coffee in the morning and beer and masala in the evening).
All those people showed up in my life for few minutes, but they made my trip very special.
I left Kovalam feeling a little teary.