I thought that I had seen almost everything around Chiang Mai. So, when my birthday weekend came and I wanted to go for a trip, I had no idea where to go. Finally, my attention was drawn by two small towns in the north of Thailand – Lamphun and Lampang. The internet guides didn't say much about them. I read that they were quiet and peaceful and that their main attractions consisted mainly of temples. I didn't have anything against visiting temples, but I had seen so many of them in my life, that they started to look the same to me. However, I was very curious how life looked like in small Thai towns.
Lamphun and Lampang absolutely charmed me. It turned out that the internet guides were right – both places are quiet and peaceful and full of temples. But, nobody had told me earlier that these places of worship were more beautiful and majestic than those in Chiang Mai, that the towns' architecture was very interesting and the people were very friendly and welcoming.
Lamphun and Lampang are two out of the beaten path destinations in Thailand, which really deserve a recognition. They should be on everyone's list of places to see in the Land of Smiles.
It took me two days to see the towns. I left in the morning on Saturday and came back on Sunday afternoon. I think you can spend a bit longer then that to really enjoy the atmosphere of both places.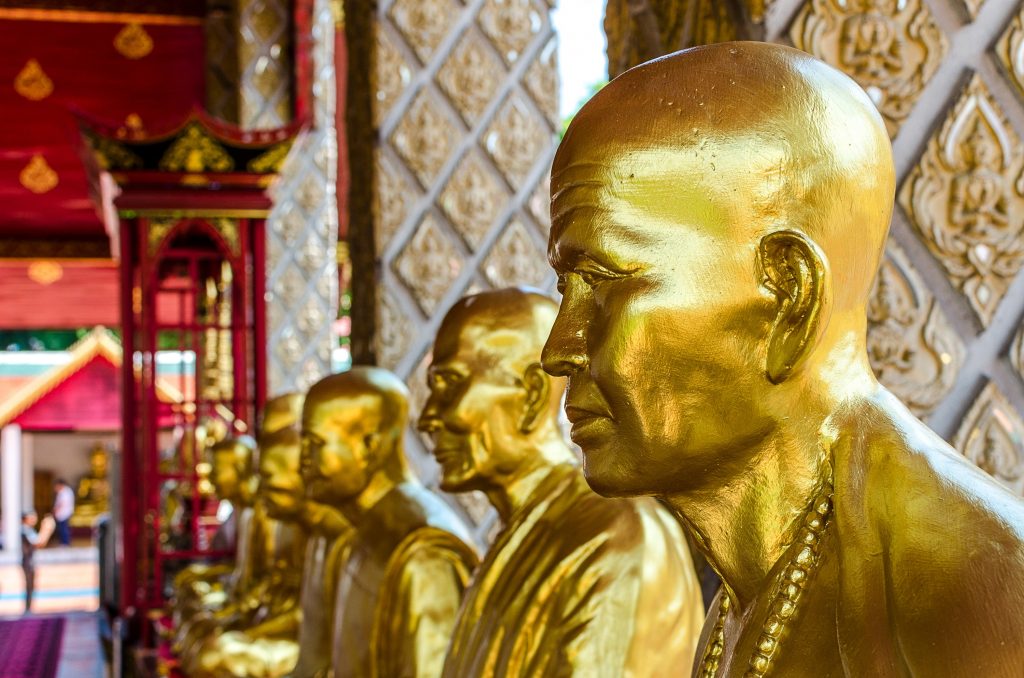 Lamphun
Lamphun is located 40 km from Chiang Mai. It's one of the oldest towns in Thailand. It was established in the 9-th century and was once the capital of the ancient Kingdom of Haripunchai.
It is inhabited by 400,000 people. This number surprised me a little as Lamphun seems to be very quiet. Not much goes on here. The city centre is not busy during the day, but I think it might have been the overwhelming heat on the day I visited.
Here is what you can see in Lamphun.
The moat
Similar to Chiang Mai, the centre of Lamphun is surrounded by ruins of a wall and a moat. However, you won't see crazy traffic and tuk-tuks spilling out black fumes. The town is cleaner and a bit greener. The area around the moat is also surrounded by tall trees, which give shadow to tired rickshaw drivers. One of the trees is a home to abandoned phi houses and those provide shelters to hundreds of mice and pigeons. It is one of the most amazing places in Lamphun.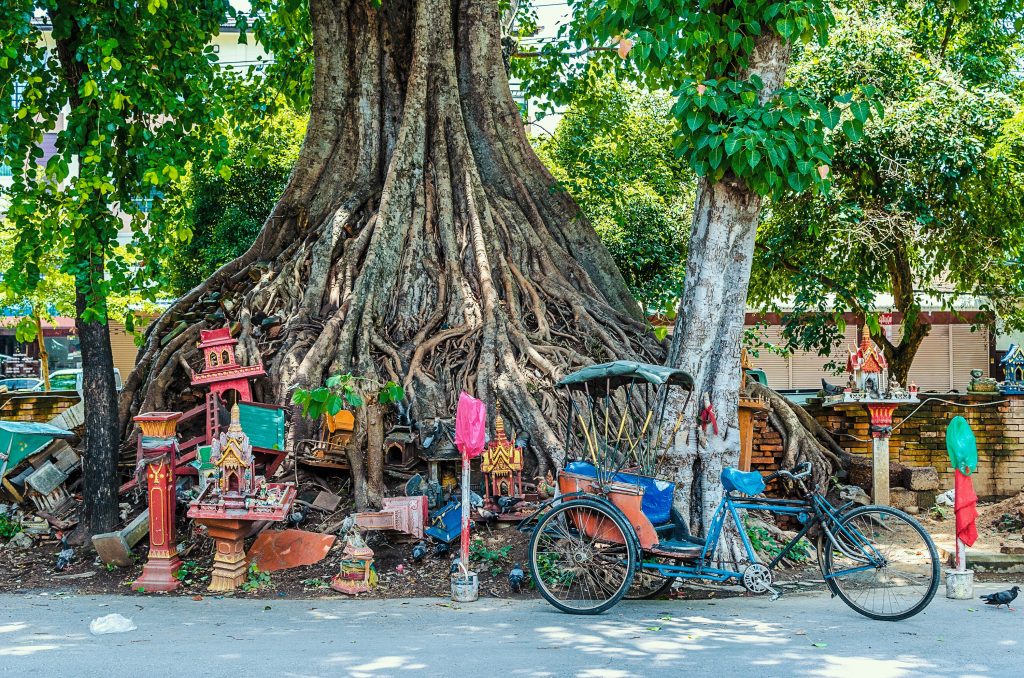 Wat Cham Devi
It was the first temple I visited. I was especially stunned by an ancient, stone stupa, standing in the middle of the yard. It was built in the 13-th century and it consists of 60 Buddha statues. The first queen of the Kingdom Haripunchai, Queen Chama Devi, is buried here.
Entrance: free
Wat Haripunchai
According to the legend, King Haripunchai built this temple in the 12-th century to commemorate a place, where he found a Buddha statue. The main building was erected in the same place where the king's headquarters had once been. Wat Haripunchai is a really stunning place. The surrounding square and the garden look almost like the area around the Grand Palace in Bangkok. The main chedi is bigger than the one in Wat Phra Doi Suthep and the interior of the building is larger than any other temple in Chiang Mai.
Entrance: free
Phra Nang Cham Devi Statue
The central place in Lamphun is a square, where a statue of the first queen is located. It is a very charming place and the locals come here to pray for good luck and fortune. Incense and candles are lit and the statue is surrounded by gifts and flowers.
Entrance: free
Lampang
Lampang is a little more developed than Lamphun and probably a little more known among visitors. The main attraction here are horse drawn carriages, but I really enjoyed walking around the area and admiring the architecture. There are many teak houses here and a lot of old temples that bring charm to this rapidly developing place.
Spend at least a whole day here, visiting these great places.
Walking Street
In my opinion the night market on Walking Street in Lampang is more charming than the one in Chiang Mai. First of all, it is less crowded and a visitor doesn't have an impression that they've just bumped into a tourist labyrinth without an exit. It's worth coming here during the day. The street is lined with old teak houses, which were once inhabited by Chinese and Burmese vendors. During the evening this place is filled with stalls, selling all kinds of goods.
Entrance: free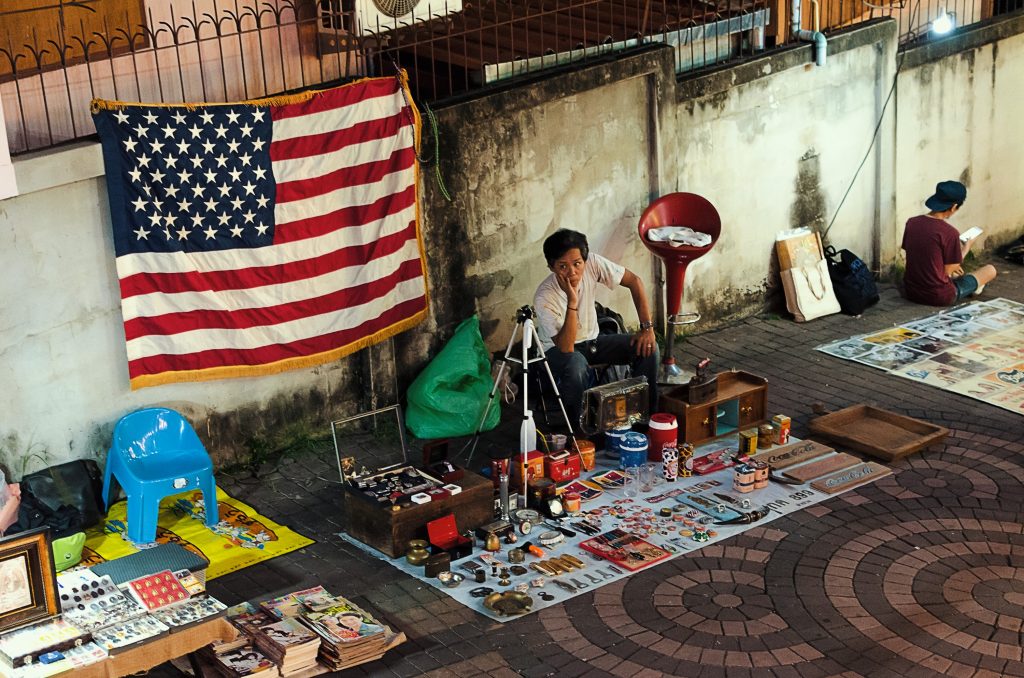 Chao Ya Suta Stupa
It was once an entrance to Wak Kak Kaeo temple, but now only ruins are left. It is located outside of the centre of Lampang, in one of the side streets. It is a very quiet and lovely place, where you can spend a little time just walking around.
Entrance: free
Wat Phra Kaew Don Tao Sucha Daram
This temple was built in 14th or 15th century on another temple's ruins. But it is not so important because of its age. Straight after it was built it became a home to the famous statue of the Emerald Buddha. After 34 years the sculpture was moved to another temple.
Entrance: 20 Baht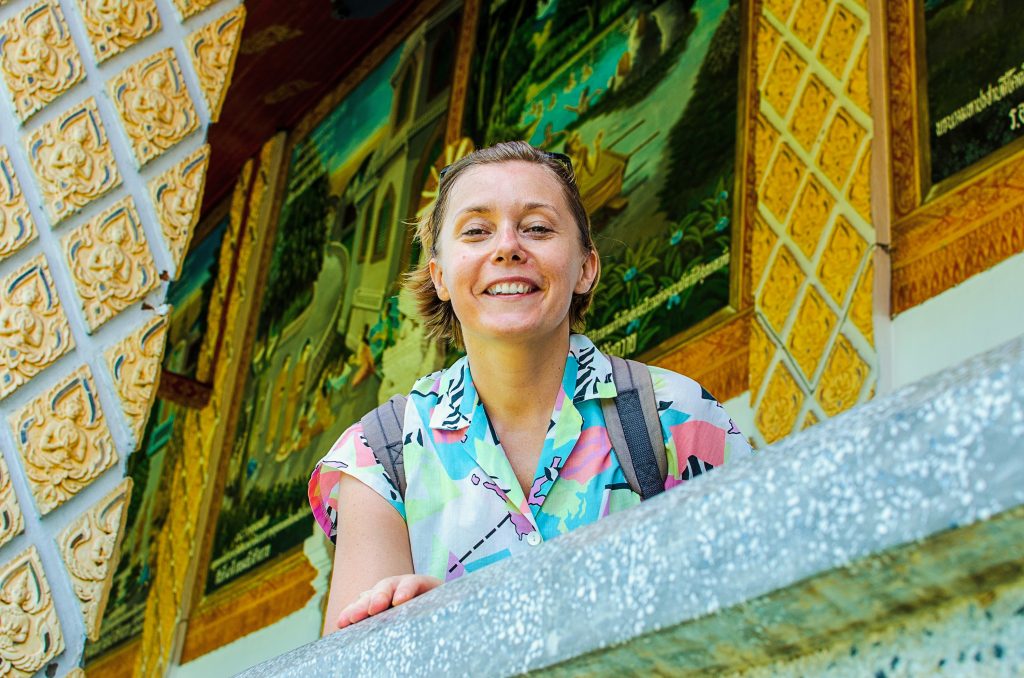 Ban Saonak
Teak houses are a common sight in Lampang. They are located not only in the centre, but also in the suburbs. Those areas, away from the busy roads, were the most charming to me. Every teak house I saw was like something out of a movie.
One of such houses is Ban Saonak. Its origins date back to the 19th century. The building stands on 116 poles and its construction is so unique that architecture students from all over the country come here to admire it. It houses a small museum inside, filled with antiques. There are no descriptions that would help you to understand the history of the building, so you need to read a little before. However, it is a very charming and lovely place.
Entrance 50 Baht (includes free soft drink)
Wat Pratu Pong
This temple might be small, but look closer at its walls and doors. They are beautifully carved and the architecture is slightly different from other temples found in the north of Thailand. The main gate resembles sculptures and doorways in Angkor Wat.
Entrance: free
Trips by horse drawn carriages
One of the main attraction of the city. At the moment there are only a few carriages that stand outside of hotels waiting for tourists. Drivers, dressed as cowboys, will take you wherever you want. You can also buy a one hour sightseeing trip, during which you will see the most important places in Lampang.
Price: 1 hour – 400 Bhat for 2 people.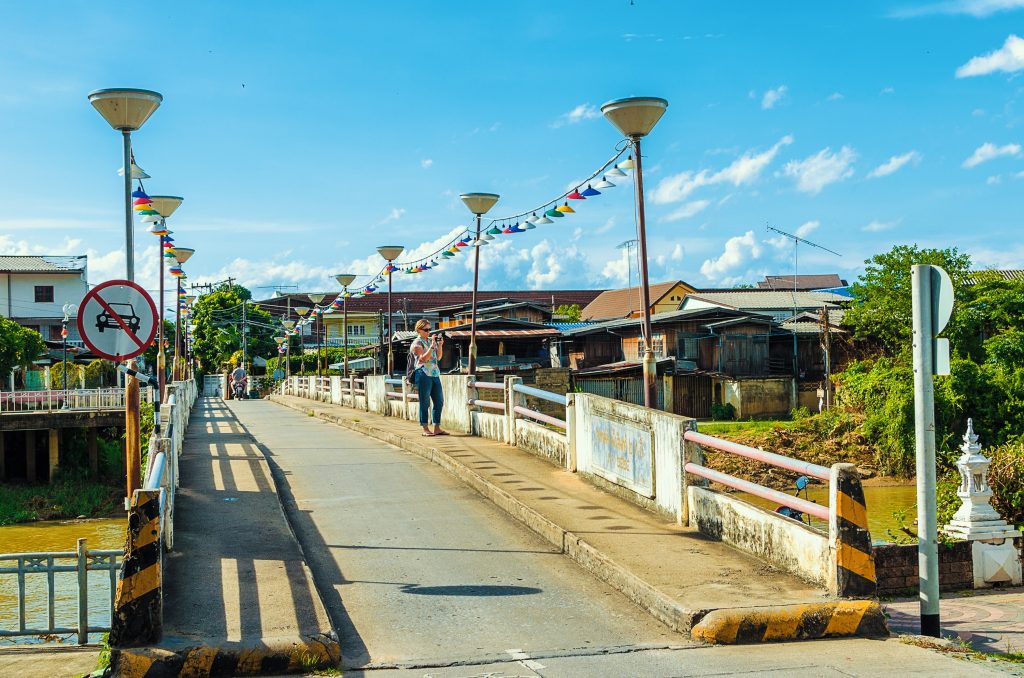 How to get there?
Lamphun
The best way to get to Lamphun from Chiang Mai is by scooter. However, the road is very busy and if you don't have much experience with driving in Thailand, then it's best to choose a different mode of transport.
You can take a bus or a songteaw. The latter stops by the Warrorot Market and costs 20 Baht. Just bear in mind that they drive slowly and it might take you around 2 hours to get to Lamphun.
The bus leaves from the bus station in Chiang Mai and costs 20 Bhat. It takes an hour. There are also trains, which take a little longer. Tickets for both busses and trains can be bought on 12GoAsia.
Lampang
To get to Lampang from Lamphun you can also take a bus, or a train. Tickets are available from 12GoAsia.
If you are going to Lamphun by scooter, you can easily get to Lampang from there. But, be careful! The road winds through mountains and hills and is full of trucks, which don't care about smaller vehicles on the road.
Where to stay in Lamphun and Lampang?
Lamphun
Thai Thani Loft and Life – Modern and comfortable rooms with a tv and air con, situated in a cosy garden. For 650 Baht a night you can spend a very quiet and relaxing weekend, away from the noise of Chiang Mai.
Farmnest by Gaimuan – Beautiful localisation with bungalows designed to mix modern and rustic styles. Those that like peace and quiet and look after their health, will like it here.
Baan Kong Hostel Lamphun – One of the cheapest options in Lamphun. A perfect place for backpackers, who want to try real life in a Thai countryside.
Lampang
Lada House – Comfortable and spacious rooms for an affordable price, located only 10 minutes walk from the night bazaar.
The Coconut Hotel – Modern, refurbished rooms with wi-fi and private parking. Hotel has a restaurant, where you can eat delicious, Thai dishes.
Kanecha's House – Spacious rooms with a view over the river. Every room is equipped with air con and a private terrace.