I remember when Łeba was a crazy town, visited mostly by the young, rich and beautiful from all over the country who liked to spend money on partying and alcohol. Nowadays the town is the opposite of that. There are still some clubs around, but fewer young people come here to have fun. Łeba is mostly visited by families with kids. No wonder then that this lovely, little town offers so many entertainment options for the youngest ones.
These are the best family activities in Łeba.
Łeba Park – Dinosaur Park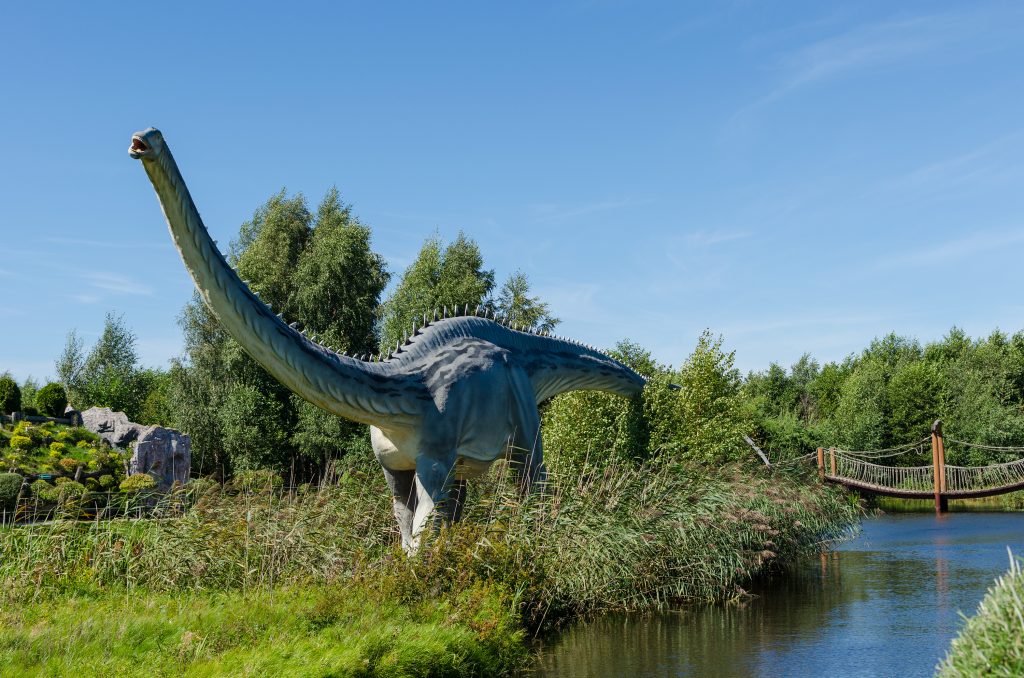 You can spend a whole day here! Dinosaur Park in Łeba is a huge area, where kids can roam around freely. Natural size dinosaurs are spread around a small forest, hidden in the grass and gardens. Each of them has a small plate with information in English and in Polish. A small museum takes visitors on a journey through pre-historic era and small cars, just like the ones you can see in Flinstones, add some fun and charm to the place.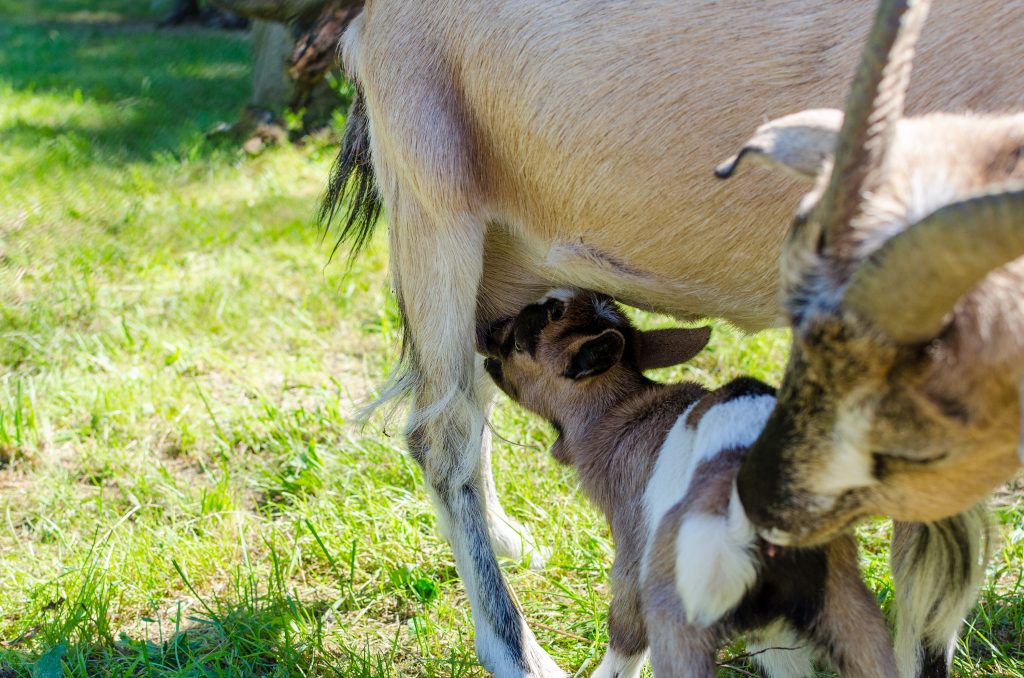 Here you will also find a small stage, where a group of actors entertain kids with songs and fun games. For a little bit extra you can go to a hunted house – I wouldn't recommend it for the youngest ones as the exhibitions might really scare them.
At the very end you will see a small domestic zoo with goats, cows and other animals.
Website: lebapark.pl
Address: ul. Kolonijna 24, Nowęcin near Łeba
Tickets: Adults – 40 PLN, children: 19 PLN
Power Park Łeba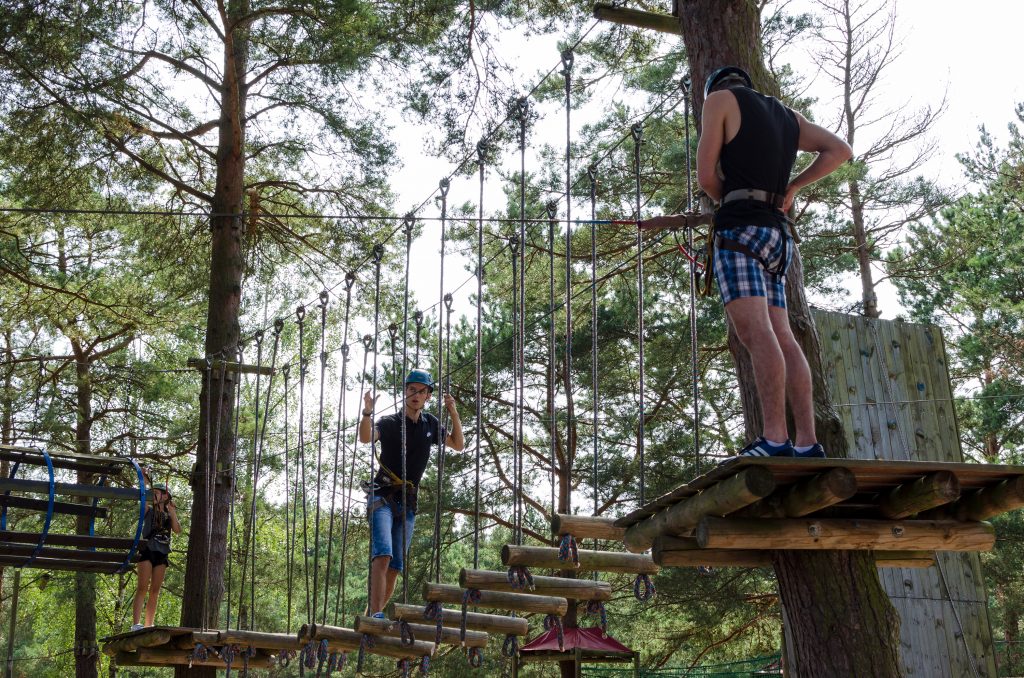 Another place where you can spend a whole day with your family. Adults and older children will have a blast racing on the go-kart track. I don't really like racing nor speeding, but I had an amazing time here and would do it again!
Except that, I tried archery and shooting using all kinds of weapons – that was so much fun and I was surprised that I actually liked it so much.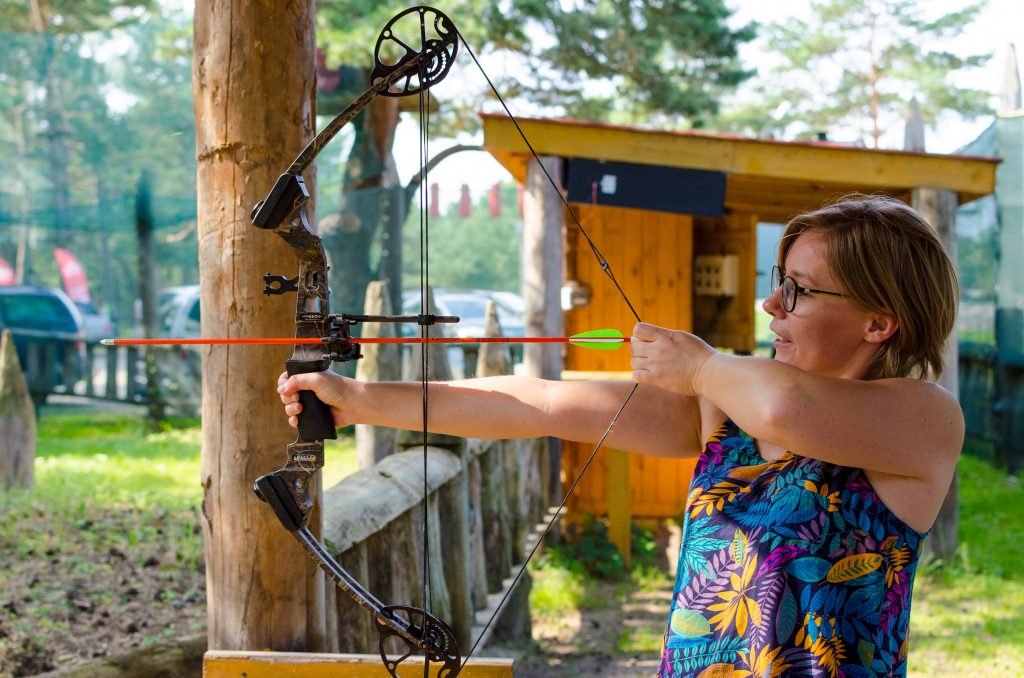 There are a couple of types of zip lines, which are suitable for children and adults. For the youngest ones the park has a bubble pool and a mini formula track.
Website: Power Park Łeba
Address: Ulica Nadmorska 27 Łeba
Tickets: Prices depend on different attractions. You can find them all here.
Labirynt Park Łeba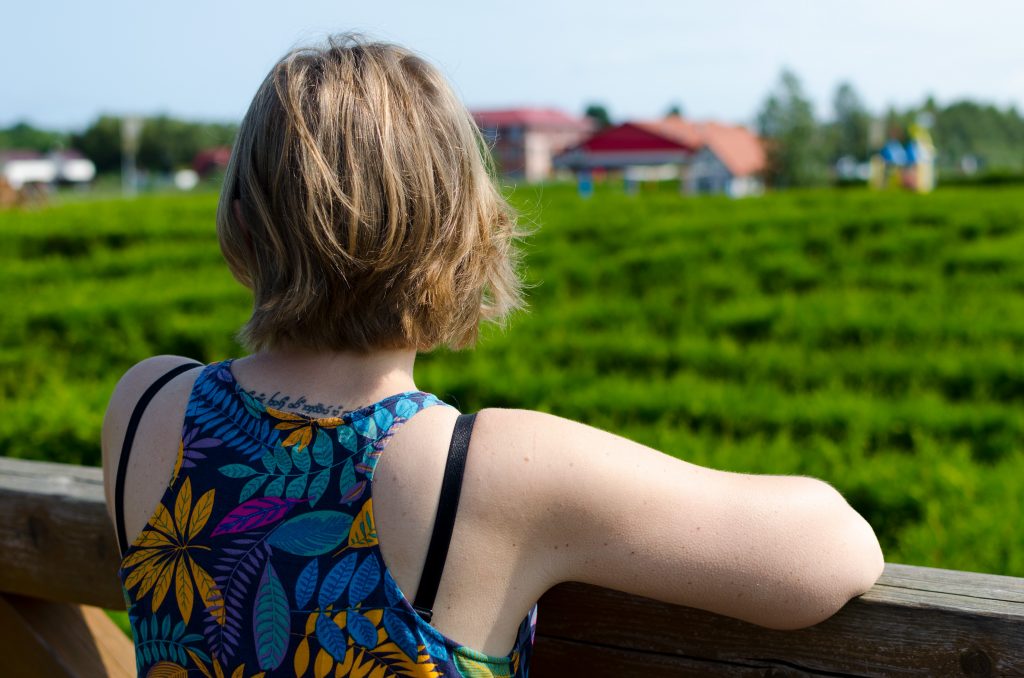 This is one of the newest attractions in Łeba. The Labirynt Park is one of the largest mazes in Poland. At the entrance you will get a small map and instructions on where you have to go first. The task is not easy as the maze is quite big and it's easy to get lost all the time. It is so much fun!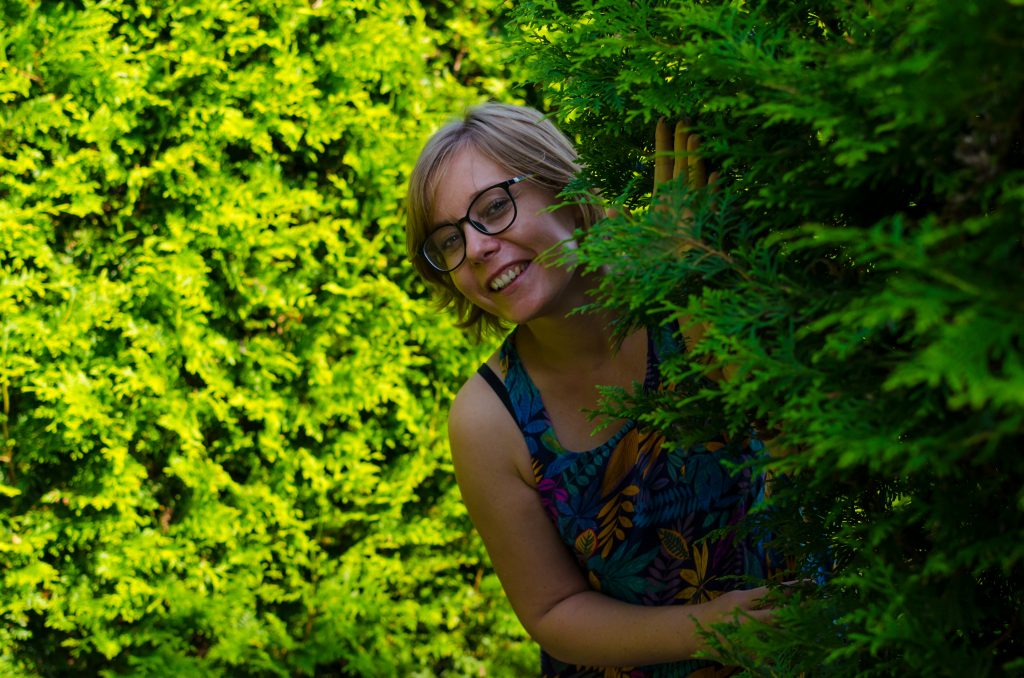 Next to the maze you will find a magic game garden, which is popular among children, teenagers and adults.
Website: Labirynt Park Łeba
Address: Ulica Wspólna, Łeba
Prices: Adults 20 Złotych, children 15 Złotych
Adventure Golf Park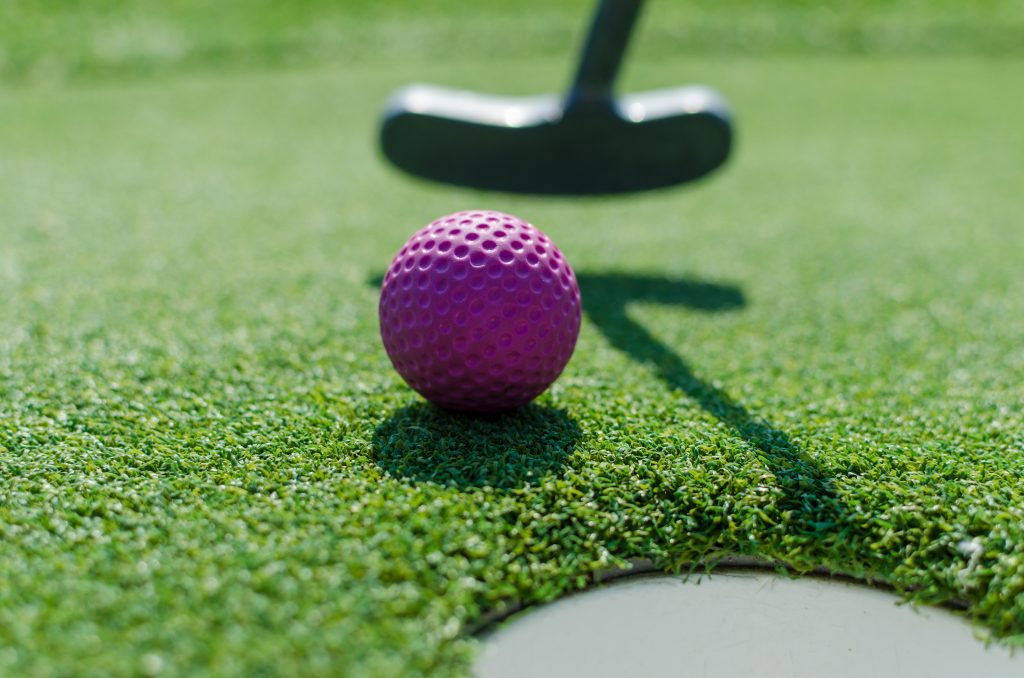 I have never tried playing golf before, so I was a little afraid that I was going to make a fool out of myself, but it was all fine and I enjoyed it a lot. As it turned out, it didn't matter how I held the stick or if I knew what I was doing. It was just fun to be outside and to play the game.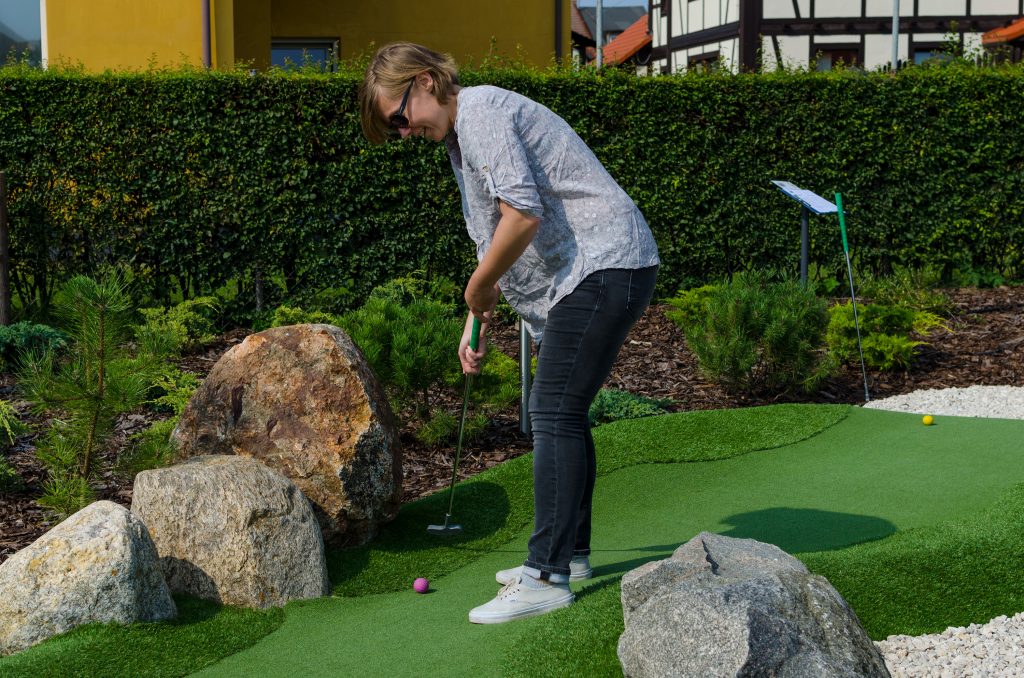 This small, well equipped mini golf is a perfect place to spend a day out with your family.
Website: Mini Adventure Golf Park Łeba
Address: Ulica Tysiąclecia 21, Łeba
Prices: Normal – 13 Złotych, Children – 11 Złotych
Illuzeum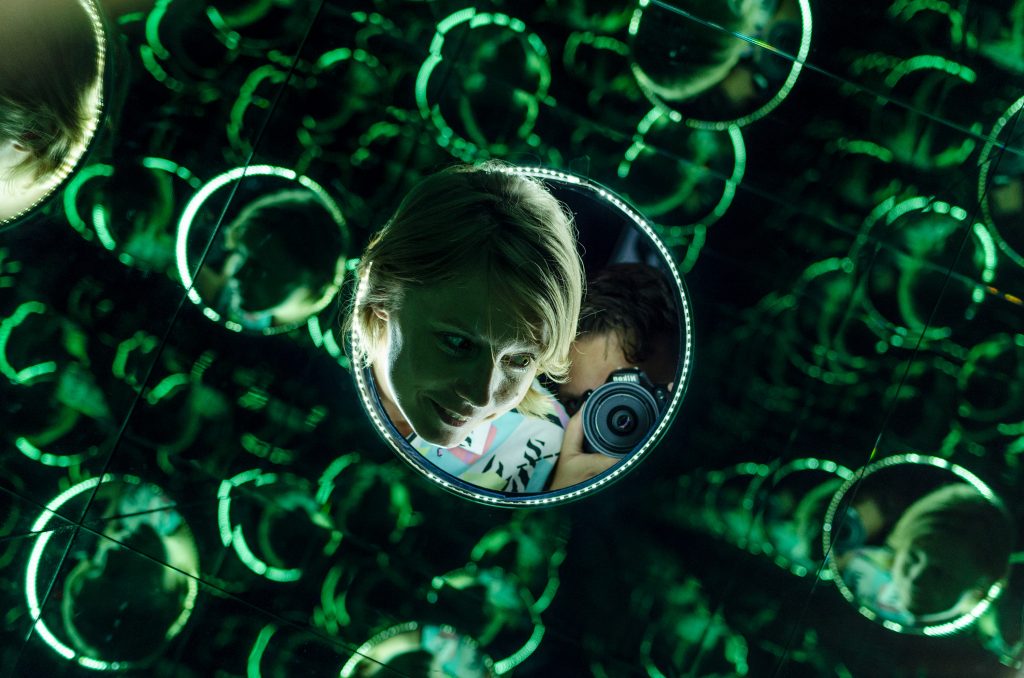 Illuzeum is located in the centre of Łeba is a great place for the whole family. The rooms here are very small, but they are filled to the brim with games and interesting, little experiments that everyone will find amusing.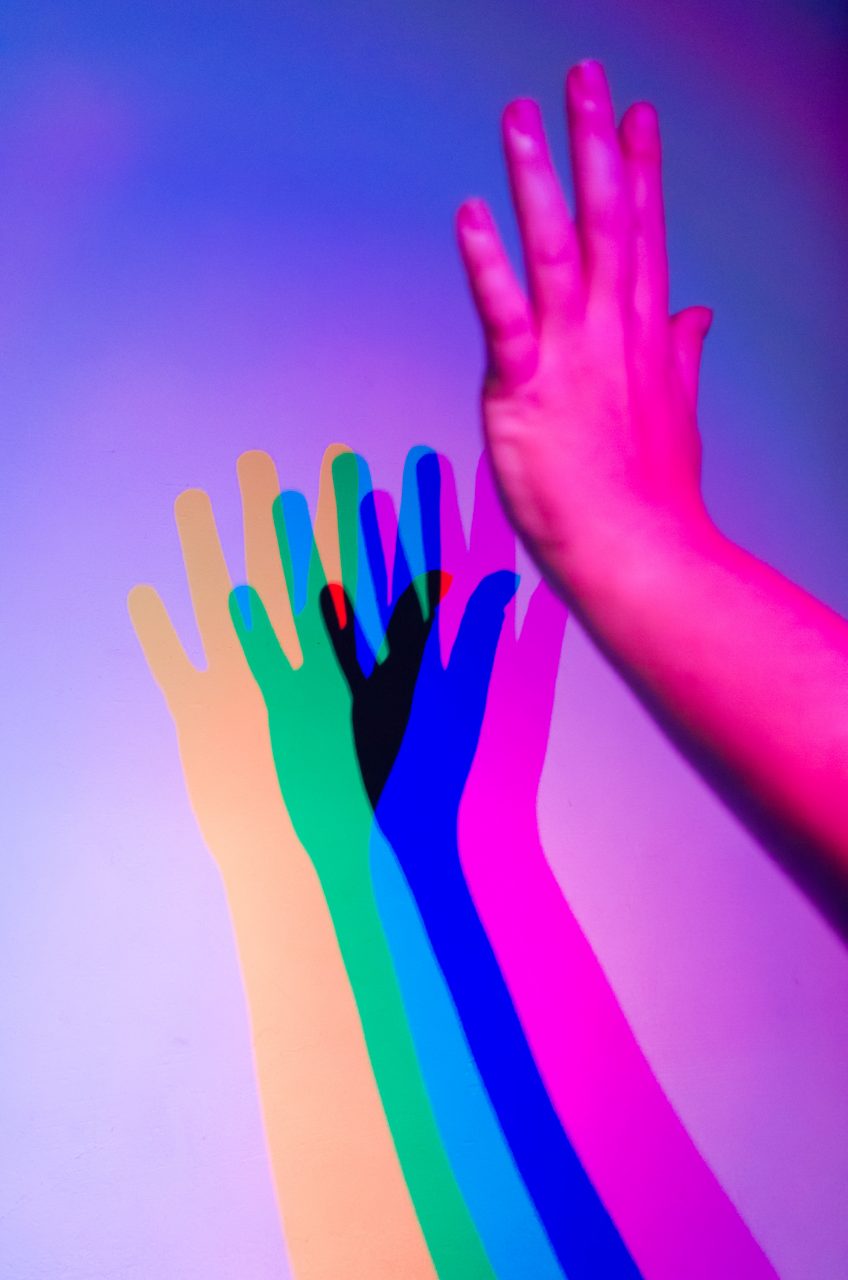 I am a person who needs to touch and try everything, so a place which allows you to do that must be one of my favourites. I must admit that I've had a lot of fun!
Strona: Illuzeum.pl
Adres: Kościuszki 67, Łeba
Ceny: 12 Złotych bilet normalny, 10 Złotych bilet ulgowy
Butterflies Exhibition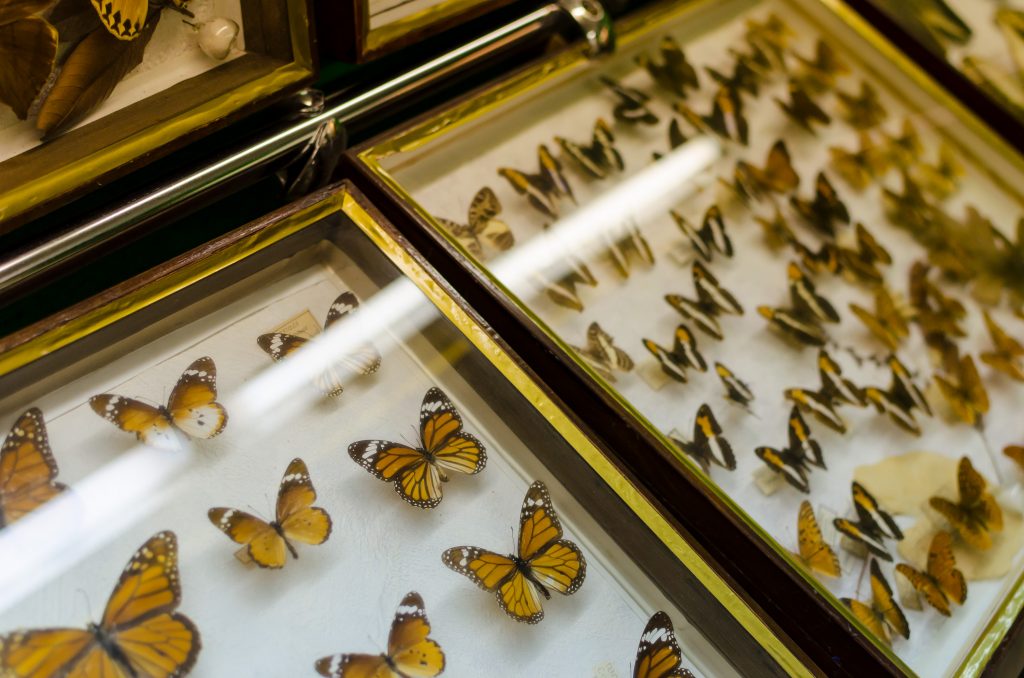 As a person who is afraid of everything that flies and crawls, I was a bit sceptical. I really didn't want to look at insects. However, I found this exhibit very interesting and informative and I had a good time here.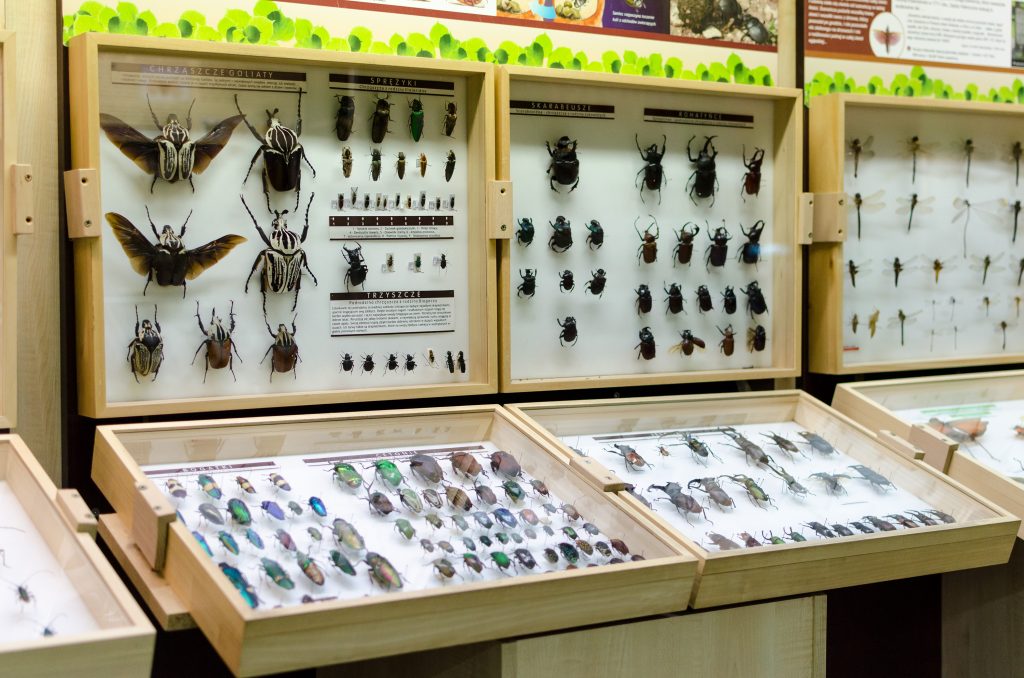 Beautiful, colourful butterflies fill the rooms. Every single exhibit includes descriptions with some really interesting information. Here you will also find huge tarantulas, beetles and other insects – fortunately, they are all dead.
A the end every visitor can take an interactive course and check what they've learned.
Website: Muzeum Motyli
Address: Wojska Polskiego 5, Łeba
Prices: 10 Złotych – adults, 9 Złotych – children
Lego Exhibition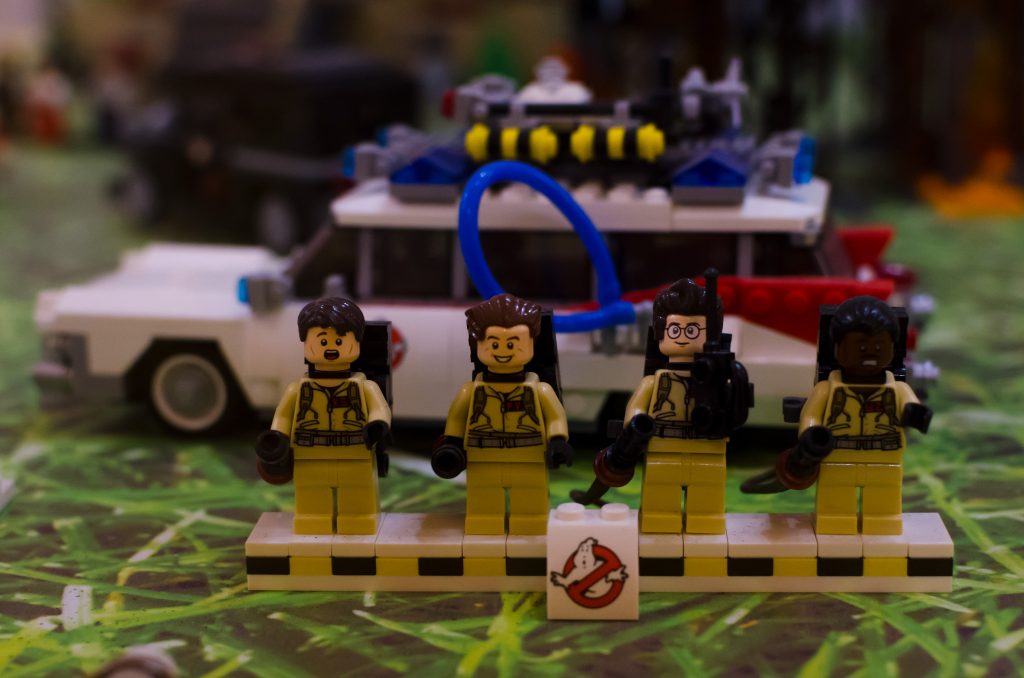 This exhibition doesn't only include buildings and different constructions, which drive and make noises. Here you can also steer with cars made out of Lego and take part in a boxing competition – boxers are also made of the famous interlocking bricks of course. One of the rooms has Ipads for kids who want to play Warcraft and other games.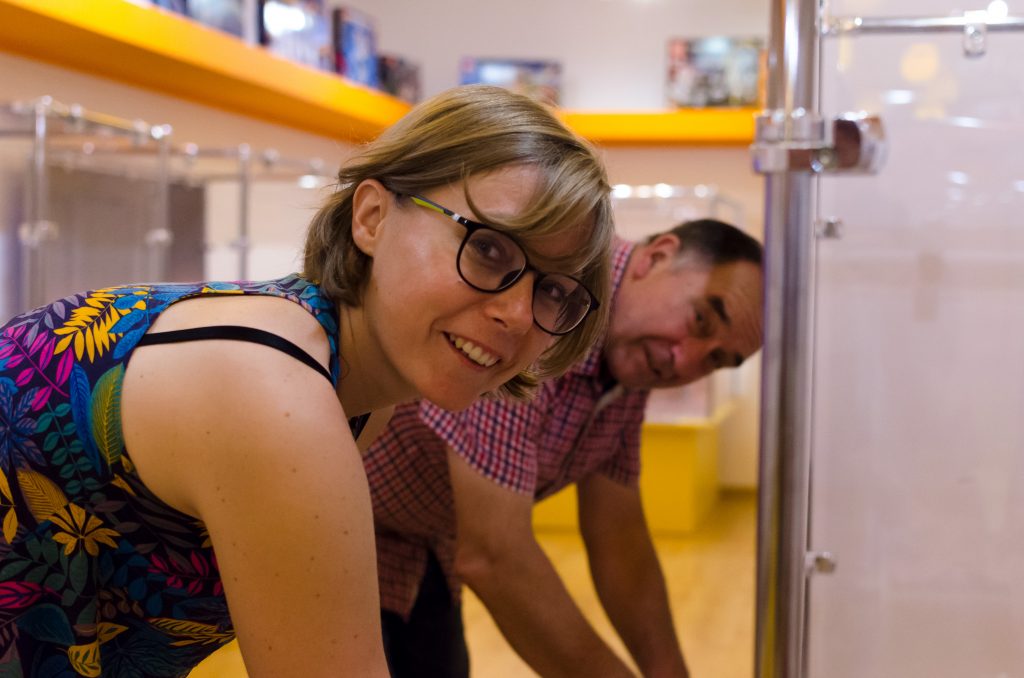 If your kids get bored with Legos, you can take them to the nearby playground.
Website: Łebskie Klocki
Address: Ulica Leśna 3
Prices: 12 Złotych adults, 8 Złotych children
Horse Riding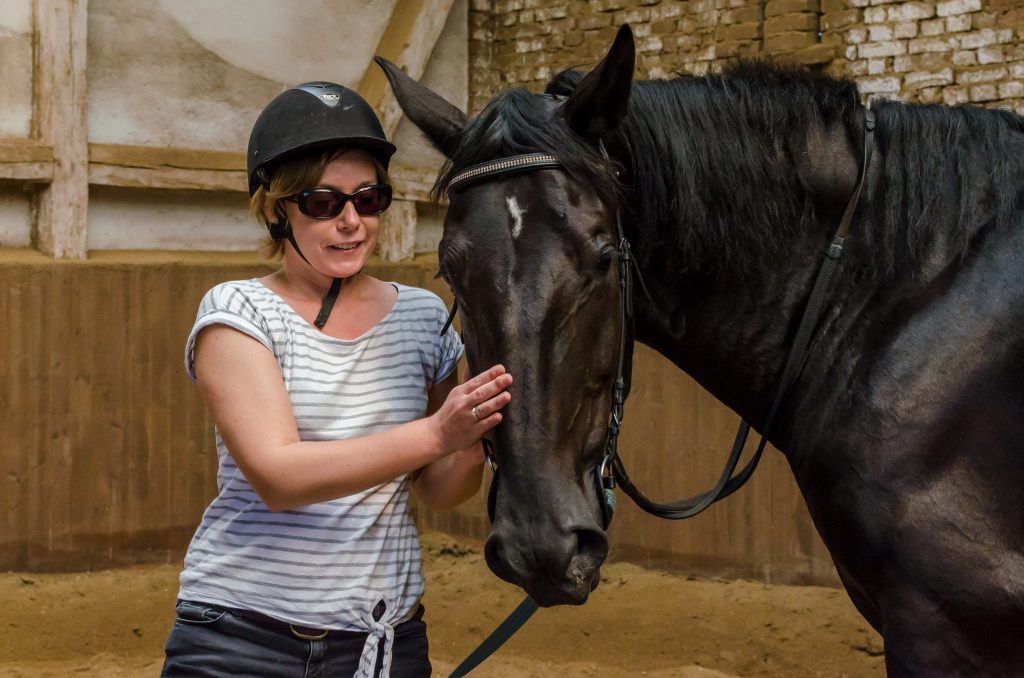 If you, or someone from your family, like horse riding or if you're looking for something different, then Łeba has something for you.
When I was younger I used to horse ride all the time, but I quit a long time ago. I think it's a great shame as it's a good exercise and a way to relax.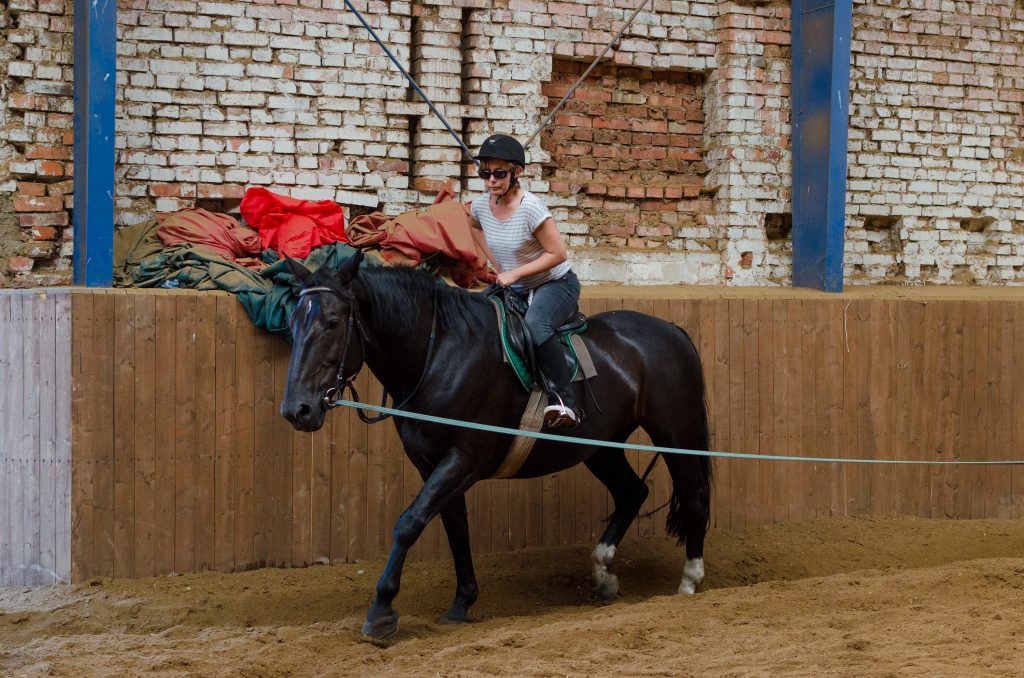 This year I went to Stadnina Koni Maciukiewicz (Horse Stables Maciukiewicz), where for half an hour two young girls taught me again what I had managed to forget. Oh, my poor muscles cried long after I got off the horse, but it was really great to sit in a saddle again.
This horse stable offers courses for children, adults, for beginners and advanced. Even if you've never tried it, don't worry – here you will learn everything from the basics.
Website: nowecin.comAddress: Św. Huberta, Nowęcin (2 km od Łeby)
Prices: Prices vary, depending on if you're advanced, or a beginner and how long you want to ride. Check the offer here.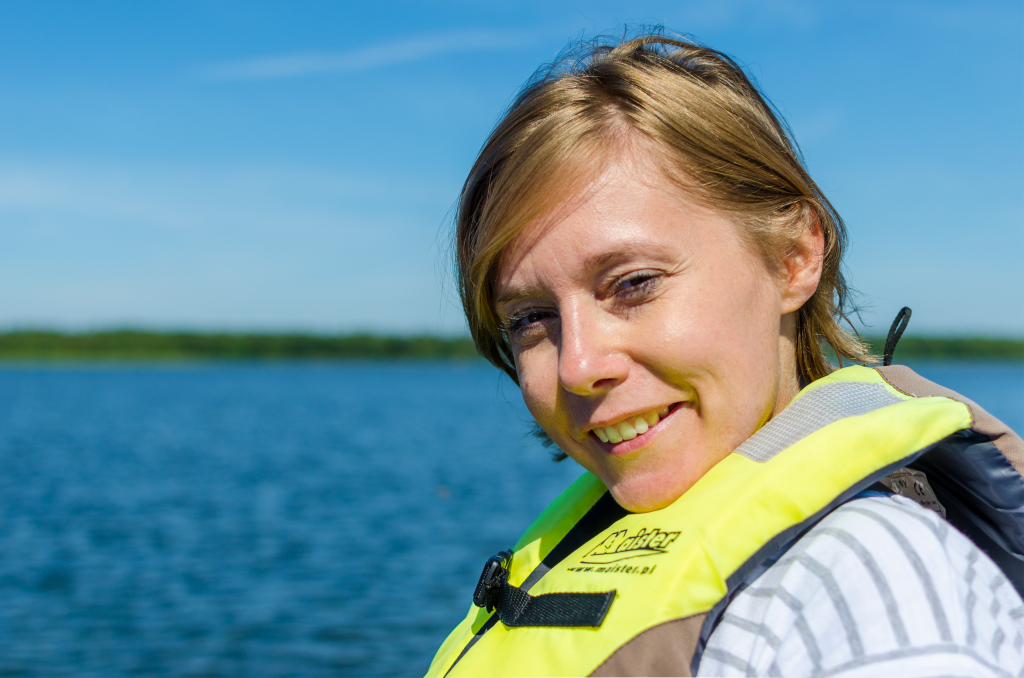 These are not all of the activities of course. In Łeba you can go hiking, cycling, swimming, kayaking and walking. Even if the weather is bad, you won't be bored.
Important: Most of the above attractions are open from May/June to September/October. 
Check out these other activities in Łeba:
Beaches in Łeba: https://www.theblondtravels.com/beaches-in-leba/
Shifting dunes: https://www.theblondtravels.com/slowinski-national-park-and-shifting-dunes-in-leba/