I receive many emails from you asking about life and work in Thailand. I am always happy to get messages from my readers and discuss different, travel – related things.
However, some questions repeat themselves and that's why I always refer you to my blog. I've decided that I would gather all questions and answers in this post and will be updating it on a regular basis, so you can find everything you want to know here.
Work in Thailand
Finding work in Thailand might be difficult, but it's not impossible. Everything depends on what you want to do and if you have certain certificates and qualifications.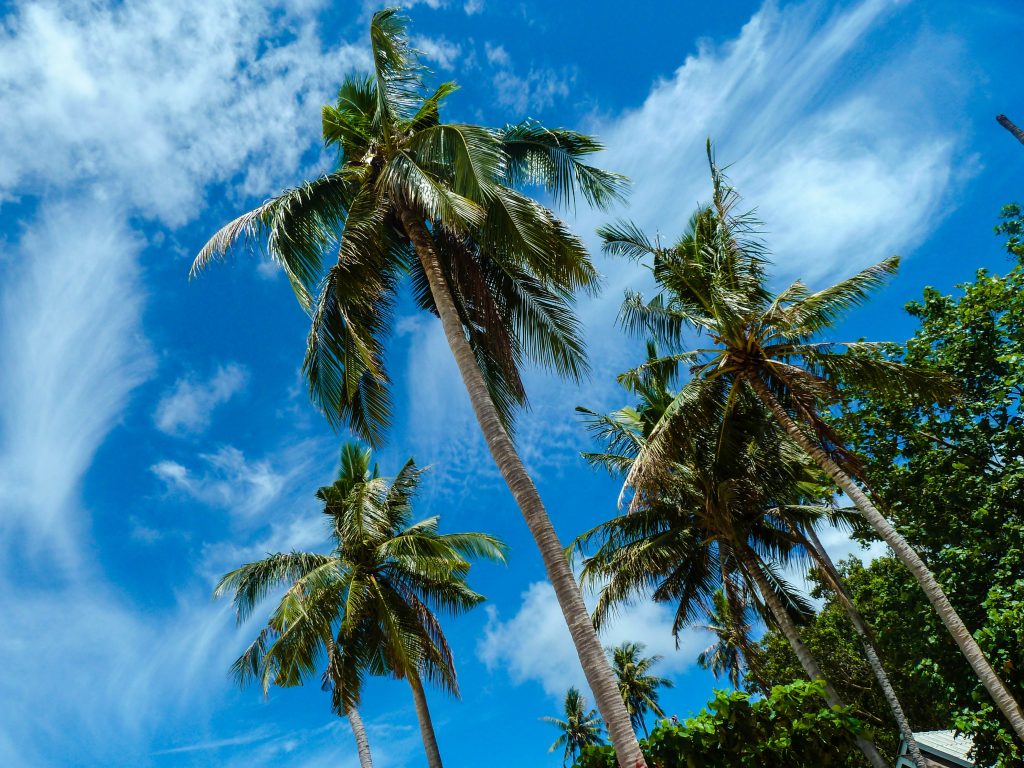 What qualifications do I need to become a teacher in Thailand?
You need to have a master's, or a bachelor degree and a TEFL course. If you have any other qualifications and some teaching experience, then that's an additional advantage.
Useful links:
Do a TEFL course and become a teacher in Thailand
How to become a teacher in Thailand
I don't have a TEFL course. Can I work as a teacher in Thailand?
Not really. You need a TEFL certificate in order to get a visa and a work permit. Without them you cannot work in Thailand.
Most schools don't employ foreigners illegally as the immigration laws are very strict in Thailand. Some smaller schools, in the villages might be up for hiring you, but living far away from major cities and from transport links might prove to be a problem if you want to visit an immigration office, or go for a border run. Besides, living in a Thai village is not the most exciting.
Useful links:
Do your TEFL course a become a teacher in Thailand
I haven't got a master's degree, nor a bachelor degree. Can I be a teacher in Thailand?
Again – no. You need to have a proof of higher education. The reason for this is exactly the same as with the TEFL course – you won't get a visa nor a work permit without it.
Useful links:
How to become a teacher in Thailand
Can I get any other job in Thailand?
A tough question that is asked very often.
In general, getting a different job, other than teaching, is tough. Sometimes you can stumble upon some job adverts on Facebook, or job sites, but it's not very common. Often companies, which can hire foreigners, require knowledge of Thai language.
Another reason why companies don't hire foreigners is that the process of applying for visas and work permits involves a huge amount of bureaucracy and paper work, but also the fact that Thai law restricts the number of foreigners that can be hired by one company (4 Thai employees to 1 foreigner). In case of small businesses it is quite a difficult condition to fulfil. That's why only big companies can afford to employ a westerner.
If you are a graphic designer, or a programmer you might get a job at one of western corporations. But remember that Asia has a lot of people, who are also very skilled and because of the immigration laws companies might be more keen on hiring someone from Vietnam, or Indonesia rather than from UK or Germany.
If you're a pharmacist, a doctor, or a lawyer it will be impossible for you to work, unless it's an internship, or you will open your own company and you will hire Thai people. This, however, involves a lot of paper work, money and patience.
Can I work in a bar?
It is rarely legal. A small bar needs to hire a certain number of Thai employees and can't afford hiring someone from abroad. Sometimes you can see some backpackers working in bars on the islands, but it is often a temporary job, not very well paid. They usually earn a few Baht per hour and get accommodation and food for free. It is also risky – if caught by the immigration office you might be deported and the bar will have to pay a fine.
I would like to live in a tropical country. How can I make my dream come true?
If you want to live in a tropical country and it doesn't need to be Thailand, and you don't have qualifications to work in the Land of Smiles, then your best bet is to go to Cambodia or Vietnam. The law there isn't so strict and long-term visas are easier to get. Even if you're on a tourist visa, you can easily get a job in one of the bars. Some schools also hire people without the TEFL certificate.
Life in Thailand
My experiences with living in Thailand are all positive. I think it's the best place to live. Food, weather and people – all that made me fall in love with it.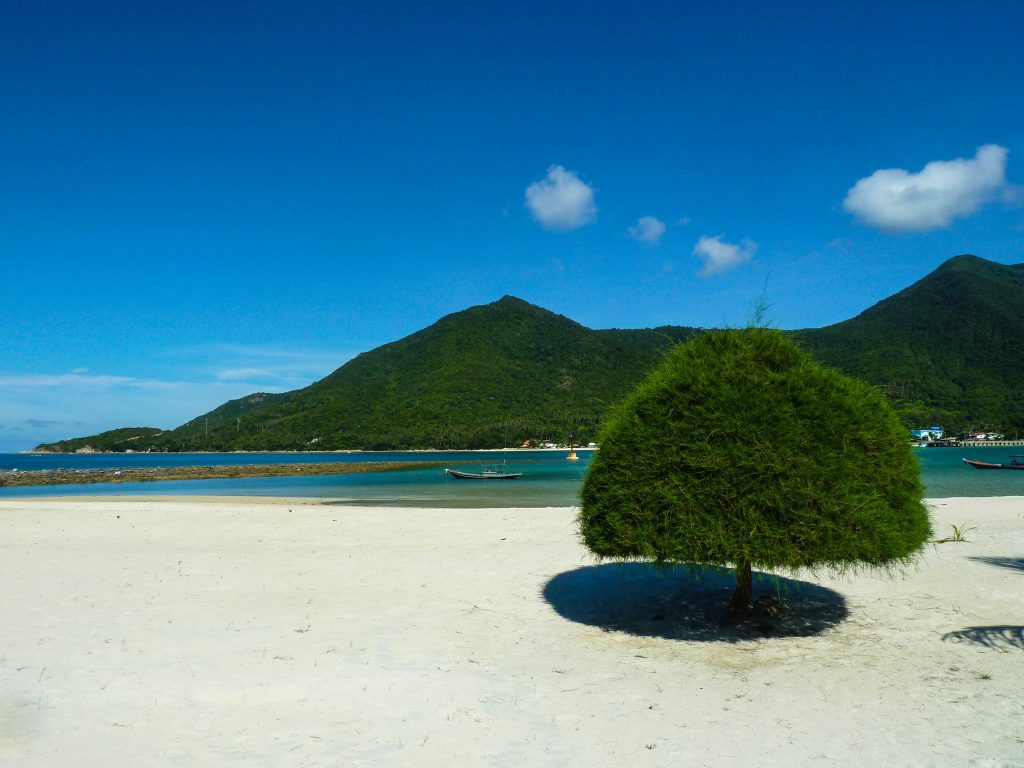 What are the best places to live?
It depends what you're looking for. If you like sea and beaches then you should go to Krabi, Phuket or Koh Samui. If you like mountains then go to the north. You can live in Bangkok, or in Chiang Mai, where you will find a lot of expats, or you can just 'hide' in one of the smaller towns, or villages.
I need to find an apartment. Where should I start?
Don't book anything now. Arrive in Thailand, stay in a hotel for a bit, get to know the place and look for accommodation then.
Useful links:
Accommodation in Chiang Mai
How much do you have to spend in Thailand per month?
It all depends on your lifestyle. I earned 25,000 Bhat and that was enough for me. I didn't lead a luxury lifestyle and I liked going out every weekend – just a normal, moderate lifestyle. I was never out of money and I was never worried about not having enough until the end of the month. However, remember that you need to buy a medical insurance, you need pay for you visas and any trips abroad.
I am sick/I have a … disease. What is the healthcare in Thailand?
Thailand has world-class hospitals and medical care. All kinds of services are offered there. Just remember that, even though everything seems cheaper, if you visit a doctor often you might end up with really high bills to pay. That's why it's worth buying a good medical insurance.
Find out if your medication is available in Thailand. It's not a problem to get most of the things here, but the names might vary.
Useful links:
Guide to expat medical insurance
The best travel insurance
Can I send my child to a Thai school?
Yes, you can but I must admit that I don't have details on this as I don't have kids. I know a few people who send their kids to Thai schools and kindergartens and are very happy.
I am considering moving to Chiang Mai. I have a medium sized dog that I walk on a leash. Will the stray dogs bother us?
This question was asked by one of my readers. As I don't have a dog, I don't have that much experience with this kind of problems.
I answered:
I think it's kind of difficult to say. If you live in the city, or near Nimmenheimen Road then you won't see that many dogs there. But there are not that many places to walk with a dog. The centre of Chiang Mai is nice for walks, but you might see a couple of dogs in the small streets. They are usually not strays, but people in Thailand just let them run loose. Stray dogs live around temples as monks tend to look after them.
But foreigners keep dogs and it doesn't seem to be a problem.
If you really worry then maybe you can look for a house with a big garden, so your dog can run there. You just need to be aware that houses like that are outside of the city centre, in smaller villages.
You can also come alone, look around and then decide if you want to bring your dog with you.
I would recommend contacting people who keep pets in Chiang Mai. Try Facebook groups. They are great resources. There is one called Chiang Mai Farang Community and I Love Chiang Mai.
You can also contact Care For Dogs – it's an animal shelter . I'm sure they know lots about these things.
Before you leave
A good preparation is a key. Remember about insurance and vaccinations, pack only a few things, go and have fun!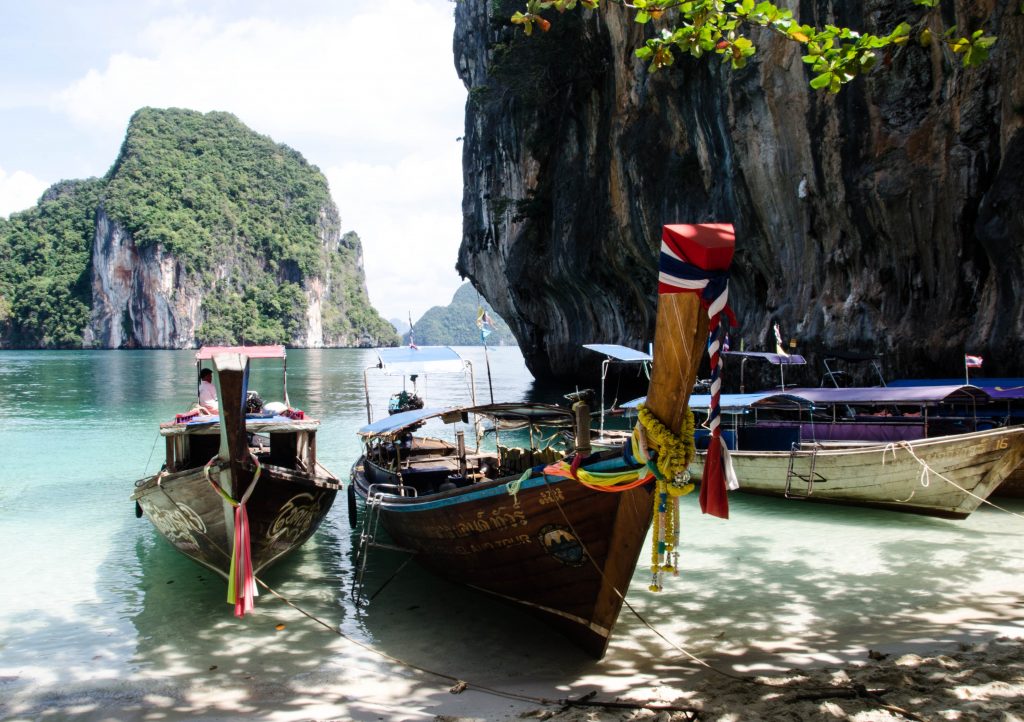 What kind of visa should I choose?
At the moment there a few long-term visas to Thailand. The multiple entry visa can last you up to 9-10 months. Remember that it is a tourist visa, so you can work legally in Thailand. Other non-immigrant visas require qualifications and confirmation of employment.
What should I take with me?
Not much. You can buy anything you want in Thailand.
How should I protect myself against malaria?
Malaria isn't a huge problem in Thailand. In general, anti-malarials don't protect you against malaria. A bigger problem is dengue fever. Remember about mosquito spray and cover your body in the evenings to reduce the risk of being bitten.
Useful links:
Should you take anti-malarials on your travels to South East Asia?
Do you have any other questions? Leave a comment and I will try to answer it.
This post includes affiliate links.