Before I moved to Lisbon I read that it's a cheap city. I was encouraged by bloggers and freelancers saying how amazing and affordable it was and how much they loved it there. I looked at the estimated cost of living in Lisbon on different websites and it seemed like they were all right. When I arrived I wasn't pleasantly surprised, nor do I still think that it's very cheap. On the other hand, I don't think that Lisbon is very expensive either. So what is the true cost of living in Lisbon? Let me show you!
When I research yet another destination to go to, I normally check the prices and what people say about the city and the country. I found out that what people perceived as affordable changes depending on where this person is from and what they do. Most of the English speaking bloggers are from the States, or the UK, therefore the prices in Europe are low for them. After living in the UK for 10 years, I have the same comparison, but I also come from Poland, where the reality is completely different. I also lived in Thailand for a while, so when I say cheap, I really mean cheap. That's why the estimated costs of living in other countries that I find on the Internet are quite unrealistic to me. So, I always try to write about my expenses and what I spend my money every month to give you the best estimates I can.
If you're considering moving to Lisbon, you might wonder how much you will have to spend on food and accommodation — 2 basic necessities. Then, you will also want to go out for dinners, parties, wine, Fado, or whatever else you're into. How much will that cost you? I hope that my article will answer some of your questions.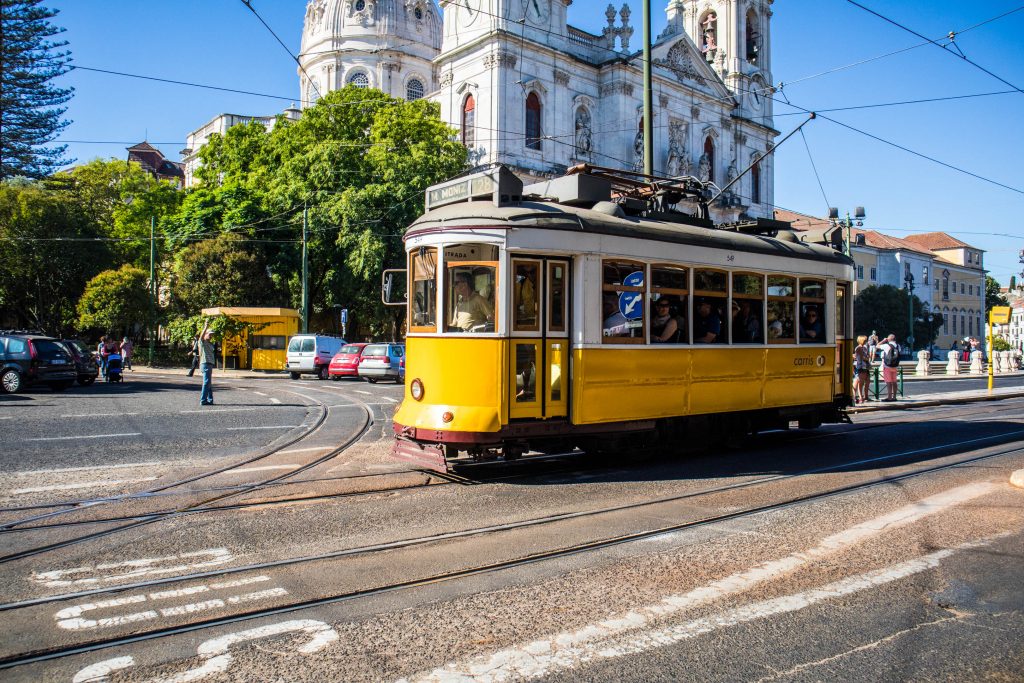 The reality of earning money in Lisbon
One of the expats I met here said once: 'Lisbon is not a city you come to earn money'. I can't agree with this more. The average salary in Portugal's capital city is 800 Euros. Considering the fact that you have to pay around 700 Euros for a 1 bedroom apartment, your salary won't last you that long. I really don't know anyone that lives here, who would say that they make enough. It doesn't matter if they are a waiter, developer, or marketing manager in a large company — they all complain and it's completely justified.
However, by saying that I don't mean that they are all poor and can't afford traveling, or buying new things. They can still do that, but they are not able to go to Asia every 6 months (Algarve needs to be enough), or upgrade to a new iPhone every year. But, they can still go out, drink beer, eat fresh olives and enjoy whatever Lisbon has to offer.
Is Lisbon cheap for freelancers and digital nomads?
That depends on what you do. If you're just starting out and don't make much money, it's better to go to Thailand. Europe as a whole would probably be too expensive for you. Try to establish yourself first, save some money and then come and enjoy your time in Portugal.
If you are from the States or the UK, and you already have some jobs lined up, you earn a decent income and can afford to spend around 1,000 Euro each month, then Lisbon will be a comfortable place to stay.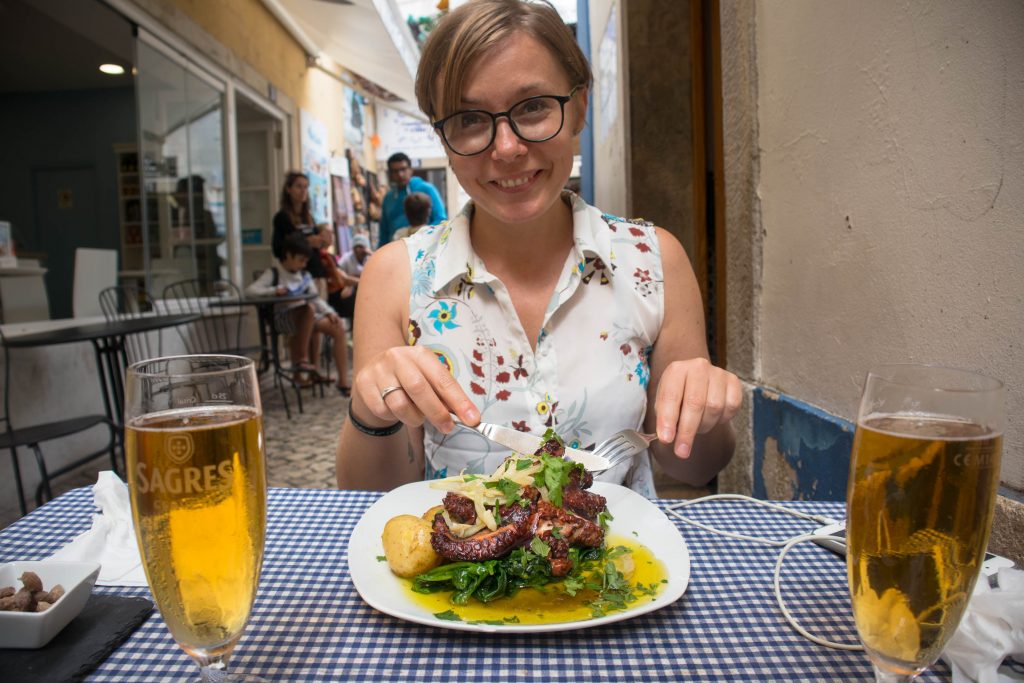 What does the Internet have to say about cost of living in Lisbon?
Let's have a look first what the Internet says. The below numbers were taken from Numbeo and Expatistan. Data comes from 2018.
Accommodation
Finding long-term accommodation in Lisbon is a mission impossible. You need to have quite a lot of money to find something decent. Otherwise, you either need to share a flat with others or live in a place that looks like a cave and it's so damp that your laundry will never get dry in the winter.
Flats in the city center are quite expensive. The below numbers are only an estimated average. You can still find something for that price, but it will take you a very long time. It's cheaper to live in the suburbs. It's easier to find something there, too.
1 bedroom apartment in the city: 843€
1 bedroom apartment outside of the city center: 550€
Utilities (electricity, water, …): 90€
Landline internet connection: 20-30€ depending on speed
Food
Food, in general, is not that expensive. I would say the prices are very similar to those in Poland. If you cook at home, you can save quite a lot. There are a lot of fruits and veggies available in the small shops and you can buy them for a really good price. If you like organic products, you will need to pay twice as much as the below prices.
1 liter of milk: 0.69€
A loaf of fresh bread: 1.13€
12 eggs: 1.73€
1 kg of local cheese: 7.99€
1.5 liter of water: 0.68€
1 kg of potatoes: 1€
Bottle of wine: 5€
0.33 liter of beer: 0.85€
Transportation
Comparing to London, transportation in Lisbon is very cheap. It's worth buying a monthly pass, which allows you to use most of the transport modes in the city.
Taxis are very cheap in Lisbon in general. It's best to use Uber or Taxify.
One way ticket: 1.45€
Monthly pass: 35€
Gasoline: 1.57€
1 ride with Uber from the suburbs to the city center: 7€
Restaurant and going out
Going out in Lisbon can be very expensive if you don't know where to go. Mid-range restaurants charge quite a bit for a meal. If you work here, you won't be able to visit them that often. However, there are always tascas – small, local bars, where you can eat for a little less. There are everywhere in Lisbon and eating there is a real, Portuguese experience.
Meal for 1 person in a cheap bar: 8€
Meal in a mid-range restaurant for 1 person: 15€
Clothes and shoes
Lisbon has a lot of good stores and a few shopping centers. The easiest is to shop at the big stores, like H&M and Zara. Below price are probably the same as in the stores abroad. A surprising fact is that there are Primark and Decathlon here, which makes it a little cheaper to shop for clothes.
1 pair of trousers (H&M, …): 25€
1 pair of running shoes (Nike, …): 70€
1 dress (Zara, …): 20-30€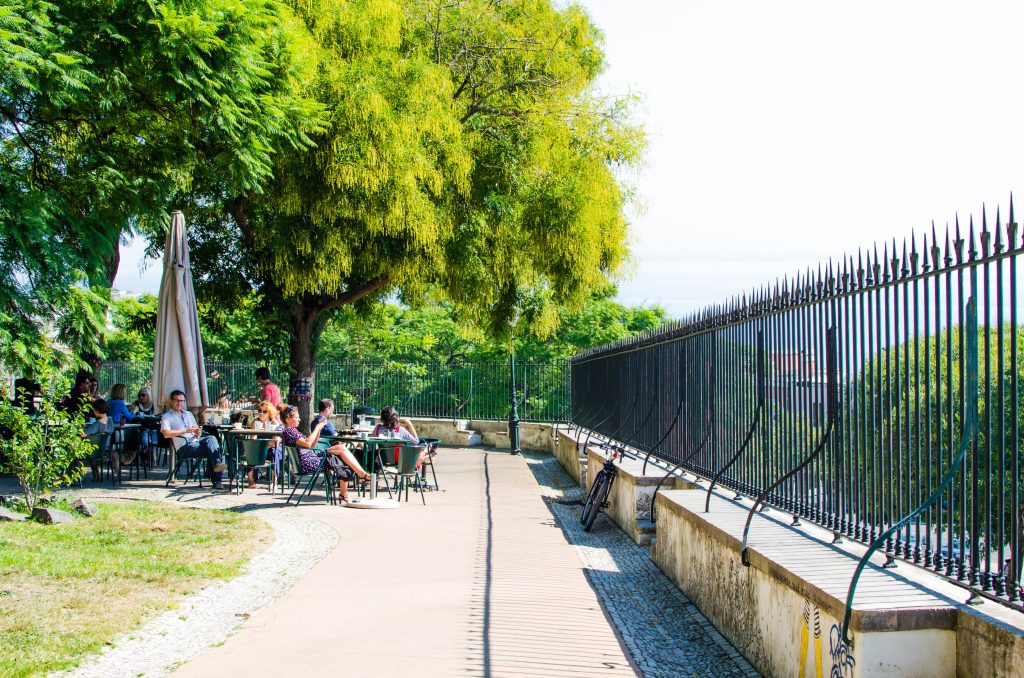 My cost of living in Lisbon
I work as an English online teacher and a blogger. My blog and my teaching business bring me enough to have a comfortable lifestyle in Lisbon. I love to go out and to go away once in a while. I also always save money for travels, emergencies, retirement, and taxes. I don't like to worry about finances and I'm always careful with my money.
So, how much do I spend?
Accommodation
Before Chris and I rented a flat for around 700 Euros + bills. Which gave us around 450 Euros per person.
In 2021 we bought a flat in Barreiro and our mortage is around 250 Euros per person. The bills are around 70 Euros per month in the winter and 40 Euros in the Summer (per person).
Food
I budget around 200 Euros for food per month. Most of the time it's a little too much. Recently we have started to do big weekly shopping. We plan our meals a week ahead and then share the cost. We eat meat once a week and we try to keep most of the dishes vegetarian. I buy at least 3 kinds of fruit and quite a lot of veggies. We use plant-based milk. I also treat myself to a bottle of wine.
I estimate that on average weekly shopping costs me 30 Euros per week, which gives us 120 Euros per month.
Transportation
I use metro when I want to go to the city centre. Depending on the month, it costs me from 20 to 30 Euros.
We also rent a car from Renault. It is a long term rental for 2 years. The cost is 75 Euros per month, plus the deposit of 2,000 Euros per person, which is 83 Euros per month. Check out the rates for car rentals on Rentalcars.
Petrol is quite expensive in Portugal and we travel a lot. Quite often I pay around 100 Euros.
Healthcare
Healthcare is free for people who are registered in Portugal as residents. However, if you require some extra care, or you just don't want to queue up in hospitals, then it's a good idea to invest in some private insurance.
I went for that option.
For the last couple of years I have been using Cigna Global, which provides me with everything I need. The cost is 1,200 Euros, which is 100 Euros per month.
I am very happy with their service and if you are interested in buying insurance like this, check out Cigna here.
Restaurants and going out
To be fair, I think that's probably the biggest expense for me. I just love restaurants and bars and I eat out whenever I have a chance. I often feel that I sit and teach all the time, so once in a while, I deserve a treat.
I am aslo including my Thai and Portuguese lessons, which cost me together 150 Euros per month.
I budget 150 Euros for dinners and drinks, but I sometimes find that it's not enough.
Clothes and shoes
I don't do shopping. I probably do it twice a year, when the weather changes. I really don't like spending money on things like new trousers, or a jacket. Looking stylish is not my thing, trust me. I don't have a budget for things like that and I treat buying new clothes as an 'emergency'.
My only expense of this type is a hairdresser, which is 30 Euros per month. I also sometimes buy myself nice cosmetics, which I like much more than buying a new pair of trousers that I won't probably wear.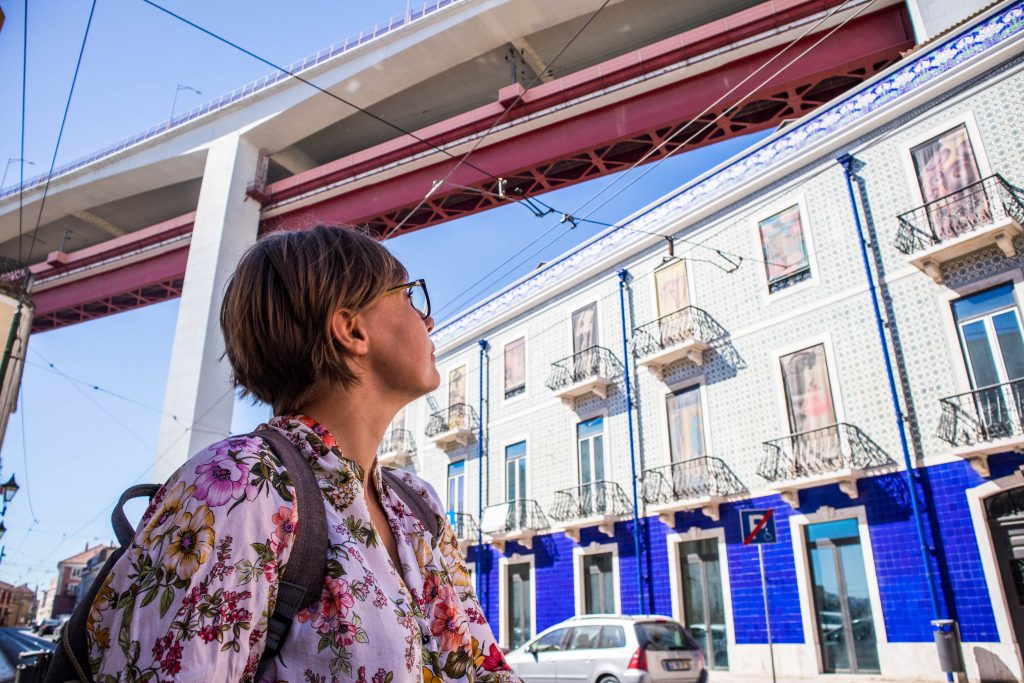 How do I manage my finances?
I always use Revolut and Monese for managing my money. I haven't opened a portuguese account as I'm very happy with both of these accounts and decided I didn't need anything else.
Monese and Revolut allow you to transfer money internationally within seconds and withdraw money up to 250 Euros withouth additional charge.
If you're interested in opening an account like that, I have a special offer for you. If you open an account with Monese and enter the code: joann481 you will get 15 Euros! So, don't wait up, open the account now.
In total
I calculated that in general, I spend 1113 Euros per month on everything. I would add 20% on top of that as there are always some additional expenses. This gives us a total of 1335 Euros.
In my opinion, living in Lisbon is great and I love it here. As I work for myself and can control my own earnings, I can afford a bit more than an average person, who's employed here. However, I still find some prices inadequate to the standards, especially accommodation. I feel that for that price it should offer a little bit more. I often think what I can have for 700 Euros in Thailand and I feel like I want to pack my bags and go back.
If you're considering moving to Lisbon, then calculate your potential salary and your spendings carefully. It's sometimes better to choose a different city, or a country, and come to Lisbon for short holidays instead.
Do you have any questions, or suggestions? Don't be shy! Leave a comment!