A complete list of things to do in Madrid during a short stay in the capital of Spain. Check out what attractions are waiting for you and how you can actively spend your two days there.
I always wanted to visit Madrid. To me it was a city, where anything can happen. I had once seen it in a travel catalogue and felt that it was a place I wanted to go. Finally, my dream came true and I went there for a short weekend.
There are plenty of things to do in Madrid and in this post I focus only on a couple of them. I'm sure that they are a good start and you'll have an amazing time.
Basic information
Before we get to the nitty gritty, let's have a look at some basic information about Madrid.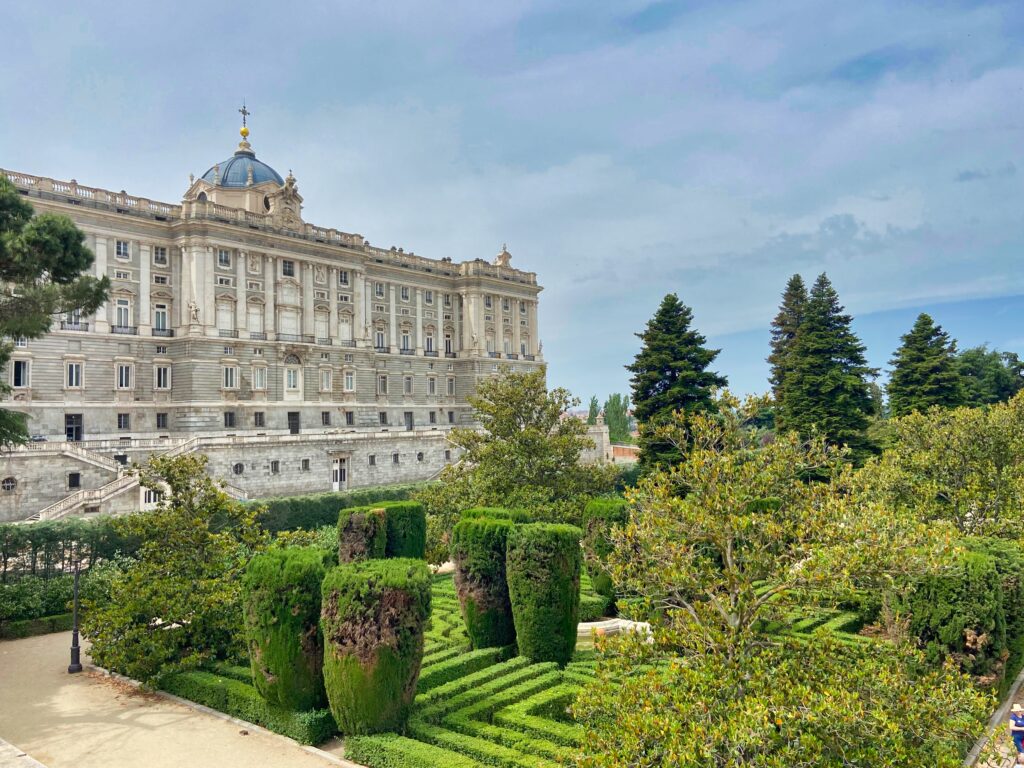 When to come?
Madrid is land-locked and has a very specific climate. The summers here are very hot and the temperatures can reach up to 45 degrees. Winters might be cold as well and some days, especially inside the buildings, are chilly.
The best time to come is May/June or October.
How to get to Madrid?
Madrid has an airport and there are lots of flights operating every day. You can fly from a lot of destinations. I recommend Skyscanner, which is great for finding the cheapest flights.
Getting form the airport to the centre of Madrid can be a bit of a hustle, but you can take a bus, or order a cab. Cabify and Uber are available in Spain.
If you're already in Spain, check out buses and trains to and from Madrid. Omio is a price comparison site for connections like these and you can find cheap tickets there.
You can also rent a car. I wouldn't recommend driving in the city as it is very busy and hectic, but if you're going somewhere outside of the city, then it's a perfect solution. I recommend Rentalcars, which provides with quotes from different rental companies.
How to move around?
Madrid is a huge city, but the city centre is not that big. If you like walking, then you can go on foot pretty much everywhere. Public transport is very good. There is metro and buses, which take you to all the main points.
How to pay in Madrid?
The currency is Euro. You can pay with your card everywhere. Revolut is a good thing to have as it allows you to exchange currencies online and you don't need to take money out of a cash machine.
Where to stay in Madrid?
I found Madrid quite expensive when it comes to accommodation. At the end I decided to stay in a hostel – Room 007 Ventura. It turned out to be a very nice place, with friendly staff and great location.
If you would like to check out some other places, use Booking.com, where you'll find the best deals.
How to get the most of your stay?
I'd suggest walking. You can really get the most of Madrid by getting lost. In most attractions you have an option to get an audio guide, which explains the history of a place and the city.
If you're looking for a tour guide, look no further – WithLocals organise the best tours with independent guides who can take you to places that are not in your guide book.
Things to do
So, what are the best things to do in Madrid? What should you see in two days? Here are my suggestions.
Visit the Royal Palace
It's the main attraction in Madrid and a place that is really worth seeing.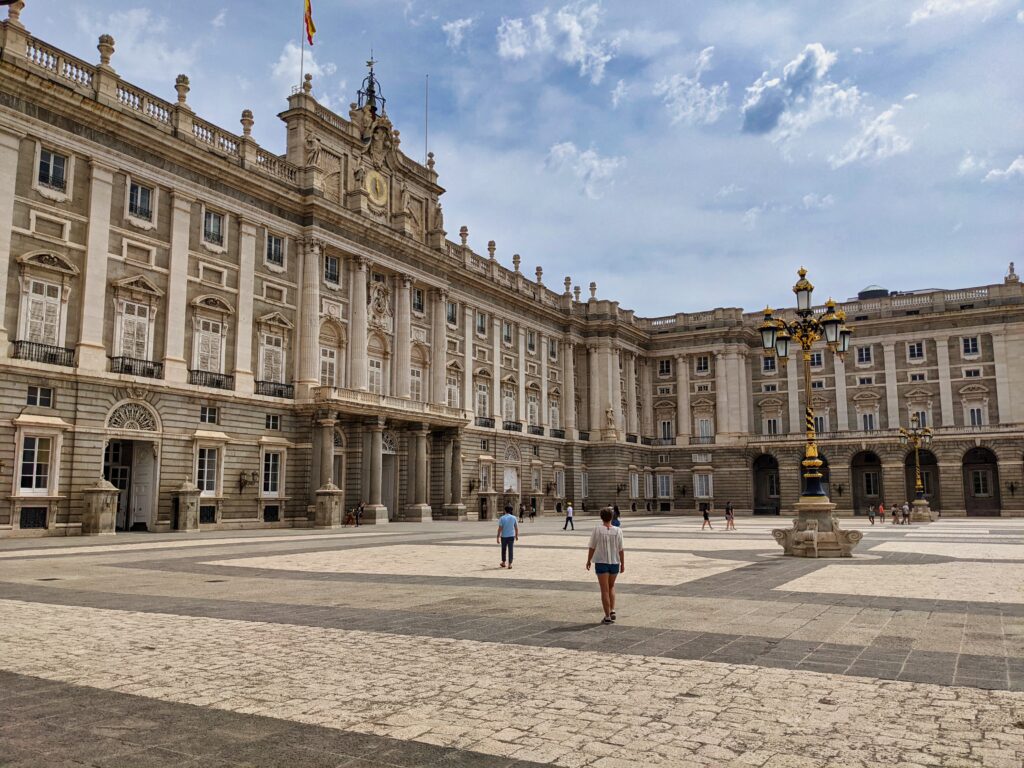 It's an official residency of the royal family, but they actually don't live here. The palace is used for official and special ceremonies.
The whole building is 135,000 square metres and has over 3,000 rooms. Impressive, right? The part available to visitors is stunning and filled with art and precious tapestry and artifacts. Some rooms are very interesting to look at. Even without a guide, it's worth buying a ticket, which costs 12 Euros.
You're looking for things to do in Madrid? Visiting the Royal Palace should be on the top of your list.
Walk around the gardens and parks
Madrid has a lot of green spaces. Straight after visiting the palace you can go to Campo del Morro, Jardim de Sabatini and the botanical gardens, which are all just next door.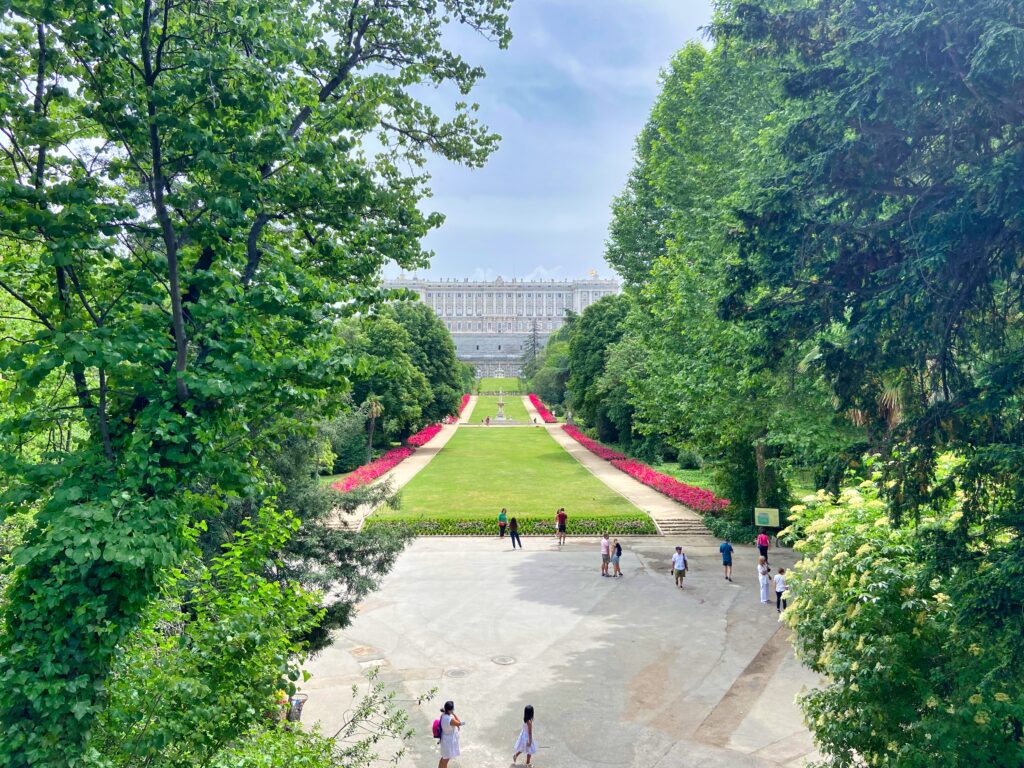 Visiting Plaza Mayor – One of the most important things to do in Madrid
Plaza Mayor is another main attraction in Madrid. It used to be the heart of the Old Madrid.
Here you will find a lot of restaurants and bars as well as markets. Notice beautiful gates and walls of the surrounding buildings.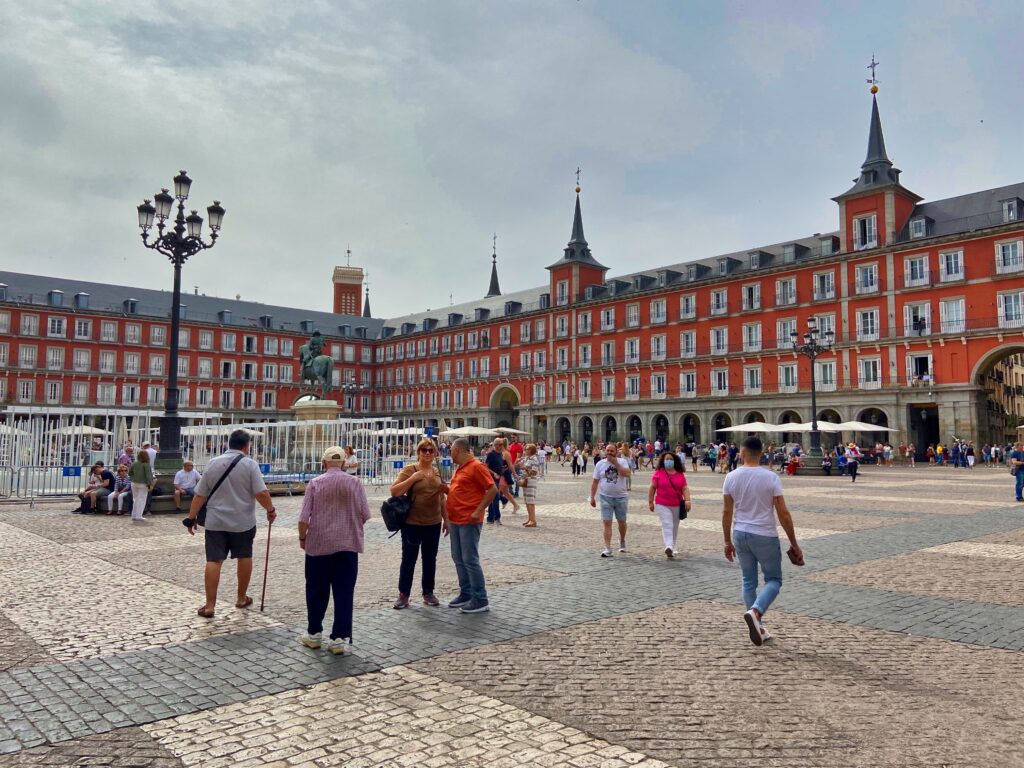 Feel the city at Gran Via
Gran Via is the main street in Madrid. It's always crowded, but the architecture here is stunning. I suggest visiting it during the day and night to see the difference.
This street reminded me of Picadilly Circus in London.
Check out the museums
There are so many museums in Madrid. If you like visiting them, then you might have a problem with choosing one for yourself.
I visited Museo del Prado, which hosts an endless array of paintings from different times. I didn't manage to see it all, but I really loved it.
Visit a closed metro station
Museum Chamberi is a closed metro station, which is now available to visitors. It's a real treat for those, who like to see abandoned places.
See a sunset the the Temple of Debod
The Temple of Debod was a gift from the Egyptian government to the Spanish for helping them to rescue the temple in Nubia during a very severe flood.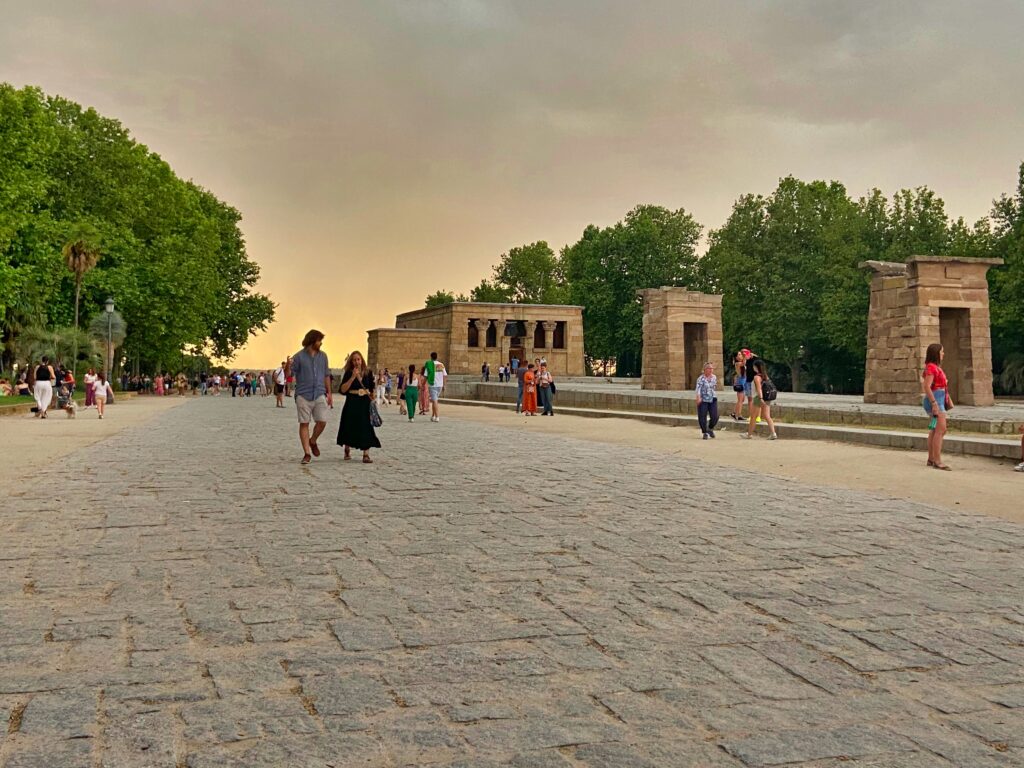 The temple is surrounded by a big park, which is very alive during a warm evening.
Come here to rest and see a sunset.
Sample delicious tapas at one of the markets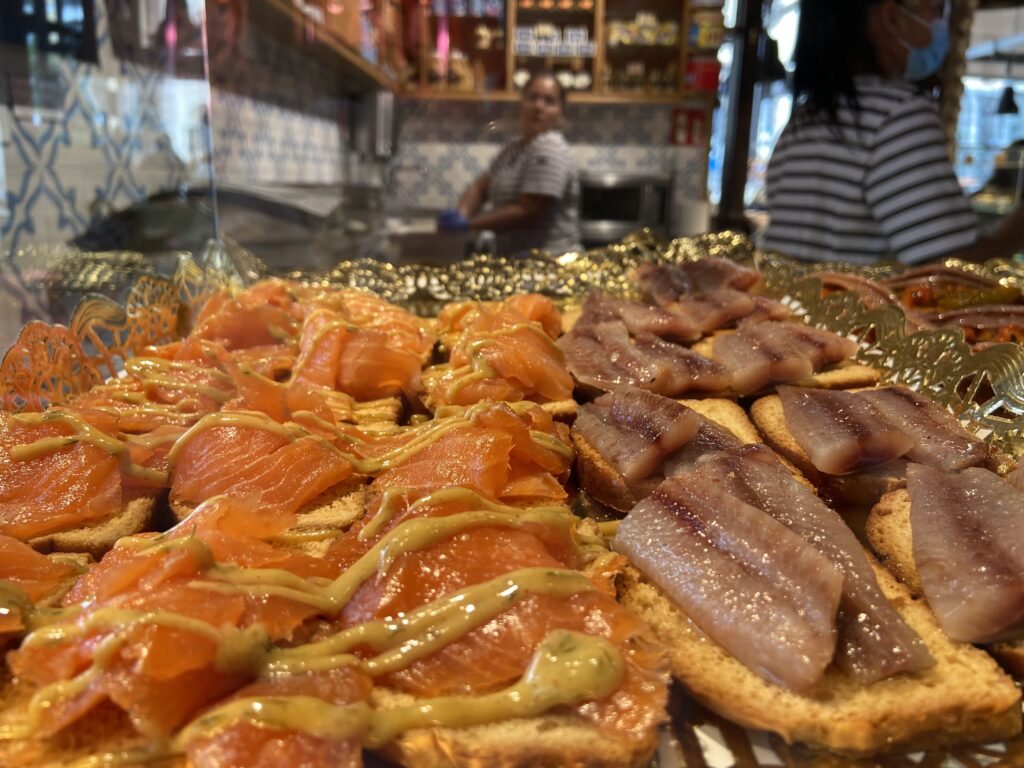 There are plenty of small markets in Madrid. I can recommend San Miguel Market, which is a tourist attraction, but the outside and the inside of it are stunning. You can also buy some amazing tapas here and enjoy a snack before you head to other places.
Another market I can recommend is the Vallehermoso Market, which is more local and cheaper. You can even find Polish pierogi there, which (of course) I'm a big fan of.
Other information
In this section I've added some more information about things to do in Madrid. I hope you'll find them useful.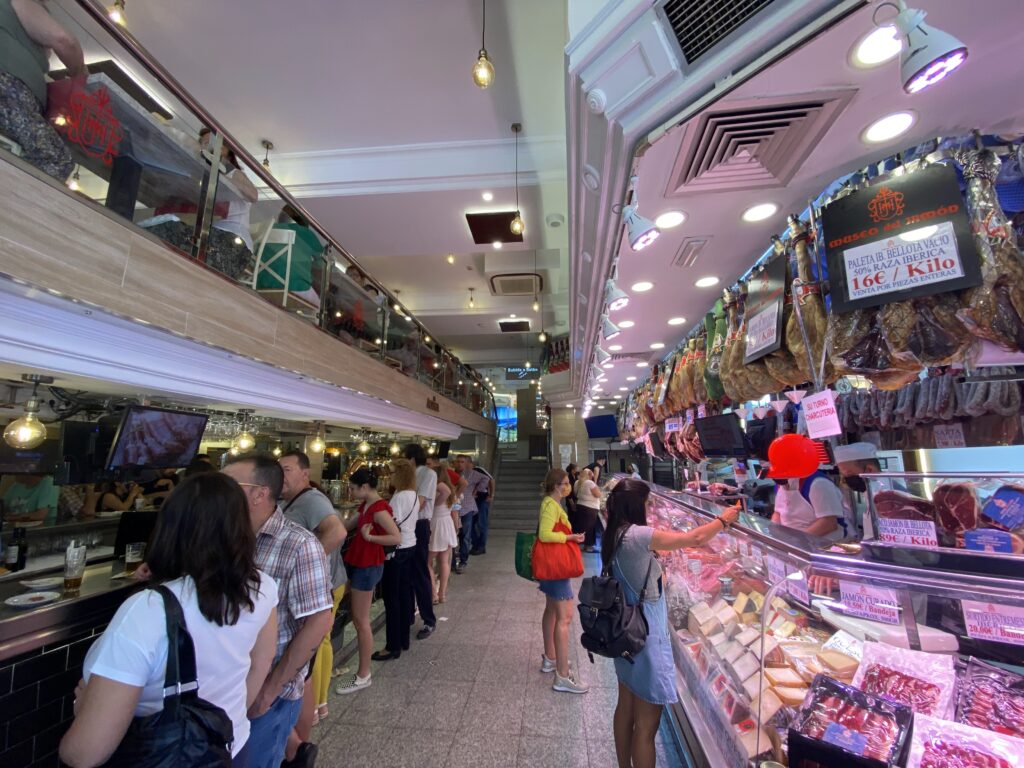 What and where to eat in Madrid?
I must be honest, Madrid didn't blow me away when it comes to food. I think local places get lost in the amount of fancy bars and restaurants. In most of them you can get expensive dishes, which are not that great. But, I found a few gems for you.
Things to try:
Bocadillo de Calamares – a sandwich with calamaris
Gambas al ajillo – prawns in garlic
Jamon – cured ham
Mushrooms – served as tapas
Wine and beer
Places to eat:
Casa Toni – a small, very local place in the heart of the city
El Greco – a tapas place with great seafood
Lamiak – good food for a good price
Big Bear Cafe – perfect for breakfast
Museo de Jamon – it's not a museum, but a tapas place and a restaurant. It's a tourist attraction. I didn't like the food there that much, but it's worth putting it on the list, just to check it out.
Additional information
What else you should know about things to do in Madrid?
In Spain the locals observe a siesta, but in Madrid most of the places are open throughout the day. Exceptions are museums and some attractions. Check the opening times on Google before you go.
Don't forget about your insurance! This applies to you if you don't live permanently in Europe. Check out the best travel insurance options.
Carry a bottle of water with you and protect yourself from the sun. It can get very hot in the city.