The current situation with the virus made me reevaluate how I travelled before. I mean not only stressing over visas and what to take with me, but also about how much I enjoyed each trip…or rather, how I never enjoyed it enough. The trips I made to Bali and Australia first come to mind as good examples of not being able to appreciate what I have. I'm making a pledge to you, dear Dreamer, and to myself: never take travel for granted.
Have you ever had a situation when you really anticipated a trip and couldn't wait for it and when it finally happened, you looked around, shrugged your shoulders and said quietly "this is not what I expected!"? I bet you have. From what I've gathered, this situation applies to many travellers. We read about these beautiful, magnificent places online, we see pictures, we get excited. Once we are there, the Eiffel Tower is too small, the Angkor Wat is too refurbished and the Pisa Tower is too straight. We also rush from one attraction to another, not fully appreciating what is in front of us. And now, in these current, uncertain times, we miss these adventures that seemed often so disappointing. Am I right?
I started travelling quite late, in my 30s. I did a couple of trips with friends and then I set off on my own. I had always dreamt of visiting Australia. My dad had spent a year there and thought it was the best country on the planet. I had also met a lot of new friends in London that were on a working holiday visa and I wanted to visit them. As soon as I had money and some time off, I bought a ticket to Australia. I was really ready for an adventure!
Until now I can't believe how I wasted those couple of weeks in the Land Down Under. Let me tell you what happened and how I'm planning to make up for it.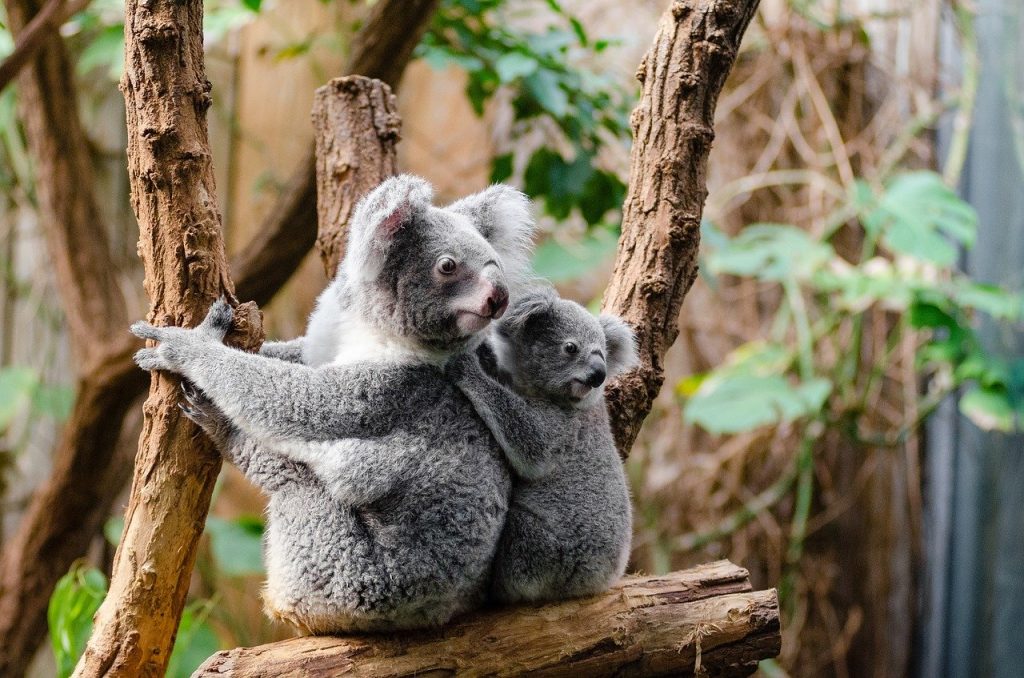 My first steps in Oz
I was sitting on the plane and we were just about to land in Melbourne. "Dear passengers" – said the pilot – "It's a nice evening here, around 14 degrees Celsius…"
Wait…what? Isn't Australia hot? 14 degrees? It was more when I left London! I was coming back from Bali, you see, and I had no warm clothes. I was already disappointed.
When I stood at the passport control, waiting for my visa to be checked and accepted, I was shaking. I wore shorts and a vest top and I was wondering how I was going to survive this time in Australia.
I stayed with my friends and the first trip we did was to a shopping mall to buy me some clothes. I didn't want to show how disappointed I was, but in my mind I was complaining and moaning about the weather.
And then, I got a complete culture shock!
You will laugh, Dreamer, but I was totally taken aback of how nice people were. I looked at these smiley, cheerful Australians like they were going to rob me. What a difference from the streets of London! I couldn't understand why they were so friendly.
Instead of smiling back, I wanted to run away and hide somewhere.
The shock slowly wore off, but I still didn't see the beauty of Australia.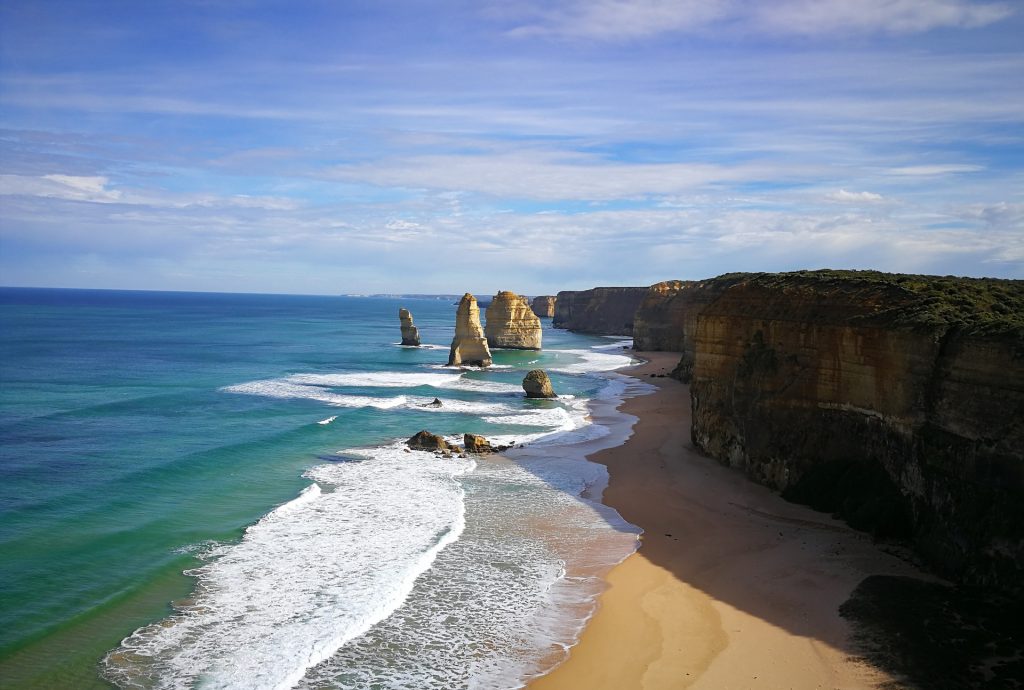 Sydney is OK
I was excited to see Sydney and yes, I fell in love with the Sydney Opera House, but except that….the city was….just OK.
It was like any other European one, but with newer buildings and palm trees.
"Meh…nothing special…" I thought to myself.
I wandered the streets. I sipped wine in the harbour, went for a walk in the botanic garden, and went for a hike near Bondi Beach.
I felt agitated, anxious, worried. My thoughts were spinning. That was the time when I was transitioning from my prestigious London job to teaching in Thailand. Probably that's why I was so nervous and not able to enjoy my surroundings.
I looked for some opportunities in volunteering on farms. Then I had an idea of hiring a van and driving to the Outback. I ended up travelling to the Sunshine Coast (by plane), meeting a friend and then going back to Sydney (also by plane).
I just didn't have enough courage or motivation to do what I really wanted to do.
I was too scared, too alone and too anxious about my future to actually be adventurous. Maybe I shouldn't have gone. Maybe I should have waited. But, what's done is done. It's a lesson for the future.
Did I waste my month e-visa? In a way…But I still enjoyed my stay in Australia.
I got used to the cheerfulness. I was amazed by the nature and the colour of the ocean. I loved the road trips I did with my friend. And I had a chance to see koalas and kangaroos around Melbourne in their natural habitat!
It wasn't time wasted.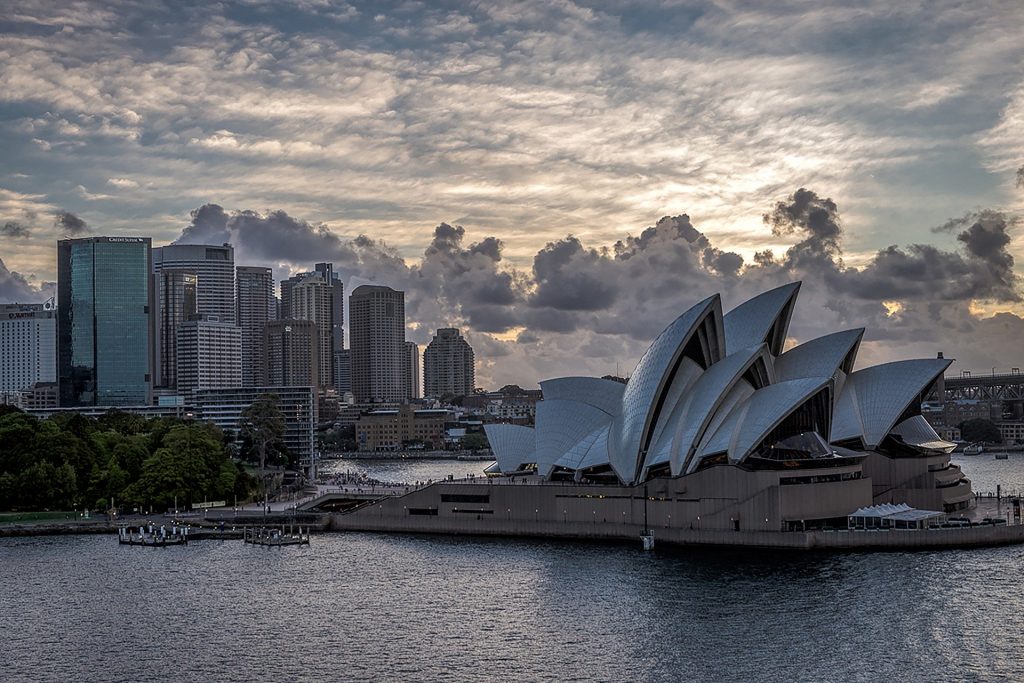 I will do it again!
I am now saving money for another trip to Australia. I really want to show it to Chris and this time I will do all I want to do and more! This time I am ready.
I have already planned this trip.
First, I'm going to apply for my Australia visa online ahead of time (last time I waited until the very last minute).
I will actually check the weather and will be prepared! And if it's cold, I will not moan. You can't go to the end of the world and complain about something you have no control over!
I will hire a car and go for a road trip. I might even go from one coast to the other. I want to see the Outback and see the stars and I want to experience everything what I didn't experience before!
I will visit more friends and will not be so scared of travelling to remote destinations, where they live. Now I know that Australia is more than just cities and to have a great adventure, you need to go further and get out of the main routes.
I will forget my worries and I will leave stress behind.
From now on, I will not take travel for granted.
Useful tips when travelling to Australia
There is a very good system when it comes to applying for a tourist visa. There are a couple of visas you can choose from. You can easily do it online and the fee is as little as 14.95 GBP!
It's probably one of the cheapest visas.
Accommodation
There are plenty of places to stay in Australia, from very cheap backpacker-style hostels to luxurious hotels.
The cities are usually more expensive and prices vary depending on the season.
For finding your ideal accommodation, I recommend Booking.com.
If you would like to experience even more of the country, you can apply for a volunteering position with WOOFing, or use Couchsurfing. Just be careful with the latter. Read my post on how to stay safe when using CS.
How much is it?
Yes, Australia is expensive. When I went there, on my backpacker's budget, I ended up eating Mcdolnald's almost every day. If it wasn't for my friends, who kept me fed, I would have ended up with a heart attack.
Before you go, carefully calculate what you can afford.
Here are examples of prices in Australia.
How long to go for?
I went there for 3 weeks and it was barely enough for visiting Sydney, Melbourne and the Sunshine Coast.
If you're planning to see these places, plan for at least the same amount of time. If you want to do road trips and do it slowly, then you need more time, of course.
What to see and do?
Where do I start? I think it's impossible to list all of the things you can see and do in Australia.
During my trip I visited:
Melbourne
The Great Ocean Road
Sydney
The Blue Mountains
Sunshine Coast
Fraser Island
You can also go to Perth, Darwin, Outback and many other beautiful places!
Check out this list for a whole list of useful information about Australia.
Going to Australia is a great adventure. It's also fairly easy to get there. Yes, the flights are long, but applying for a visa is really easy and you can even catch a direct connection.
I really hope to travel there soon and I hope that this time I will not waste this opportunity.
One more thing, lovely Dreamer, when we can finally travel again, please enjoy it to the fullest. Leave your worries behind, forget about stress. Live through every single day like it's the last one. I don't want you to regret it.