There are only a few places in the world, where I stayed and which I will remember forever. Valencia Mindfulness Retreat is definitely one of them. I spent 2 days in this amazing city and they were special in every way, also thanks to Thijs and Dany, their amazing hospitality and the lovely B&B they own.
I actually never thought of going to Valencia. It escaped my mind, but when Thijs contacted me and offered me a stay at their Retreat, I jumped at the occasion. I love Spain and after seeing a couple of photos of the city, I was very keen to go. I am so glad that I did. Otherwise, I wouldn't have been able to learn to meditate and I wouldn't have met Dany, who was another guest I invited to my Follow the Expat series.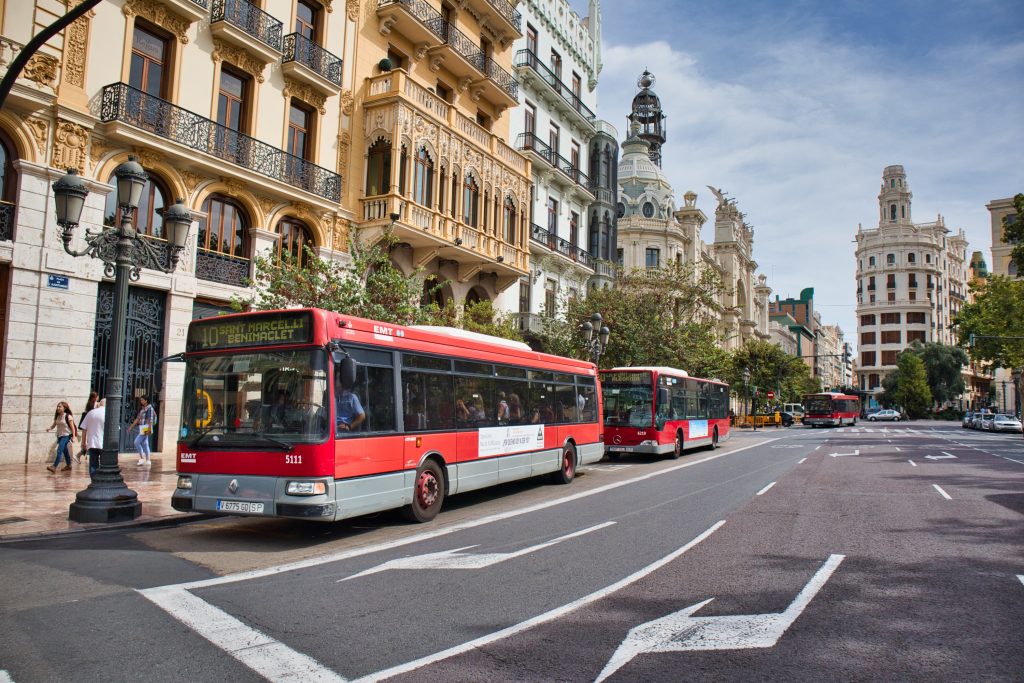 Bed and Breakfast Valencia Mindfulness Retreat is a small B&B, which was opened around 10 years ago by Thijs and Dany, two lovely guys who met in Holland and who had the same dream – create a special place, where people would feel at ease and would come to rest.
They arrived in Valencia and walked through the streets with a friend of theirs. They talked how wonderful it would be to live there and have their own little hotel or a guesthouse. 'Dream on' – said their friend with a laugh. It was pretty hard to find a good property there.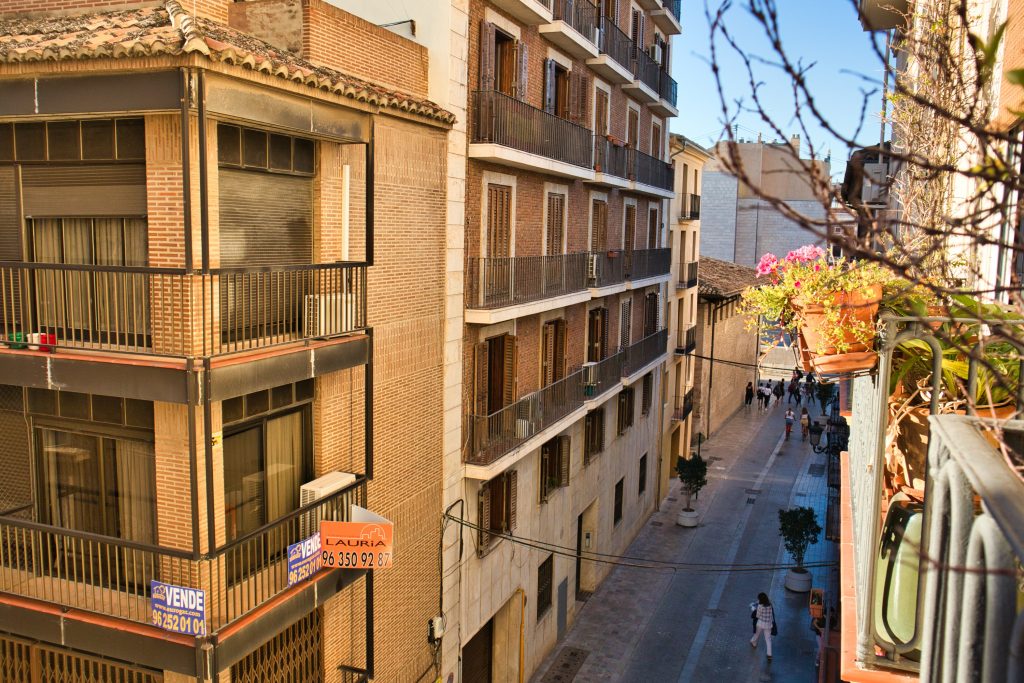 But, a couple of months later, Dany found the perfect place and put the money forward as a deposit. They risked it all, but were very keen to make their dream come true.
For months they were sleeping in a small storage room while the guests rested in the more comfortable facilities. They worked hard for years and today they're living comfortably. They also close everything for winter and spend that time in warmer climates.
Life is good for Dany and Thijs and they give back to the others with their warmth, generosity and hospitality.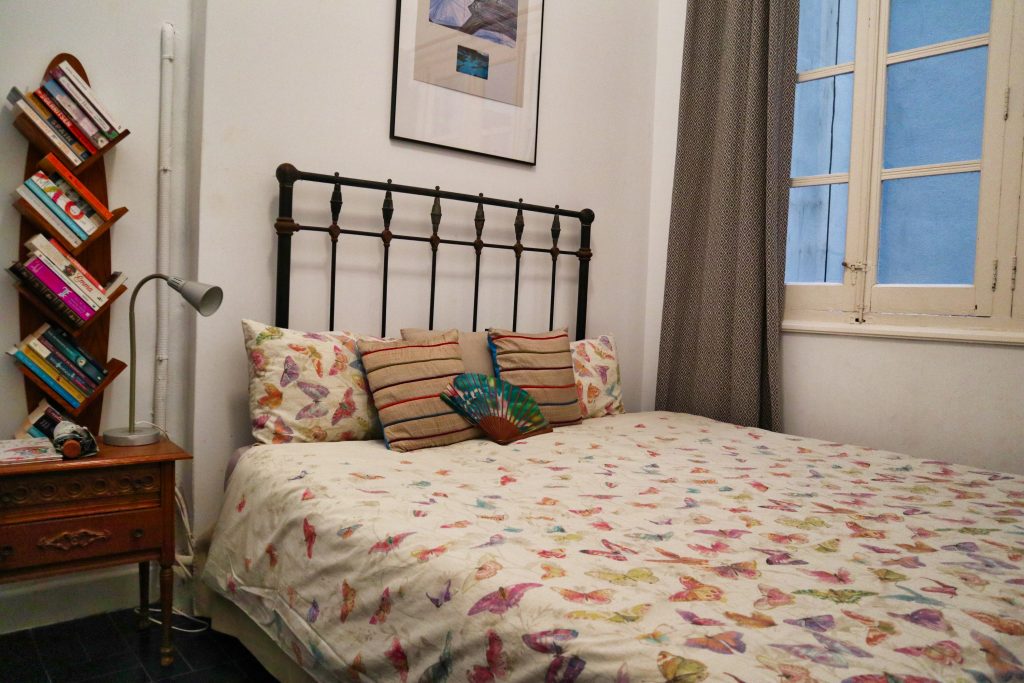 Valencia Mindfulness Retreat is not really about the facilities, the rooms, or the interior, but we have to stop here to acknowledge the fact that it is a very special place visually wise.
Thijs and Dany both have a great taste and it shows. The spaces are decorated in an artistic, but very homey manner. Everywhere you look, there is something interesting: a painting, a sculpture, a book.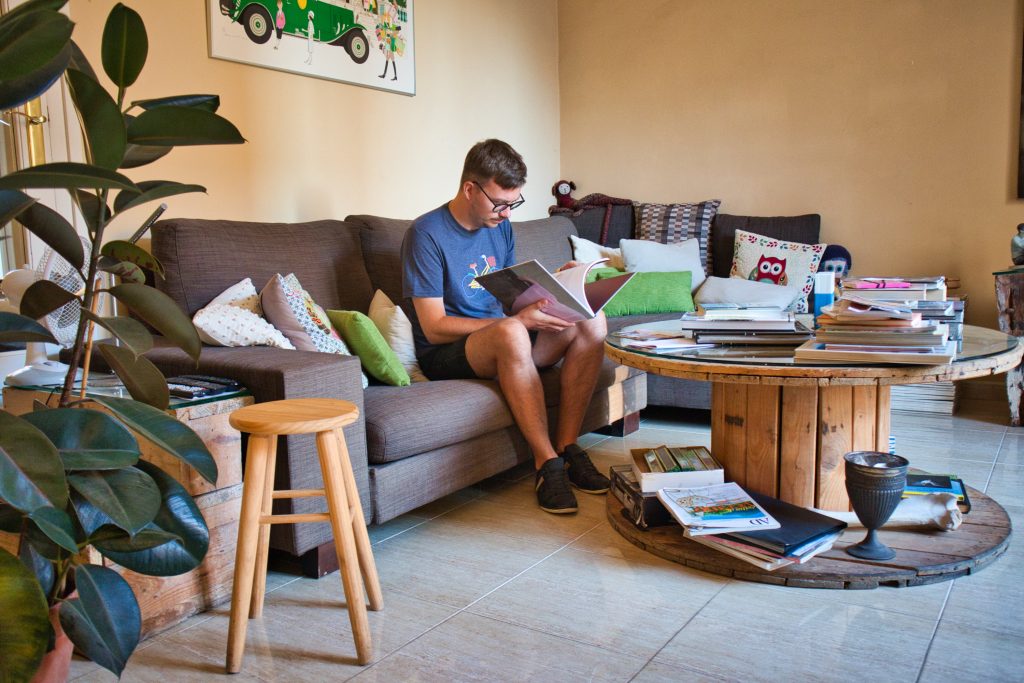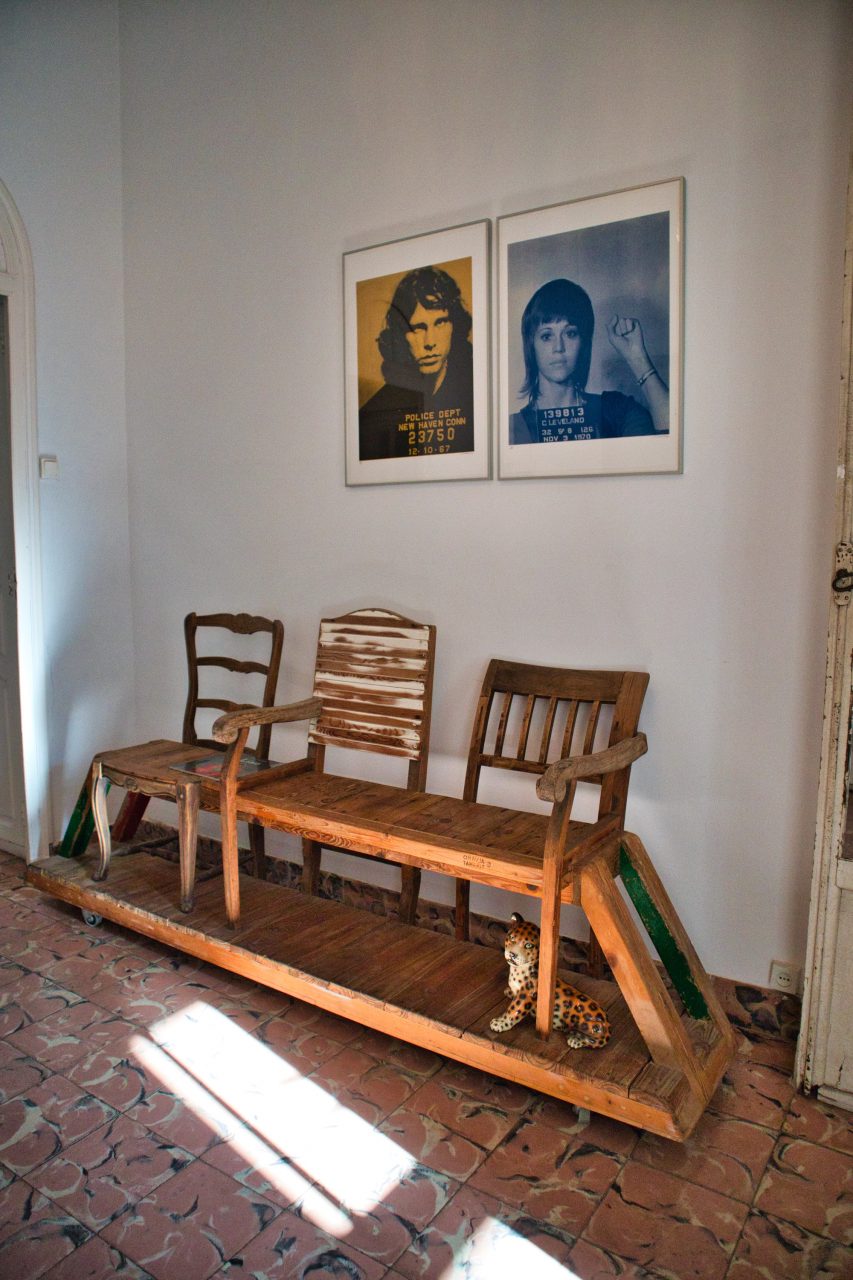 My favourite room was the meditation room, where I attended meditation sessions in the morning. During the day, it's a quiet space, perfect for people, who don't really want to mingle with others, want to read a book, or do some yoga.
I said that the Mindfulness Retreat is not about the interior and I stand by it. It is not. It's more about the people. Dany and Thijs are really friendly and they often hang out with their guests. The dining room is the central point of the property and it's here where Dany prepares his famous breakfast.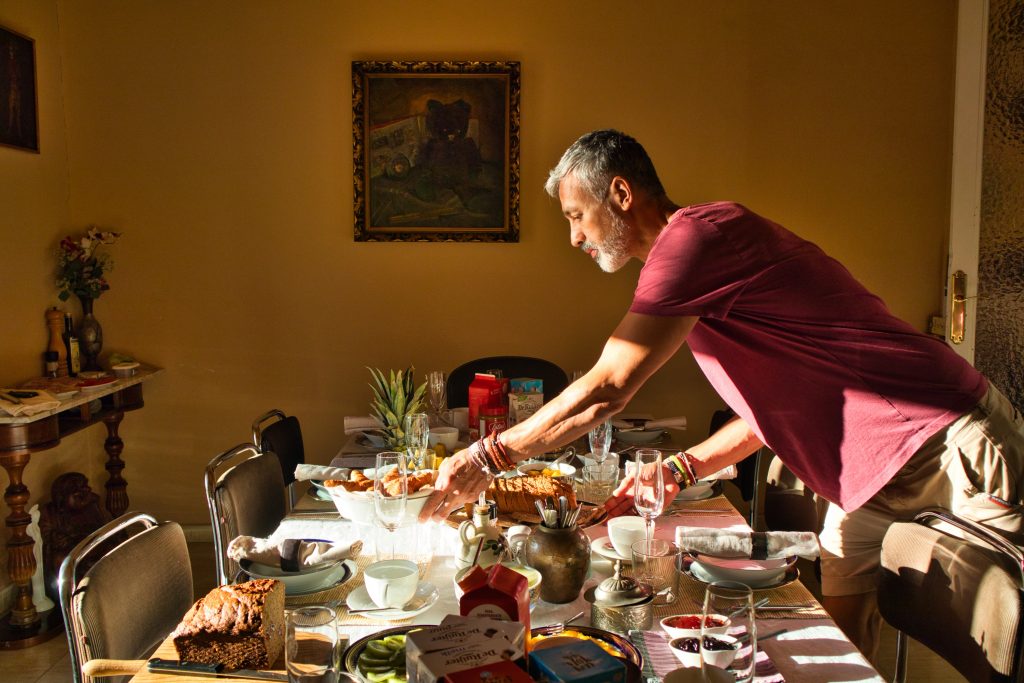 This is something that you should look forward to when you stay here. The long table is beautifully decorated and set in a big room with tall windows overlooking the sunny alleyway. It seems that the breakfast is created only to be photographed and not actually eaten.
On the other hand, how can you not eat all this deliciousness. Dany makes his own bread and his own yoghurt. Everything is fresh and prepared locally. And, on top of it all, this part of the day is not only for eating. This is also about enjoying each other's company.
Everyone eats at the same table. Dany makes sure that everyone is comfortable and he entertains his guests with a light conversation. It's a joyful event, in which everyone takes part. During these breakfasts we met a few nice people and had great conversations. We enjoyed Cava that was severed during the meal and we got some useful tips for our day excursions in Valencia. These breakfasts were really a great way to start the day.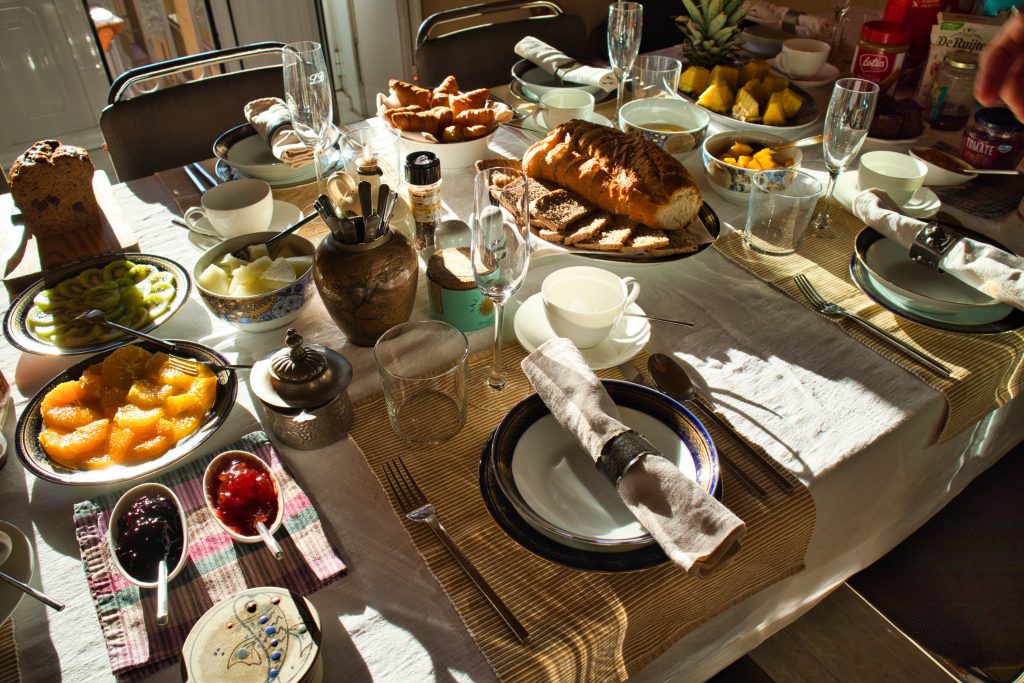 Chris and I both fell in love with Valencia. It's such a friendly and beautiful city. However, I don't think that we would have felt like that if it hadn't been for Thijs and Dany. Their hospitality and kindness blew us away and I wish to meet more people like that during my travels.
Bed and Breakfast Valencia Mindfulness Retreat is a perfect place to stay in the city. It's recommended to those who want to unwind and rest.
Travel Diary is a new series on the blog. It focuses on my personal experiences, people I met and places I saw. These posts are free of affiliate links.