If you're going to work in Thailand, you will need a non-immigrant visa B and a work permit. Do you want to find out how to apply for it? Read on and make your dreams come true of legally living in Thailand!
Visas to Thailand can be tricky. There are usually a lot of papers you need and it might take quite a bit of your time. I hope that this short guide to getting a non-immigrant B visa to Thailand will help you out with the process.
If, after reading this article, you think this visa is not the right one for you, check out my post about long-term visas to Thailand and choose a different option.
What is a non-immigrant visa B and who can apply?
A non-immigrant visa B is a business visa which you need to have when you want to work in Thailand. For example, if you are a teacher and intend to teach in Thailand, then you will need to apply for this particular visa.
Anyone who are eligable to work in the Land of Smiles can apply for this visa.
How to apply for a non-immigrant visa B to Thailand?
You need apply for the visa at your country's embassy.
Required documents are:
Application form, which is available on your embassy's website.
A valid passport. It needs to be valid for at least another 6 months and have 2 full blank pages.
Academic qualification document in English.
A letter confirming your employment from a designated person with their passport details and a photo.
Copy of your employer's registration.
A copy of criminal record clearance in English.
Proof of your bank statement with funds in it – usually over 20,000 Baht.
Confimation of legal residence in your home country, or country of residence.
Once you have all of the documents, apply at the embassy. If you are successful, the embassy will issue a non-immigrant visa B to Thailand. This visa, at this stage, is valid for 3 months. It is a single entry visa, which means that if you leave the country before the visa expires, it won't be valid anymore.
After you arrive in Thailand, your employer should apply for a work permit at the Labour Office. You must do this part before your visa expires. Once you have your work permit, you can stay in the country for a year.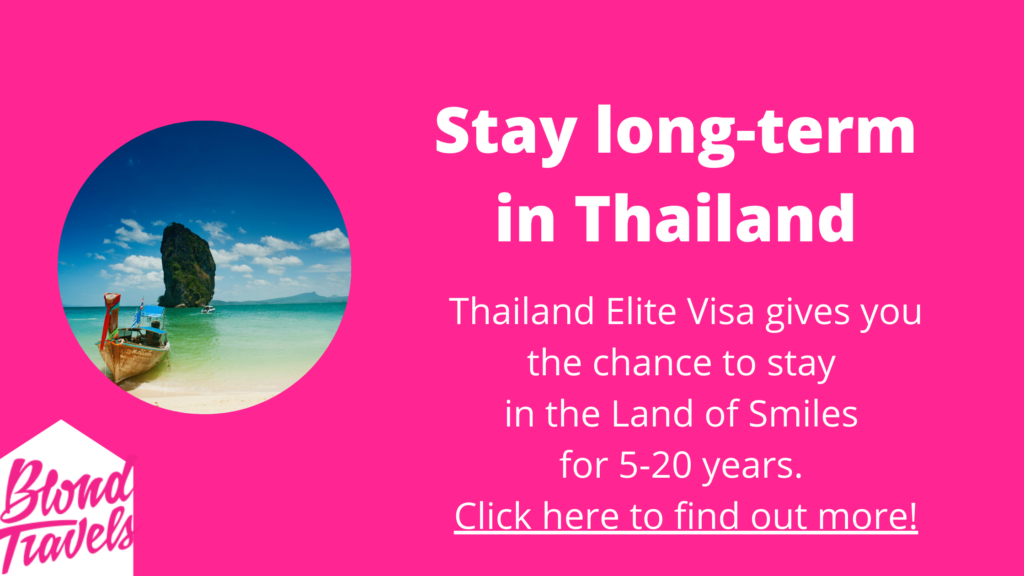 Some options for you to consider
It is sometimes hard to think of how to apply for the work permit and your visa if you're away from the country, or already in Thailand, so here are some ideas.
If you want to do your TEFL certification in Thailand, the school will help you out with the visa first. This way you will have 3 months to do the course and then find a job. I did exactly that when I started teaching. I went with SEE TEFL, who helped me to get a visa while I was still in the UK. Straight after, I found a job. My new employer only had to apply for my work permit. I highly recommend SEE TEFL.
You can sort this out when you're already in Thailand. If you have the right qualifications, you can find a job first. Then, your school should help you with your visa and work permit. Just remember that you will need to leave the country and apply in Laos, Malaysia or Burma.
Things to remember about
A few important things to remember about when applying for non-immigrant visa B to Thailand.
When you get your visa and work permit, you will need to go to the immigration office every 90 days to sign your TM90. This is nothing to worry about and is a mere formality. However, it's worth knowing that and planning your visits ahead. There's a possibility to do it online, but sometimes the system breaks and you cannot entirely rely on it.
Every work permit is issued with your employer's name. This means that if you want to change your job, your visa and work permit won't be valid anymore and your new employer needs to apply for it again for you.
When you quit your job or you are fired, your employer must notify the immigration office and cancel your work permit and visa. Make sure that you know when they plan to do it, so you can leave the country on time.
Every year you will need to apply for a new visa. If you are in a bigger city, it might be quite hard to get in the queue at the immigration office. I used to wait since 2-3 am because there were too many people.
Working and living in Thailand is amazing. If you are thinking about it, do it. I hope you can get your non-immigrant visa B to Thailand and make your dreams come true!