I love food and local cuisines always shape my opinion about places I visit. My experiences with Vietnamese food wasn't always great and I decided that before I leave Vietnam I will find places, where I can really enjoy local dishes. In Ho Chi Minh City I managed to find a couple of bars and restaurants, where the food was not only reasonably priced, but also delicious.
Here are my recommendations of places to eat in Ho Chi Minh City.
Chi Hoa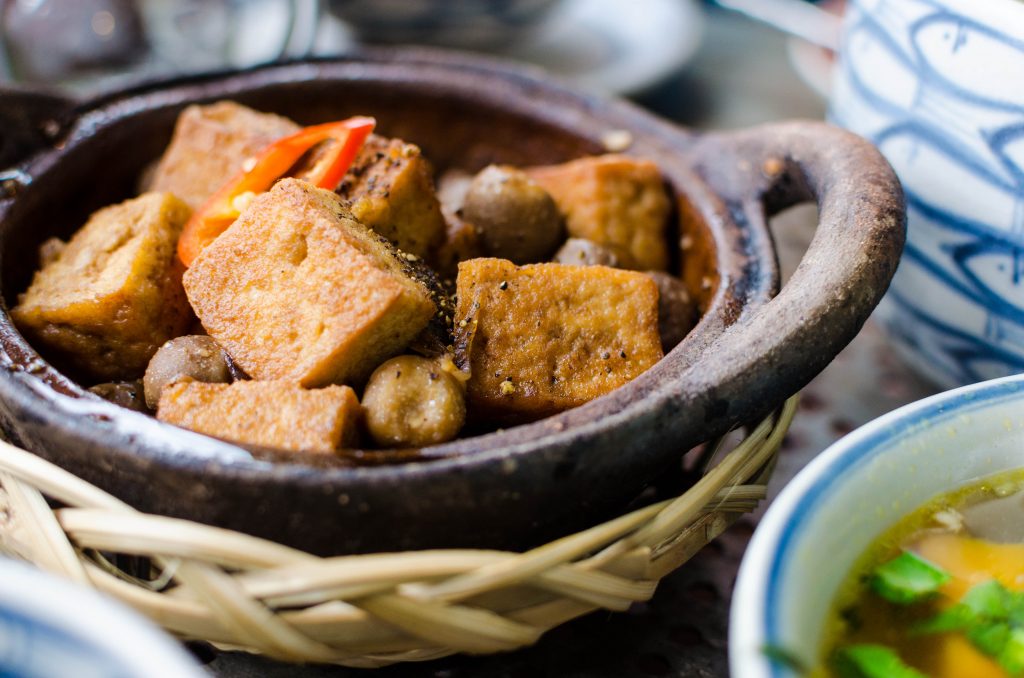 Spread over 3 floors, this traditional Vietnamese restaurant sells a wide array of local dishes. Their food is made from natural, seasonal ingredients, carefully prepared to keep the freshness.
Dishes come in small clay pots and are perfect for sharing. They are accompanied by a plate of pumpkin soup with rice, which is enough for two, or three, people. I recommend caramelized mushrooms with tofu – really fulfilling and delicious. If you are a meat lover then try pork ribs. Don't forget to order rice!
Address: p. q. 1, 31A Lê Thánh Tôn, Bến Nghé, Hồ Chí Minh, Vietnam
Open: Daily from 7am to 10pm
Banh Mi Hoa Ma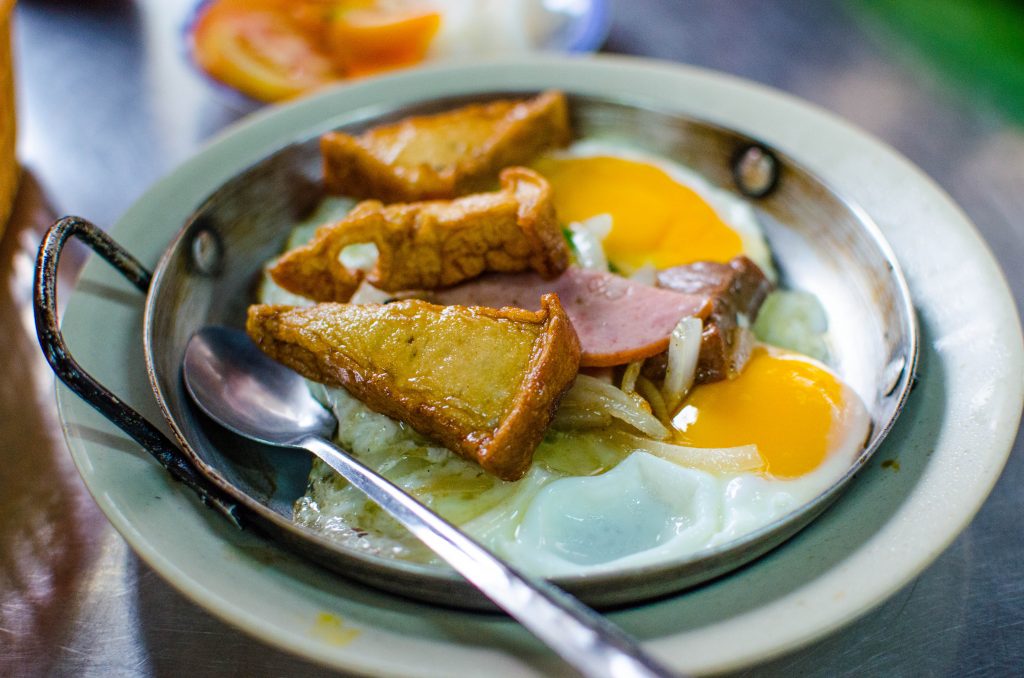 If you are looking for a fulfilling and energizing breakfast, head to 53 Cao Thắng, Phường 3, phường 17 for Banh Mi Op La – a combination of different cuts of fried meat, fried eggs and fresh, crispy baguette. Banh Mi Hoa Ma sells only this dish and is the best place to try it out in the whole city.
We found Banh Mi Op La to be a very fulfilling dish so much so that we didn't even have to eat lunch. We weren't hungry until later on that afternoon. So, if you are planning to spend your day sightseeing and don't want to waste your time on looking for a place to eat, give Banh Mi Op La a go and try it out at Banh Mi Hoa Ma. We guarantee that you won't be disappointed.
Address: 53 Cao Thắng, Phường 3, phường 17
Open: Daily 7 am – 10 am
My Banh Mi
Located just next to the Central Post Office, this American – style bistro serves all kinds of Banh Mi. If you have already tried traditional version of this delicious Vietnamese sandwich, order German Wurst Banh Mi with German sausage, or have an amazing vegetarian Bahn Mi with tofu and wasabi sauce.
Royal Saigon Hotel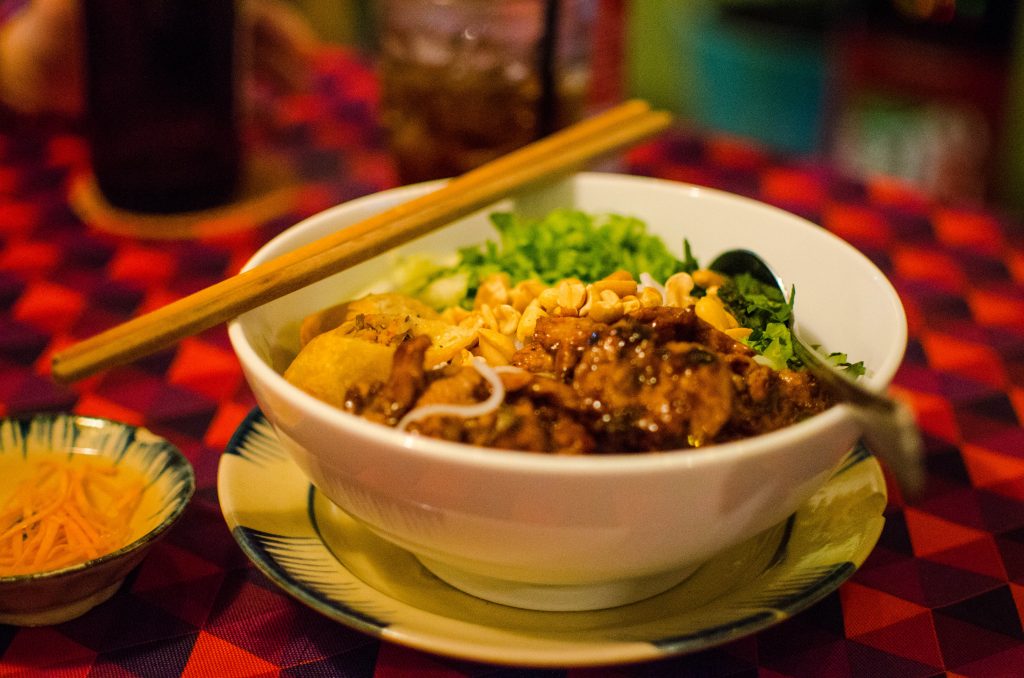 This place was recommended to me by one of my readers. Kelly swore that we would love Royal Saigon and I can admit that we really did.
Don't be fooled by its sophisticated name. This little hotel/restaurant is an affordable place, where you can try some local dishes, or opt for Thai or German dishes. Everything is fresh and delicious, plus you are served by the most smiling staff in the city.
Address: 228 Bùi Viện, Phạm Ngũ Lão, Hồ Chí Minh, Vietnam
Open: Daily from 9am until late
Nha Hang Ngon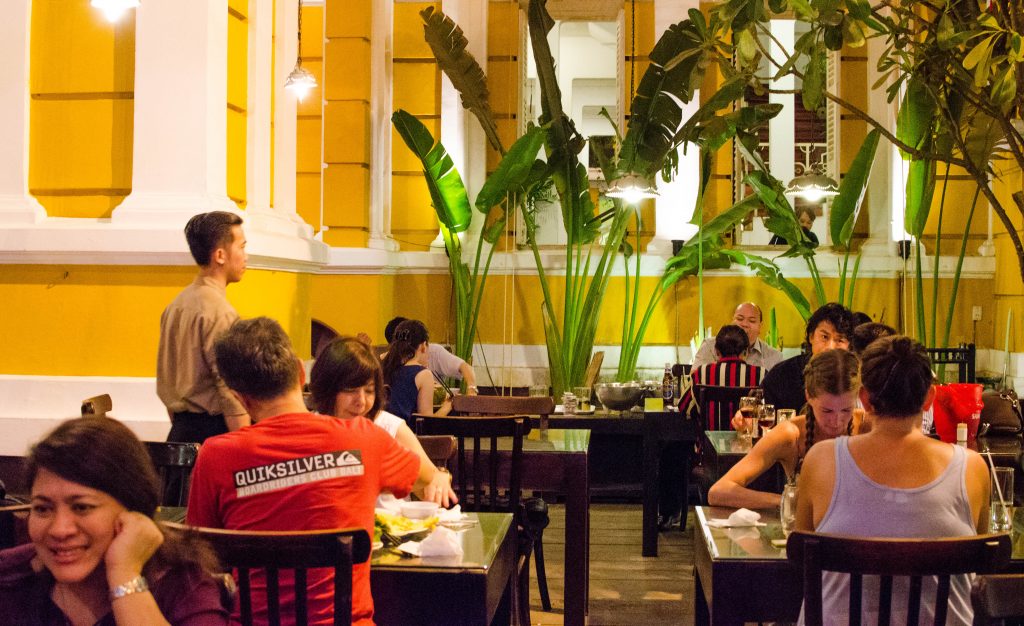 Enjoy traditional Vietnamese dishes in a beautiful, colonial setting. Nha Hang Ngon is famous for its delicious food, excellent customer service, affordable prices and delightful restored French villa in which it is located.
There are plenty of dishes to choose from. Try one of the soups, or a noodle dish, like Bun Thit Nuong. We really loved fresh spring rolls here with rich and flavoursome peanut sauce.
Address: 160 Pasteur, Bến Nghé Quận 1 Thành phố Hồ Chí Minh, Vietnam
Open: Daily 7:30am to 10:30pm