Are you going to spend more than a day in Porto? Maybe you are a real explorer wanting to visit hidden gems of this stunning place? Or simply want to escape a crowd of tourists that overtake Porto during summer season? This article is for you.
It takes a while to really dig into the real Porto vibe. For me it was a couple of weeks before I started to really explore the city from a non-touristy perspective. After seeing all the important sights I've started to explore less obvious places and have a real local experience.
It's really easy to miss the real charm of the city with all its roughness and beauty. That's why I present you a few ideas on what to do on your summer break in Porto.
Porto beaches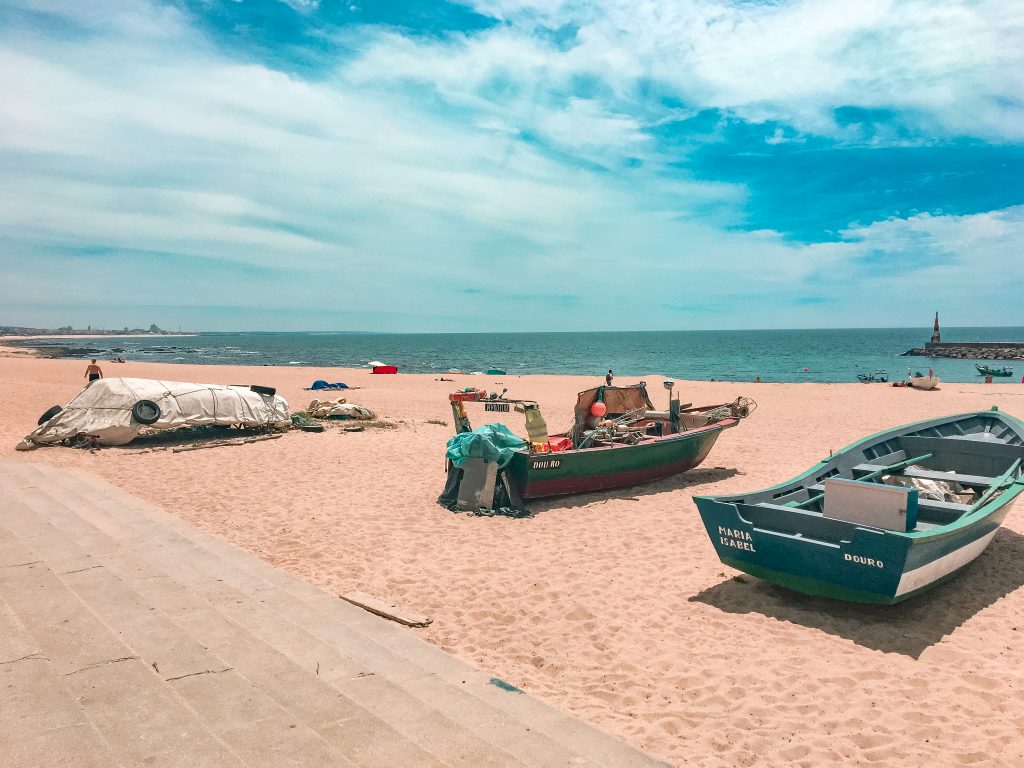 Porto is a city located just at the edge of Iberian Peninsula which makes it a perfect spot for water sport enthusiasts and those who prefer a relaxing time laying on the sand. The most popular beach in the city is the one located close to Foz and Matosinhos (north from Porto), but the city has much more to offer.
Just the short train ride from Porto Campanhã (or Vila Nova de Gaia Deveses) you can get to beautiful sandy beaches that are more popular among the locals. One of my personal favourites is Miramar with the beautiful chapel – Senior da Pedra. The place is well connected with Porto (you can check the trains from Porto to Miramar here).
Bit more in the south is another sleepy fishermen village. Aguda is a typical Portuguese town untouched by global tourism. You can sit at one of the little cafes located at the edge of the beach and watch fishermen fixing their nets.
How to get there:
You can take a train from Porto Campanhã or Vila Nova de Gaia Deveses – direction: Aveiro, Ovar or Espinho. If you take a train from the city centre (Porto Sao Bento) you will have to change in Campanhã anyway. You can purchase the ticket in the ticket machine located in every station or at the cashier. Using a ticket machine you will need CP card (a green card) or Andante card (a blue card). It's reusable and you can top them up for the future trips.
While topping up your CP card you need to choose your destination and validate your ticket using the yellow machine before you enter the train.
Fares to Aguda and Miramat start from 1.45 EUR
Note! Make sure you jump on the right train. Some urban trains don't stop in Miramar.
Climb a bridge and see the city from a different perspective
For those who like a more extreme way of spending holidays, Porto bridge climb can be a great option. Porto is located on the banks of the river Douro and is connected to the other side with few bridges. Ponte Arrabida is one of them. The closest bridge to the ocean is now open for public and for 15-17 EUR you can climb it and see both cities from a totally new perspective.
The Proto Bridge Climb offers 5-9 visits a day all year long. You can book Porto Climb bridge tour here.
Explore Porto food scene with Nomadic Munchers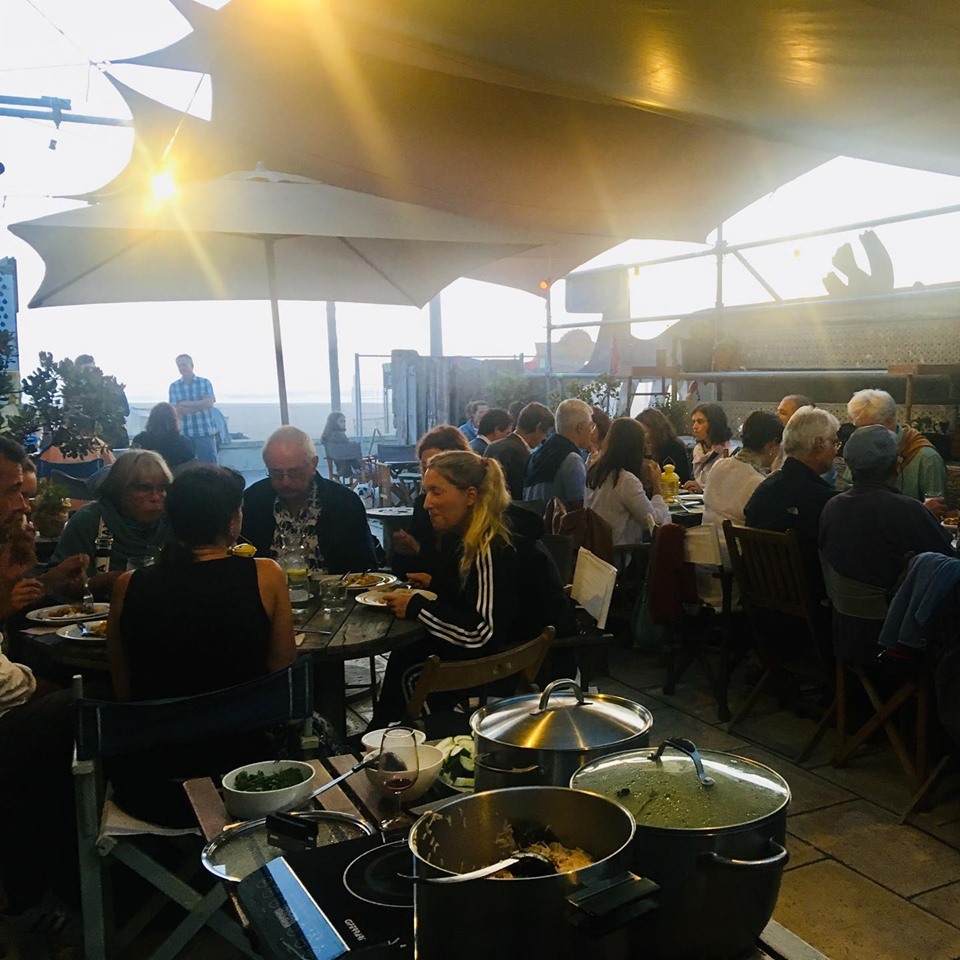 Nomadic Munchers is a pop-up kitchen project bringing Asian cuisine to Porto. Created by Junaid Khan – Pakistani resident in Porto, has a mission to connect all food lovers around a table where they can try authentic subcontinental cuisines, meet new people and learn about other cultures. The events take place in different venous around the city. Make sure you follow it on Facebook and book your seat around the table.
Find yourself on the 'abandoned' streets of Gaia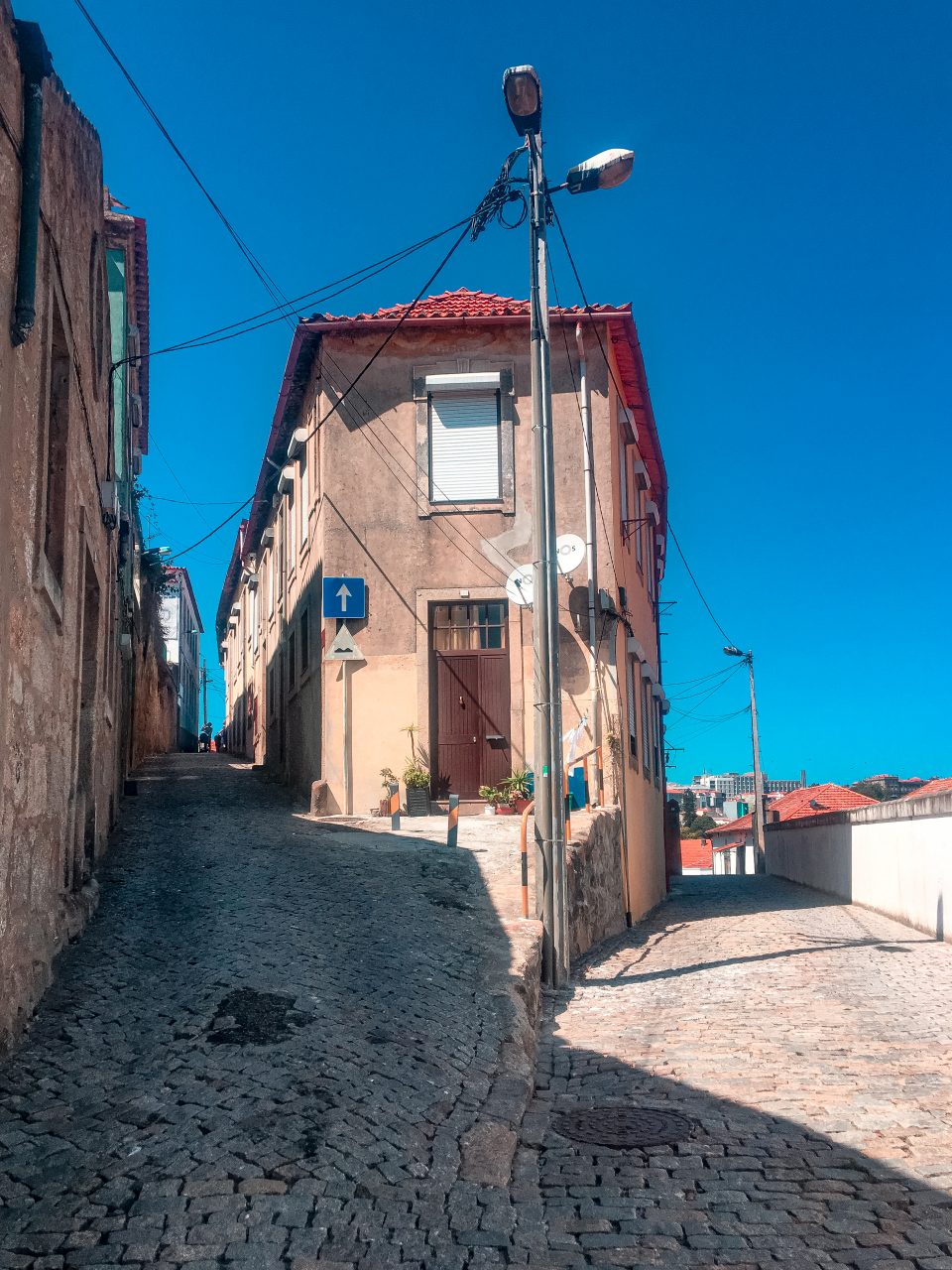 Just on the other side of the city, there is a town called Vila Nova de Gaia. People come here mostly to visit famous Port Caves and enjoy the magic views.
Walking on the picturesque wooden deck towards the ocean you can be interested to turn to small streets and witness the local life. It's a place where time stopped. These quiet, narrow streets have some nice views to offer as well. You can notice small chapels and churches along the way and local grannies walking their dogs up the steep hills.
Porto Festivals and Events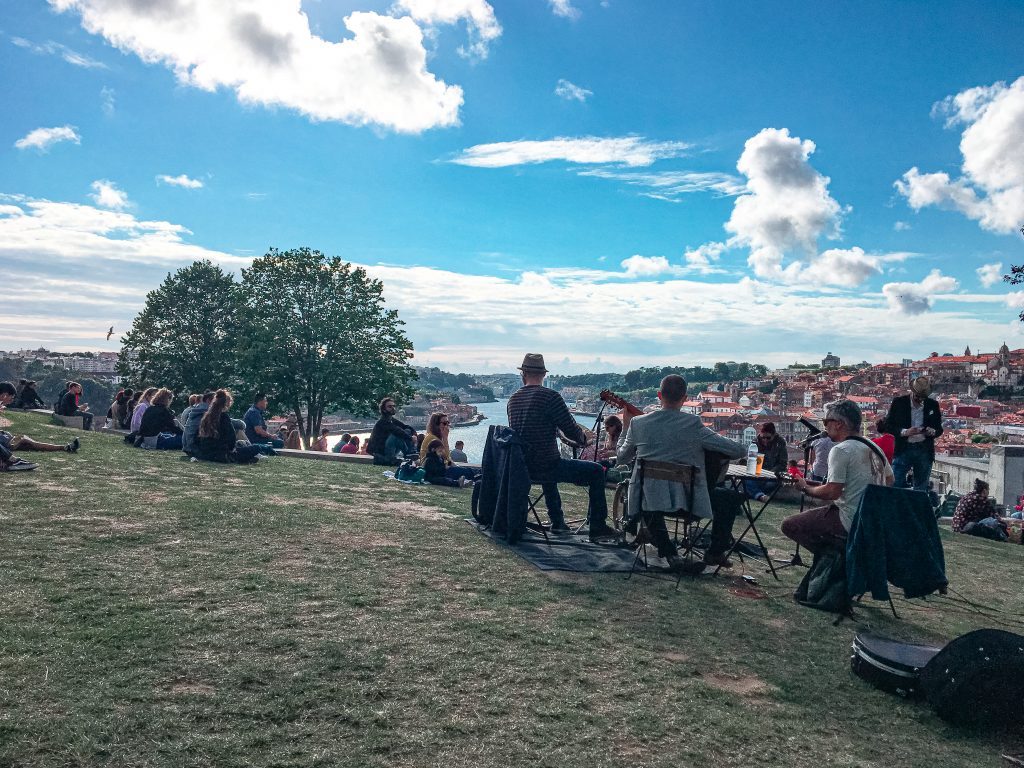 Porto is a buzzing city and cultural hub. Visiting the town during the summer you can witness some festivals and events that will boost your energy for the next couple of months.
São João do Porto – the biggest festival in Porto celebrates St. John Baptist – patron of the city. The celebration takes place every year on 23rd June and gathers thousands of people on the streets of Porto. Tradition is to hit other people on their heads with rubber hummers and stick garlic flowers in each other nose. People eat sardines, drink wine and dance on the streets.
Chill out in a park
Porto has a lot of parks and it can be a great alternative in hot weather. Some of them are pretty quiet and most popular among the locals.
One of the biggest green spaces is located between Porto and Matosinhos.
Parque da Cidade is quite far from the city centre but is worth a visit for its long paths, lakes and green grass.
How to get there: bus no. 502 from Bolhao or Casa de Musica to Parque da Cidade (direction: Matosinhos Mercado)
Another hidden gem – Park de St. Roque – located close to Estadio Do Dragao just 20 min. Ride by metro from Trindade station.
How to get there: Take a metro from Trindade (line A/B/E or F) to Estadio Do Dragao
One of the most popular spots for both locals and tourists is Jardim do Morro. It offers stunning views over the river. During summer weekends there are live music concerts and markets.
For art lovers, a good option is to visit Serralves Park which is located just next to the contemporary art museum. You have to pay a small entry fee, but it's totally worth it.
How to get there: from Aliados take a bus no. 201 (direction Viso)
Pro Tip – If you're planning to use public transportation in Porto you can download Moovit app which will help you to find your way around the city. If you want to avoid waiting lines to the ticket machines and want to save some money on buying tickets inside the bus, you can download Anda App that allows you to buy transportation tickets online just before entering the vehicle (available only for Android phones right now)
Take a Walk and enjoy the unique street art of Porto
Not more than in the 90's Porto's streets were rather gloomy and grey. Due to rainy weather and concrete architecture, it didn't have many colours. This changed recently thanks to many street artists who started to fill the walls of the city with vivid paintings. Nowadays street art plays a major role in building the city's atmosphere. Following some of the famous artists may be a great way to explore Porto's hidden nooks.
Many of the artwork can be discovered in the area of Bomfim and Baixa. But street art can be seen almost in every part of the city. One of the most iconic images can be spotted next to Ponte de Luis I (by Draw), portrait Agustina Bessa Luís close to Palacio da Bolsa (by Eime), Rabbit at Cais de Gaia (by Bordello) or the mural located Rua de Miguel de Bombarda (by Mesk). Exploring Porto that way can be really fun.
Enjoy the coffee in these hidden places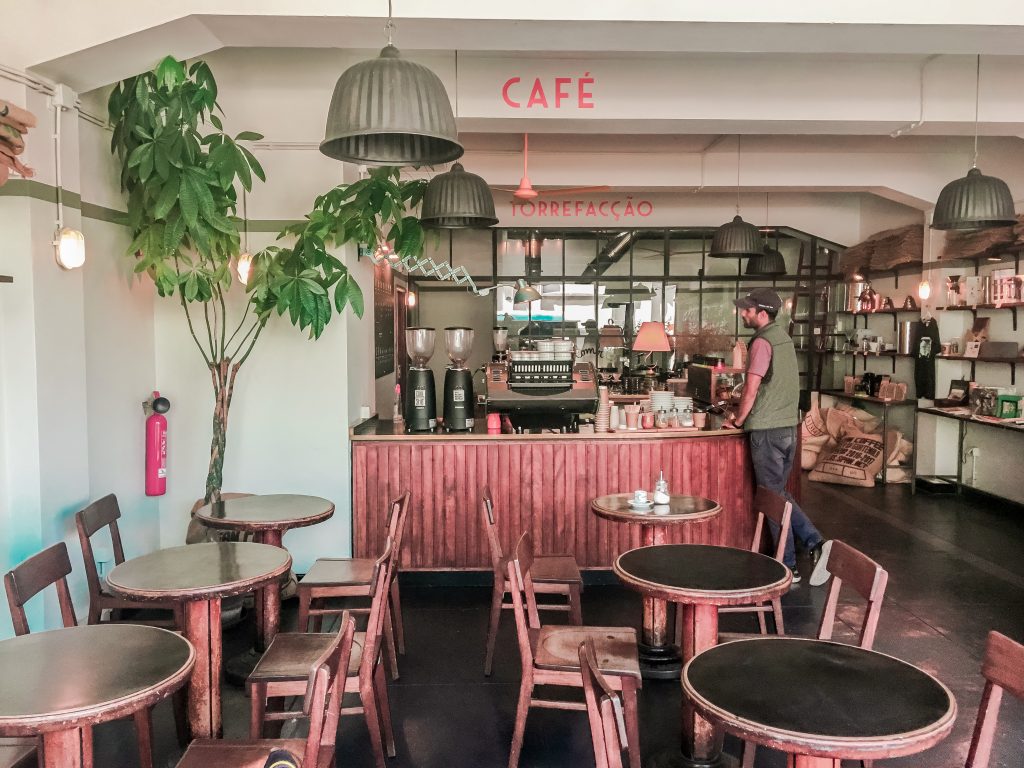 Combi Cafe
Combi cafe has two locations in the city. You can also spot their mint coffee truck at some outdoor events. While the cafe in Bomfim is pretty easy to find, make sure that you visit them in the Baixa area just a few steps from the Aliados. It's located on the first floor of fashion concept store and it has a nice view over the buzzing streets of downtown.
Location
Arc of Truth
This small restaurant is a hidden gem. Located just at the back of Porto Cathedral is easy to miss. It's not a typical cafe, but it's definitely worth visiting for its cosy interior, friendly service and good food.
Location
Bird of Passage
Small cafe located walking distance from Sao Bento station is a cosy alternative to local cafes. The owners take care of a good selection of grains and serve nice food for those who get hungry walking around the atmospheric streets of Porto.
Location
7g rosters
Great place for freelancers and remote workers. The cafe is located in the narrow street in Cais de Gaia and it attracts both tourists and locals. Buzzing during lunch time has enough space to accommodate hungry coffee lovers. 7g roasts its own coffee that you can also buy a pack and bring with you home.
Location
Enjoy live music scene in Porto
Porto has a very lively music scene partly thanks to the Brazilian community. In the clubs, you can listen to some hot grooves from different regions of this Portuguese speaking country. Jazz also has its place in the city and you can expect many concerts all week long. If you don't have a chance to experience Fado in Lisbon you can catch up in Porto as well.
District
Every weekend you can listen to some local bands playing everything from rock to Fado.
Location
Rua
It's an atmospheric tapas bar that hosts many live concerts throughout the week. If you like samba this place is for you.
Location
MirraJazz
Every weekend in the afternoon place fills up with locals who enjoy jazz music. This place is popular also for its view on river Douro.
Location
Hard Club
One of the most popular music clubs in Porto offers a variety of live concert from jazz to hard rock.
Location
Take a beer tour
Portugal is very well known for its wines, but not many people know that the beer scene is rapidly growing here as well. Every year more places offer a variety of craft beers and there is even a beer festival organized in June. If you won't be able to get to Porto on time for this international event you can visit Fabrica Nortada – small brewery offering tour around their manufacture during which you can learn about the process of making beer. You can also enjoy concerts that happen here over the weekends
Location
Here are only a few alternatives what you can do visiting Porto during summer occasion. But the city has much more to offer. That's why I will try to grow this list in the future to make your experience even more unique.
Where to stay in Porto
Just like in Lisbon, it's very hard to find something decent in a reasonable price in Porto. That's why it's good to book ahead. If you don't like any of the below options, check out other offers here.
O2 Hostel – a recent addition to Porto's accommodation offer. It's spacious and clean. The owners are very friendly and helpful.
Canvas Atelier Hotel – a small hostel, where you can meet other travellers. Breakfast is included in the rate.
LighPoint – a new hostel on Booking.com. Very bright and modern in a reasonable price.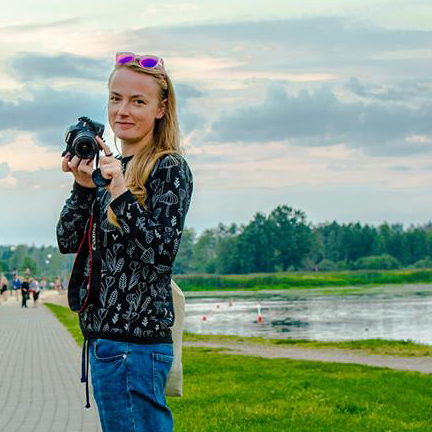 The author
Magdalena Horanin
A graphic designer, freelancer, nomad. She writes about her life and work on horanin.com