Chiang Mai is a place where it's good to slow down and relax. During the day you can spend your time shopping in various boutiques and malls, or drink coffee in a beautiful and stylish cafe. And when the sun sets you can head to one of the bars in the city and mingle with the locals. After all, what's better than a cool beverage after a hot day?
Chiang Mai offers many places for having a drink and rooftop bars is the latest craze. Nowadays, they pop up everywhere in the city, attracting their customers with good quality cocktails and good views. Below you will find the best rooftop bars in Chiang Mai. Don't miss visiting at least one of them during your stay!
Maya Rooftop Bars and Restaurants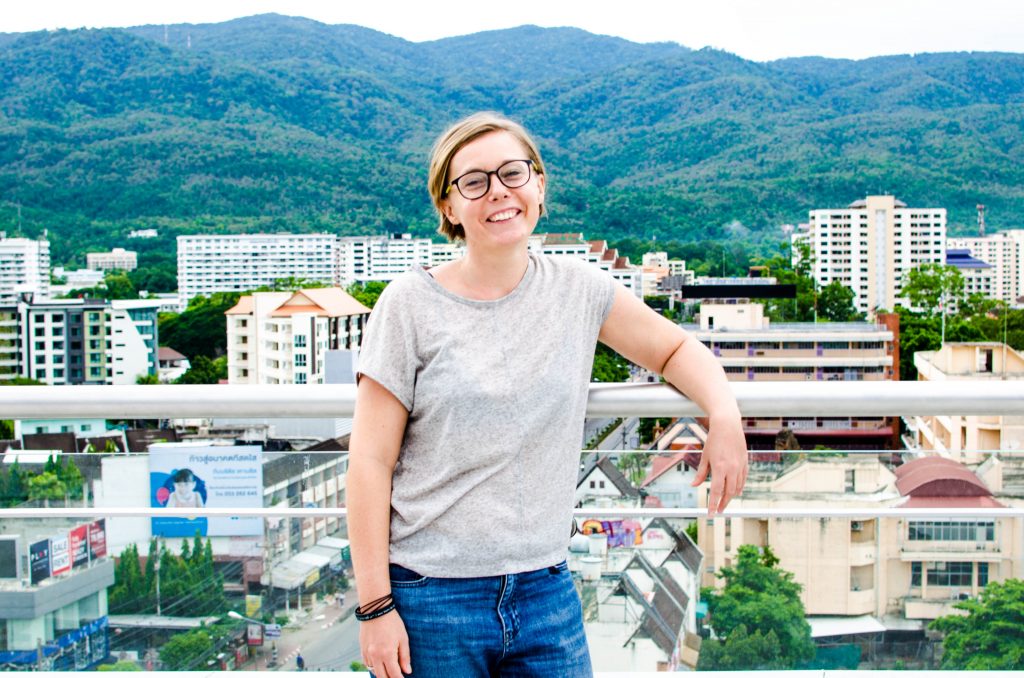 Maya Mall is the most modern and newest shopping centre in Chiang Mai. From the outside it looks very impressive, especially during the night, with its colourful fountains and lights. Inside it's full of stylish shops. If you're not familiar with this place, you won't probably know that on the rooftop you will find many great places to eat and drink. They usually remind me of the bars in London – all stylish and expensive, offering fancy cocktails and dishes. It's a great place for a date and for a New Year's Eve Party (but book early as the bars get booked very quickly).
Come here for a sunset and then stay for a drink and a live music concert.
Directions: Map
THC Rooftop Bar
A favourite among young backpackers, who come here to enjoy cool ambience of this place. You have to enter the bar from the street and climb set of stairs going through empty rooms, illuminated by fluorescent lights. It might be a bit creepy, but once you get to the top, you won't regret it. The view is not that impressive, but the atmosphere, good music and cheap drinks make up for it.
Find out what to do next! Read about the best clubs and bars in Chiang Mai. 
Woods Bar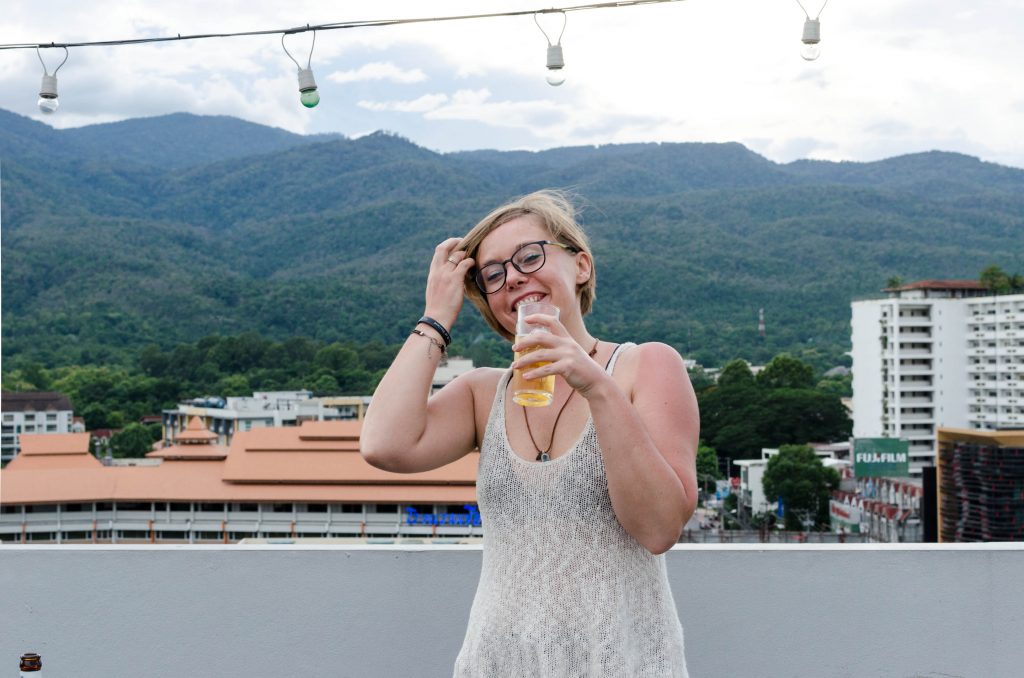 Probably my favourite rooftop bar in Chiang Mai. I had discovered it just before I left the city and I regret not going there before. The bar offers magnificent views over the nearby streets and the mountains. It also has a swimming pool, which makes it a great place for some photos. The staff here is very cool and laid back, but also really pleasant. They organise concerts and events, so follow them on Facebook to be up to date.
Yayee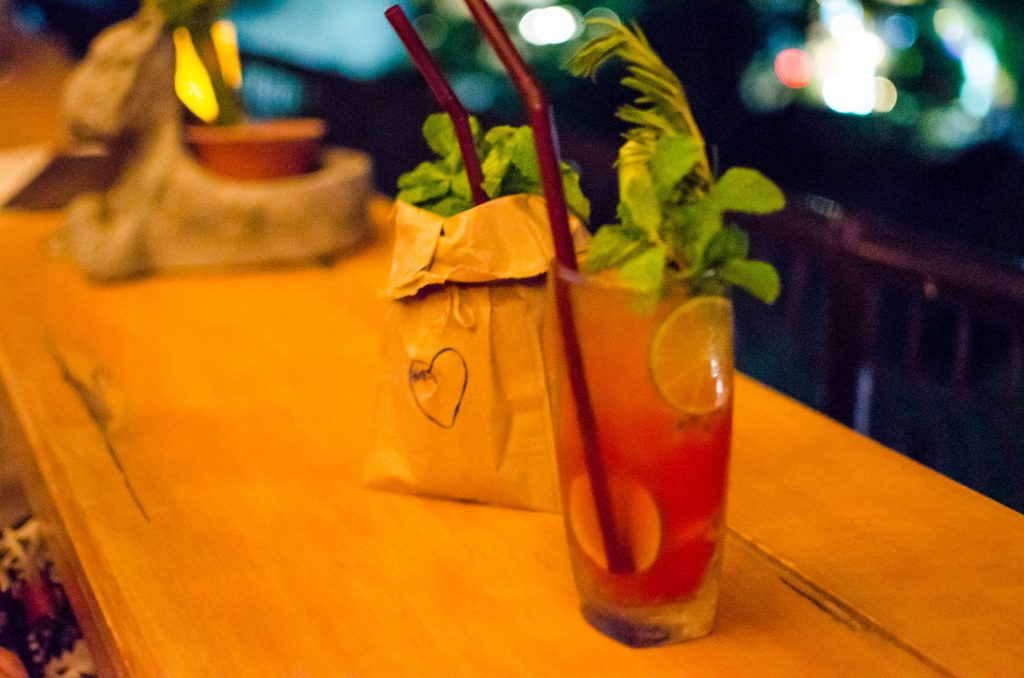 This place is hidden in Nimmen and is a good place to meet your friends, or set up a Tinder date. They serve amazing cocktails and some good food. Although pricey, Yayee would be great to start your night out.