When you are a digital nomad, or travel extensively, nutrition and fitness are really important to feel well and energised. I have been struggling with keeping a healthy diet recently as moving from place to place and working long hours have reduced the level of activities I used to do. That's how I found Sanne – a personal trainer and nutrition coach.
Sanne is also a digital nomad and understands how difficult it is for someone like us to stay healthy. I was fascinated by her lifestyle and by how committed she was to fitness and nutrition. I decided to ask her a couple of questions about working remotely, staying healthy and what she thinks about being a digital nomad.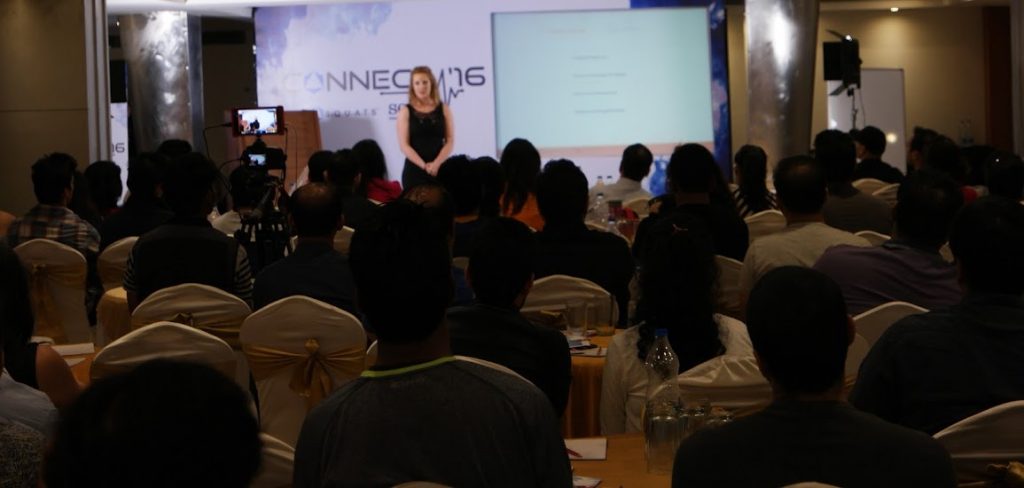 Tell me a bit about yourself. Where are you from and how long have you been working remotely? 
I'm a personal trainer, nutrition coach and entrepreneur. I'm originally from the Netherlands, but I've been living in over 10 countries and visited a lot more, ever since I started my own business (managemymealplan).
My boyfriend and I are both so-called digital nomads. We both own (different) fitness companies where we coach people online, which allows us to work from every place on earth where they have a good internet connection. We like to slow travel, which means we often stay in one place for a few months to combine it with our hectic schedules, get a feel of the culture and enjoy the beauty of a place, before we travel to the next.
Apart from my work as a coach, I do some modelling work on the side. I do love public speaking and I had the opportunity to give a talk on women empowerment and our online business models and entrepreneurial lifestyle last year in India.
Why did you decide to pursue this kind of lifestyle?
Before I started my online coaching, I worked as a recruitment consultant; I loved my job, but the obligation to spend 10+ hours a day at the office wasn't for me. I felt I missed things in life and my dream was to actually help people more and spend some more time with my other half.
At the time, I was already into fitness, even with my job as a recruitment consultant I trained 5 times per week. I often woke up at 5.30 am so I could squeeze in a training session before I went to work. I loved cooking and making homemade, healthy meals and every weekend I spend some time to prepare meals for us both to take to work and order to retain a healthy lifestyle.
It felt only natural at some point to start an online coaching business, where I could help others to obtain a healthy lifestyle, give them nutrition advice and help them reach their personal goals. I took an extended international personal training course through NASM to earn my certification and took things from there.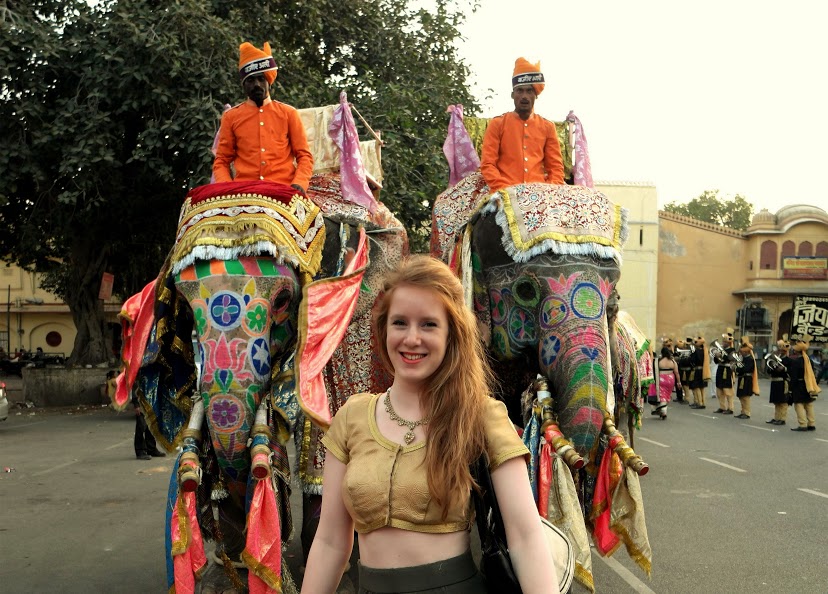 Where have you lived so far and what was your favourite place? What was the worst place you've lived so far?
Places where we lived for a month or longer are: Calahonda Spain, Playa del Carmen Mexico, Cuenca & Quito, Equador, Playa del Este Uruguay, Placencia Belize, Bangalore, Mumbai, Jaipur and Delhi in India, Miami USA, Florianopolis in Brazil, Hanoi and Danang Vietnam, and Pattaya and Chiang Mai in Thailand.
We took (city) trips to over 40 places, but I do feel that is a little too much to sum it all up 🙂.
To me one place is definitely overrated – Dubai – where we went to on a recent trip. I wouldn't categorize it as 'bad' but we were both a little bit disappointed; I think it is not nearly as beautiful as for example Oman, very expensive and everything is very commercialize.
With all the places we visited, we came to the conclusion that we really like places that are affordable, where there is a laid back atmosphere, good food and good gyms. Beach places like Playa del Carmen, Florianopolis and Pattaya often seem to have all of this.
One of the places that seems to have it all (expect for the beach part) is Chiang Mai. We extremely enjoyed our recent stay there. People are extremely friendly, there is an abundance of great (street) food and night markets and we love the lively expat community. It can be hard to find like-minded people with the same (nomadic) lifestyle. Chiang Mai offers a great way to connect with them. 
Was the beginning hard for you? Did you have any fears?
Absolutely! I think it's natural for people to fear the 'unknown' and for that reason we often tend to avoid situations where uncertainty plays a big role.
At the beginning I had a lot of doubts about a lot of things: if our businesses become successful to sustain our lifestyles, what our family and friends would think about our plans, if I am able to learn new languages and meet new people, if I like all the traveling and places where we would live.
The thing what I always kept in mind was: I can always go back. Even though it might seem like a gigantic step, there is almost no place on earth with more than a 30 h flight time in between. If things don't work out the way you planned you can always hop back on a plane and take a different direction.
What do you love about being a nomad?
The opportunity to do what you really love. I absolutely love my work as a coach, the personal contact with my clients. To strive for sustainable results and coach them every step of the way gives me tremendous satisfaction.
The great thing about being a nomad is that you can combine it with travel and have a lot of freedom and a lot of variety. Our 'work scene' differs every few months and we get a lot of opportunities to meet new, interesting people and work together with others all around the world.
What are the biggest challenges?
Probably to find a balance between work and life. Despite the image that some people may get, we don't sit at the beach the whole day, sipping on coconut water and taking a dive or snorkel every time we need a break.
Being a good entrepreneur with a successful business takes a lot of time and hard work.  Once you own a business work never really finishes. It can be hard sometimes to find a good balance between time to work and time to relax.
Do you think you will ever stop being a nomad? Do you think this kind of lifestyle can be sustained long-term?
I absolutely think a nomadic lifestyle is sustainable long-term. For now, we have so many more places where we'd like to live and that we'd like to explore.
How that will go after we crossed everything of our list? I don't know. Hopefully by then we have come across different places that we love so much that we decide to settle down.
For now, I don't think we can give up traveling entirely. We might live more long term in one place, but I do feel we'd get the urge to travel a few times a year.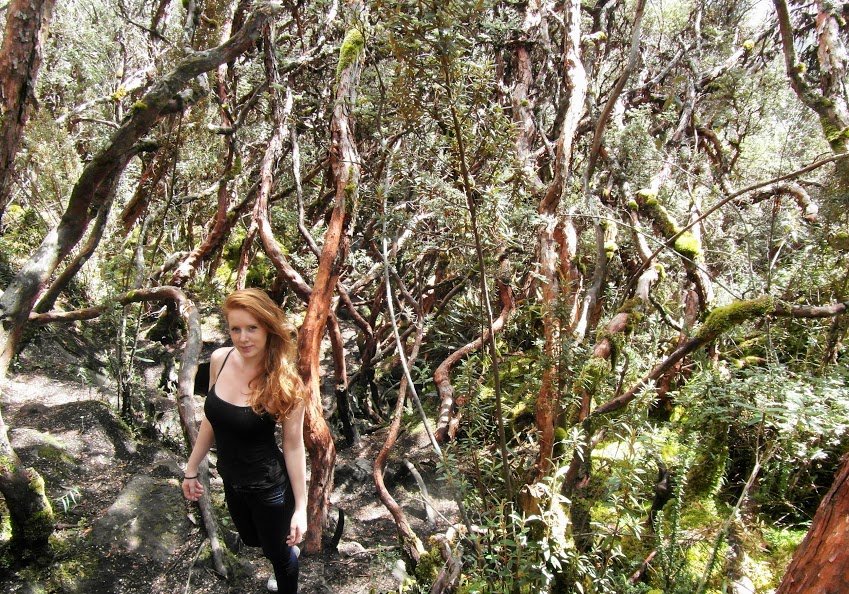 You run a personal training business, so you're an expert on diet and exercising. Can you give me some advice on how to keep fit while I work and live on the road? How to eat healthy when I move from place to place and when only food available is ice-cream and crisps?
There is almost nowhere on earth where you can't find more than ice-cream and crisps 🙂. There are always healthy options around, it might just require a little more planning. When we're on the go, or travel, I always make sure to bring our own food on a plane, so we don't rely on crappy airplane food when we're bored and tend to eat mindlessly.
If we're slow traveling (and even when we go on short trips), we always make sure that we have our own kitchen. We often pick a place through Airbnb to make sure that it has a place where we can cook and where the closest supermarket is, so we can make our own meals.
Even when we hold a seminar somewhere and live in a hotel for a few days, we take regular trips to the supermarket. Our minibar gets often stocked with fruits, canned or smoked meats and or fish and dairy products. Those are all easy to find and you can often store them for a few hours, even outside of a fridge. Just be innovative, I remember boiling eggs in a water boiler once to make a salad with them 🙂.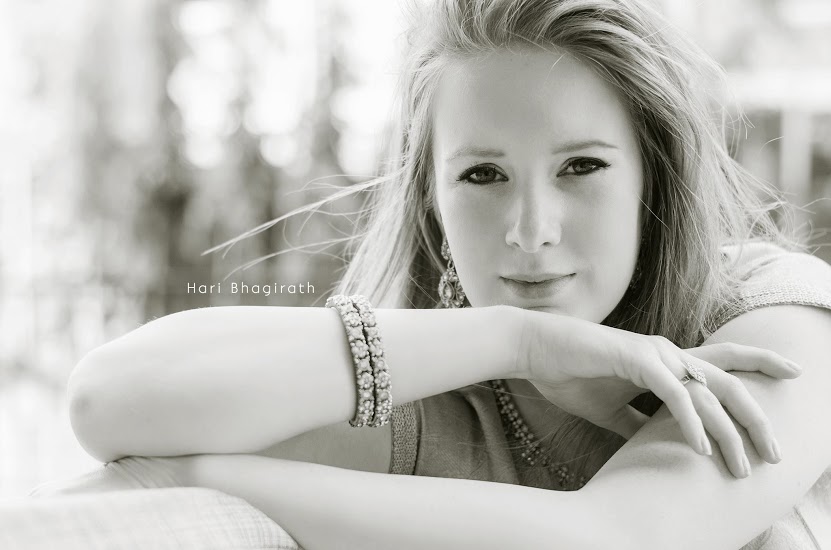 What advice would you give a lady, who would love to work remotely and travel, but is scared of the unknown?
Don't think about it too much. Really, if I learned one thing is that we can't control the future. You'll never know how things go or if you like something if you haven't tried it. And remember you can always go back and take a different course when things don't work out. A world trip can even make your resume look better.
I would never have thought that I would live this lifestyle a few years ago, I don't know either where I will exactly stand in a few years. All I know is that I do feel truly privileged that I can live this life, I enjoy every moment of it and I try to inspire others to follow their passions and overcome their fears.   
This sounds cliché, but it is so true: make the best of the present, follow passions and spend your time with things that make you happy and not what everyone else expects of you.
Sanne's website: ManageMyMealPlan
Facebook: ManageMyMealPlan
Instagram: ManageMyMealPlan