You might have thought about it. Listening to your travelling friends' stories about foreign, faraway lands, looking at their photos and admiring them for their courage, you started imagining yourself with a backpack, briskly walking through streets in Asia or South America.
How romantic and and unconventional would it be to sit down in a bar somewhere in a hot country and write down all your memories in a diary, while sipping a cocktail, or making friends with a local  somewhere in a small village, or taking some stunning photos of the street sellers at a food market.
It's all true, it all happens – the brisk walks with a backpack, the cocktail sipping, meeting locals – it's all part of the backpacking experience. However, there are a couple of things you should be aware of before you set off.
1. Uncomfortable journeys
If you can afford to fly – then lucky you (although, not all airlines are that great). But if you want to be a real backpacker and experience the country you travel in, taking local means of transport is the best solution. You will probably be travelling in underdeveloped countries, like Cambodia, or Peru, so the buses, boats and trains will be a little older, a little slower, the roads will be bumpier and the drivers will be crazier than what you are used to.
It will take ages to get from one point to another. Journeys like that usually take 12 hours or more.
It will be crowded, hot, and there might not be any air conditioning.
You will want to sleep, but the driver will put traditional music on, or some local soap operas on an old TV on the bus, and the locals will be singing along, harking and talking loudly ALL NIGHT LONG…
Nothing will be on time. You will have to wait for a train for 2 hours, getting frustrated, anxious, trying to figure out how the hell all those locals can sleep so peacefully on the ground or play poker like there's no tomorrow?
At the end of the day it will be worth it….you will reach your destination tired and exhausted, but when you get off and see all the beauty around, you will forget about the journey you have just made.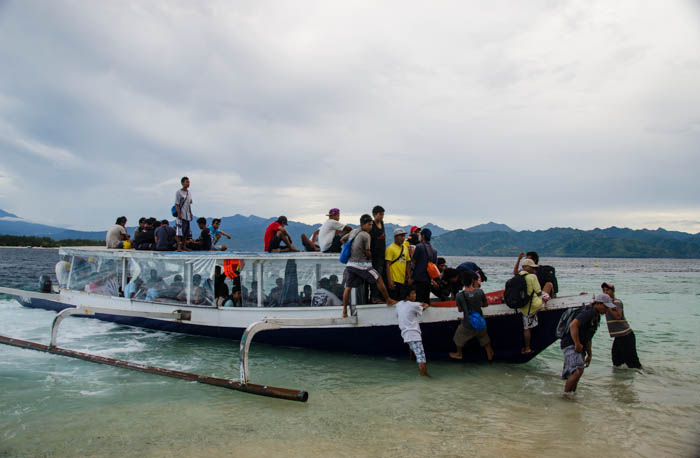 2. Finding accommodation
You will reach your destination and take a taxi to look for a hostel.
You will get off, put your backpack on and walk briskly (as you imagined before) through the streets of the unfamiliar city. You will go from one place to another and they will be either too expensive, or full, or not good enough. It will be 40 Celsius and you will be sweating and heaving, dreaming to take a shower. You will get scared. You will start thinking that you might sleep on a street that night.
But you might find someone to point you in a right direction, or you might just settle for something with a fan (and you love AC so much!), or a shared bathroom (what if someone sees you taking a shower???), or something for extra $10 a night (yes, sometimes you just need to pay a little more). Sometimes, you will stay there for one or two nights and then find something else nearby. You will have to be prepared that you will need to pack and unpack two days in a row in the same city.
At the end of the day – it will be worth it. You will choose accommodation, based on your first impression, not by looking at photos online. You will walk that street with your backpack and you will be proud of yourself when you finally find a peace of space to sleep on and it won't really matter if the place won't have the AC… which brings me to my next point.
3. More on accommodation
Sometimes, not only the AC will be a set back. You will sleep in places where hot water has never been heard of. You will have to take speedy showers and you won't feel clean and fresh for a little while.
You will sleep on bed bugs infested beds. You will most probably see a cockroach running around your room, or some ants trying to get into your rubbish bin.
You will hear people snoring, or having sex next door and you won't be able to do much about it.
At the end of the day – it will be worth it. You will get used to the cockroaches, ants, spiders and cold showers. You will appreciate expensive options more and will become more resistant to things life will throw at you.
4. Shock!
They call it a cultural shock – you will be in that state for a little while, after you arrive. Everything will be different and scary. You will think that everyone wants something from you, that they want to cheat you and take your money. You are after all a Westerner and you think that smiling at people without a reason is strange.
You will observe some local customs and culture and it will be hard for you to adjust. It will be hard to restrain your emotions, or take your shoes off all the time in Thailand. It will be hard to accept that security guards in South America carry shotguns, or that they eat ants in Colombia.
At the end of the day – it will be worth it. You will get used to everything. You will find it cool to behave like the locals do, if you spend a little longer in a particular country. From then on, it will be easier to adjust.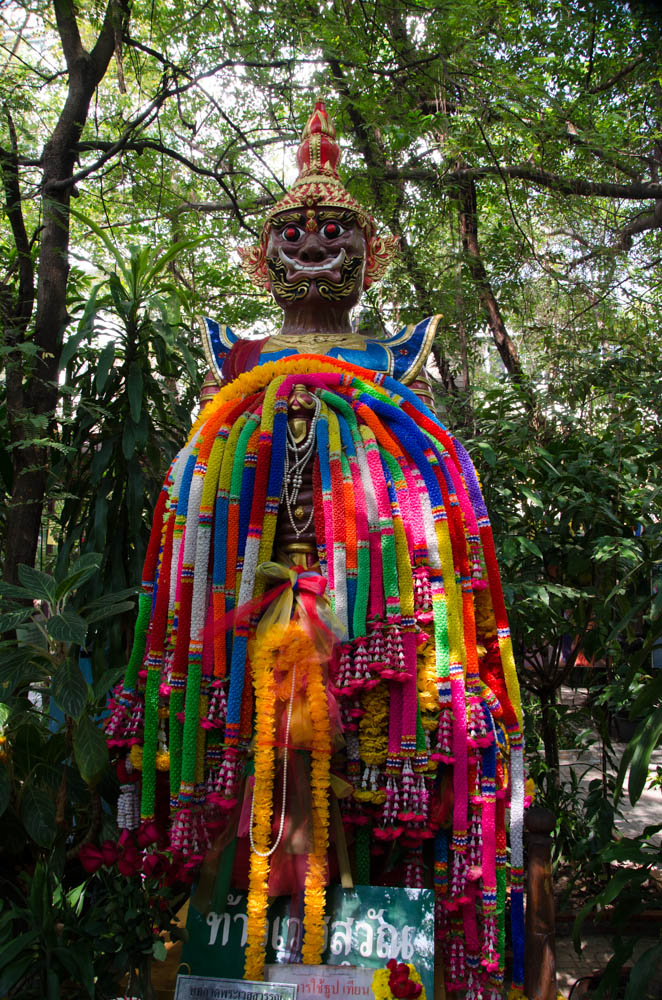 5. You will be lonely in a crowd
It will be different from what you experienced during your all-inclusive holidays, because you will want to do sightseeing independently, and to get to that place you have dreamed to see for so long you will need to take a local bus, or a tuk-tuk, or just walk through unfamiliar streets with a map in your hand. It will be scary.
At the end of the day – it will be worth it. You will see places that will take your breath away. You will make friends with other backpackers, who will open your eyes to new possibilities and new ways of thinking. You will make friends with the locals, and they will teach you to appreciate what you have. You will be stunned by the cities you visit and you will grow to love them.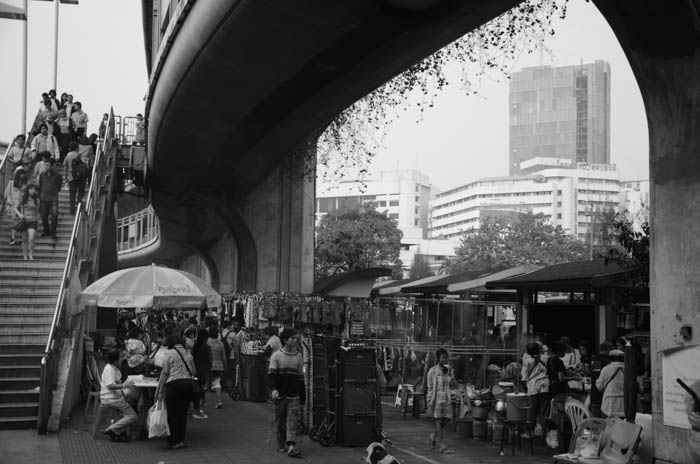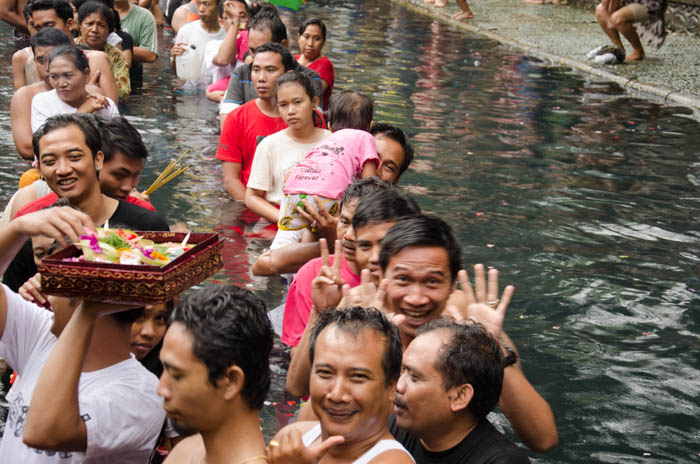 6. Oh, that stomach bug!
After you get used to everything, you will be braver and more adventurous. You will try more and more local foods and will love the new tastes. You will be sightseeing, or sipping your dream cocktail, while writing in your journey, when suddenly you will feel sick. Your stomach will turn painfully and you will run around, looking for a toilet. Yes, a stomach bug will definitely catch up with you. No matter how many vaccinations you will have before you set off, how careful you will be with you eating and drinking, you will get sick and it won't be pretty.
Believe it or not, but at the end of the day it will be worth it – because no one will take those wonderful tastes and foods you will try away from you. Your stomach will adjust, too and there are chances that the bug will disappear for good, or for a very long time.
7. You will feel sad
Because when it will be time to leave, you will want to stay longer. You will be dreading coming back to your country, and as soon as the wheels of your plane hit your native land, you will start planning another journey.
At the end of the day – it will be worth it, because there's no place like home and there's nothing better than planning another trip.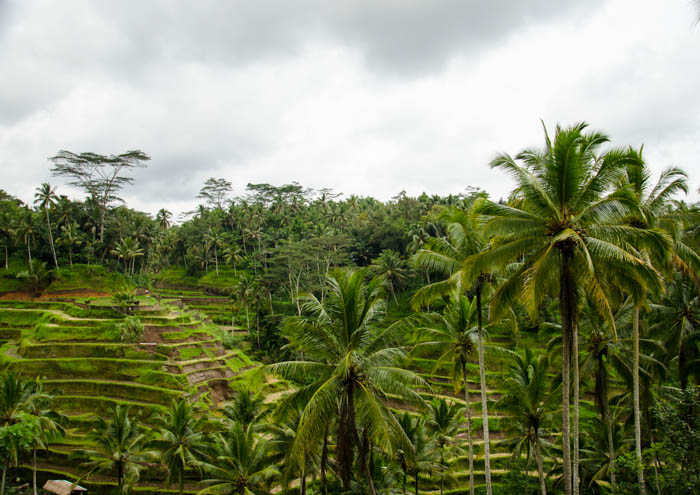 Yes, backpacking might not be for everyone and it has a lot of faults. Some people are not born to do it, but everyone should try it once in their life time. There will be 12 hours journeys through some really bumpy areas, dirty bathrooms, rooms without air con, cockroaches, bed bugs and cultural shock. Not mentioning the diarrhoea! But you know what? Yes, at the end of the day it will be worth it. You will go back home with a head full of memories, you will be proud of yourself that you coped with so many things, you will have thousands of photos and your own stories to tell. And no matter if you do it again, or not – you will be a backpacker. You will be one of us.