You might know of Shiraz and recognise the name. The region is famous for its wine, which hasn't been produced here for a long time. The wineries disappeared along with the freedom of speech. However, the city is still regarded as the most liberal in the country. You can still buy some alcohol if you are careful, but if you're not interested in drinking, visit Shiraz anyway because this city has a lot to offer.
Of course I wanted to drink wine in Shiraz! If I had stayed longer I would have definitely tried to find something stronger than just tea and coffee, but I only had one day in Shiraz and had to do some sightseeing. I really didn't think about wine. I liked Shiraz the most out of all the places I saw in Iran.
Shiraz is located in the south-central part of Iran. It's the fifth largest city in the country. It attracts tourists with its close proximity to Persepolis and Pasargady, but also with incredible atmosphere and modern character. If you visit Yazd first, you will notice that these two places are totally different.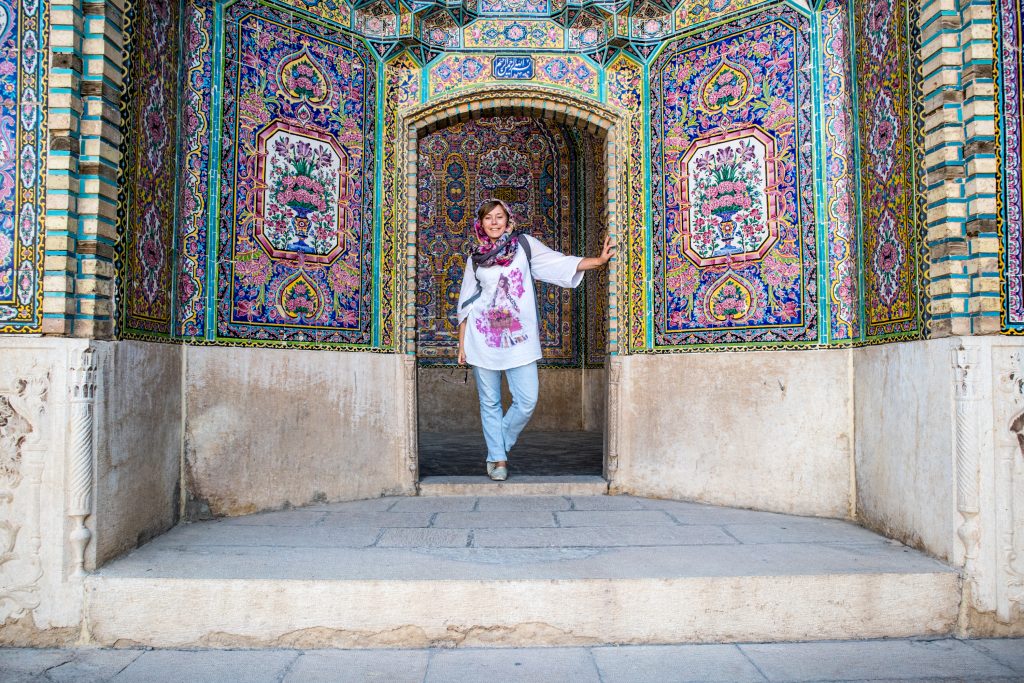 Shiraz – The cradle of Iranian modern side
I reached Shiraz in the evening. The suburbs didn't make such a great impression on me. As it happens in Iran, everything seemed very chaotic and it was difficult for me to see the difference between this city and Teheran, or Yazd. Only when I got to the old city and reached my hostel, I could see the charm of Shiraz.
I got off my tax in the centre, in a very old area, where yellow and orange houses stood along narrow and dusty streets. Around the corner a crowd of women and men was finishing the evening prayer. Some people were leaving the mosque. At the nearby shop a group of kids were watching me with amusement. In the orange light of the sunset everything looked so lovely.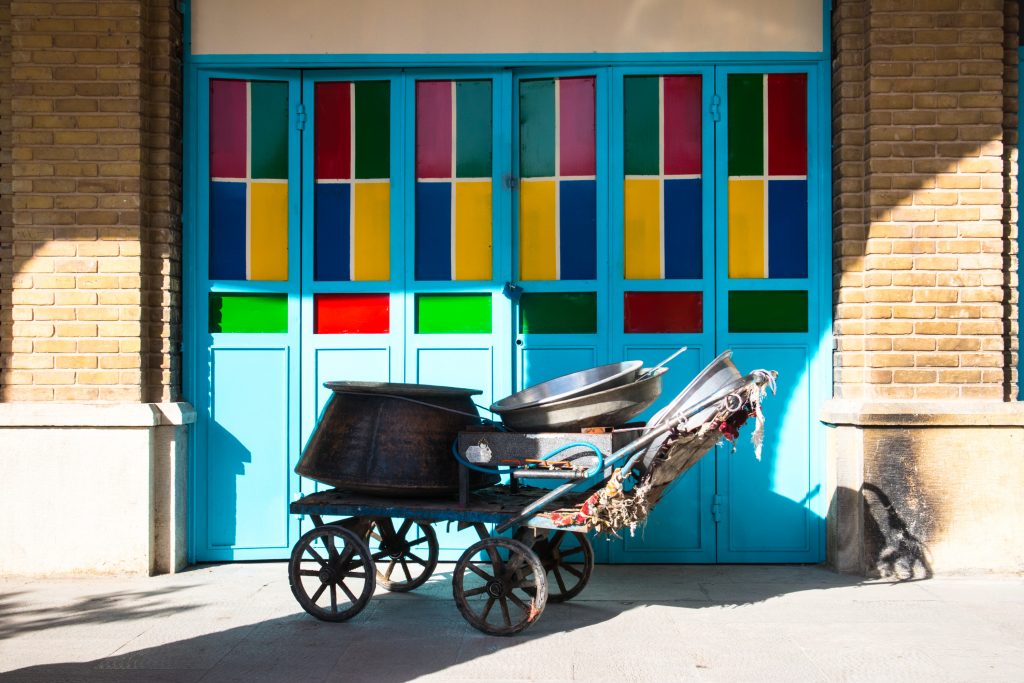 I went sightseeing the next day and I got lost straight away. I discovered places there, which I hadn't seen in other cities: little squares with fountains and surrounded with modern cafes serving delicious coffee with whipped cream, exclusive boutiques with lingerie and expensive clothes, clean walkways with tall trees. It looked like a mix between the Middle East and Europe.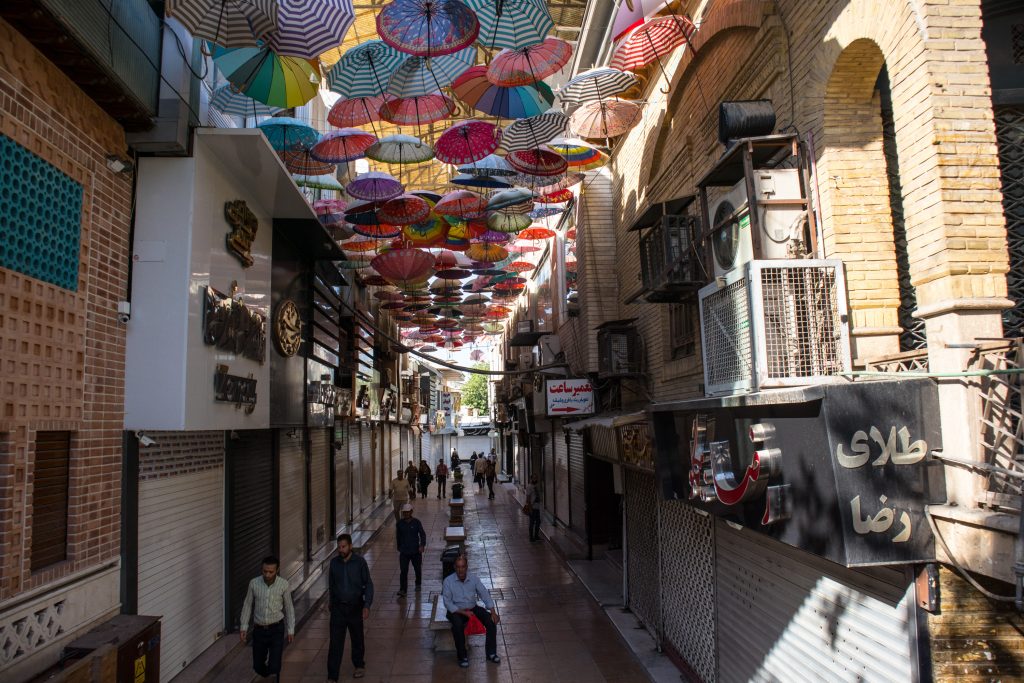 I was very interested in the local women. After two weeks in Iran I finally had a chance to see those famous stylish ladies of Iran. They were all wearing very expensive clothes, colourful scarves and huge sunglasses. High heels and shiny jewellery completed the look. They sat in groups at the coffee shops laughing, gossiping and having a good time from the looks of it.
Shiraz has an opinion of being a very liberal place. One taxi driver told me that half of Iran buys alcohol there and they smuggle it in the booths of their cars. The liquor is consumed at home, where there are not witnesses, or during picnics on a desert.
It is in Shiraz, where young people organise parties during which the women don't wear scarves and couples can hug and kiss openly. Women push the boundaries by wearing hijabs as a decorative element. At the local universities the students watch American movies.
Shiraz has a completely different character than other places in Iran. It is also different from Teheran, which is just a mix of everything. It seems that Shiraz has its own rules and is an independent city.
If you're going to Iran, spend some time walking along the streets of Shiraz. Notice its special character and then visit the most interesting places.
Shiraz – What to see and do?
As I mentioned before, I only spent one full day in Shiraz. I didn't have an opportunity to see everything, but I hope I can give you a couple of good tips on what to see and do in the city.
Meczet Nasir-ol-molk
It's otherwise called the Pink Mosque. This spot is a wet dream of every Instagrammer. After observing the people who come here, I can honestly say that it serves one purpose – taking photos.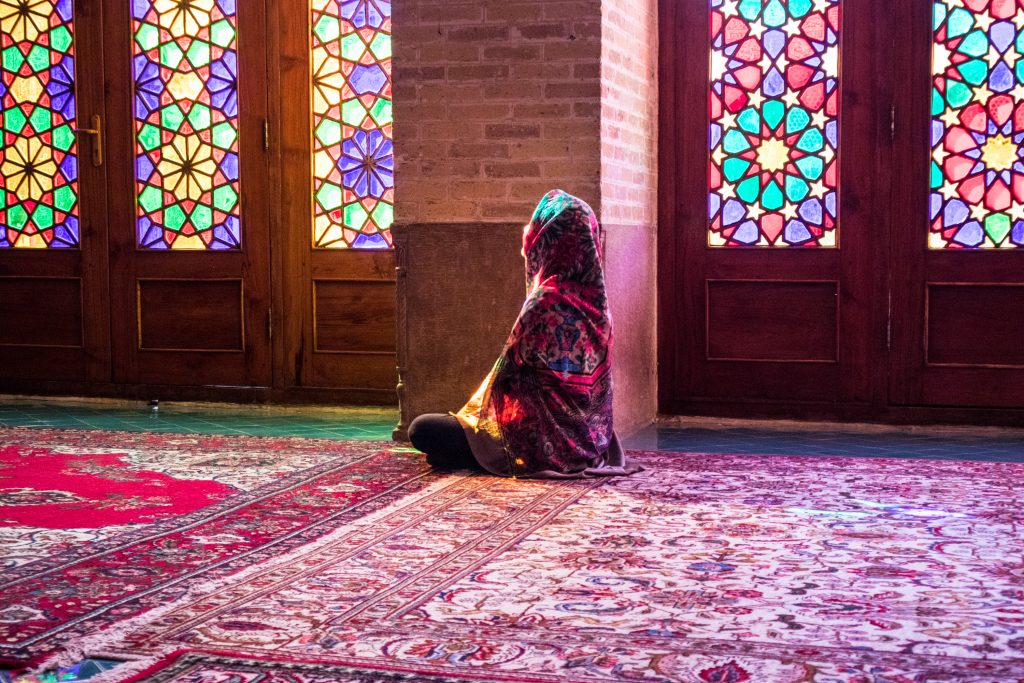 I'm sure you have seen the photos of the Pink Mosque – colourful windows and the light that goes through them. This is how the main hall is designed – during the whole day it is illuminated by the sun rays, which turns the room pink. Apparently, it's best to visit it at sunset. I went there in the morning as I thought there won't be that many people. Unfortunately, the mosque was quite crowded already. However, I managed to take some nice photos.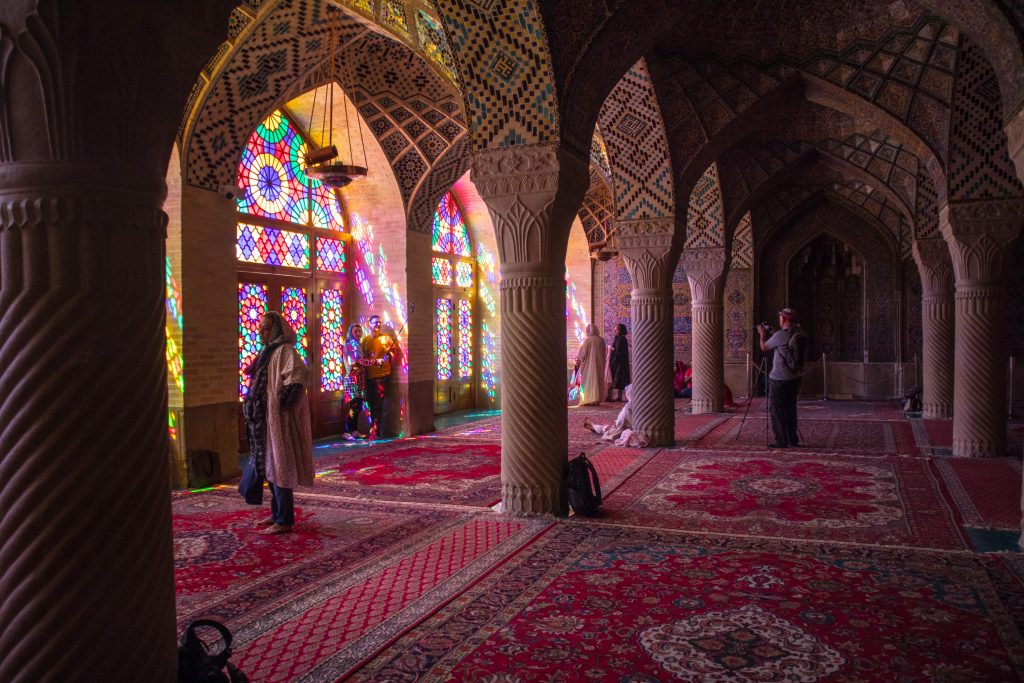 After visiting the inside, it's worth walking around the little square outside and peek into the corridors, where you will find beautiful columns supporting a very colourful ceiling. There are not that many people here and you can really enjoy your time more here.
Opening hours: 7:30 – 19:30
Entrance: 200,000 Rials
Bazaar Vakil
Apparently it was established in the 11th century A.D. It is the oldest bazaar in Shiraz. It's worth popping in here to buy fresh fruit, vegetables as well as ice-cream, lemonade and souvenirs.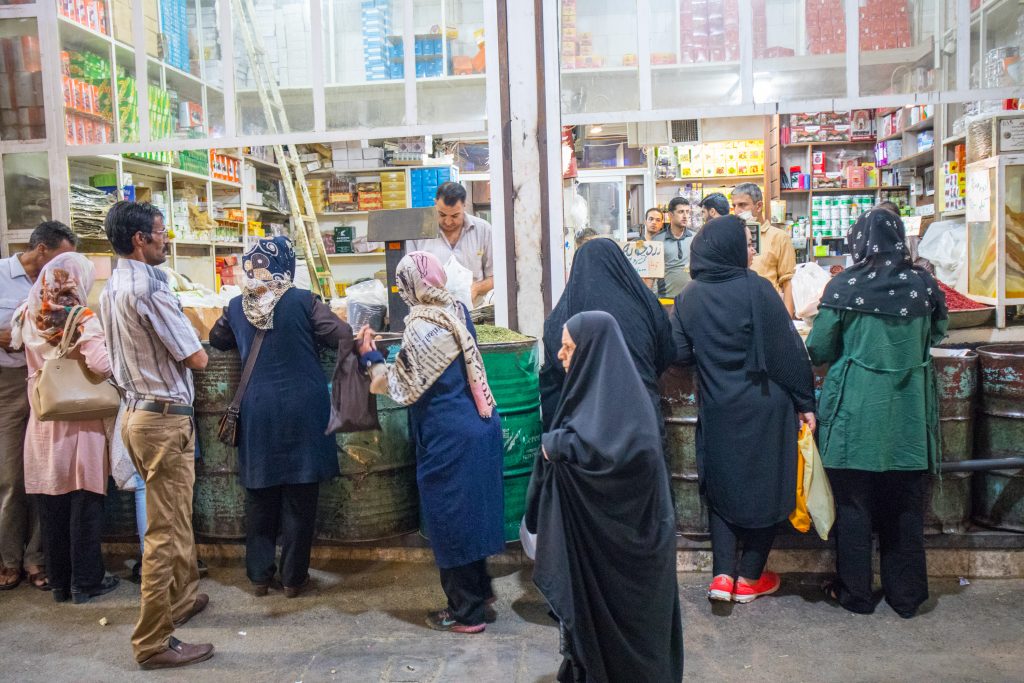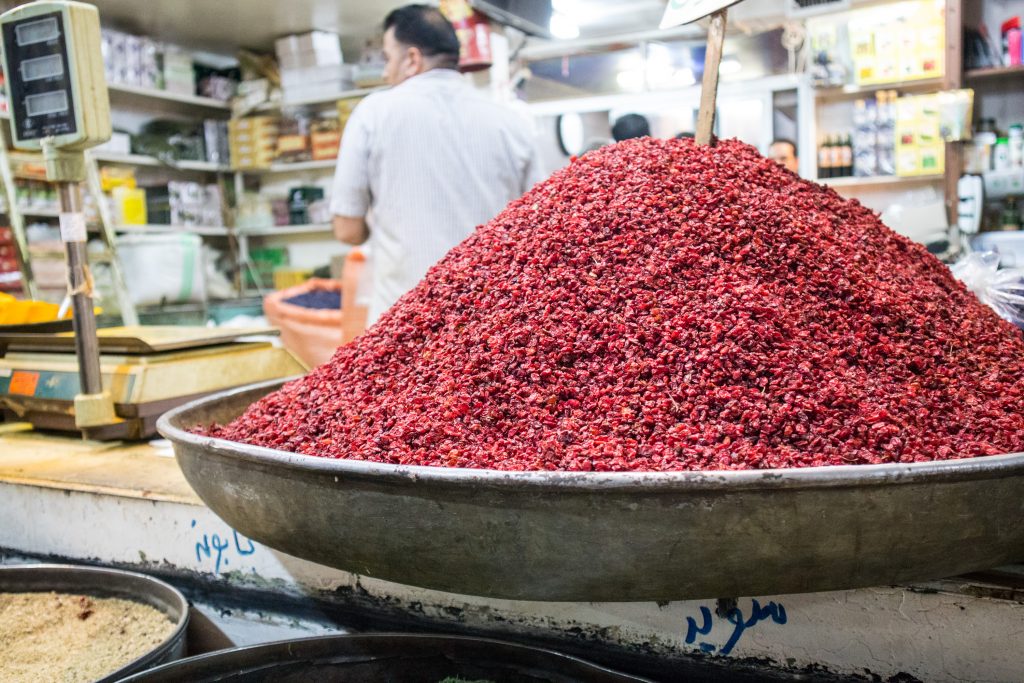 Despite being a somewhat tourist attraction, this bazaar hasn't lost its original character and you can still see the genuine local life that takes place here.
Don't miss the beautiful Vakil Mosque, which is located directly next to the Vakil Bazaar.
Opening times: 08:00-20:00, closed on Fridays.
Karim Khan Citadel
The citadel is the central point of the city and it's the most characteristic element of the architecture in Shiraz. It takes 4,000 square meters and it's a part of a huge terrain of 12,800 square meters.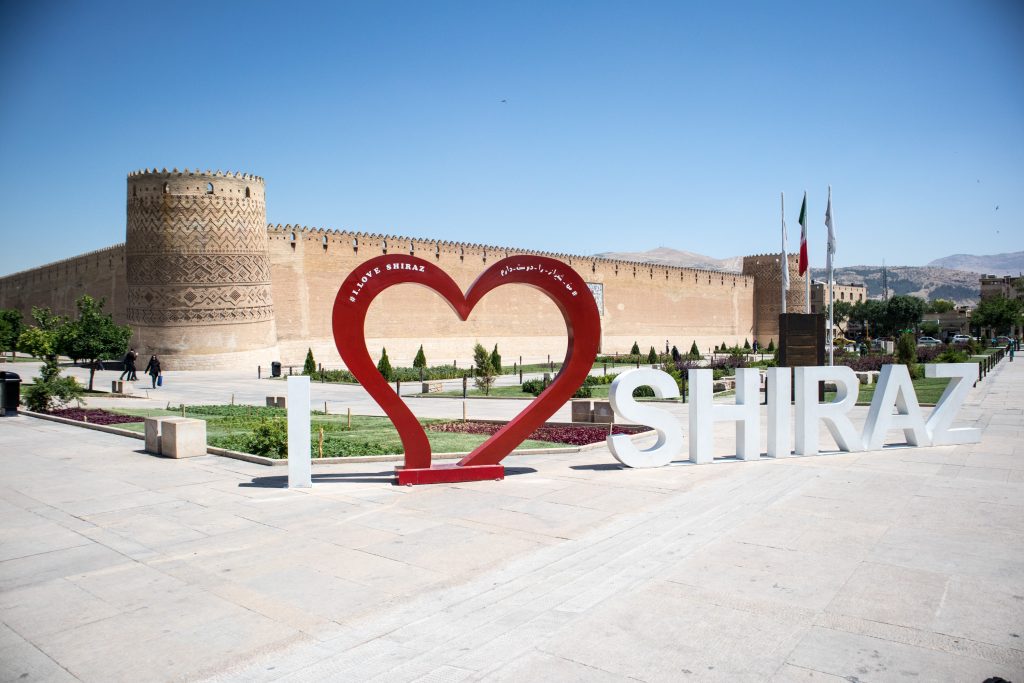 The building comes from the 18th century. It used to be a home of Karim Khan, who established the Zand dynasty. The citadel was his main home. Today it's a museum and you can visit the inside of the building as well as the gardens. It's also worth walking around the walls and see the nearby area.
Opening hours: 9:00-21:00
Entrance: 200,000 Riali
The Grave of Hafez
The place is located far away from the centre and it's best to come here by taxi. It's not that special really, but Hafez is a very important figure in Iranian culture. That's why I decided to go there.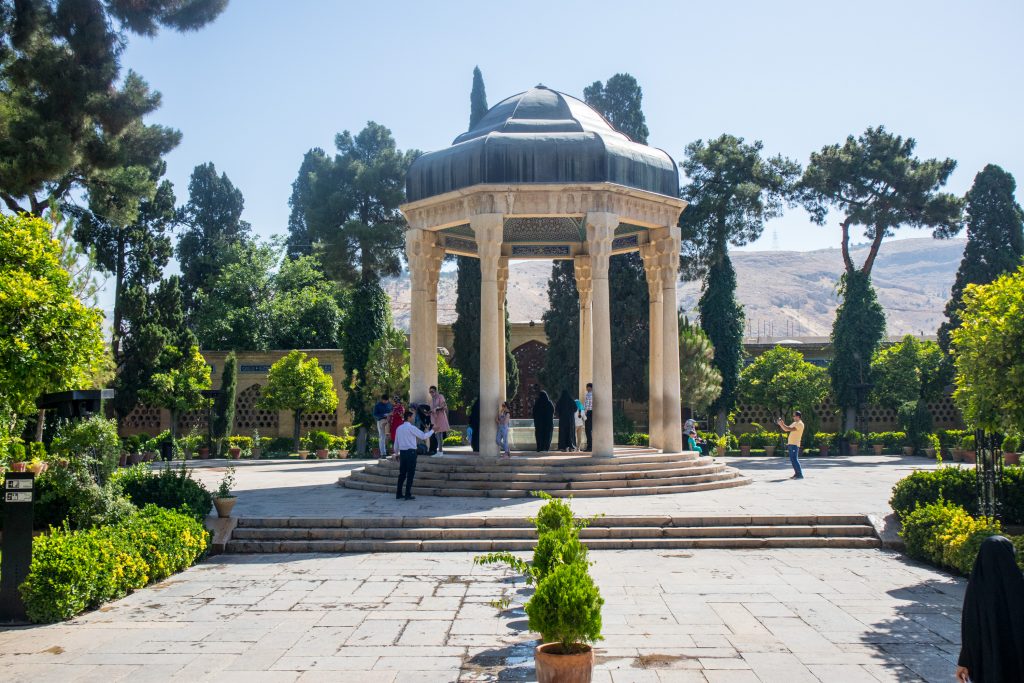 Hafez was an Iranian poet. Despite the fact that he was born in 1315 he still has a great influence on the Iranians. In his poems he praised the earthly pleasures and laughed at the religious hypocrisy. It's not really a surprise that he is so loved.
His grave is a popular place for pilgrimages for people from all over the country. Some come here with a copy of the poems and read them out loud over his grave.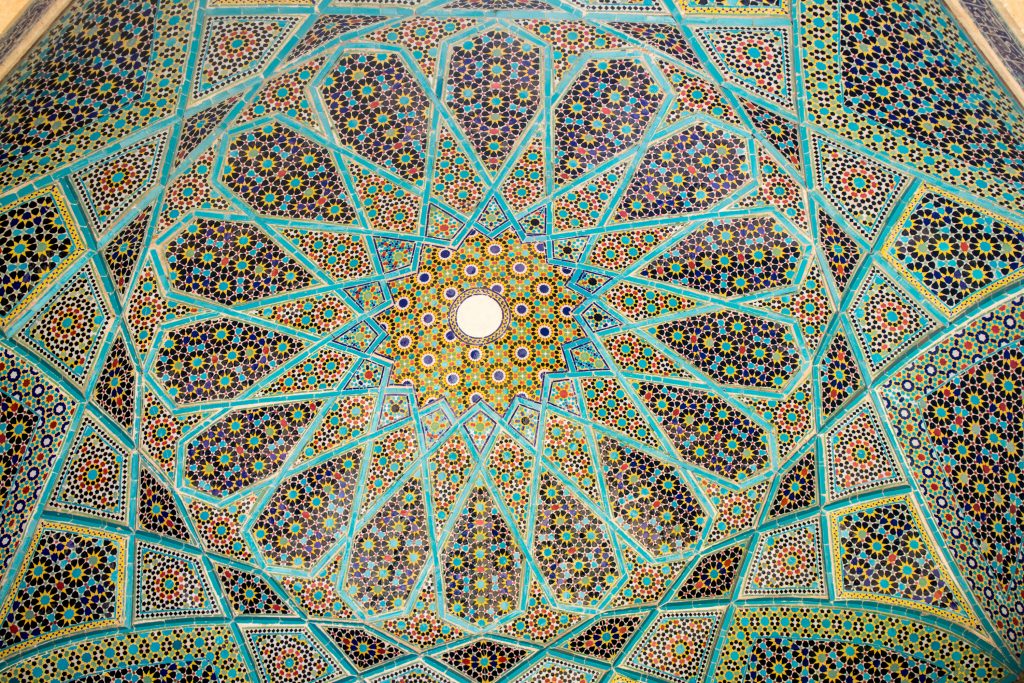 Around the grave you will find a very pleasant and quiet garden. Traditional music is played from the speakers that are set up all around the area. You can sit on a bench and enjoy the laid back atmosphere.
Opening times: 8:00-22:00
Entrance: 200, 000 Riali
Maharloo Lake – The pink lake
You saw the pink mosque. It's time for the pink lake! Go there just before the sunset, when the colour of the water is the most visible and the light creates beautiful patterns.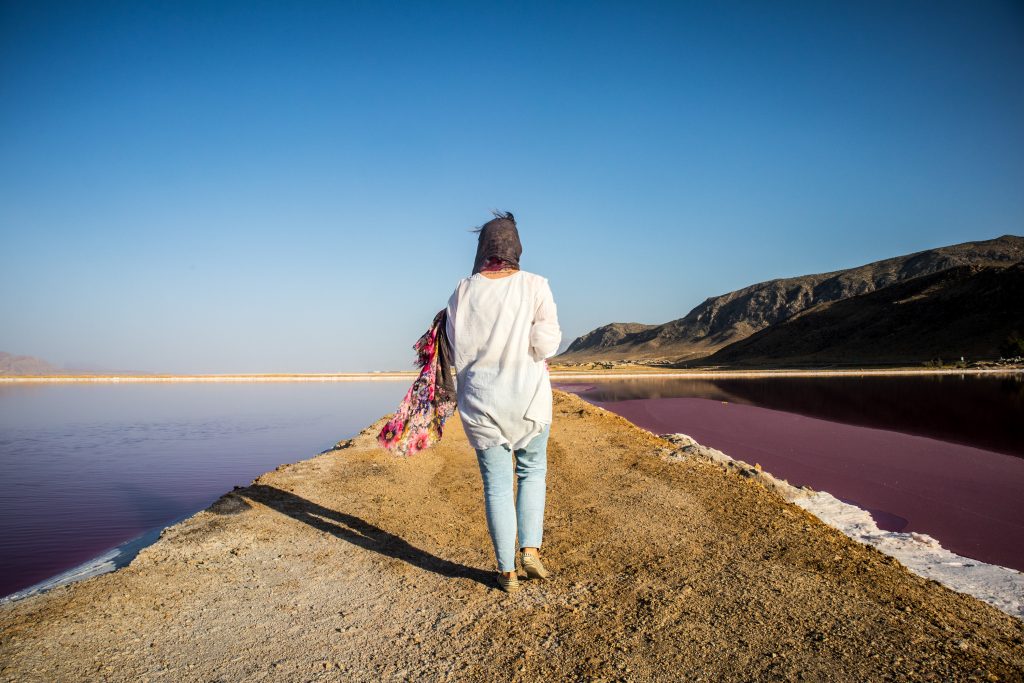 In the Summer, the river that flows through Shiraz brings water that is left after the heavy rains. While the temperatures grow, the water dries out, uncovering the salt in the bottom. This is the time when, thanks to the evaporation, the water changes the colour pink.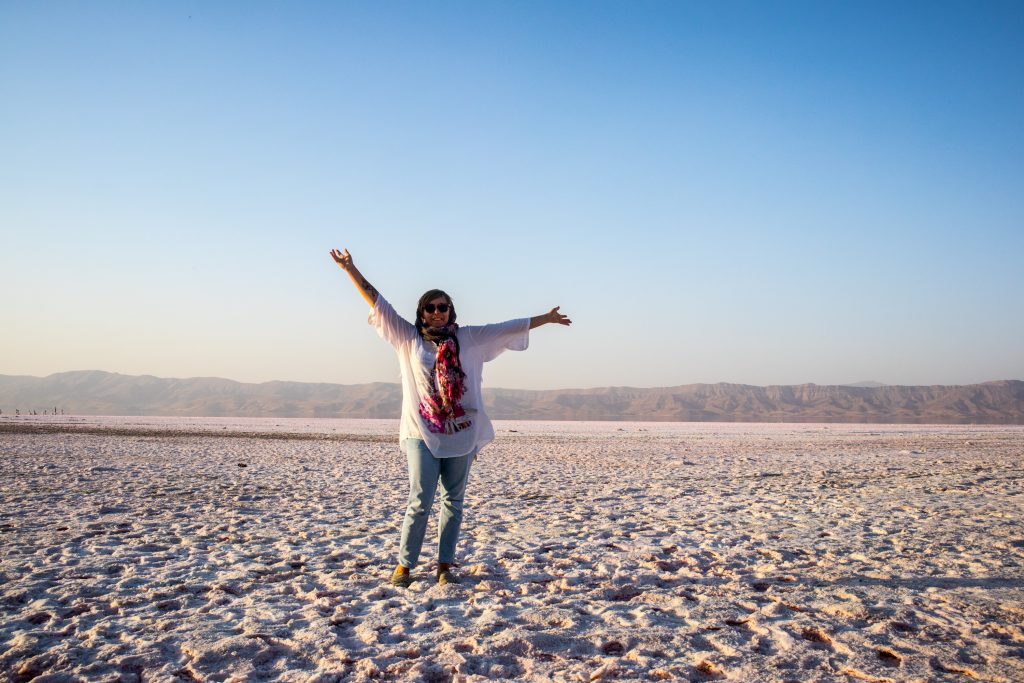 I bought a trip to the lake at my hotel. The owner rented a taxi for me and 3 other people. It cost us only 5 Euros each and it included a small feast of watermelon and tea.
Where to stay in Shiraz?
Z czystym sumieniem mogę polecić Ci hostel, w którym sama się zatrzymałam. Taha Hostel (you can book it through 1st Quest) oferuje prywatne pokoje, ale także dormy w bardzo rozsądnych cenach. Centralny punkt hostelu to mały ogród ze stolikami i z trzema podestami z baldachimem i poduszkami, gdzie możesz się zrelaksować.
I really would like to recommend the hostel I stayed at – Taha Hostel (you can book it through 1st Quest) offers private rooms, but also dorm rooms in very reasonable prices. The central point of this hostel is a small garden with tables and special lounge areas, where you can spend a whole day relaxing.
The owner is wonderful and really funny with a very specific sense of humour. He was extremely helpful with organising tours and transport.
Taha is an ideal place for people, who want to meet other travellers.
Shiraz can really charm you with its unique climate and it's one of the nicest cities in Iran. It's amazing to see how different Iran can be.
Do you have any questions? Would you like to share your experiences or your point of view? Don't be shy! Leave a comment!