A few years back I went for a 3 months trip around Asia. It was fun. I visited a lot of places, met a lot of people and generally had a great time. But only after I moved to Chiang Mai did I realise that jumping from one place to another and ticking them off your bucket list, doesn't really give you the same chances and opportunities to actually really get to know each place. This is when I came to the conclusion that 'slow travel' is the best way to see the world.
What is slow travel?
Slow travel happens when you focus your attention on one country, or one city. It is not just about arriving, staying in a hostel for 3 nights, seeing the most famous sites and then moving on. It is embracing what's around you, meeting expats and locals, eating cheap local dishes and trying to get the feel of the place as you would live there.
During my stay in Chiang Mai I could see the difference between those travellers, that visited Chiang Mai for a few days and those, who actually stayed there longer. The latter were more relaxed. They didn't suspect locals of cheating them every time they wanted to buy something, or take a tuk tuk. They were more keen on trying new things and, most of all, didn't refer to the locals as 'them' and to themselves as 'us'. These kind of things come to you after you take your time and get to know the place a little bit better.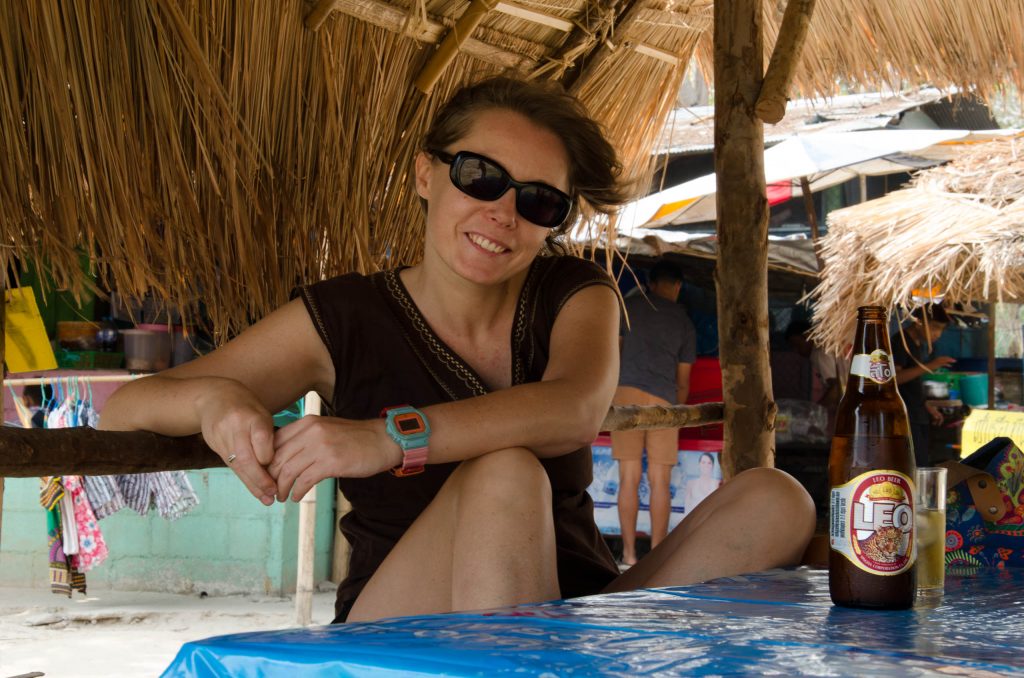 Why slow travel?
If I hadn't spent more time relaxing in Kochi, during my trip to India, I wouldn't have been invited to a birthday party of my hosts' son. I would have never met Dibarati and her husband, who became good friends of mine.
If I hadn't lived in Chiang Mai I would have never learned to drive a scooter and made all those beautiful road trips. I would have never gone with K and his friends to the mountains and party with them like a local.
If I hadn't decided to stay in Vietnam for 3 months I would have never visited Da Nang and made a trip to the amazing Son Tra Peninsula.
Slow travel gives you opportunities to not only meet locals, but to feel a little at home. It gives you an idea of how it would be like to live in this particular place permanently. It turns you into an expert on the area and one that can tell others more than just another story of how they took a night bus from one place to another, or got drunk on buckets on one of the Thai beaches.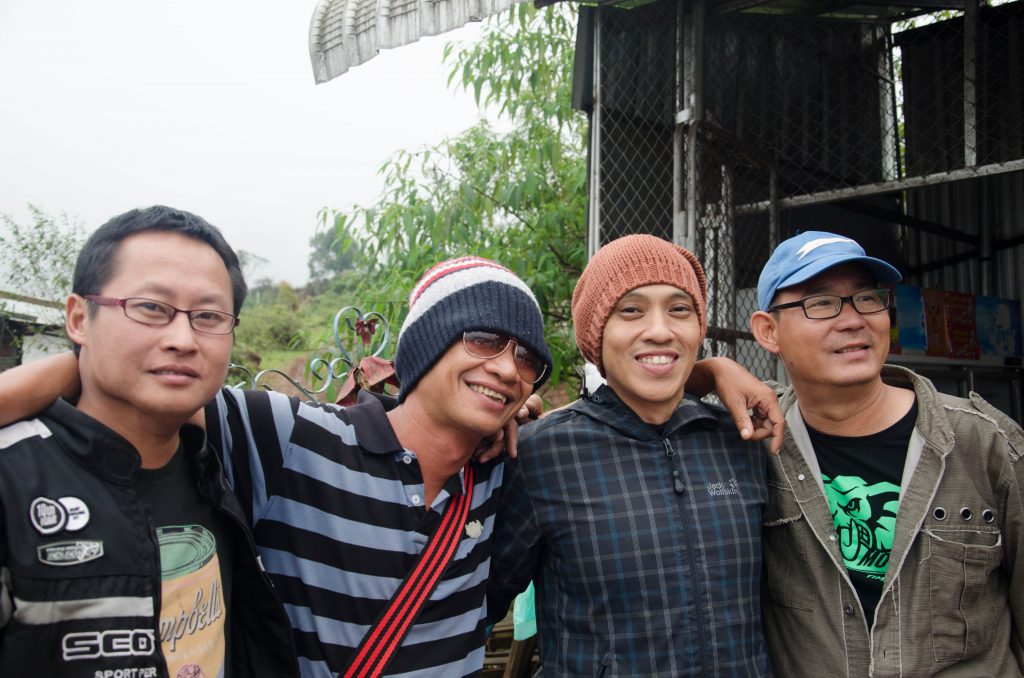 Who is slow travel for?
Slow travel is for people, who like to relax and observe life. It's for those, who like to drink a coffee at a local coffee shop and watch the people go about their lives. It's for those, who like to see the famous sites, but love to discovered less known places, too. It's also for those, who want to learn more than just 'hello' and 'thank you' in the local language. And finally, it's for those who don't like to rush and think that it's better to spend time exploring one place, than seeing 5 places in a short spin of time.
Slow travel can be done by people, who have more time on their hands, by digital nomads, or permanent travellers, but it can as easily be done by those, who have only a week or two of holidays every few months.
How to slow travel?
Don't rush – obviously!
Try not to pack too much into your itinerary. If you have a month and you want to do the north and south of Thailand and then go to Laos and see Luang Prabang, stop a little and re-think your plan. You really want to stress over busses, flights and timings? Take it easy, stay in one place a few days, or even months,  longer so you have time to see everything, and then just walk around, observe, make friends and relax.
If you have only a week or two, you shouldn't rush either. It is really exhausting trying to travel to many places in a short period of time. You want to unwind and enjoy your time and not kill yourself over seeing yet another site.
Don't plan
This depends on how long you can stay in a particular country, but I would recommend not to plan anything. Make a list of places you want to see, but be flexible. Use the local transport as much as you can, so you don't need to pre-book your flights. Listen to other travellers and ask locals for tips and advice. If you like one place, just stay there a bit longer. If you don't like it, move on and find somewhere you enjoy staying.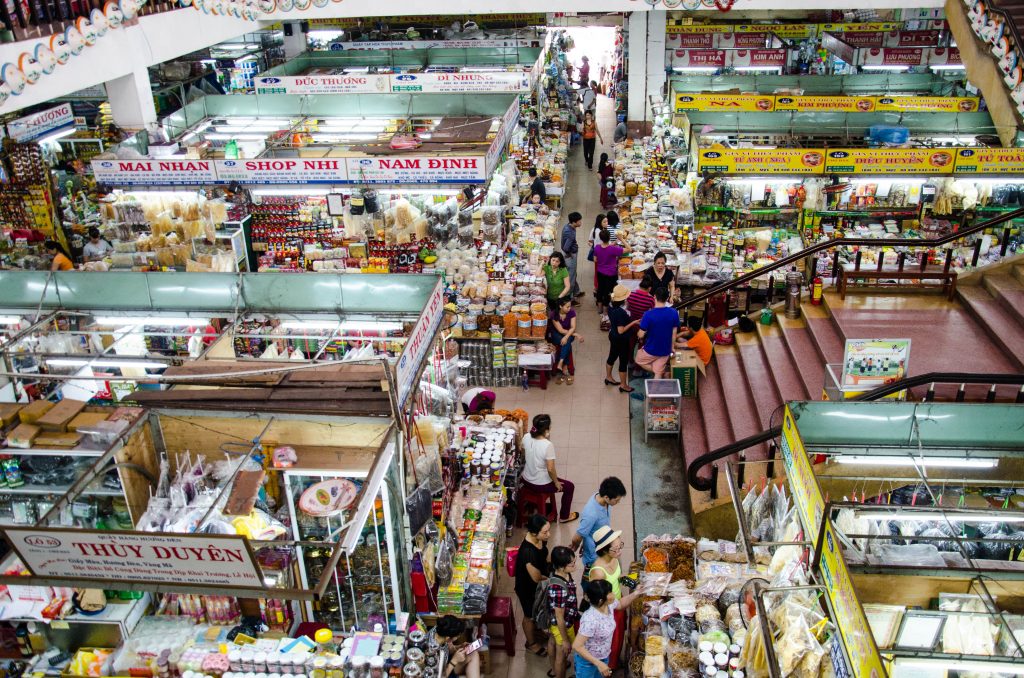 Don't go on organized tours 
There are countries where it is not safe, or not allowed, to travel alone. Some places require a guide. You wouldn't go on a trek in a rain forest by yourself. However, a lot of countries are safe to explore on your own. This is the best way of travelling.
Book a hostel before you arrive, if you are worried of not finding a place. Take a map, GPS, ask for some tips at your hostel and wander around. I always leave myself one day to find my bearings and to see what's around. Only after that I plan to see the historical places.
If you are looking for some information on history or local culture, you can use Couchsurfing. My experience in Vietnam tells me that there are a lot of students here willing to show you their cities and practice their English. There's no better way of finding out more about a place than talking to locals!
Avoid expensive resorts
Even if you have money to spend, try to avoid resorts and hotels. Many of them are designed to keep you inside. They have restaurants, shops and private beaches. They will organize trips wherever you want, which might seem like a good idea, but you will never see the true face of the country from an air conditioned van, full of foreigners.
Don't 'do' countries
I shatter every time when I hear some backpackers say 'I did Thailand and now I want to do Cambodia'. It sounds like they talk about some quick affair they had with the country, which is probably true. They went to Siem Reap, hoped on a tuk tuk, saw the temples (sometimes even not getting out of the taxi because 'it was too hot') and after spending a significant time at bars in the Pub Street, left the country to 'do' another one.
Why not spending some more time in Siem Reap, or Phnom Penh? Travellers usually like one more than the other, so it's nice to choose a place in Cambodia and stay there. Why not discovering the best places to eat in Chiang Mai, or the quietest beach on Koh Phangan? You don't need a month long holiday for that, you can do it in a week, or two.
Get a job or volunteer 
This one is of course only for those, who visit a country for an extended period of time. There are a lot of opportunities, such as: teaching English, working in an office for a corporation, working in a bar, volunteering with NGO, or other organizations. Even a week of working for a small farm (WOOFING is a great idea) will leave you with the best experiences one can only imagine.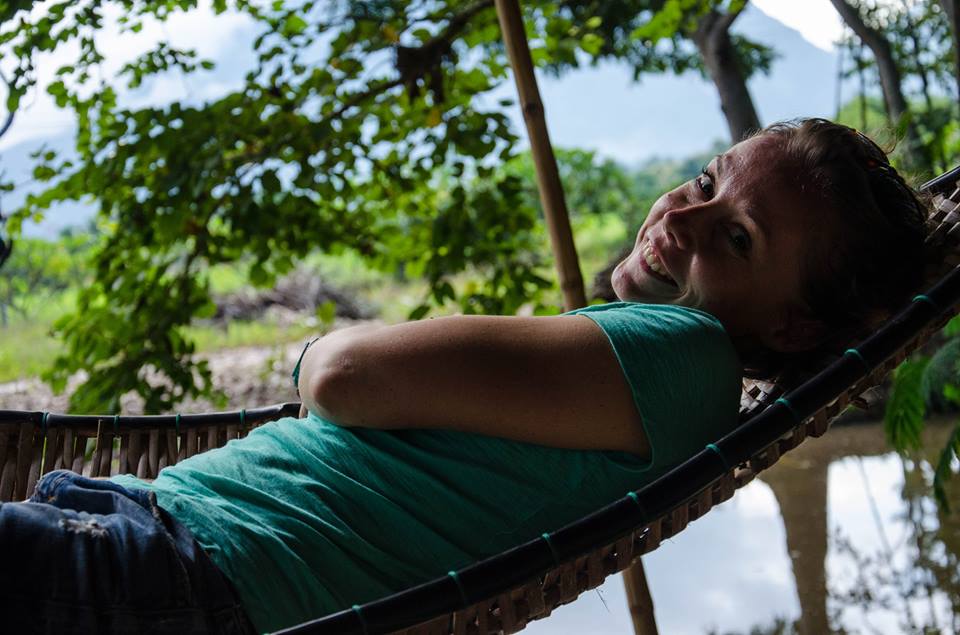 When I arrived in Da Nang the locals I talked to were very surprised when I told them that I was staying for 3 months. I am not travelling extensively here. I only want to focus on what's around me. The city might not turn up to be a place, where I would like to stay longer, but living here is a great experience.
Slow travel for me is a way of life. I like figuring out where to eat cheap food and go out on the weekend, observing the locals at play. Most of all, I love blogging about places I see and share my experiences other travellers don't have. This is what I enjoy the most and I wouldn't have it any other way.