Słowiński National Park, located on the Polish coast, is mostly known for its huge sand dunes. Throughout the year, thanks to winds that blow here all the time, these beautiful creations move 5 – 10 centimetres towards the land. The park is also surrounded by two lakes, including a salt lake – Łebsko, and the Baltic Sea. It is a stunning, natural reserve, cohabited by many protected species of plants, birds and mammals.
A small town of Łeba lays only 9 km from the shifting dunes and is a great place to stay if you want to enjoy Słowiński National Park and visit its greatest attraction.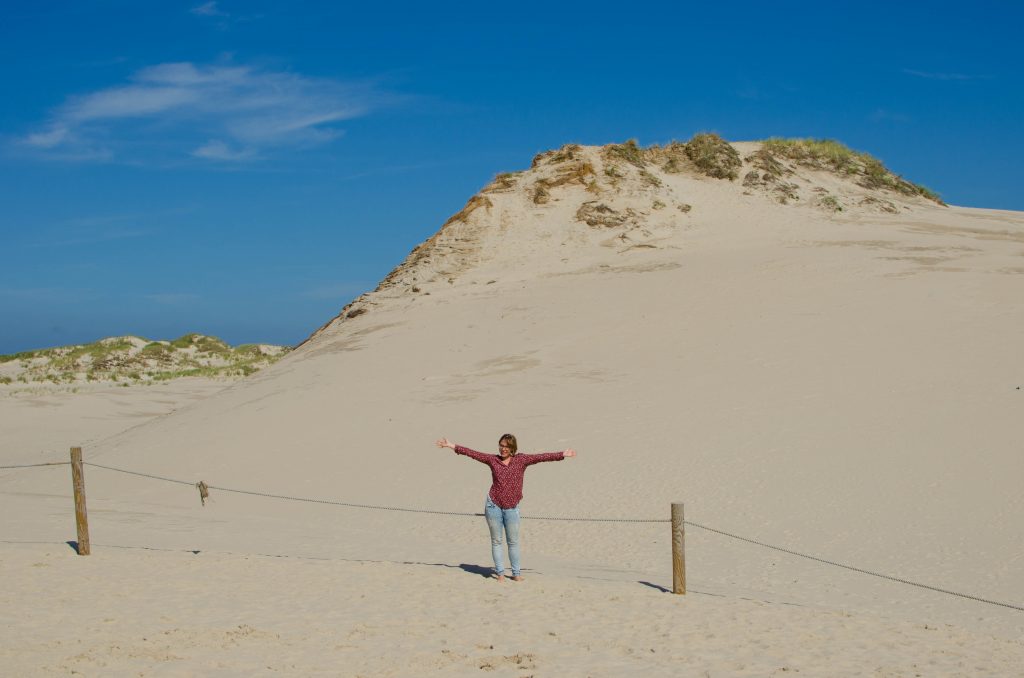 I come from Łeba and to many people like me visiting the shifting dunes is almost like a pilgrimage. Most locals try to go there at least once a year and treat it is as a great opportunity to spend some time in the nature with family and friends. I felt a little bad when I realised that my last trip there was around 10 years ago and decided to visit the dunes during my next visit home. Luckily, I didn't have to wait long as the local tourist board took me there as a part of my press trip.
It was a gloomy, grey day when a small electric car picked me a and Chris up from our hotel. I was a little disappointed as I was hoping for some sunshine as the dunes always looked much better with clear skies.
The car left us in Rąbka – a tiny village at the entrance to the Słowiński National Park. From here you can cycle, walk, take an electric car or a boat with an electric engine. We chose the latter. A half an hour cruise on the lake was relaxing and the sun finally came out, creating a beautiful spectacle of thousands of rays sparkling in the water.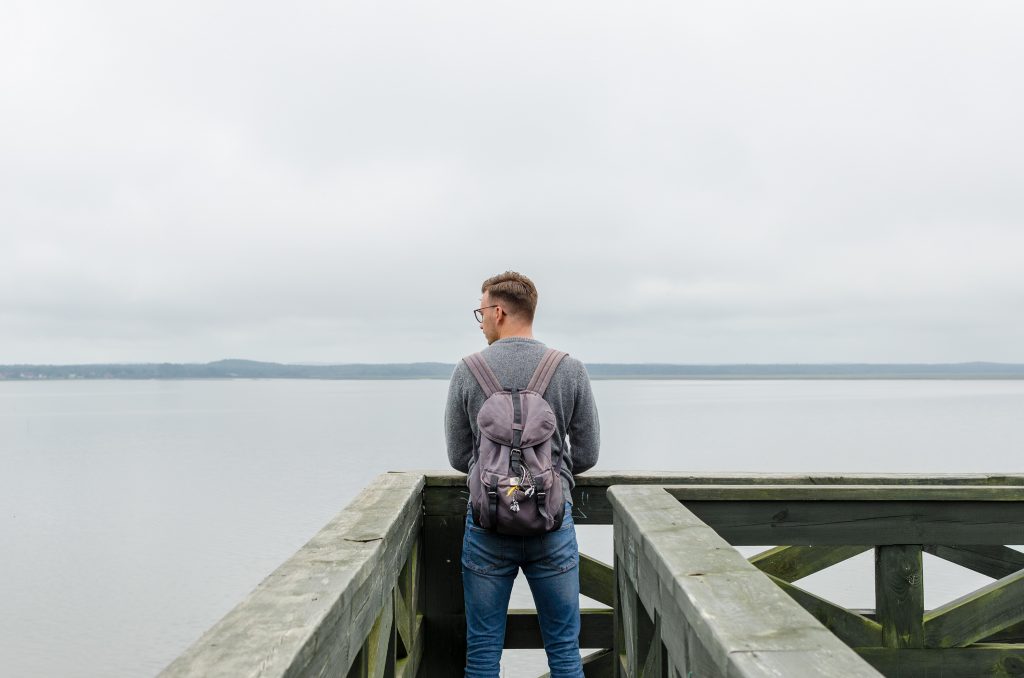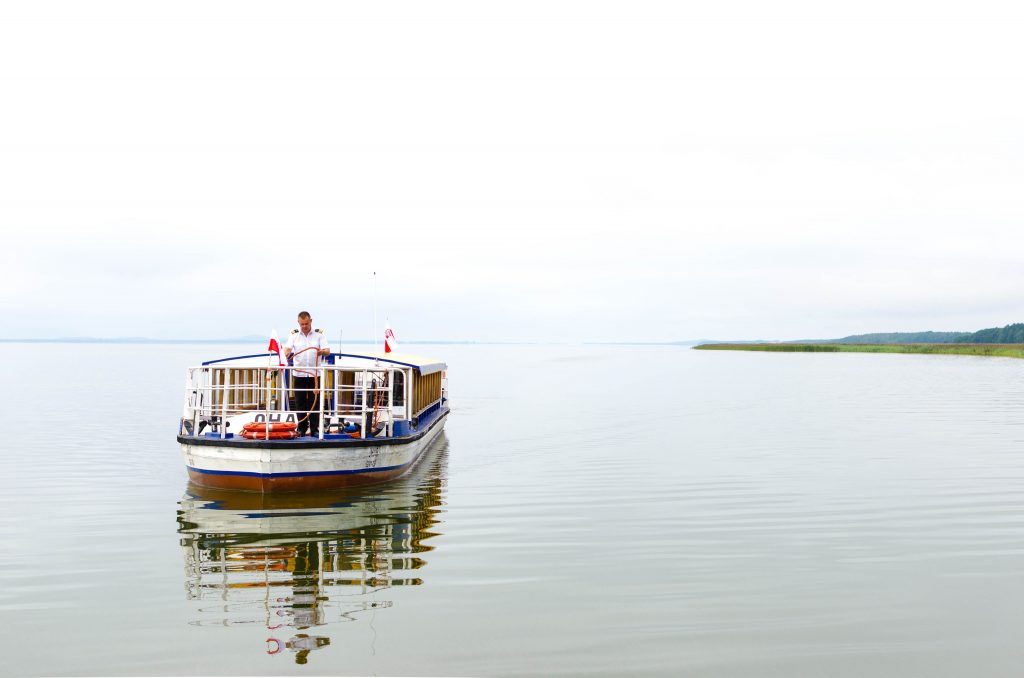 The whole way I was praising the dunes and told Chris how wonderful they were. 'You'll see. There's a huge dune that you can climb and the view from there is amazing' I said enthusiastically.
Boats stop 2 km from the dunes, next to the Rocket Museum – an area, which was used by Nazis to test weapons and rockets. Today it is an interesting military museum, which you can visit on your own or with a guide.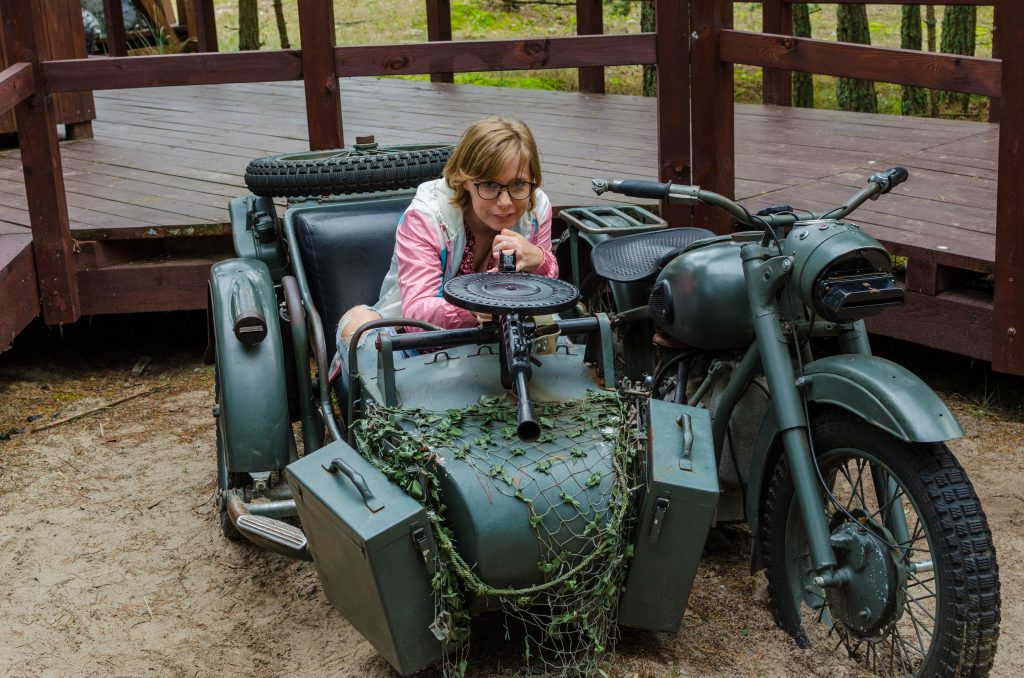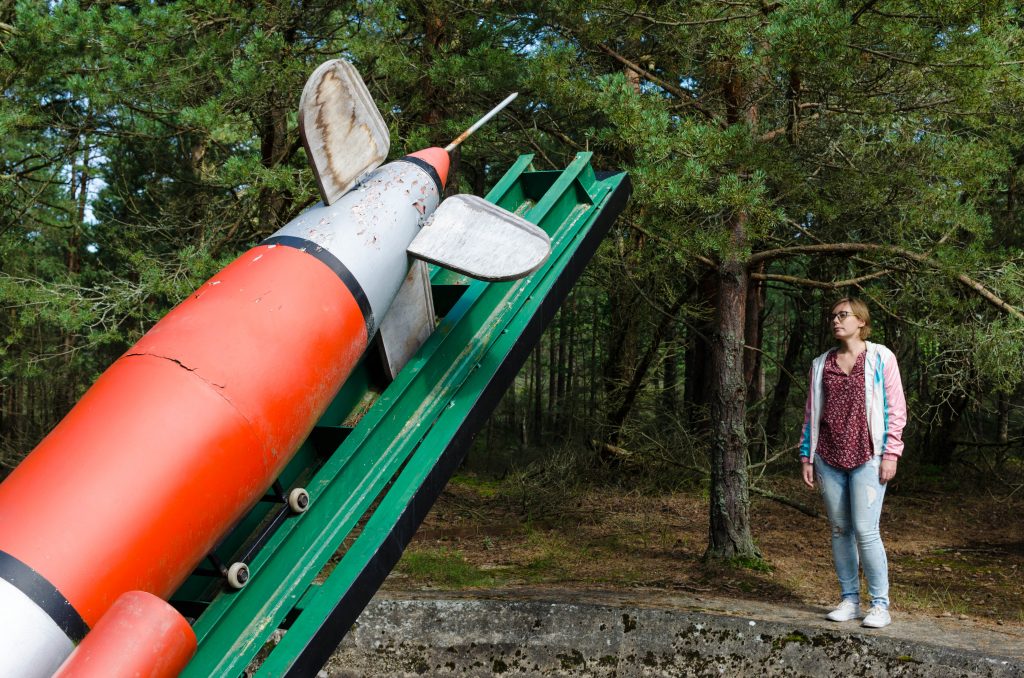 From the Rocket Musuem you can walk to the dunes. It is only 2 km and the road leads through a very beautiful forest. Everything here is protected and the management of Słowiński National Park doesn't intervene in the nature and lets it grow naturally.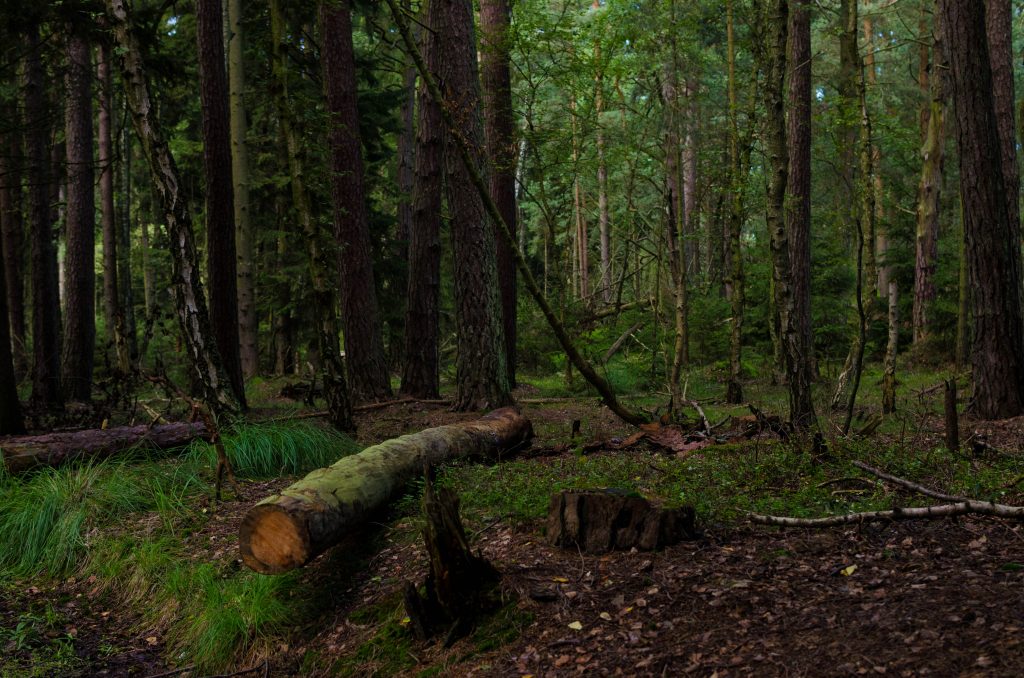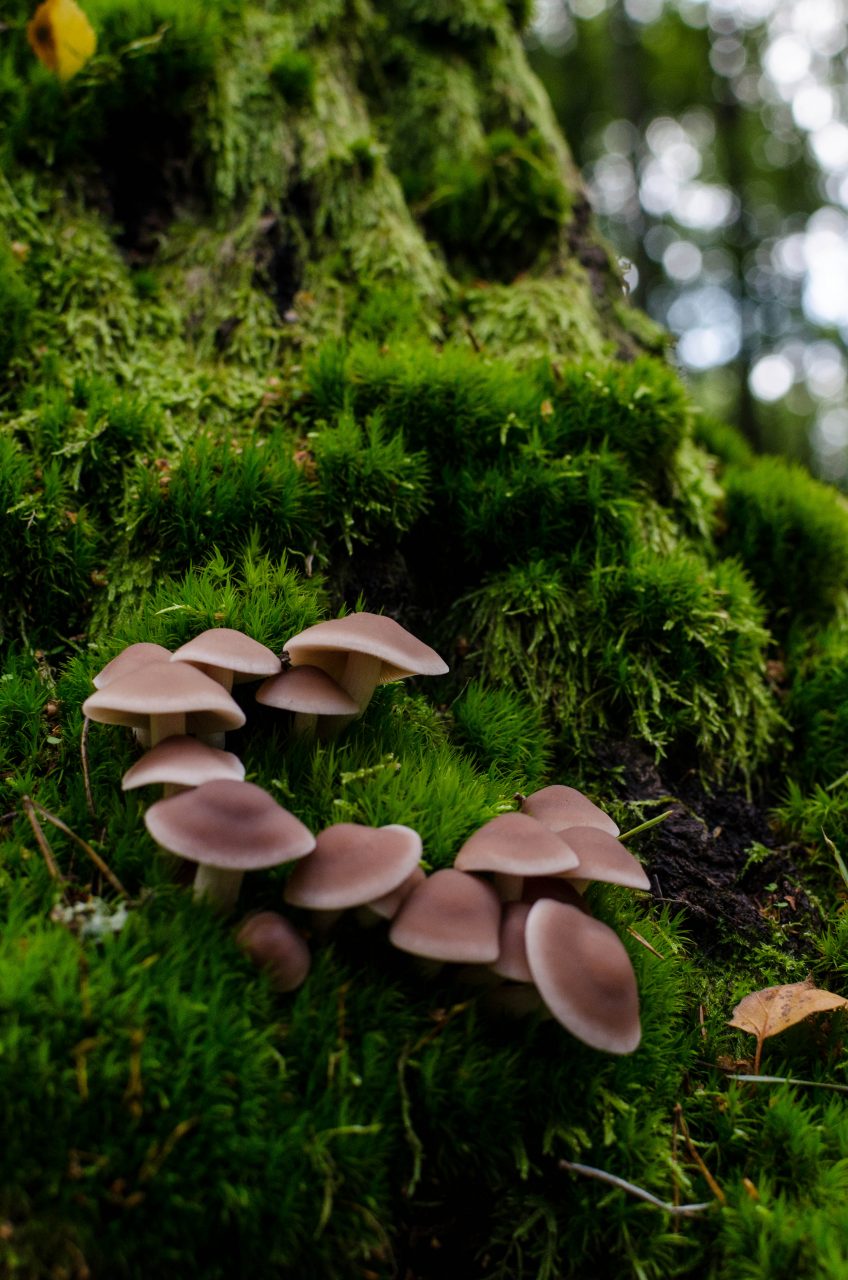 When we were slowly approaching the dunes I noticed that the landscape has changed a lot. Once we reached them I couldn't believe my eyes! The huge sand mountain I remembered from long ago and I was telling Chris about, was gone! The view was still breathtaking, but it was amazing how much it's changed!
I had never thought about how fast the dunes shift and move throughout the years. Winds are always present here and thanks to them the sand is transported towards Łeba a few centimetres a year. It is a true miracle of nature and because of that, and because of the pure air that hovers over the area, UNESCO decided to include the dunes in its list of World Biosphere Nature Reserves.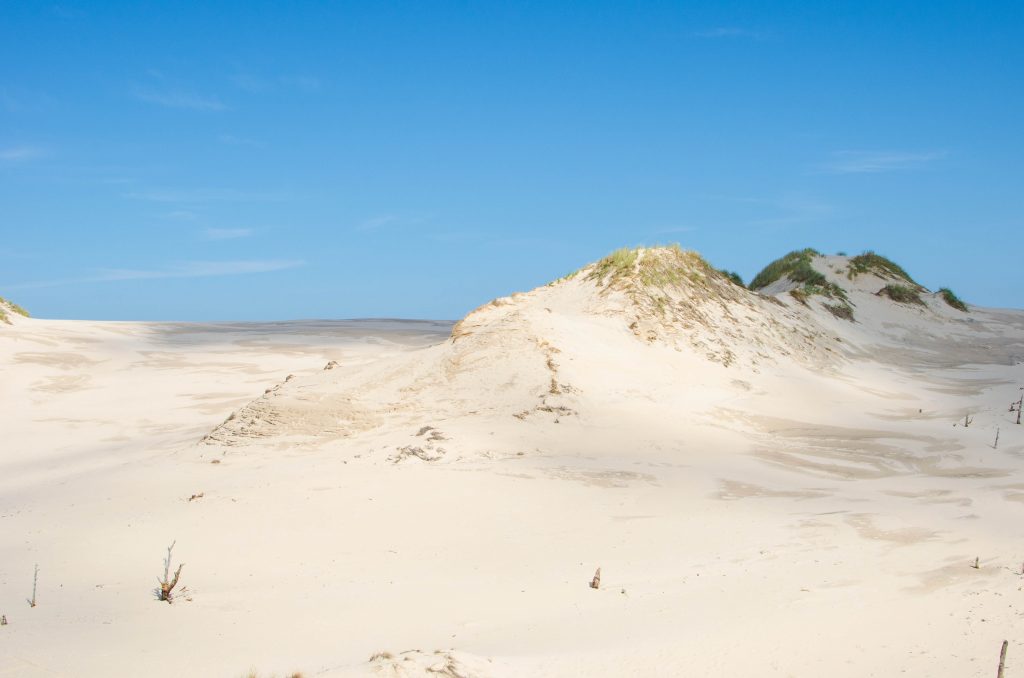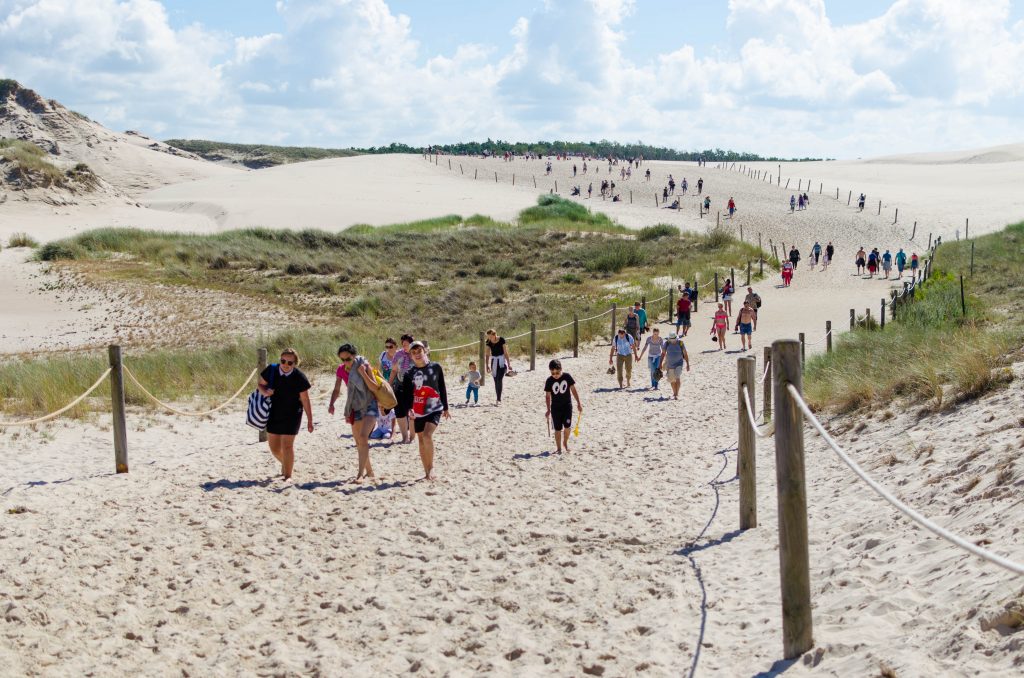 The weather was so pleasant that day that we spent there more time than we expected. We walked to the nearby beach and finally decided to walk back to the boat. I think that I need to visit the shifting dunes again soon as I feel I didn't have time to fully enjoy it.
The shifting dunes in Łeba – Useful tips
How to get there?
You can drive from Łeba to Rąbka, which is the last stop for cars. You can park your 4 wheels at the gate. From here you can walk, cycle, take an electric car, or a boat. The electric cars can also pick you up from Łeba, from Wojska Polskiego Street, but they can only drop you in Rąbka, where you need to take another form of transport.
The boats to the Rocket Museum leave from a small pier, located on the left hand side after you pass the ticket box. I think that's the nicest form of transport here. From the museum you can easily walk, or take one of the electric cars, too.
Those, who are active can walk or cycle the whole way to the dunes and back.
Distance
From Łeba to Rąbka – 3 km
From Rąbka to the Rocket Museum – 5 km
From the Rocket Museum to the dunes – 2,5 km
Food drinks, toilets
It is best to take a few snacks with you and some water. At the Rocket Museum you will find a few fast food bars, where you can also buy drinks.
Toilets are available every few kilometres.
Prices
Entrance to the Słowiński National Park: from 1 May to 30 September – 6 Złotych for 1 person, free during other months.
Parking: 5 Złotych for 1 hour.
Bicycle rental – 10 Złotych for 1 hour, 40 Złotych for 1 day.
Boat to the Rocket Museum – 14 Złotych for 1 person/1 way, return – 10 Złotych 1 person/1 way
Entrance to the Rocket Museum – 14 Złotych for 1 person
Electric car from Rąbka to the dunes – 15 Złotych for 1 person/1 way
Other information
At the moment some of the dunes have restricted access and are fenced. I saw a few tourists ignoring the warning signs to take photos. Remember that the management of the park decided to fence it for a reason. It is not only to protect the dunes, but for your own safety. There are places here where the sand can suck you in like swamp and it is almost impossible to get out of there. A few years ago some people died while walking around the restricted areas.
Don't leave your rubbish behind!
Stick to the walking paths. Don't go inside the forest.
Look after your kids. It's easy to get lost here.
Swim only in the restricted areas. Too many people drawn in the Baltic every year.
Electric cars Łeba: Tomax, Przewozy-Łeba