I did it! I went to Iran alone. I – a woman – travelled through an Islamic country. I was a tourist in a place, where they don't treat women nor people from the west well. Apparently… Is that only a stereotype? Is it true? Let's find out!
I don't like to be dependent on anyone. If I had had to wait for anyone to travel with me, I would have never gone. So, I booked a ticket and decided to go by myself. Was I afraid? Sure! I knew about Iran a lot and I knew that in general there was nothing to be afraid of, but I am always nervous before every trip. I had never been to the Middle East before and my fear was justified.
Now, from the time perspective, I know that Iran is a safe place for solo female travellers and it offers a lot to visitors. It was my first solo trip since I went alone to South East Asia and I got a new taste for more adventures.
If you need to more information about Iran, check out my other articles about the country.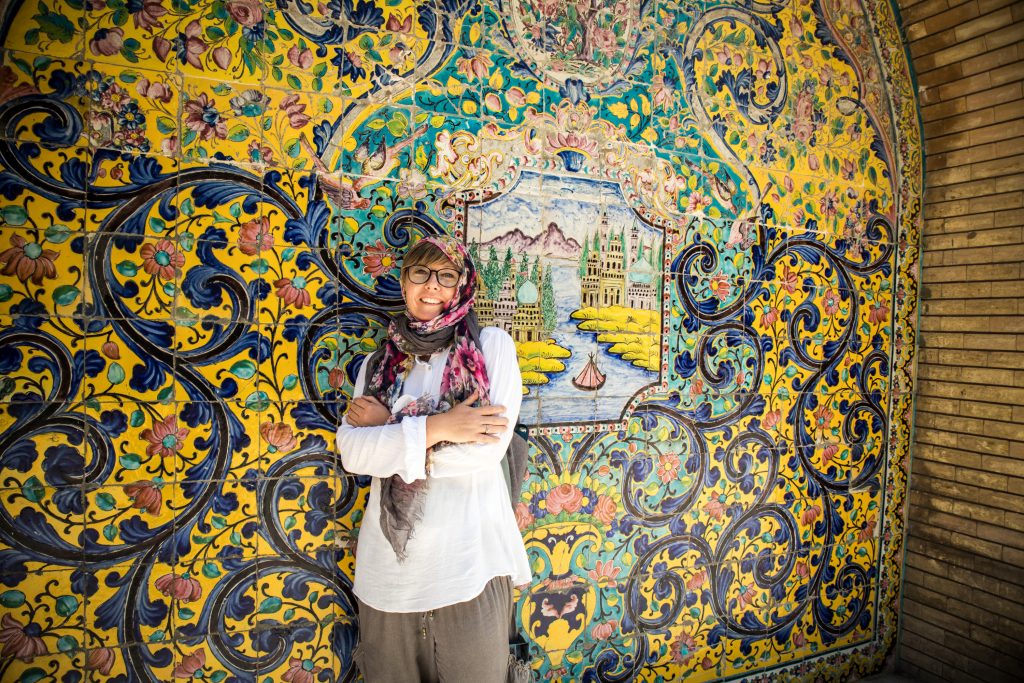 My experiences from the trip
When I go somewhere, where I haven't been before, I always try to fit into the local culture. Then it turns out that I tried too hard and I begin to relax more. It was the same with Iran.
At the beginning I was afraid that people won't like my tattoos. In the Islamic culture they are forbidden. That's why I tried to cover them up. I pulled my sleeve down and I was always careful to hide them. After a while, however, I found out that no one cared about them. Some people even mentioned that they liked them and asked what they meant.
I knew that Iranian women don't care that much about covering their heads. I also kept my scarf at the back of my head and no one even mentioned that to me. Hijab wasn't a thing I was bothered much about. Quite the opposite, I started to like it. It protected me from the sun. I also noticed that if I wanted to get rid of the hawkers I only had to pull it more over my head and face. That gesture indicated to them that I didn't wish to be bothered.
During my whole visit I wasn't chatted up by anyone. No man wanted to pick me up. I didn't meet anyone who was sleazy. Of course, the locals found me interesting and it was amusing for them to see me alone walking on the streets, but there was nothing aggressive about it, just curiosity.
The law in Iran forbids men to touch women. I understand that it's a bit of a problem for Iranian couples, but thanks to it I felt quite safe in Iran. I really didn't have to be worried that some random men would touch me in an inappropriate way.
I wasn't treated differently by the Iranian men either. They always treated me with respect. I am conscious of the fact that it's a bit different for the local women. Female tourists, however, have nothing to worry about.
Solo female travellers in Iran – What you should know
Iran is an amazing country in many ways. To be safe there, you need to remember about a couple of things.
Clothes
It's mandatory to wear a hijab in Iran. Hijab is a scarf you wear on your head. You must wear one no matter if you're a tourist, or a local. The law says that you should cover your hair, your cleavage and neck. But that's not how it looks like in practice. Women often wear the hijab at the back of their heads, so their hair is visible.
Before you go, check what the situation is on Facebook groups. Sometimes the government makes the law a bit stricter and the women who don't adjust to the new rules are stopped on the streets and asked to cover themselves.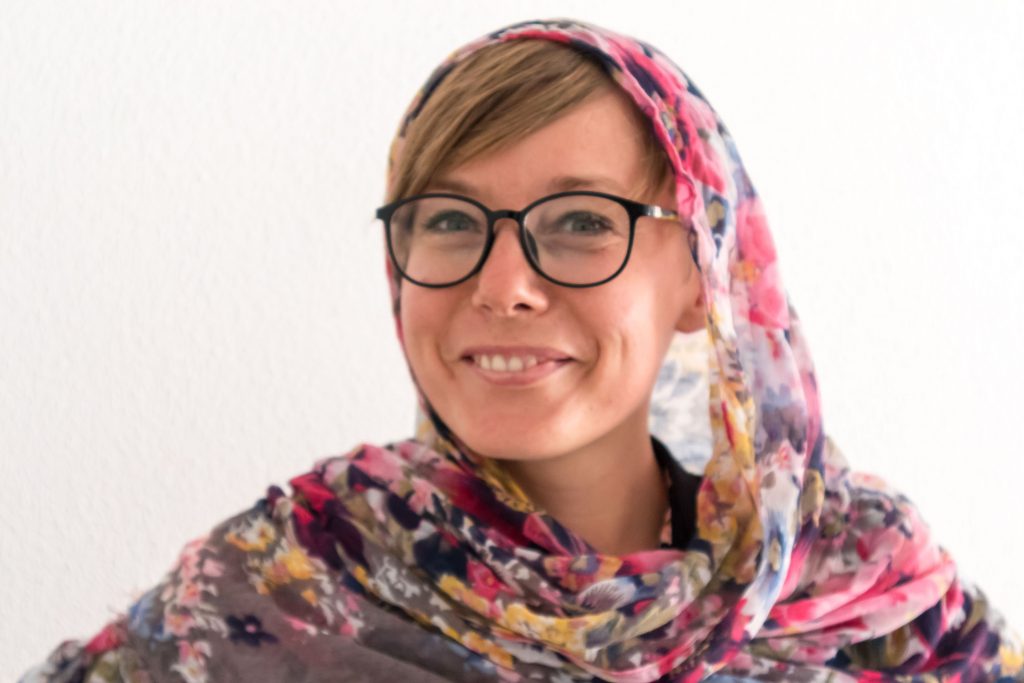 If you're at someone's house you can take the hijab off. Most hotels allow women to take them off as well, but you need to check first.
It is important to cover yourself. Women should wear long sleeved shirts that cover arms at least down to their elbows, long pants or skirts. Loose clothing is allowed. Avoid tight clothes, which show off your figure.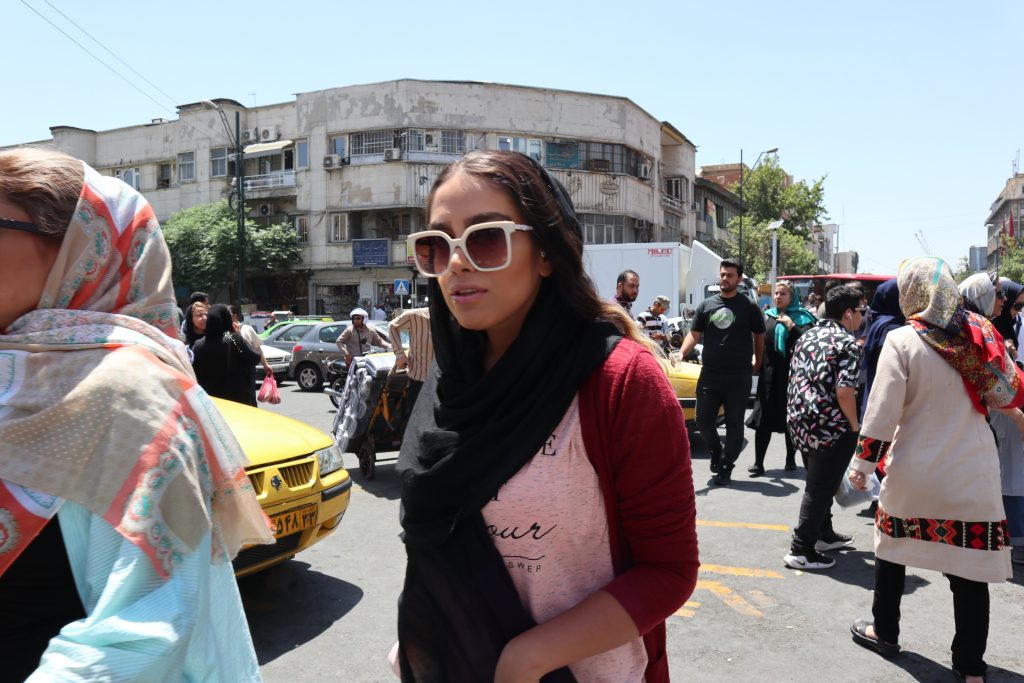 Contacts with men
Iranian law forbids women spending time with men who aren't related to them. Again, this law is not really respected, especially in big cities. As a woman from abroad you can walk around and talk to strangers. I don't encourage you to do it, but I'm mentioning it here in case you're wondering if you can hire a male guide, or answer questions from men passing you on the street.
Men are not permitted to touch women. Even shaking hands is not allowed. It's up to the woman if she wants to shake a hand of a newly met man. If you don't extend your hand, then the man you're meeting will put his hand to his heart and will bow his head a little.
The benefit of being a guest
As a solo female traveller in Iran you have a great opportunity of talking to people and being their guest. Iranian women will be glad to chat to you and sometimes will invite you to their homes. If you travel with a man, these situations will be rare. You will only be able to talk to men, or couples.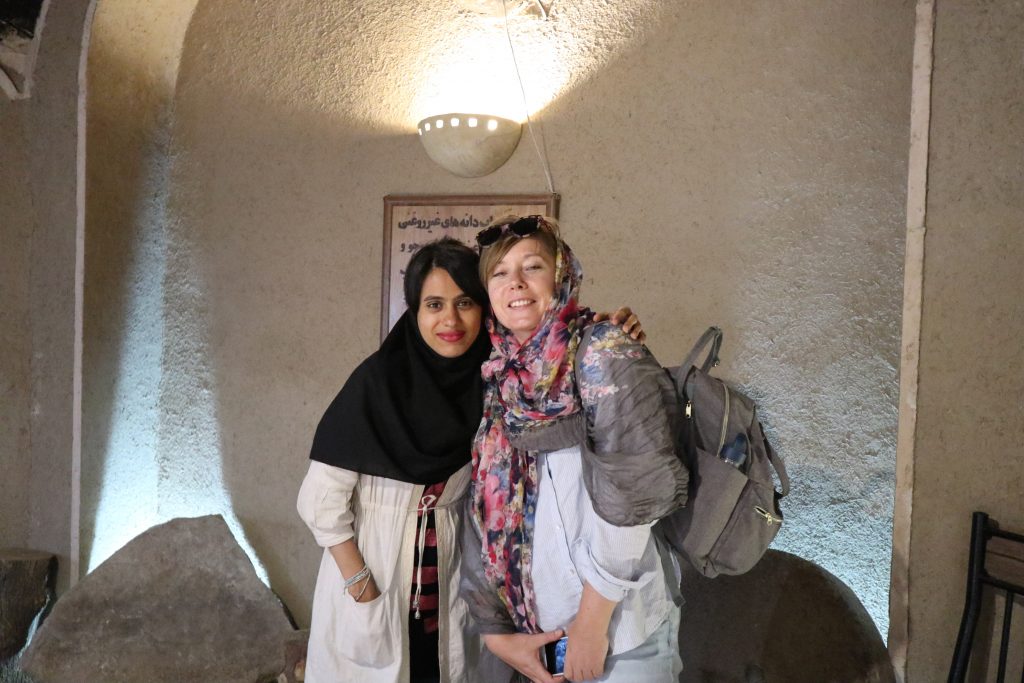 Finding a host on Couchsurfing is a lot easier if you're a woman, too.
Iranian ladies care about their reputation. They live with their husbands or fathers. If the men work, they are not home for most of the days. Women don't want to stay at home alone with a man they don't know, even if that's someone's husband and you travel as a couple. It's so much easier to stay with an Iranian family if you're a solo female traveller.
Sightseeing alone
Walking alone in Iran is safe. You don't need to be afraid you're going to be grabbed or chatted up. There are no cat calls either. Locals treat tourists with respect. Just be careful with your valuables. A camera, money, or a phone should be kept in a safe place. Iranians warned me a couple of times against thieves and pickpockets.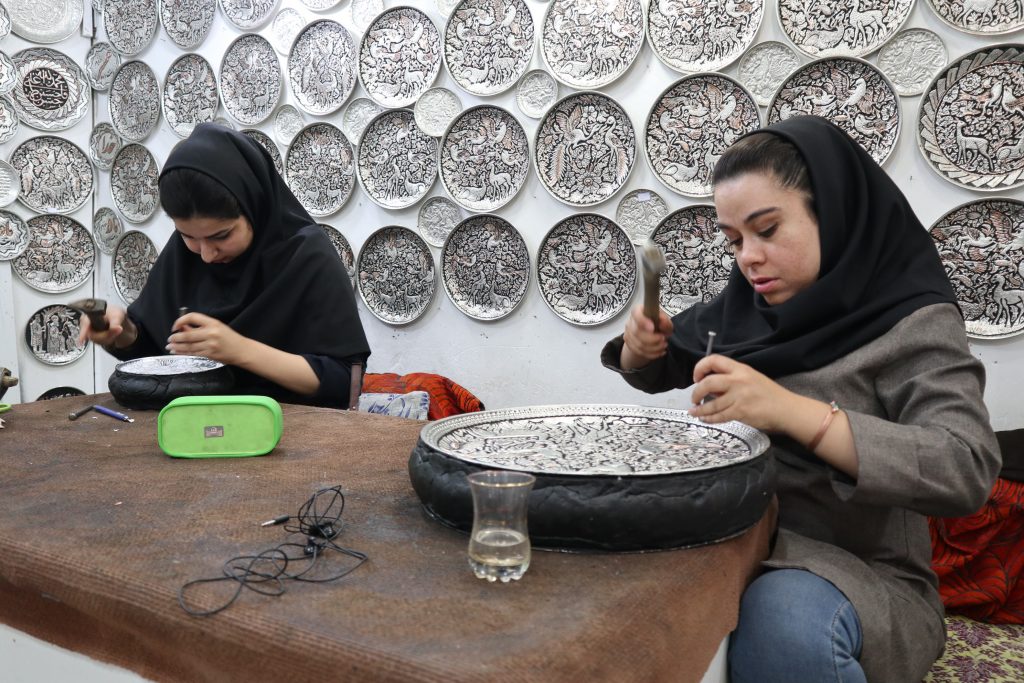 I didn't walk alone at night. I met other travellers in Iran, who did that. A friend of mine from Denmark went out for a late dinner and was asked a couple of times by some concerned locals what she was doing out so late at night. I don't really know if the cities are dangerous after dark, but it's best to be careful.
Talking to locals
Iranians are very eager to talk about politics and they often complain about their country. Young Iranian women whom I talked to were very open. We talked about men, relationships, sex and other subjects. They asked me questions and shared their stories with me. I think you don't need to be scared when talking to the locals. Just avoid expressing your opinion about their government. You can go to jail for openly criticising it.
Safety at the airport
At the airport you will be asked to use a separate entrance. You will go to a small room and a lady officer will search you. It's a normal procedure due to the fact that women wear more layers of clothing than men.
Public transportation
Trains and metro have separate carriages for women. If you are accompanied by a man, you can use a male carriage, but if you're alone, you must go to the carriage for ladies. Men are not allowed to use the female section.
Sexist? Well, to me it's actually a good solution and every woman that has been at least ones abused on a public transport will agree with me.
The female carriages are fun! There's a whole market going on in them. Young boys and women walk around selling different products. You can buy cosmetics, clothes, sweets and all kinds of cures for different diseases.
Shopping
There are lots of shops with clothes and cosmetics in Iran. You will find everything what you need there. Pads and tampons are widely available. The sellers are generally men, but they are not shy about selling sexy underwear, or female hygiene products.
I think Iran is one of the safest and the friendliest place I have been to. Solo female travellers don't need to be afraid. I really recommend the trip to Iran. It will be a great place for those interested in cultures and history.
Do you have any questions? Would you like to share your experiences or your point of view? Don't be shy! Leave a comment!