I read that Teheran is a huge city without many attractions, without a character. I was ready for such a place, but it turned out that Teheran is a fantastic spot on the map of Iran and it's really worth visiting. Are you going to Iran? This post will help you to plan your sightseeing around the capital.
I loved Teheran from the first sight. I like places, where a lot goes on. Here you cannot be bored. It's true that the traffic is terrible and people are always in a rush, but it's easy to find a quiet place to read a book, or just spend a couple of minutes in silence. I spent 3 days in Teheran, but it wasn't enough for me.
I recommend visiting Teheran if you like cities. It's an ideal place for those, who want to combine sightseeing with going to galleries, theatres and eating out at stylish restaurants. If you prefer nature and smaller towns, Teheran might not be to your taste. Then, spend a day here and go further.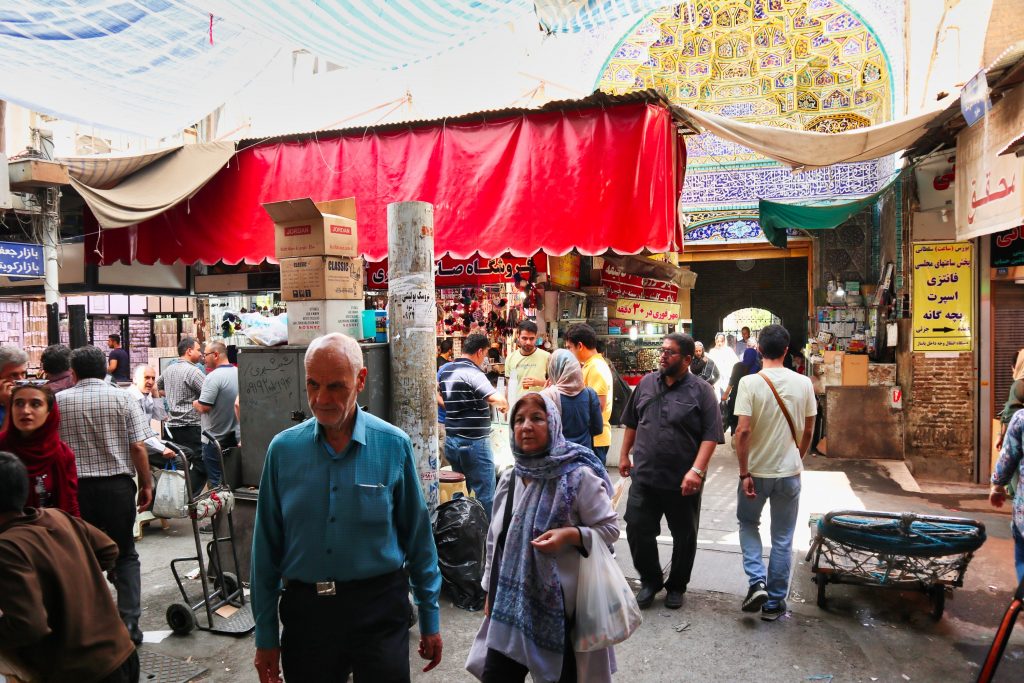 When is the best time to come to Iran?
As with all the Iran, the best time to come is Spring and Autumn. Avoid the Summer. The weather during that time is terrible and it's scorching hot. The winters are cold and you won't be able to see and experience picnics then, which are a part of the Iranian culture.
Transportation
Teheran has two airports. The Khomeini airport is the biggest and you will land here first. It's about an hour drive from the city centre. At the airport you can exchange some money (and the exchange rate is pretty good). A small currency exchange kiosk is located in the arrivals, on the first floor. You will also get a SIM card there. Everything is open 24/7.
Taxis are located outside the airport. Don't use the services of the drivers who walk around the building and try to get the customers. You will pay more with them. It's much better to go outside and use the official taxis. It costs around 800,000 – 100,000 Rials, so about 10 Euros to get to the city. The taxi drivers don't really speak English. Prepare the address of your hotel written in Farsi.
Most of the time I used the metro. It's very modern and it's impossible to get lost. Ask for a metro map in your hotel. There is a tourist one that has all the attractions marked and tells you which station to go to if you want to see them.
Women have special carriages only for them. They can use the men carriages if they are accompanied by a man. If they are alone, or with other women, they must use the female sections. Men are not allowed to use the women's compartments at all.
You will buy a ticket for the metro at the cashier desk at each station. It costs very little, only a couple of Rials. If you spend some more time in Teheran, it's best to buy a special card, which can be topped up at a machine. It's a little cheaper and more affordable.
Taxis are available everywhere and at every time. You can catch them on the streets. Taxi stops are usually located at bigger intersections. There is an Uber-like application in Iran. However, I could not download it as it doesn't work on Apple phones. If you own a different brand, ask someone to help you with the downloads.
Before you go it's good to have maps.me in your phone – it's an application, which allows you to use GPS without the Internet. Even if you buy an Iranian SIM at the airport, it will still active after 24 hours. Until then you will be without a map (unless you like the paper versions). That's why the application is so good – you can use it offline.
How to spend your time in Teheran? What to see?
Are you spending there a couple of days. Here's what you can do!
The Grand Bazaar
Huge, noisy, overcrowded, colourful, interesting, fascinating – I would say all those things and more about this market in Teheran. It's a place, which you simply cannot miss. It measures 3-5 km and it's filled with stalls. The Bazaar has many hidden nooks and crannies. It's very easy to get lost there, but this is part of the fun! Time to time look up – notice the amazing ceilings with sculptures and carvings.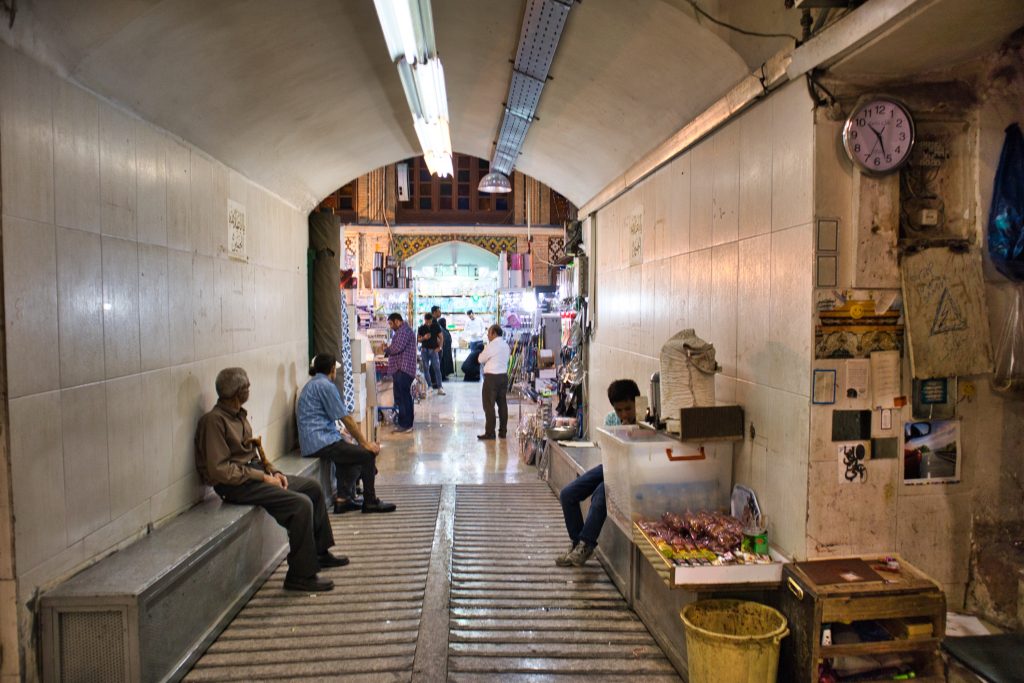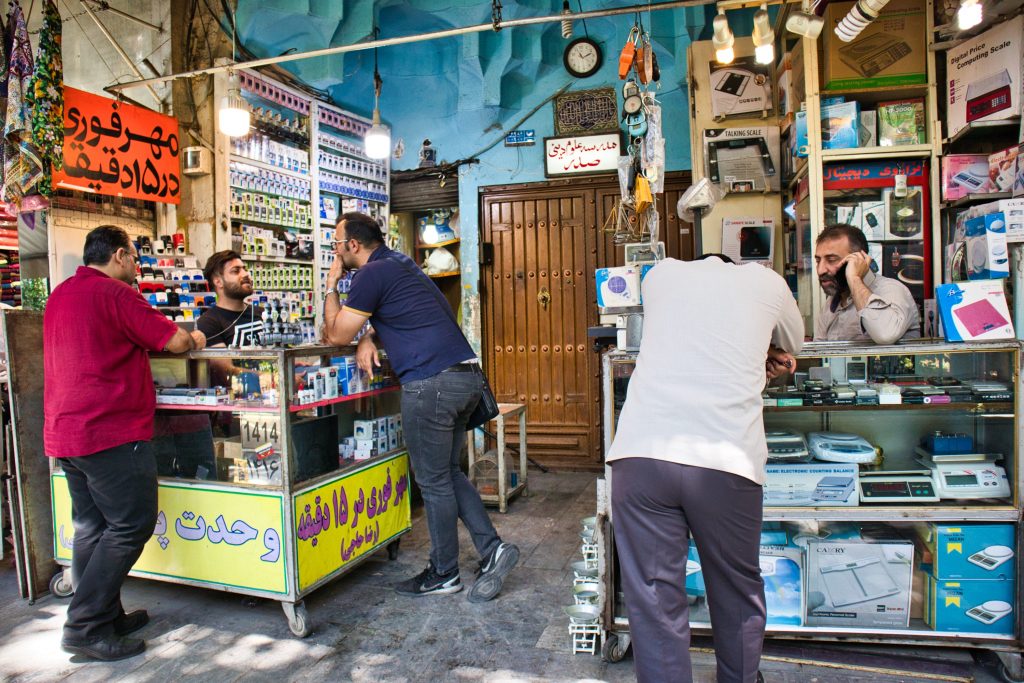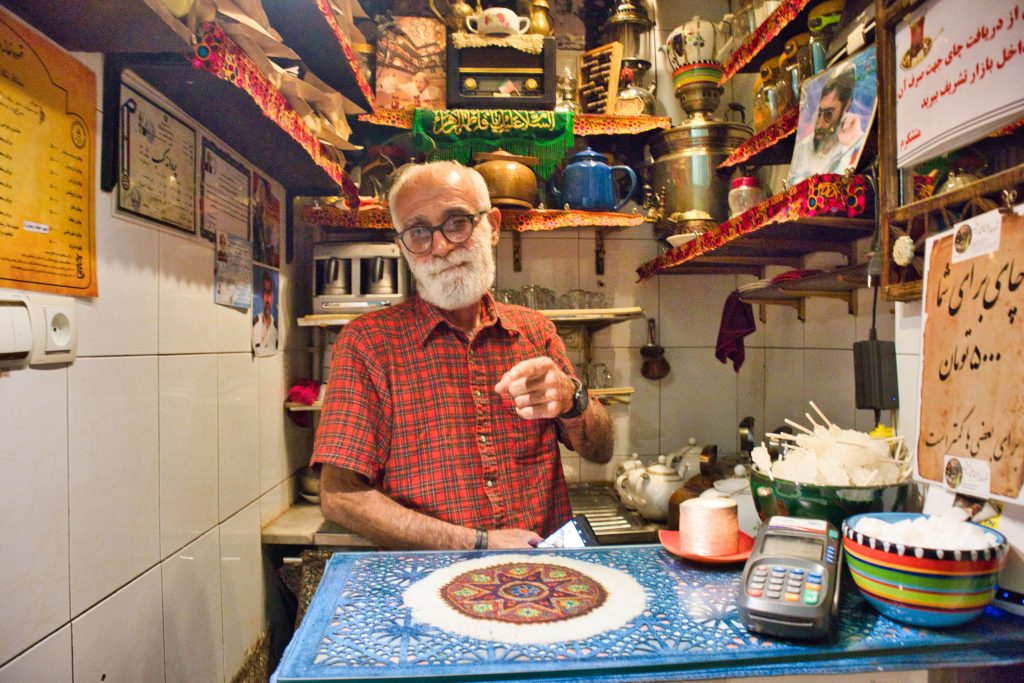 In the middle of the bazaar there is a mosque, where the sellers can go for a prayer. At one of the entrances you will find a well with drinking water – it's an ideal spot for tired visitors.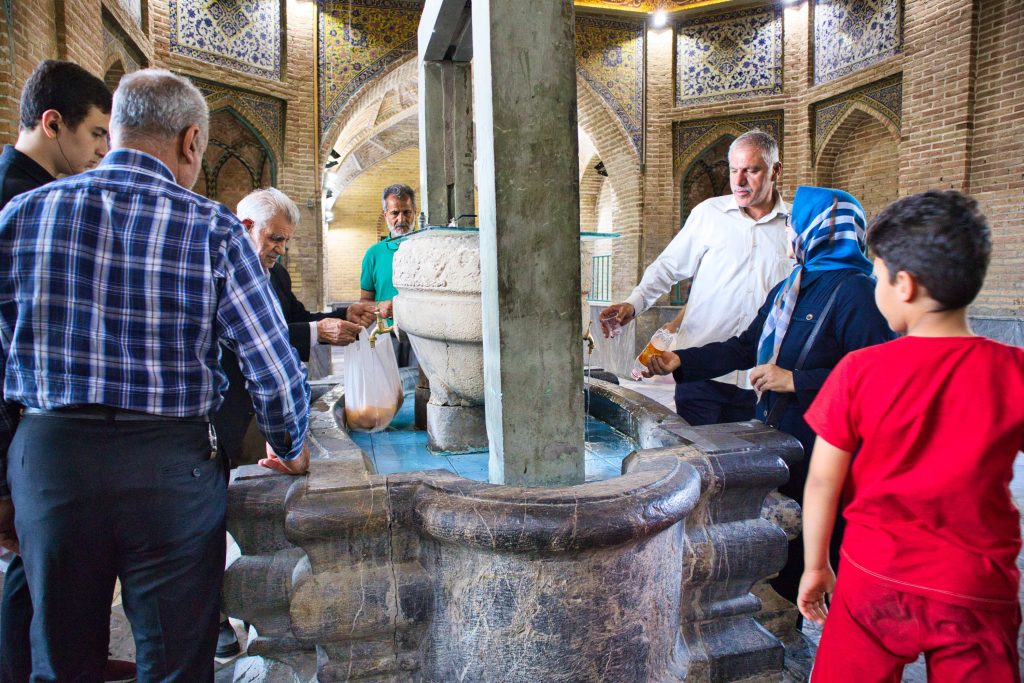 Golestan Palace
The Golestan Palace is one of the oldest buildings in Teheran. In the 18th century it was the centre of the Iranian government. It's a very good example of the architecture of the Qajar era and the influences of the western culture. It's surrounded by beautiful gardens and pools. At the moment it's listed as a UNESCO Heritage Site.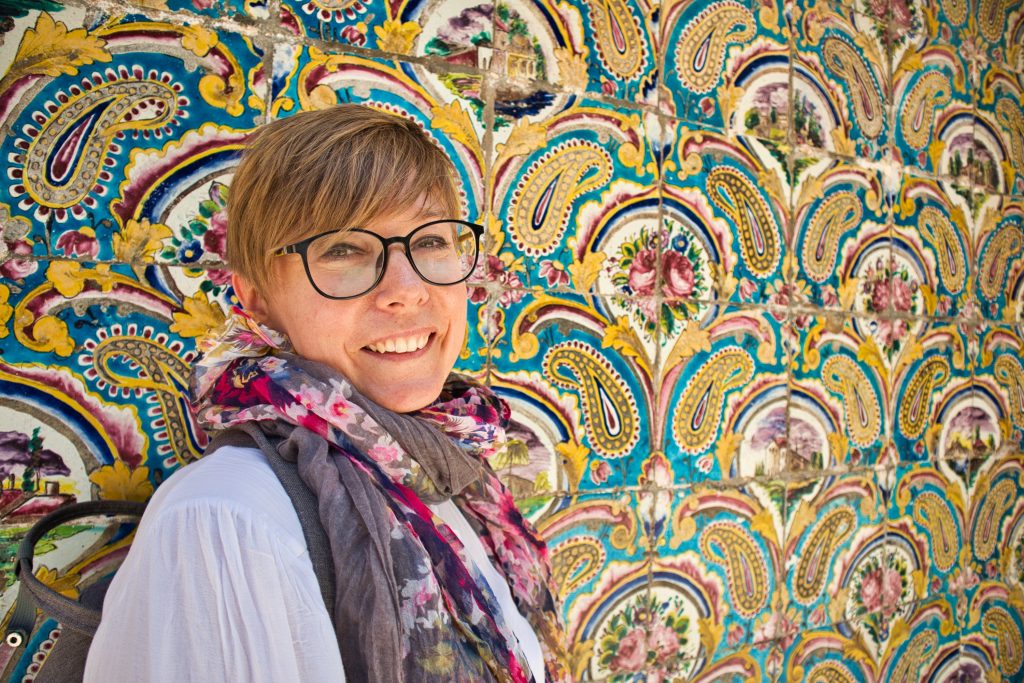 Inside the building there are rooms covered with crystals and little pieces of mirrors. In some of them you can visit art exhibitions.
The price is 150,000 Rials to get to the gardens, another 150,000 Rials to visit the main hall and every other room has also a separate price.
Former American embassy
The mural on the former American embassy is probably on every tourist's photos. Everyone wants to take a picture here. The Statue of Liberty with a scull instead of a face, next to it an American flag with a barbed wire – it's a very interesting, and scary, image, but this is the place, where everyone who visits the city comes.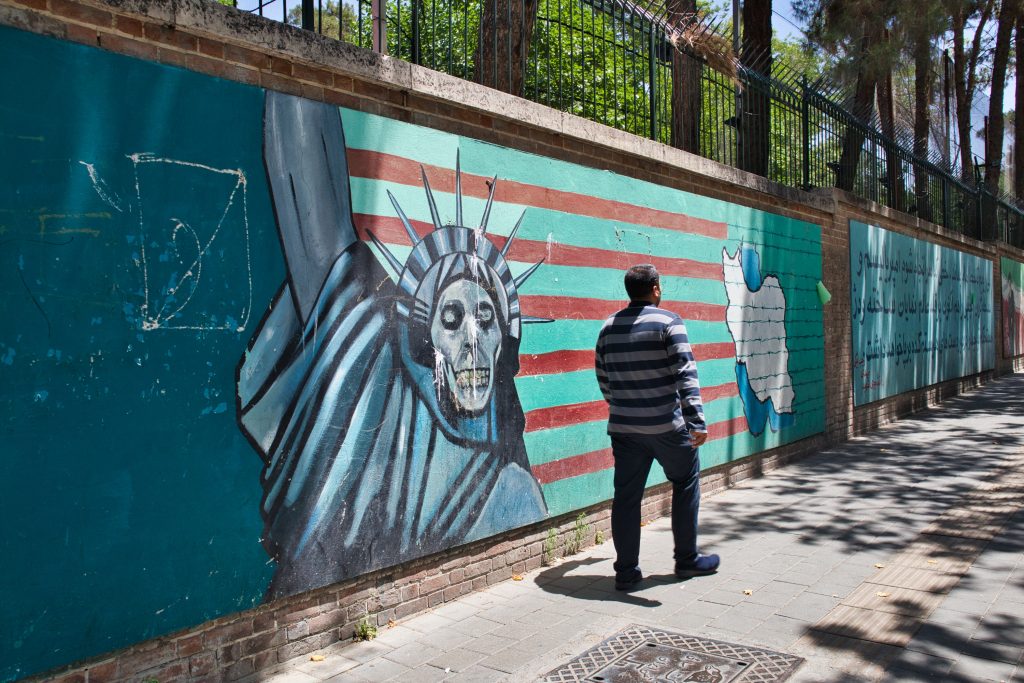 Inside the embassy there is a museum. During the revolution a group of students held the embassy's staff as hostages. They were kept inside for 444 days. At the moment the rooms are kept in their original state and a short tour around this small building is a fascinating journey to the past.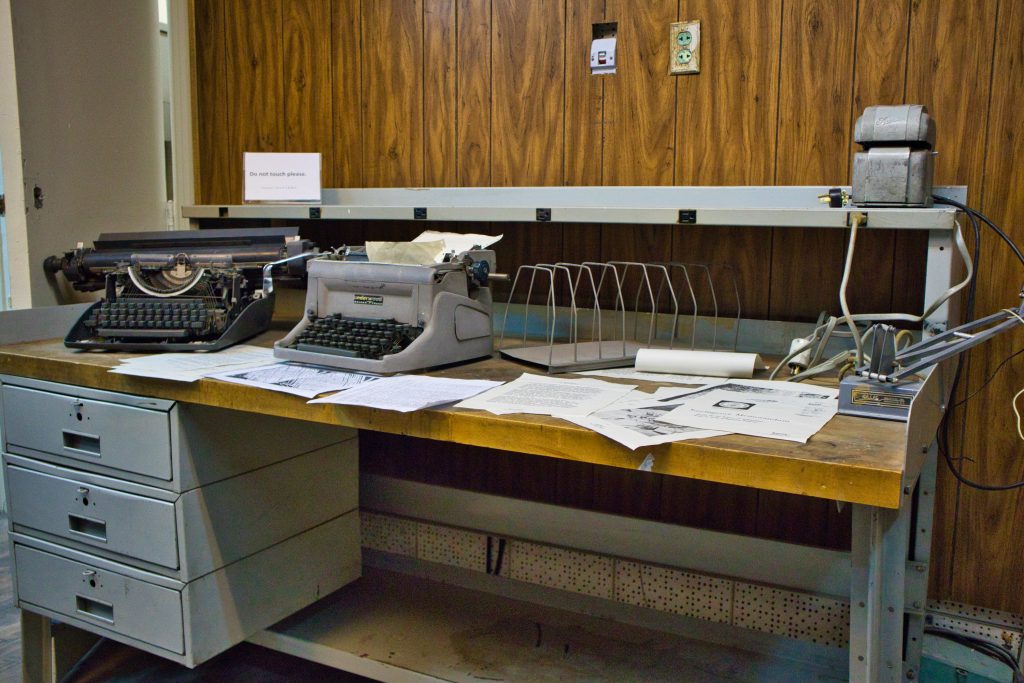 The entrance costs 200,000 Rials and it includes a guide.
The House of Techniques
This beautiful building is located near the Bazaar, at a very busy street. It's worth coming here to get to know the history, but also to chill and relax.
It used to be a school. Today the buildings stands empty. There is a library and some administration offices. A lot of the rooms are not used and you can walk in, sit at one of the tables and pretend like you're in a 19-th century classroom.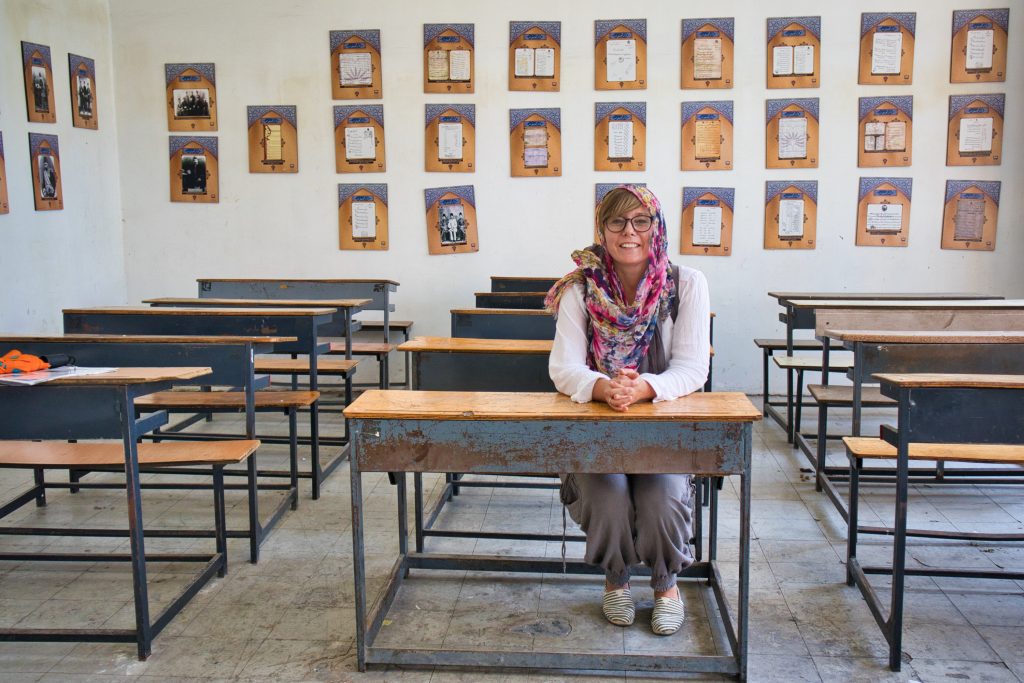 At the other side of the building there is a small square with benches and trees, where visitors can get some rest from the hustle and bustle of the streets.
The whole construction was built in the 19th century by the king Naseroddin Shah. It included a theatre and a swimming pool surrounded by fruit trees.
The school was open in 1951. The first students came from noble families. They studied engineering, medicine, physics, chemistry as well as horse riding, artillery and army discipline. The first teachers were not only Iranians, but also professors from Austria and Great Britain.
Free entrance.
The Artists' Park
Do you want to see how Iranians spend their free time? Go to the Artists' Park. It's a small area covered with grass and lots of trees, in a quiet neighbourhood of Teheran. There are 2 cafes and one art gallery.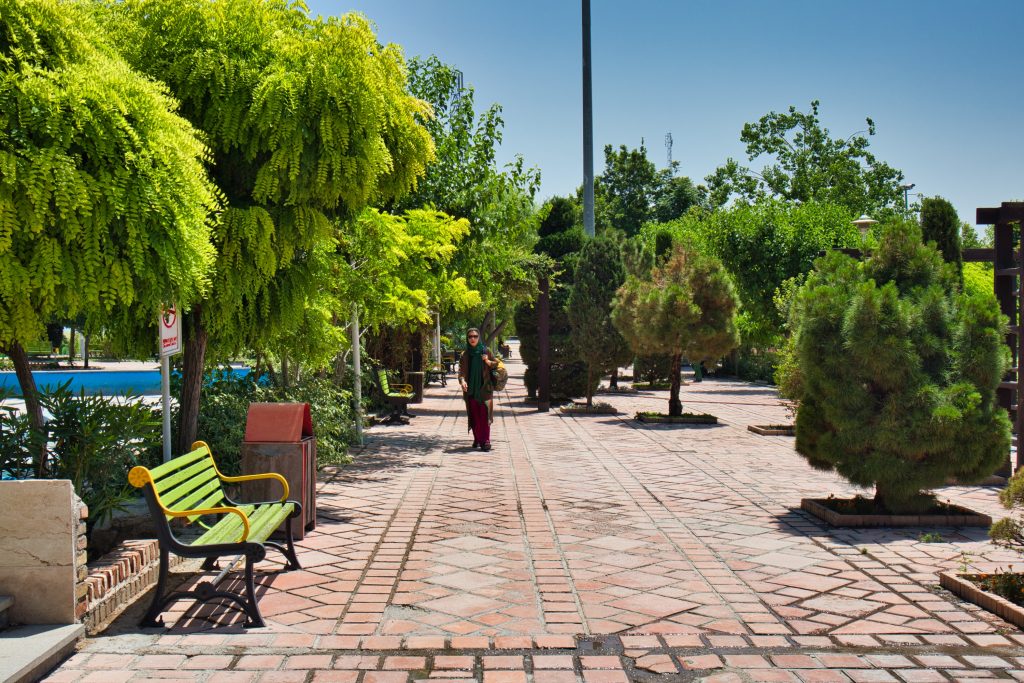 In the evenings Iranians come here to play games, eat dinner and have a picnic on the grass. The locals love eating outside with their families. The Artists' Park is also a gathering place for young groups of friends. During the day a lot of them relax under the trees.
The park is very close to the American embassy. You can walk from there. It's about 5 minutes. It's also worth walking around the area and watch the local life.
The Azadi Tower
The Azadi Tower is a very modern building in Teheran. The arch was constructed in 1966 as a symbol of the richness of Iran and it's wealth that comes form the oil fields.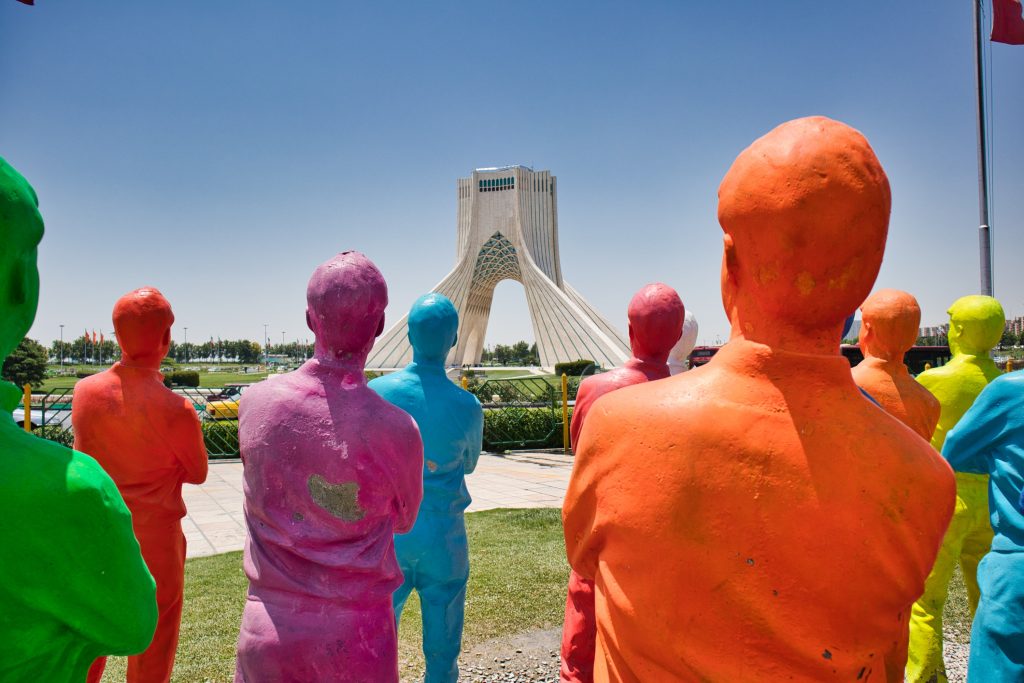 There is a cafe inside and you can take a lift to the top to see the city from above.
The Polish Cemetery in Teheran
This is a place who are interested in the world history. It's a little known fact that Iran and Poland are connected by certain circumstances that took place many years ago. As a Polish person I had to visit this place.
Iran, as one of not many countries, accepted Polish refugees, who escaped the Siberian camps in 1942. Many of them reached Iran exhausted and sick. Here they finished their journey. Some of those who survived stayed in Iran and settled. All of them are buried in Teheran, at this small cemetery.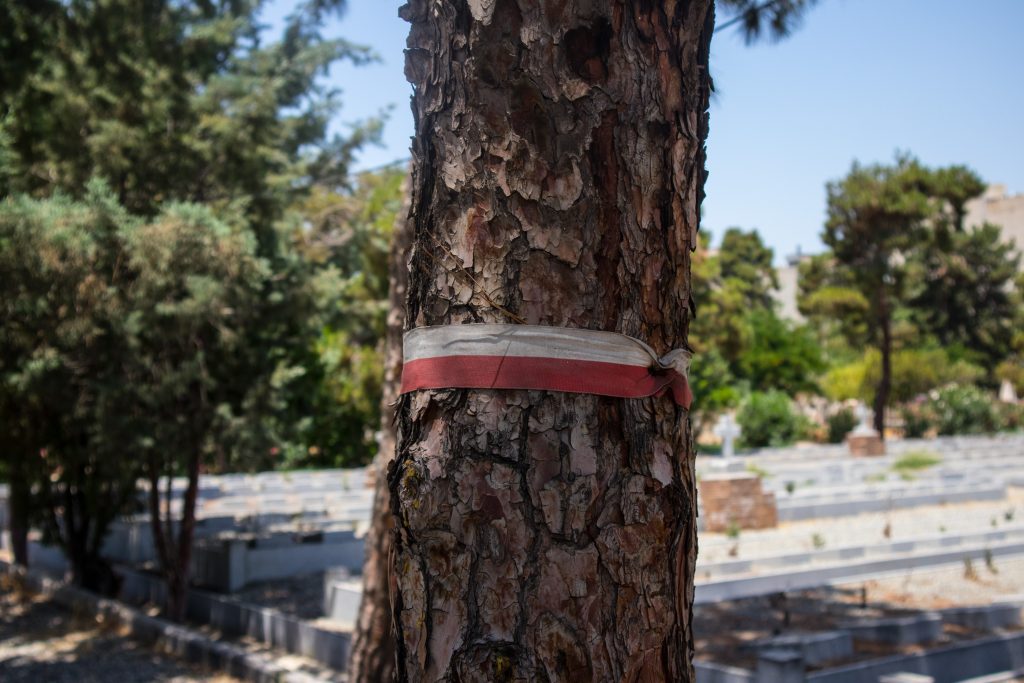 A few years ago died Helena Stelmach – the last Polish person from the generation of those refugees. She came to Iran as a little girl and stayed in the country for the rest of her life. She is also buried at the cemetery.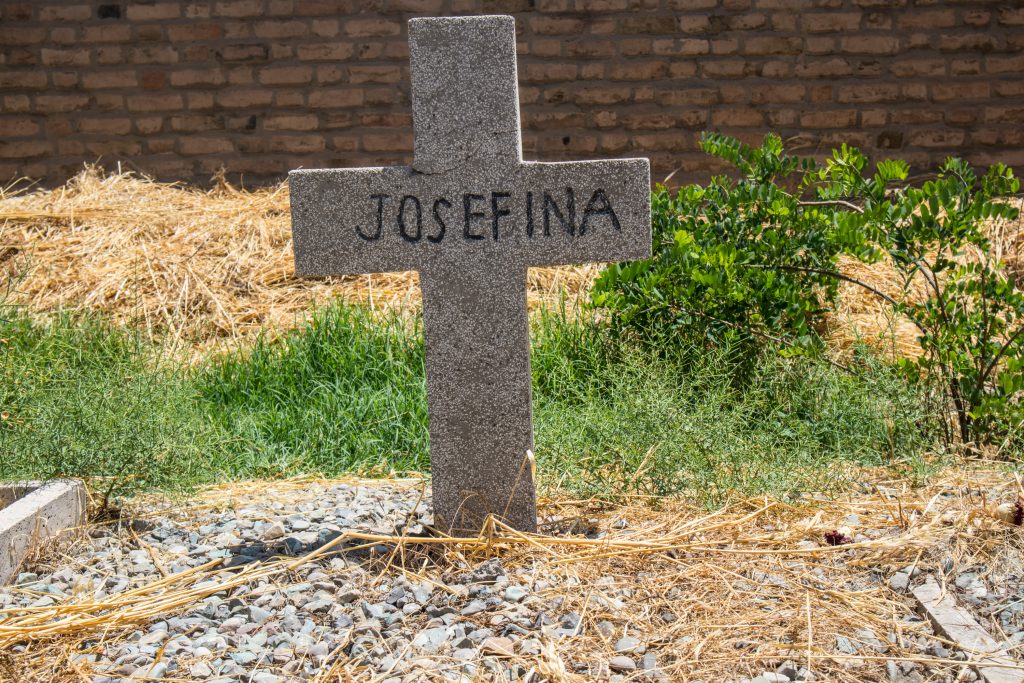 The place is looked after by the Iranian and Polish governments, but it's Hamid who does the dirty work. He keeps an eye on the terrain, cleans it and makes sure that it looks good. He's also a very nice man and made me feel very welcome during my visit.
The entrance is free.
How to visit Teheran?
You can do it on your own. Simply, take a map and go through the streets. The biggest attractions are near each other, so you shouldn't have any problems with finding them.
I used a free tour from Persianwalk. The owners are young, entrepreneurial people, who love what they do and love their country. Their tours are simply amazing and I really recommend them.
Accommodation in Teheran
There are no accommodation sites in Iran like Airbnb, or Booking.com. If you want to book ahead of time, you need to use an agency. I used 1st Quest and was more than happy. I really recommend their services. You can even pay online, which is not the case with most of the sites in Iran.
If you don't want to use 1st Quest, you can reserve your room through the hotel directly. You can find the places on Google or TripAdvisor.
Another way is to come to Iran and look for something there. Some people book their first nights in a hotel in Teheran online and then ask the reception to book another place for them in the next city they're going to. However, you need to be careful – there are plenty of accommodation places in Iran, but during the high season most of them get booked out very quickly.
I stopped in See You In Iran. The hostel is owned by a group of young people, who want to make it easier for the locals nad tourists to connect. The rooms are huge and the hostel is in a very good location, near the American embassy.
Are you fed up with Teheran? What's next?
From Teheran you can take a bus or a train, or even a flight to many destinations in the country. You can reserve your tickets online at 1st Quest.
A plane Teheran – Esfahan
A plane Teheran – Shiraz
A bus Teheran – Tabriz
A bus Teheran – Yazd
I hope that you will fall in love with Teheran just as I did!
Do you have any questions? Would you like to share your experiences or your point of view? Don't be shy! Leave a comment!