If you think of Thailand, the first thought might be – blue water, white-sandy beaches and amazing rock formations. Yes, the islands in Thailand are its asset and because of them tourists from all around the world come here to relax and unwind. Find out which Thai islands are great to visit and choose your dream destination.
Every time I'm in Thailand, I always go to the south of the country to visit a new place and enjoy the laid back atmosphere. My heart is in Chiang Mai and the north, but whenever I need some relaxing time, I go there. In this post you will find Thai islands I have visited. I put my recommendations there, too, so it's easier for you to choose your holiday destination.
Here are the amazing islands in Thailand.
Koh Phangan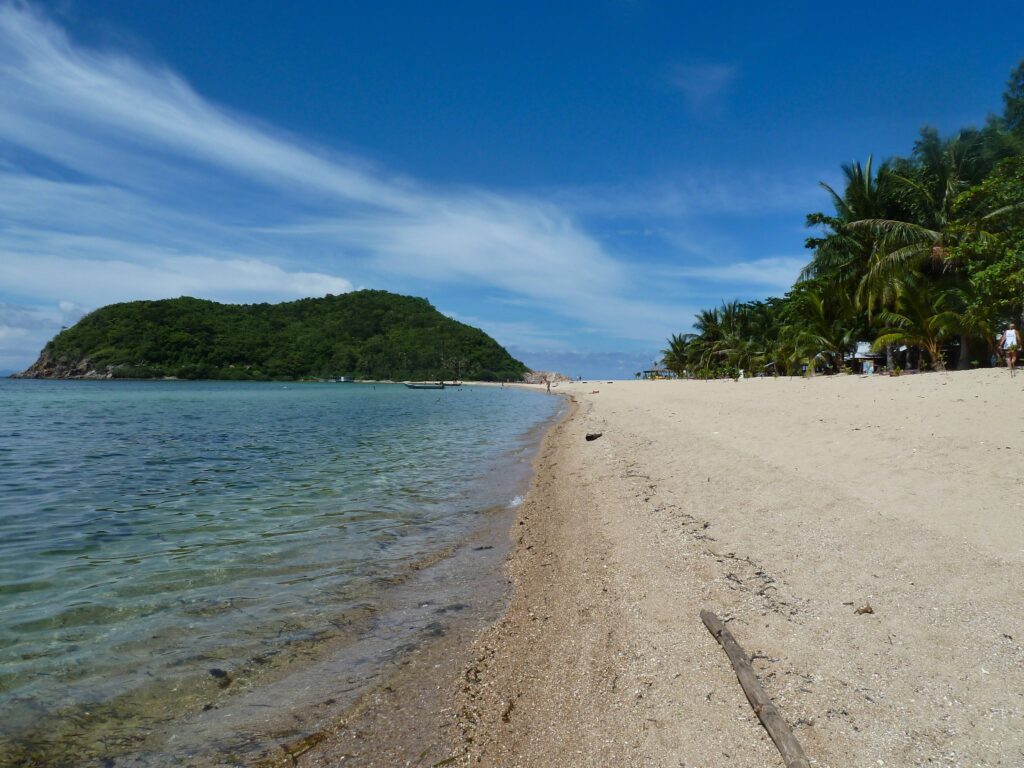 Koh Phangan is famous (or rather infamous) for its Full Moon Parties. Thousands of people go there to dance the night away during full moons. If this is what you want to experience, then I'm pretty sure that you won't be disappointed.
If it's not your cup of tea, no worries. Visit Koh Phangan outside of the full moon season. The town where it happens – Had Rin – it's lovely then and very laid back.
The island itself is really beautiful and worth exploring. Check out Malibu Beach, or Had Salad.
Who is it for?
Party people, but also those who look for some peace and quiet. Had Salad is good for families.
How to get there?
You can fly to Surat Thani and take a bus and a ferry from there. You can also travel from Koh Samui by a boat.
Where to stay?
I love Had Rin and the Yoghurt Home, where I stayed a lot of times.
Koh Lanta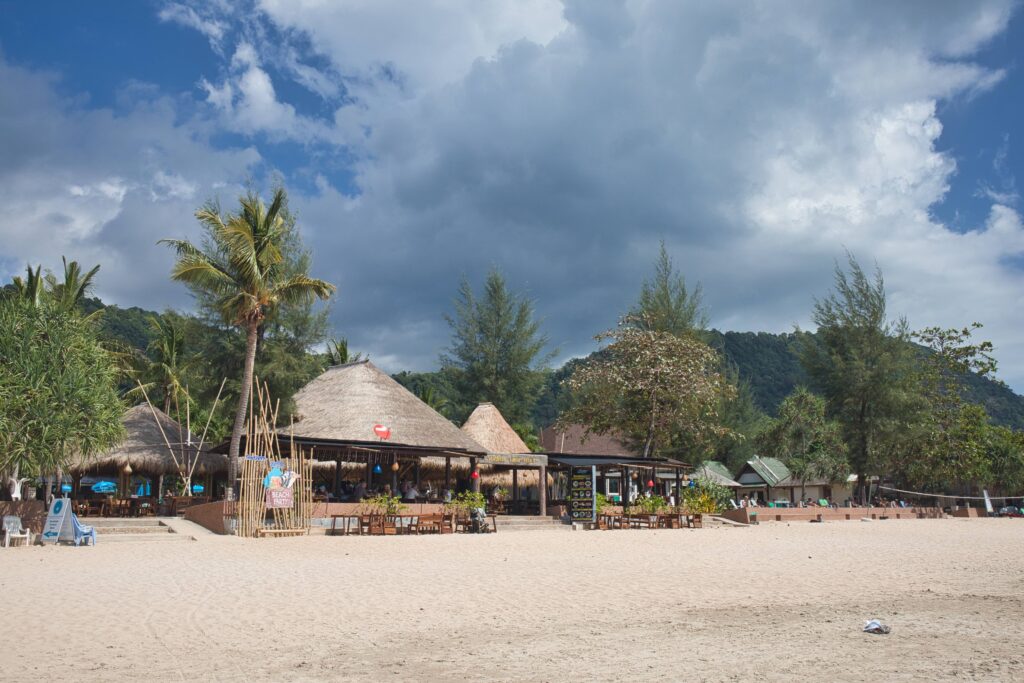 Koh Lanta is a large island near Krabi. Comparing to Koh Phangan it's very modern and developed. You will even find a coworking space there.
There are lots of beaches to choose from, depending on what you want to do.
This island is popular with backpackers and digital nomads. There are some high-end resorts, too. I wouldn't recommend it for people wanting to be completely alone.
Who is it for?
Backpackers, solo travellers, people wanting to enjoy the beach life.
How to get there?
The easiest way is to take a boat from Krabi. Check out my guide about getting to Koh Lanta.
Where to stay?
I recommend Baan Rabieng Resort – it has nice bungalows by the beach.
Book your flight to Thailand.
Koh Yao Noi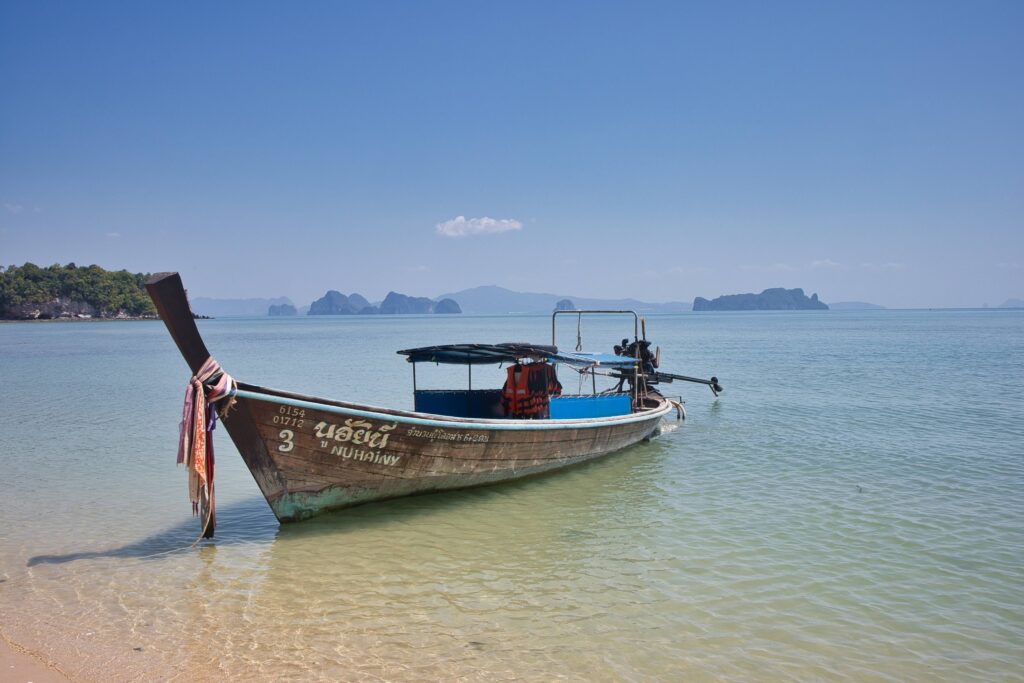 This little island is a lovely destination and, for the time being, an undiscovered gem. It's quite, peaceful with some nice places to relax.
It's also pretty safe to drive a scooter around. There is not much to do though, except driving, sunbathing and eating.
Who is it for?
Honeymooners, couples, people looking for a quiet place.
How to get there?
The easiest way is to get to Krabi and then take a taxi and a boat.
Where to stay?
Holiday Resort is a nice place to stay. The bungalows are slightly outdated, but it's close to some food stalls and just across the road from the beach.
Koh Yao Yai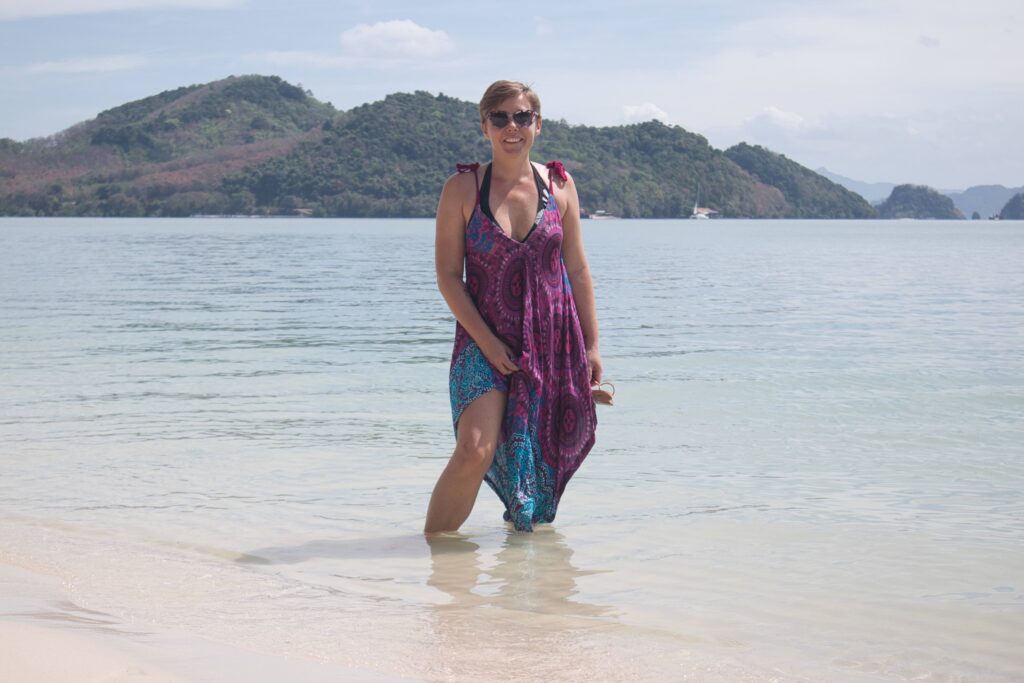 It's an island next to Koh Yao Noi. It's slightly bigger and a bit more developed when it comes to resorts and facilities.
Some of the beaches here are amazing, with white sand and blue water. Great to visit for a few days.
Who is it for?
Honeymooners, couples, families.
How to get there?
Fly to Krabi and then take a taxi and a boat.
You can also take a boat from Koh Yao Noi.
Find your tickets on 12GoAsia.
Where to stay?
Koh Yao Yai Village is a lovely resort with amazing huts and beautiful pools by the beach.
Koh Chang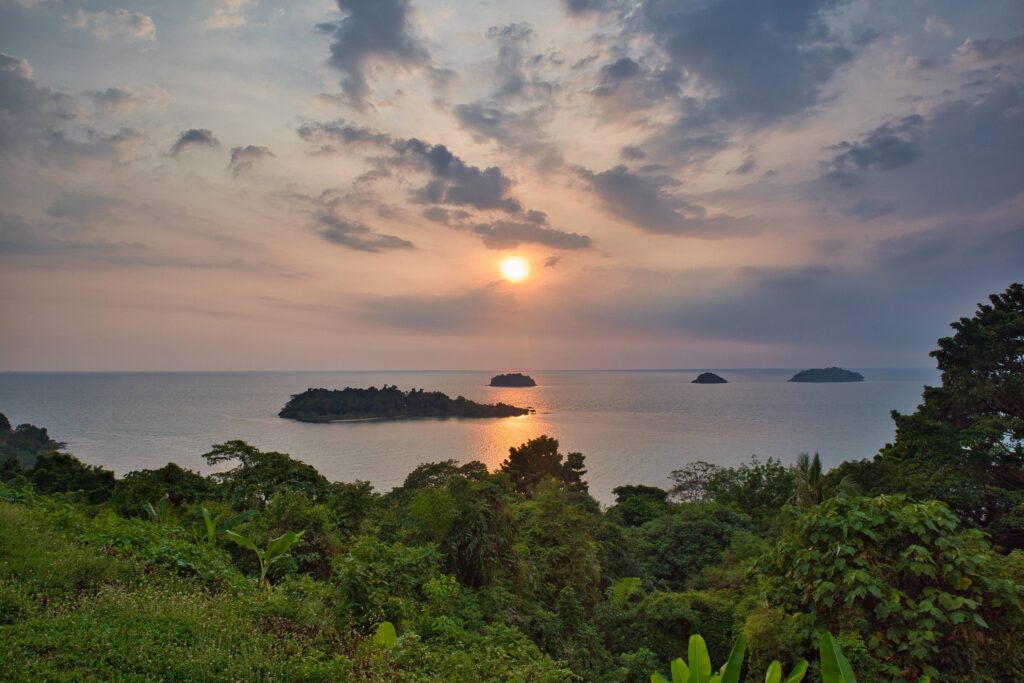 Koh Chang is an island in the East of Thailand. It is becoming more and more popular with travellers and thanks to that it is developing with some good roads, shops and restaurants.
You will not be bored here, for sure.
Who is it for?
Backpackers, travellers, people who want to experience some island life, but have access to facilities at the same time.
How to get there?
Fly from Bangkok to Trat, take a taxi and a ferry.
You can also take a mini van from Bangkok.
Here you will find more about transportation to Koh Chang.
Where to stay?
Siam Bay Resort has amazing views from the top bungalows and two swimming pools. You can also access the beach with no problems.
Basic information
Let's have a look at some basic information that's needed to prepare for the trip.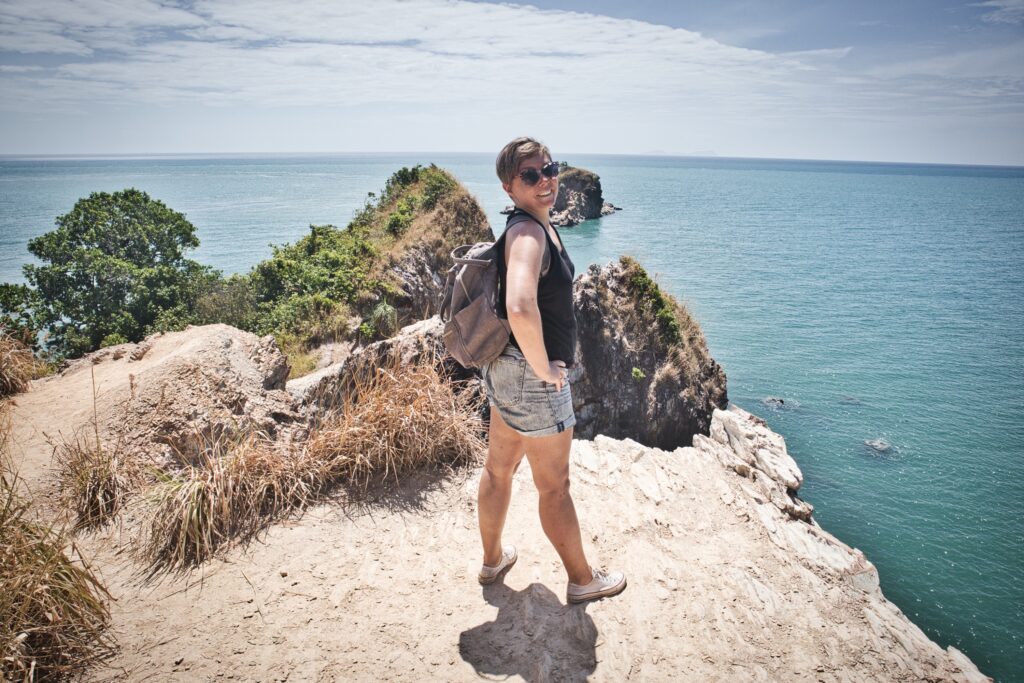 The location
Most of Thai islands are located in the South, around the Thai Peninsula. However, it's worth remembering that some of them can be found at the coast of Thailand, in the East.
Climate and weather
Thailand has tropical climate. The 'winter' is from November to March. This is the best time to visit. There is no rain and the temperatures are relatively low. The hot season is from March to June. It's very hot and dry. However, this season is mostly visible in the North of Thailand. In the South it's hotter and more humid, but other than that, there's no difference from the pervious months.
The rainy season is from June until November. During this time it rains every day, most of the time in the evening. However, climate change has impacted the country and it's quite common to have floods and heavy rains for days on end. There's also a higher risk of not being able to leave the islands if the weather is too stormy.
The good news is that it's never cold on the islands. Temperatures are around 30 degrees and it's very humid.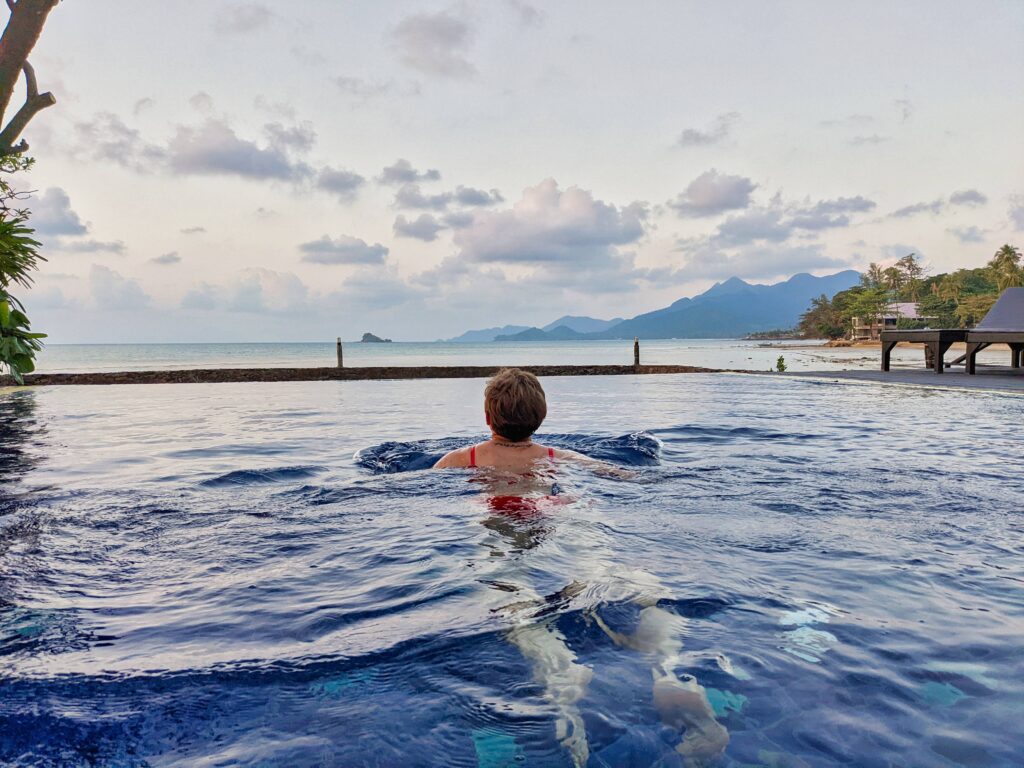 How to get there?
To get to the South, you can fly to a few places, such as Surat Thani, Koh Samui, Phuket, or Krabi. There are flights from Chiang Mai or Bangkok.
It's also possible to travel by land. Buses leave from major cities a couple of times per day. Visit 12GoAsia to find available tickets.
If you'd like to go to the East, then the closest airport is Trat. There are flights from Bangkok by Bangkok Airways. There are also mini vans and buses, which take a couple of hours.
Transportation
Transport on Thai islands is a bit more limited than in the cities, on land.
The main mode of public transport are the songteaws – big trucks with two benches at the back, where you can sit. They are usually the cheapest.
On more popular destinations you will see tuk-tuks, which are a tourist attraction and they are more expensive.
If you'd like to be independent, rent a scooter. It costs around 200 Baht per day. Just remember about being careful when driving.
If you want to move from one island to another, you need to use boats. Depending on where you are, they have a set schedule or you need to book them individually.
As it's Thailand, it's usually not a problem with booking transport. Just ask at your hotel. In some places you will be able to buy a joint ticket for a ferry and a taxi to the nearest station or airport.
Book your transportation on 12GoAsia – my affiliate partner, which I use whenever I'm in Thailand.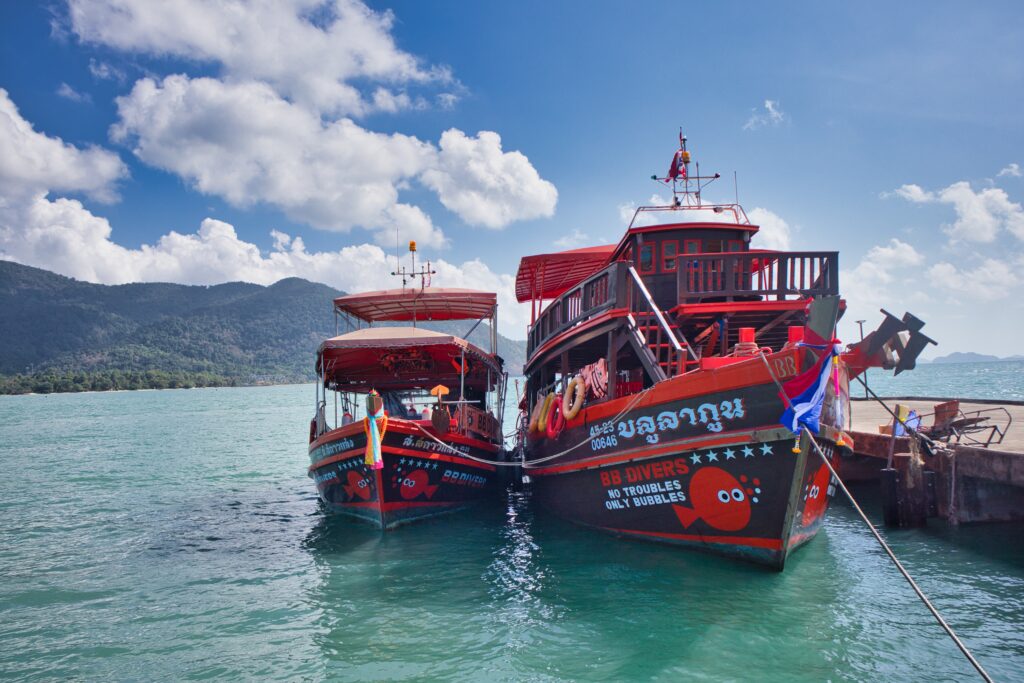 Facilities
Thai islands have most things one might want – shops, little supermarkets, restaurants, bars, laundromats, ATMs and banks.
If you're on a less popular island, then it can be a bit more difficult to get certain things, or it will be much more expensive than on land.
Here are things a tourist might need the most and what to expect:
Shops – you will always find a friendly 7-11 nearby. Just look out for a green and red logo. If you are in a resort town, you might not find it. You will have to do your shopping in the local stalls. These usually have sun lotions, mosquito sprays and everything for the beach. If you need something else, you will need to make a trip to the larger town.
ATMs – they are always somewhere nearby. You can withdraw cash from an ATM with a 200 Baht fee. In some places you will be able to use a card. I recommend getting Revolut as you can exchange your currency with a low rate.
Medical care – on larger Thai islands you will find well stocked doctors' surgeries, or even hospitals. Don't be afraid, Thais know how to look after patients and you can be sure that they will take care of you. If you have a more serious accident, you will need to go to a larger hospital nearby. Remember that medical care in Thailand is very expensive and your bill might be high. It's good to get your insurance before you travel.
Restaurants and bars – there is never a lack of food in Thailand. You will find high-end restaurants or small stalls on Thai islands. You will never go hungry in the Land of Smiles.
Safety
It's safe to travel around the islands. I always feel good when I'm there and never had major issues. However, I know that people report certain incidents. So, please be careful with the following:
Sun protection – the sun in the South, and in Thailand, is strong and can really burn your skin. Protect yourself.
Mosquitos – in some places they can transmit malaria. Dengue is a real threat. Buy mosquito sprays and wear long pants and long sleeves in the evenings.
Driving – a lot of tourists choose to drive scooters. I have done it, too and it's a lot of fun. But, when driving – make sure that you know how to do it, don't drink and drive, be aware of other drivers and street dogs that sometimes might jump on the road. Some islands have a lot of steep hills and sharp bends – be prepared for that as it's not easy to navigate on road like that.
Theft – some theft happens on the islands. Lock your door when you leave. Sometimes you can leave your valuable at the reception, or in a safe.
Excessive drinking – there are some wild parties on some of the islands. Be careful when drinking and don't go swimming after a few shots.
Always remember about insurance. Make sure that it covers you in case you have an accident during any activities you are planning to do. Remember that to be cover in case of a driving accident, you need to have a valid driving licence.