Lisbon is full of cafés. On every corner you can find a small place selling strong coffee and snacks. But, not all of them are good for remote work. Check out the best places in the city, where you can bring your laptop and enjoy a nice drink, and choose something for yourself!
I visited quite a few coffee shops for remote work in Lisbon. In the last few years I worked in some of them and some I visited simply to enjoy a good coffee. The below list includes places I like the most.
If you are a digital nomad and are looking for some places to work remotely from in Lisbon, start from some of these!
The culture of drinking coffee and coffee shops in Lisbon
Before we move on to describe coffee shops for remote work in Lisbon, I'd like to draw your attention to a very significant fact.
The Portuguese love coffee and they drink it all the time. Very often you order a small espresso while standing at a counter and drinking it like shot. After that you're on your way to do whatever you were set on to do.
The coffee in Portugal is often sour and strong. The choice of different types of coffee is quite large, but most of the time you can't get a good quality cappuccino here.
Most of the cafés look similar to each other – they are small, with strong, white light and metal tables. They are loud and have no internet. These cafés, bakeries and tascas (where you will find food) have a very unique atmosphere and it's worth visiting them, but only to drink or eat. If you want to work, then you have to go somewhere else.
Those cafés that you can find in Chiang Mai, or even in Krakow, are not that popular. In Lisbon you will find them near Cais do Sodré, Santos, or Rato metro/train stations. In the very centre there are only a few of them. If you live near the stations I have mentioned, you will have a great choice of coffee shops where you can work remotely from.
The below cafés are normally full of nomads and those that prefer to work outside their homes. They might be crowded and in the peak seasons you will not find an empty space there. That's why many people prefer to work from coworking spaces. You can also try some spots where you can work remotely for free.
The best cafés for remote work in Lisbon
The places below have good wi-fi, good coffee and are also great for meeting other digital nomads.
Copenhagen Coffee Lab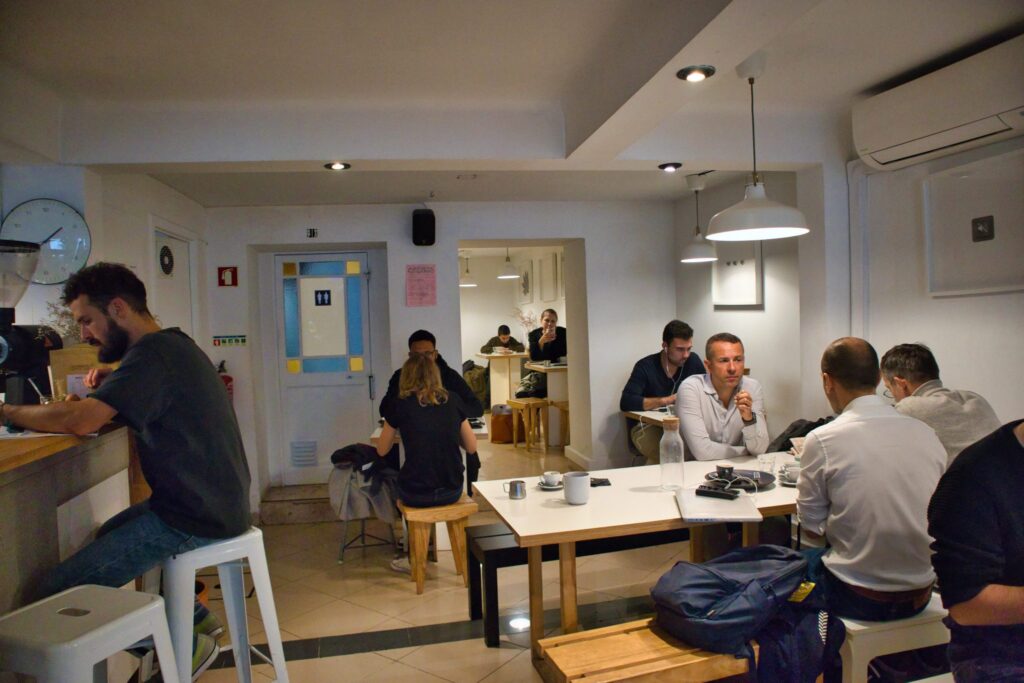 W Lizbonie mamy aż 3 kawiarnie Copenhagen – sprawdź mapę poniżej.
This place is almost like an institution among those that work remotely in Lisbon. It is a small place, where it's hard to find an empty table. You can always sit with other people tho. The coffee shop often organises events, coworking days, when you can come with your laptop and join other nomads. During breaks you can chat and meet other people.
There are 3 Labs in Lisbon – check out the map and information below.
Montana Cafe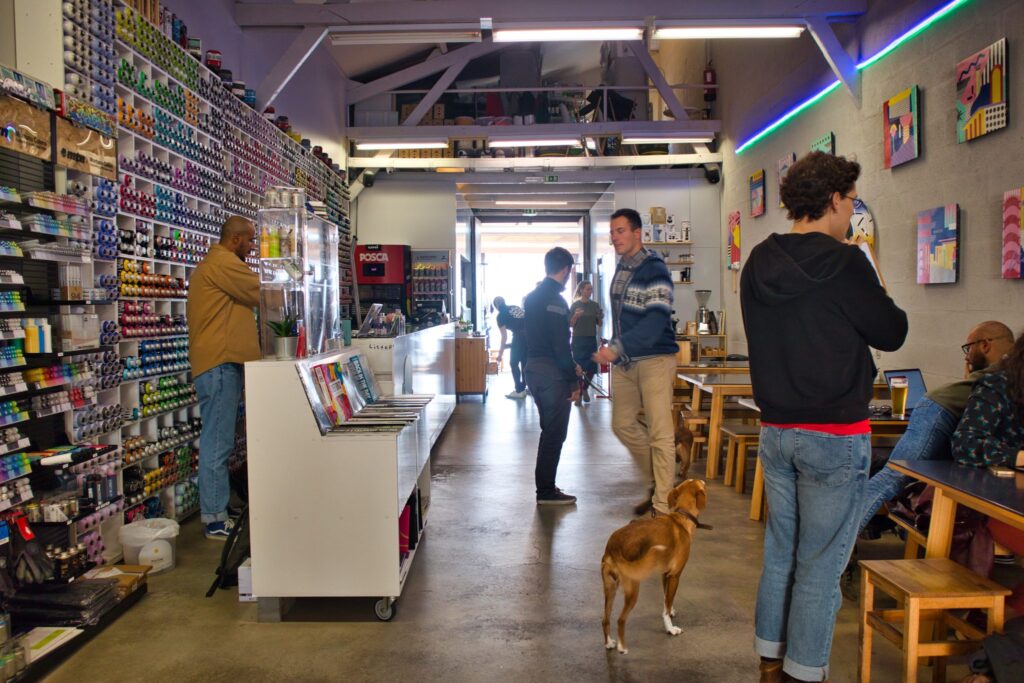 I love this place for friendly staff, music and delicious cappuccino with soy milk. It is located by the river and has a great view, but if you want to work, then you need to sit inside.
I don't recommend working there in the Winter. They usually open the front and the back door, which creates a draft.
Hello Kristof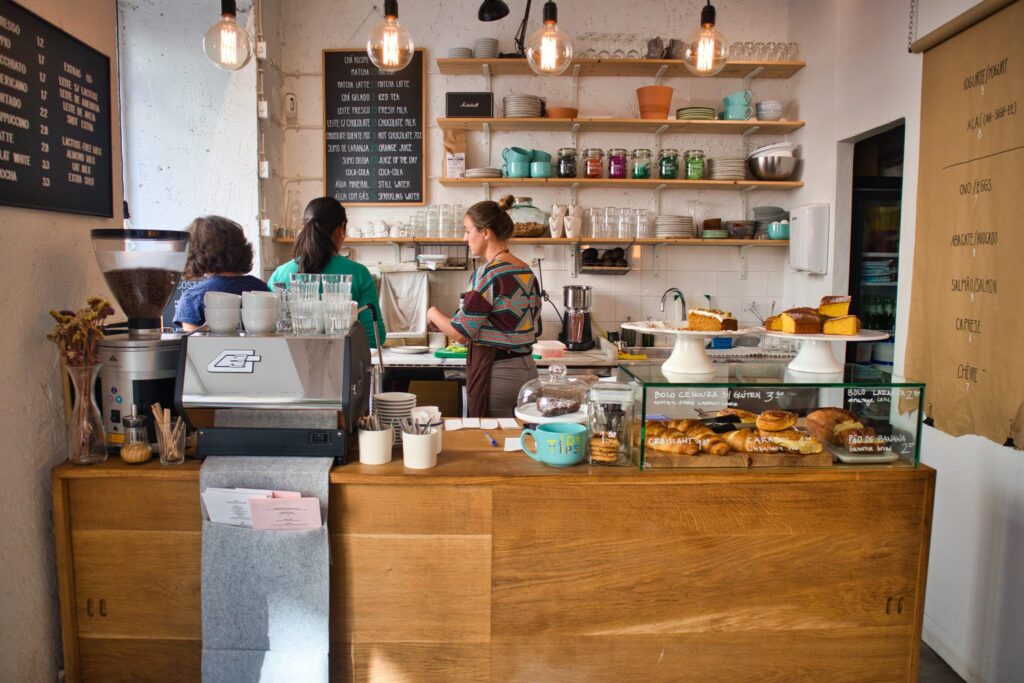 This is another one that is very popular among digital nomads. It is very small tho, so you need to be prepared to share your desk with strangers.
They sell amazing cakes and good coffee, too.
Comoba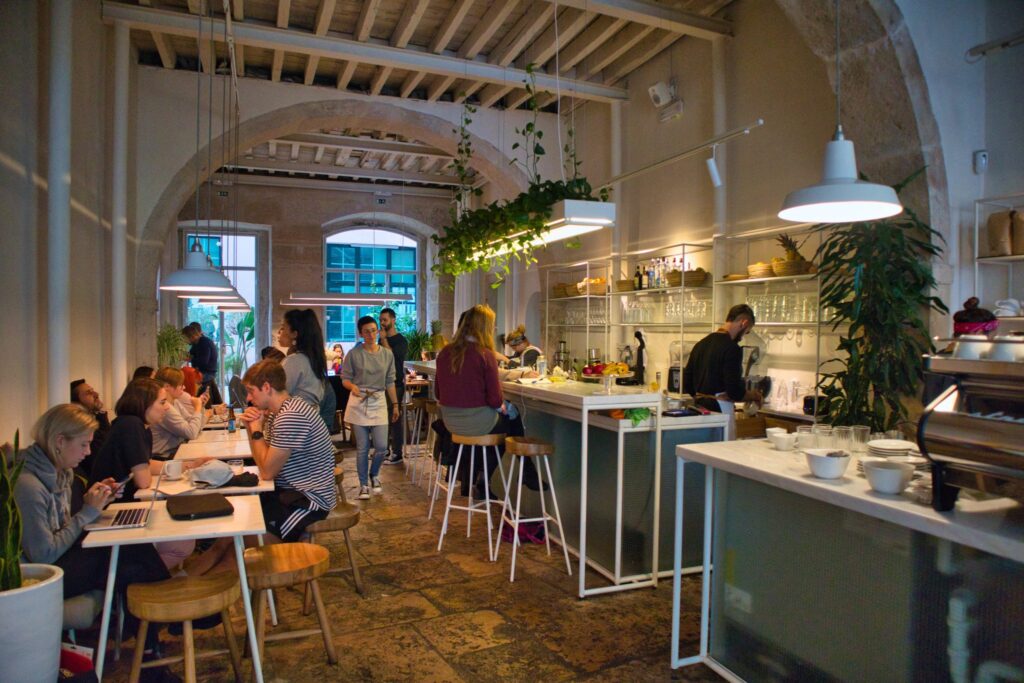 This is my favourite type of coffee shop. It is stylish, but cozy.
You can work at one of the tables, or sit at the back, at the coworking table. As most of these type of coffee shops, this place is also very crowded.
Heim Café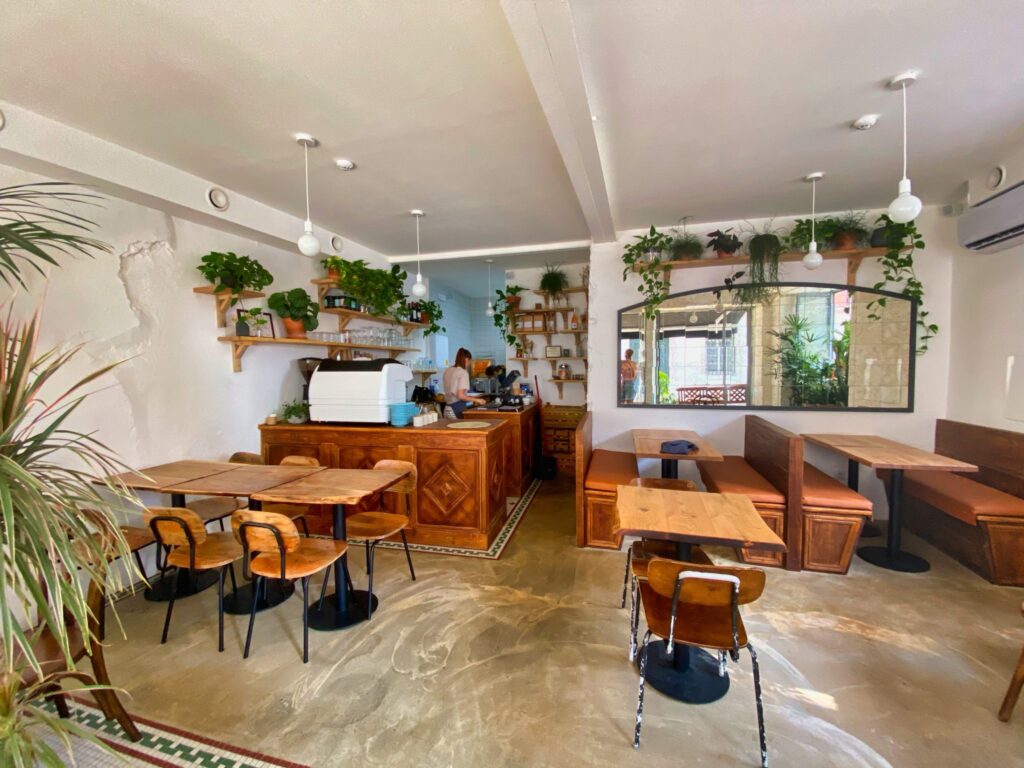 Heim is famous for its breakfasts. I really can't recommend it enough if you are very hungry in the morning.
If you want to work, head there a bit later as it is very crowded and there are queues to get in.
Mercearia da Mila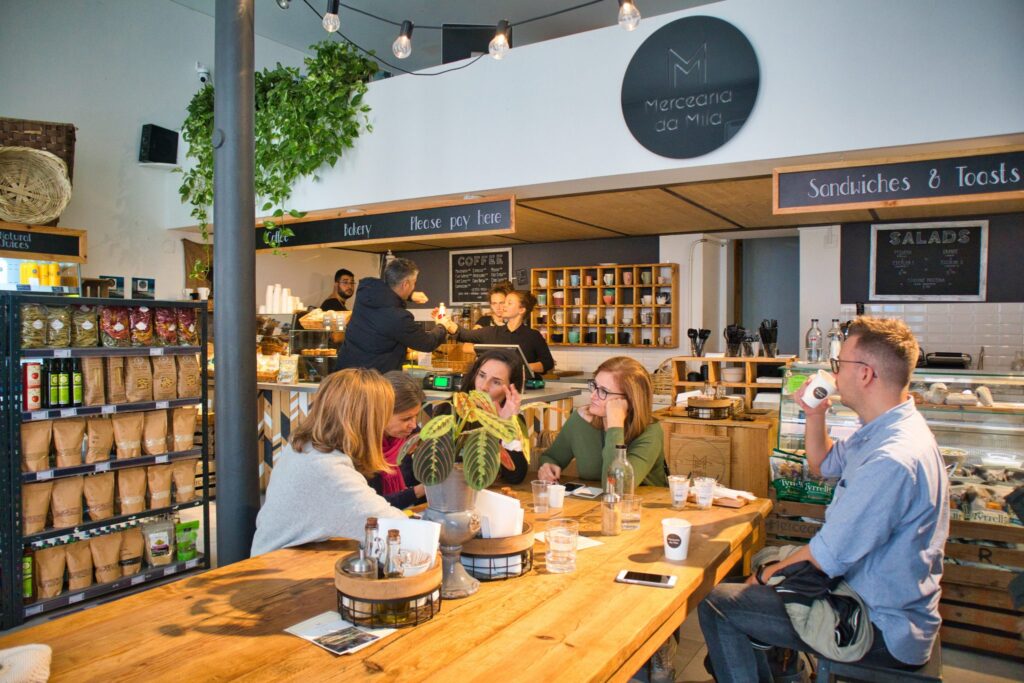 A great concept! A coffee shop, a small supermarket, bakery and a coworking space in one. It is a lovely place, where you can enjoy some good food and work whole day.
Widget not in any sidebars
Brick Café
This coffee shop I'm leaving as the last one. Many people think it is a good place to work. Indeed, it can be, but during lunch and at meal hours, it gets very crowded and it's hard to focus.
There are a few more cafés for remote work in Lisbon and I'm sure I'll be adding them in as I go. For now, you can start from the ones above and then move on to those that are less known.
Do you have any questions? Leave a comment!