Not only backpackers and frequent travelers want to help others. Entrepreneurs, professionals, and freelancers also dream of changing the world. Problem? They don't have as much time. They are busy working, trying to juggle their responsibilities. There's no chance for them to take time off and volunteer. Or should I say, there hasn't been one until Venture With Impact was created?
For a while now I have been thinking of creating a good quality article about volunteering in Thailand. I wrote a little about organizations in Thailand that are worth helping and how to help responsibly when you live in Thailand. But I was still not fully satisfied and my readers kept asking me questions about where to volunteer, how to find a good organization, etc. As I have never fully sacrificed my time for the greater good (donating is what I prefer to do), I have never felt that I was the authority that could answer these questions.
Just before my last trip to Chiang Mai, I was contacted by Venture With Impact, a volunteering organization that helps professionals find placements abroad and gives them an opportunity to help the world and their careers as well. They offered to meet me and take me on a trip to one of their partners in the city, where I would find out more about volunteering and their projects. I approached this offer with skepticism. I know that there are a lot of organizations that don't actually help anyone, but take money from the volunteers and make them work on projects that don't make any difference. I asked a couple of people, who know a lot about volunteering for their opinion and after making sure that Venture with Impact does good things, I decided to meet with them.
This post includes affiliate links. 
Venture With Impact – Their story and mission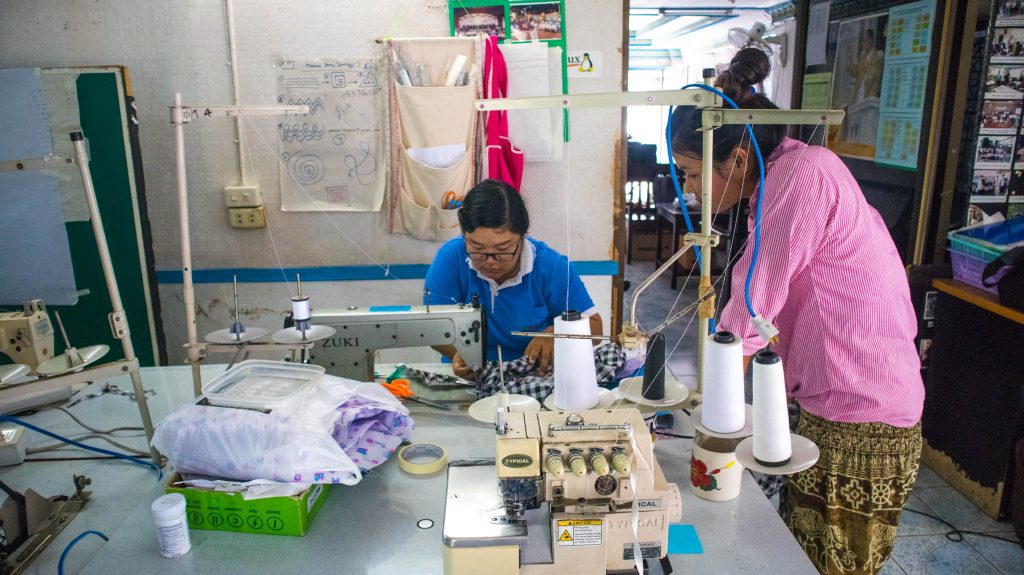 The organization was founded in October 2016 and has been running projects since January 2017. It was created by Ann Davis, a cancer survivor, and a traveler. After battling a brain tumor in her 20's she traveled to over 40 countries. For many people, her age going around the world is all about partying and having fun, but for An it was different. I found my most valuable and fulfilling travel experiences to be the instances when I stayed in one place, and worked with the local population – forming relationships and learning about their culture in the process – she says.
At the same time, she saw her friends struggling with developing their careers and the desire to travel and do some social good. And that's how Venture With Impact started.
Their mission is to expose professionals to new cultures, people and ideas so that they can be more empathetic and more informed world citizens. Their volunteers have a chance to help others, but also develop their careers and work on their skills.
Widget not in any sidebars
They bring groups of professionals of 5-15 each month to the cities abroad. They have three locations: Colombia, Thailand, and Portugal. Volunteers are matched to one of the Venture With Impact's partner organizations in these countries based on their skills and organizations' needs. They are also set up with anything they need to work for their jobs back home. Accommodation and access to coworking spaces are provided. During placement, volunteers work for the partner organizations and also have time to work on their own projects. Volunteers then don't need to quit their jobs or sacrifice their work to do some good. They can combine both things very easily and comfortably.
Venture With Impact focuses mostly on training and consulting and choose volunteers to help out with things like developing objectives and goals, creating and sustaining corporate partnerships, building websites and training staff on how to maintain them. However, there's a wide scope of skills they accept and the needs change every month depending on their partners' current situations and projects.
Visiting BEAM in Chiang Mai with Venture With Impact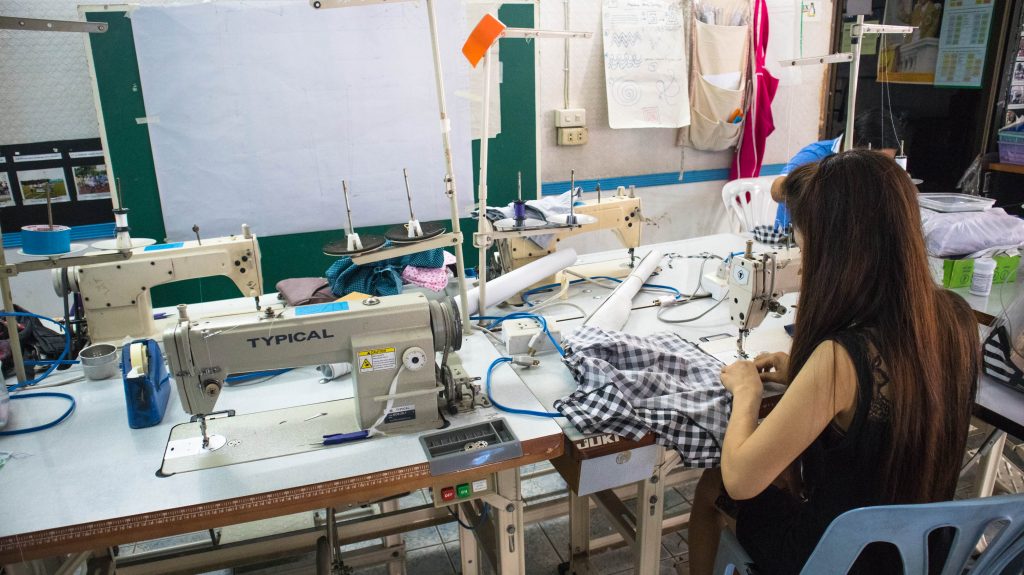 I was invited to accompany Ann and her assistant Vera on a visit to one of their partners in Chiang Mai – BEAM. BEAM is a small not for profit organization that helps Burmese migrants acquiring new skills, finding jobs and improving their living conditions.
Those that come to Thailand from neighboring countries looking for a better life, don't have it easy in the Land of Smiles. Unfortunately, the majority of Thais are prejudiced, especially against the Burmese. Some of the migrants end up as slaves on farms, some get jobs at construction sites, where they work for peanuts in burning sun and no safety equipment. Many of them rely on organizations like BEAM, where they can learn, develop, or at least leave their kids in good care during the day. These organizations are often small and survive only on donations. Volunteers are crucial to their existence.
I had a pleasure of meeting two new volunteers – Greg and Alexis – who had just arrived in Chiang Mai and were starting their placement there. A large portion of the reason that we're here specifically was the opportunity that Venture With Impact provided us to both maintain our current job through remote work and also to be out exploring and being immersed in a different culture and at the same time being able to give back and volunteer in that same space. Venture With Impact is a great outlet to combine all of those things – says Greg.
We attended a quick meeting with the founders of both Venture With Impact and BEAM. I was very impressed with the amount of work both of the organizations do and how passionate all the involved parties are about making their projects work to help others.
Downstairs, in the front room, a couple of ladies were learning how to make clothes. The atmosphere was friendly and homely. One of their small children was running around the tables, looking for some attention. They all laughed trying to play with him and work at the same time. I walked around with my camera trying not to disturb them and they tolerated me and smiled shyly when I pointed my lens at them. None of the ladies spoke any English, so I couldn't get any information, but it seemed that they were happy there. Having already some experience with Baan Dek Foundation I knew that the help they're getting makes their lives a little more bearable.
Venture With Impact programmes – Benefits
By working on projects directly related to your field you enhance your CV, gain new knowledge and learn new skills.
If you are not a digital nomad yet, you can get a taste of it while working remotely on your own projects.
Venture With Impact helps you with immersing yourself in the local culture. You learn the language, meet new people and attend activities that are meant to help you with understanding the country and its customs.
You help others and make the world a better place.
What is included in the programmes?
Partner placement – your skills are matched to one of the partner organizations and their needs.
Accommodation and workplace – you will share a flat or a house with 2-3 other professionals. You will also have access to a coworking space.
Support – Venture With Impact will help you with preparations to your travel and during your stay. You don't have to worry about anything.
Venture With Impact runs their programmes every month in three locations. You can find more information and apply on their website.
When booking your placement, use coupon code 'The Blond Travels' and get $100 off!