Are you thinking of moving to Thailand? Are you looking for ways to live there long-term, but don't want to worry every year about extending your visa? Here's a solution for you! Thailand Elite Visa gives you the right to stay in Thailand for 5 to 20 years. Find out what it is exactly and if it's the right choice for you.
This post has been created in cooperation with Henley&Partners – the global leader in residency through investment.
What is Thailand Elite Visa?
Thailand Elite Visa is a special kind of visa for people who would like to stay in Thailand for longer. The options available at the moment can give you the right to stay from 5 up to 20 years.
Except that, Thailand Elite gives you many other benefits that you can use when you're in Thailand, like the priority check-in at the airports, or access to golf courses.
This visa is something you cannot apply for by yourself at the embassy. You need to use a third party to be granted it.
Please read my detailed post about Thailand Elite Visa.
How to apply for Thailand Elite Visa?
Here's how you can apply for Thailand Elite Visa.
Prepare your documents:
You will need:
A scan of your passport with your photo and signature in jpeg.
A scan of your photograph (ideally a passport photo) in jpeg and in colour.
A scan of your current visa and entry stamp to Thailand.
A scan of the application form signed by you.
A scan of your marriage or birth certificate (only applicable when applying for a family program option). 
Information about your current visa and its expiration date.
Confirmation that you have at least 3 empty pages in your passport.
Information if you have overstayed your visa. You can overstay your visa only once. If you have done it more than once, you won't get the Elite Visa.
Application process
I'm working with Henley&Partners and can help you out with your application.
Contact me and let's get the process started.
The process takes 1-3 months. You will get your approval letter, after which you need to pay for your visa.
Your visa will be granted to you after you arrive at the airport.
How much does it cost?
There are a couple of options to choose from. Here is the list of the visas available.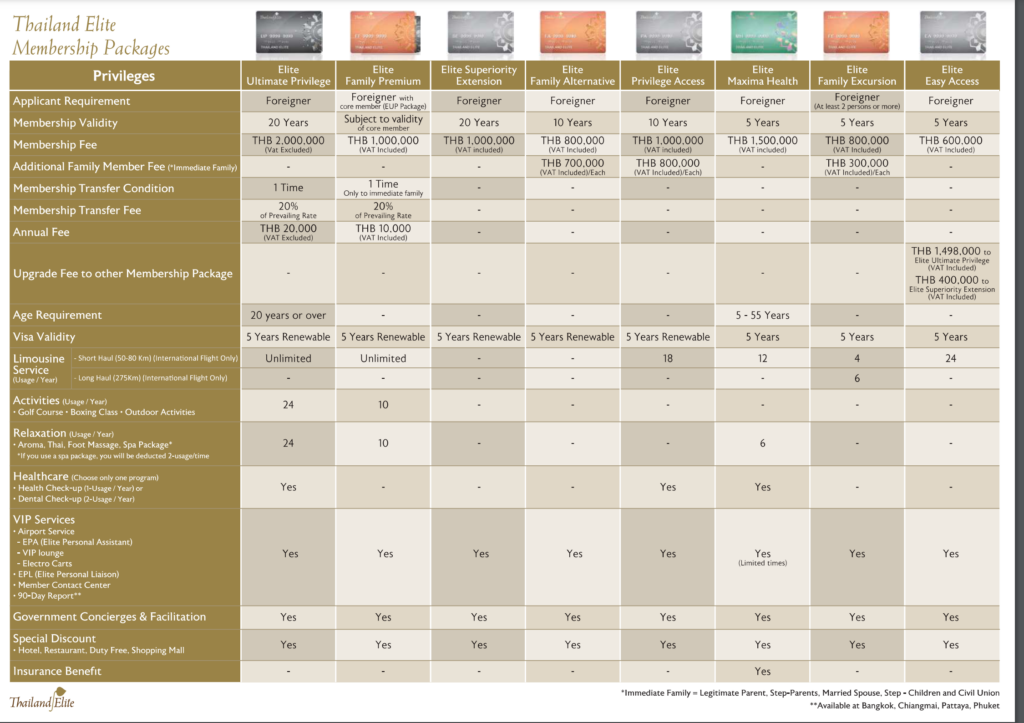 If you would like to apply for this kind of visa, contact me directly: [email protected]