Rayong province is located in the east of Thailand and you might have heard about it if you have ever considered going to Koh Samet. Tourist usually takes boats from one of the coastal towns to get there and never think of stopping and exploring the rest of the area. That's a great shame as the Rayong province has a lot to offer.
I would have never thought about visiting Rayong if it wasn't for the FAM trip I was invited to attend, which was organised by Tourism Authority of Thailand. The organisation was keen to show me the sites, which are less popular among visitors and encourage foreigners to explore them. Except for Rayong we also went to Trat and Chanthaburi. I am so glad that I did this trip as I would have never found out about these places by myself.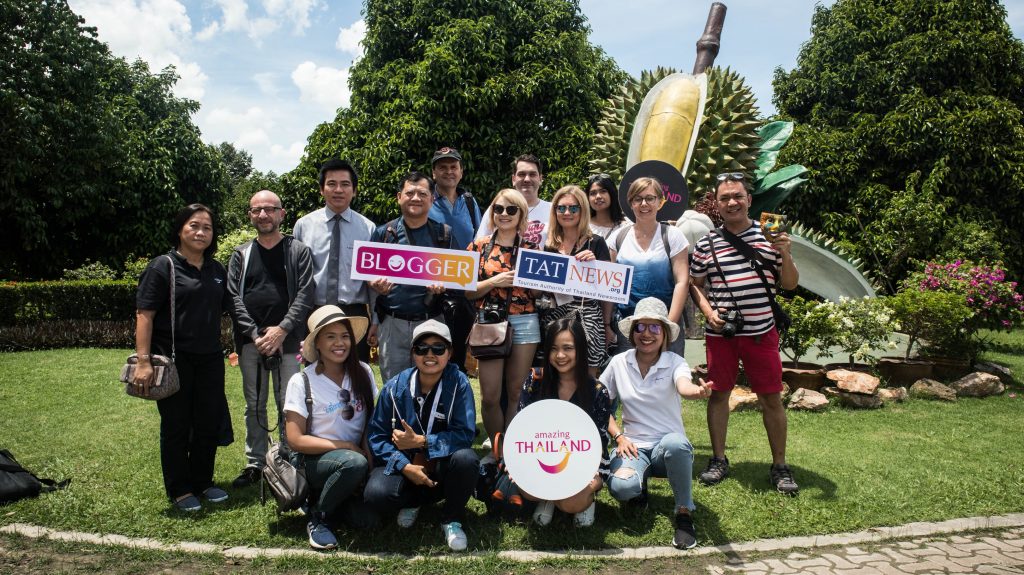 Top tips on what to do in Rayong province
There are a lot of things to see and do here. Don't limit yourself to the main town and to Koh Samet. Instead, try to go off the beaten path.
Try some seafood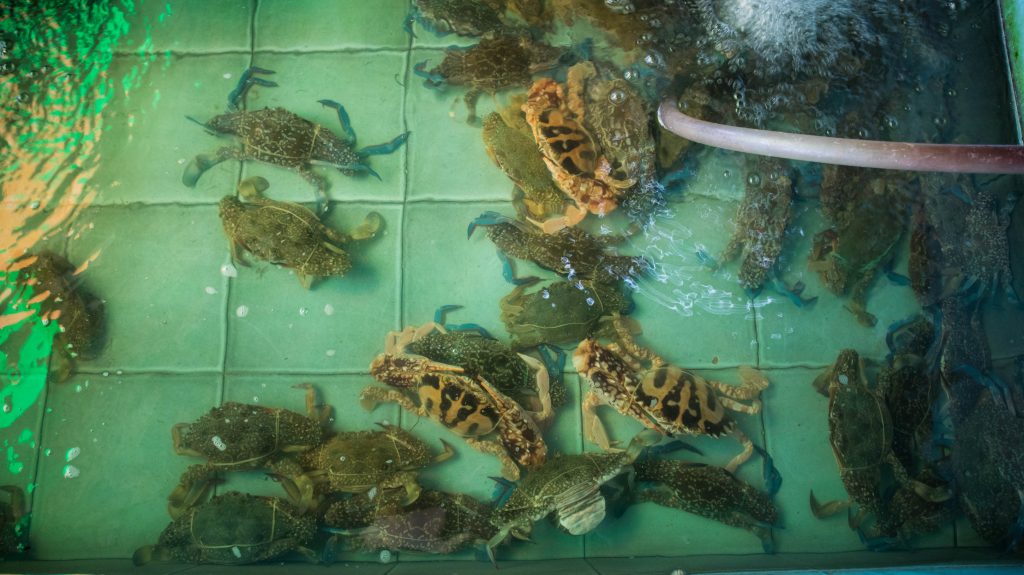 Many people when coming to Thailand want to eat fresh seafood. They head to the islands thinking that they will find the best kind there. I used to think that, too until I tried some shrimps at one of the restaurants on Koh Phangan and immediately regretted my choice. Not only was it expensive, but it wasn't fresh at all. After that, I had never attempted trying seafood in Thailand again. That was until I went to Rayong.
Thai people say that seafood in Rayong is the best. I believe that as the dishes I had there were just fantastic. Head to the seaside and order food at one of the restaurants on the coast. You don't need to go to the islands for the freshest produce. I recommend J-Taipupen restaurant (ร้านเจ๊ต่ายปูเป็น), which is a lovely little place in Ban Phe (see below).
Visit fishing communities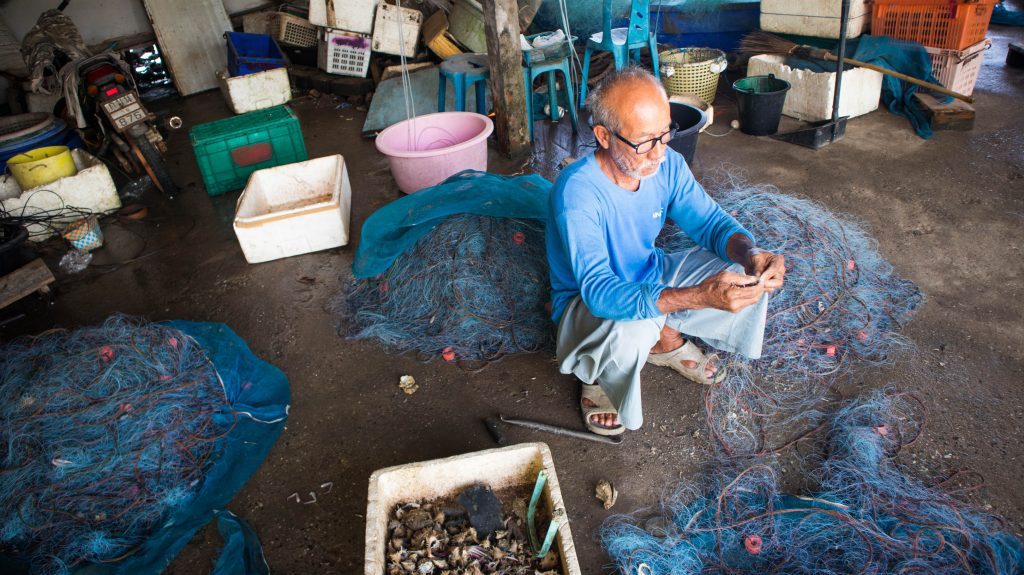 Ban Phe is a village on the coast of the Rayong province. People here lead slow pace and laid-back lifestyle, mostly living off fishing. If you're lucky you can see how fishermen fix their nets or come back from their daily trips to the sea.
In the center of the village, you will find a lovely market, which sells dried seafood, which is eaten as a snack in Thailand. Rayong is famous for that, too.
Go bananas in Supathra Land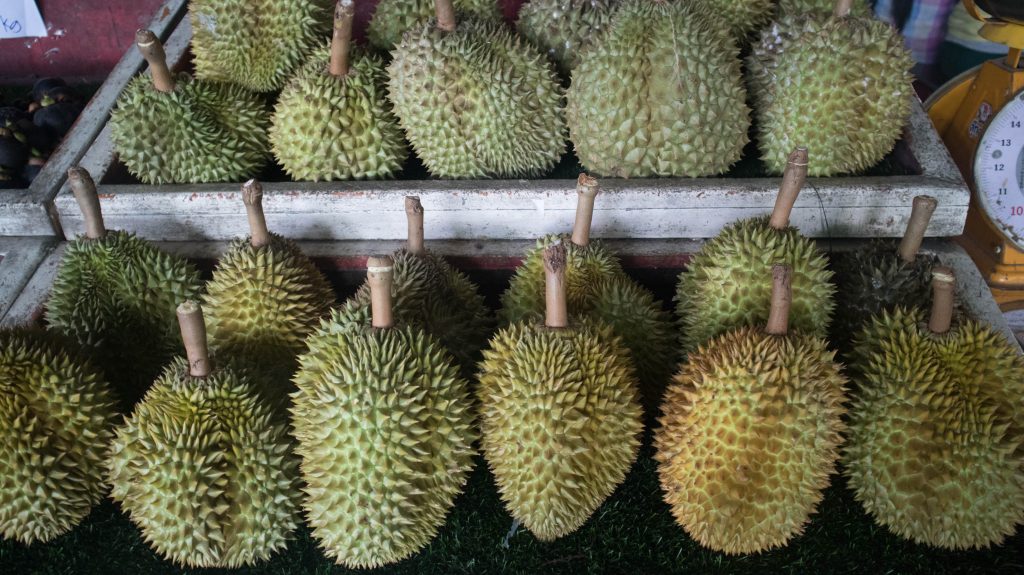 Supathra Land is a huge orchard growing all kinds of exotic fruits. You can buy a trip for 450 Baht around the area. A golf cart will take you to witness how durians, mangosteens, rambutans and many other kinds of Thai fruits are farmed and harvested. At the end of the trip, you will be able to try them all at a fruit buffet and after sample one of the best Thai dishes – som tam, or as better known in English – papaya salad.
How to get to Rayong
From Bangkok Morchit Station, you can take aminivan to Rayong. It takes around 3 hours to get there and costs about 220 Baht. Once there you can rent a motorbike, a car, or inquire at your hotel for a private driver.
How to get around?
You can rent a bicycle or a scooter from your accommodation. A bicycle costs around 50 Baht per day and a scooter – 200 Baht per day. Just make sure you have a valid travel insurance that covers you in case of accidents on the road.
Cycling or driving might not be for everyone, especially if it's very hot. For those, who like comfort, I recommend buying a tour at your hostel. I usually go with Take Me Tour that organises one-day independent trips with local guides.
Where to stay in Rayong?
Golden City Rayong Hotel – if you fancy something a bit nicer. It's only 50 meters from the center. All rooms are air-conditioned. There is also a fitness center and a swimming pool.
Life Station – very reasonable price with an interesting decor and a cafe in the same building. There's free wi-fi and air conditioning in every room.
If you want to visit more places in the east of Thailand, have a look at my itinerary for Chanthaburi, Rayong, and Trat.