This post has been created in collaboration with Selina, a network of hostels in special places around the world.
Looking for a pleasant and relaxing place to stay in Portugal? Look no further! Vila Nova de Milfontes is the perfect place for a holiday for you. It's a lovely little town, which has plenty to offer. Here are a few things to see and do while vacationing in Vila Nova de Milfontes.
I first heard about it from a friend of mine, who goes there regularly for some small breaks during the Summer. She said she loves it there. I was very keen to check it out. My expectations were quite high and I was looking forward to relaxing somewhere nice. I think Vila Nova de Milfontes exceeded my expectations. I had a great time there and I will be back for sure!
I can't say that there is plenty of things to see and do in Vila Nova de Milfontes, but you can spend your days in a very nice way. I made a short list for you with some useful tips. I'm sure you'll have a great time there!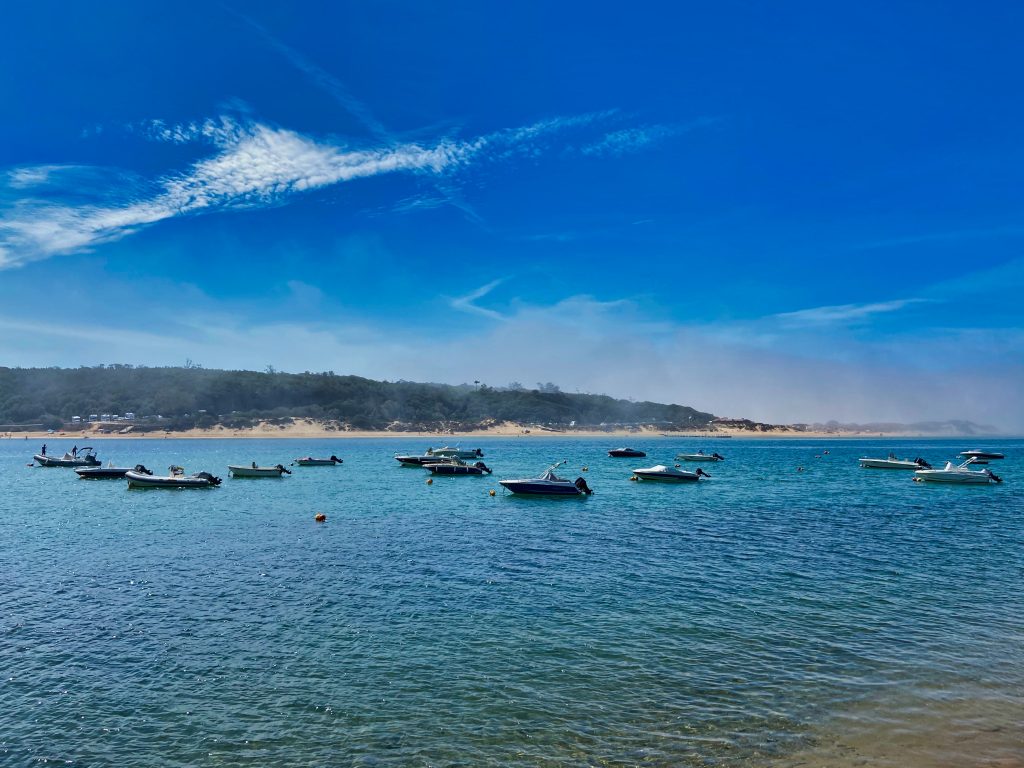 Vila Nova de Milfontes – Basic inforamtion
The town is located on the west coast of Atlantic Ocean and in the north of the Mira River in Alentejo Region. It is in a very close proximity of the Nature Park of Southwest Alentejo Region and Vincentin Coast. The location is truly stunning and it's not a surprise that so many people come here for holiday.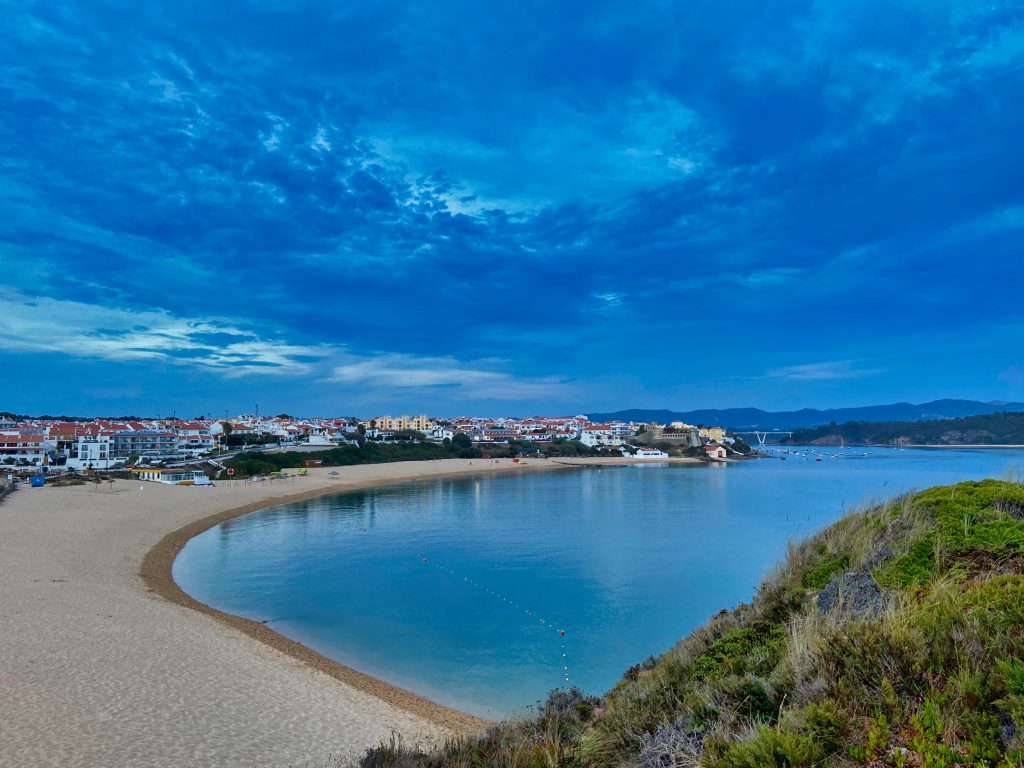 The town has good facilities for tourists, including shops, cafes, bars and restaurants. There is also plenty of accommodation to choose from.
Vila Nova de Milfontes enjoys good weather most of the year. The best time to come is April – November.
My first impression of Vila Nova de Milfontes
I was lucky to be invited for a weekend by Selina, a network of hostels located in very special destinations.
In Vila Nova de Milfontes Selina is located on a small hill, overlooking the river. I was blown away by the view and the little garden they have. So, I must say, thanks to that, my first impression of the town was very positive.
When I set out to see the rest of it, I was also pleasantly surprised. The little, narrow streets were lovely, quiet and clean. Most of the houses were nicely renovated in bright colours.
There were little cafes everywhere and some nice places to sit around and enjoy the Summer weather.
The beach area in Milfontes is also extremley pleasant. The water here is calm and clean, perfect for paddle boarding or swimming.
My first impression of Vila Nova de Milfontes were great and they stayed like that throughout my stay in the town. This was a totally different experience than my stay in Peniche.
What to see and do in Vila Nova de Milfontes?
Here are a few things for you to enjoy this little town even more!
Relax on the beach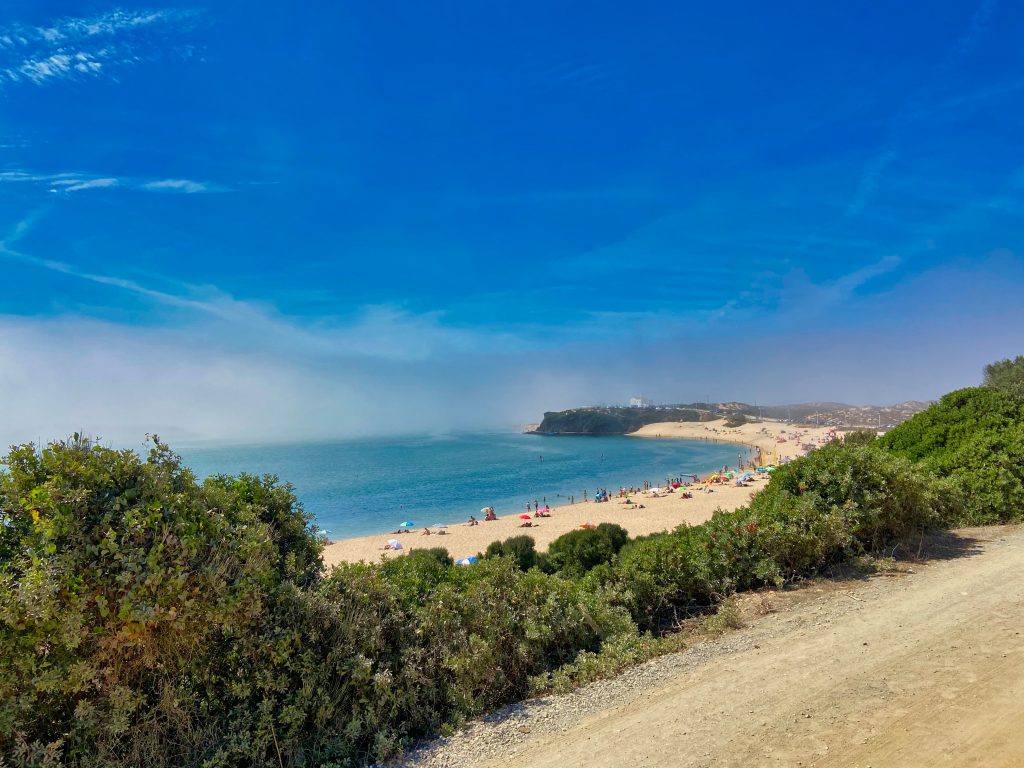 Do you like to lay on the beach and not do much during the day? Well, this is the place to do it!
I really liked the beach in Milfontes. It was clean and very quiet. Quite different from the usual chaos of Costa de Caparica near Lisbon.
The water here is calm, but (as it usually happens in Portugal) it is very cold. To me it is always a bit too cold to swim, but it can be very refreshing on a hot day.
Kayaking and paddle boarding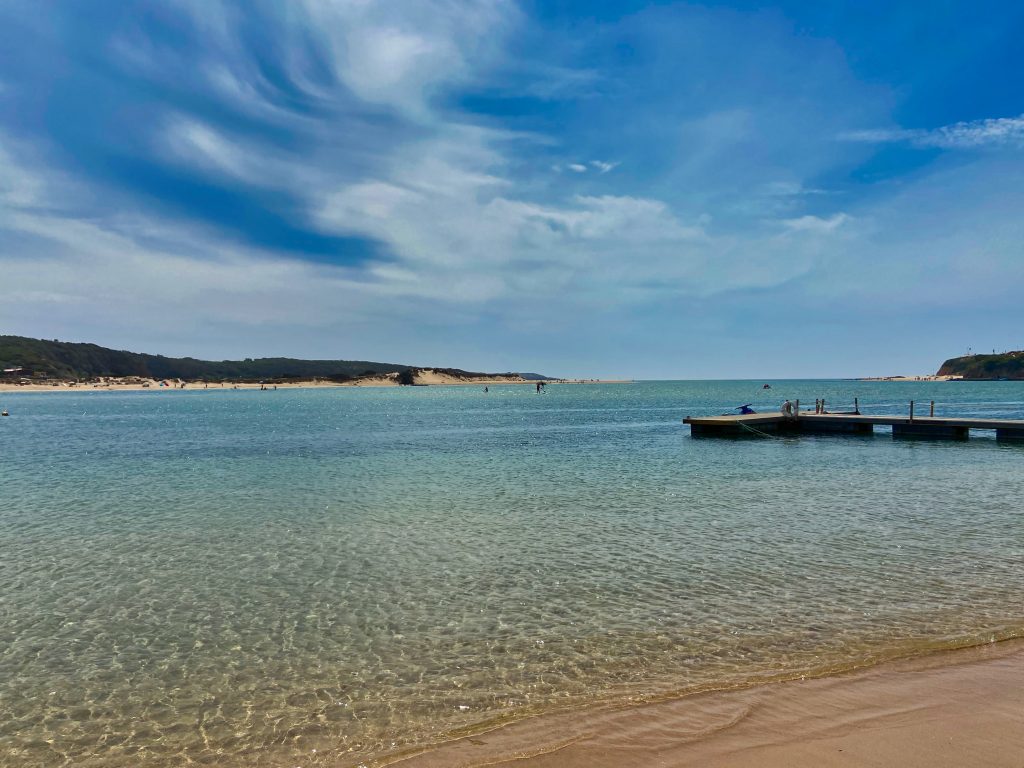 Because the water here is so calm, the most popular sports are kayaking and paddle boarding. You can rent a kayak or a board for about 15 Euros per hour.
On the other side of the river there is another quiet beach, which can be reached by a kayak, too!
Check out Fort St. Clement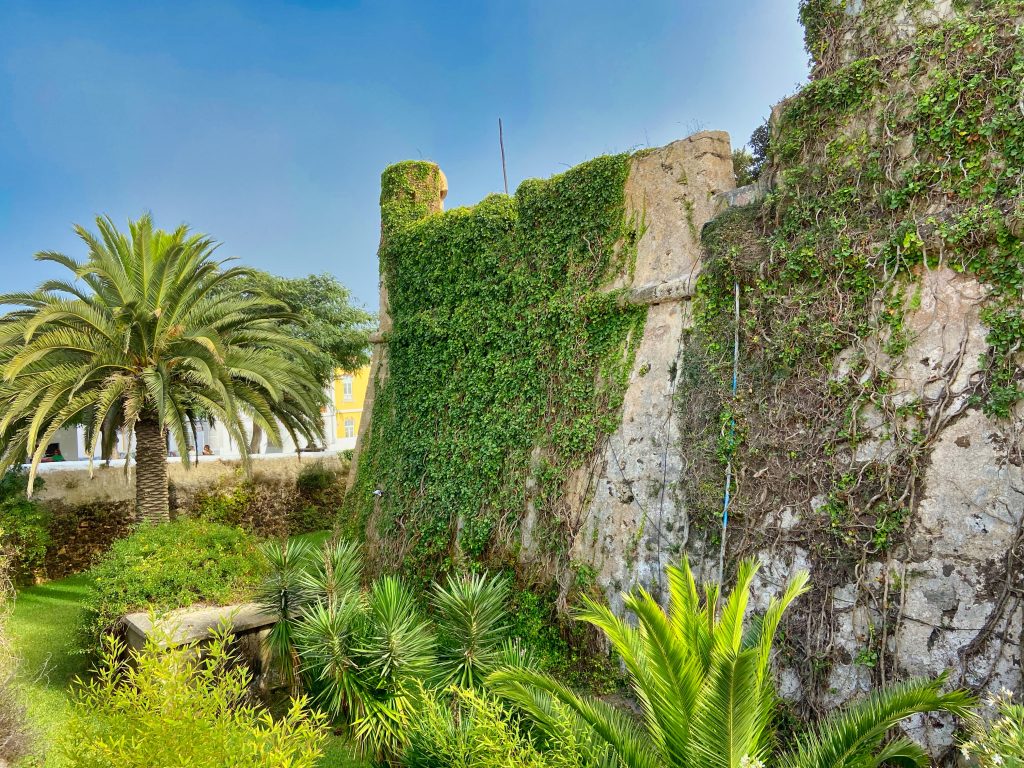 The main part of the town is taken by a big fort built on a hill, overlooking the river. It has a lovely area around with some benches. I really liked the white stairs leading from the bottom to the top of the fort.
Unfortunately, you can't go inside.
Walk along the beach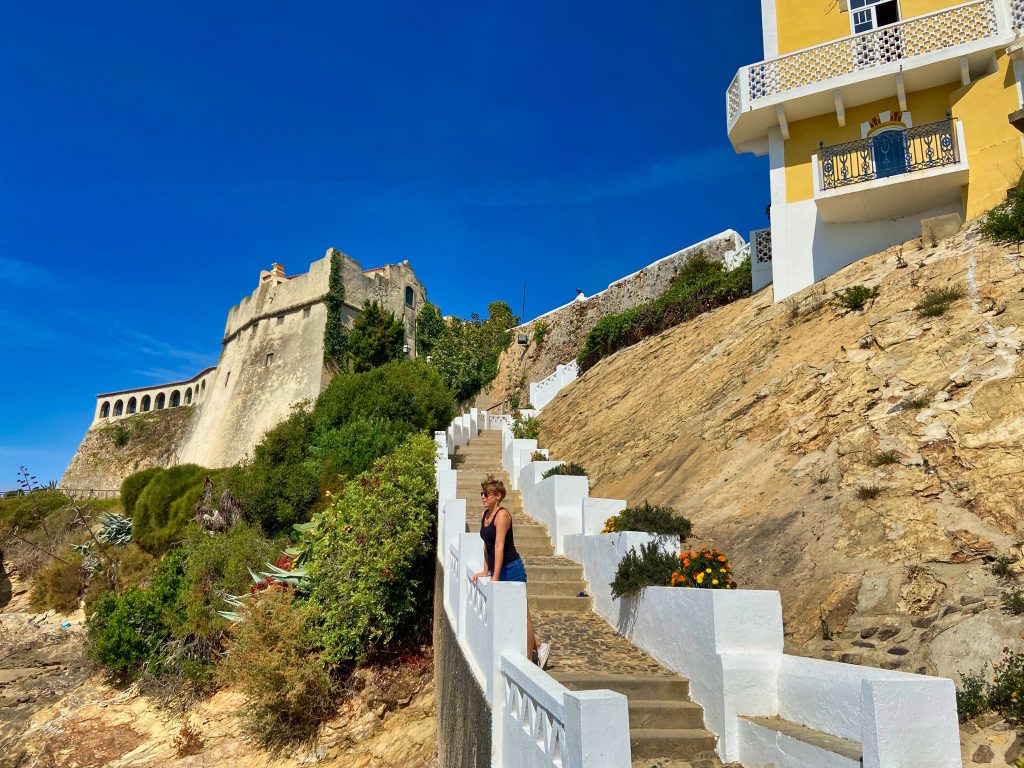 There is a very nice walkway near the beach that leads along the river straight to the beach. I recommend it for night and day walks, too.
Find out a few things about aviation history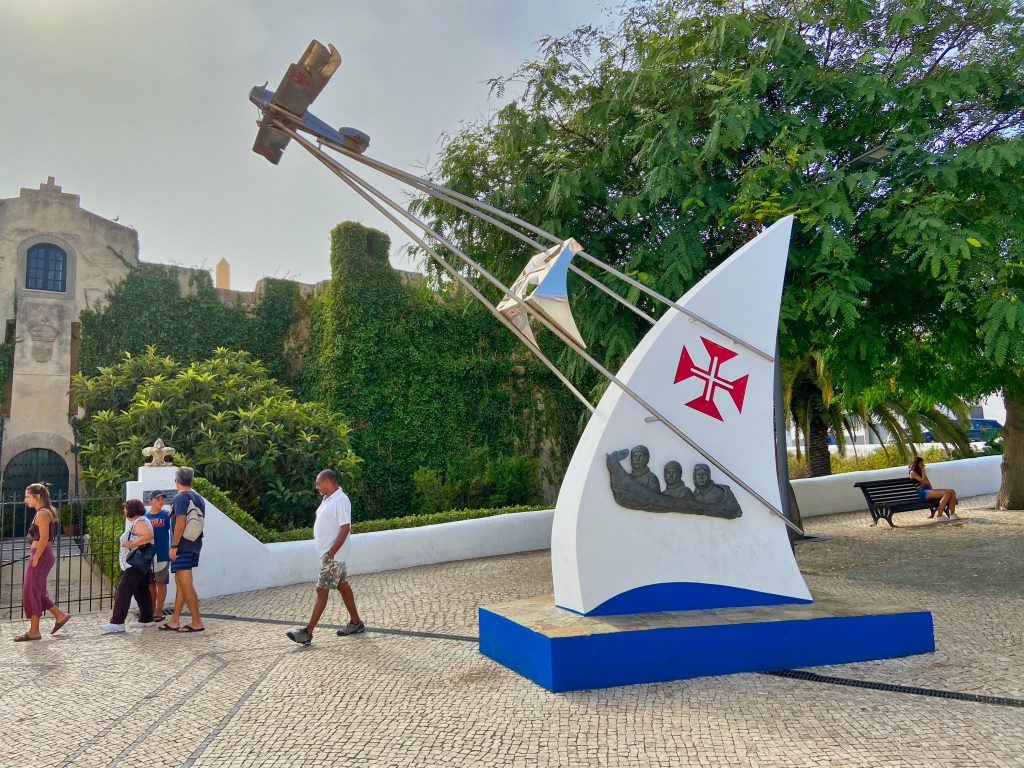 Next to the fort there is a small monument – Monumento aos Aviadores. It is dedicated to the first pilots that took a flight from Vila Nova to Macao. The place is also a nice viewpoint.
Walk around the streets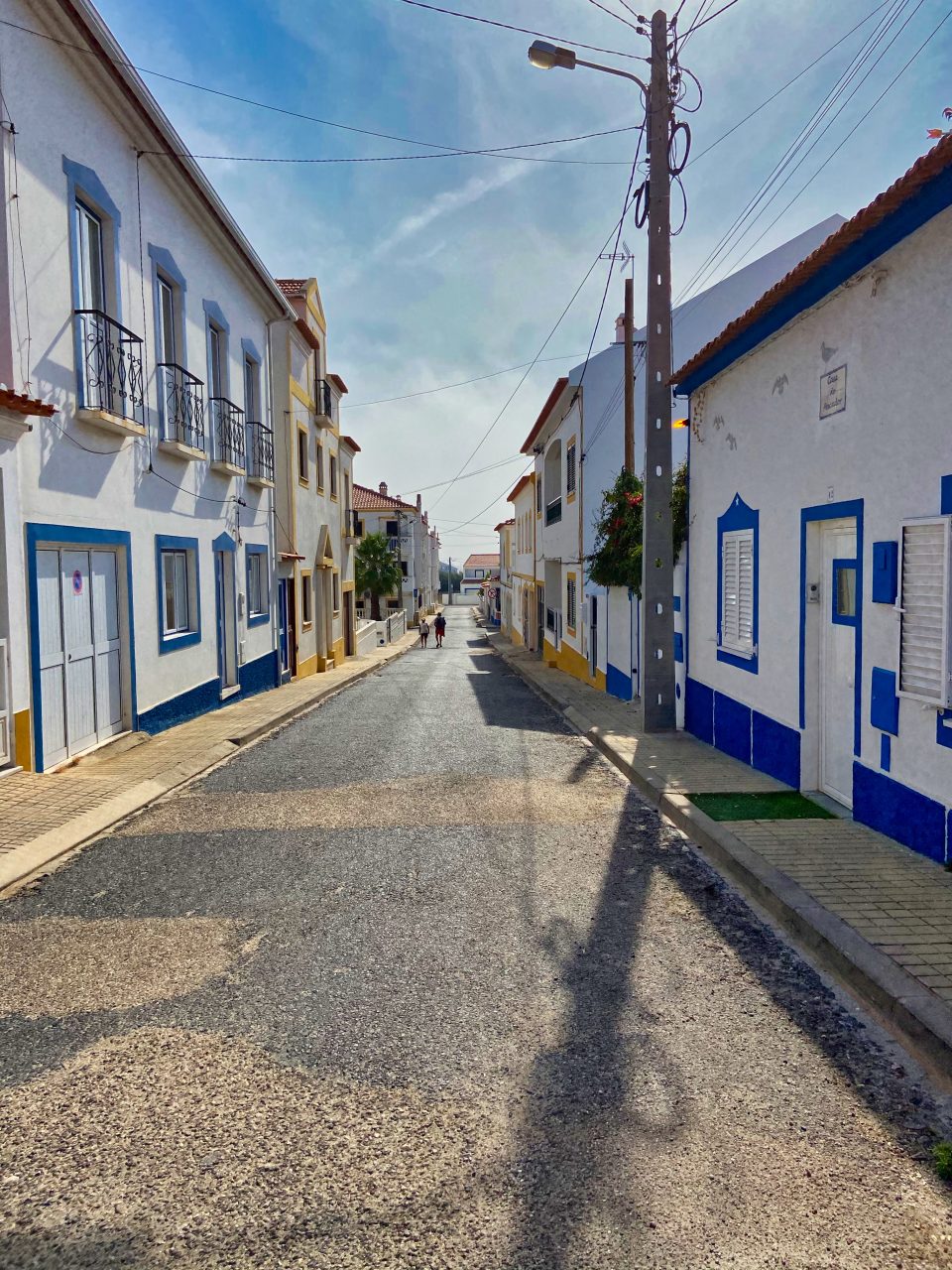 Vila Nova was created in the 15-16th century and the streets here show the history. It is a very lovely town to walk around.
See the sunset at the Lighhouse Beach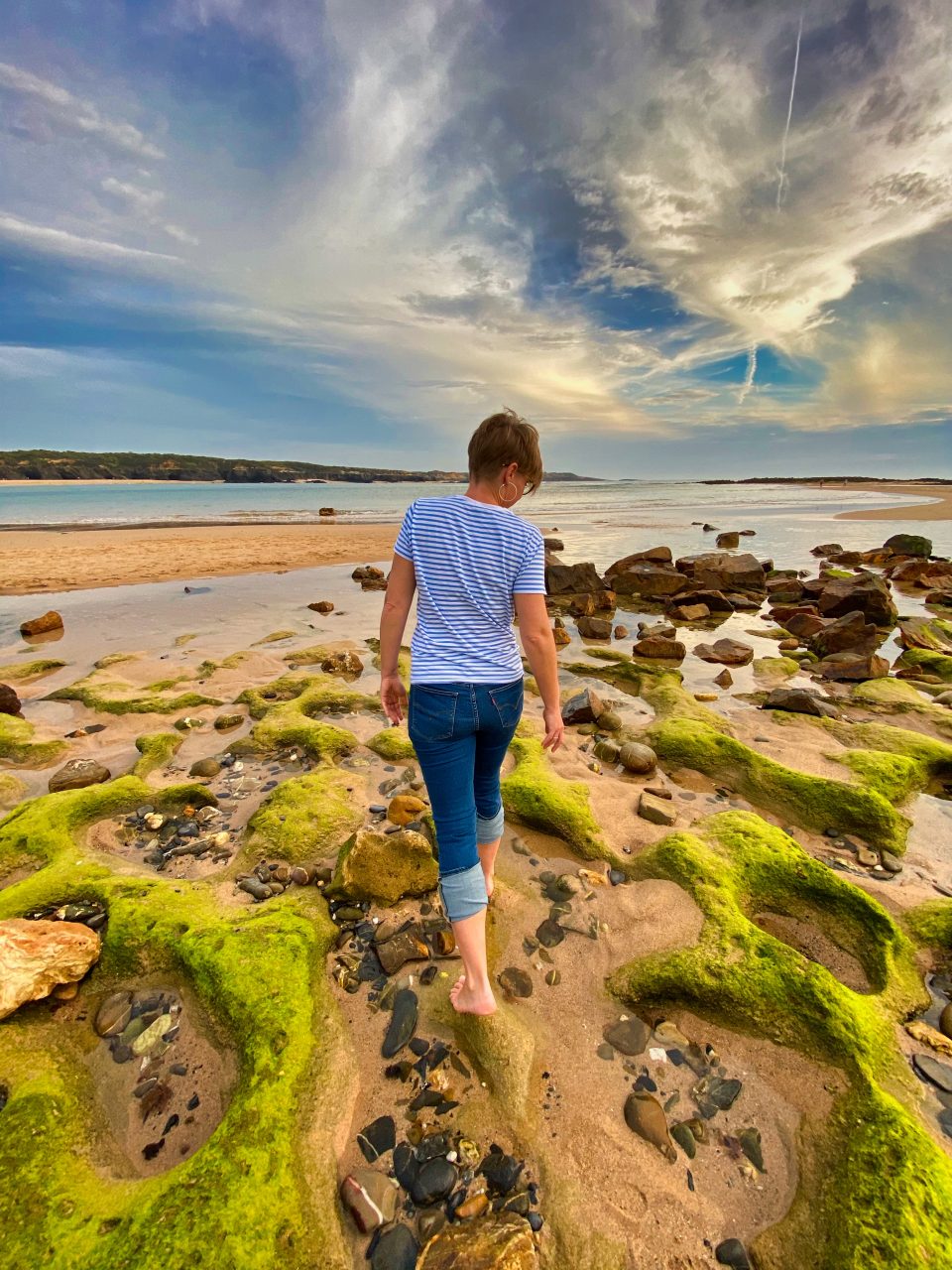 The Lighthouse Beach is located on a very end of the town. It is the place where the river connects with the ocean. It's a lovely spot for a sunset. When you get to the beach, check out the rock formations just next to Choubana Restaurant. People have been coming here for years to put these together.
Make a trip outside of town
If you have a car, then you can explore the nearby area. Visit the Nature Park, or the next bigger town – Sines. You can also stop at many beaches in the area, where you will find a lot of space for sunbathing and relaxing.
Eat, drink and be merry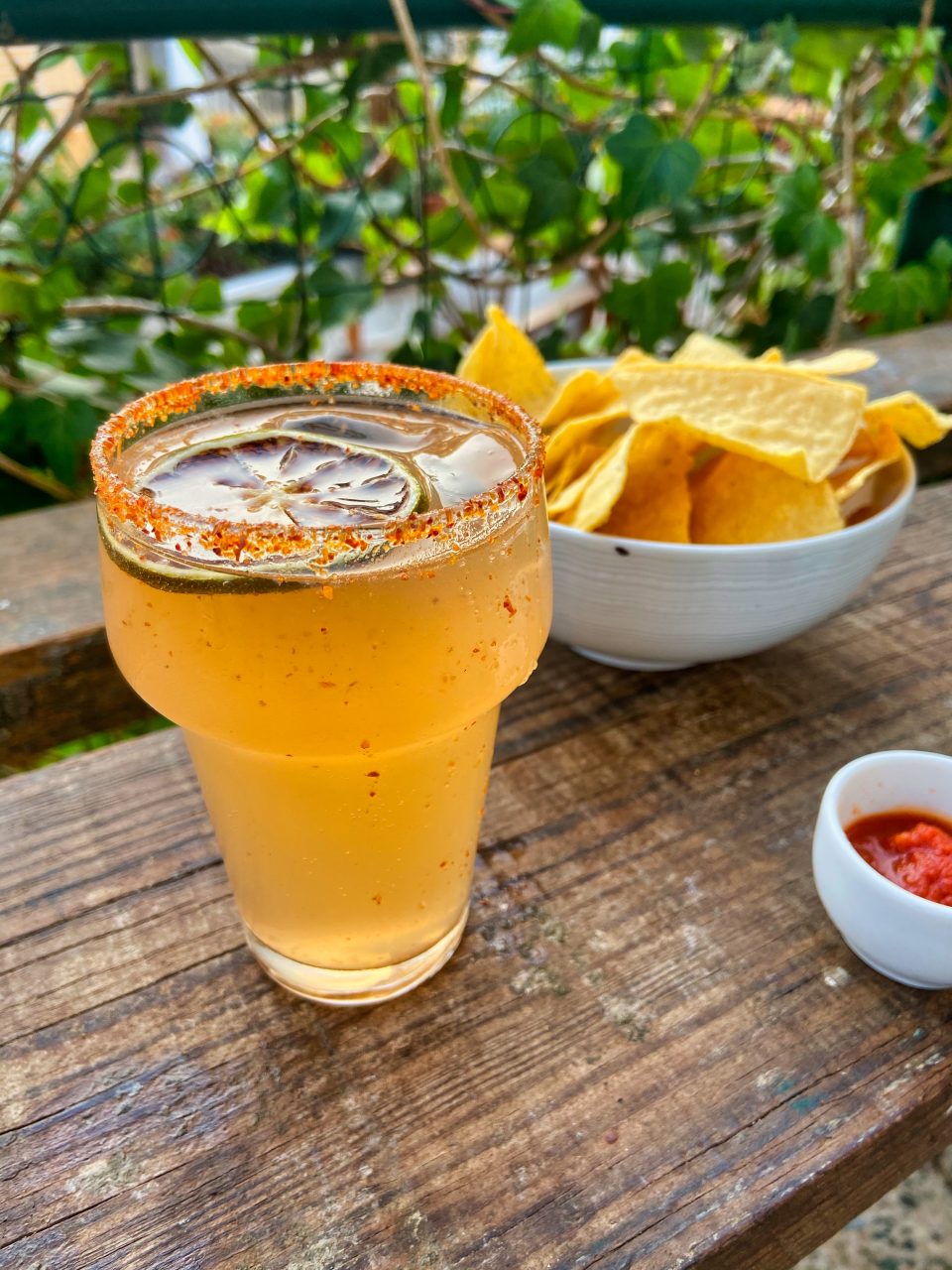 In the town there are a lot of restaurants, cafes and bars. The food here is delicious, especially the seafood, and the prices are very affordable.
Spend your evening at Selina Garden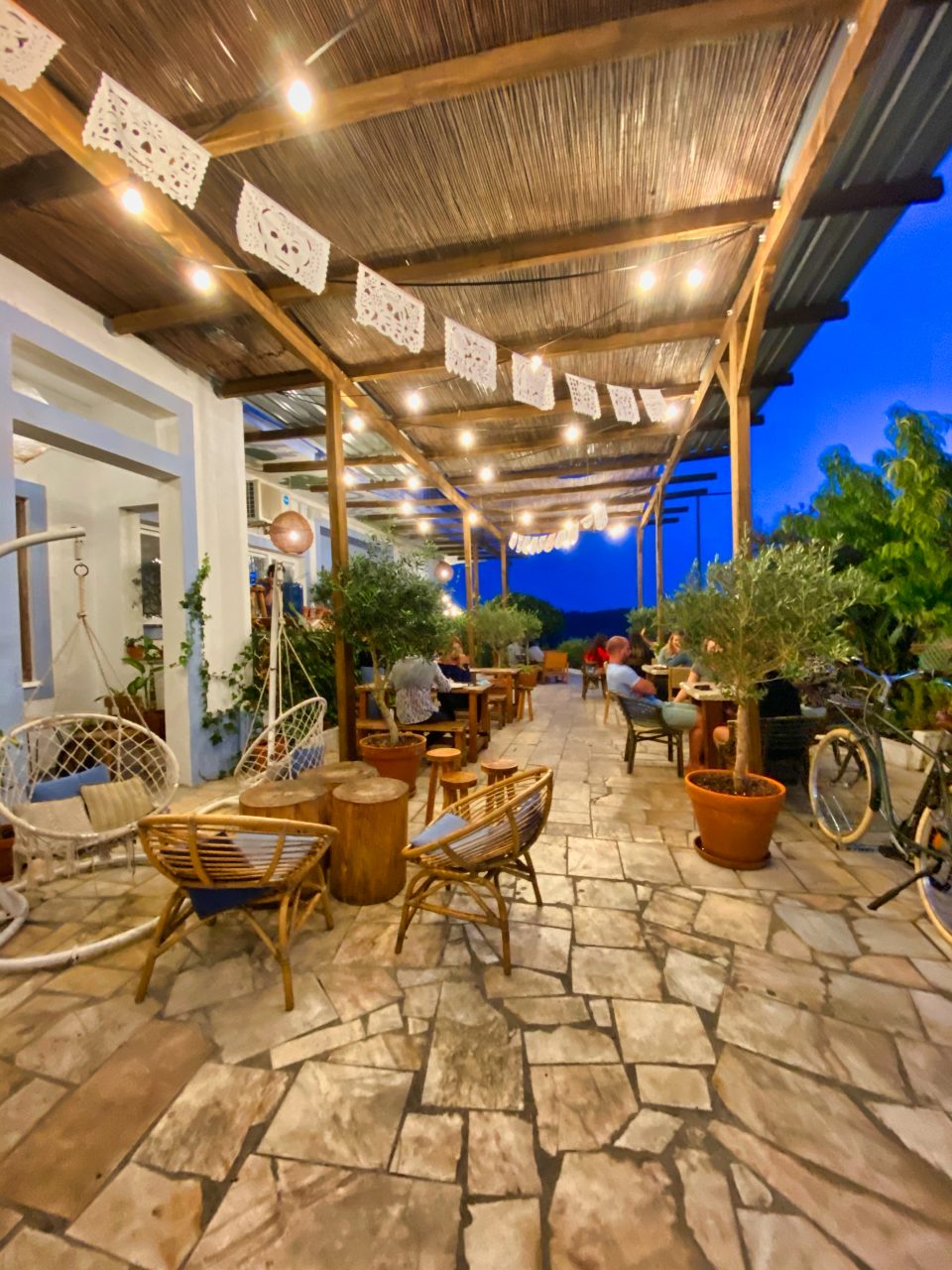 If you like some cool vibes, head to Selina. In the evening the place is lit with lovely lights. There is a DJ playing some good tunes. The restaurant here serves Mexican dishes and great cocktails. It is a lovely place to be on a warm Summer night.
Vila Nova de Milfontes – Useful Information
Heading to Vila Nova? Here's what you need to know
How to get there?
The best option is to drive. You can rent a car in Portugal easily and for a good price.
If you don't have a car, then you can get to Vila Nova by bus from Lisbon. Check out Omio for the latest schedule information.
Where to stay?
I stayed at Selina and it was lovely. I really enjoyed the garden and the nearby area. They even have a jacuzzi, which is perfect if the weather is not that great, or you don't like swimming in the cold ocean.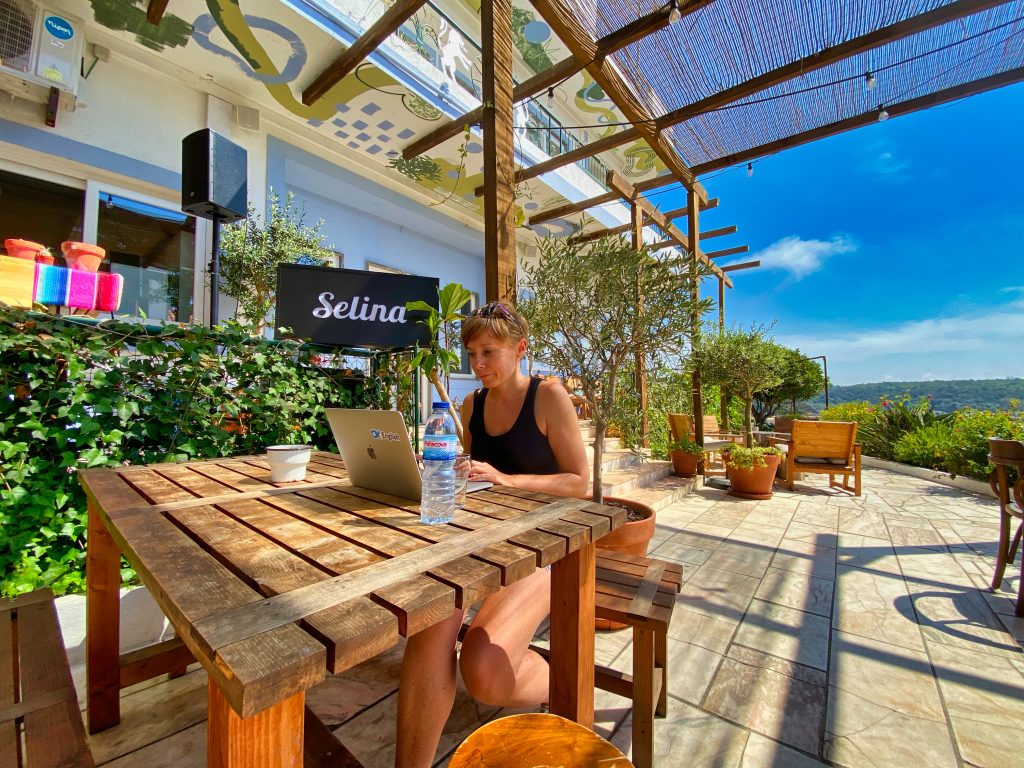 The only thing I'd say is that the rooms there are not designed for people to spend time inside. They are very small.
I didn't particularly like the bathroom, which was quite old and the shower was leaking. However, for the general vibe and the garden, where I spent a lot of my time, I think it's really worth staying at Selina.
Where to eat and drink?
There are plenty of good restaurants and bars in Vila Nova de Milfontes. I recommend:
So, here it is – all the things to see and do in Vila Nova de Milfontes I could think of. I hope you will love this little town as much as I did. If you have any further recommendations, write it in the comments. I would love to check it out next time I'm there!