It is said that breakfast is the most important meal of the day. Especially when travelling, a hearty breakfast is the best way to kickstart a day full of activities like visiting temples, going shopping or sightseeing.
Finding a good, hearty breakfast in Chiang Mai is a tough task. There are plenty of places, offering goodies such as fried eggs on toast, or sandwiches with cheese and avocado. However, lots of these are either expensive, or their cooks don't know how to satisfy our western tastebuds.
Let me make your morning easier by recommending a few places you should give a go.
The Larder
This is the latest 'go to' place for breakfast in Chiang Mai. Hidden in a small soi (side street) off the Nimmanahaeminda Road this tiny little bistro brings you beautifully served gourmet food. You do need to wait a little longer for your meal, but it is worth it. Try roasted pumpkin and feta sandwich, or their scrambled eggs with bacon, accompanied by a strong cup of coffee, or a pot of hot jasmine tea.
Address: 3/9 Sukkasem Rd | Suthep, Chiang Mai 50200, Thailand
Open: Monday – Sunday 08:00 am – 3 pm
Website: The Larder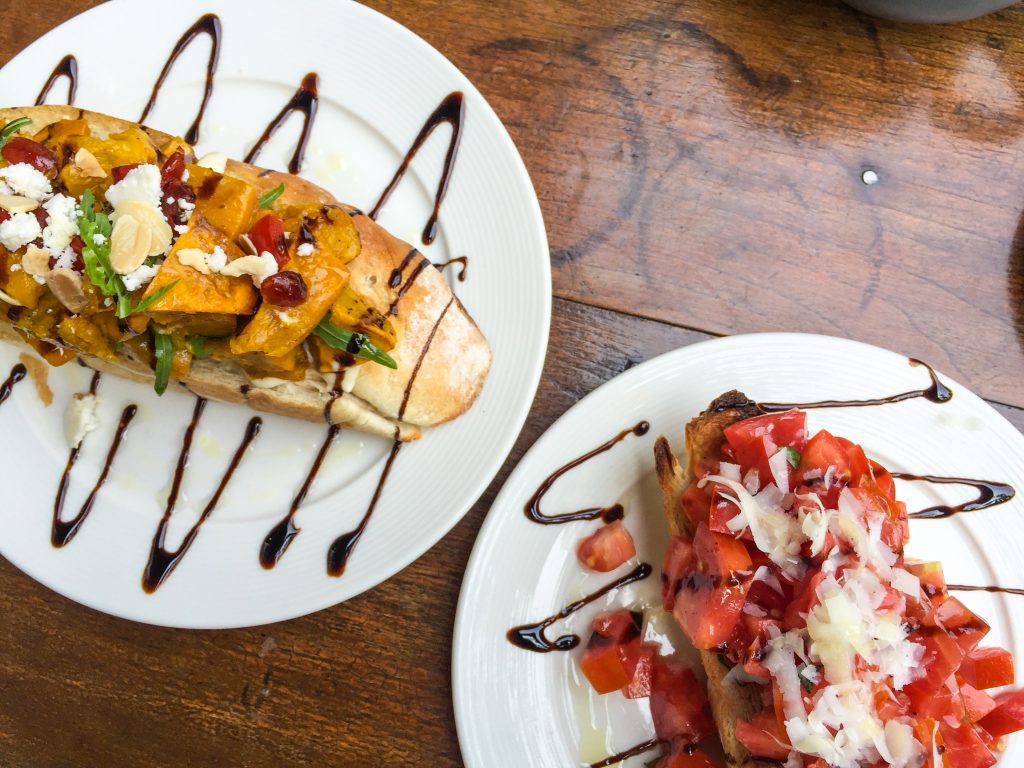 Cat House
I saw Cat House transforming from a tiny, little place with a few tables to a bigger, better, more professional business. However, it has still managed to keep its charm and homey feeling. Thanks to its lovely owner Jacky it is becoming even more popular, offering its customers delicious, fresh food for a reasonable price and a chance to help out Burmese migrants, who entirely make out the crew at Cat House.
My personal choice here is the Isaan style sandwich, filled with pickles, vegetables and tofu. Chris always goes for the curry sandwich with chicken. The breakfast burrito and porridge are also very good. Wash it down with a glass of sesame, coconut and banana smoothie, or a simple, but strong black americano.
Address: 25 Chaiyapoom Rd, Lane 1, Mueang Chiang Mai District, Chiang Mai 50200
Open: Monday – Sunday 7 am – 10 pm
Website: Cat House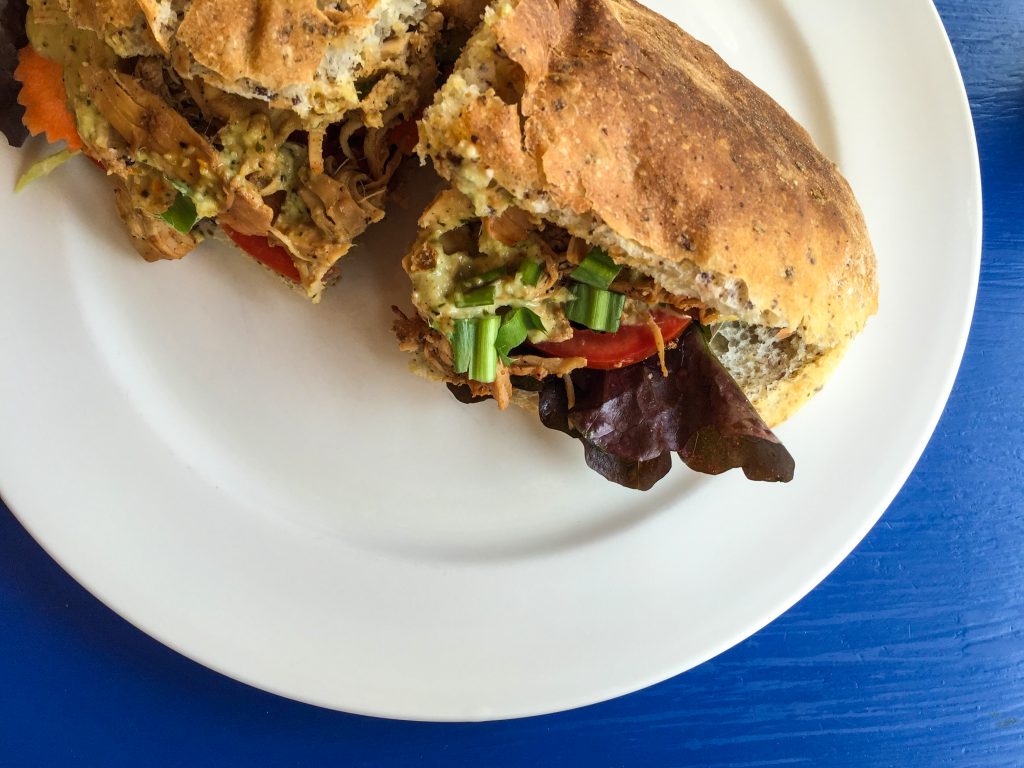 Blue Diamond
Blue Diamond calls itself The Breakfast Club. Here you can enjoy a full American breakfast, freshly baked bread and colourful veggie omelettes. On the menu you will also find bread rolls filled with fresh tomatoes and basil and you can top it up with some bacon and avocado. Most of the tables here are scattered around a small, cozy garden and the atmosphere is very relaxed and laid back. If you are suffering from a severe hangover and looking for something that will satisfy your morning cravings, give this place a go. I personally recommend eggs with hash browns. For 140 Baht you will get a big plate full of treats.
Address: 35/1 MoonMuang Road, Soi 9, Chiang Mai, Thailand
Open: Monday – Saturday 7 am – 08:30 pm
Website: Blue Diamond Breakfast Club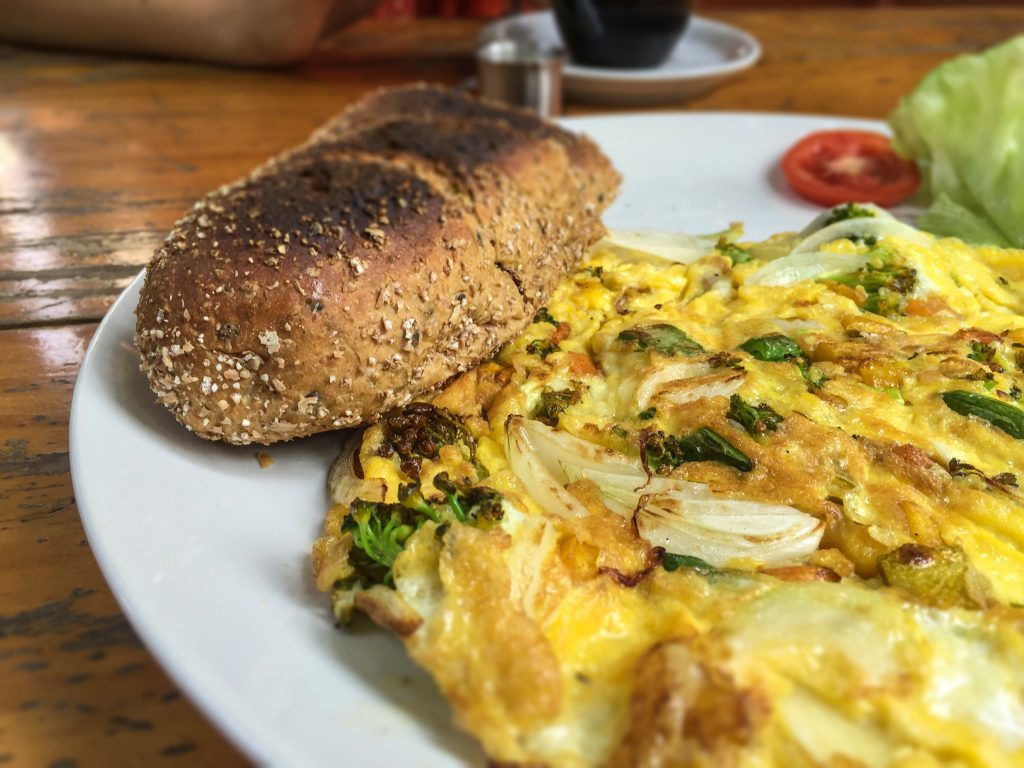 Nana Bakery and Cafe
This is my place to go if I want to grab something tasty quickly. Nana sells all kinds of breakfasts, from Thai rice soups to sandwiches and breakfast sets. Their speciality are freshly baked croissants, which you can eat plain, with ham and cheese, or with scrambled eggs. Their coffee is not bad either, but if you like it strong it is better to go for simple americano rather than cappuccino, or latte. Don't forget to visit their small bakery, attached to the coffee shop. Here you can buy slices of pizza, Italian and French sauces, and original Italian pasta.
Address: 9 1, 9/1 Hussadhisawee Soi 5, Mueang Chiang Mai District, Chiang Mai 50300
Website: Nana Coffee Shop
Breakfast World Chiang Mai
No one does breakfasts like the Breakfast World. The dishes are large and really fulfilling. The menu consists of mostly German specialities, such as sausages and fried potatoes with onion. The bigger sets come with coffee or tea and you can order an extra shake or smoothie to enrich your meal. This place also has a good choice of cheeses, which are kept fresh and go delightfully well with bread rolls and tomatoes. In the evening you can enjoy a pint of real German beer while sitting in the small, cozy garden.
Adress: Moonmuang Soi 2
Opening hours: every day from 7 am
Website: Breakfast World